"Permed mullet" has a weird ring to it. But believe it or not, it is a trendy hairstyle for men. This style has a mood lightening effect and an edge to it. The best part of it lies in the execution of it depending on how far you can take it.
Permed Mullet
If you are up for trying a good and refreshing new hairstyle, or simply willing to try something new out of your regular self, you are totally fit for a permed mullet. This hairstyles actually are functional during chilly weather, but you can rock it in pretty much any weather condition.
#1: Permed Mullet with Soft Mohawk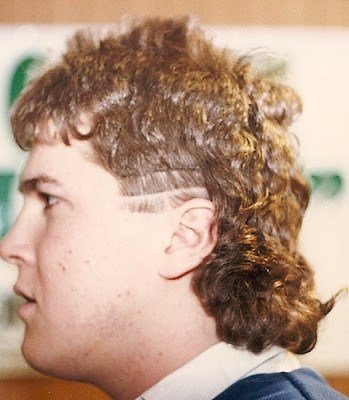 Soft and short mohawks go well with permed mullet. It is a classic and old hairstyle with a modern edge that suits any man with hair growing faster in the back. If you're sure you can rock a mullet, this is a comparatively comfortable mullet variant in summer, since the hair on top will be shorter.
Faded Hairstyles for Men With Long On Top
#2: Softly Permed Mullet on Sides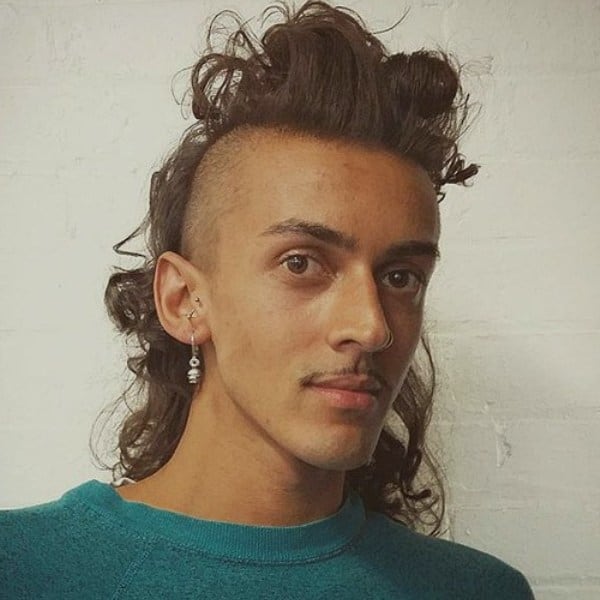 If you've got long hair on sides and thinking about experimenting with permed mullets, you can try this. You can loosely perm your mullets for starter and see how it goes. It's a pretty easy to adopt hairstyle. If you can get used to it, you can go for other perming options.
#3: Lightly Permed Mullet with Bangs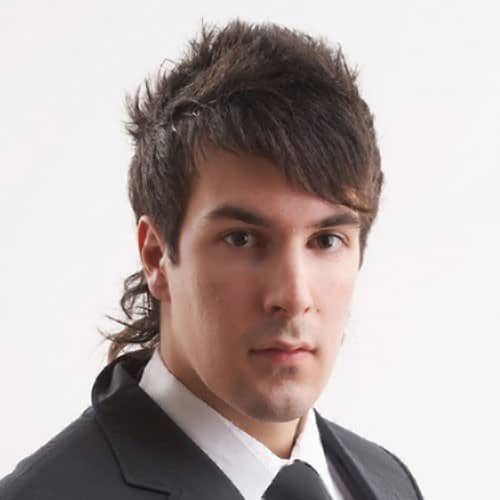 If you've got bangs, you can rock permed mullet with it! This is a cool and experimental hairstyle for young men out there.
Well, it is understandable that not everyone is comfortable with permed hair. To test the waters (bad pun, but please bear with me) go with light or softer perming options. Your hairstylist and you can decide how far you want to go with the perming.
#4: Permed Rat-Tail Mullet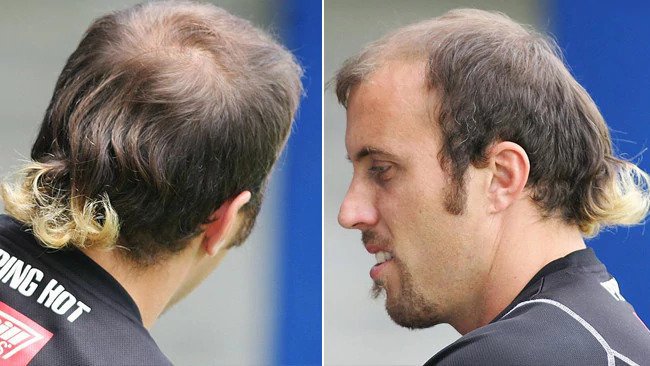 If you've got a rat-tail, you don't necessarily have to "sacrifice" it for the mullet's sake! Mullets and rat tails are more like distant cousins. Let the hair around the rat tail grow out a little bit to give it the mullet-like look, and then perm those all up. It will be a cool hairdo.
#5: Strong Fade Permed Mullet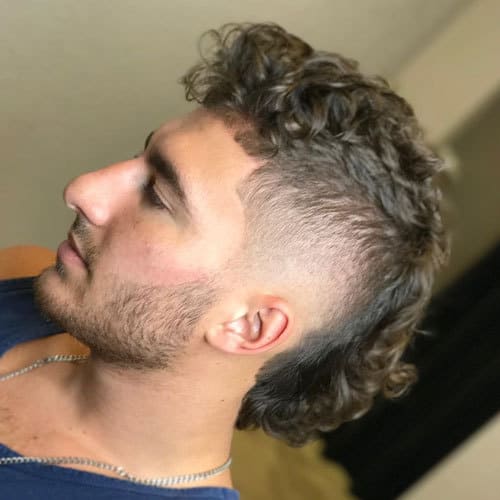 Permed mullet with strong fade in sides is a cool hairstyle. Strong side fades are very trendy, and comfortable this summer. Permed mullets and strong fades are cool contrast style. With casual attire, this hairstyle goes rather well.
#6: Medium Length Hair and Softly Permed Mullets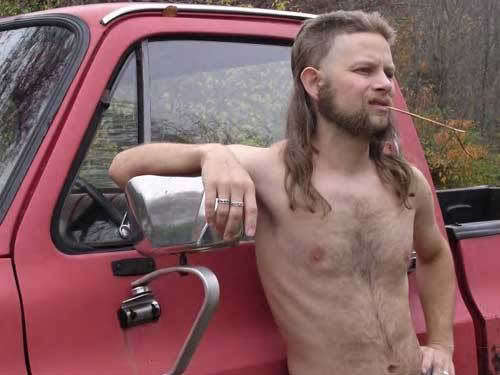 It's understandable that sporting a mullet, let alone perming it is quite a commitment. Especially if you have longer hair. You can try sporting a mullet, and perm it softly. If you are in harmony with the style you can opt for more aggressive mullets later.
#7: Shoulder Length Strong Permed Mullets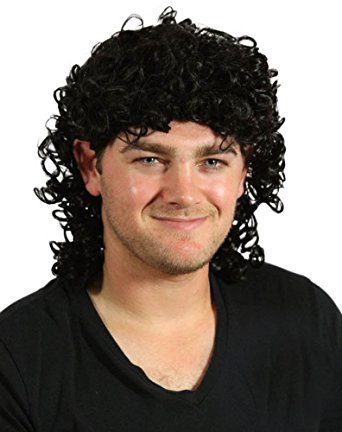 If you're totally confident about strong permed mullet hair, and you've got long (at least shoulder length hair), go no further, just roll with it. Go hard on the perm, let your mullets speak for you! It's edgy and cool style to wear your hair in. It's 2018 for heaven's sake, you can do whatever you want with your hair as long as you're happy about it! Remember, hairstyles are more about what you feel about it, and less about what 'others' have to say!
#8: Perm on top easier on the Mullet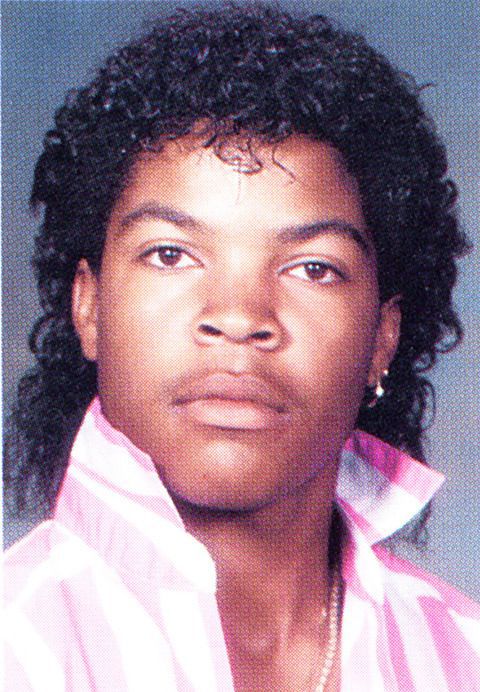 You don't have to perm all the way down till the tip of your mullet. You can fuse perm and non-perm areas in a successful mullet hairstyle. Perm the top and leave the mullet alone. Or you can do it the other way around. Perm your mullet and go easy on the top hair. Either way, it would result in an edgy and cool hairstyle.
#9: Heavy on top Soft Permed Mullet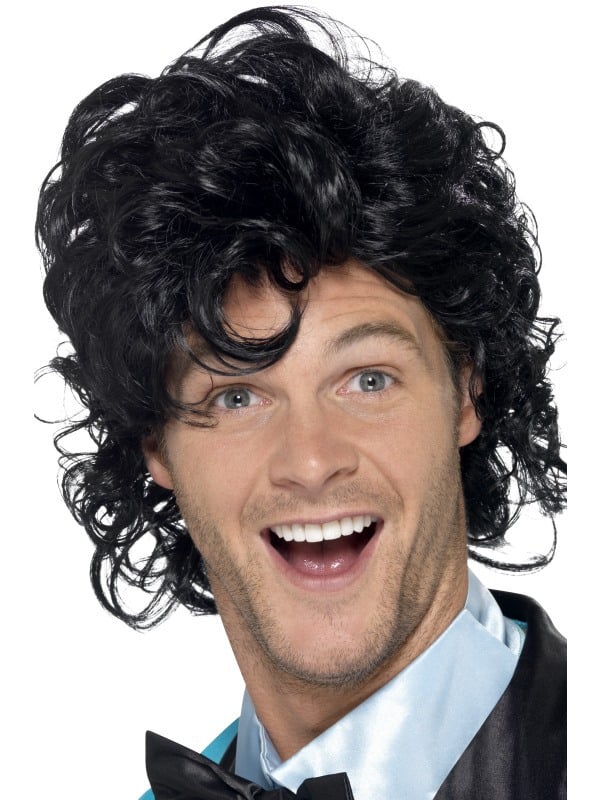 Softly permed mullets make a great basic hairdo for edgy, and hip hairstyles. Experiment with the density and length and you can come up with many cool and actually stylish hairstyles. Especially performance artists can take a hint from this. This certain hairstyle is a good example of that!
Wavy Hairstyles for Men Who Love Long Hair
Keep softly permed dense hair on top, and match the perm intensity with the mullet as well It will give you somewhat a bobblehead toy-ish look, which is pretty trendy these days.
The best part of this style, you can change it easily with a little help from your hairstylist and switch to other hairstyles. But for short, comical trips with friends, this is a cool hairdo to sport!
#10: Permed Mullet with Fades and Short Spikes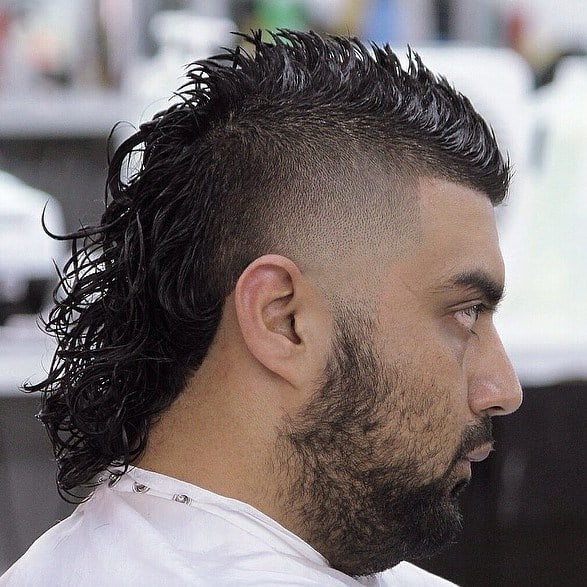 This is a cool summer perm mullet hairstyle. Sure, summers are not the most exciting time to sport a permed mullet, but you can try this one. Short spike on top, medium fade on sides, and permed mullet in the back.
The combination is simple, but the impact of the style is huge. This style is popular nowadays among fashion-forward men who like to sport edgy and experimental looks.
#11: Extreme Permed Long Mullet
If you've got long hair, the determination to go hard with permed mullet, and are totally ready for it, nothing should be stopping you! Go ahead and get the most extreme perm your hair can hold and let the edginess of the hairstyle speak for itself. Long, extreme permed mullets scream boldness in a rather high decibel. It's incredible and cool look for casual attire.
#12: Just Perm It!
It's very likely that you are familiar with this style if you are a follower of 80's music or just someone who knows "Weird Al" Yankovic. Remember his hairdo from "Eat it"? The iconic parody of Michael Jackson's Beat it.
That hairstyle is a standard specimen for permed mullet hairstyles. It's iconic and timeless (especially if you're a weird Al fan). Pair it with a mustache, you'll be all set for an Al Yankovic con (if there's any)!
The Best Long Braided Hairstyles
The truth is, if it was half a decade ago, men would think hard even before considering sporting permed mullet. Since there are so many speculations about this hairstyle. But now men are being courageous and experimenting with their hairstyles and fighting the demons of being judged for being different.
This trait is definitely welcoming and healthy for a sustainable society. So, being comfortable about drastic hair choices have more impact than just on looks. And now men are doing it!
Hence, congratulation to you for even thinking about permed mullet for your hair! Diversity is the key to a sustainable future, and we can be inclusive in more ways than we can possibly think! Good luck with the new hairstyles fellas!