Who says that Asian men with short hair can't flaunt their hairdo with style? Asian people are different from other ethnic groups in terms of culture, lifestyle and facial features. Their hair is what sets them apart as they typically have healthy, thick and straight hair which can easily be transformed into various hairstyles.
Asian men particularly Japanese and Korean men have unique and versatile hairstyles that are indeed trend-setters. To beat the scorching heat, you can't go wrong with short Asian hairstyles that will make you look classy while you're on the go.
Top Asian Men's Short Hairstyles
The short Asian hairstyles male range from the undercut to Mohawk, spikes to side-parted and French chopped to hairstyles with fringe. Step up your hair game with these amazing Asian men's short hairstyles and let your hair do the talking.
1. Quiff with Side Part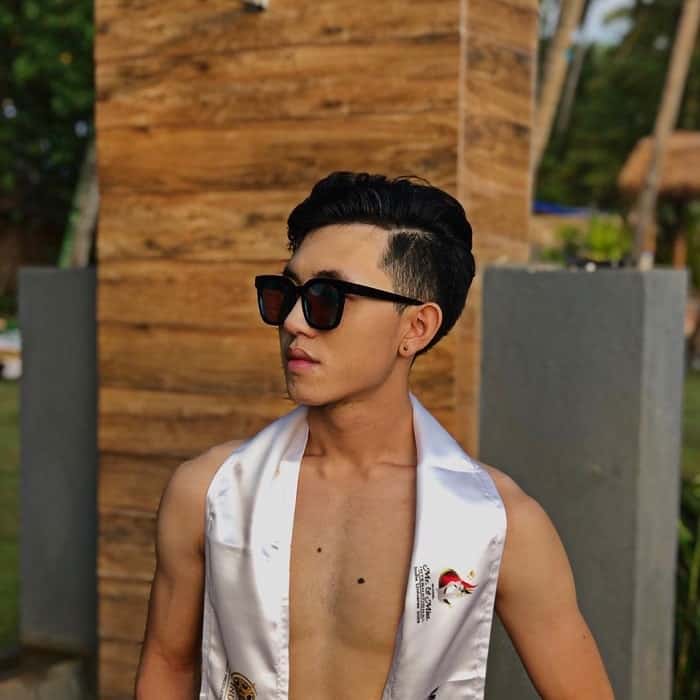 Whether you're going for a professional look or you want to look afresh, part your hair on one side and comb them so that your hair stays in place.
Use a hair gel or wax for the hair strands if they don't stick in place and voila, you're all set to rock the hairstyle. This Asian men hairstyle is best for short hair and can be a perfect office look.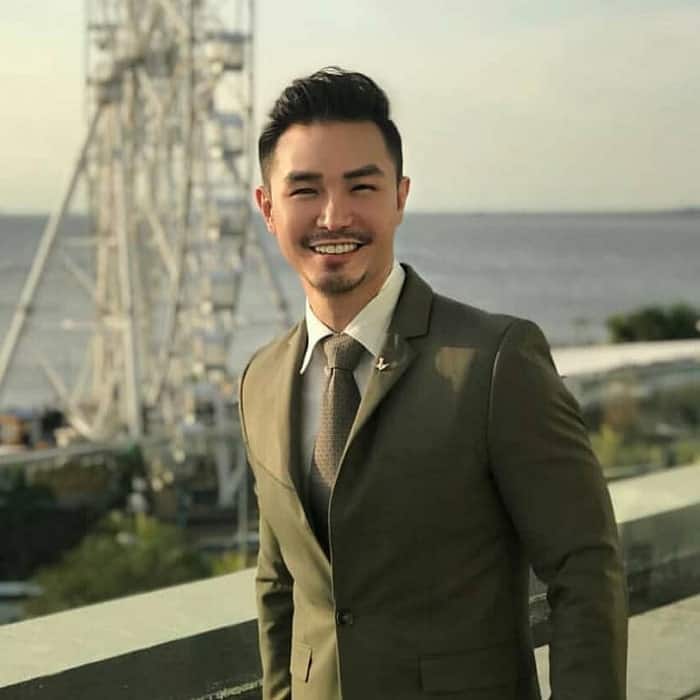 Defy gravity with this short Asian hairstyle for guys! No wonder, all eyes will be set on you. The macho man Japanese hairstyle looks crisp and chic that you can easily pull off by giving your hair a quick blow-dry.
Comb your hair in the upward direction to create height and use a setting spray so that your hair stays in place. The faded sides with long hair on top give a really neat look.
The short fohawk hairstyle has gained popularity amongst the Asian men. It's not your ordinary Mohawk hairstyle. The difference lies in the fact that in Mohawk, both sides of the head are shaven completely whereas, in fohawk, the side hair is slightly shaved hence giving a stylish yet intense look.
To achieve these Asian men short hair look, use a gel or wax to add some spikes to your central hair. The two shaved lines complete the entire look.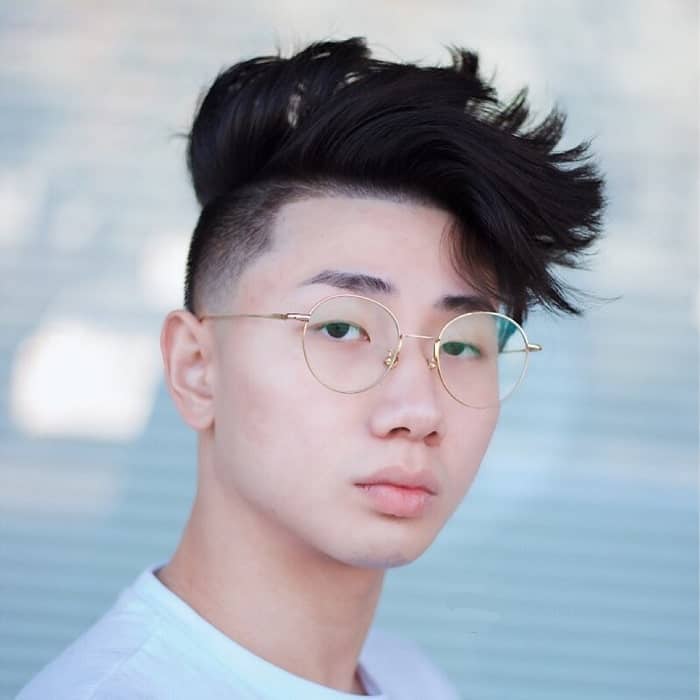 This Asian men's short hairstyle is best suited for those individuals who have got thick and voluminous hair since the hair on the sides and the back are completely removed, making your scalp and your long locks visible.
Youngsters and adults can wear this short hairstyle and make a bold hair statement.
If you're afraid to try out a disconnected undercut, you can go for slicked-back short pomp with undercut style that won't disappoint. The short hairstyle for Asian males is sleek yet classy. The sides are faded to the point that the skin is hardly visible and you can rock your all back hair with style.
If you've got thin hair, crew-cut is the classic way to go about. The hairstyle for Asian men with short hair is easily a 10/10 when it comes to low maintenance and gives a clean-cut look perfect for summers.
The hairdo looks similar to a military hairstyle as its sharp and polished. From college lads to celebrities, it's worn by everyone.
The Caesar cut, inspired by the Roman Emperor, Caesar Tiberius is one of the oldest and popular hairstyles that have achieved variations over time.
It's a short style with front horizontal bangs that gives your face a baby look. The short Asian hairstyles male is suited for all age groups and it's definitely easy to style.
Try out these top 7 Asian men short hairstyles that are low-maintenance, easy to pull and smart-looking and feel confident wherever you go.