A drop fade haircut is a great take on a traditional fade. These cuts are just a slight fade variation and result in a fade that drops as it goes behind the ear. They have a nice arc to them and will reach below the point where the arc began on the temple.
Men who have square or round faces are going to look best with a drop fade. These cuts add volume on the back of the head and the overall look gives men a complement to their boxier face and head while making men who have chubby faces look a little thinner.
Amazing Drop Fade Hairstyles
Following are the 30 trendiest drop fade styles for men in 2023.
1. Low Drop Fade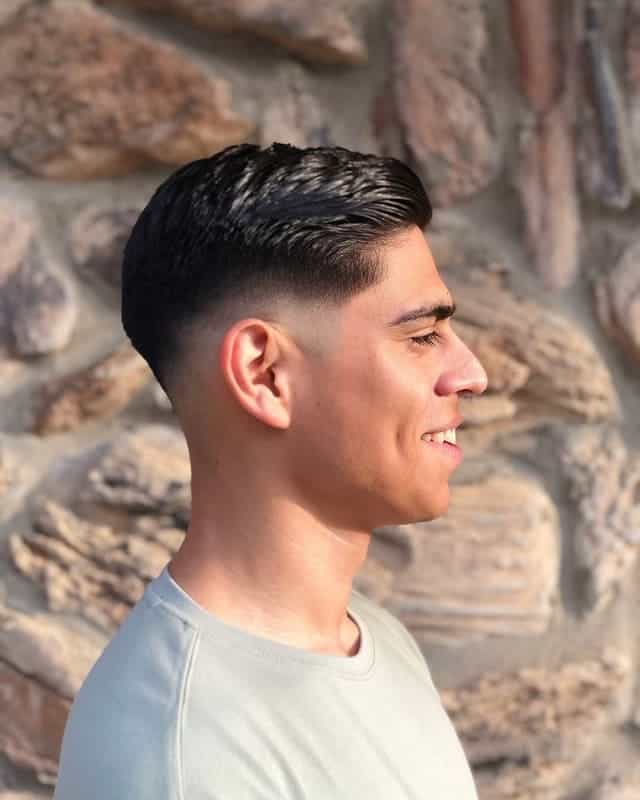 This great Ivy League haircut is a perfect way for men to get used to the idea of a drop fade haircut. Since the hair is cut relatively close to the head, it's an easy change from another style. It looks great when men allow the hair on the top of their head to grow out a little bit and when it is thicker.
Styling this thicker hair allows the fade to become more pronounced and can help men feel more comfortable easing into this great style.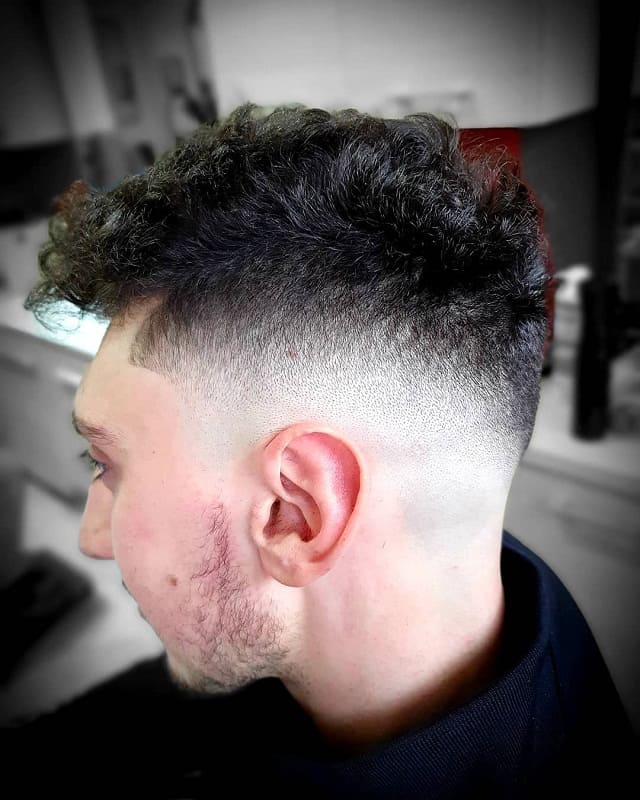 A higher fade is perfect for men who are already comfortable with this look and have a barber that they trust. The hair can be left in a natural state or styled with a little bit of product, depending on the style of the man and where he will be going.
This looks great with hair that is full and a little bit curly, as this extra volume on the top of the head will help to prevent the style from going flat or looking unintentional.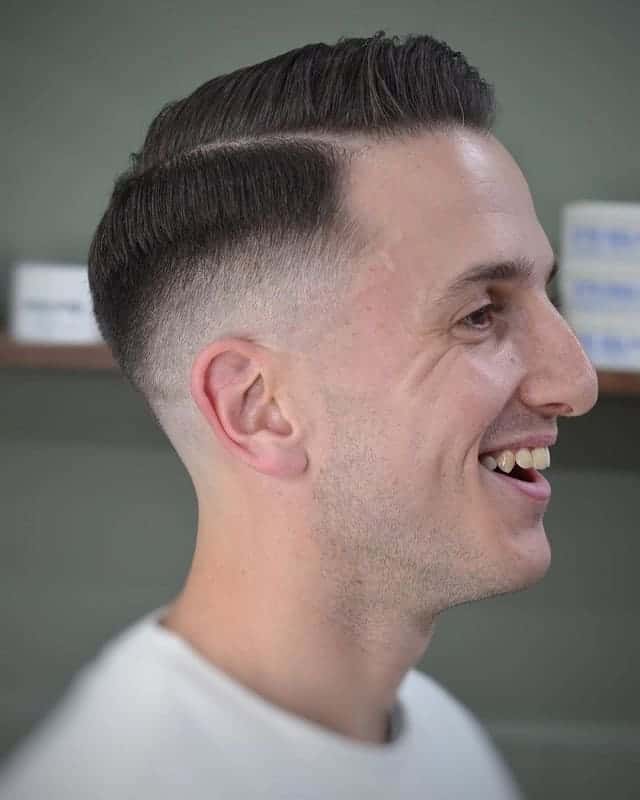 A mid fade allows a bit more of the side of the head to be shown, which is a great look for confident men who are willing to go a little higher. Pairing this shorter hair with a daring and enhanced part helps the longer hair on top of the head to really stand out and look controlled and cared for.
This look takes a bit more regular upkeep than a low drop fade does so that the sides won't grow out too long, which can make the look appear unkempt.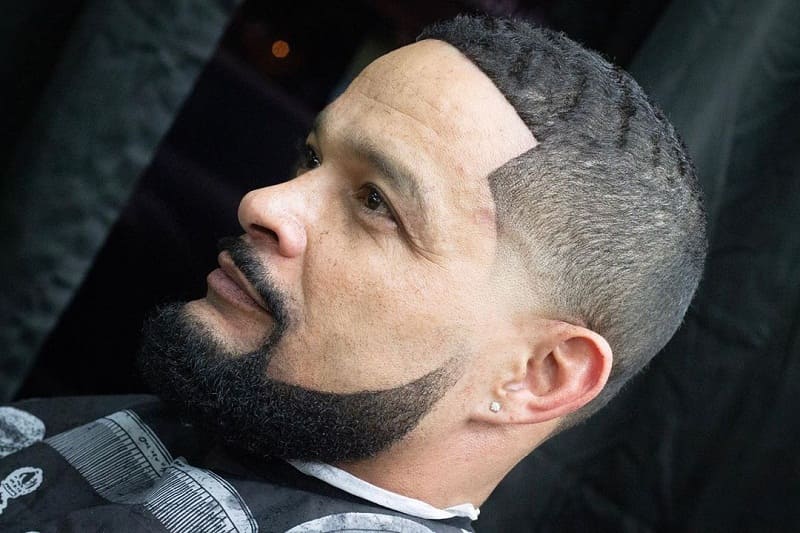 Drop fades look great when a little extra movement and volume is added to the style in the form of waves. These waves add interest and movement in a natural way. Contrasting the movement of these waves with bold and straight lines around the face and across the front of the head adds a lot of interest to the look.
This is a great style for men who have a little wave in their hair and want to show it off while still enjoying a drop fade with waves.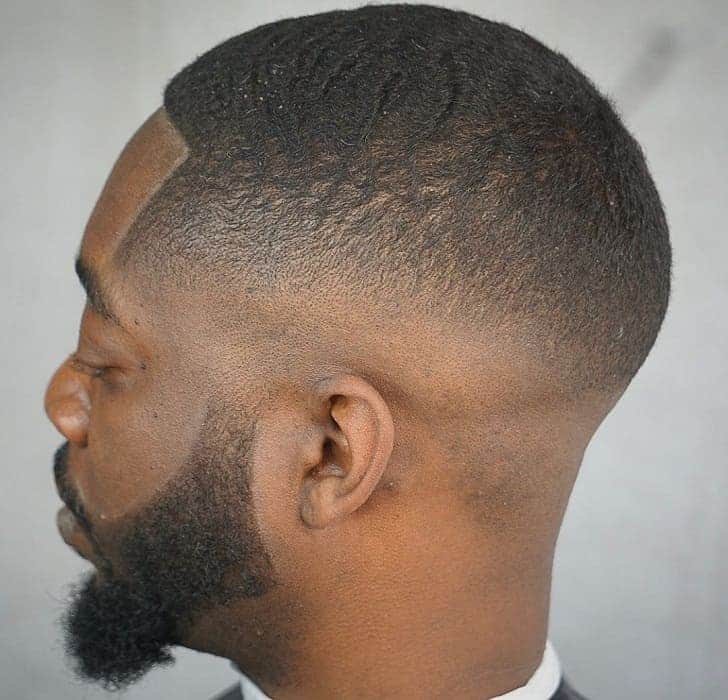 A bald look that leaves a little hair on the top of the head is an impressive and eye-catching form of the fade. This drop fade waves leave little to the imagination and show off the curve of the head, thanks to how short the hair is cut.
Leaving a little bit of length on the top of the head prevents the man from looking completely bald and ensures that this style looks not only intentional, but also amazing, fresh, and very clean.
6. Fade with Curls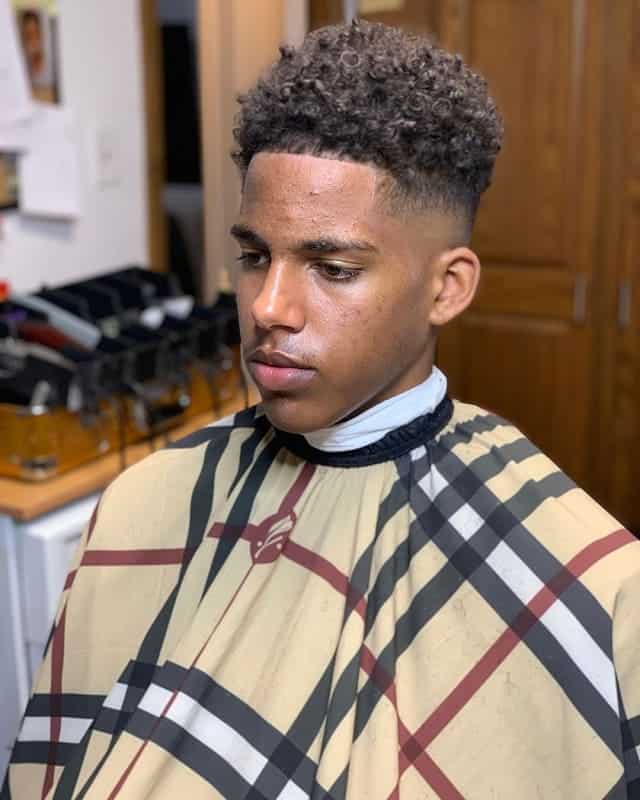 There's no reason for a man who has curls to feel like he must cut them off to enjoy a drop fade haircut. This style is a great way to embrace curly hair and allow it to shine without it being too much of a hassle.
The curls rest easily on top of the head, adding a lot of movement and volume to the look, and are a great complement to the significantly shorter sides and straight lines around the face. This contrast is attractive and can be unexpected.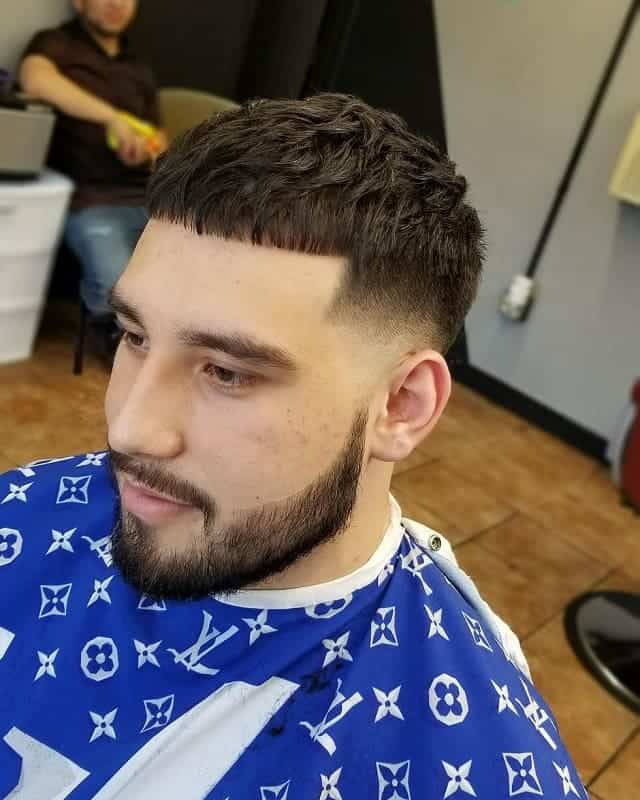 An undercut is already a popular style that many men who have longer hair on the top of their head want to try out, and pairing it with a great fade can create a whole new look that is impressive and attractive.
The longer hair on top of the head is allowed a lot of movement and freedom, but the sides and back are kept shorter and faded up and over the ear to ensure that the look isn't too messy and will easily work in an office or classroom.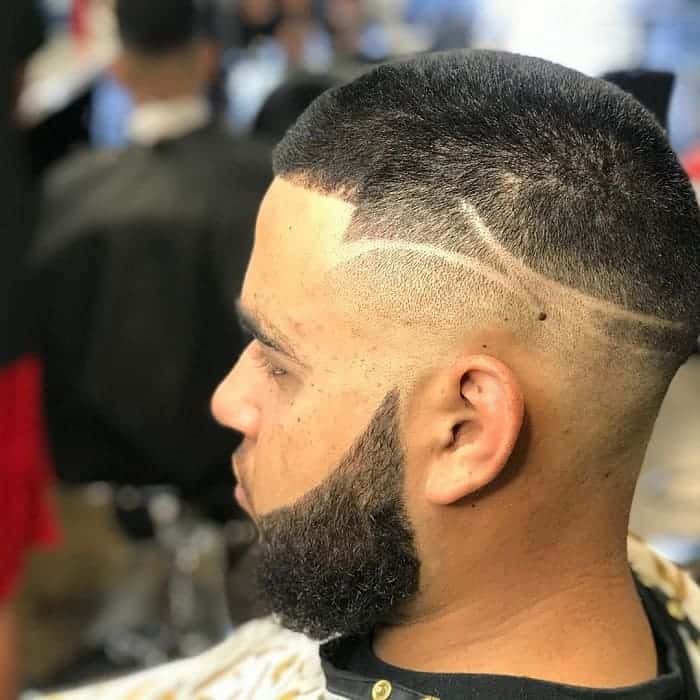 Adding a fun design to any style is a great way to make it unique and to show off personality, and many bold men add designs to their drop fades so that they can love the way that they look. These designs are cut into the hair and make it look fun and unique.
When soft and natural designs are paired with hard angles and some straight lines the end result is a fun style that allows the wearer to easily stand out from the rest of the crowd.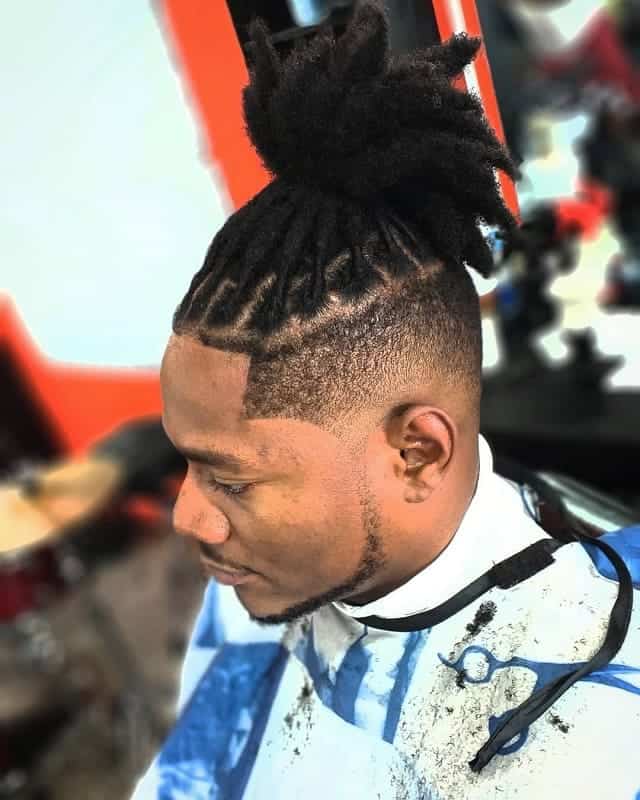 Dreads are a great finishing touch to drop fade hairstyles and make the look unique while at the same time adding a lot of movement and fun to the style. Men who have dreads will appreciate that they can wear both longer hair on the top of their head, as well as shorter sides and backs.
This is a great way to stay cool during the hot summer months and to enjoy the look of longer dreads without all of that weight and extra length.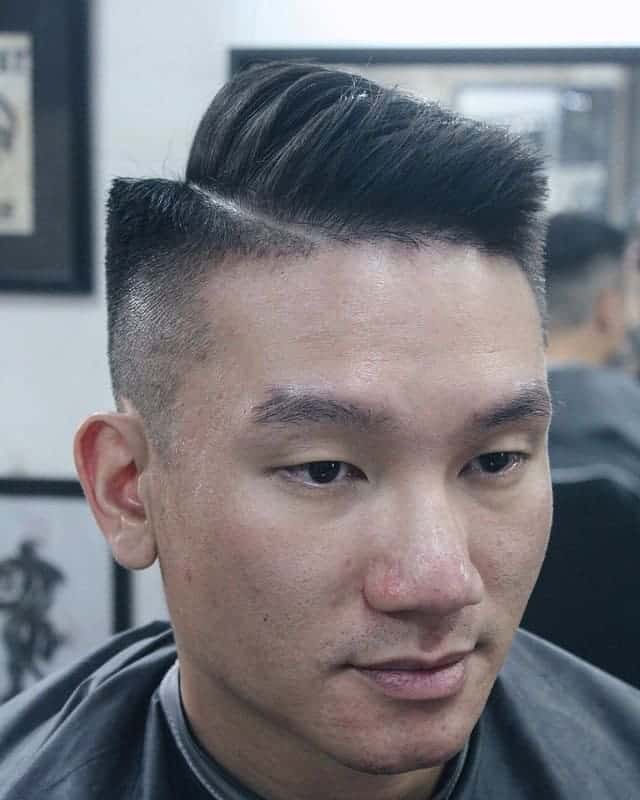 Adding a hard part to drop fades helps to break up the look and create a new style that is sure to impress and shock anyone who sees it. This hard part is more than just a line in the hair – it actually helps to separate the hair while maintaining a lot of structure and interest.
Due to the way the hair grows and how it is cut, this style requires regular maintenance so that the part looks neat and doesn't grow out.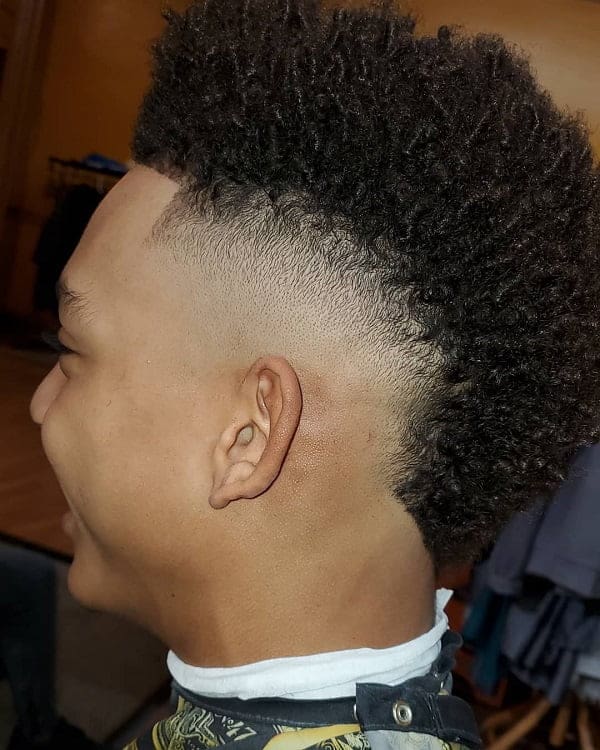 Mohawks are a great way to express personality and look especially impressive when paired with drop fade haircut. Adding the full volume of the mohawk to the faded sides and shorter back creates a unique look that is different from other styles.
For a look that is even more personalized, you can consider adding designs cut into the side of the head or bleaching the mohawk so that this longer hair really stands out from the rest of the cut and becomes the true focal point of the style.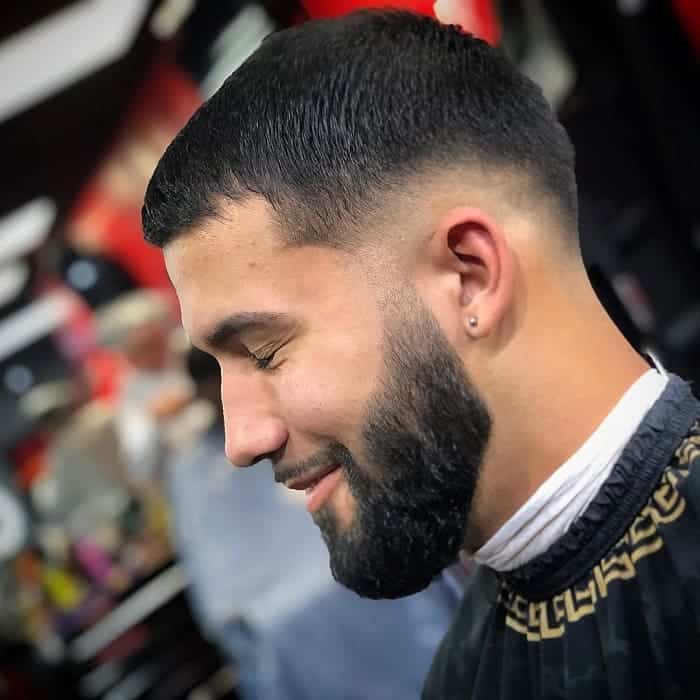 Men who have full beards look great with low drop fades. The shorter hair around the ears, sides, and back of the head contrasts perfectly with slightly longer hair on top of the head, as well as a full and thick beard.
This style deserves solid lines and regular upkeep so that the haircut doesn't detract from the beauty of the beard and how full his hair is, as this will make the beard look shaggy and too heavy for the face.
13. Bald Drop Fade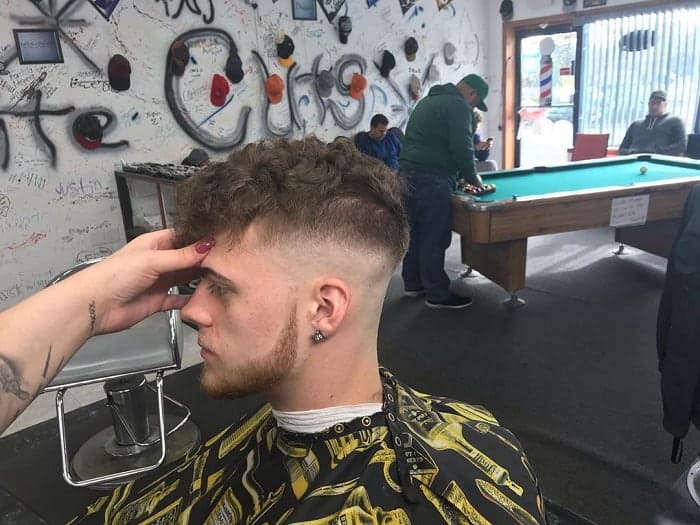 14. Braids with Fade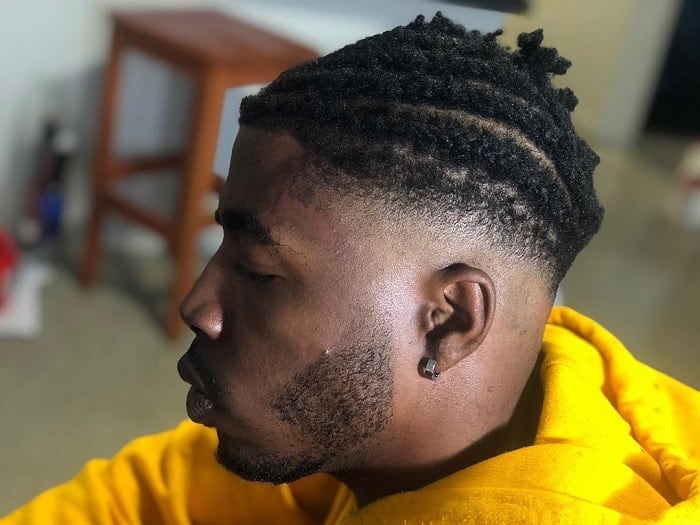 15. Crop Top Fade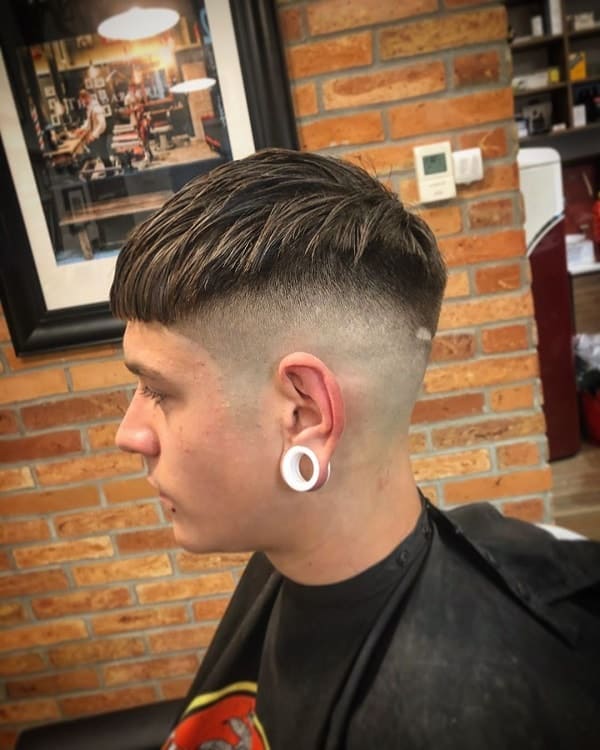 16. Drop Fade for Black Men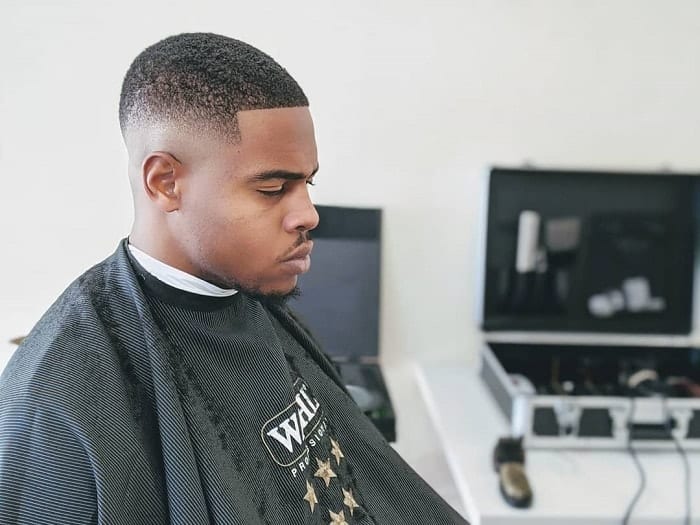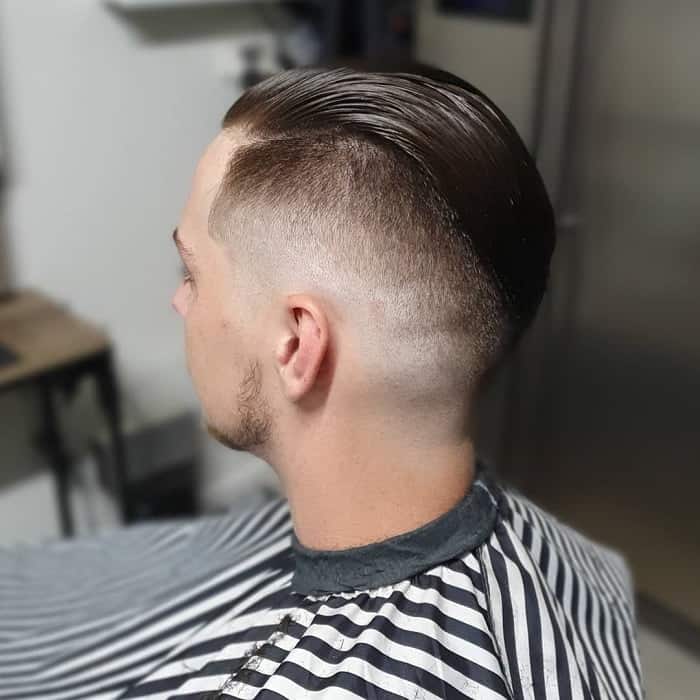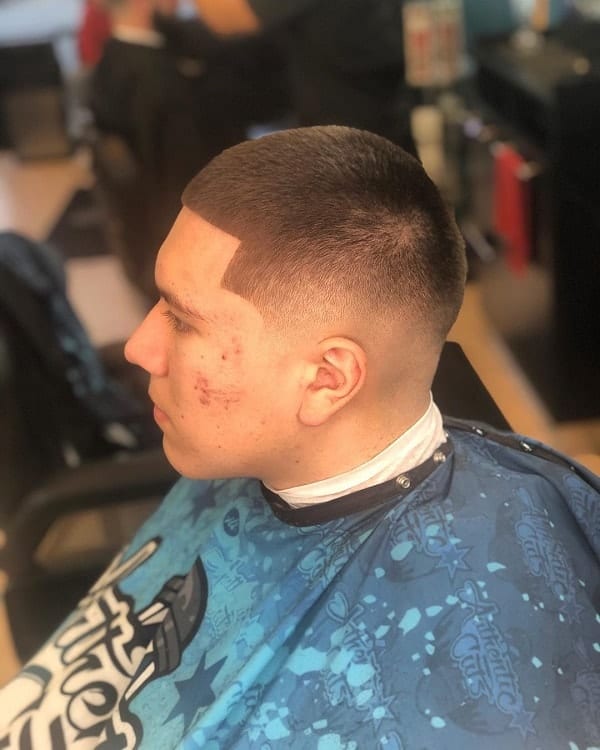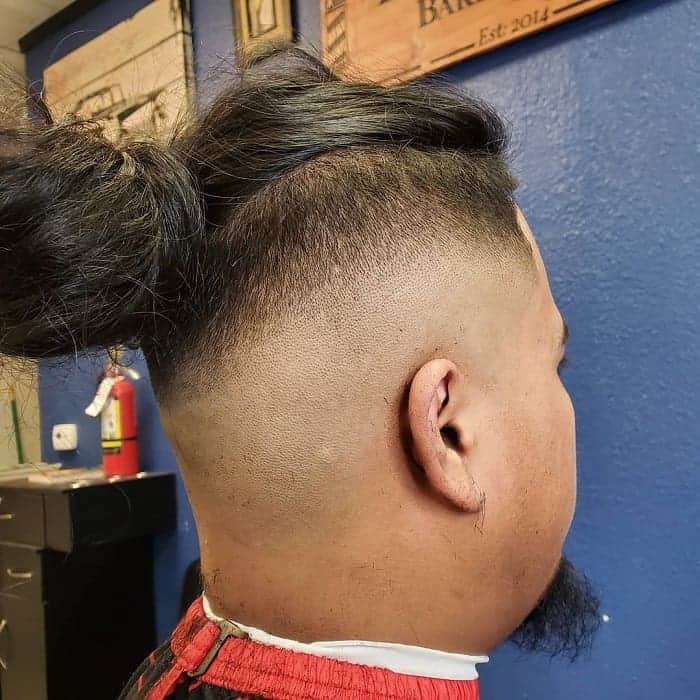 20. Drop Fade with Part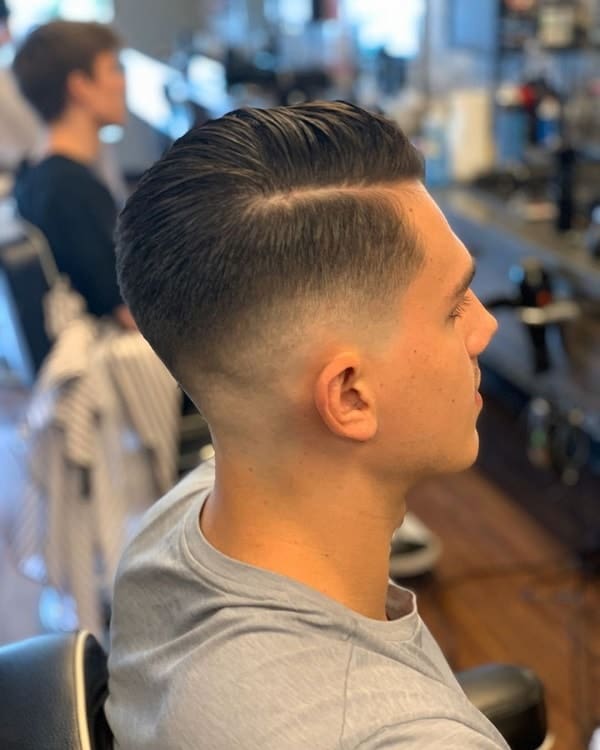 21. Fade with Beard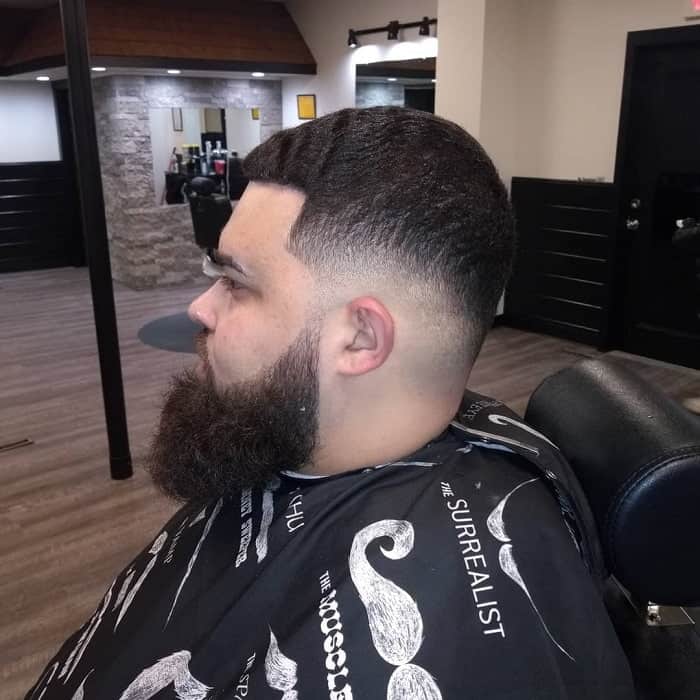 22. Drop Taper Fade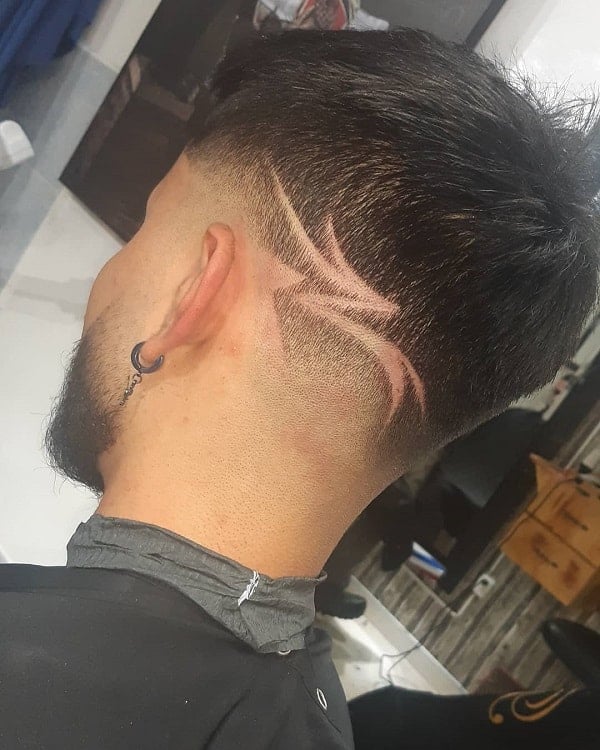 23. Long Hair Fade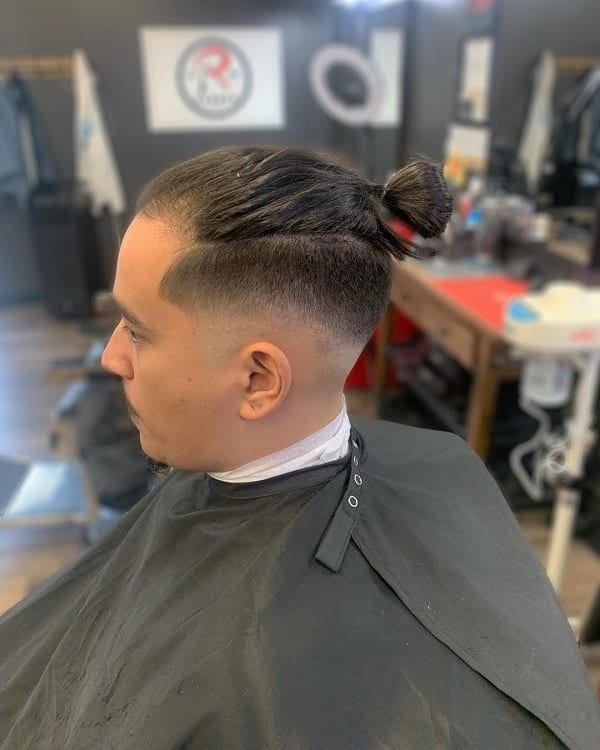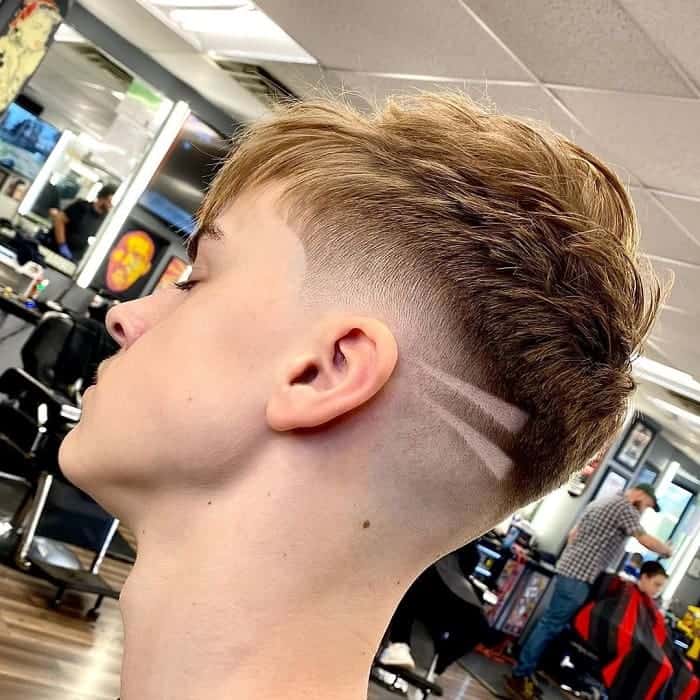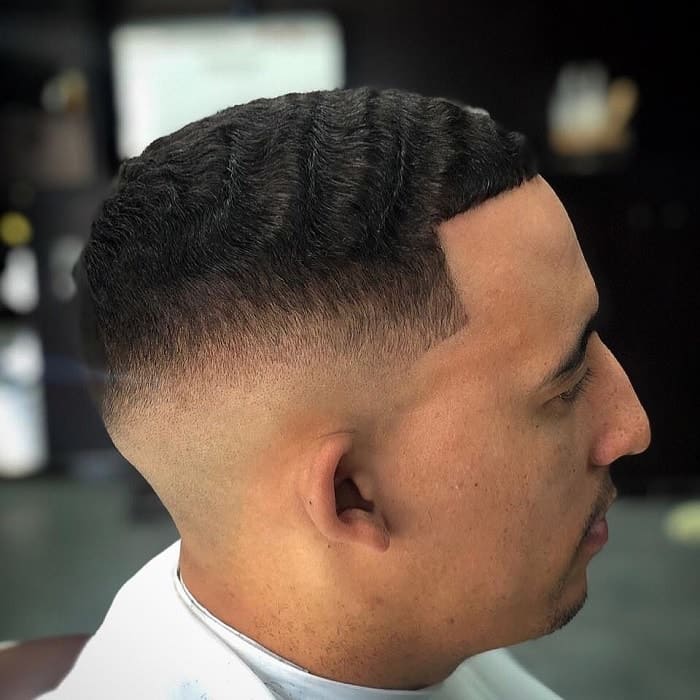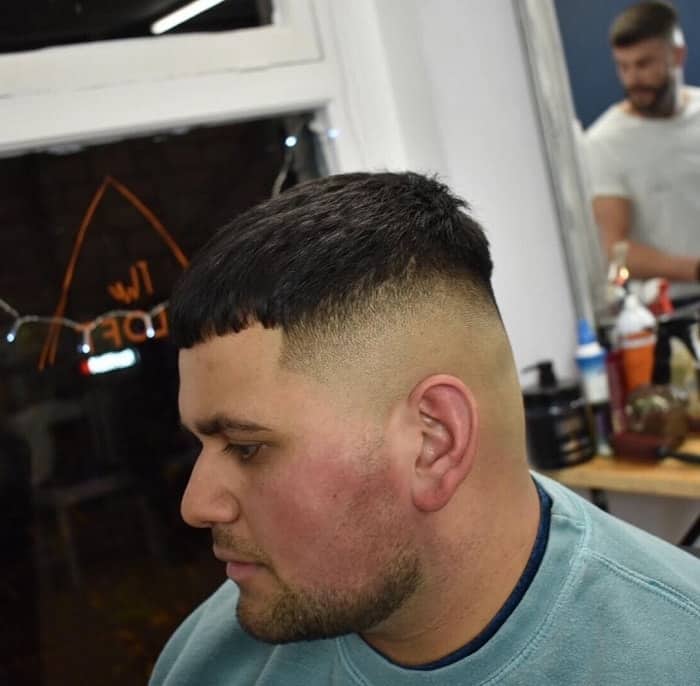 27. Mid Fade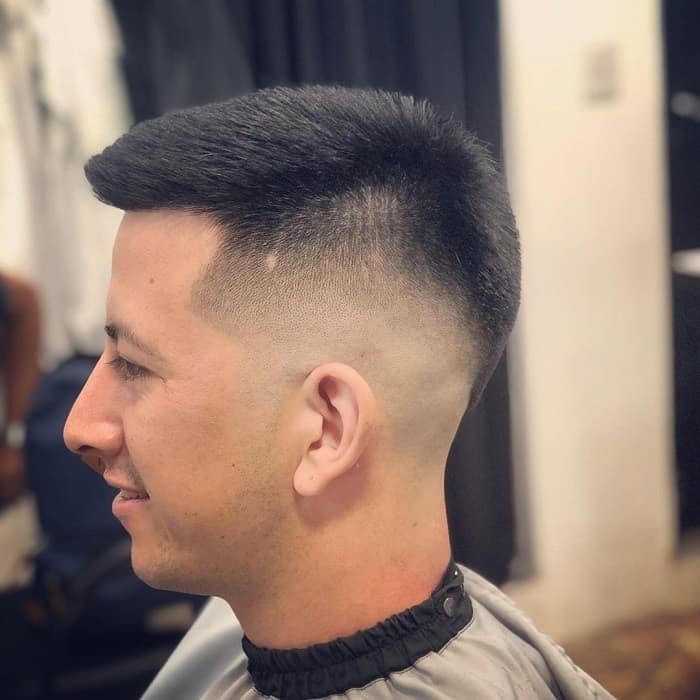 28. Skin Drop Fade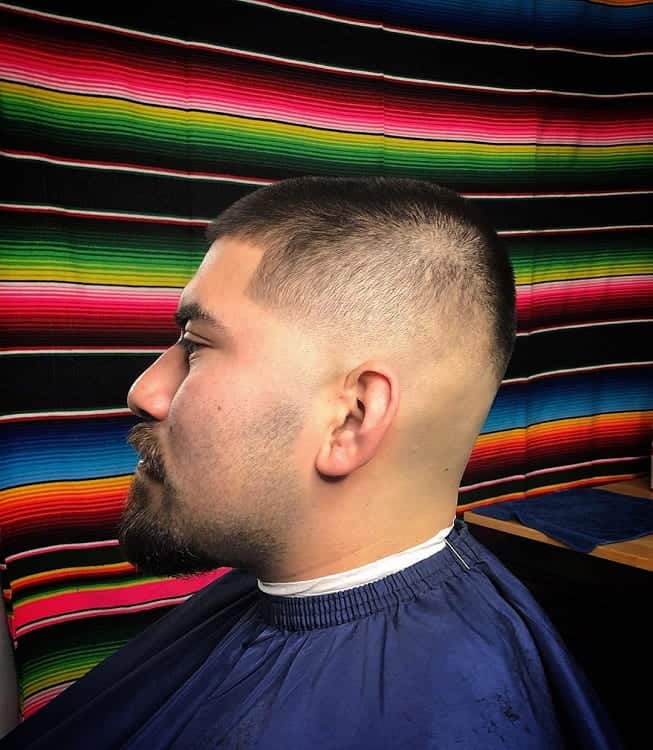 29. Textured Hair with Fade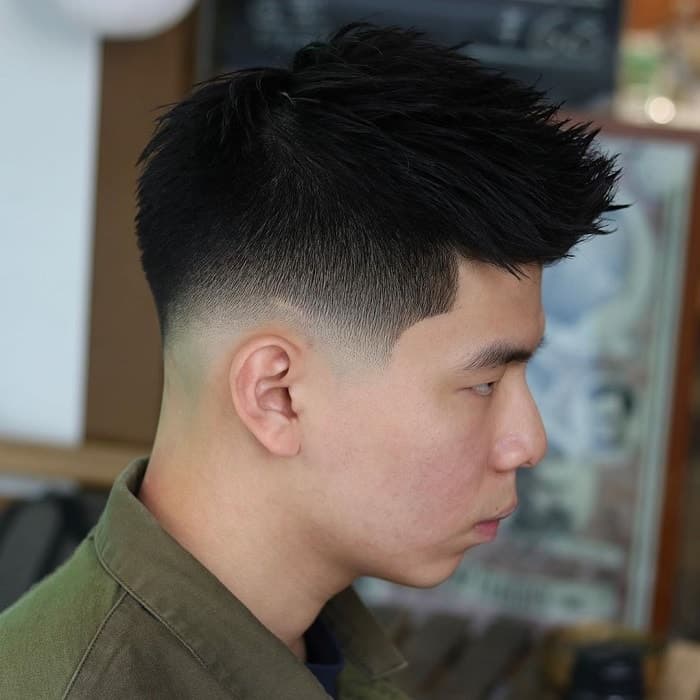 30. Straight Hair + Fade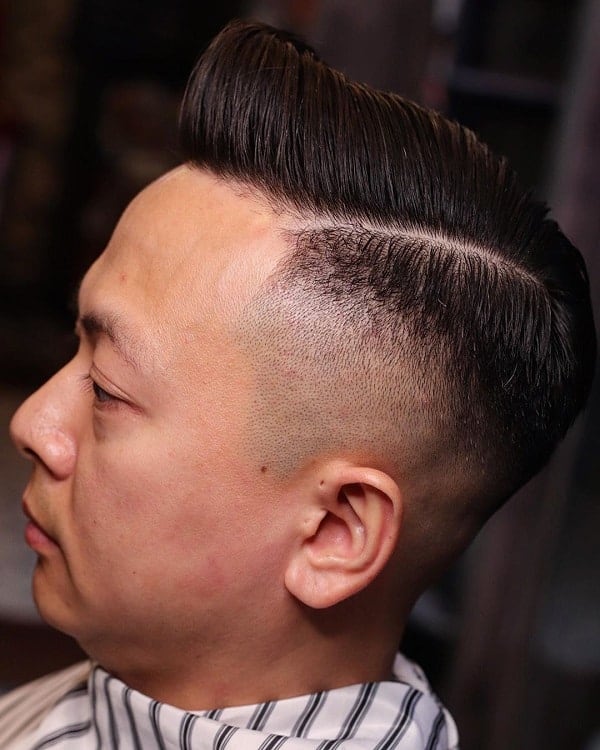 Choosing the right drop fade for your face and lifestyle is easy when you opt for one of these great styles. They are a fun way to spice up the way that you look and embrace a new style that is fun, updated, and easy to take care of.