Box haircuts saw the daylight in the '90s when 2PAC (Tupac Shakur) appeared for the first time with an unusual, never seen before hairstyle.
You can imagine what happened next. Every man, rapper, and fan went crazy and filled the lines in front of the barbers to get the new rectangular lookalike box hairstyle.
Since then, men updated it each year and transformed it into an icon, a hairdo that any black guy got at least once.
The haircut is now a real statement and can be styled in various ways. In the examples below, we will explain how to pull off the best box fades, and we'd love to know how it turned out for you too!
1. Juice Box Fade
The juice box haircut is one of the most requested hairstyles for black men, mainly thanks to the legend of rap, 2Pac, who wore it for the first time. The hairstyle allows you to make crazy designs, or opt for different hair lengths for the top.
2. Low Box Fade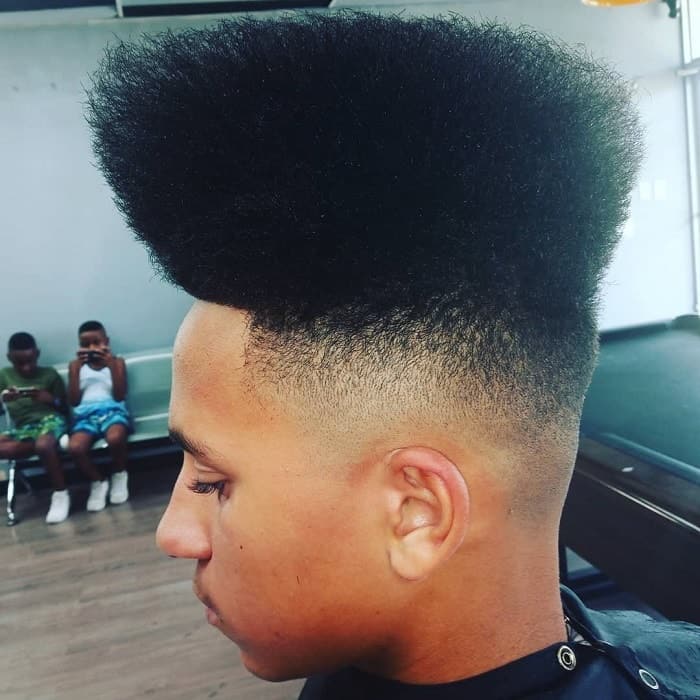 Get yourself a low fade for the sides and build a high flat top for the crown hair. This hairstyle is ideal for curly and African American dense hair, so don't be afraid to choose it!
3. Box Taper Fade
You don't have to be a black man to opt for a box fade. Taper the sides and back and create that famous high hair with a flat top. Give your face a great frame by styling a beard that goes on your jawline.
4. Curly Fade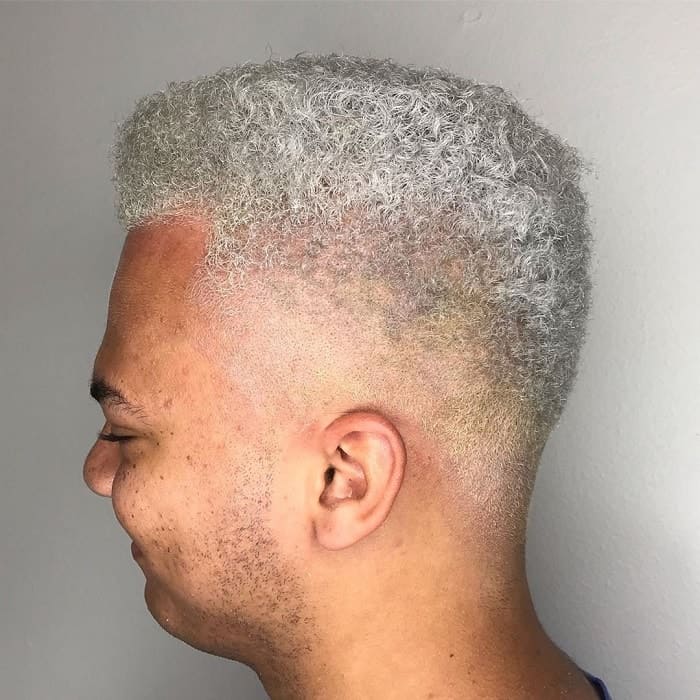 This curly box fade can be an option for men of all ages, including those that already experience gray hair. Make the top slightly rounded and choose to taper the sides and back.
5. Box Fade Haircut for Black Men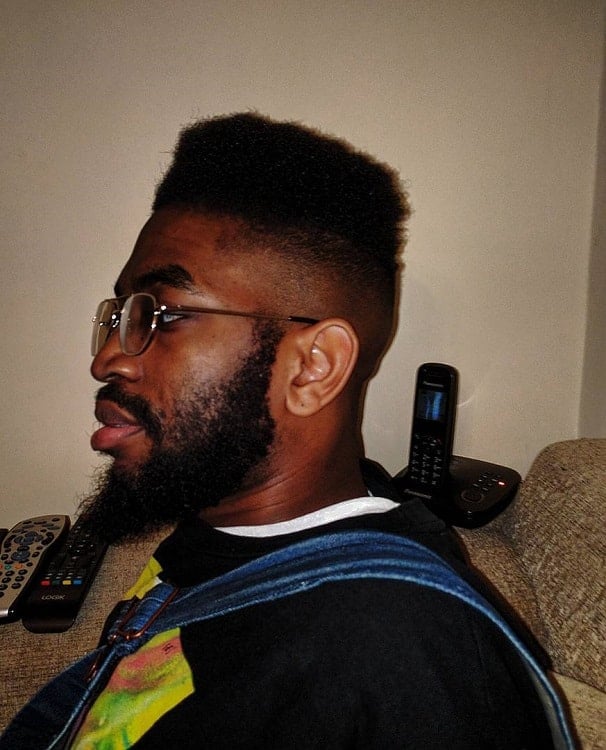 A flat high top is ideal for men who want a longer face. Complete the look with a pointy beard and remember that this haircut is suitable for men who wear glasses.
6. Box Temp Fade
If you want your top hair to look voluminous and thicker, create a contrast between the fade and the long flat top. An anchor beard is also ideal for this look.
7. Box Faded Undercut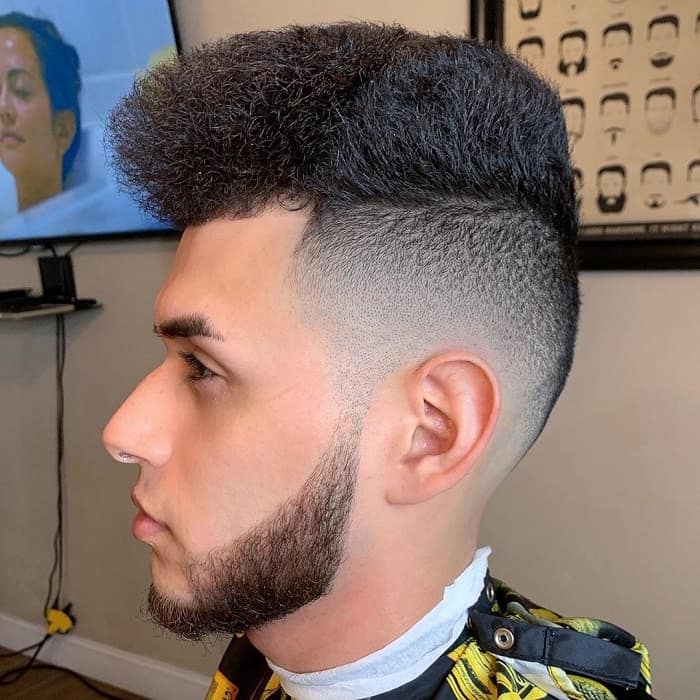 You don't have to be a black guy to appreciate and choose a box faded undercut. Use loads of hairspray if the top hair is not as coarse as you wished.
8. Box Shadow Fade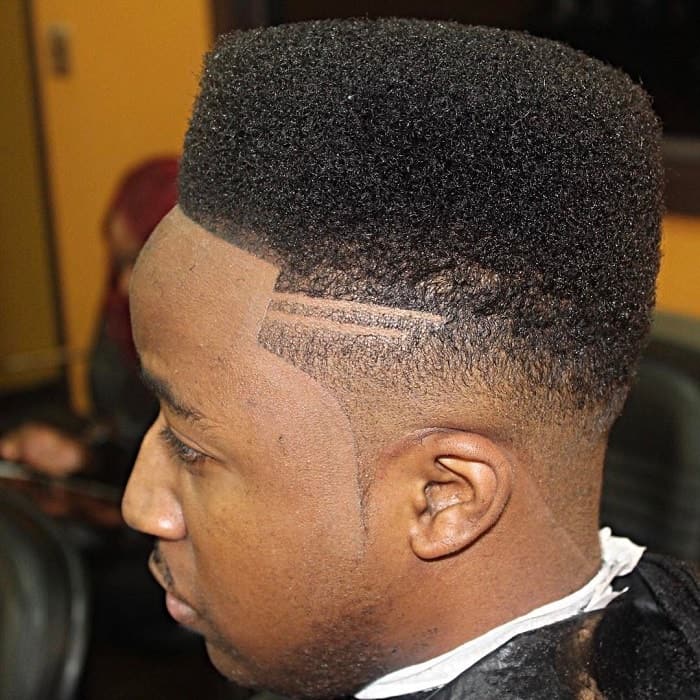 Give your edges high definition and make a box shadow fade. Take the hairstyle to the next level of coolness by building two parallel razored lines on one side. Their job will be to separate the top from the fade.
9. Short Box Fade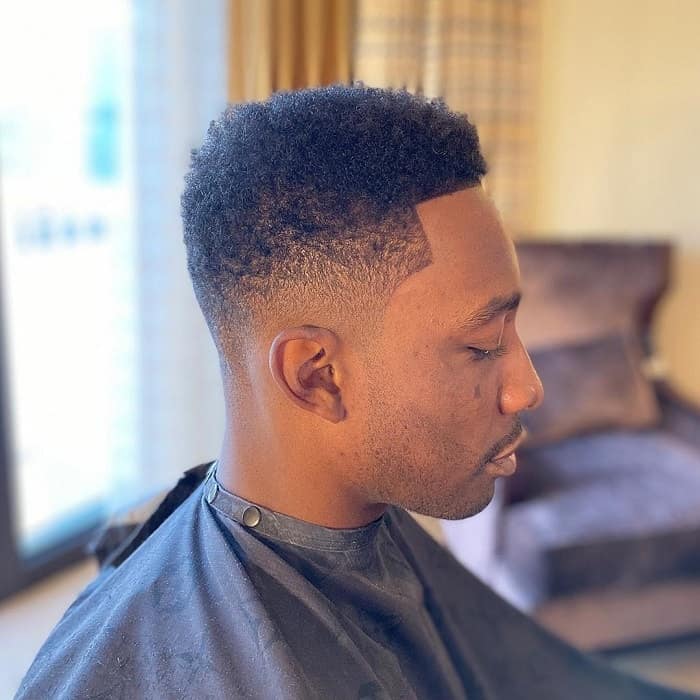 A short box fade is ideal for men who have office jobs. The hairstyle won't get your boss's attention, but it keeps you modern and cool.
10. Box Haircut + Fade Designs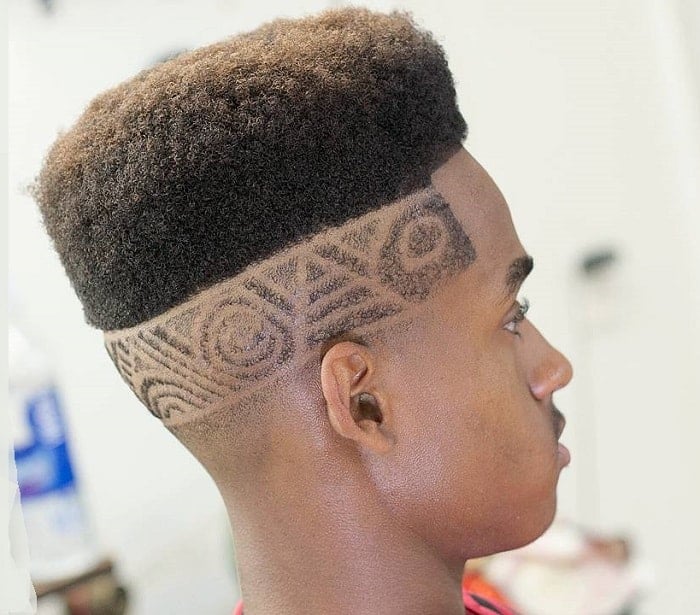 A faded design takes a lot of time, and you will need an experienced barber to recreate this look. In the end, all those efforts will matter because the outcome will be ravishing.
11. Box Fade Haircut with Part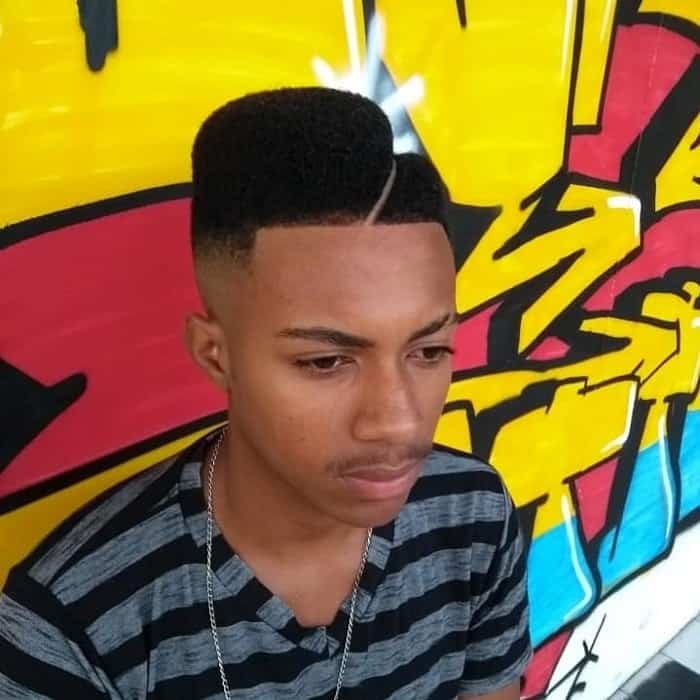 Part your rounded top hair in two and differentiate them with a razored line. Keep one of the sides shorter than the other and style a rounded top for both sections.
12. Twisted Box Fade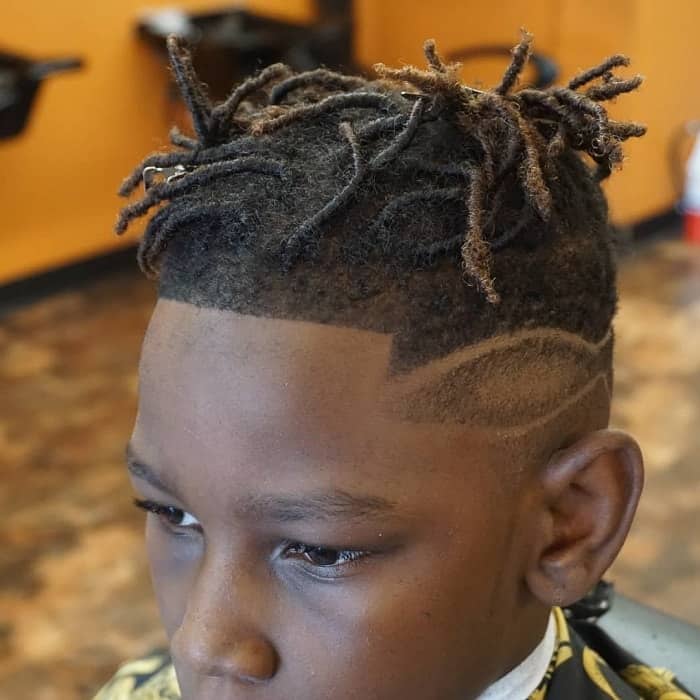 Instead of creating a round or flat top, build a few thin twisted braids. Make a fade for the sides and decorate it with razored two curved line designs. One of the perks of this hairstyle is that you will get a pretty low maintenance hairdo.
13. Box Top Fade Haircut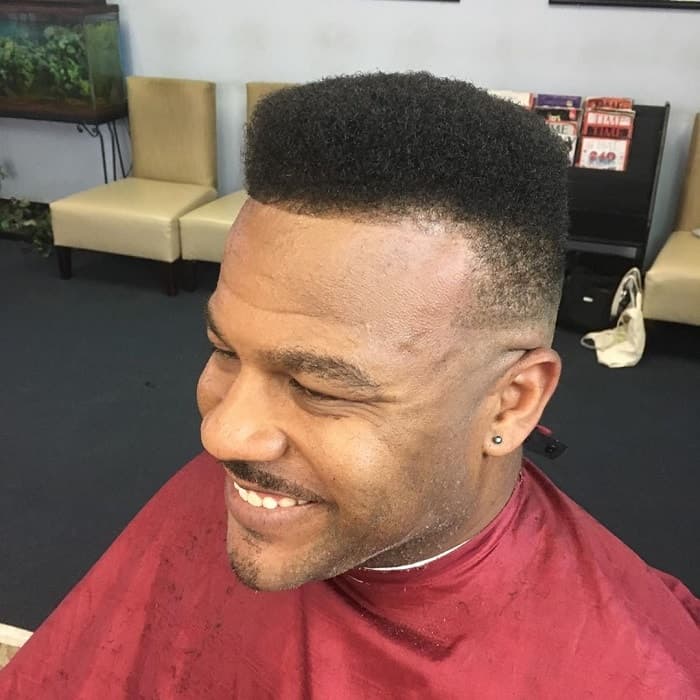 This hairstyle looks like your hair is shaped by the lines of a rectangular box. Keep the nape and sides areas styled with a low fade and make a rounded box top. Upgrade your look by wearing an earring on one side.
14. High Fade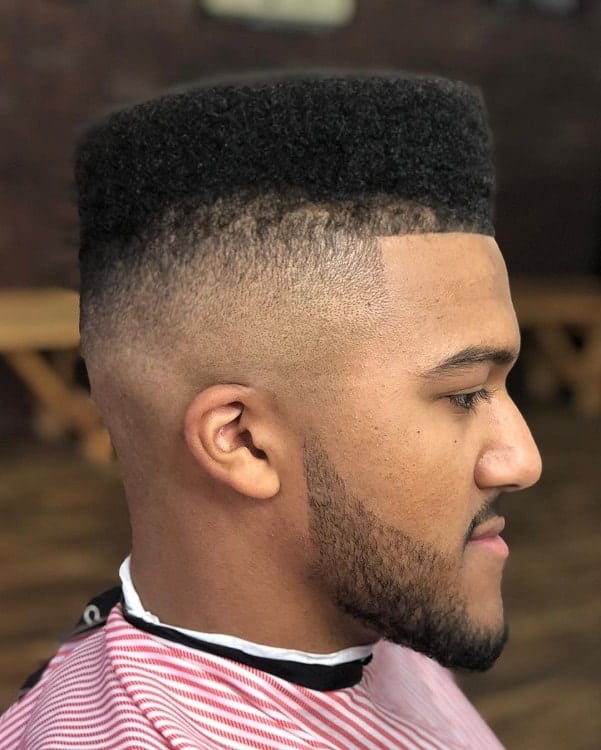 Choose a high bald fade that creates a disconnection between your neat beard and the tall, flat top hair. Remember to give the forehead hairline a good definition for a mesmerizing look.
15. Afro Box Fade
When you have defined coils, highlight them with a box fade. Also, you can adopt a beard that follows the jawline and contours your mouth.
16. Box Fade on Dreads
Box fades are incredibly versatile because they fit any skin color or hair type. You can go for this hairstyle even if your top hair is knitted in dreads. It's all possible when you want to look fashionable!
17. Faded Box Mohawk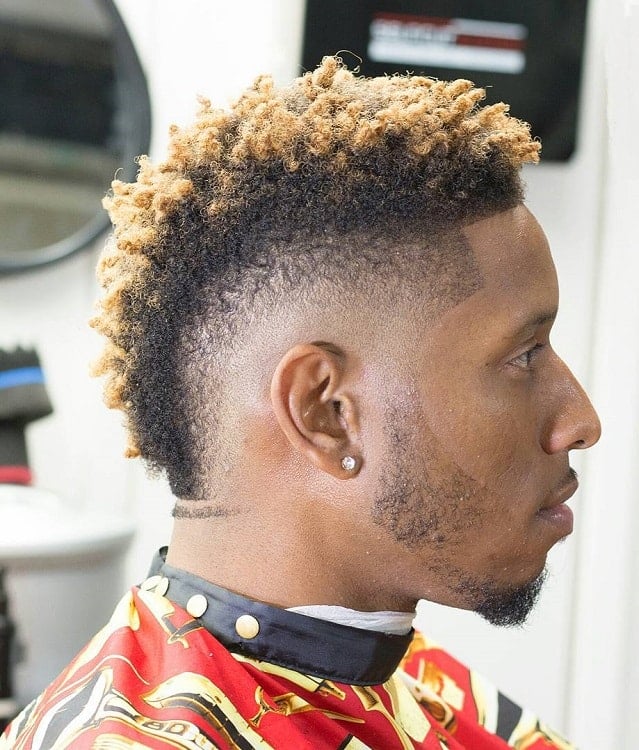 You can even transform your box cut into a mohawk box fade. Keep the frohawk long so that you can use a pinch of blonde hair dye for the tips. Don't forget about the edgy definition!
18. Fade with Beard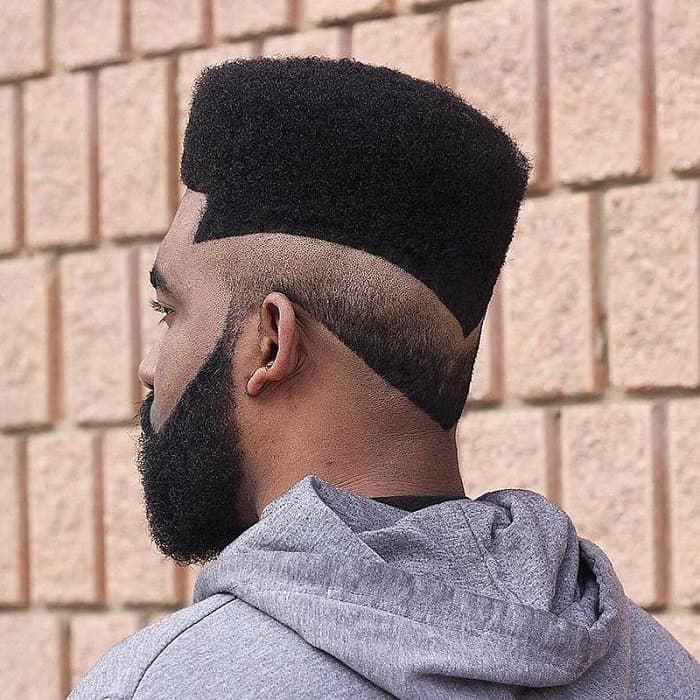 That is a whole new stage of glory for the box haircut. Upgrade the fade, keep your neck bald, and recreate this V shape fade. For the top flat box hairstyle, make two curved edges that meet in the back. We can only say that you will look stunning!
Box fades have flat or rounded tops and are among the most appreciated hairstyles for black men. The haircut is ideal for curly hair, makes the top area look thicker, and adds a lot of volume. Even white guys adopted it, and it accompanies other tricks as razored designs that help men get stunning looks.