Whether it's a formal event or a casual day out, most men make sure that they look on point with their hairdo. One such hairstyle that is famous amongst men is the slick back fade hairstyle which has been around for a long time.
The hairstyle is suited for long, short, medium hair of any texture. If you're looking for the finest hairstyle, check out these top 15 slick back fade haircuts that will make ladies go gaga over you.
How to Style Slick Back Hair
Before you get a haircut of your choice, here's how you could slick back your hair: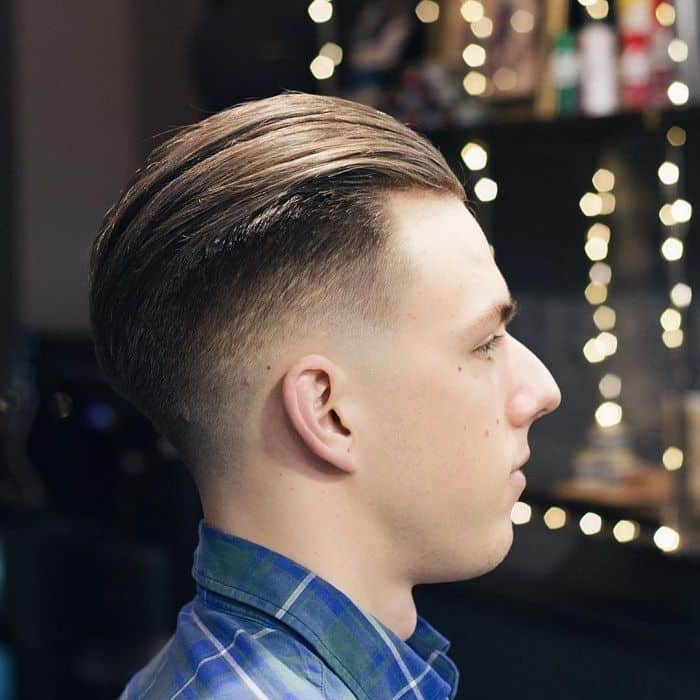 Wash your hair before styling your hair
To move your hair towards the back of the head, use a comb or fingers
As you comb your hair, blow dry your hair for a smooth texture of your hair.
Complete the look using pomade, hair gel or wax and comb your hair.
Watch The Following Video to Know More on How to Style Slick Back Hair
Top Faded Slick Back Hairstyles
Are you in love with both slick back hair and fade? Try these 15 slick back fades and get all the attention!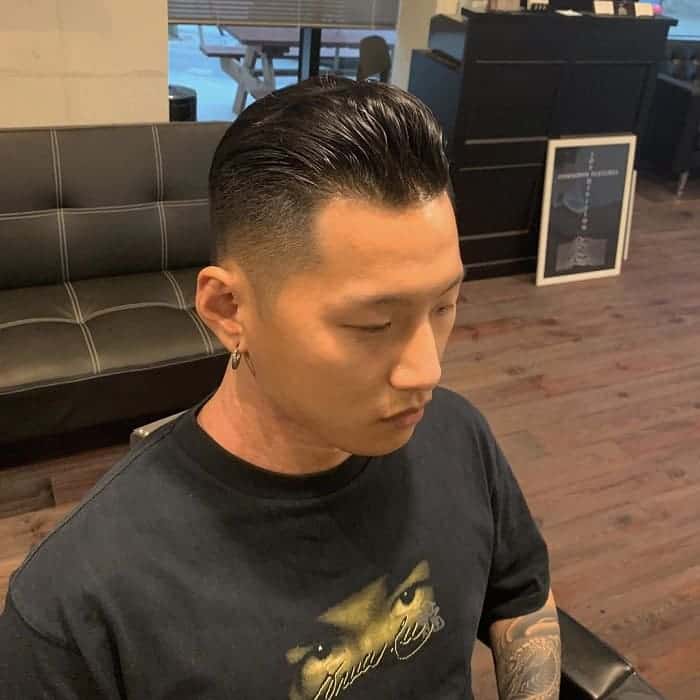 Make a long-lasting impression with this eye-dropping pompadour hairstyle that gives a neat and polished look. It's a classic and trendy hairdo that can be done by combing your hair starting from the back of your head and moving your brush in the upward direction, blow-drying each section of the hair.
To add more volume, you can use volume-enhancing products to achieve a high slicked back haircut with fade.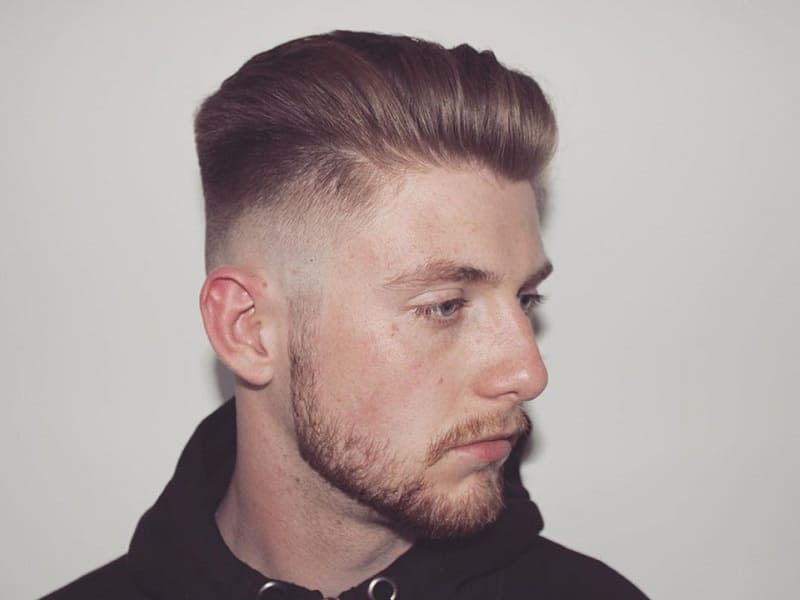 This slick hairstyle would need the right amount of volumizing products to add height to your hair. It may require efforts to style but it is definitely not impossible to achieve. The end results are worth it.
For this slicked back undercut fade, you would need pomade or mousse that doesn't give a sultry look and helps to increase volume.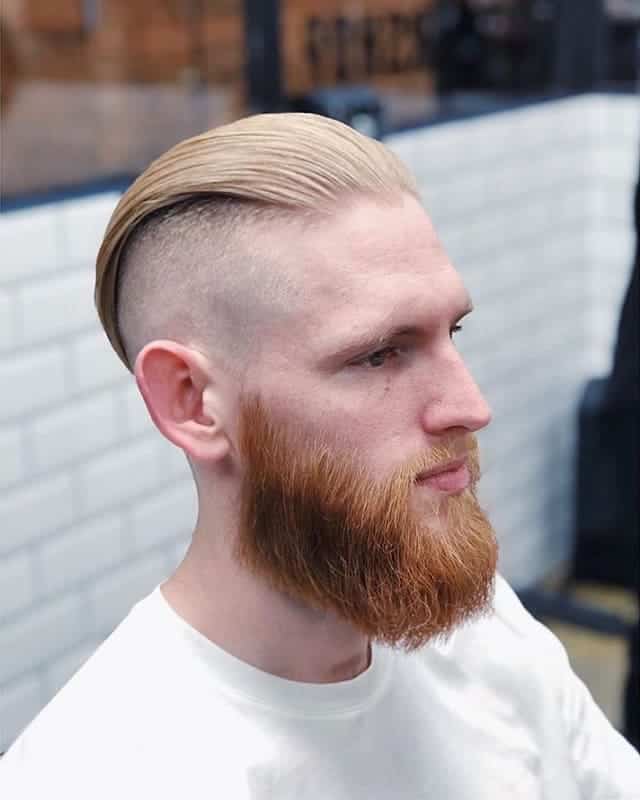 Channel your inner rebel with this fearless slick back fade hairstyle that makes you stand out from the crowd. The sides are completely chopped off while the hair on top is kept longer. Use a hair gel to slick black your hair and rock your beard with this style.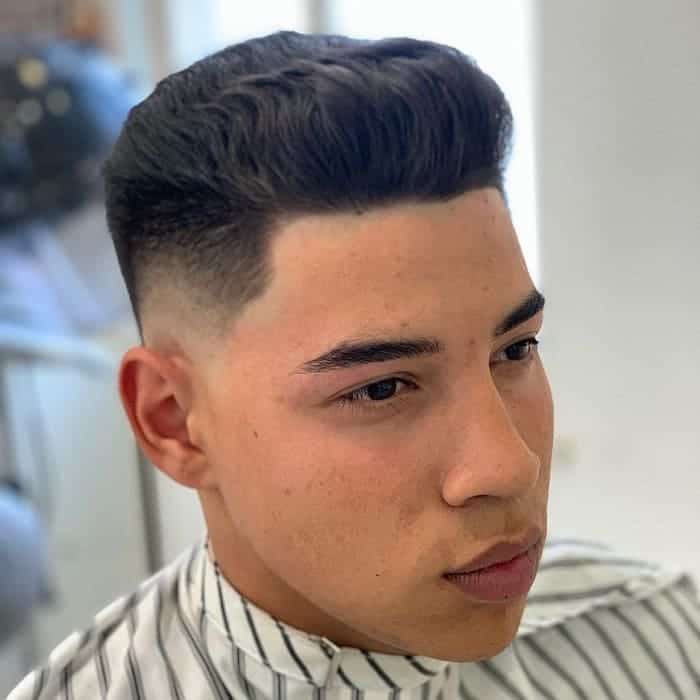 The slick back hair fade can be pulled off in different ways. If you don't want to go for a deep fade, this style is what you might be looking for. It doesn't go overboard with the fade and makes you look sophisticated.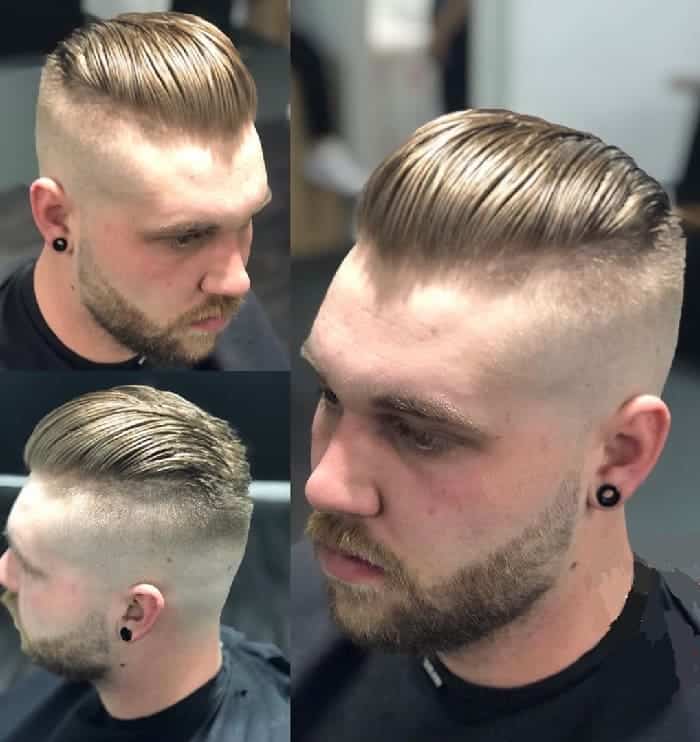 The sharp and intense slicked back skin fade haircut looks flattering and is meant for the daring guys who want to transform their hair into a unique style that will dazzle people for sure. The sides and the back are completely faded leaving sleek hair on the middle.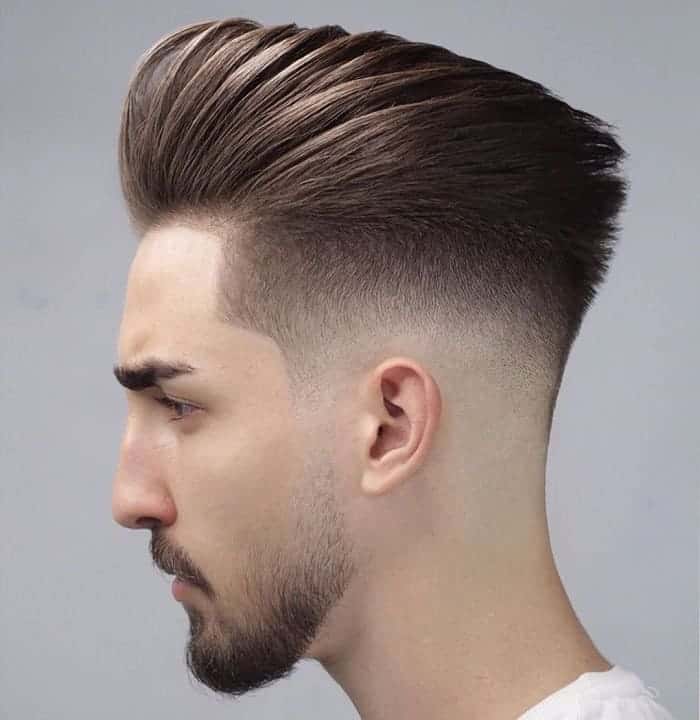 It's one of the heart throbbing hairstyles that is ultimate hair goals. Create puff by slicking back your hair with gel and look like a hunk. The beard and the burst fade perfectly complements the entire look.
Are you bored of trying the usual slicked back hairstyle with fade? No worries, you can get this 3 in 1 hairstyle that is a mixture of the side part, taper fade, and slicked back.
It looks absolutely dapper and unique that can suit any face shape. You don't have to think twice before going for this style.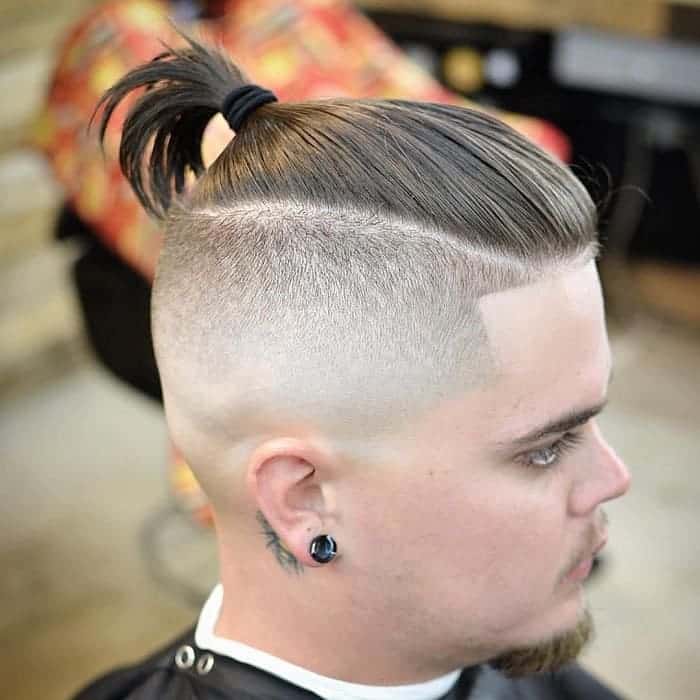 Here's the wonderful addition to slick back faded haircuts that will give you real rock star vibes. It's an undercut style having faded sides. All you've to do is pull your hair into a ponytail, brush your hair back to ensure that it looks sleek and voila, you're done.
You can use a hair gel for a smooth look. Those who love to keep their hair long can definitely try out this hairdo that will step up the hair game to a whole new level. Wear a ponytail and all eyes will be set on you.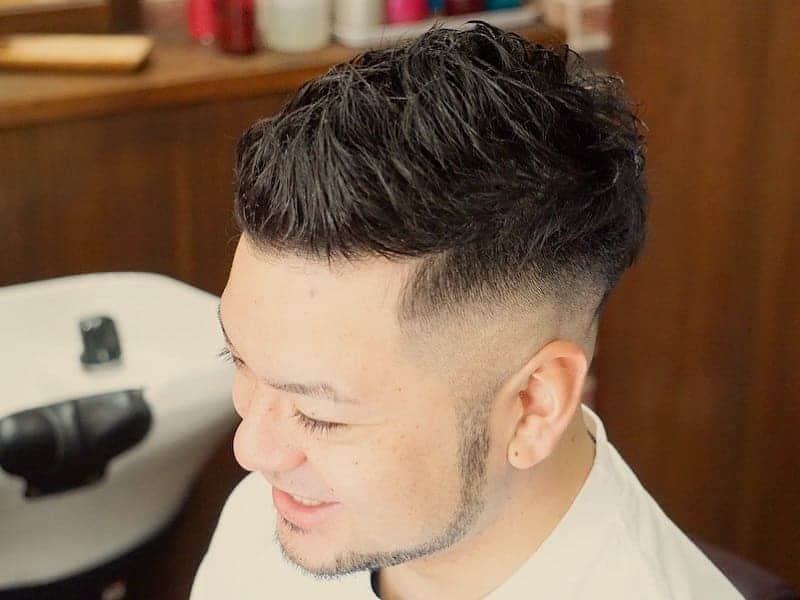 Spice up your hair with this glamorous hairdo that is going to make you fall in love with your hair. The textured low fade with slick back hairstyle gives a subtle yet sharp look that's pleasing to look at.
10. Slick Back with Razor Fade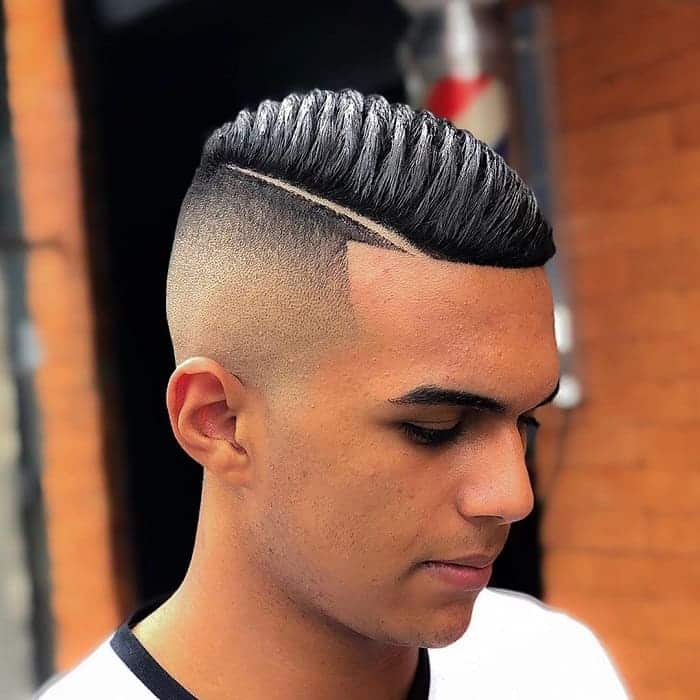 It's one of the innovative short straight hairstyles totally worth trying. The razor cut gives a striking impression to the entire look and the sultry hair look is on point.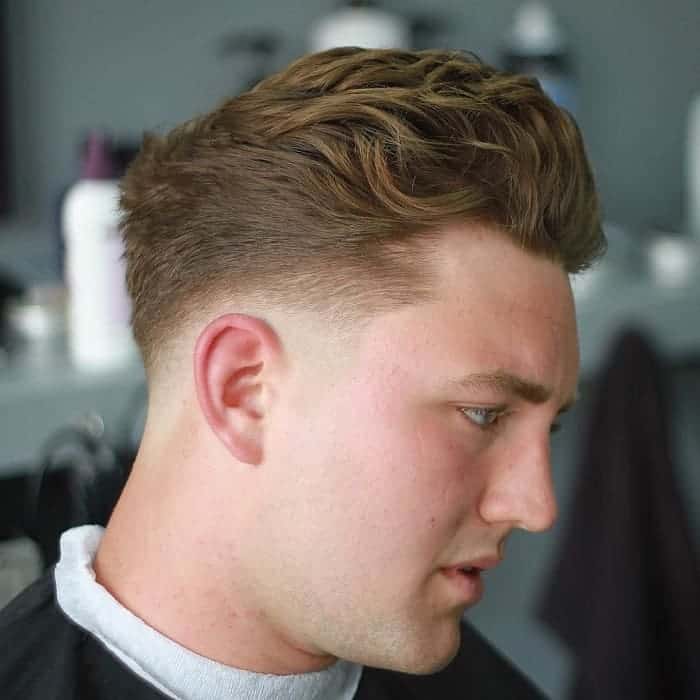 Got curly hair? You too can rock the slicked-back hairstyle with taper fade that looks neat and smart. It doesn't require much styling, and it's perfect for everyday style.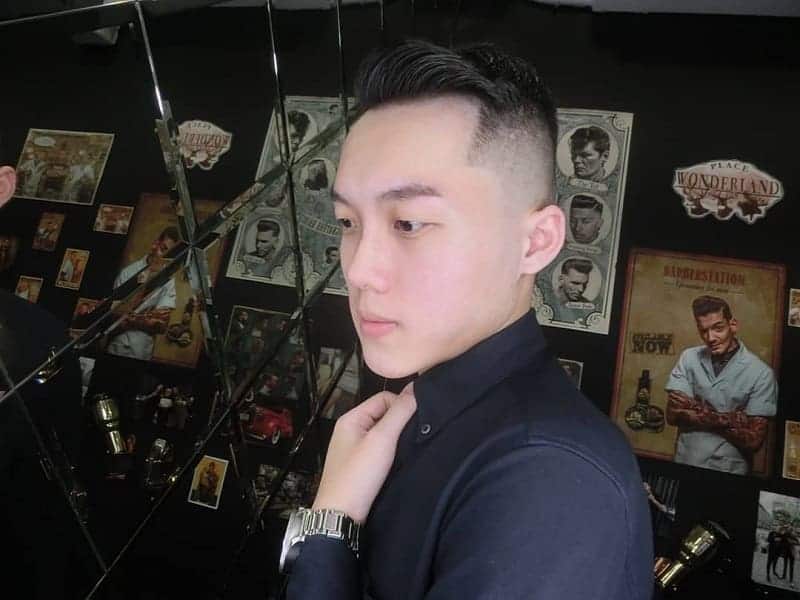 If you've got short hair, this slick back fade hairstyle is a game-changer. The front hair is swept flawlessly on one side giving a chivalry look.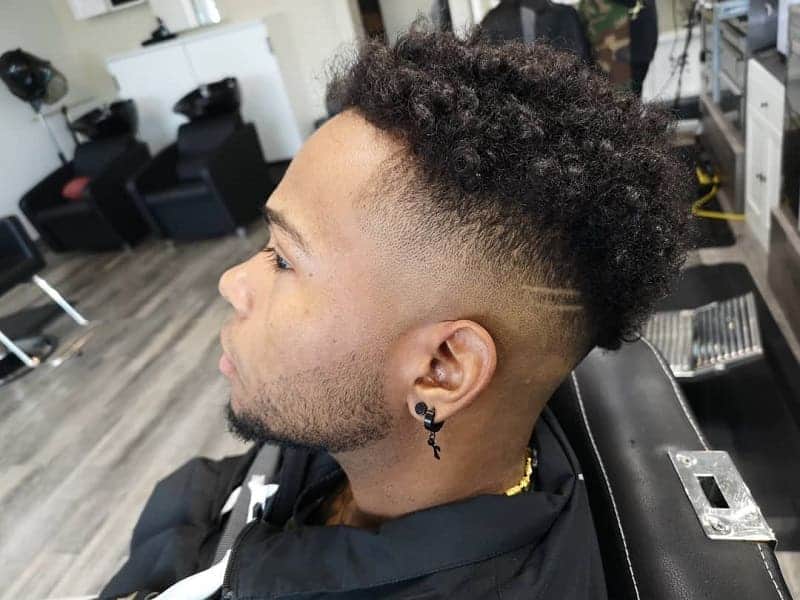 Are you a curly head who want to rock your ringlets? Embrace your curls with this hot slick back haircut with fade that is just as perfect as it can be. The haircut can cater to any hair texture. The two lines on the side make it look even classier.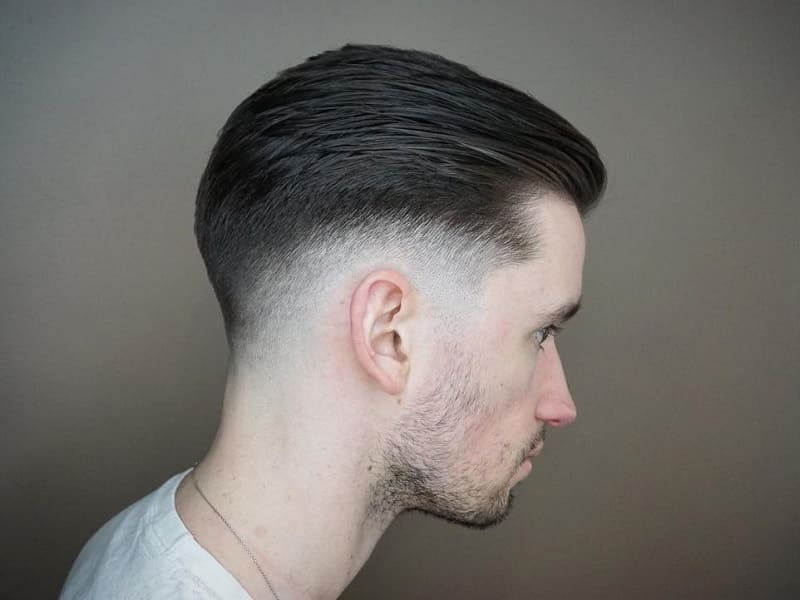 If you're afraid to go for a deep fade cut, why not try out this low fade slick back hairstyle and flaunt it with confidence? It's a not too daring look but it looks exquisite.
The top of the hair looks similar to a faux hawk style having a slight fade and a line pattern that looks dope.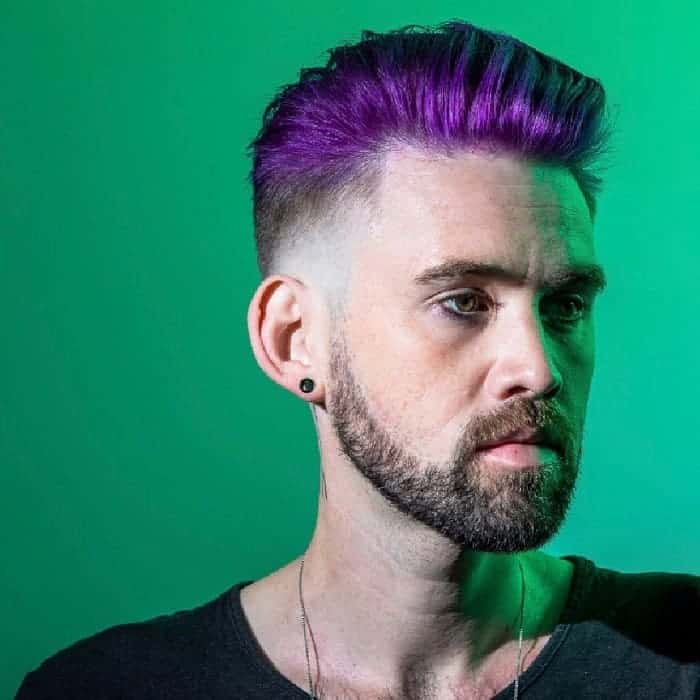 Look like a punk with this alluring faded slick back hairstyle that sets you apart from the rest. It's a vibrant hairstyle that lets you channel your inner rebel and makes you the king of hairstyles.
Pick out one of the slick back fade hairstyles that you completely adore and let your hair do the talking.