The little black boy haircuts are not just the trendiest ones but also the ones that are functional and lets boys be boys. Yes when you are deciding on haircuts for boys, convenience is a key. They love to play outdoors, and a fancy styling can totally lose its glamour in a matter of hours. The trick is to choose haircuts that are easy to maintain and simple to style.
Every child is unique, whether it is in terms of their nature, needs or even skin and hair care. So, deciding on the black kid's hairstyle is often as tricky as deciding on the best school for them. You have to pay attention to many factors.
After all, it is not just about conforming to a style, but also about how appropriate it is for the child. Also, the styling methods, techniques, and tools used are crucial. Additionally, when you decide on a style for black kids, it has to be something that encourages healthy hair growth.
Tips to Choose Haircuts for Black Boys
Here are some of the effective tips to decide the little black boy's hairstyles that perfectly suit them.
Identify Child's Comfort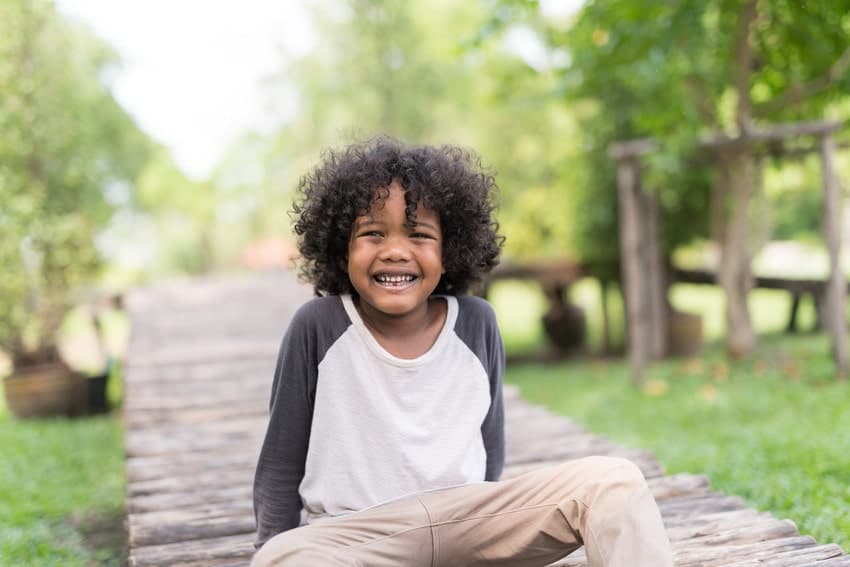 Whether you are choosing a haircut for black kid's or a white kid's, remember comfort is the most important consideration. Most times black boys have rather dry hair and a lot of styling could look good but interfere with their comfort. All of it is a strict no. Try and identify styles that go with your child's personality and interests and at the same time, they should be comfortable with that.
Don't Compromise with Convenience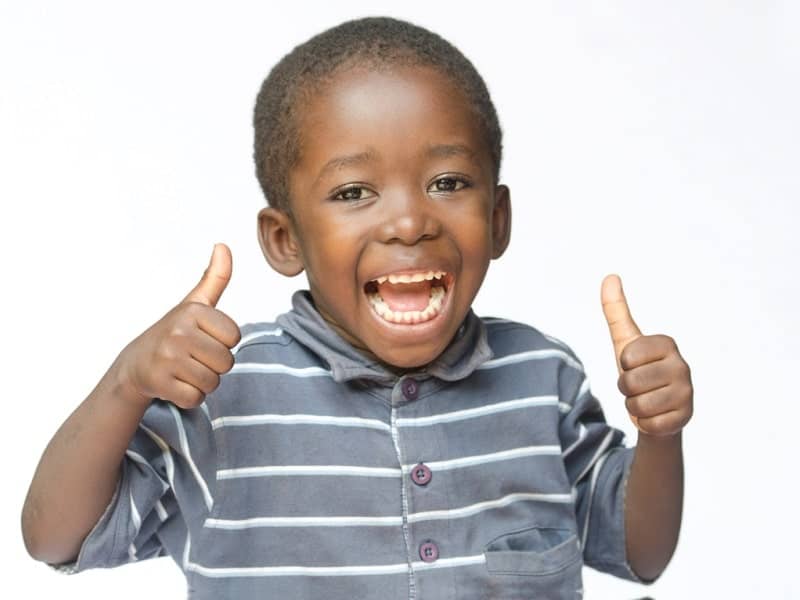 Outdoor sports are essential. So, when you are choosing hairstyles for black toddlers or kids, ensure that these are low maintenance and don't interfere with their convenience. The hair should not fall on their eyes or cause irritation at the nape. Also, it should not interfere with their play pattern.
Follow the Natural Pattern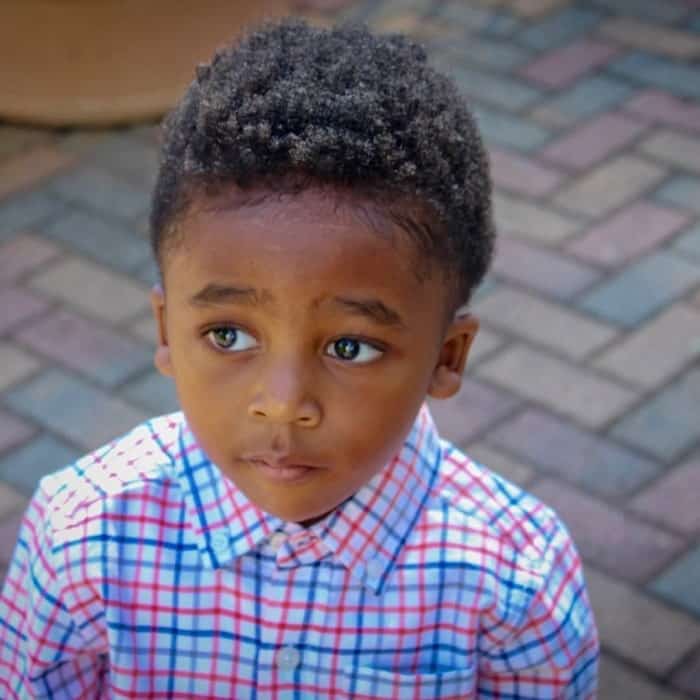 Remember, you should not try anything too ambitious. Check the nature and pattern of your child's hair growth, and based on that, choose a little black boy haircut. So, in that way, you will not disturb the natural hair fall, direction, and volume. Remember they are in a growing phase and interruptions can have a lifelong impact.
Create A Signature Element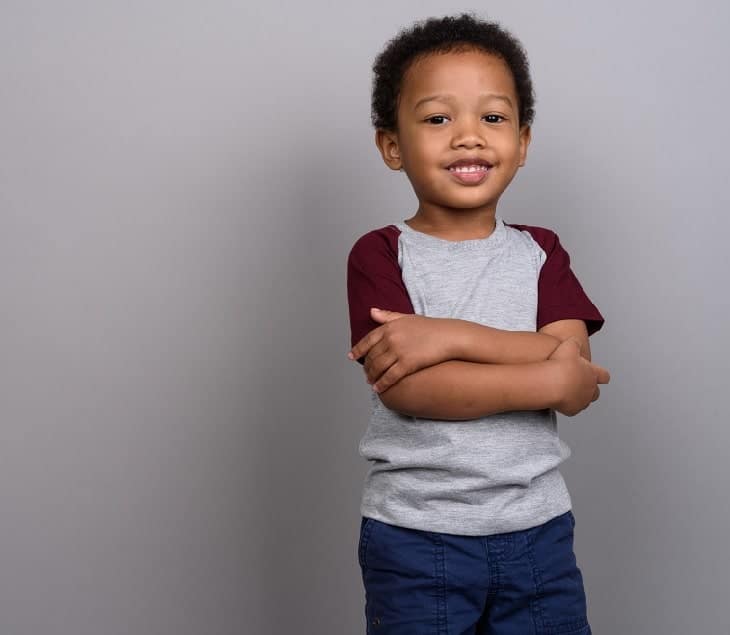 The black haircut for little boys that you choose should have a central theme. It can be the 'cool' quotient or the ethnic specialty or any such factor. This is important because kids are at an impressionable stage and it will help them associate better with style and wear it with panache every time they step out of the home.
Smart Haircuts for Toddler Boys with Short Hair
Always Keep to Simple & Traditional Styling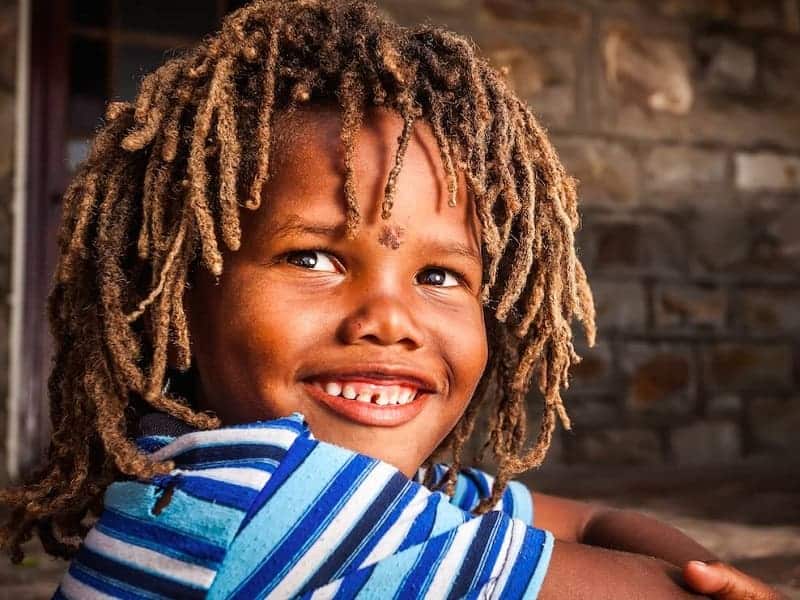 Some traditions are important. So, when you are thinking of kid's hairstyles, I would refer to dreadlocks and braiding. Unlike Asian kids, the hair texture of black kids is very different. It is thicker in volume, and the hair tends to dry out faster. Unlike the hair of the white kids, the natural oil is not enough to prevent frizziness.
So if you choose styles involving braiding and locks, it will keep the hair neater, healthier and avoid unnecessary breakage or hair fall.
Follow Regular Hair Care Regime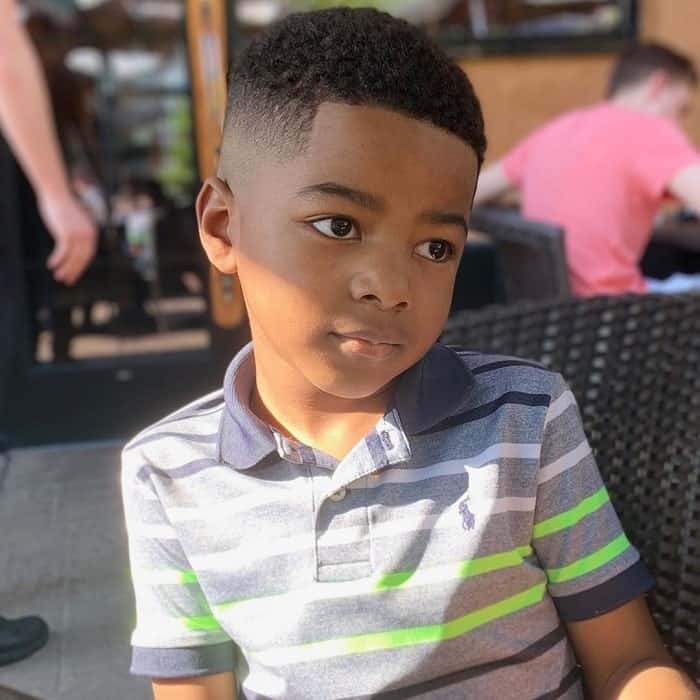 Remember even the best of styles will fall flat on hair that is not cared for. So, when you are deciding on any specific black kids' curly haircut, don't forget to complement it with a proper care regime. That is what will bring out the best in any style. Also, it will ensure that the child receives the right kind of nourishment and their hair growth remains appropriate.
Ensure the Hair Does Not Dry Out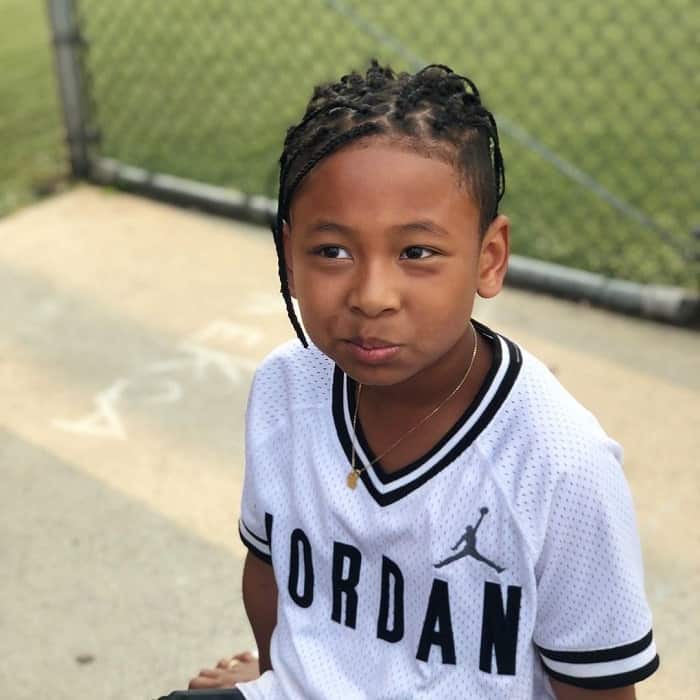 This will mean that whatever haircut you decide on, remember the black hair texture tends to get dry without proper care. So, you should not choose a style that involves using excess chemical or blow dry as it will also lead to dryness.
The frizzy hair also tends to break far too easily. So dryness is not just a problem by itself, it ruins overall hair health too. Understand the styling procedure clearly and the tools involved. This will help you make an informed choice and choose the best haircut for your child.
Make Sure Your Child Likes the Style
One common mistake that most parents tend to do is to impose their choices on the child. While kids may not be able to make accurate choices, you should involve them in the decision-making process and help them understand how you are narrowing down options for black kids hairstyles. They will be then able to associate with the style in a more comprehensive fashion.
Adorable Hairstyles for 5-Year-Old Boys
Don't Use Too Many Chemicals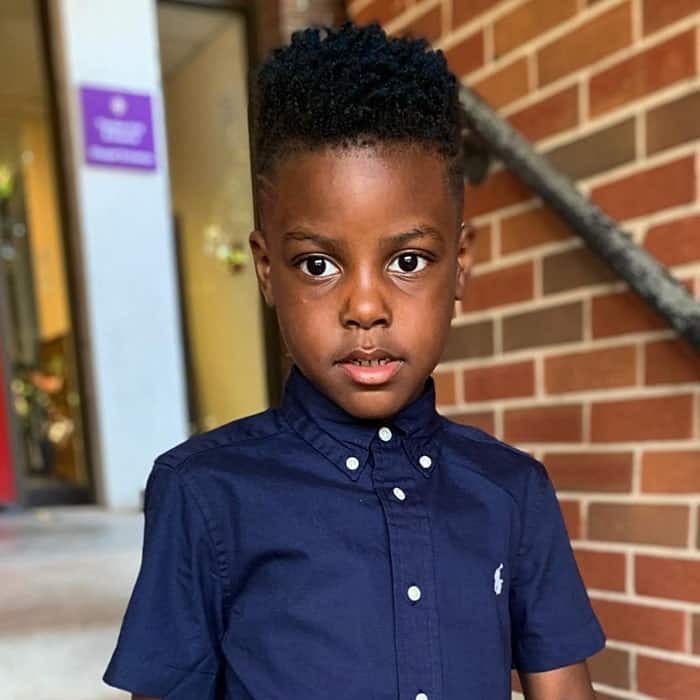 Make sure that the shampoos that you choose do not have high sulfate or ammonia content. This is because the young skin is very tender and these chemicals may cause permanent damage or scarring. Even, if you use color for fun, it is better to use temporary washable ones. This way, you can limit the extent of the damage. It also reduces any discomfort from the use of such products for a sustained period.
Avoid Extensions, Metallic Accessories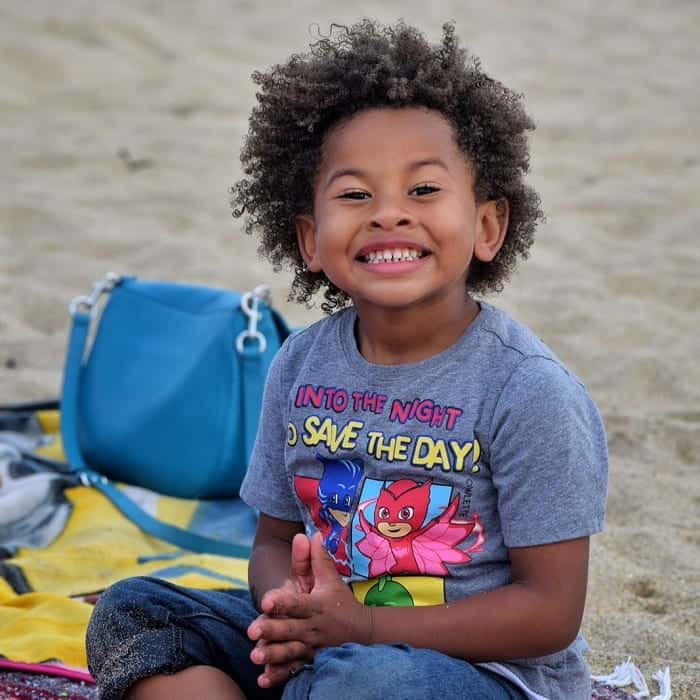 The young scalp is still at a developing stage. So, when you are deciding on a cool kid haircut, make sure you avoid using extensions, metallic accessories, other artificial tools, and heavy products. The true nature of the hair is not revealed until the age of 10, and use of any of these can often interfere with the natural growth patterns. The best way is to avoid these and stick to natural products and simple styles.
Offer a Balanced Diet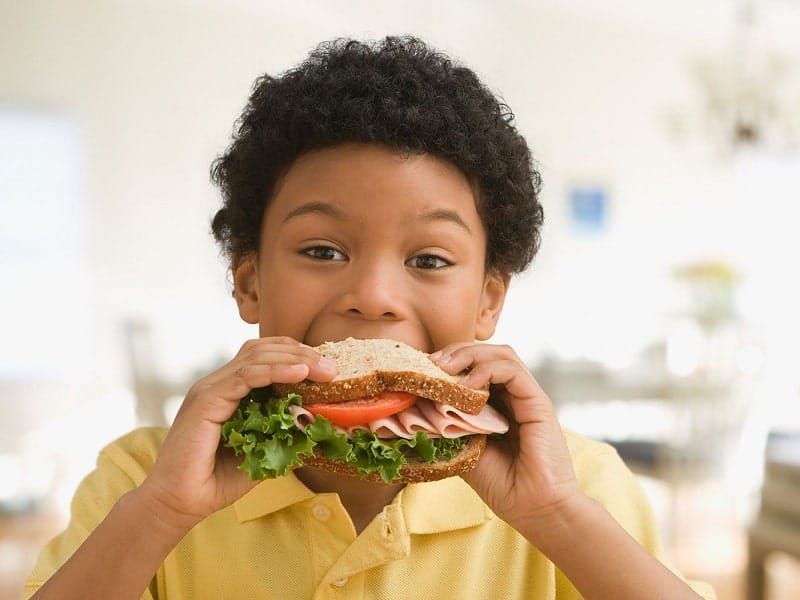 Remember that the growing years are very crucial. So, it is vital that you offer your child a balanced diet. That will strengthen their black boy's hair roots better and enable them to flaunt any kids' hairstyle that you choose for them. Proper nourishment will also build better hair resistance.
Therefore, we can conclude that the most crucial tip while choosing the best black little boy hairstyle is your child's comfort. Remember that children spend a lot of time outdoors and invariably are exposed to the sun for a longer duration.
Dirt, grime, and sweat are some of the biggest challenges you need to address while styling their hair. Most importantly, stick to basics. That way, you will always be assured about choosing a style that highlights your child's assets best. Moreover, it will also help maintain the overall natural growth pattern.
Cute Haircuts and Hairstyles for Little Black Boys
Check out these amazing hairstyles for black little boys.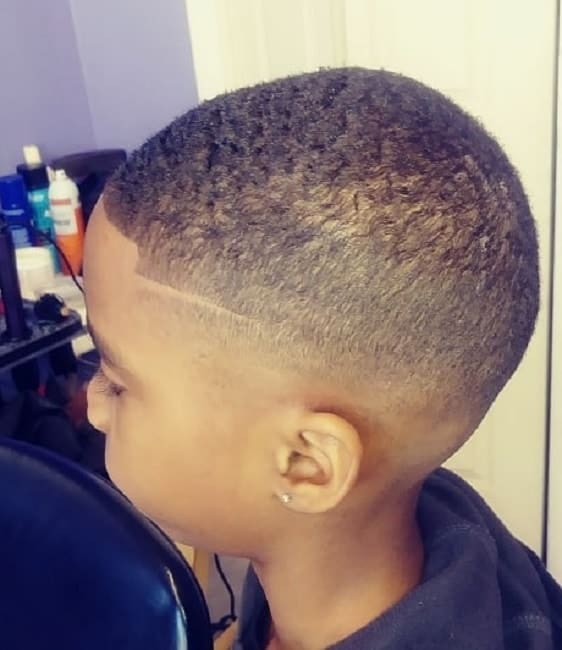 One of the most popular little black boy haircuts, this is all about combining cool with convenience. The hair is super short, even shorter than the conventional crew cut here. But the lines are crucial here, and that is what lends this entire hair cut a sense of style and glamour. This is also an easy maintenance style.
In this haircut, you see a high top with a skin fade and the least that you can say is 'cool.' Yes indeed, this is one of those cuts that happily combine style with convenience in an effortless manner and brings about a distinctly stylish black haircut option for your little boy.
This is one of those black kids haircuts that do not need explanation. The undercut makes it an extremely practical option for youngsters, and at the same time, the hair on top is allowed to follow its natural fall and growth pattern. It is also an extremely low maintenance hair cut option that does not need trimming very often.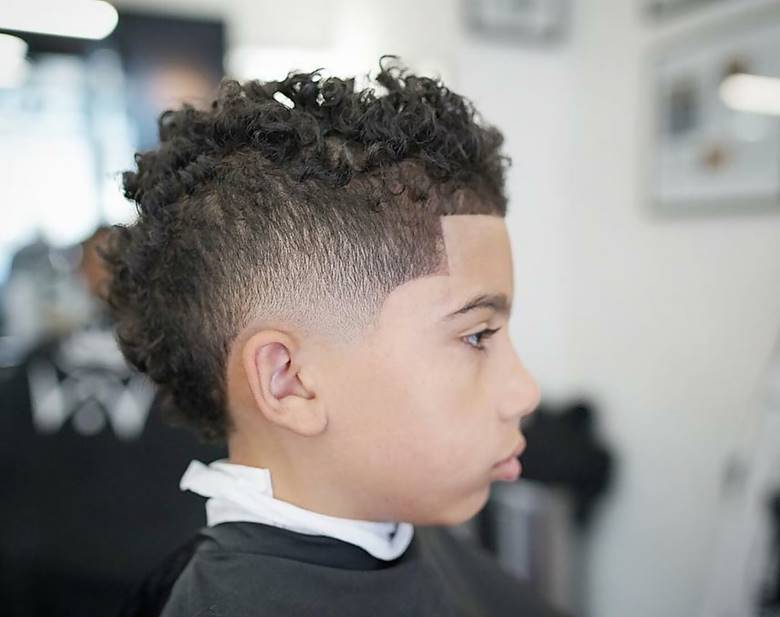 If you got curly hair, then show them and let them add a sense of understated charm, style and hip quotient to your little prince's black hairdo. The medium skin fade adds glam value to this overall haircut and makes it stand out, wherever your child may be. It goes well with most facial structures.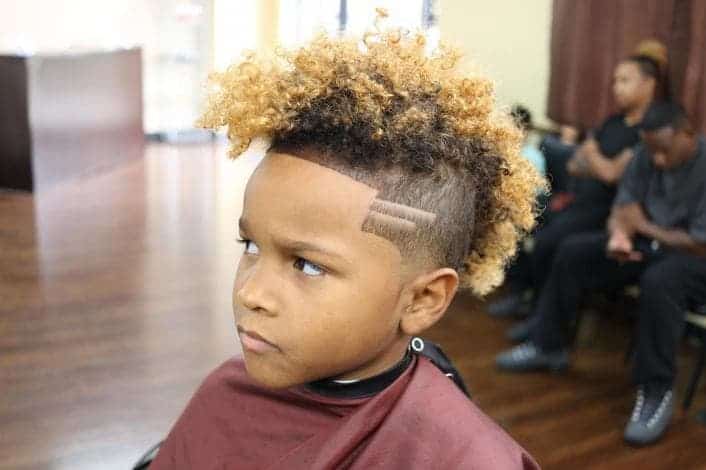 The conventional Mohawk for little black boys gets a super sleek makeover in this with the golden ombering. It definitely adds a sense of cool understated stylish adaptation of a classic. The skin fade also makes this haircut extremely edgy.
Once you see this haircut, you know that just undercut is passe. What you need to do is add a hair design on the skin fade to make it stand out. The conventional surgical design gets an artistic twist to highlight something super cool and absolutely gorgeous.
The name blurry fade almost explains it all. It is a very high skin fade, but the difference is the length of the hair on top. This is a cool and stylish kids haircut that suits children across a variety of age groups. Moreover, it is also a practical cut and ideal for hot days and the summer season.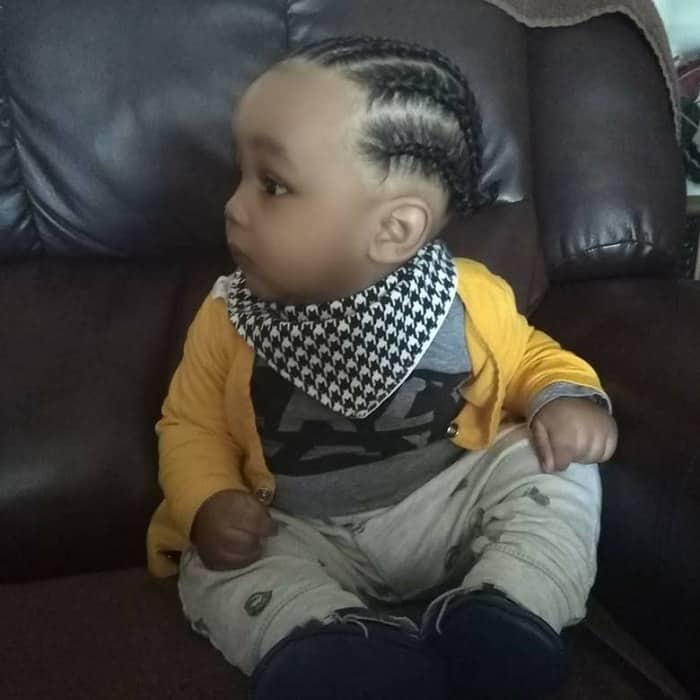 The braided hairstyling is almost synonymous with black haircuts. So, when you are looking for the best black kids hairstyles, it goes without saying that this style features prominently in all such lists. Especially for youngsters, this cut has its own advantage too. It helps them keep the hair in order without much ado.
Cutest 1-Year-Old Boys Haircut Ideas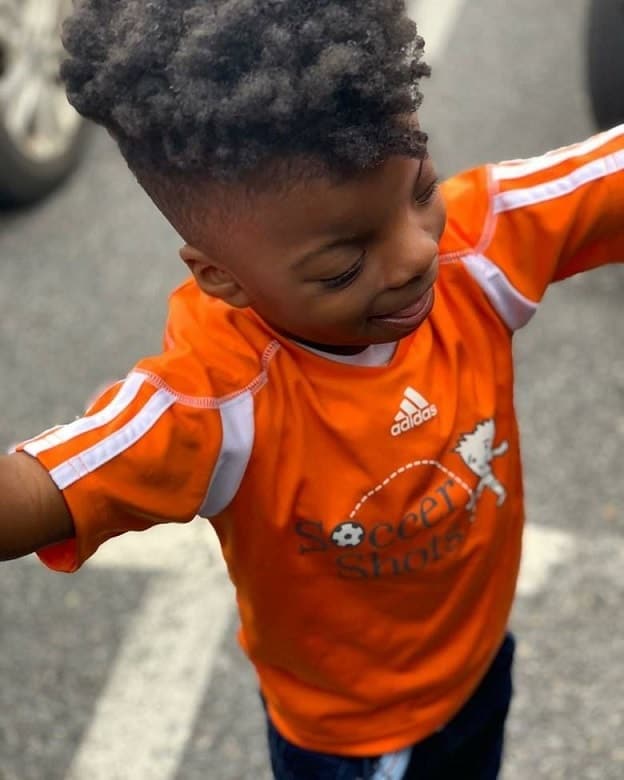 This is one of those black little boy's haircuts that look particularly good on those with curly hair. Though this is similar to the box fade, the overall styling is slightly different and follows a freestyle. The hair is not cut in any strict format but is generally bunched in one neat circle. This is the type of style that always lets children be children.
10. Retro Ducktail Style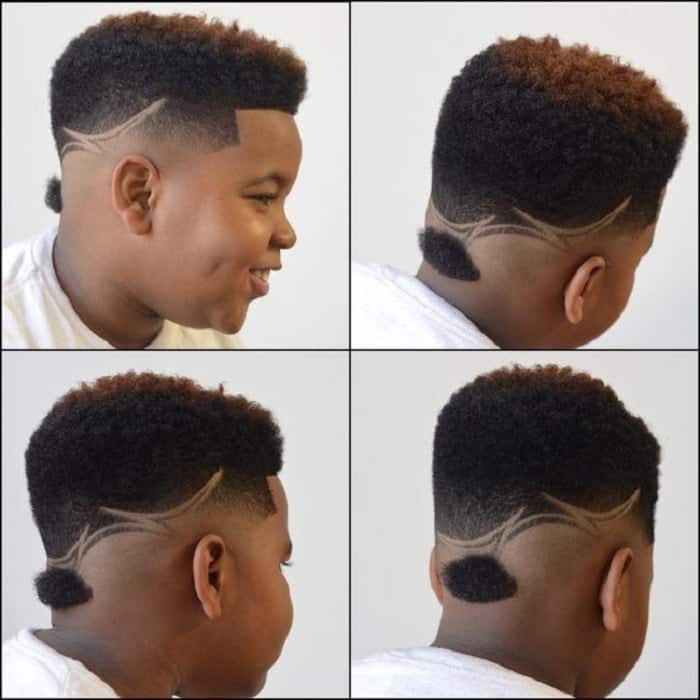 It is a cool, chic, retro and absolutely attention-grabbing haircut. The ducktail essentially gets its name from the bunch of hair that is kept dangling like a tail towards the end. The artistic surgical lines and the medium bald fade add to the overall charm of this unique hairstyle.
The dreadlocks are again something very unique, and when you are shortlisting little black boy hairstyles, it is impossible not to mention it. These lend a distinctly edgy look to your child's personality but maintaining these can take up a lot of effort.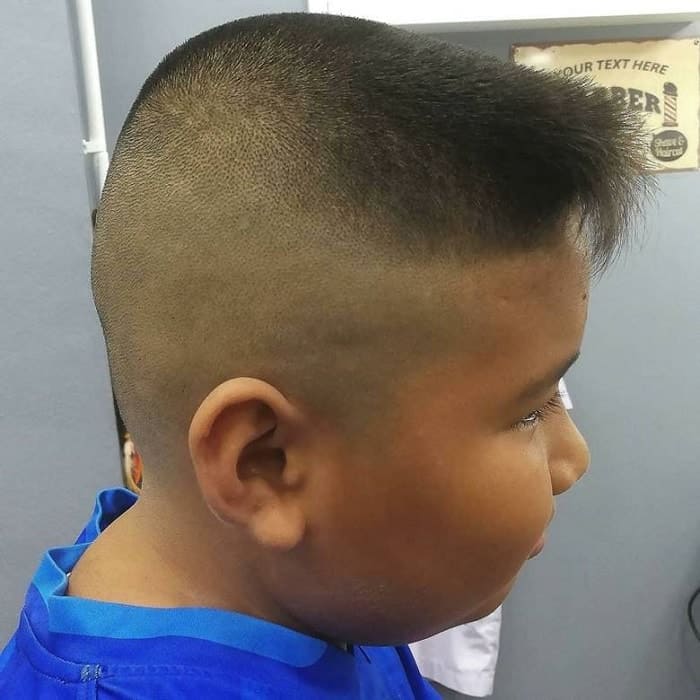 This little boy's haircut is again a variant of the standard skin fade. The only difference is the fact that the undercut extends rather high in this case and almost brings out a completely shaved look.
13. Cool Taper Fade with Highlights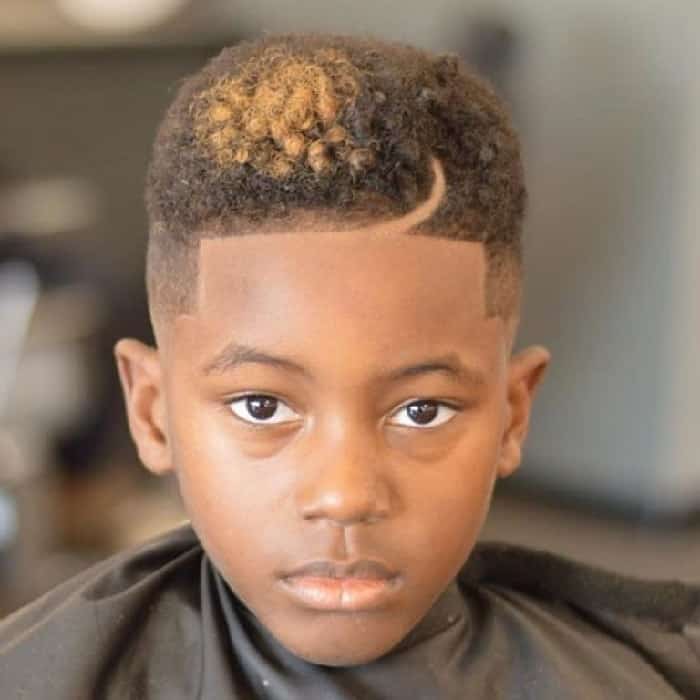 This is again an adaptation of the conventional skin fade. The ombre in the center top along with a designer parting line on the side make it a cool and convenient cut for youngsters. It is one of those unique haircuts for black kids that suit all age groups and face types.
14. Kids Textured Haircut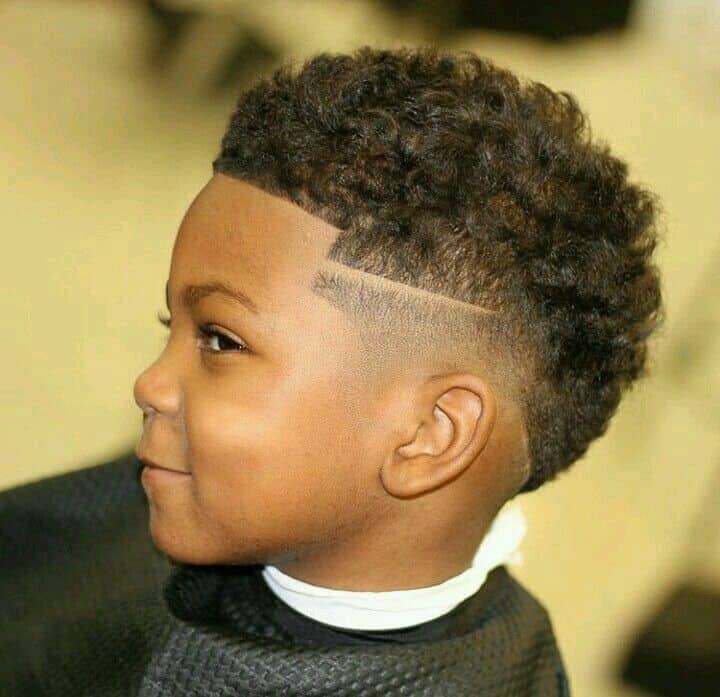 This is the type of black haircut for baby boys that you can try when you are not sure about what to go for. It mixes multiple styling and layering of textures to bring out a cool and stylish look. This is also a kind of hair styling that respects the natural flow of the hair.
15. Loose Curls with Neat Sides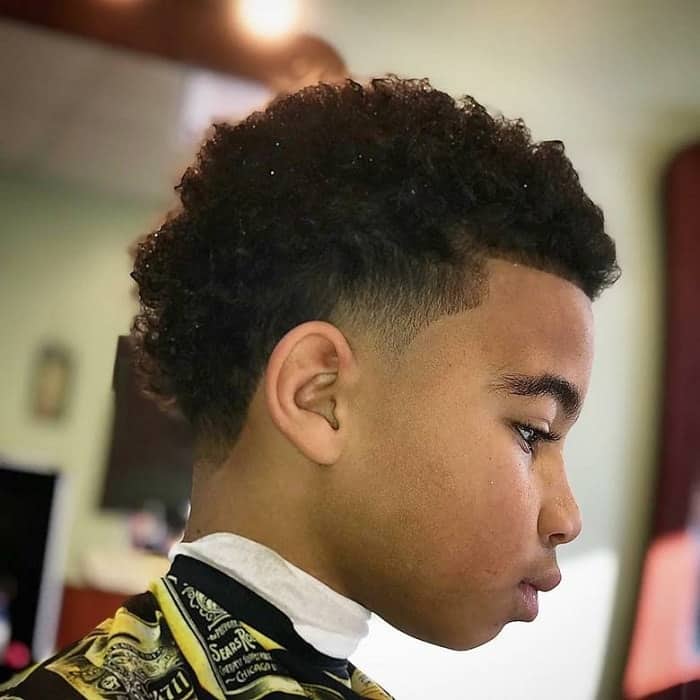 The neatly cut sides accentuate the natural fall of the curls. It enhances the clean, well-styled appeal of this simple cut. The best part is this is the kind of haircut that highlights the childish naughty charm on your little prince's face. Moreover, this cut is also a comfortable option for them.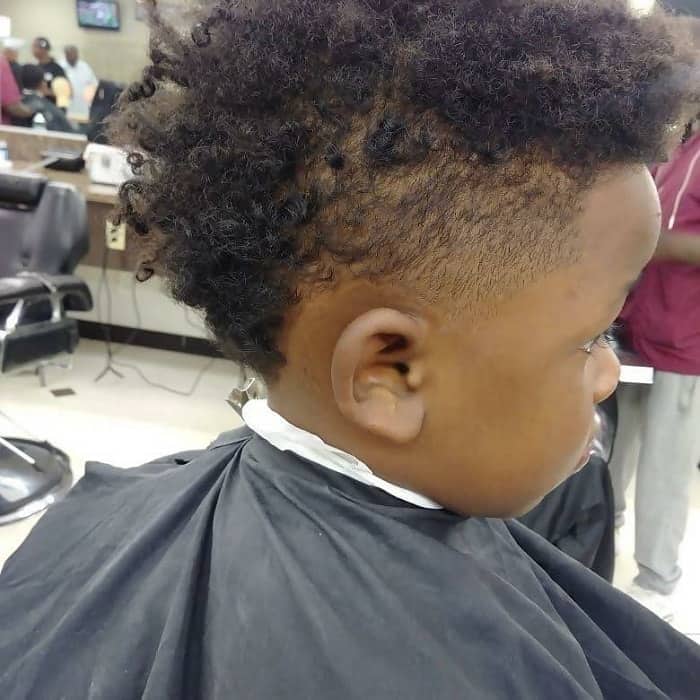 The classic Mohawk gets a tapering twist here. The end narrows down comparatively to create a sleek and cool adaptation of the classic. This also cuts down the hassle in terms of maintaining this haircut to a large extent.
17. Square Flat Top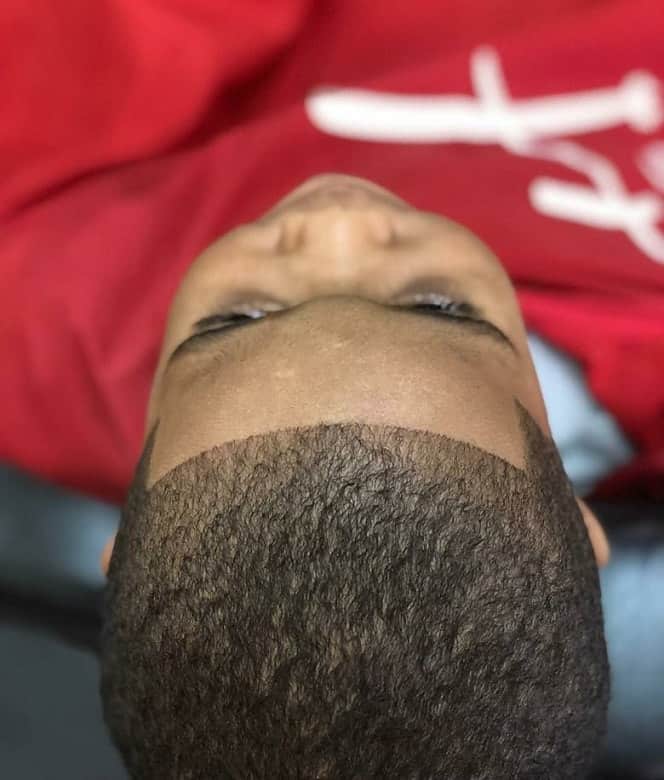 If you are looking for a super short and low maintenance black kids hairstyle, this is a popular option. As you can well understand, the name, in this case, is derived from the shape of the hair on top. The contrast of this with the well-shaved sides is striking. It is also a very functional style.
What really makes this classic low fade stand out is the blowout top. It brings out the effortless naughty charm of childhood. Easy to cut and easy to maintain, this is one of the cutest hairdos for little black boy. It truly brings out the impish quotient on your child's face.
Popular 10 Year Old Boy Hairstyles
Decidedly the only thing that you notice in this hairstyle is the well etched out parting line right through the scalp. You forget to take account of whether it is a high fade or a low fade but simply remain hooked to that distinct parting line.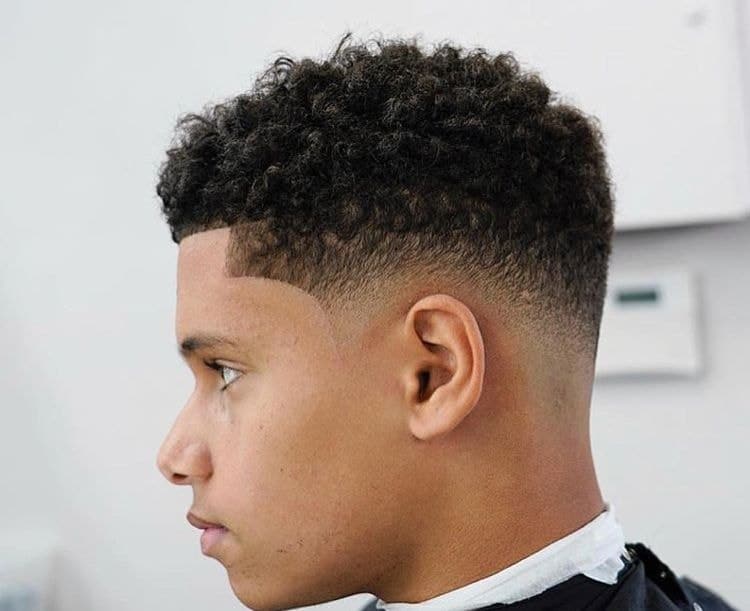 This is a rather conventional Afro haircut. The hair is trimmed really short in sync with the natural hair fall. Instead of styling the hair to something new, the natural direction of hair growth is the style in here.
It is a practical option for hot summer days too. In case you want to add a dose of style in it, you can throw in a bit of skin fade to enhance the overall effect.
21. Short Afro+Extended Hard Part
This short Afro haircut gets a twist of style with the extended hard parting. One of the very popular little black boy haircuts, it is all about punching a dose of extreme styling with a conventional hairstyle. For children particularly, this is also a no-hassle, easy to maintain haircut.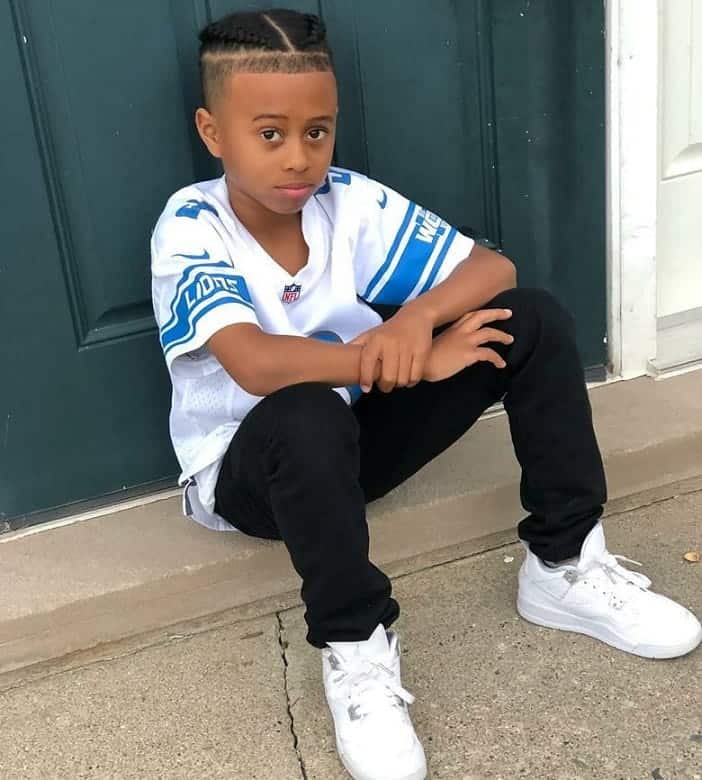 If you are keen on making your little one sport a really unconventional style that is also easy to maintain, this man bun with braids is the answer. Though achieving this look may need time and patience, day to day maintenance is fairly manageable. That is what makes this haircut a super sleek and an absolutely smart option.
Top 10 Hairstyles for 13-Year-Old Boys to Copy
23. Frohawk with Arrow Design
The conventional skin fade comes with a designer touch. The Arrow etched on the scalp makes this style stand out and draw admiration.
24. Natural Hairstyle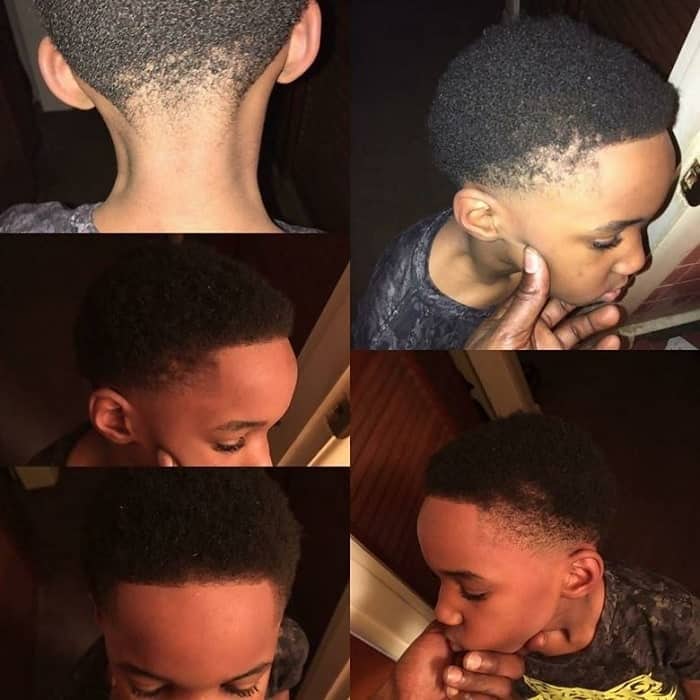 This is a rather practical and easy to maintain hairstyle for black kids. It does not tinker with the natural hair growth and simply trims them. The low to medium skin fade make this style just the right option for little kids during hot summer days.
This little black boy haircut celebrates the natural growth and fall of the hair. All you need to do is trim it as per your facial structure for best results.
26. Long and Curly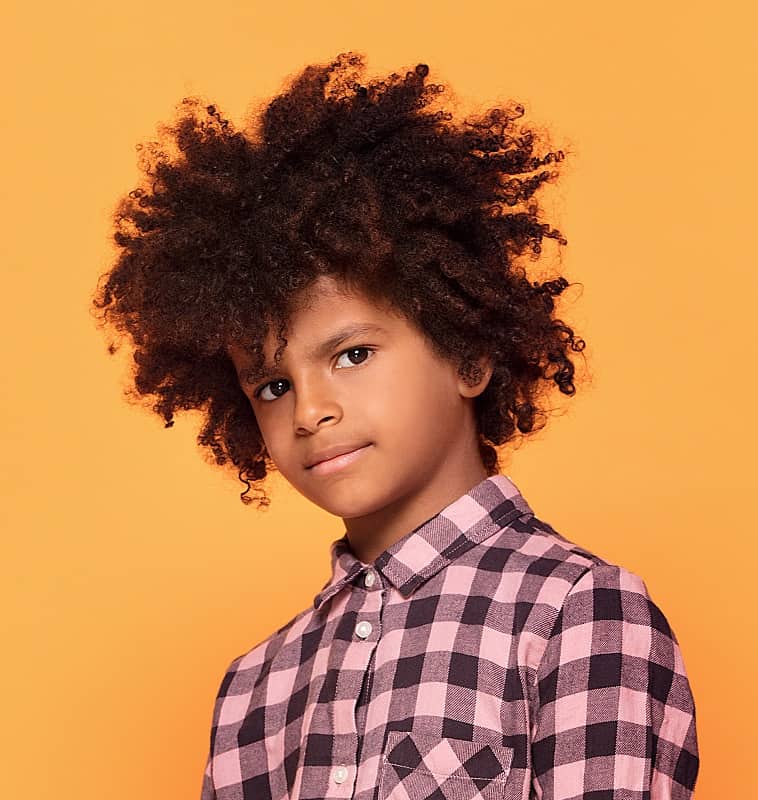 As your little boy grows his hair out and the curly texture becomes more pronounced, don't chop it off! Use a leave-in conditioner to protect it and encourage shine so he can wear it wild.
27. Baby Mohawk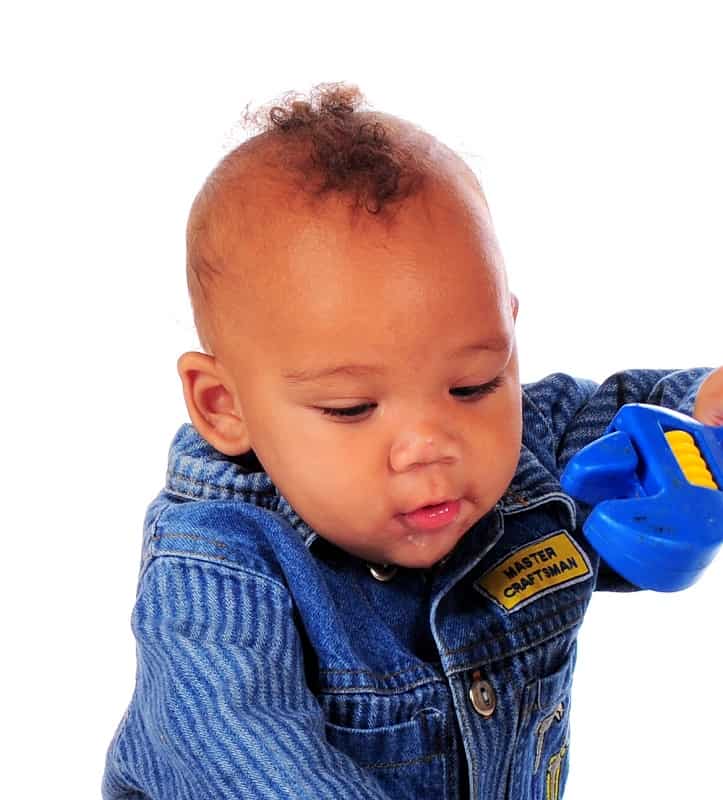 Some babies don't grow hair evenly or fast. When that happens, shape your little boy's hair into a cute curly baby mohawk.
28. Short with Shaved Fade
Less than half an inch of hair tops this little black boy's head. He'll love the cool fade with its shaved in design.
29. Curly Top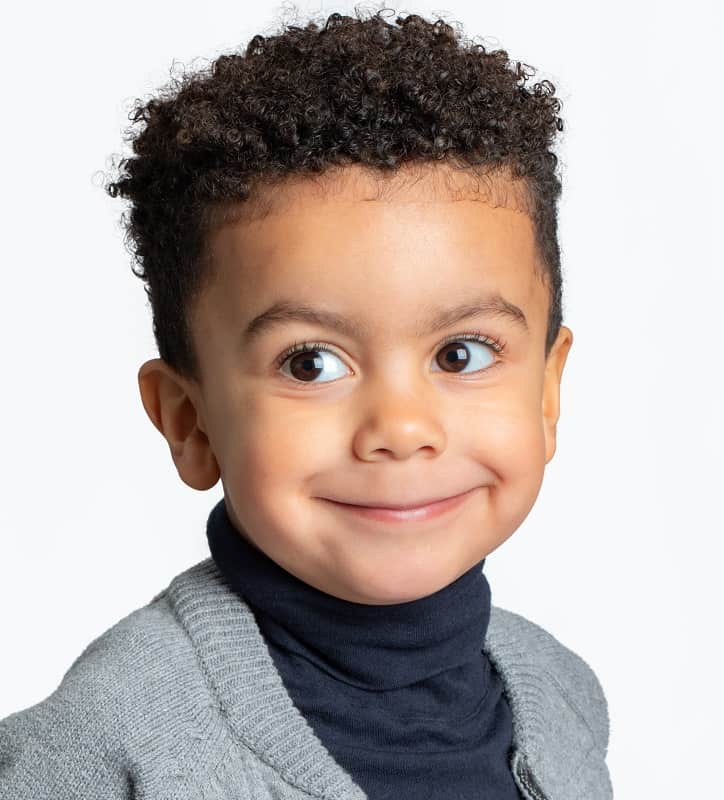 Another cute grown up style for little black boys is this long top with short sides. The curls up top are left natural, but sides are short with a medium to high fade.
30. Short Braids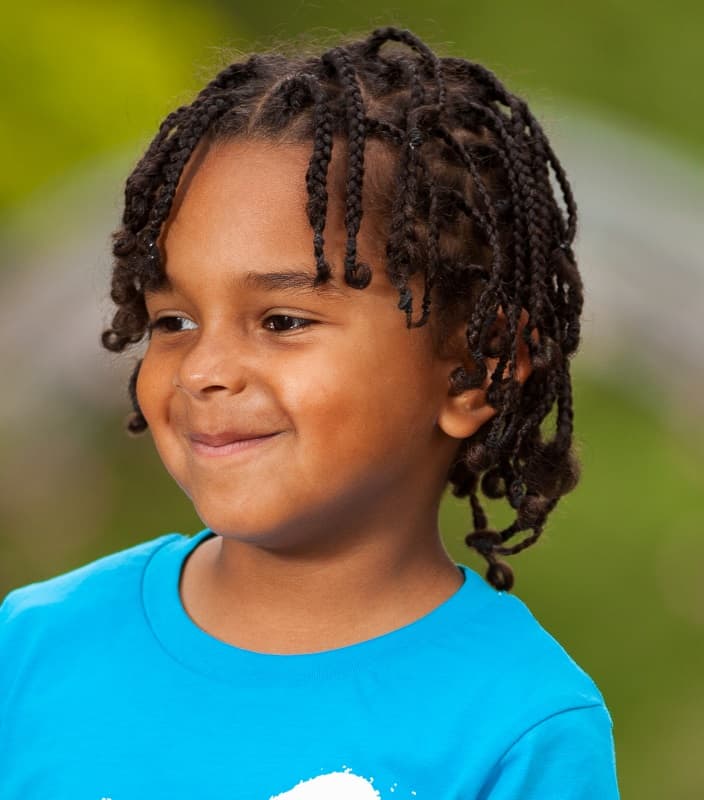 Older black boys look adorable with short braids. It's a good style for boys with lengthy hair and he'll love being able to choose hair ties in his favorite color.
Therefore, you can well understand that most black kids haircuts are all about combining convenience with cool. The idea is to give a stylish punch to the hair but in a way that it is manageable. After all, comfort is the buzzword while styling for children. Ultimately, that is what will decide what's sustainable styling for them.