Most eager mommies are continuously looking for the best baby boy haircuts for their little prince. In fact, styling their hair can be pretty challenging. From long to short, neat to messy, simple to creative, the range of choices is fairly extensive. But I am sure what most moms need are trendy haircuts that are easy to maintain.
We decided to make the task a lot easier for you by curating a list of some of most trendy baby boy haircuts. These are natural, textured styles and give you plenty of options to choose from.
Tips to Style Baby Boy Hair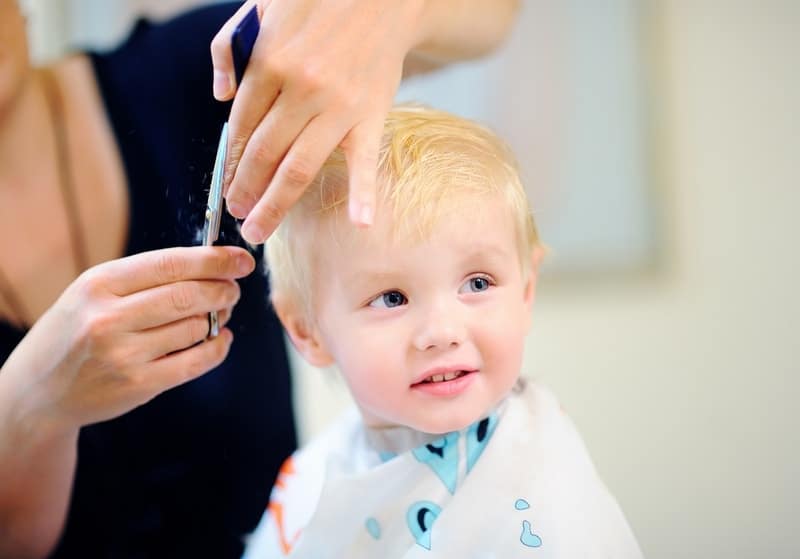 However, one of the biggest hurdles in styling baby boys hair is the baby boy in question. Kids are fidgety and tend to keep moving. So, in this situation, the haircut has to be something that can be easily done without much ado.
The main objective should be trimming additional length.
The edges have to be trimmed off neatly for best results.
Whether it is a fade or an undercut, make sure it is never too close to the scalp.
For best results, it is always better to seek professional help.
The idea is to get done with the baby boys haircut fast, and at the same time, make sure it is a fashionable and extremely trendy option. Last but not the least; it needs to be a low maintenance option as well.
5 of The Cutest Long Hairstyles for Toddler Boys
Adorable Baby Boy Hairstyles
Here we have compiled a list of 5 lovely haircut ideas for baby boys. Have a look and try them on your little prince!
This is a stylish but fairly low maintenance haircut for baby boys. The undercut brings a similar length to the side and the back. But the hair on top remains in a short layered form brushed on one side.
This is what brings about the angular fringe and lends a cool quotient to the overall hairstyle. Whether your child is a toddler or slightly bigger, the angular fringe lends an adorably charming element to the overall style.
This is undeniably one of the cutest baby boy haircuts. It stays in place for a long time, and there are much lesser chances of messing it up completely. It is easy to maintain and care for, and you can wash the hair daily without any problem what so ever.
In terms of maintenance too, this cut does not require too much attention, and you can easily leave it unattended for hours together.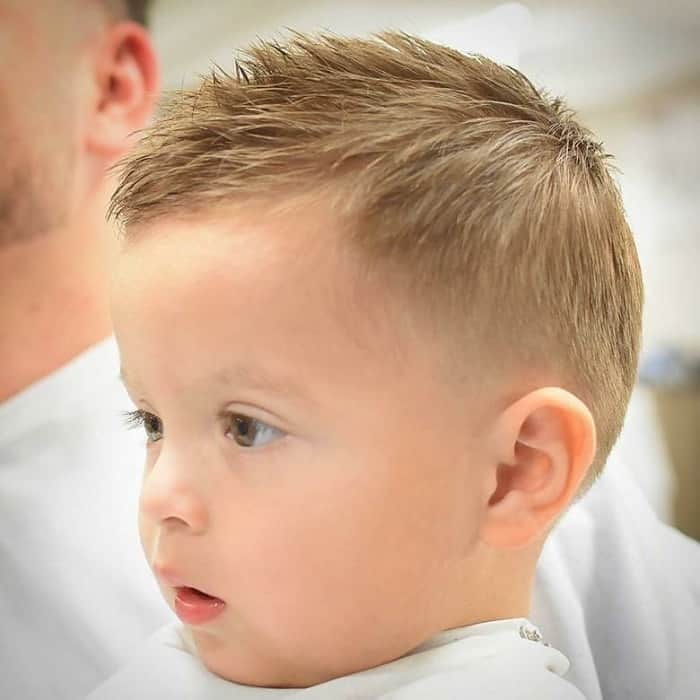 This is a no hassle haircut in absolute terms. Never out of fashion or trend, this is a baby boy hairstyle that will stand you in good stead in every possible occasion. It is another easy to maintain haircut as well and inevitably looks good on baby boys.
Neat, well-trimmed and shapely, it is ideal for the summers and hot weather. The overall length of the hair is extremely short in this case. So with this cut, you can bid adieu to problems of washing the hair every day.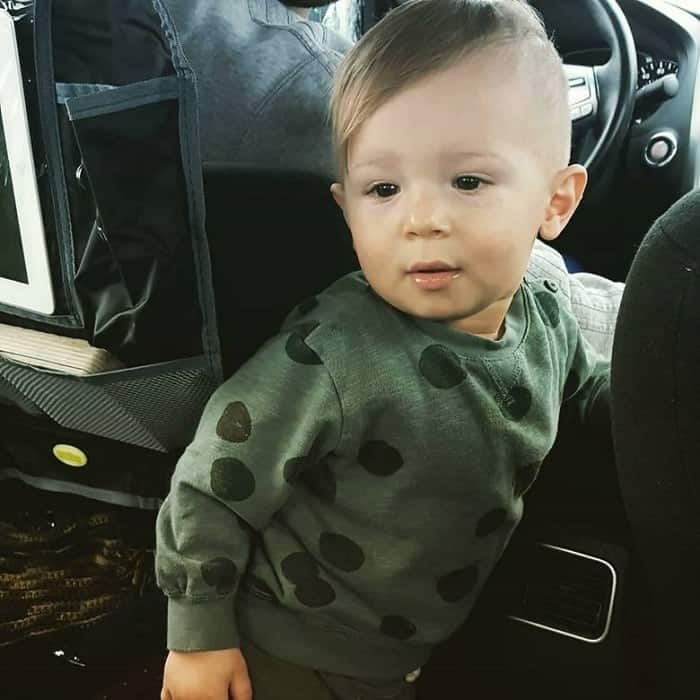 The Skater cut is another trendy baby boy haircut. In this, the front hair falls on the forehead giving the cut a fashionable twist. It lends an absolutely cute and affable charm to the face and can be carried off with élan in just about type of facial shape.
But the way the hair falls on the forehead needs to be maintained so slightly bigger boys can carry off the style a lot better.
5. Short and Curly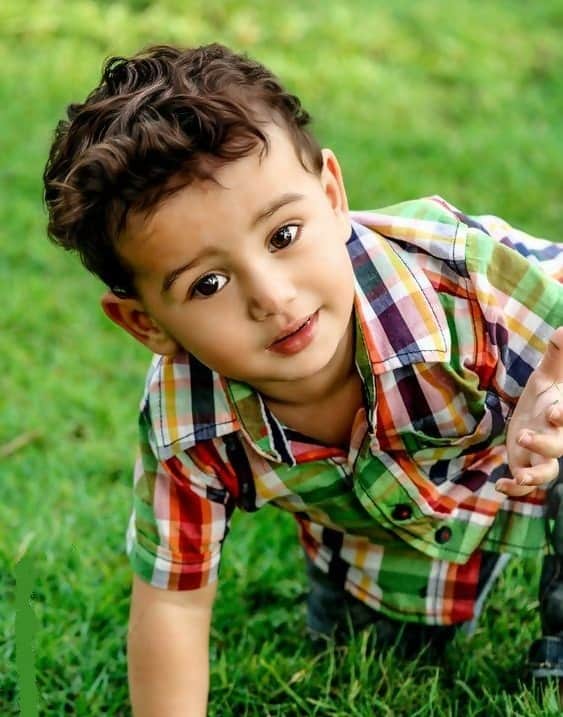 The hair is naturally curly in this case, and it is an ideal haircut for baby boys who have naturally curly hair. The short length highlights the curls amply and at the same times makes the curly hair significantly more manageable.
By not allowing these curls to reach the nape of the neck, you keep trouble out of the way. The neat trimmings also enhance the overall charm and attention towards the edges and curls.
The best baby boy haircuts are the ones that your little prince can carry off well. But at the same time, always go for cuts that are easy to maintain and does not inconvenience him in any way. Style and trend are important considerations, but practicality too plays a part.