Toddler boy with short haircuts looks nothing less than cute! Finding a cute short hairstyle for toddler boy shouldn't be that hard. However, if you still have trouble finding the right one for your little one, this article will help you.
Short Haircuts for Toddler Boys
Even though toddler boys look great with any hairstyle, you shouldn't overdo it. Try not to go with some trendy haircuts and some extreme cuts that will make them look attractive but only for a short time. Go with something practical and nice. You can always work with cut sides, tapered tops, and textured short crop tops. Let's check out some of the toddler boy's short haircut ideas we have gathered for you.
Tapered and crew cut makes a fantastic combination that toddlers adore. It suits them so well that they appear like grown-ups! This toddler boy hairstyle is suitable for both short and long hair lengths. No matter what face shape, your little one has, the tapered cut will suit him perfectly.
Curly hair like this is typical for the people of color. If your toddler boy has short hair with curls, don't hesitate to cut his hair like this. It will look messy, great to maintain with a mild shampoo, and it will look great for everyday wear.
Amazing Curly Haircuts for Mixed Toddlers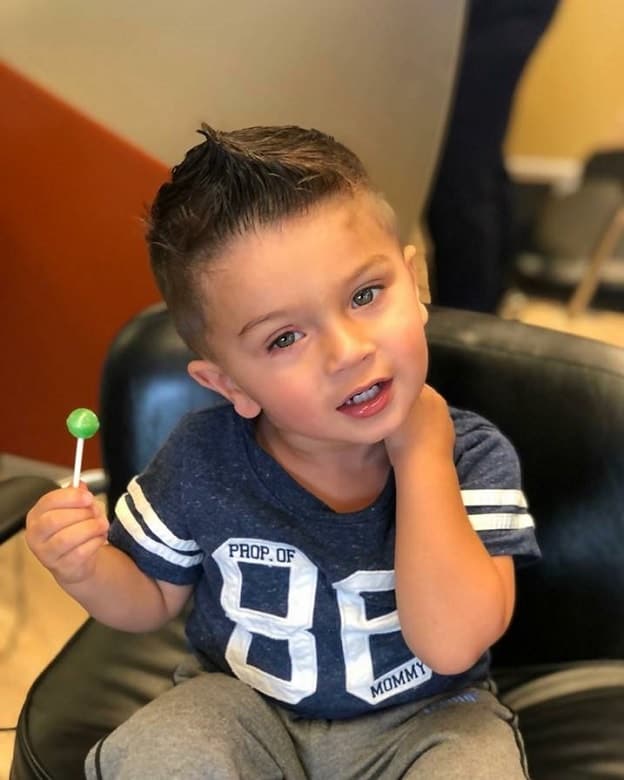 Toddler boy short haircuts like this one are often seen and very practical. A few mohawk vibes will make your little one look amazing. No matter if his hair is short or long, this hairstyle is easy to make. All moms can do it.
Short layered hair with long bangs will make your toddler boy look even cuter. It is messy, it is nice, and most of all, all moms can manage to tame those fringes. All little girls will be looking at your toddler boy, count on that.
Make sure to cut the sides of your baby boy's short hair regularly. In that way, it will always look polished and stylish like this. You can leave more hair on the top, so it looks like a taper.
Suitable Haircut Ideas for 1-Year-Old Boys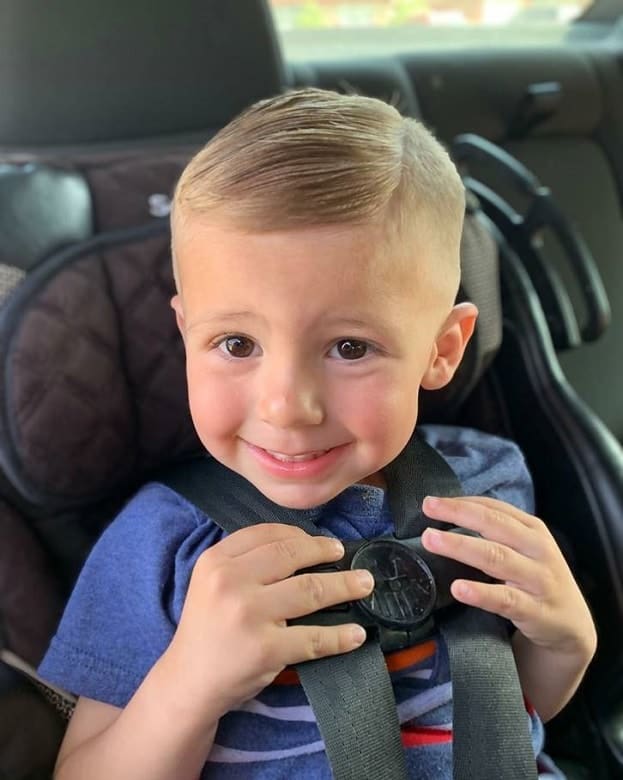 No toddler looks more beautiful and cute than with the slicked back hair over one side. Almost like little gentlemen! You can do this hairstyle to your toddler boy with short hair when special events come by.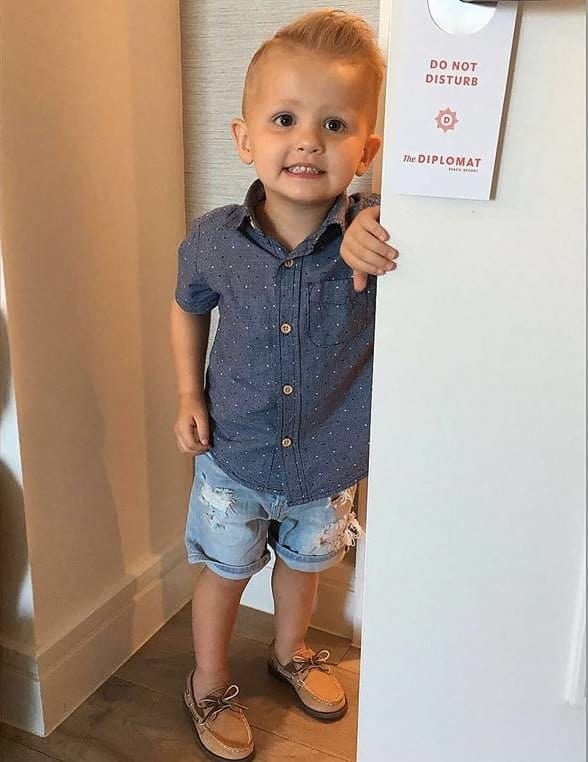 All little boys like to wear their hair like this – spiky and rebellious. I don't know if there is any toddler boy that hasn't tried this short hairstyle. It is perfect for short and medium hair lengths.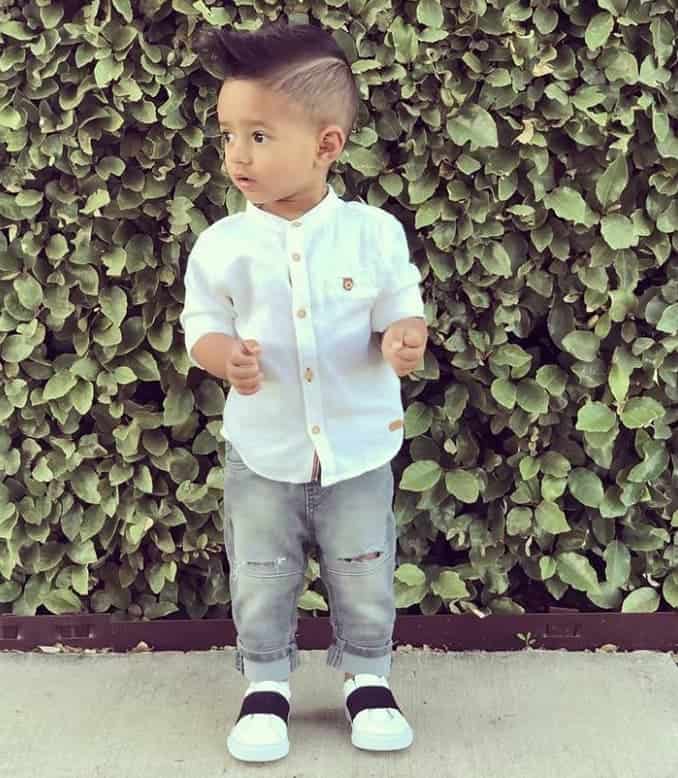 Mohawk hairstyle is one of the most popular ones among both little and big boys. It appears a bit rebellious and very trendy. However, it's popular for many years now, so you don't have to worry if the trend will pass quickly.
9. Side Fringes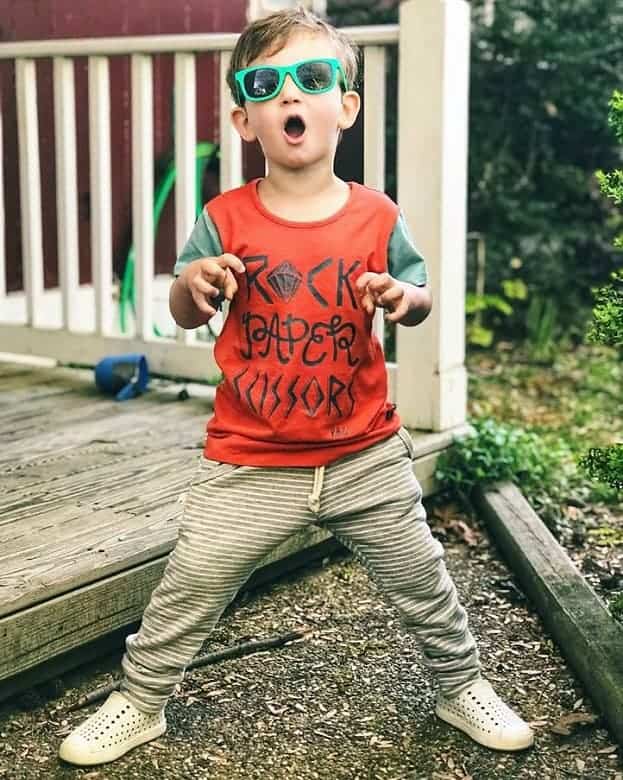 Crew cut, layers, and side fringes – every toddler boy will adore this haircut. Short baby boy haircuts like this one are trendy, and that is not a surprise. Side fringes need to be trimmed regularly, so they don't bother your little one.
Instead of parting your toddler's hair in the middle, make sure it is at one side. In that way, you can style it better. Even if your little boy has short hair, let it grow a bit on the top so that you can comb it over one side.
Cool Long Haircuts for Toddler Boys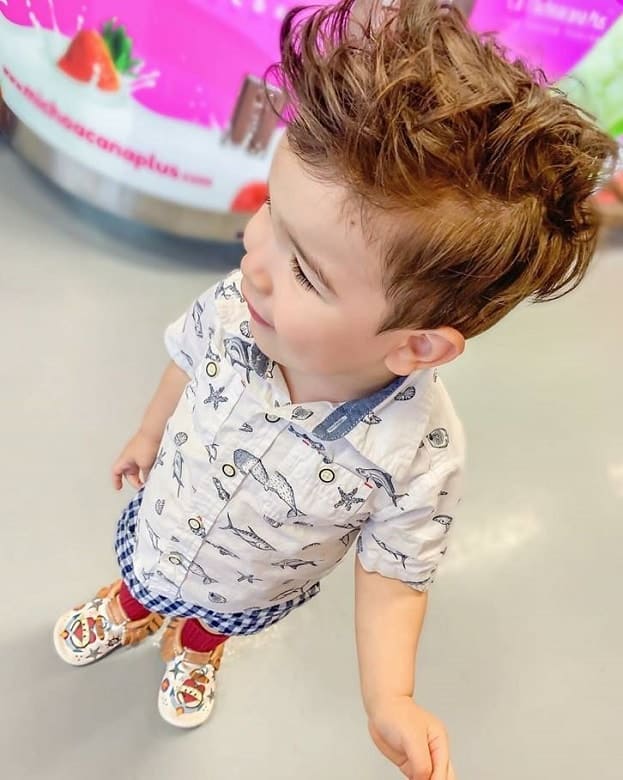 If your kid wants to wear short hair, then let him wear it like it. Toddler boy short haircuts like this can be useful for mothers as well – not too much styling needed! You will love the simplicity of it.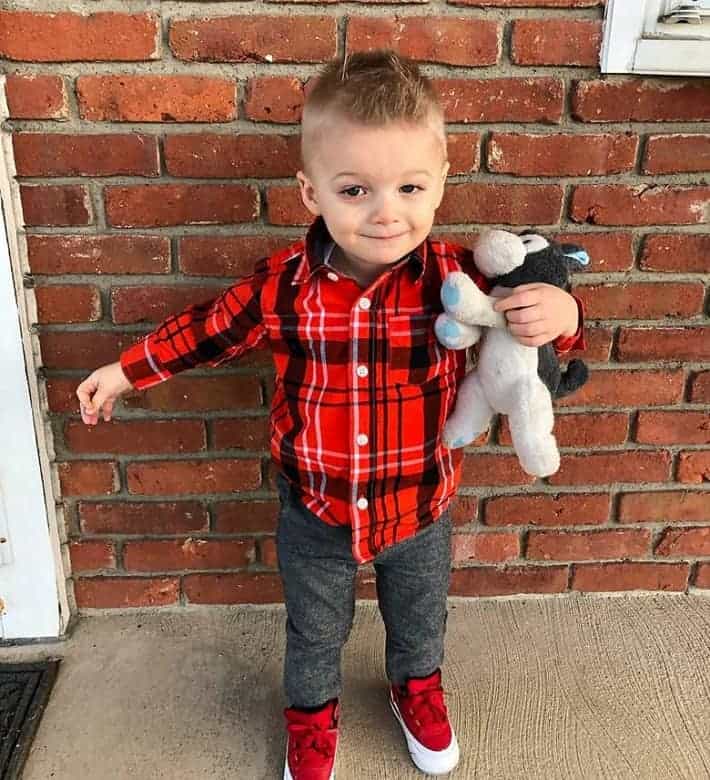 After all, you can always opt for haircuts that are simple and classy. One of these hairstyles for toddler boys with short hair is definitely this one. Easy and chic to maintain for both mom and son.
Toddler boy's short haircuts are not so hard to find. However, with many choices, it can come hard to choose the right one. Hopefully, this guide helped you pick the right and appropriate haircut for your little one.