2021 is seeing some hot new looks for men and their hair. Some of these looks are from days gone by while others are fairly new. Here are 30 of the hottest men's hairstyles for 2023.
1. Bed-Head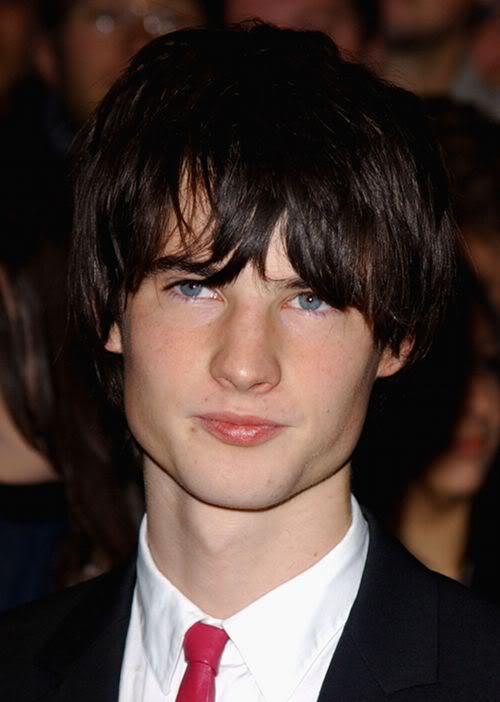 The Messy bed-head look is designed to look like someone has just gotten up out of bed. It has a messy kind of disheveled appearance. However, this look is a little more than simply doing nothing. A hair paste that dissolves in water works well for this hairstyle.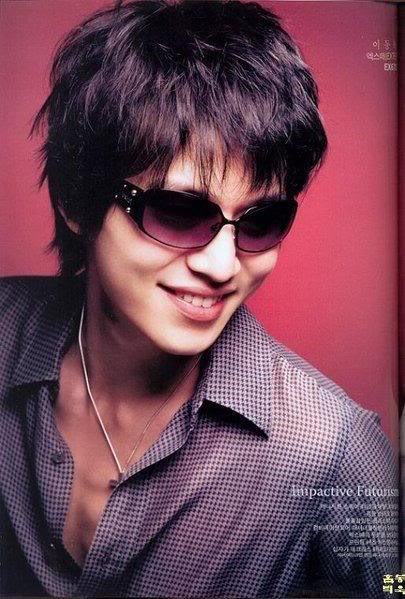 The short bed-head works for most any man. This is easily maintained when kept short and trimmed on the sides. A man who wants a conservative bed head and has curly hair will be in luck this year. A good grooming cream is recommended for this style.
Younger men may want a more radical bed-head hairstyle. This is done with longer hair and hair gel. However, it should be a light gel that does not show up. After all, the idea is "unkempt".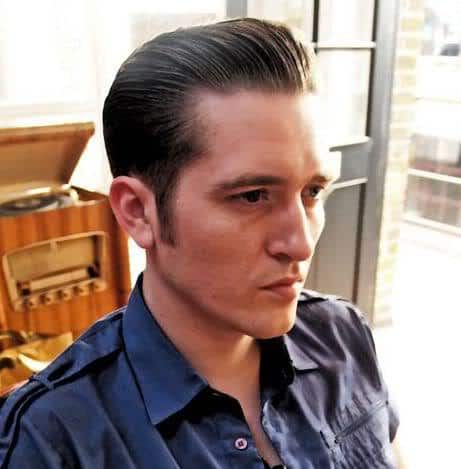 Retro is one of the hottest mens hairstyles for 2023, and this includes the pompadour and quiff. The top of the hair has a puffed up look to it, reminiscent of 1950s rock and roll legends. This hairstyle works best for the man who is set apart from the "slick" look. It also shows that a man has confidence in himself and is "classic" in mindset, as well as appearance.
The quiff and pompadour are very similar in style. In fact, some people interchange the terms. However, it is generally accepted that the pompadour is more puffed up than the quiff. The quiff can be considered a toned down version of the pompadour.
This short puffed up look works well for men with hair about 3 to 5 inches or 7.5 to 13 centimeters long. Hair grooming pomade is applied, but do not lay it on thick. The hair is first combed back and then to the side. Shorter hairstyles can be controlled with hair pomade.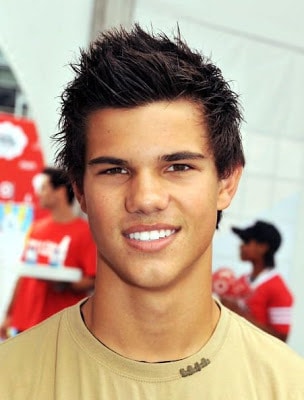 The short spike hairstyle is good for looking kind of dangerous and wild. Many women appreciate this look and are attracted to it. Spiky hair can be in a variety of styles.
For instance, you may wish to have a porcupine spike. This is pretty much spiked all over. Spiky hairstyles can be short or long, but short is in this year, and hairspray and styling gel are essential tools.
You also will find some styles that utilize short sides and concentrate on spiking the top, and this leads to the Mohawk.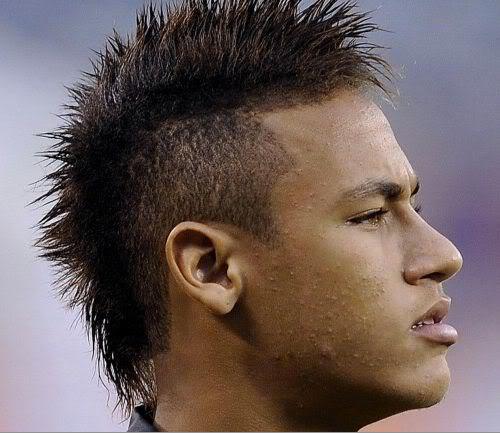 The Mohawk is still popular these days. Keep the sides short and the top longer. This kind of hairstyle is not hard to achieve. However, you may need to let your hair grow out first.
Most Mohawk hairstyles this year are not as extreme as in the past. This cut can be radical or more conservative such as the faux-hawk.
The faux-hawk can be achieved without cutting the sides short, and is a matter of styling. In fact, it can be created from normal looking hair.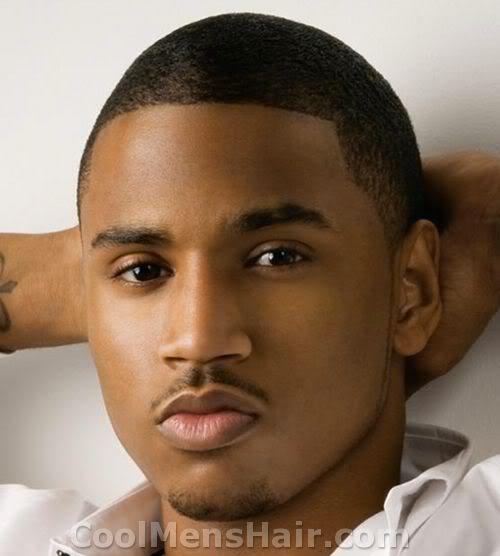 The buzz cut simply refuses to go out of style. It gets its name from the electric clippers that "buzz" all over the head. The hair is short all over, and it is easy to cut and very easy to maintain.
In fact, there is virtually no maintenance. This kind of look is great for summer, and you will not have to buy a lot of hair products. In addition, a bottle of shampoo will last a long time.
If you want to concentrate on other things this summer, the buzz cut will give you some extra time.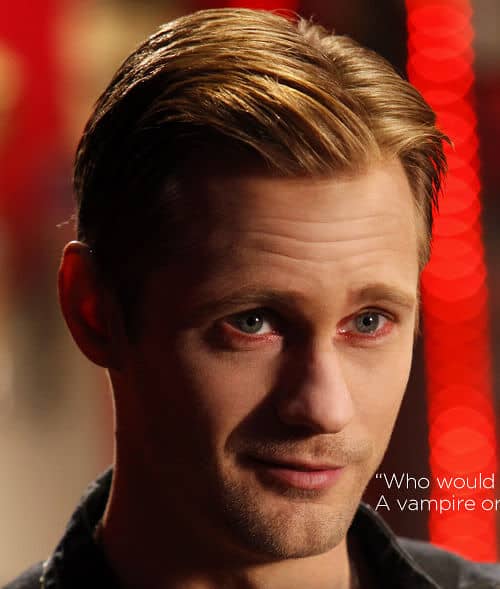 The side part hairstyle could be considered "retro" but since it has never left, it may just be another one of the most popular male hairstyles in 2023.
If you wish to blend in with corporate America (or whatever country you are from) this is the look. It is trimmed well on the sides and back, and combed to one side of the head, but the top is combed back. There are many variations but all of them display a neat and well-groomed appearance.
7. Crop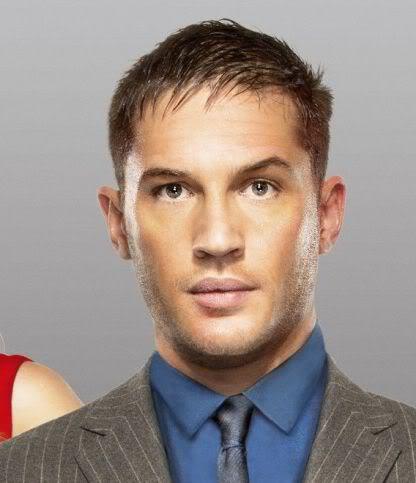 A cropped hairstyle is something that is "cropped" short. However, it is not actually a buzz cut, as it can be longer. The hair usually does not have a discernible part and the front is often in the form of short bangs.
This kind of look takes a little more maintaining than the buzz cut, but it can give a fresh, clean, look. At the same time, it also says that you are little out of the ordinary.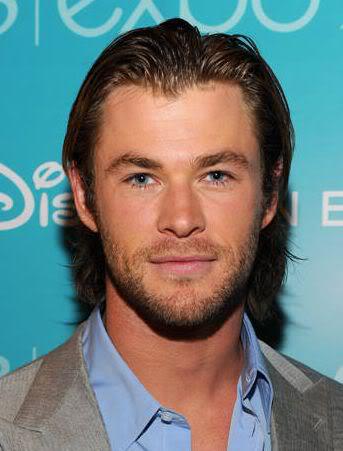 The combed back look combines a retro look, and can be a side parted style.
However, many combed back looks are without a part. The hair is trimmed well on the sides and combed straight back. It is usually held in place with hair cream, and some men may find that hairspray works well. You can also grow it longer until it gets to shoulder length.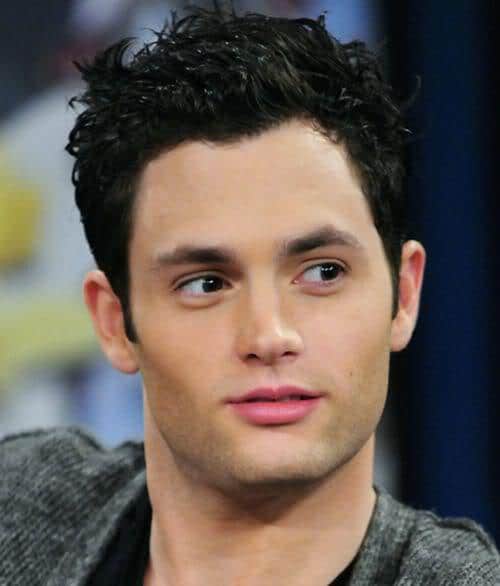 Short wavy hair works best for men with natural waves. You can incorporate this look into a spike or a bed head. In addition, it can be styled in many different ways.
10. Natural Curl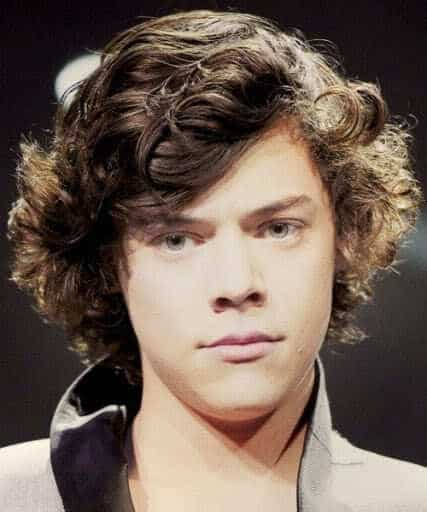 Long naturally curly hair is popular in 2023. It is a bit more curly than naturally wavy and many males are wearing this kind of hairstyle long. It looks good long because it stays close to the head and still looks neat in appearance. If you hair in very curly, this kind of look will be easy to maintain.
Popular Conventional Hairstyles for Men
A conventional hairstyle for men refers to a short, neat, professional-looking and well-groomed haircut and styling, particularly suitable for your workplace.
However, this does not mean these hairstyles are boring or lacking creativity. There many different types of conventional hairstyles depending on whether your hair is straight, curly, short or long.
A novel twist can be added to a simple haircut by which you can maintain a serious look as well as appear stylish. They are easy to create and maintain, and many celebrities sport the look with style.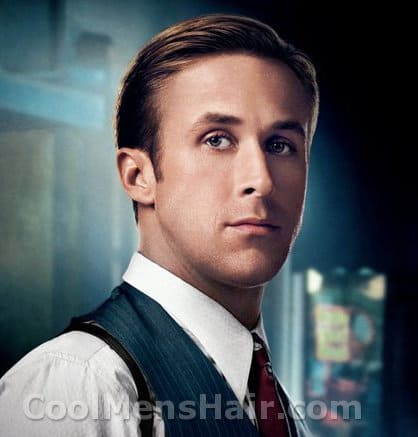 This is also known as the Ryan Gosling hairstyle because he popularized it in most of his movies. Here the back and sides are cut short and swept back. The top is also smoothed back, but usually, there is a faint parting. This will give you a slick and smooth appearance and is great for men with oval, square or oblong shaped faces.
12. Jon Hamm Hairstyle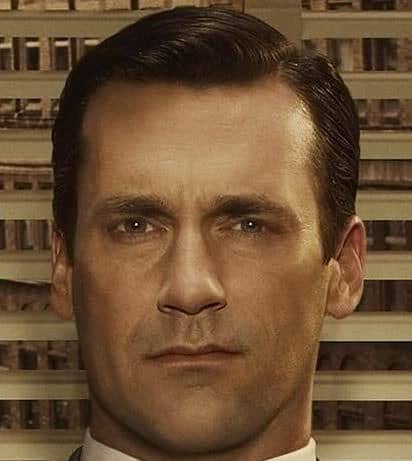 This style was popularized by actor Jon Hamm in the TV show 'Mad Men'. It is a classic hairstyle, where the back and sides are cropped short and the top is left a little longer, to be swept back using a good quality hair product. It is also great for men who have a square jaw or if it is oval and oblong.
13. Short Wavy Hairstyle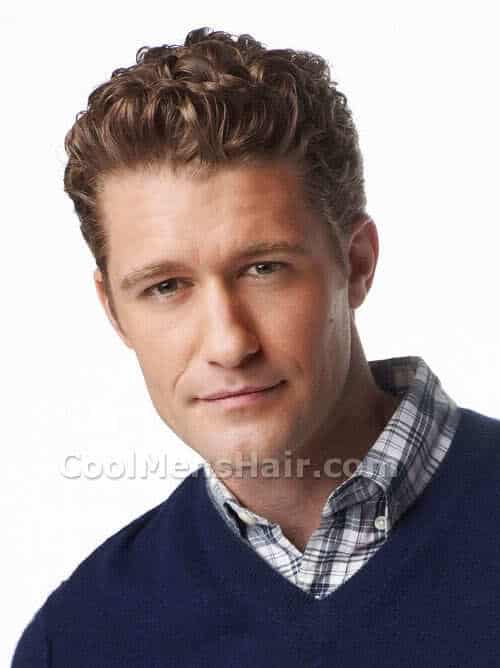 This style is sported by actor Matthew Morrison where the back and sides are clipper cut short which gives a neat and clean look. The top hair is left longer so that the waves can maintain their natural movement backwards. It is great for people with wavy or curly hair and those who have round, heart or triangular shaped faces.
14. Zac Efron Hairstyle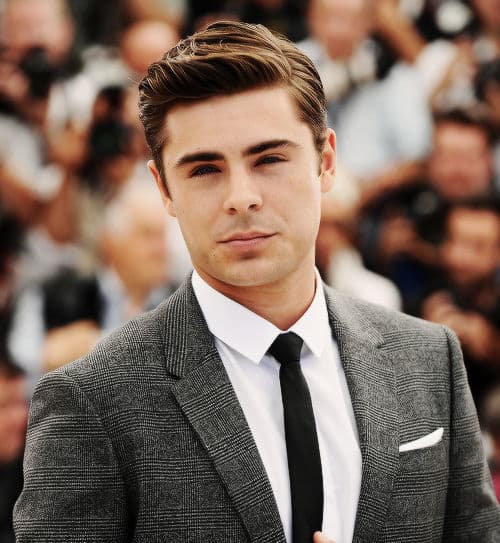 This is a great look appropriate for formal occasions and also makes you look very sophisticated at casual gatherings.
Here the hair is cropped short at the back and sides and then slicked backwards over the ears. It is then gradually blended with the hair on top, which is left longer.
A little product is applied to the top hair to give it volume and height, which is then swept backwards with a side parting. Men with round, oval and heart-shaped faces can go for it.
16. Ivy League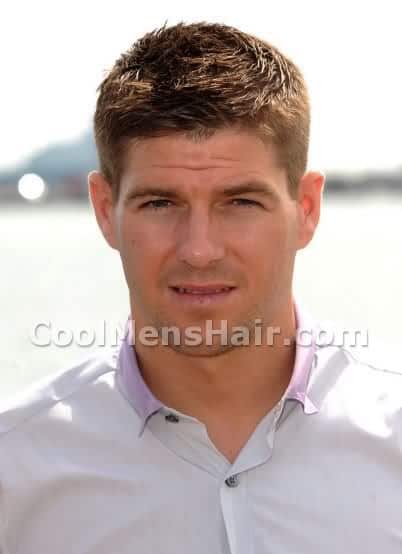 It is a type of crew cut with a longer style, very popular in American universities like Harvard and Princeton, where it was strictly required that all students must have a short hairstyle. Here the sides and back are cut very short and close to the head but the hair on top is kept long enough to style with a side parting.
17. Jensen Ackles Hairstyle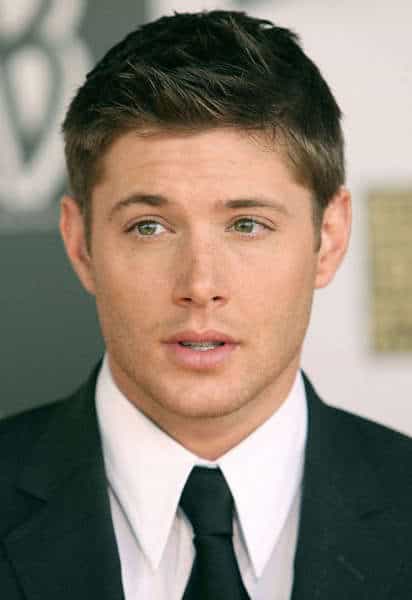 The 'Supernatural' actor is known for his thick, short and very stylish looking hair, with just a little product to have short gentle spikes on top. The hair is cut short at the back and sides and the top is left longer. Instead of a distinctive parting, one can softly run their fingers on the top part with some hair gel and get a professional yet youthful appearance.
Men's Hairstyles Inspired By Animals
17. Cockatoo Hairstyle
One animal that one would not really expect to inspire a man's hairstyle is the cockatoo. However, David Beckham, the famous soccer star, once wore his hair in a style that strongly resembled the crest on the head of the cockatoo.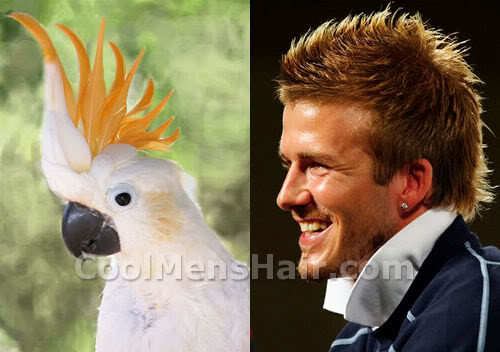 Cockatoo hairstyle.
The style was, in fact, a type of faux-hawk. He had the hair on the sides of his head cut fairly short, but left a stripe of hair up the center quite a bit longer. This longer hair was styled so that it stood up and swooped to the back, just like the crest of a cockatoo.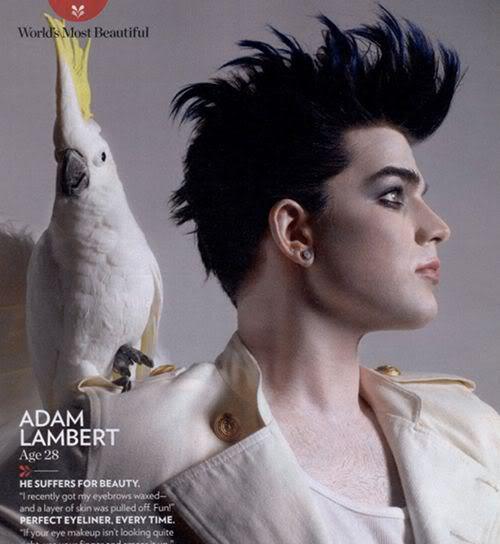 Another popular hairstyle worn by many men, including Tony Curtis, was the ducktail, also called a duck's ass in some parts of the world.
The hair on the sides of the head was combed back to meet in the center of the back of the head. This created a seam that ran from the crown of the head to the nape of the neck. A large amount of pomade or hair cream was used to hold the hair in place, giving rise to the nickname, "greasers", for those who wore it.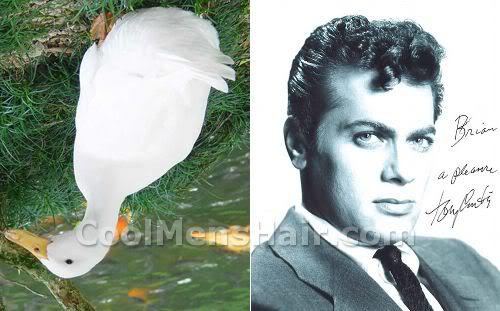 Ducktail hairstyle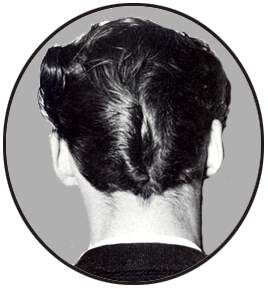 Ducktail hair
19. Porcupine Hair
With this style, the hair is fashioned into random spikes that stand up all over the head. Hair gel, strong hairspray, or wax may be used to provide the hold.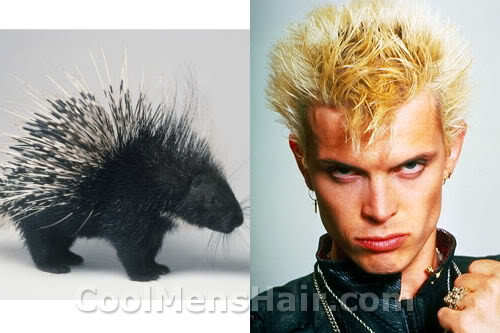 Porcupine hairstyle
There are variations on this style. Some people only place spikes on part of the head. Others arrange all of the hair into spikes. A few even form clumps of spikes that have common bases. There are no real limits on this particular method of styling the hair.
In all cases, the style is based on the way a porcupine's hair and quills stand out from the animals' bodies.
20. Lion Hair
A final hairstyle that is inspired by an animal is known as lion hair. This style was made famous by Bill Kaulitz. This style strongly resembles the mane of a male lion. All of the hair is cut to a uniform length. It is allowed to hang down to the shoulders. The top and sides have gel applied to hold the hair in place, standing out from the head. This is not a spiky hairstyle, however, because the hair stands up uniformly, rather than being pulled into individual spikes.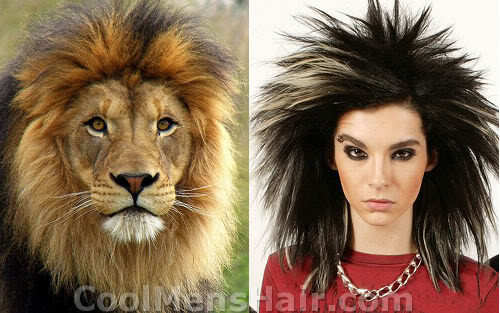 Lion hair.
Iconic Men's Hairstyles Of All Time
Here, we shall be taking a look at the 10 iconic men's hairstyles of all time.
21. Bob Dylan Hairstyle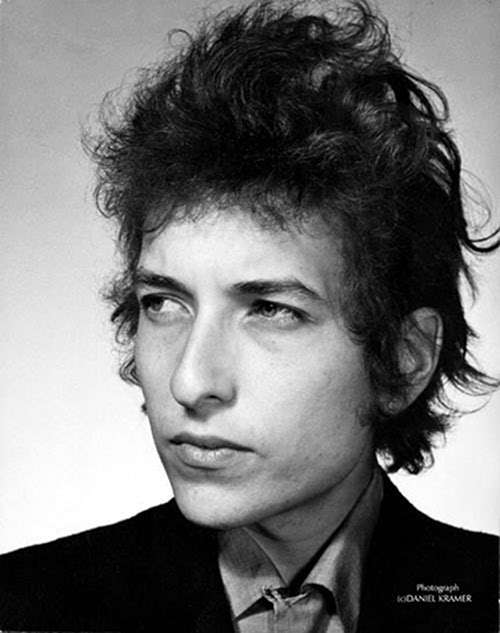 Dylan is an American singer who became famous for some of his anti-war anthems and songs chronicling the state of the world in the mid 1960s. He has been called one of the greatest folk singers of all time.
Dylan's hair has a natural curl to it that makes it incredibly easy to style and practically no product or maintenance is required. He simply allows his curls to fall where they will on his head. This untamed look has become quite popular among men with curly hair.
22. Kurt Cobain Hairstyle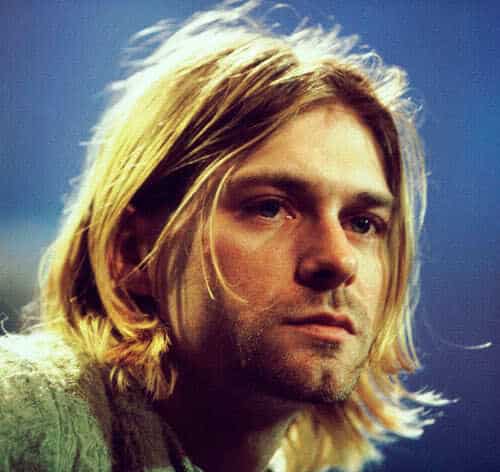 Kurt was the lead singer for the grunge band, Nirvana, when he first rose to fame. Cobain wore his hair long and straight with it parted in the center, a style that has come to be called a bum cut because of its resemblance to another part of the anatomy. This is a simple style that does not require a great deal of maintenance.
23. Jimi Hendrix Hairstyle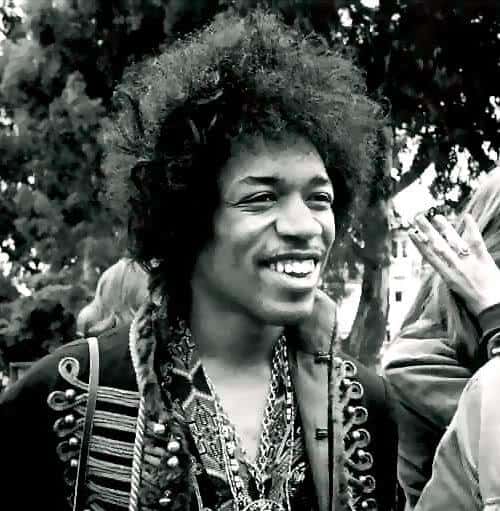 Hendrix has been called by many the greatest electric guitar player of all time. Jimi was one of the pioneers of the new hairstyle known as the Afro. This style saw a great deal of popularity during the late 1960s and all of the 1970s. It worked best for those with naturally curly hair, though a perm could produce the curl needed. The hair was simply teased so that it stood out from the head with a great deal of volume.
24. Michael Jackson Hairstyle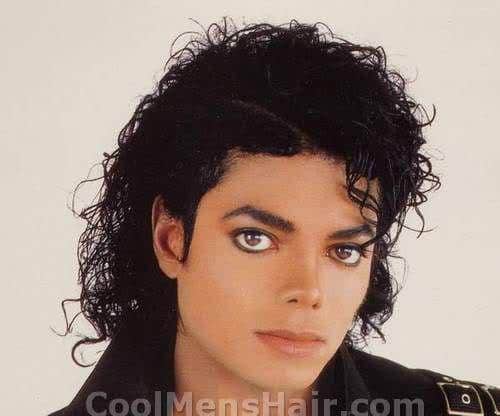 This is another hairstyle that works well for those with naturally curly hair. Here, gel is applied to give the hair a wet appearance. Jackson made his unique by pulling one lock out and letting it dangle in front of his forehead.
25. Justin Bieber Hairstyle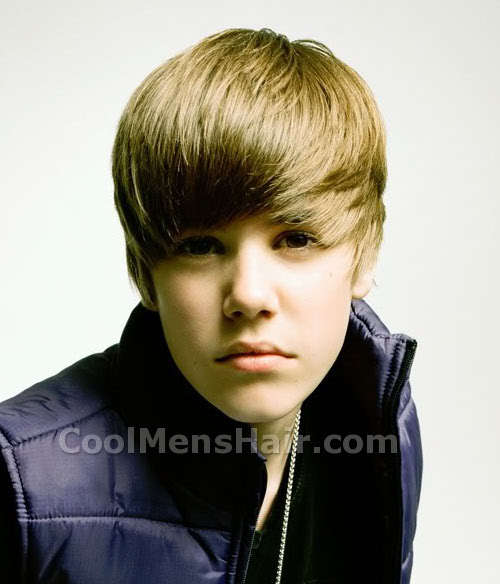 Bieber is a 17 year old Canadian Pop singer who rose to fame after releasing a video of one of his songs on YouTube. He wears his hair at a medium length, just covering his ears. His fringe is cut so that it follows the contours of his eyebrows and stops just above his eyes. The hair is lightly parted on the left and combed slightly toward the right.
26. Julius Caesar Hair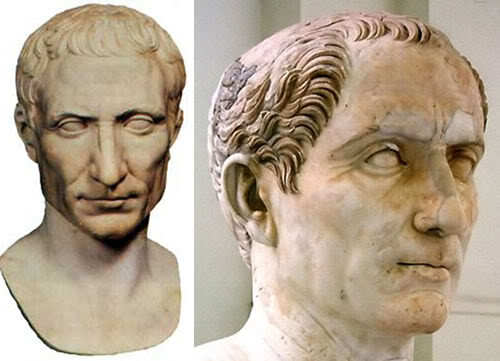 Caesar was a member of the triumvirate that ruled Rome until his murder on the Senate floor, made famous by the Shakespeare play with his name. Caesar's hair was cut very short with a fringe that barely came down onto his forehead. This is considered one of the classic male hairstyles of all time.
27. James Dean Hairstyle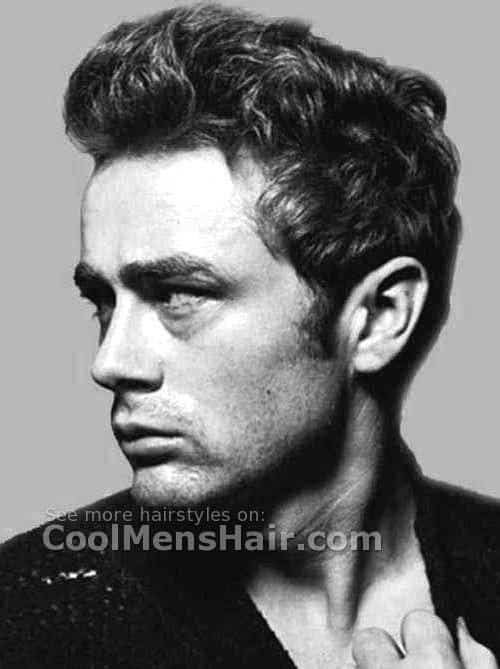 Dean was an American actor who established his character in the movie Rebel Without a Cause. The hairstyle he most favored was a pompadour. Here, the hair was combed forward, then flipped up and back to give it height in front. The back and sides were short. Hair cream was used to hold the hair in place, though not as much as used in producing other hairstyles of the era.
28. Bob Marley Dreadlock Hairstyle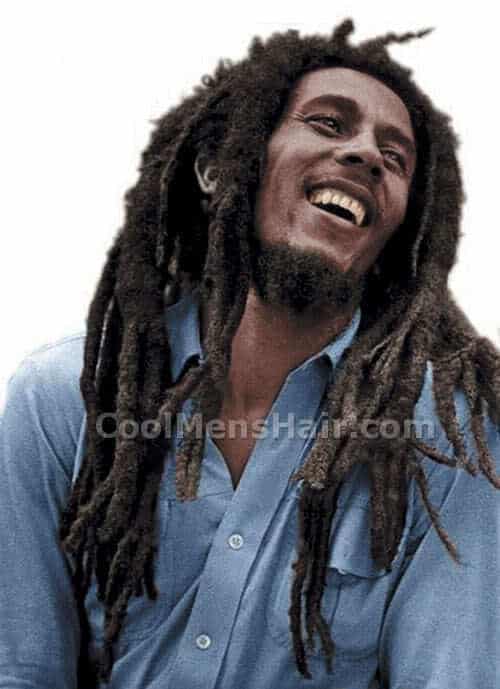 Marley was a Jamaican musician who introduced Reggae as a music style in the US. He was also a practicing Rastafarian, meaning that he was a heavy user of cannabis. Marley wore his hair in dreadlocks, one of the signs of Rastafarianism. Dreads are created by combing the hair backward until it tangles and allowing the tangles to grow and bind together randomly. Many think that washing the hair prevents such tangles, but this is not true.
29. Elvis Presley Hairstyle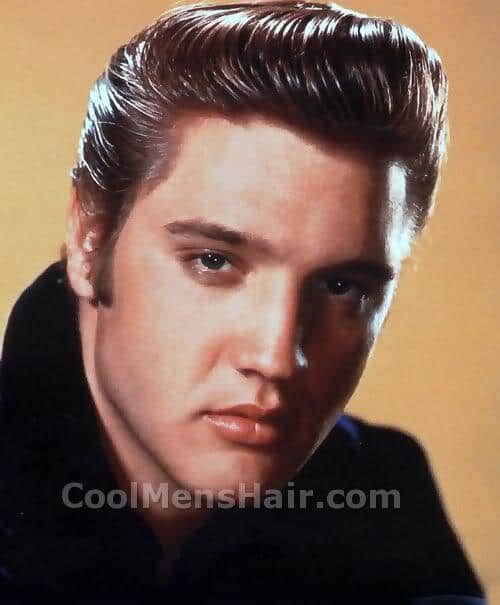 Presley came to be known as the King of Rock n Roll over the course of his career. Presley was another who wore his hair in a Pompadour. The largest difference between this and James Deans style was the fact that Presley wore mutton chop sideburns. These sideburns came to be the major identifying factor when trying to replicate his hairstyle.
30. Beatles Mop Top Hair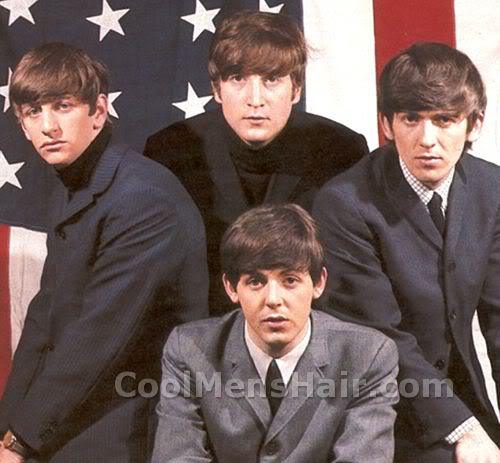 The single most iconic hairstyle of all time is the Beatles' mop top hair. This was a style that had the hair cut to a uniform length with a fringe that covered the eyes. It was named because of its similarity to the head of a string mop.
Men's Hairstyle Vs. The Personality
In Psychology, there are several behaviors that can send & receive nonverbal communication (NVC), communication without words.
Those behaviors include body language, facial expression, eye contact, handshake and object & appearance. The hairstyle is a part of the object & appearance that can reveal men's personality.
Bald Hairstyle
Is bald sexy? Yes, off course. Not everyman dares to get the bald hairstyle. If he has an irregular shaped head or scar on his scalp, he won't reveal it. Go bald is also one of the best ways to hide hair loss, receding hairline, or bald spot.
Hiding going bald is a common way. But, if a bald man always hides it everywhere he goes (by using a hat or wig), then he is not proud of himself. He feels insecure and doesn't want people to know his weakness. He will no more attractive than before. Actually, going bald is a normal process for men.
Male celebrities who are really proud to be bald including Michael Jordan, Bruce Willis, Michael Rosenbaum, Seal, etc.
Short Tidy Hairstyle
Short hair on a man can be interpreted as diligent, active, dependability, & hard work. Jobs that require active & practical may also require a man to always get short hair. The jobs including sports, military, police, etc.
Change Hairstyle Often
He is an adventurous man who requires courage & has a lot of creativity. He can adapt to new surroundings easily.
Mohawk & Punk
Commonly worn by youngsters. A man who gets this hair can be interpreted as against the rule & rebellious. He likes to be remembered, to be free, anti-authoritarianism, & has a sense of humor.
High Maintenance Hairdos
High maintenance means styling, dying, ever-changing, & creating artistic hair. High maintenance hairstyle is difficult to be maintained. It requires a lot of money. So, a man with a high maintenance hairdo usually has a lot of money. He also gives attention to his clothes, shoes, and other appearance. He always follows the latest fashion.