Eric Northman hairstyles have evolved during a four-season period of True Blood. He is one of the principal characters in the Home Box Office (HBO) show, which is based upon a fictional, 11-book series called The Southern Vampire Mysteries.
The books were authored by Charlaine Harris and the character of Eric Northman is played by Alexander Skarsgard. Northman's character is a bar owner and the vampire sheriff of Area 5. He is more than 1K years old. During his human life, he was a Viking warrior.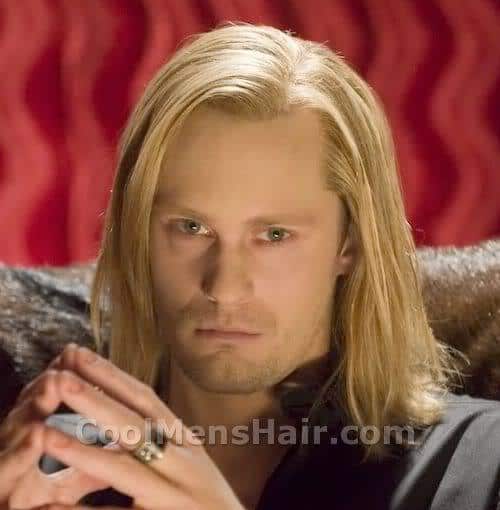 Eric Northman blond hairstyle.
In season one, his hair was shoulder-length and blond. This style most closely conforms to the character which is portrayed in the books. During the second season, his hair was much shorter, but remained blond. It was a layered cut, swept back with no bangs.
According to the story, he had to cut his hair due to stubborn bloodstains which could not be removed. During the third & fourth season, his hair was trimmed shorter, became darker, and was styled into conservative style with side part.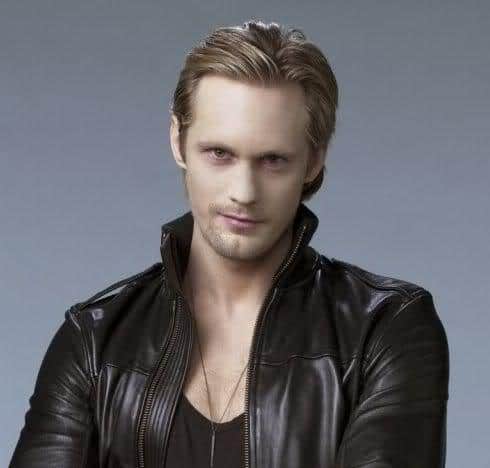 Eric Northman shorter hair.

Eric Northman hairstyle in True Blood season 3.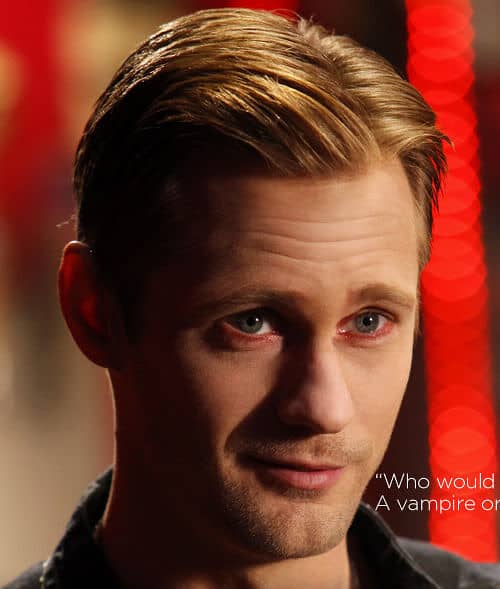 Eric Northman short side parted hairstyle.
Eric Northman hairstyles have gained widespread attention. The longer style he wore in season one most closely resembled the character of the book. However, the modifications which evolved over three seasons received the general approval and admiration of fans.