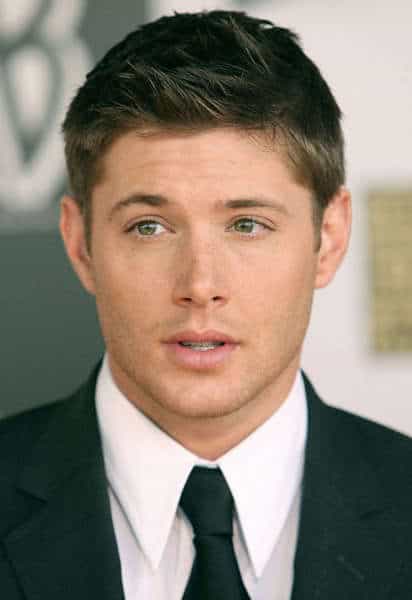 Jensen Ackles short hairstyle
For some 'short and chic' rule, and
Jensen Ackles
surely tops the list preferring to keep his hair simple, short and stylish. This Supernatural's hottie with an unscathed face and tough-guy looks, makes every woman's heart racing as he appears on screen.
What turns the guy more endearing is his strong attitude and swank hairdo. With a huge fan following all over and oodles of accolades for his acting skills, Jensen Ackles is certainly a good competition for many guys on the block.
Jensen Ackles (right) with Supernatural co-star Jared Padalecki (left).
Contrary to his co-actor Jared in
Supernatural
(with a few movies in his kitty), Jensen Ackles seems to show up a little less in the movie circuit preferring to appear more on the small screen. While most of us wonder why the camera loves him, the secret lies in his long association with the lens.
The Texas lad, started off with his modeling assignments at the tender age of 4 and went on to become a physical therapist before he switched to acting. With his likeness for the television right from the start, he chose to appear in guest role for quite a few highly watched soaps.
However, he got noticed as Eric Brady in Days of our Lives and even won the Best Male Newcomer title in 1998 Soap Opera Digest Award. Considering his looks on this show, Jensen Ackles wears a neatly parted short hairdo with bangs falling on his temple.
Jensen Ackles Fohawk Style
Jensen Ackles faux hawk (fohawk) hairstyle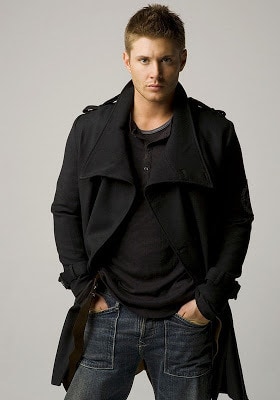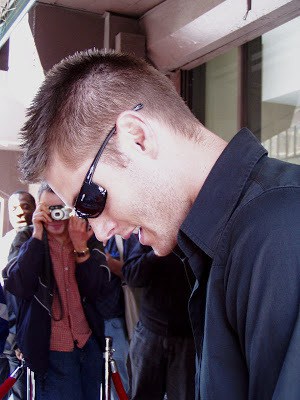 Ackles appeared as a bad guy in
Dark Angel
and was truly lovable (even though his bag guy image) for his stunning looks and an unkempt
short hairstyle
. However, the actor prefers to put on
the Fohawk
look quite often, making his thin mane go up in a forward motion. As Dean in
Supernatural
, Jensen Ackles again keeps it short, though he is frequently seen switching from his
spiky cut
to side shaved look.