For any men looking for a trendy long hair look, male models are the place to reference. You're guaranteed a fashionable haircut that is tried and true.
For men looking for long hairstyles that turn heads but are also low maintenance, you'll be happy to know there are plenty of options. From a simple center or side part to a man bun or ponytail, long looks come in all different styles.
Male Models With Long Hair
For hair inspiration, check out these 21 long hairstyles donned by male models that are a must-try for men in 2023.
1. Brock O'Hurn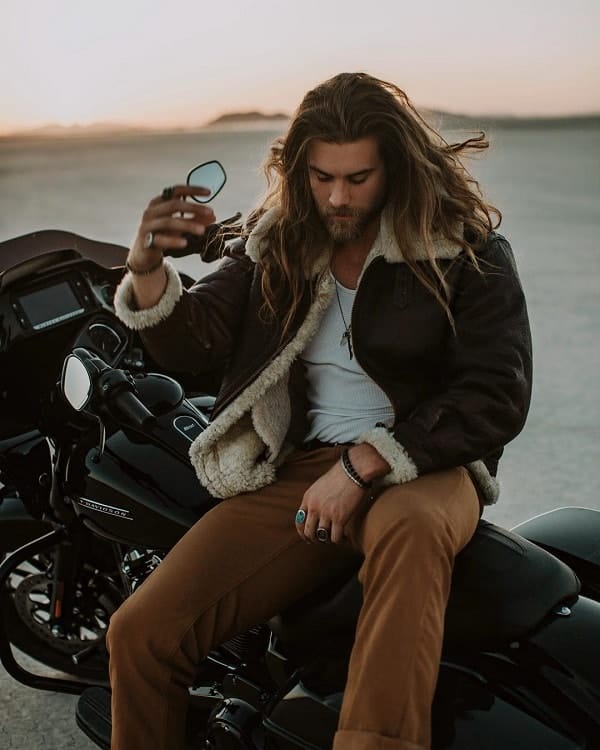 When you have long brunette hair, touch it up with highlights to bring warmth to your face and for built-in style you can simply run your fingers through.
2. Willy Cartier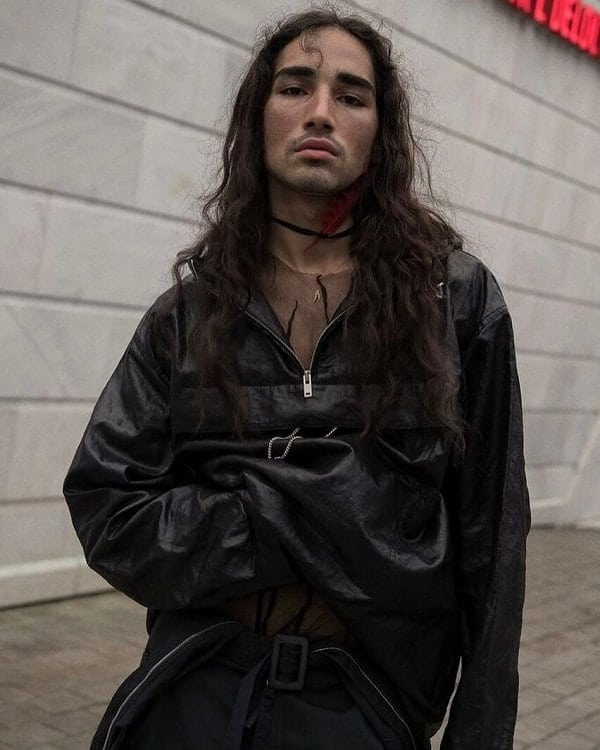 Wavy or curly hair simply calls for a center part for subtle style. Spritz a curl spray through strands to keep frizz at bay.
3. Bram van Adrichem
If your hair meets the jawline, opt for a modern blunt cut and a heavy side part which will create body and texture.
4. Michael Bailey-Gates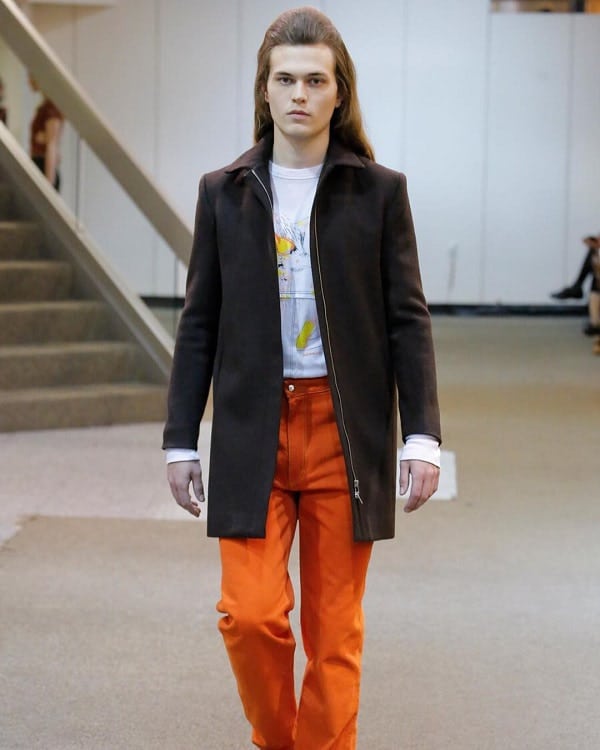 Michael Bailey-Gates rocks an updated version of a mullet by getting rid of the choppiness around the crown and instead smoothing everything out for a more professional look.
5. Wim De Klerk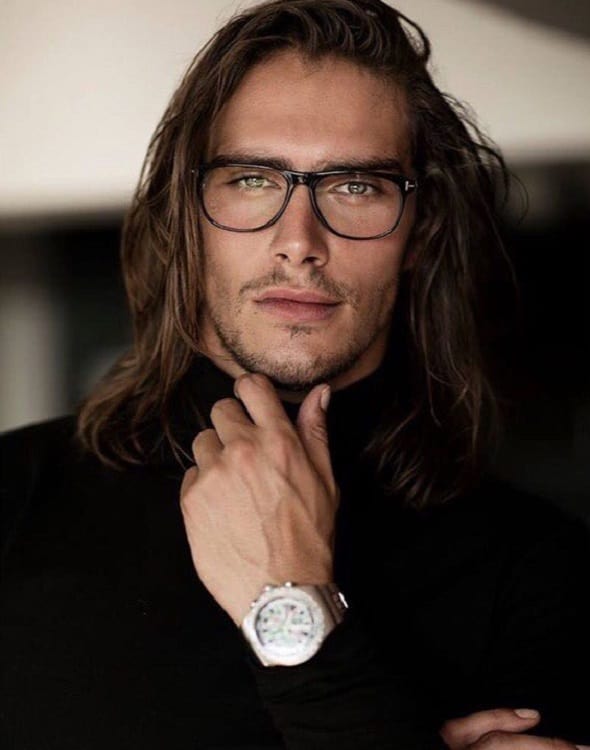 Style your slightly wavy hair with a center or side part which flatters thin or stringy hair. This slightly messy look is hot but still work-appropriate.
6. Sasha Kalem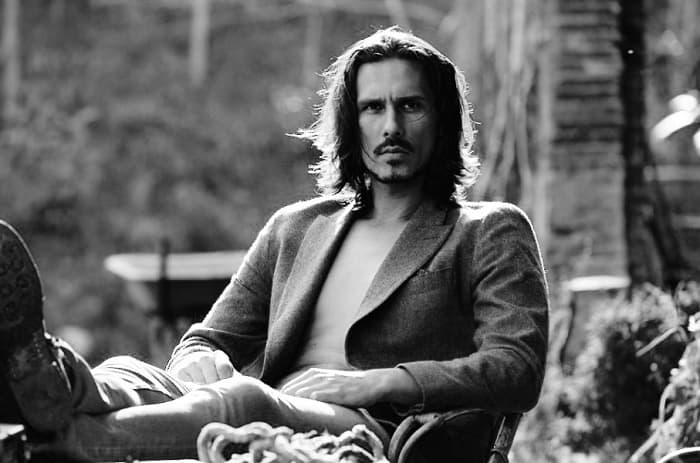 A choppy long layered hairstyle that meets the jawline pairs well with a mustache and goatee. Part hair in the center for a simple stylish look.
7. Ruanui Dalton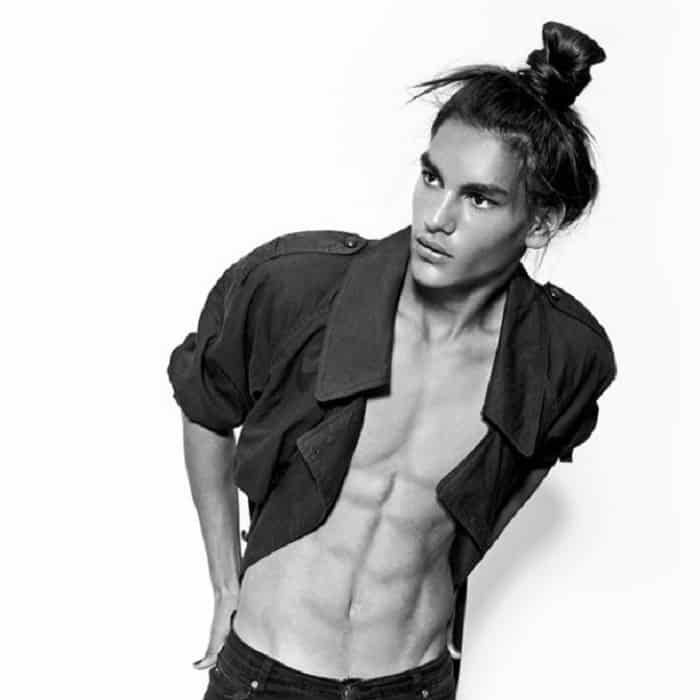 Dalton's man bun should be emulated by men with long hair everywhere. To keep it masculine, don't wrap it too tightly and leave a few strands loose around the face.
8. Ben Dahlhaus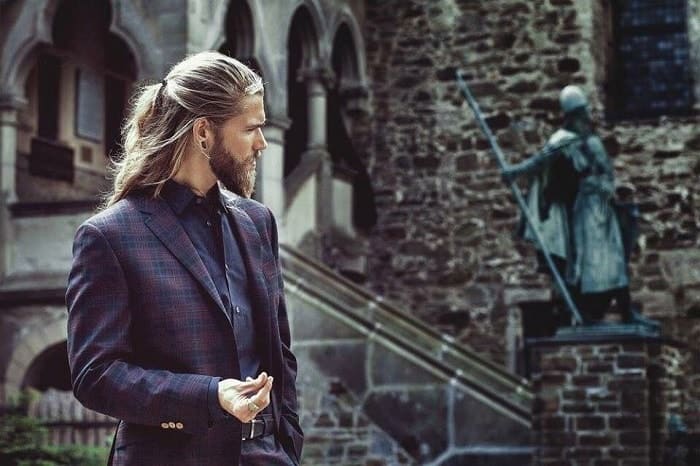 Another great style option for men with long hair is to pull the top half back into a ponytail. Paired with a suit or gym attire, you'll always look good.
9. Johnny Harrington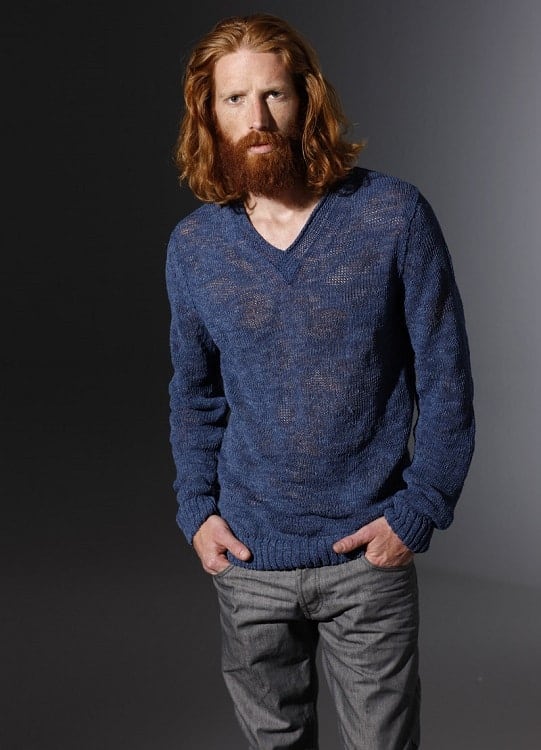 Johnny Harrington wears his wavy red shoulder-length hair with a bushy beard. This style can be pulled back in a ponytail for a gym workout or smoothed and left down for the office.
10. Patrick Petitjean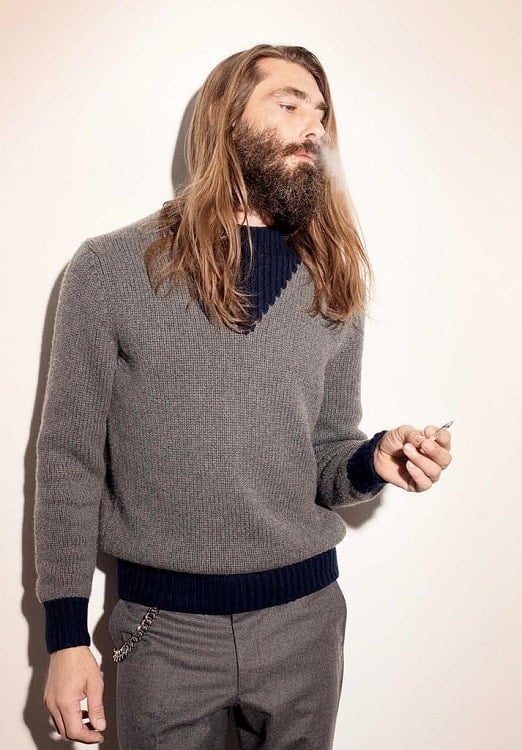 To copy Petitjean's long hairstyle, enhance curls or waves with a texturing creme and leave loose. Paired with a bushy beard, this style is rustic and sexy.
11. Konan Hanbury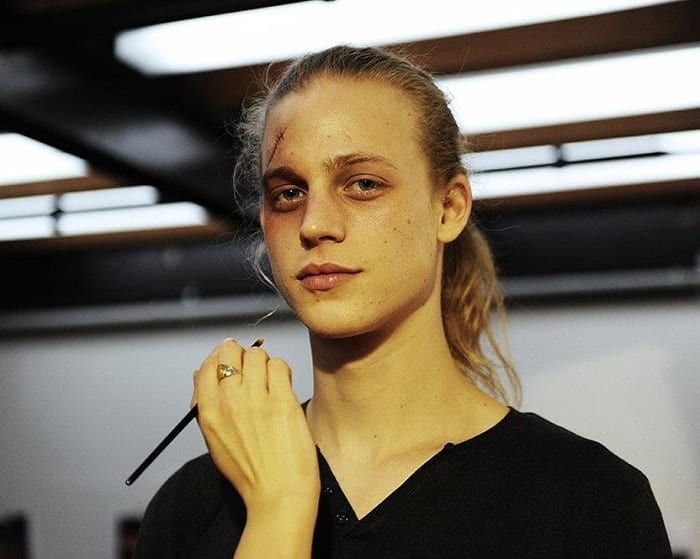 Hanbury's casual ponytail is the perfect two-second updo for when you're heading to the gym.
12. Viggo Jonasson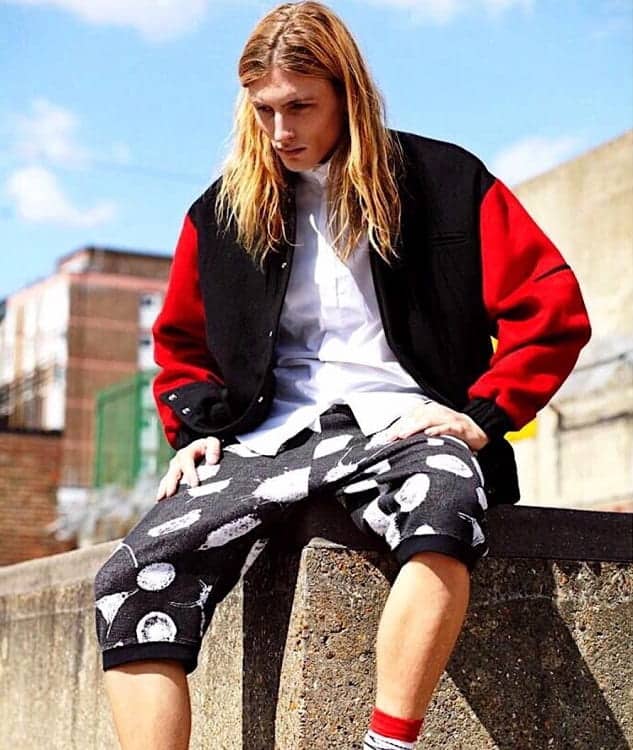 Viggo Jonasson's surfer bum beach waves are a hot look for any guy craving a sun-kissed long hairstyle. Spritz a sea salt spray in locks and scrunch along a center part.
13. Tony Thornburg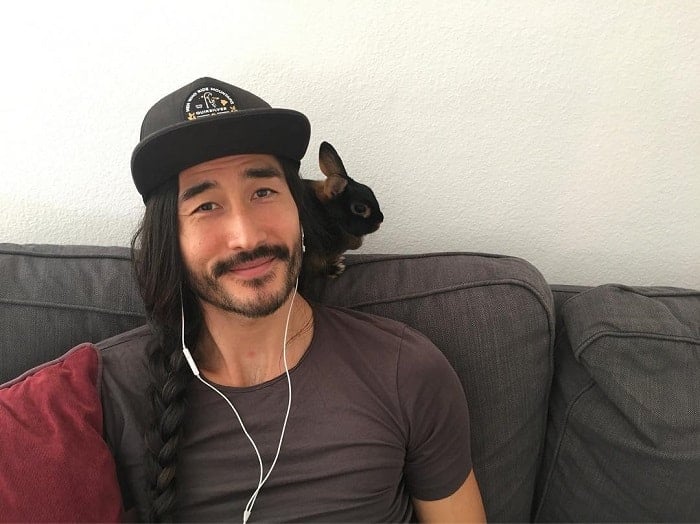 A forward or backward cap is skater boyish when worn with a low loose braid. Wear it over the shoulder to give your face dimension.
14. Derek Jaeschke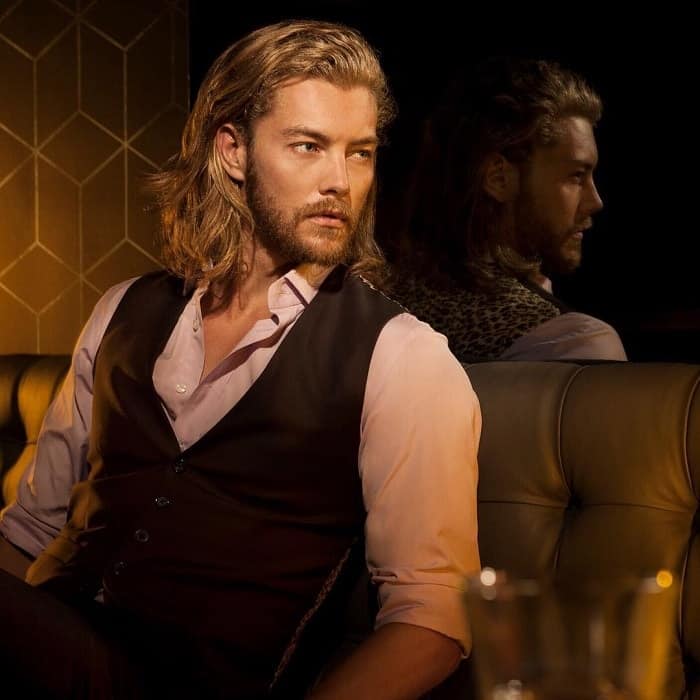 Another messy shoulder-length hairstyle like this is easy to create: simply wash and go or use your fingers to run a texturing creme through locks. Smooth frizz with hairspray.
15. Michael Tintiuc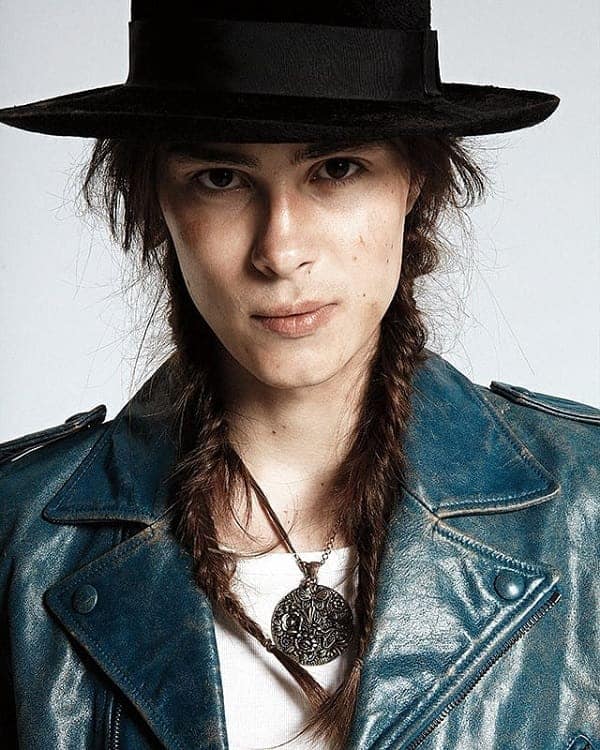 Two low braids secured with a neutral elastic band are boho yet rocker-chic. A fedora or cowboy hat will add extra style to this look.
16. Maximiliano Patane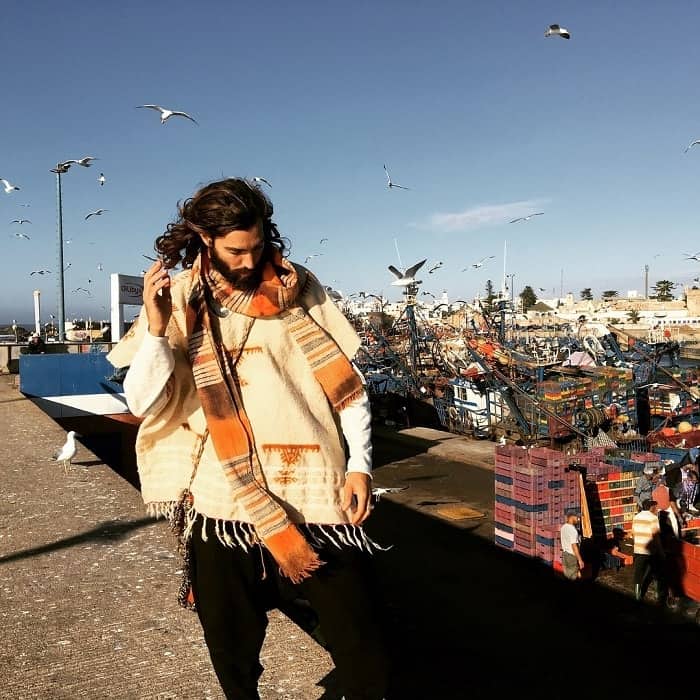 Patane wears his wavy long locks loose and tousled, but another option is to pull back the top half into a ponytail.
17. Giaro Giarratana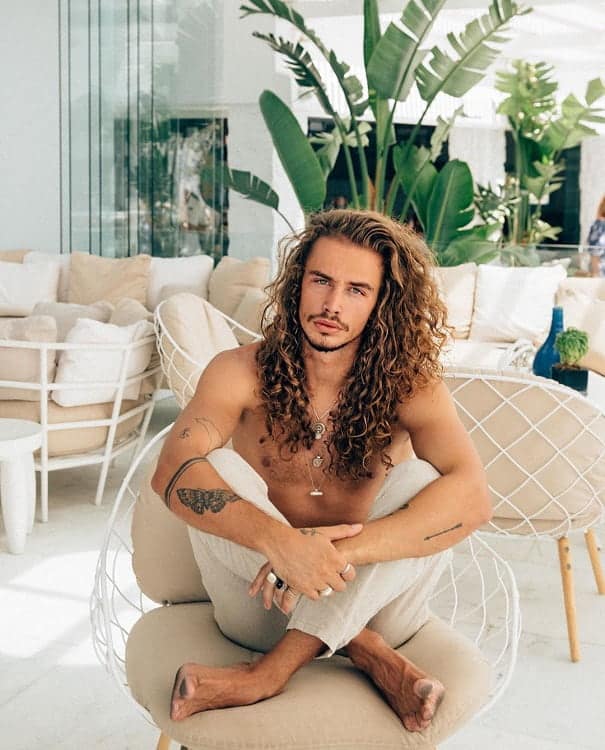 If your hair is ultra curly, show them off and make everyone jealous! Leave hair down but don't let the style become overwhelming – a side part will control locks.
18. Nitin Chauhan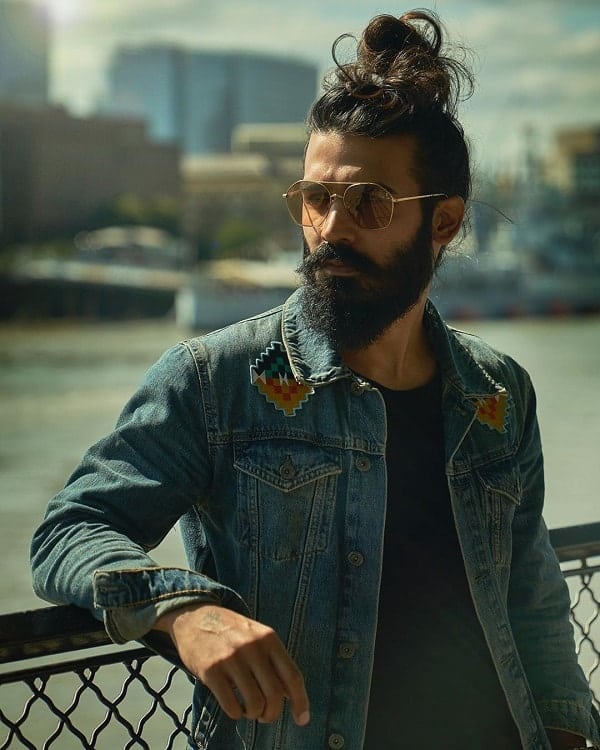 This high man bun flatters every face shape and takes a minute to put together. Keep a hair tie on your wrist when you want hair out of your way and this hairstyle will always be at your fingertips.
19. David Chiang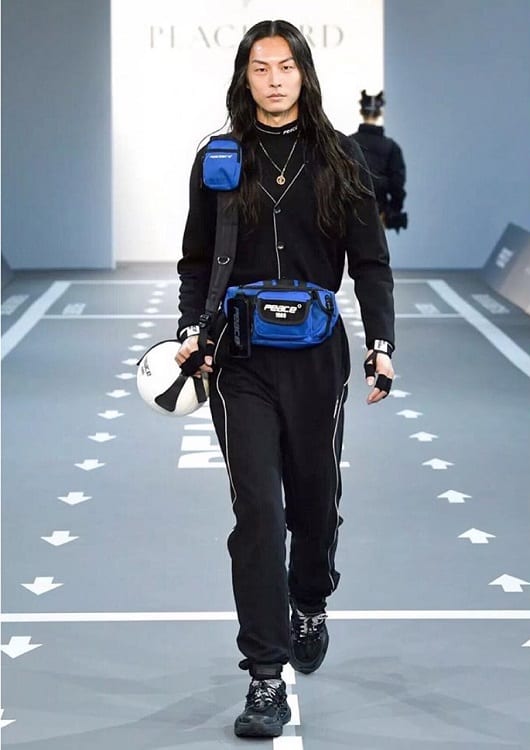 Chiang's center part is straight and simple but still stylish. Long mostly straight hair fits this cut the best and will be a favorite for men who don't have a lot of time to spend on their hair.
20. Jaco van den Hoven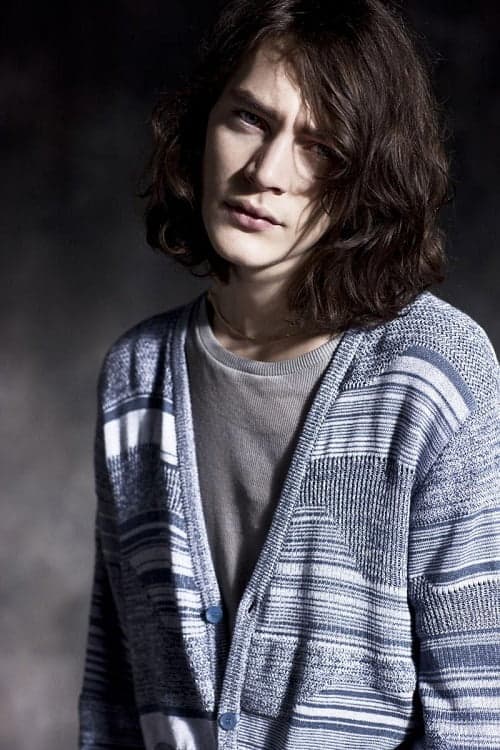 21. Josh Mario John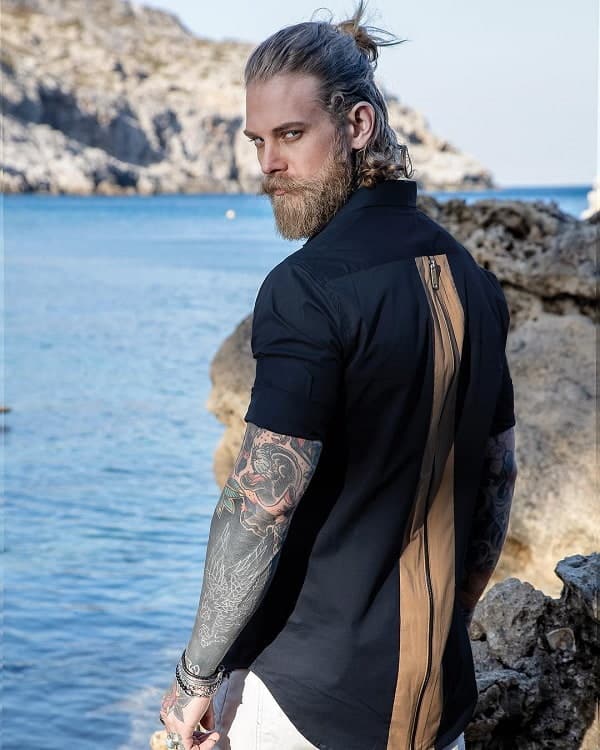 Half updos are a favorite for a reason: they take a second to style and keep hair out of your face. A scruffy beard keeps it masculine.
As you can see from the above male models, long hairstyles don't have to be stressful. Most, if not all, most of these take a minute to throw together but they all end up with one result: you looking at your best. Have fun experimenting; you can't go wrong with these versatile looks made for all face shapes!