Every man who has seen how stunningly handsome Zac Efron surely wants to look like him. Although you can never copy his face, you can still have the Zac Efron look by simply styling your hair just like his. Without a doubt, the hairstyle has a great impact on how a person looks.
With this in mind, there are several unique hairstyles of Zac which you can do to be just like him. All you need is a styling product, your bare hands, comb, other specific materials and knowledge regarding hairstyling technique. You also have to be patient in styling your hair so you can achieve the best results.
Zac Efron Hairstyles
Zac appears in different hairstyles in each of his movies and other on-screen appearances. His hairstyle is usually dependent on the characteristics of the role he portrays. So if you want to style your hair just like his, it is best for you to use the hairstyle that defines your character. The following are some of the most common hairstyles of him.
One of the hottest Zac Efron hairstyles that have garnered a lot of remarks is faux-hawk style. He had the hairstyle during the filming of some of his movies including "New Year's Eve". If you want to do faux-hawk, you will have to prepare a towel, a styling gel, and a comb. The first step is for you to wash your hair properly then dry it partly. You should not dry your hair too much since dry hair is hard to style.
After drying, you should spread the styling gel in your palm so you can apply it to your hair while styling. Using your fingers, make the hair on the topmost area of your headstand in a triangular shape. Then comb your side hairs diagonally. You can also comb the hair on the back part of your head to prevent it from sticking. Lastly, style your faux hawk hair into a wavelike pattern.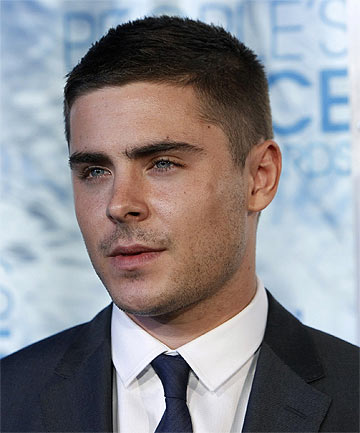 The crew cut is a simple Zac's haircut that is very easy to make. The hairs on top of the head are just slightly longer than that of the hair on the sides and back of the head. Regular trimming is very important when you are planning to have a crew cut hairstyle for longer lasting results.
Zac Efron has also appeared so handsome when he styled his hair in a shaggy way with razored ends. Shaggy hairstyle is characterized by layered cuts of hair. The bangs are swept to the side and the hairs at the side of the head are left longer than the others.
To get this look, rub a small amount of hair gel or mousse, straighten the hair then, blow-dry your hair from the side and slightly back to the front before finger-combing the hair to separate layers.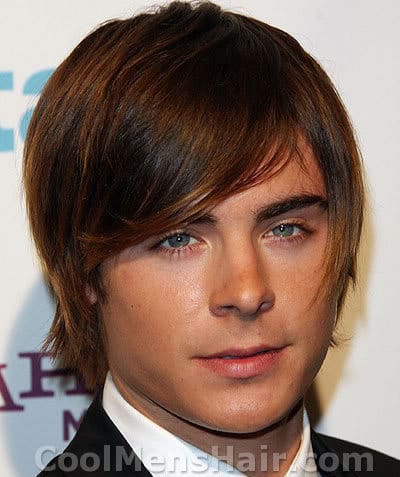 4. Side Parted Hairstyle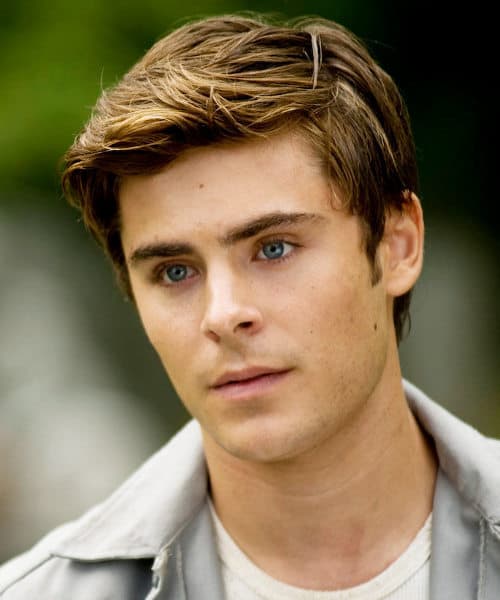 Side parted hairstyle with blonde streaks has been presented during Zac's movie "Charlie St. Cloud." The hairstyle can be styled with styling pomade by combing it to the right using a wide tooth comb to create layer. Re-style is very easy using finger combing. Sideburns length is at his bottom earlobe.
5. Slicked Hairstyle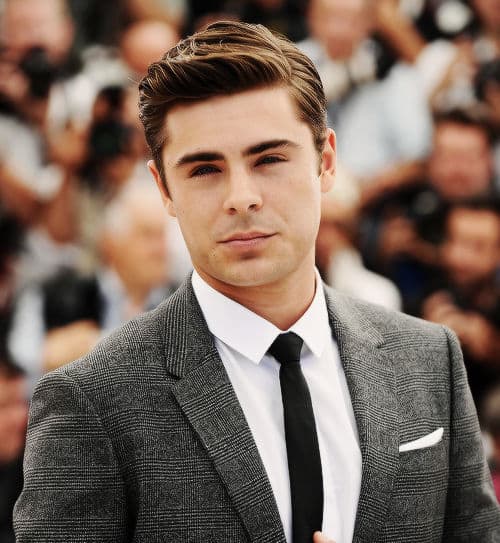 The slick back is a hairstyle that you can wear in any informal occasion. To do this, you just have to comb back your hair on your sides and top with the use of a styling product. You can also undergo regular trimming to maintain the hairstyle.
6. Floppy Shag Hairstyle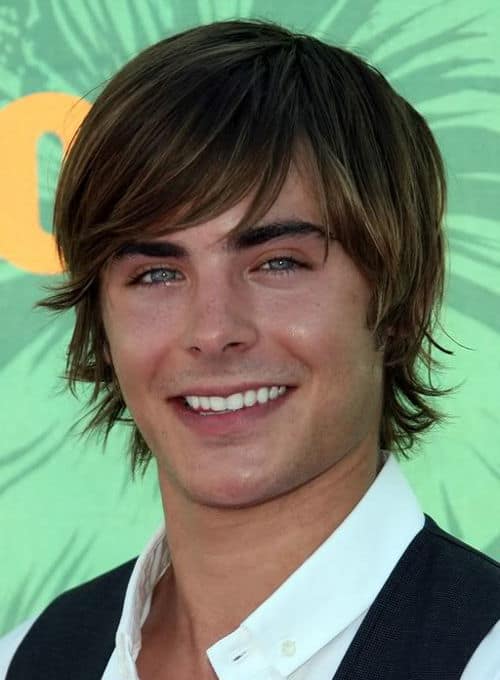 Floppy hairstyle is Zac Efron's trademark haircut. It is best for medium-cut hairs. The hairs are cut to fall over the ears, and the hair in the back is styled to kick out. Floppy hairstyle can make you so much younger.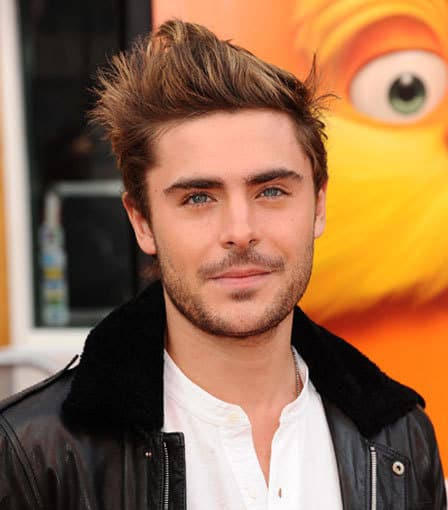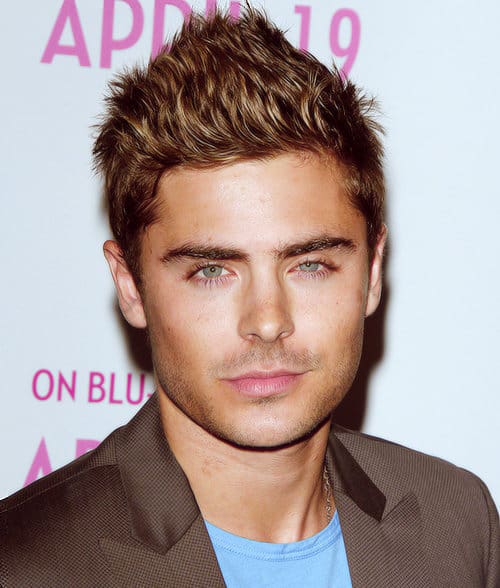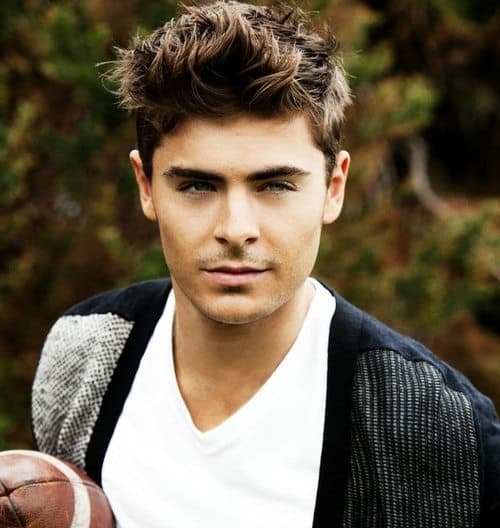 Messy spiky hairstyle may require a lot of effort to be done. You will need strong hold gels and adequate styling techniques for best results. The hair at the top of your head must be styled in a spiky manner. You can have the hairs at the sides fall back.
By changing your hairstyle, you can surely look just like Zac Efron. You just have to spend a little time in learning his hairstyling techniques so you can achieve the best results.