Bruce Willis with hair or without both is definitely a source of inspiration for those guys who have thin hair or who are worried about their receding hairline. Bruce Willis has proved that thin hair even a bald haircut can look as equally debonair and hot on men as another classy haircut such as a classic comb-over hair or slick back hairstyle look.
Bruce Willis is a famous Hollywood actor who has the highest earning. His role as John McClane in the Die Hard made him famous in 1988.
He removed his hair loss problem by having a bald style. He looks really cool with no hair & he feels proud of his bald.
Popular Bruce Willis Hairstyles
Here is the glimpse of some of the appealing Bruce Willis with hair and bald hairstyles that he wore in back 1985 when he did iconic movies mentioned below.
1. Die Hard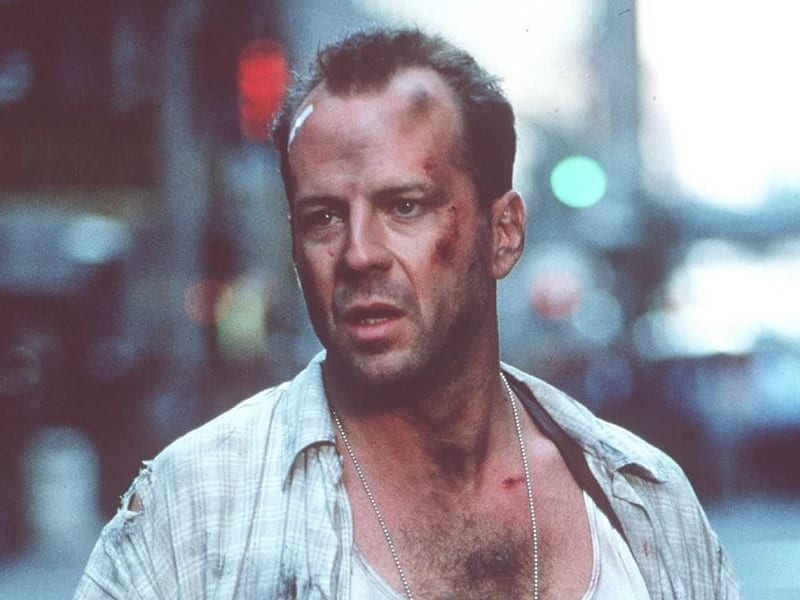 This is one of the most admiring Bruce Willis looks with hair. If you are a diehard fan of Bruce Willis, you will surely love this rebellious hair look, especially when you are observing an obvious hairline recede. For his first series Die Hard, he got virile attire with unruly and rough slick back hairstyle.
2. The Fifth Element
He did this movie in 1997 where his hairstylist did an amazing job; he did experiment on Bruce Willis' hair with golden blonde hair color. When you focus on the sides you will clearly see the tapered sides and back of the head.
3. Moonrise Kingdom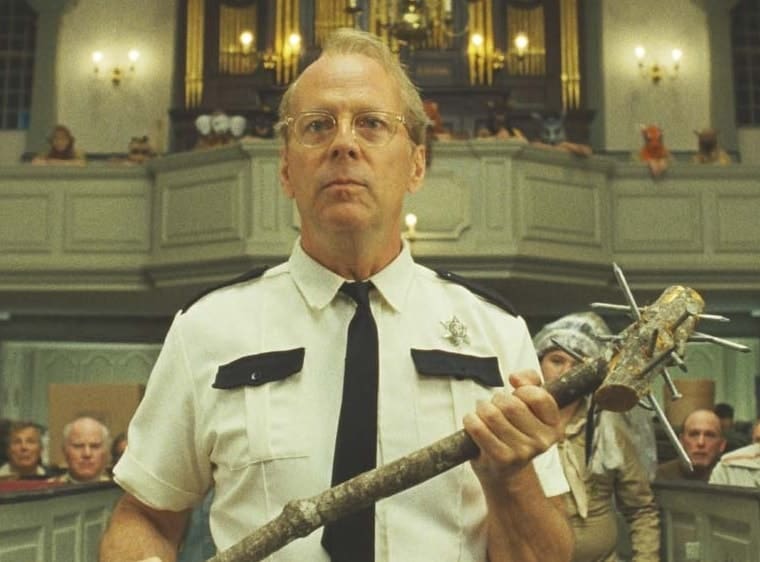 He played the role of captain sharp in this movie where he sported the silver short comb-over hairstyle. Men over '50s can opt for this Bruce Willis's hairstyle if they are having a hair fall issue or have an obvious widow's peak.
4. The Sixth Sense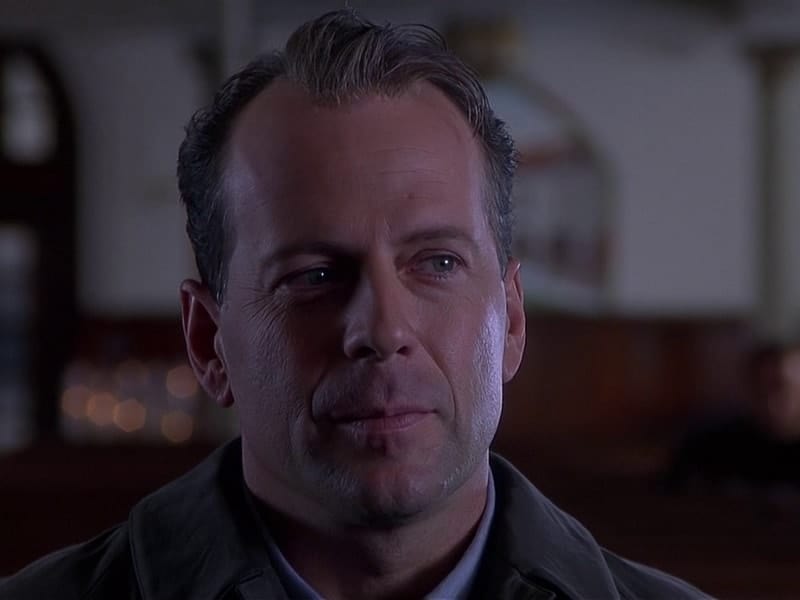 In this movie, Bruce Willis was seen in wearing the wet hairstyle with side bangs that provided him ultra-fresh and polished. This is a perfect receding hairline haircut for men.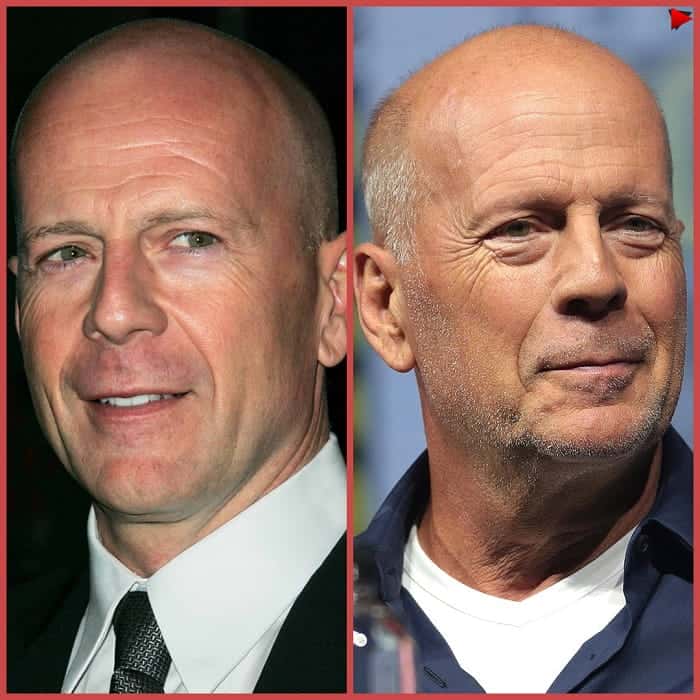 Bruce Willis embraced his receding hairline for many years, but when the hair loss became excessive and he lost most of the hair from the temples and crown section, he underwent a remarkable transition. i.e. He shaved all his hair and embraced a bald hairstyle that gave him an astound, heroic look.
These are the most iconic Bruce Willis with hair and with balding hair looks that we love!