While thinking of movies like "The Adventures of Sharkboy and Lavagirl in 3-D", Cheaper by the Dozen 2, and Twilight one name that immediately comes into the mind is Taylor Daniel Lautner popularly known as Taylor Lautner.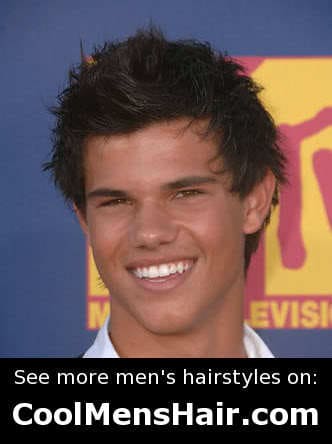 Though being a teenage American actor, the famous 'Jacob Black' from the Twilight movies (Twilight and The Twilight Saga: New Moon) is of French, German, Dutch, and Native American ancestry.
Besides, the young chap is an able martial artist too. To add a feather to this talented youth's cap, Taylor Lautner, merely 17 now, has already been nominated for an MTV Movie Award for his extraordinary performance in Twilight (2009). This nomination also brought into the limelight the flamboyant hairstyle the young actor dons.
Born on February 11, 1992, Taylor Lautner became interested in acting when he was merely seven after he auditioned in Los Angeles for a part in a Burger King advertisement. So thrilled was he with the experience that he wanted to pursue an acting career.
Moving to Los Angeles, Lautner began his acting career in made-for-television film Shadow Fury (2001) and managed to bag roles in a number of other television shows like "My Wife and Kids" (2001), The Bernie Mac Show" (2001), "Summerland" (2004), and The Nick & Jessica Variety Hour (2004). Besides television, Taylor has been extremely successful in voice-over work.
However, the major break came in his life at the age of thirteen, when he got hold of the Robert Rodriguez movie The Adventures of Sharkboy and Lavagirl in 3-D. However, as per the recent speculation, Lautner has grown quite famous as the werewolf Jacob Black sporting a long hairstyle.
Jacob Black long hairstyle
Jacob Black short textured hairstyle
Jacob Black 'New Moon' hairstyle
Taylor Lautner hairstyle
In fact, the asymmetric hairstyle of Taylor Lautner is a great way to hide his big nose and shift the attention from it to the more flattering features of his face. The long black hair which he wore in Twilight made him look hideous.
But in real life, he wears his dark brown hair styled with waves and spikes. His short hairdo frames his face and enhances the shine and texture of his hair. Recently he was seen sporting a short faux hawk.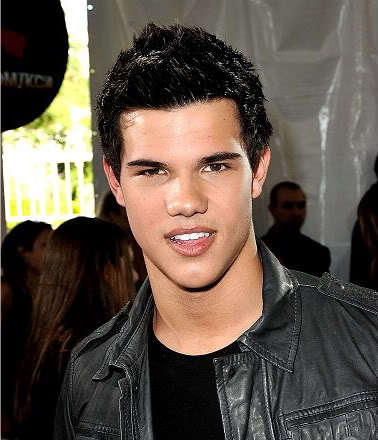 Taylor Lautner faux hawk hair
Working out at the gym for hours and maintaining his bulging biceps in shape Taylor Lautner is a star in the making. This busy boy has kept eyes fixed on the number one position in Hollywood!
How To Style Your Hair Like Taylor Lautner
Taylor Lautner hairstyle
The young star of Twilight has made the most of his facial features, with an asymmetrical hairstyle that plays up the texture and shine of his dark brown hair. If you want to learn how to style your hair like Taylor Lautner, you can follow the same procedures he uses.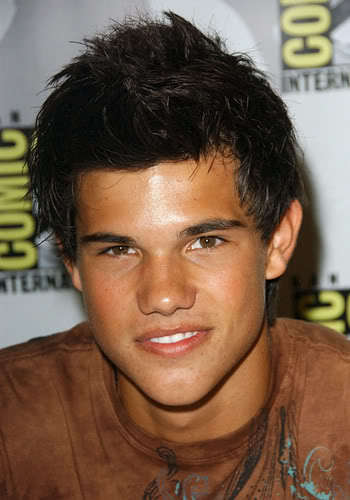 Taylor Lautner textured hairstyle
You should begin by teasing the hair slightly at the crown of your head. Hair can be wrapped somewhat and given emphasis with a curling iron. Blonde lowlights add to the illusion of texture.
The hair is fairly short and kept scrupulously clean. There is no appearance of gels or mousse, although hair that requires additional fullness and body may require assistance from styling cremes. This is a style that works well with any color hair.
Related posts: