The long hair undercut for men is never a standard hair cut on its own. In most cases, it is an adaptation, but that said, it is one style that is unlikely to ever go out of fashion.
An undercut is like seasoning in a dish. However good the style might be, it is the undercut that always gives a striking edge to your hairstyle. It makes the style stand out and create an impression.
How Can You Style Long Undercut
Normally you will see that men's undercut for long hair may vary in length. If you never had long hair before, you can, in fact, start with a comparatively shorter length and keep styling as they grow longer. That also gives you much better accessibility in terms of styling them well.
Simple ways to style long hair undercut
The comb-over option is the most popular one. In this case, the back and sides are cut shorter than the top. Roughly, it is half the length. If the hair on top is 4 inches and combed back, you can crop the sides and back about 2 inches. Once done, you can keep the hair on top in proper shape using a good quality hair gel.
The slick back hair is another option for those with long undercut. Here too the hair on top is about 3-4 inches, and it is styled at an angle. This ensures that you only need a small amount of hair gel.
Now you can also do a slick back after parting the sides. If your longer part of the hair is less than 3 inches, this is a particularly effective style and makes the slick back rather suave.
Stunning Long Undercut Styles for Guys
Here are some interesting and stylish undercut style for long-haired men.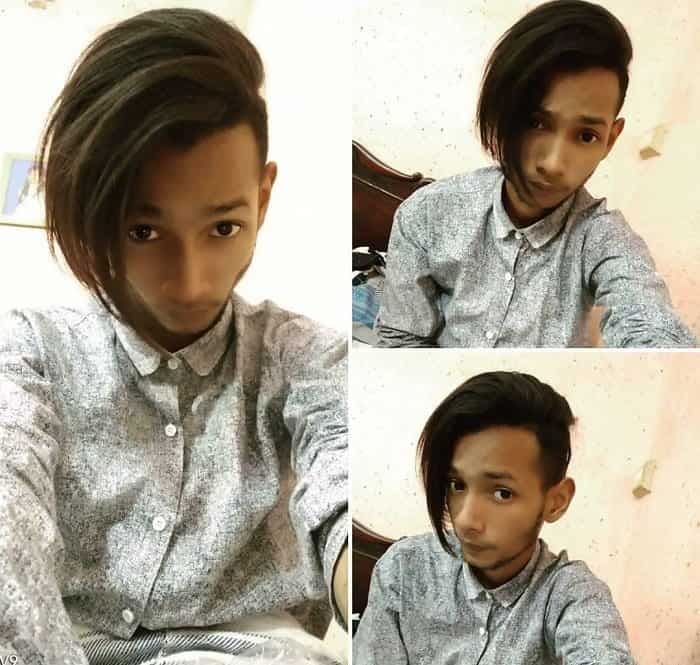 Probably if you talk about the classic long hair undercut for men, this is one of the first styles that pop in your head. This is fairly a clean styling option with just two elements, longer top hair and undercuts or semi-shaven side part.
The length and overall height of undercut vary from person to person depending on their individual choices. Side parting with the angular arrangement is often the most common format.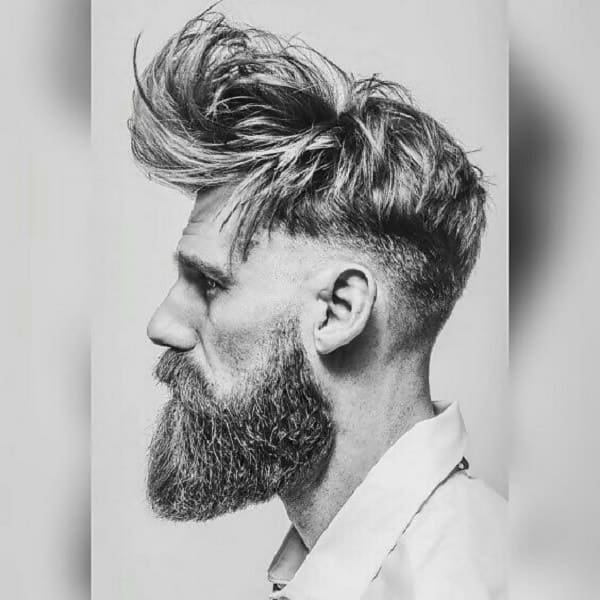 If you like to go with the flow, this is the type of long undercut. You don't have to worry about keeping your hair in place. It is cool just the way it falls on your face. This is one of those subtly sophisticated fohawk hairstyles that can seem appropriate in somber corporate settings as well as a modern rock concert.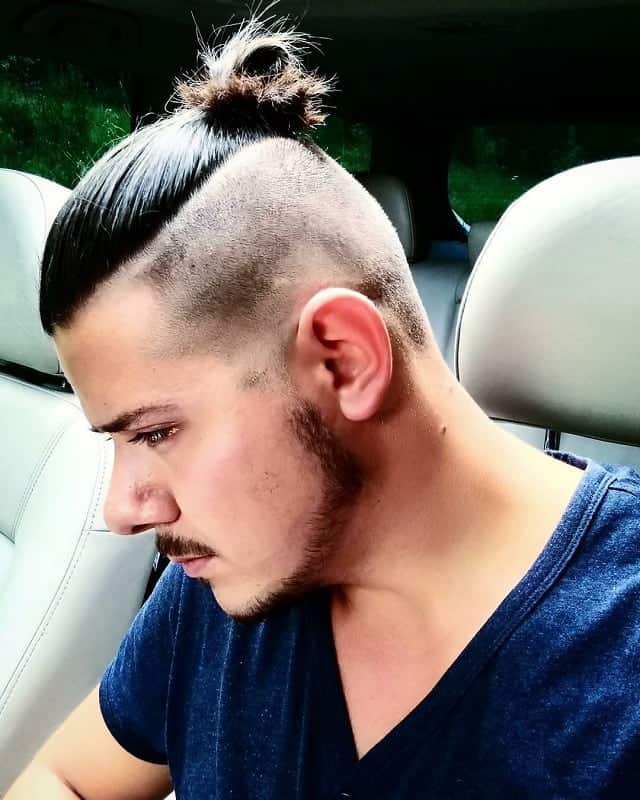 This is a fairly simple and straightforward option. The longer part of the hair is tied into a top knot. This makes managing long hair easier. Additionally, it also makes this style unique and cool. It is one of those effortless styling options that are sure to grab attention.
4. Half Undercut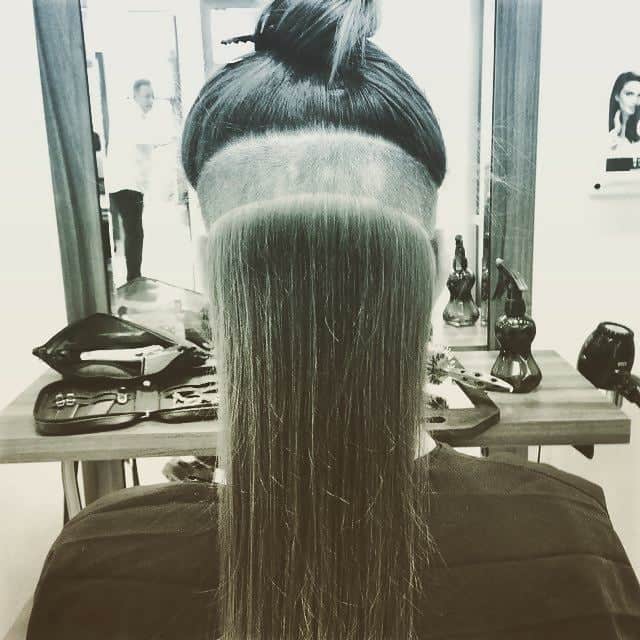 When you think of edgy, this is one undercut hairstyle for men with long hair that fit the brief completely. The two halves, shaved and the part with long straight hair is clearly demarcated, and it brings in a subtle masculine strength to your whole personality. The quirky and edgy cut also boosts the exotic quotient of your personality.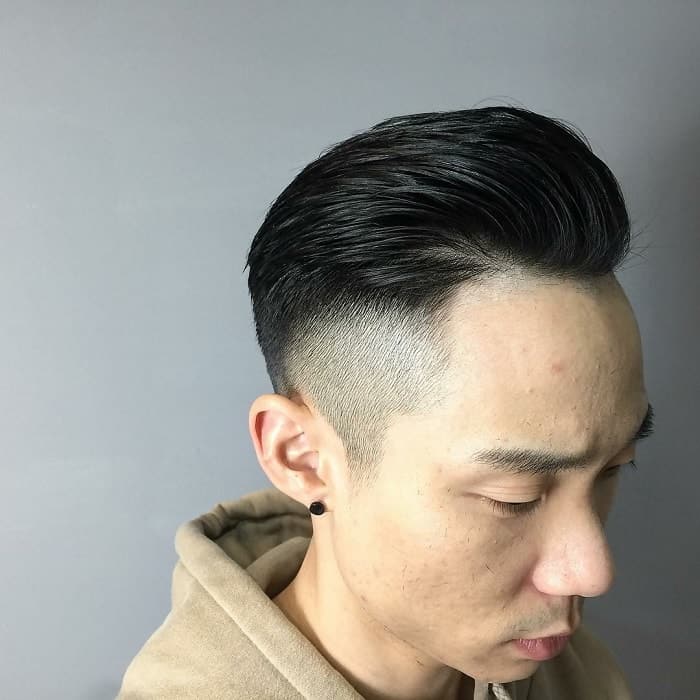 We all know how cool the slick back is but when you combine it with high skin fade and pomp like the styling on top, this long hair undercut style almost becomes legendary in many ways. It is clean and connects people in a constructive and meaningful way. It also makes the hair a lot more manageable.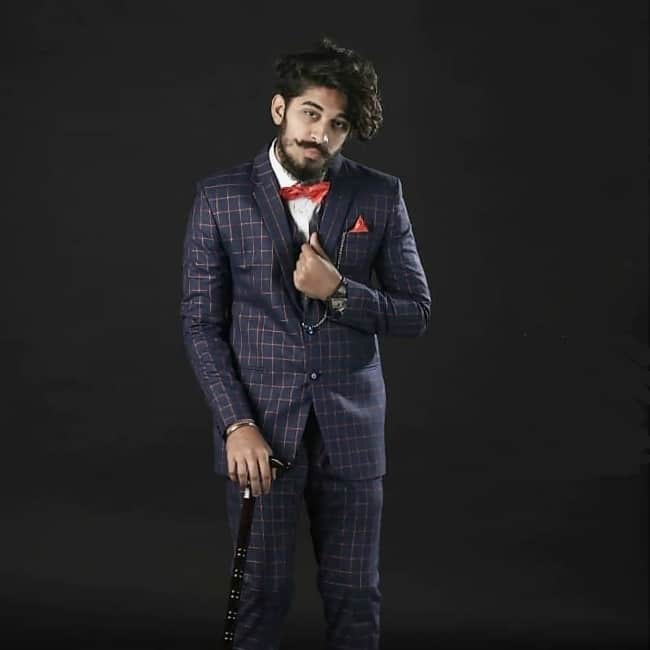 This is not a complicated style. In fact, it is an adaptation of the conventional undercut on long hair for men. The only difference is that the hair is curly, so it creates a unique appeal about it. It heightens the individuality on your overall personality in a meaningful way.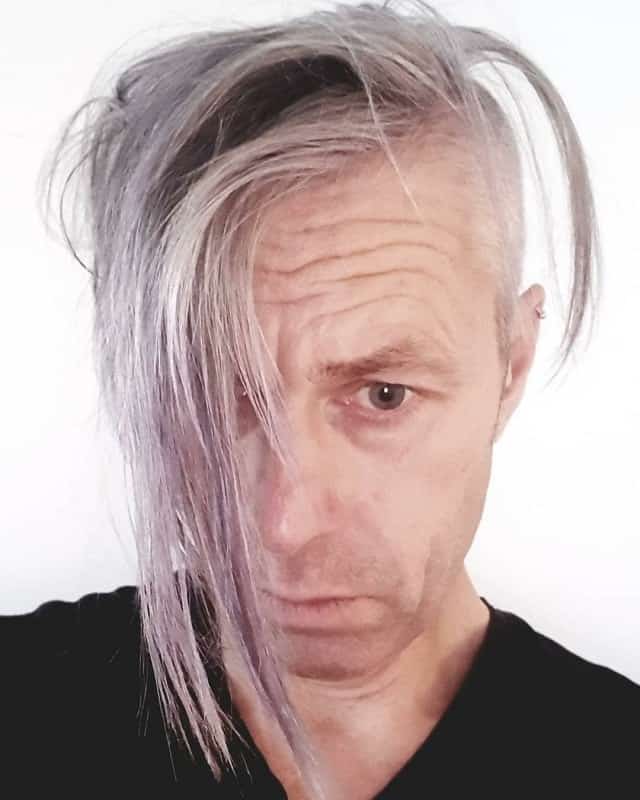 In this case, the bangs are concentrated towards the only side of the head. As a result, these offer a stark contrast to the overall styling, especially the high skin fade on the other side. As a result, this undercut long hairstyle for guys is a hot favorite amongst those who are fans of the edgy and unique look.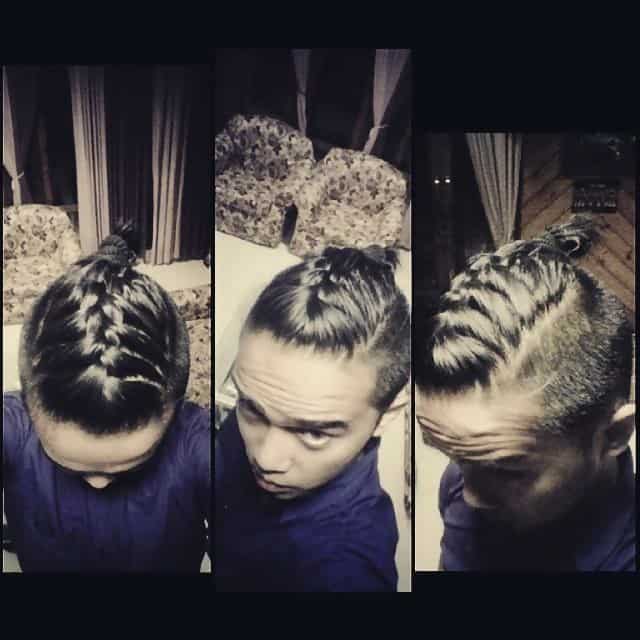 The men's French braid could not have got a better outlet. It is one of those clean and effortless looks that is sure to make heads turn. Whether you are in a pub or a boardroom, these faux hawk braids in sync with the long undercut sides will always win your appreciation.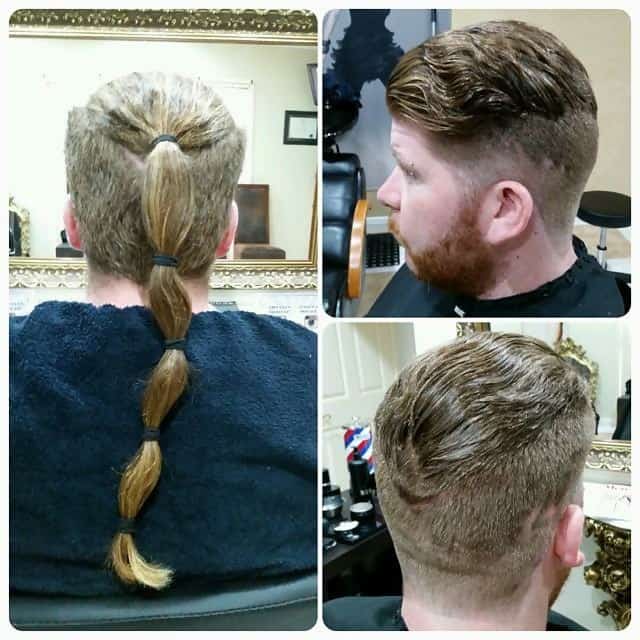 Long hair may not always be a problem, neither does it have to be a plane Jane cut all the time. In this case, the longish pony at the end and the pompadour in the front actually transform this undercut long hairstyle for men into something stunning and sheer work of creativity.
The pony not only goes well with the pompadour but also makes the hair more manageable.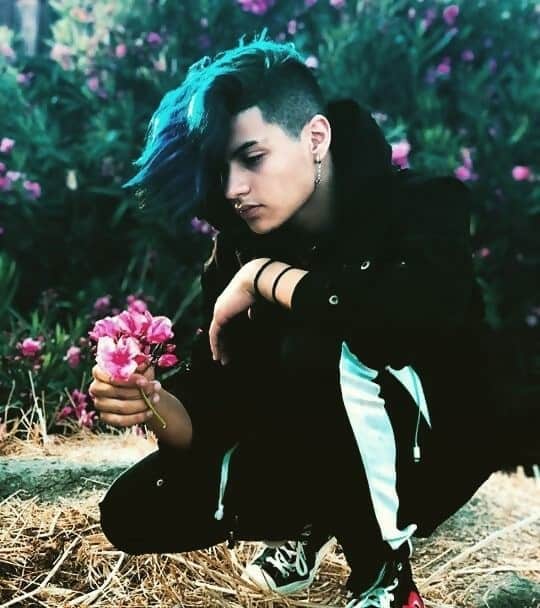 It is otherwise the convention undercut style for long hair but what makes it an absolute standout are the shades of blue. This creates a cool and edgy impact and makes it a kind of style that you want to sport for an after-party. This style also lends your personality and an interesting dose of exotic.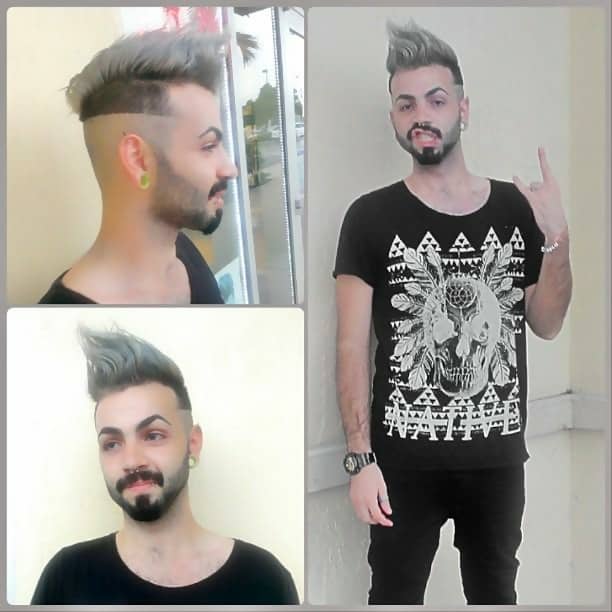 Well, the name says it all for this long hair undercut for men. It is cool, quirky and enhances the true essence of your personality. The edgy undercut, which is further accentuated by the silver, highlights at the end.
They also make your hair stand out even in a room full of quirky hairstyles. The cut speaks for itself in a way that few can imagine.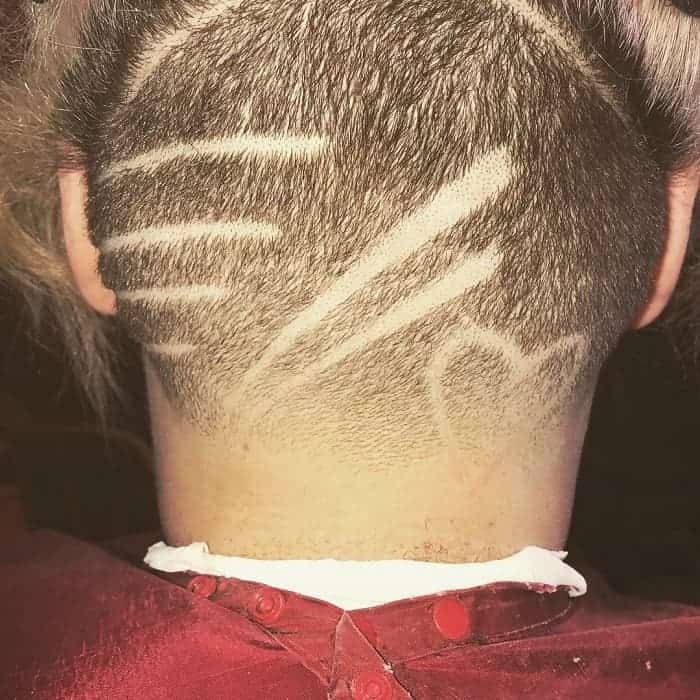 This is the men's long undercut. But that is not what we are going to discuss here. What really grabs attention here are the neat and artistic surgical lines. They lend a definitive touch of quirk to the whole styling and make people sit up and take notice. There is something absolutely rugged and macho about this haircut.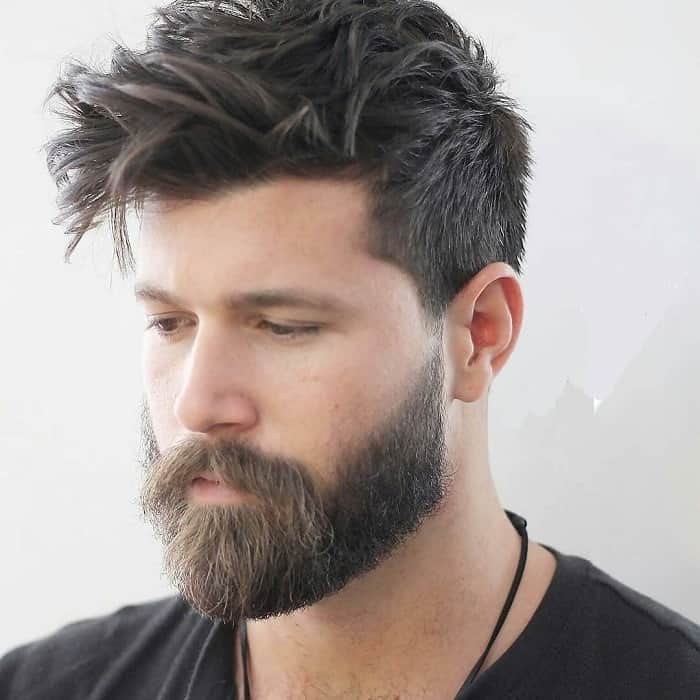 When you think of rugged, this is perhaps one of the first images that come to your mind. This is the type of style that looks effortless and is also relatively easy to maintain.
In many ways, it also reminds you of the messy waves or quaff. Essentially it is a functional and versatile hairstyle. This means you have the freedom to style it as you want as per your necessity.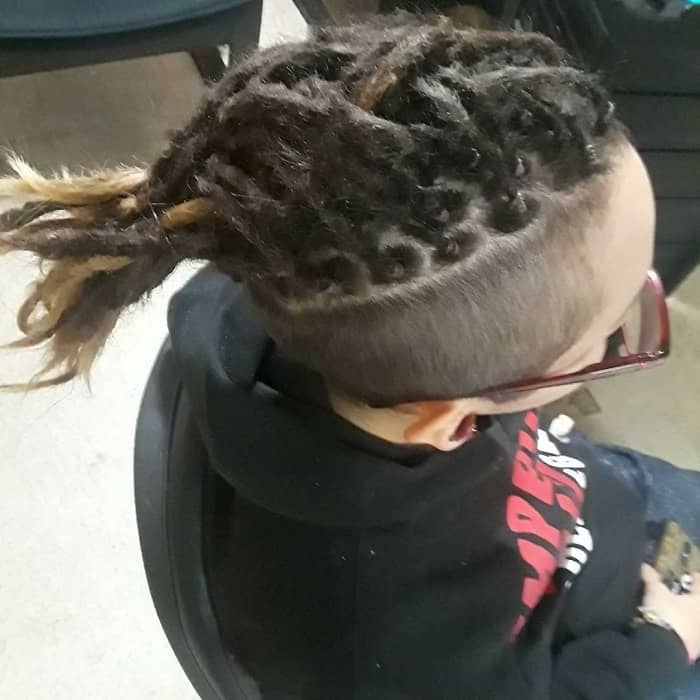 When we are discussing undercut for men with long hair, it is impossible to not mention the dreadlocks. These are decidedly difficult to maintain, but once you get the dreadlocks, they enhance the cool quotient of your personality by many degrees.
In fact, this is the type of style that helps you emanate effortless charm and glamour. It also represents your attitude and approach to life in a meaningful way.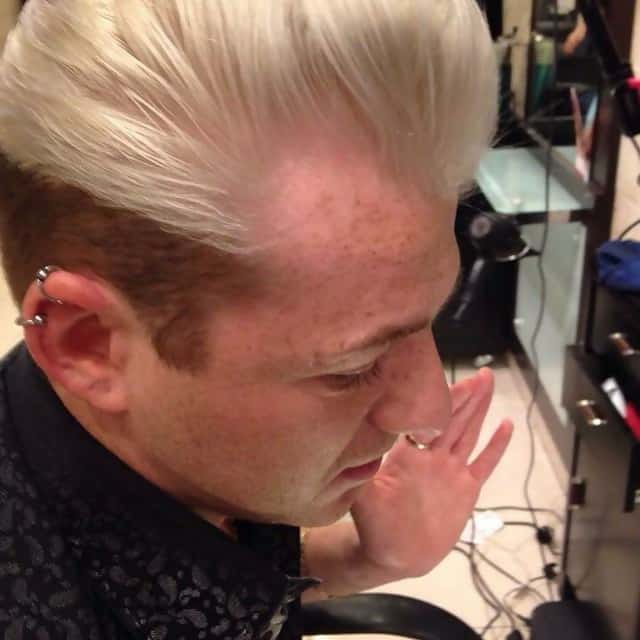 What really works for this long hair undercut style is the two tones of the blonde hair shade. It is a conventional cut but the two-color texturing gives the necessary edge that absolutely lends the much needed cool quotient to this style.
It is easy to maintain and hassle-free option too. All you have to do is color it in two shades to garner the necessary dose of oomph and wow aspect about it.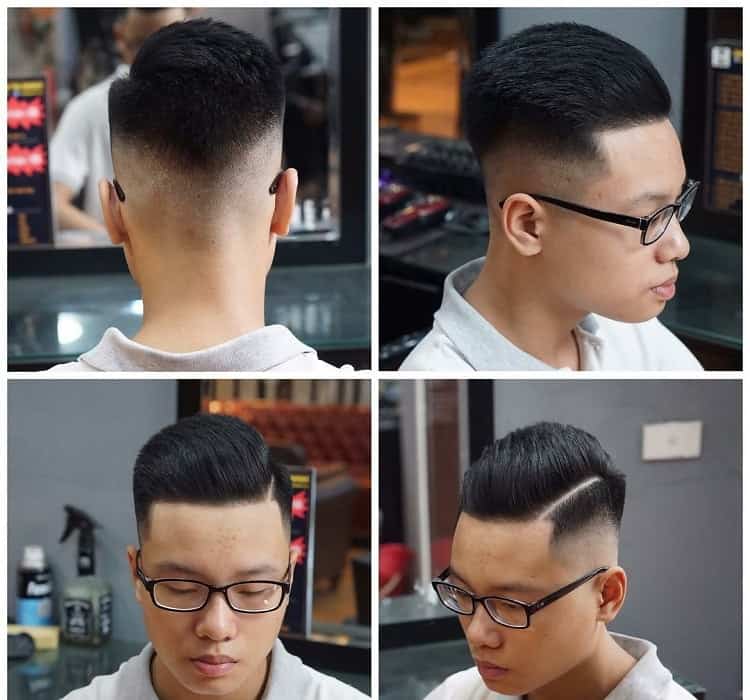 This is a neat, suave, sophisticated and absolutely urbane hairstyle. There is no denying that this is one undercut on long hair that cuts through social and geographical barriers like butter. The quiff introduces sobriety to your personality while the undercut is the much-required edge to make an impression.
17. Braided Mohican Undercut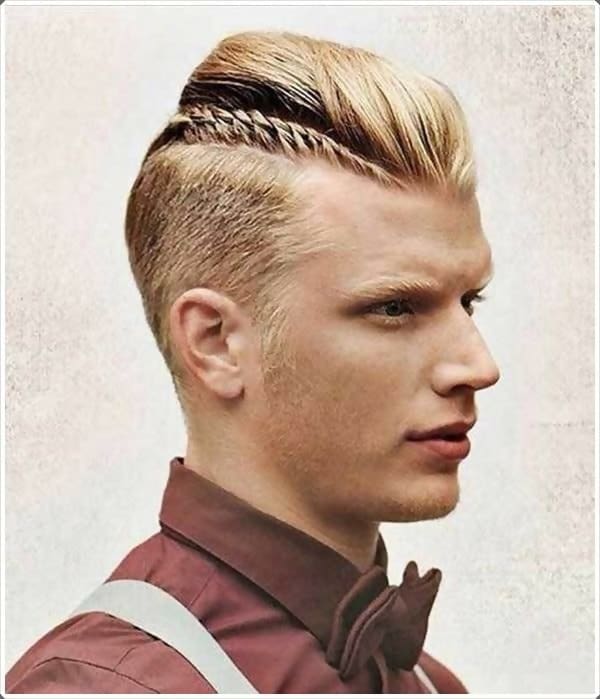 When you have long hair, the range of options you can try is one of the biggest advantages. For example, this disconnected undercut on long hair for guys combines the braided styling with the Mohican cut to offer something attention-grabbing and absolutely stunning.
It also enhances the rugged masculine energy about you. The versatility of this style is however what is most endearing about it.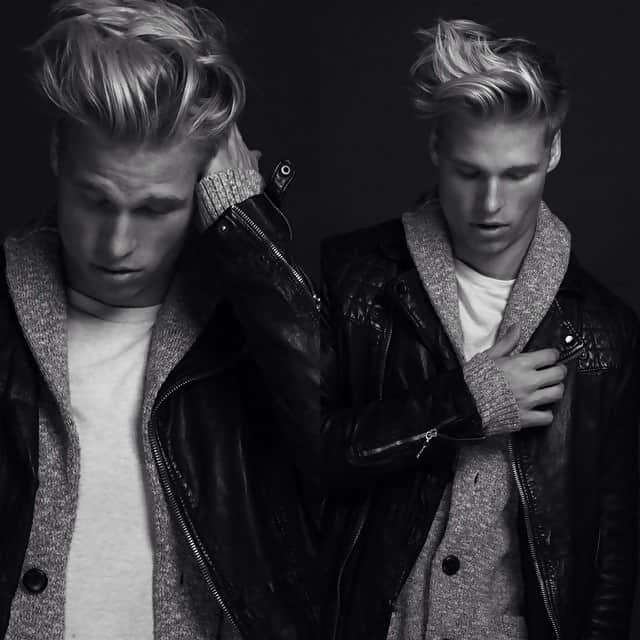 In case you thought that the Fresh prince variants are only for toddlers, this image will tell you how grossly mistakes you are. The long hair undercut for men is interestingly combined with the fresh prince variant to bring in a boyish charm in this otherwise matured grown-up hairstyle.
The strict contours of the prince cut also make sure that you emanate a sense of restrained masculinity with this style.
19. Textured Long Hair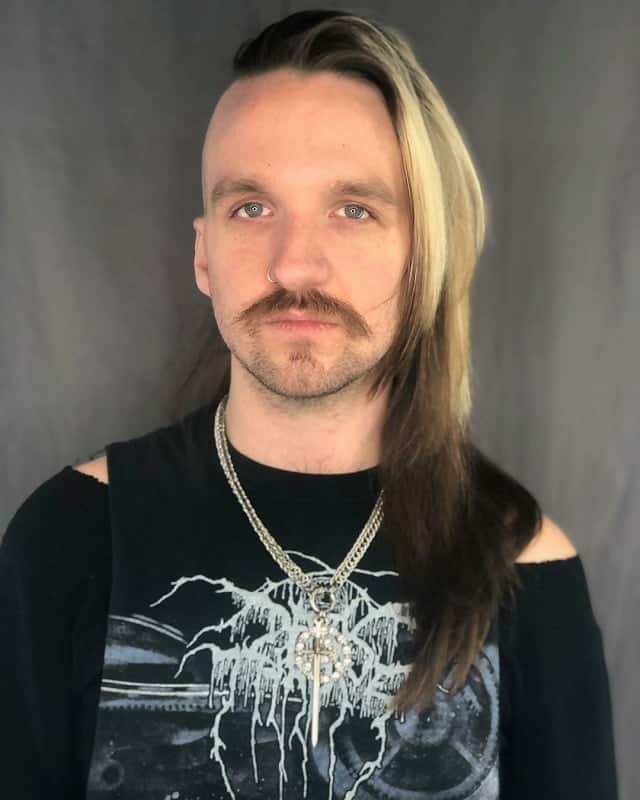 Now don't mistake this to be the conventional undercut long hairstyles for men with parting. It is actually a textured undercut. The ombre and the undulating shades create a contrast that is hard to ignore. In fact, it is this combination that makes it an absolutely stunning option to sport and a big hit wherever you might go.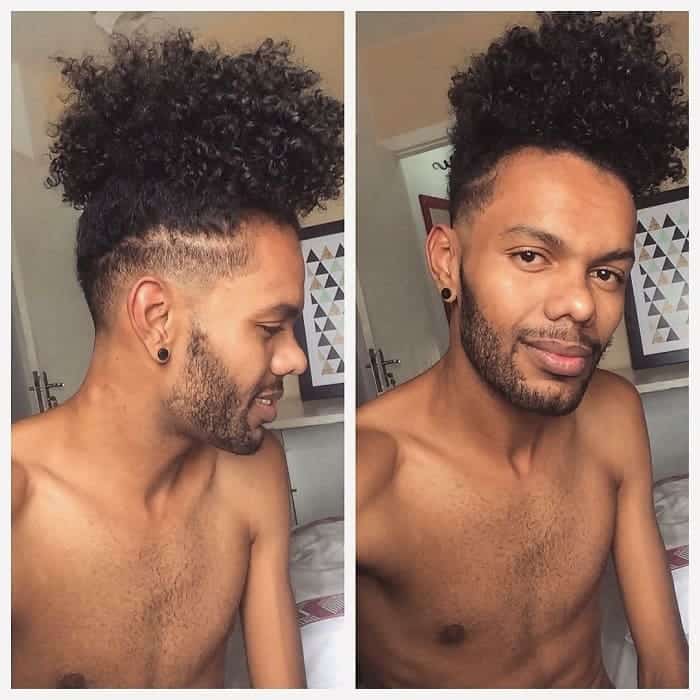 There are many ways you can style your long curly hair. This particular haircut hero the curly bangs. The undercut sides accentuate the bangs and the long hair on top providing both contrast and absolute balance. In many ways, this is a culmination of curious elements.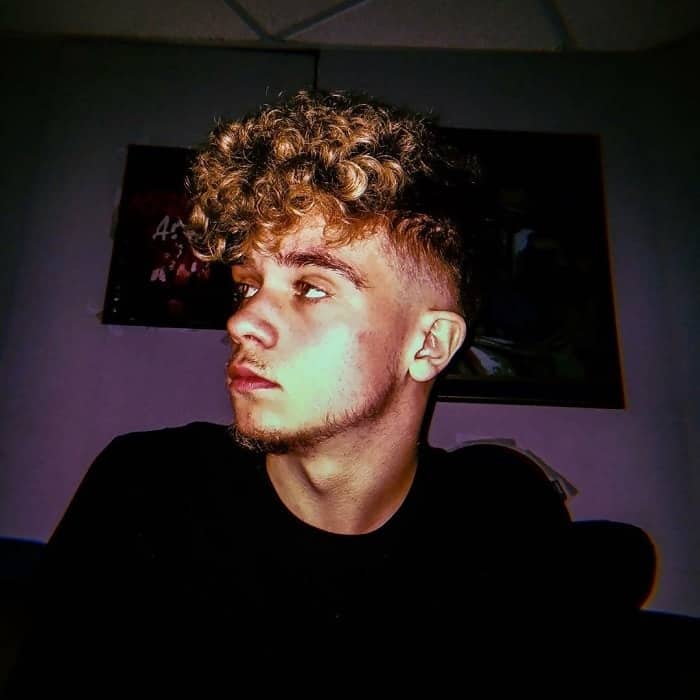 If you have curly locks, this is just the ideal men's long undercut style for you. It pretty much combines everything, length, curl and undercut. Slightly edgy in overall appearance, it is a style that will always make you standout in a group.
FAQs on Long Hair Undercut
But that said most men who are sporting this long undercut for the first time, have some basic doubt.
Q1. How Long Does It Take To Grow Long Hair?
Ans. This essentially depends on the length that you want to sport. The good news is the undercut style for men with long hair can be achieved with relatively short hair too. So you can style it and also keep increasing the length at a gradual pace. That way, you do not have to wait for a long time for the hair to grow before you start styling it.
Q2. What is the role Of Good Quality Hair Care Products for Maintaining Long Hair?
Ans. The undercut on long hair invariably needs healthy hair growth. That is why it is important that you should care for the overall growth and hygiene of your hair. Using good quality products to clean it and eating well for their proper nourishment is extremely important. This is what will ensure that the hair grows to the desired length and you can style it as you want.
Q3. What are the Styling Challenges for Long Hair with Undercut?
Ans. The length is the main challenge. Also, how you balance the shorter and longer parts of the hair is essential. Maintaining a balance is crucial. Too short or too long hair can skew that harmony. So plan the whole style carefully before you start trimming any side.
Remember the undercut is not a style to reckon with but when you apply it carefully with another, it can bring out a stunning effect. That is what goes a long way in giving your styling sensibilities the much-needed edge.
Therefore, the long hair undercut for men can really give their personal style a bump up if executed correctly. The whole focus is primarily on how effectively the style comes through.