A messy undercut needs no styling, and that is one of the greatest perks of this fashionable hairdo. It involves buzzed hair on the sides and backs and long hair on top, making it one of the most requested hairstyles by men who pay often visits to barbers. And we can certainly understand why!
When getting out of the house, all you have to do is tousle the crown area, and you are good to go. Its low maintenance aspects make it very trendy and also an excellent choice for those who love striking looks.
Most men adore a haircut that involves no styling, and if you are in for it too, browse through the best examples of messy undercut hairstyles!
1. Messy Faded Undercut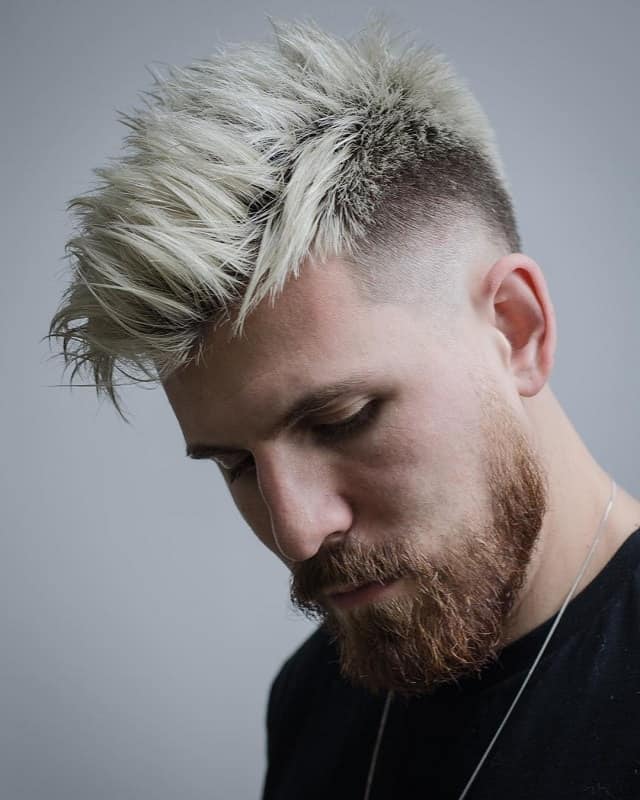 There is always the option to keep your undercut simple or to take it to a new level of greatness. Choose a medium fade for the backs and sides, and use a platinum blonde color to dye the top. Style a ducktail beard to complete your overall look.
2. Short Messy Undercut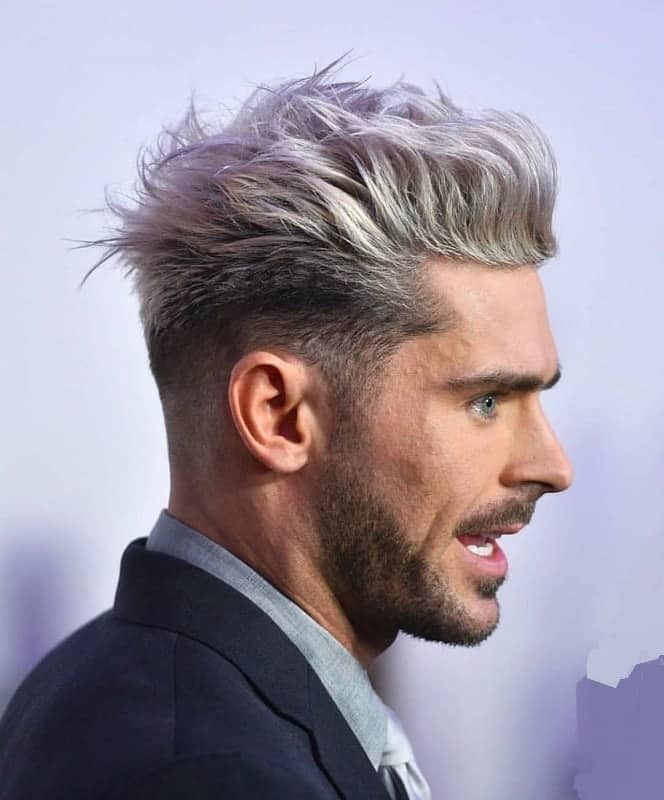 Zac Efron knows how to make an impression even with a low maintenance hairdo like this messy undercut. A medium fade on sides and a textured blonde top is the recipe for a successful hairdo. Orient the crown hair upwards and fix it with some hairspray.
3. Undercut on Long Messy Hair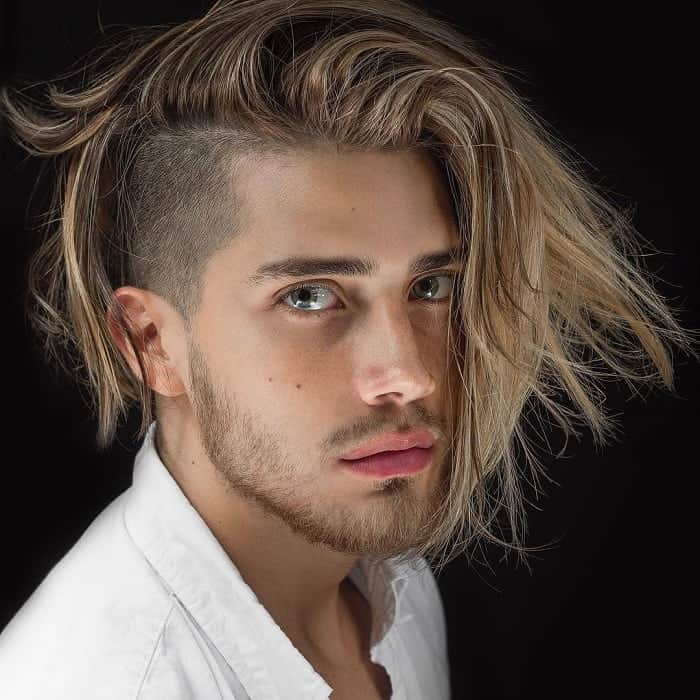 Master a rebellious messy hair look by keeping the top hair long, reaching your chin level. For the sides, opt for a short trim and blend blonde highlights with the rest of the hair. Swipe it all on one side to reveal the undercut.
4. Messy Disconnected Undercut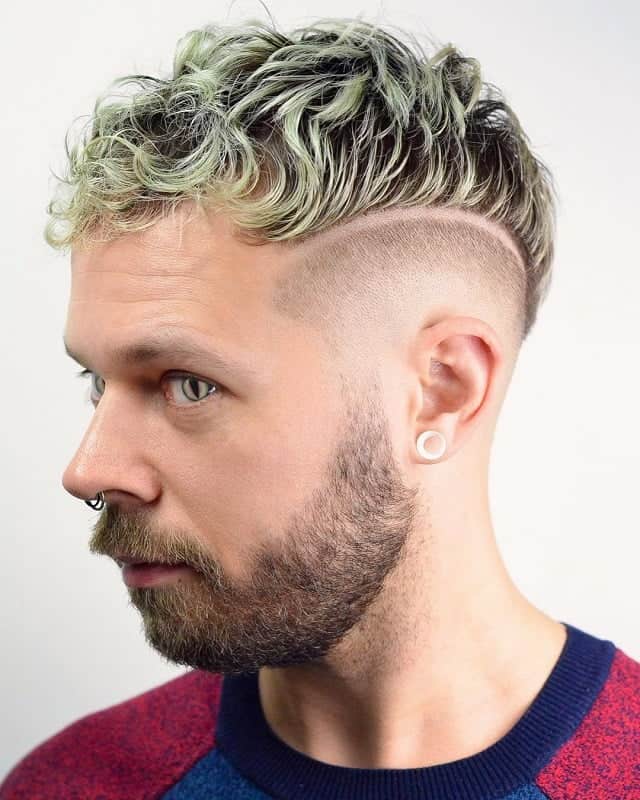 Messy disconnected undercuts are fabulous and all for the right reasons. Create a razored line that delimits the short cut from the long top. Choose blonde highlights to make the crown area look ravishing and complete the look with a short beard.
5. Undercut + Messy Fringe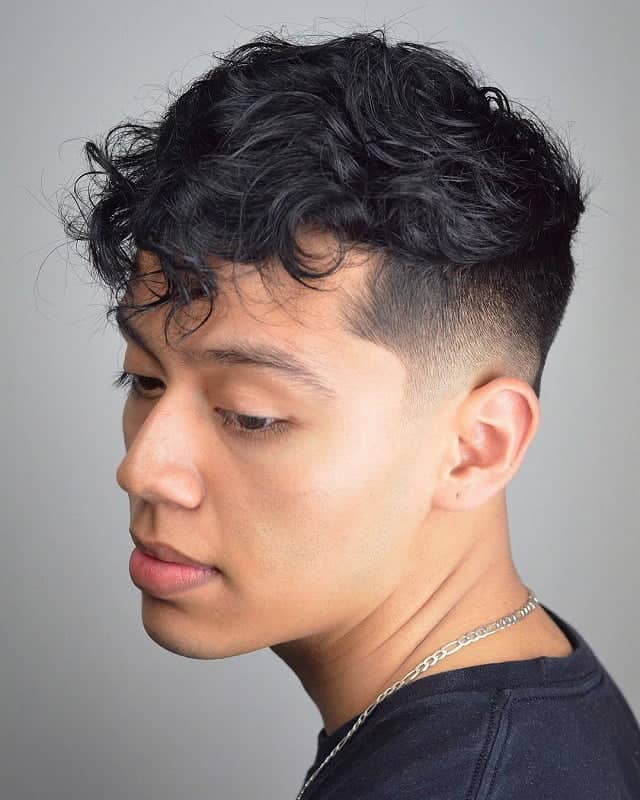 A medium fade for the sides will stunningly highlight the curly top hair. Keep the bangs long, covering your forehead and offer them more texture with moisturizer or hair gel. Give it a tousle and get ready to receive compliments!
6. Messy Slick Back Undercut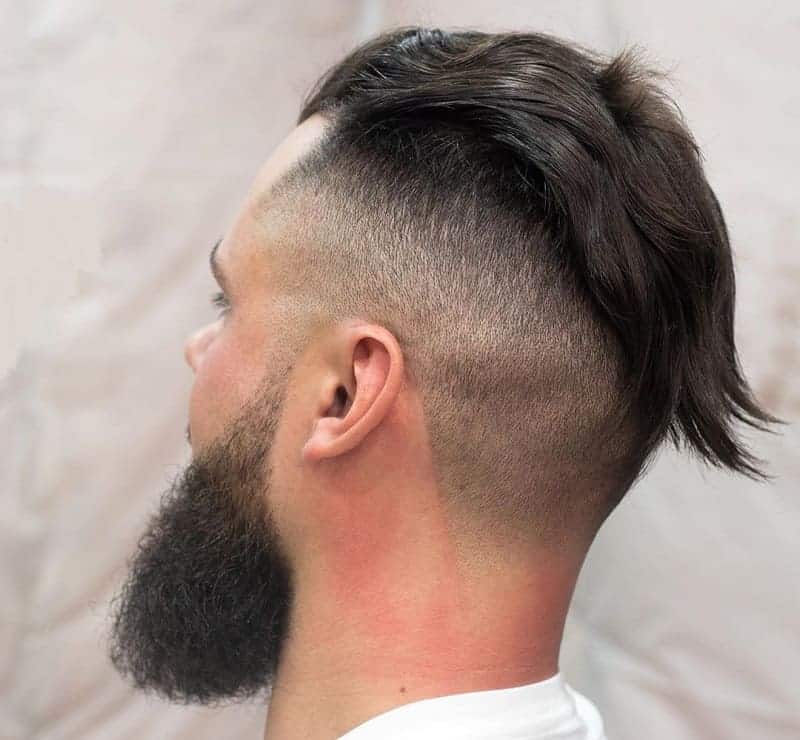 A buzzed cut for the back and sides will add a lot of texture and richness to the long top hair. Comb it on your back and fix it with hair spray if you want a sharp look.
7. Messy Side Undercut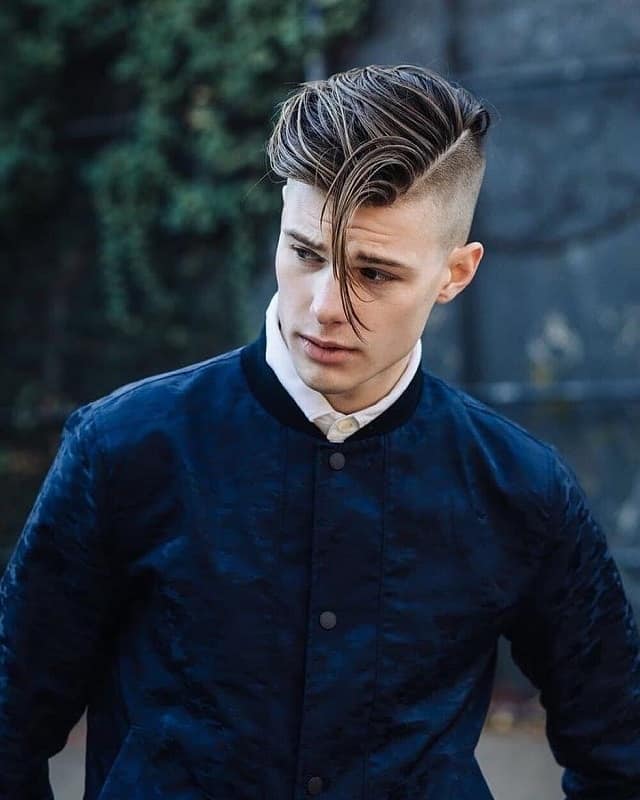 The short-sided cut will fabulously complement the long bangs and top hair. Create a wet look and tousle your hair on one side to obtain that ravishing image.
8. Messy Undercut with Beard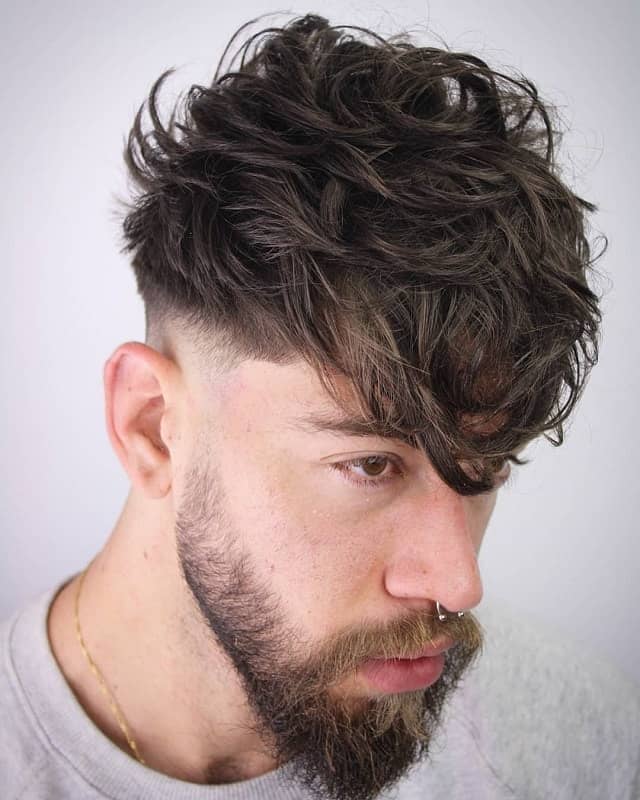 A ducktail beard will make any man look stunning when you combine it with a messy undercut. Short trim on sides and a rich top hair will mix fabulously. Cover your forehead with your fringe and make it look messy by tousling the crown part.
9. Messy Comb Over Undercut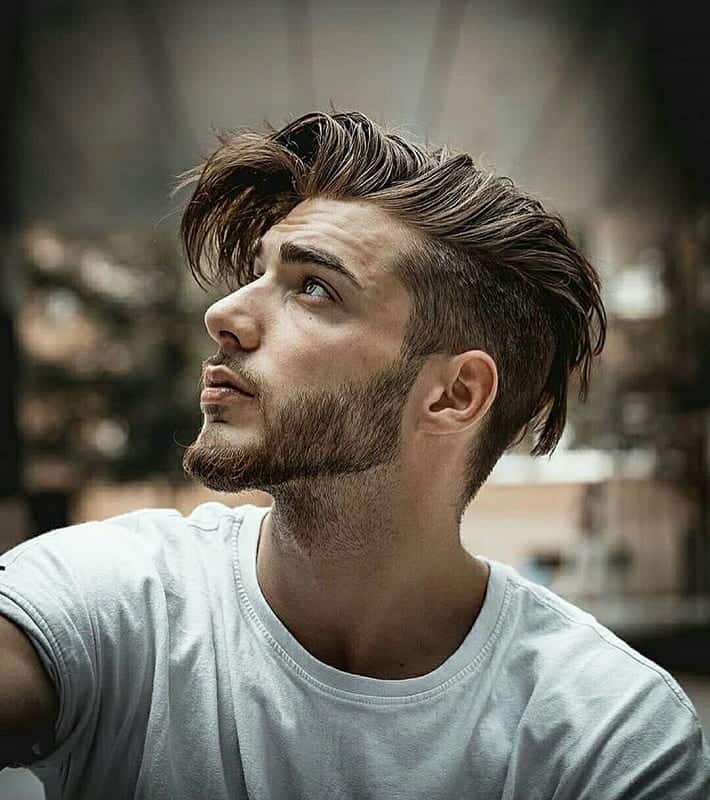 It's so easy to style a messy look! Keep your sides, back, and beard in the same short length and comb over the long top hair. Keep some strands glued backward and others oriented on one side.
10. Messy Asian Undercut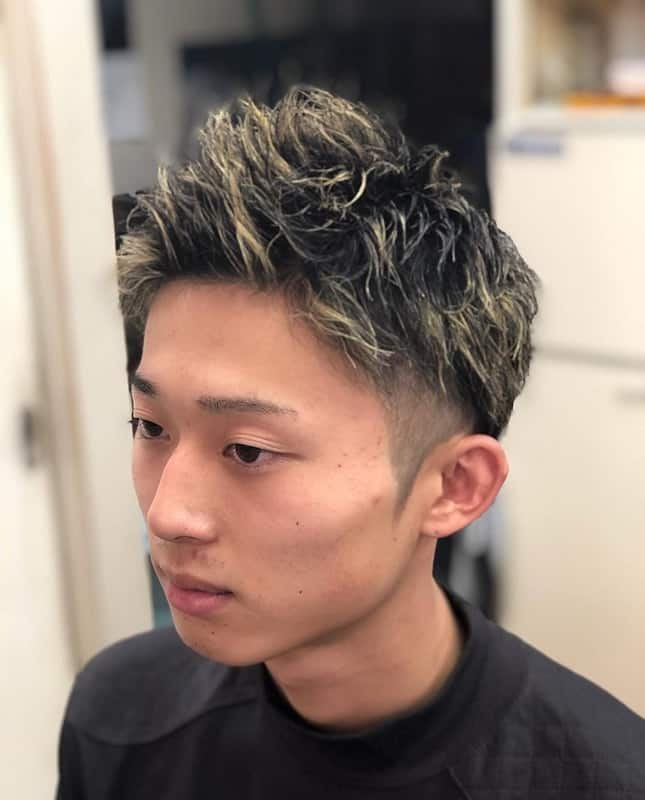 Even if you're an Asian guy, an undercut is an excellent option for you. Keep the sides very short and the top hair longer. Use blonde highlights to style it and make it look eye-popping.
11. Messy Textured Undercut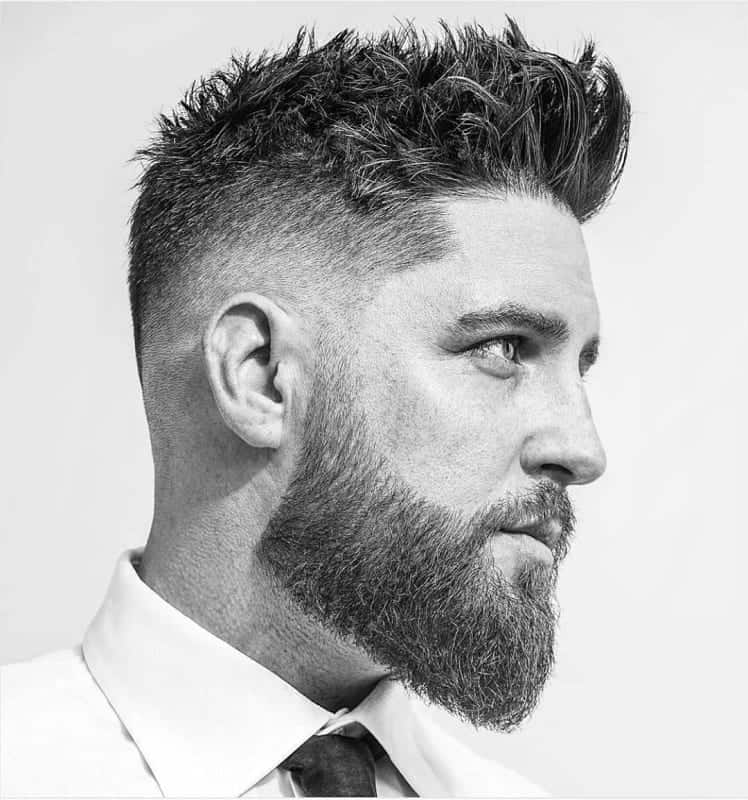 Make a fabulous undercut hairstyle that will be a mix between a messy hairdo and a sharp look. Orient your long flat top hair upwards and make a medium bald fade for the rest of the hair. The result will be impressive.
No wonder men all over the world choose messy undercut hairstyles! They are gorgeous, so low-maintenance, and can make any man look at his finest. If you want a similar appearance, you will know what to ask from your barber!