The rap and hip-hop industry has always been at the forefront of making strong fashion statements. One prevalent trend is rappers sporting braids and dreads, which has become more than just a hairstyle; it's a cultural symbol, a fashion statement, and a form of self-expression.
Braids and dreads have a rich history deeply rooted in African cultures. Rappers adopted this cultural heritage as a statement of black pride and identity, bringing it into the mainstream.
They rock the charts with their music, inspire people all over the world, and make history with their music. Ludacris and Travis Scott are just some of the rappers with braids that took their hairstyles to the next level.
On the other hand, Wiz Khalifa or Lil Pump is among the most iconic rappers with dreads in the history of music, and they are real hairstyle idols.
Isn't it fascinating how such traditional hairstyles have become a symbol of modern rebellion and individuality? Now let's check out some rappers with braids and dreads.
Rappers with Braids and Dreads
1. Asap Rocky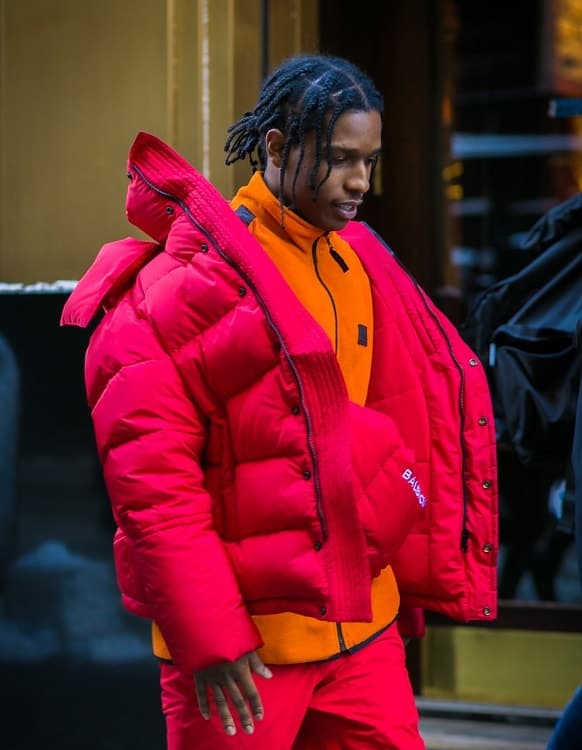 Asap Rocky is not only fashionable, but he also gets truly fabulous hairstyles! Recreate his look by splitting your hair into many squared sections and then do the braiding. You can even pin them in a low ponytail at the back.
2. Post Malone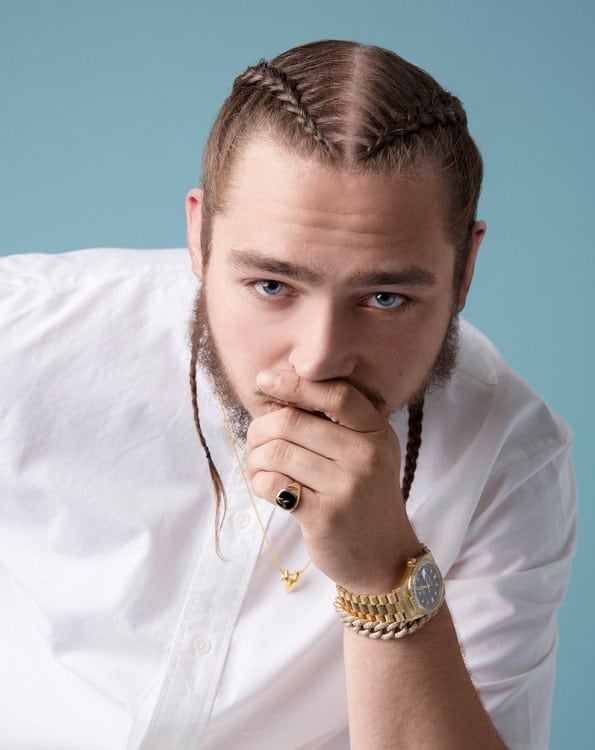 Post Malone is not only famous for his music and his body full of tattoos, but also for the French braids that he always wears with pride. Split your hair into two sections and start knitting.
3. Ludacris
Ludacris loves a perfect flawless hairstyle with braids and can often be seen wearing complex cornrow designs that are accessorized at the ends with hair jewelry.
4. Horst Christian Simco or Riff Raff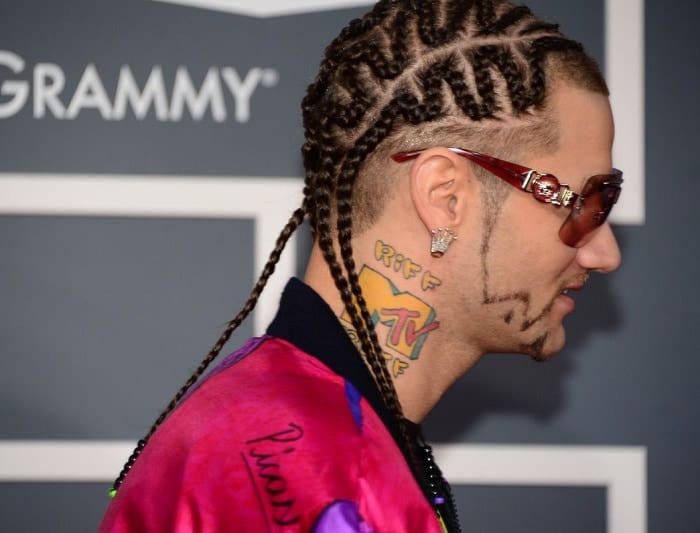 Riff Raff adores zig-zag designs for his cornrows and he is one of the rappers with braids that likes to create similar models for his beard. Also, he uses cuffed beans for the ends to make his hairstyle look more impressive.
5. Travis Scott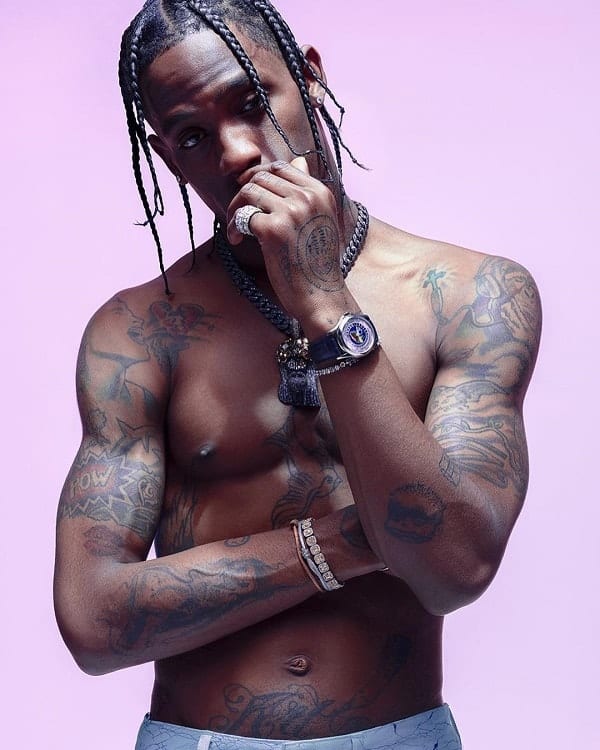 Travis Scott looks gorgeous, and he adores low maintenance braided hairstyles. To recreate his look, you need to create a few knits and to frame your face with a short trim.
6. David Alex Villegas Or Skinnyfromthe9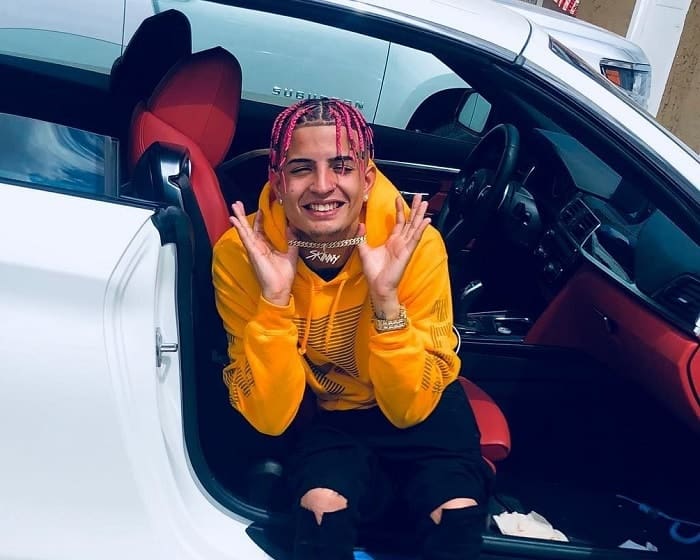 Skinnyfromthe9 takes the hairstyle braids for rappers to a whole new level. He frames his face with a short razor cut and dyes his braids in vibrant colors such as pink.
7. J. Cole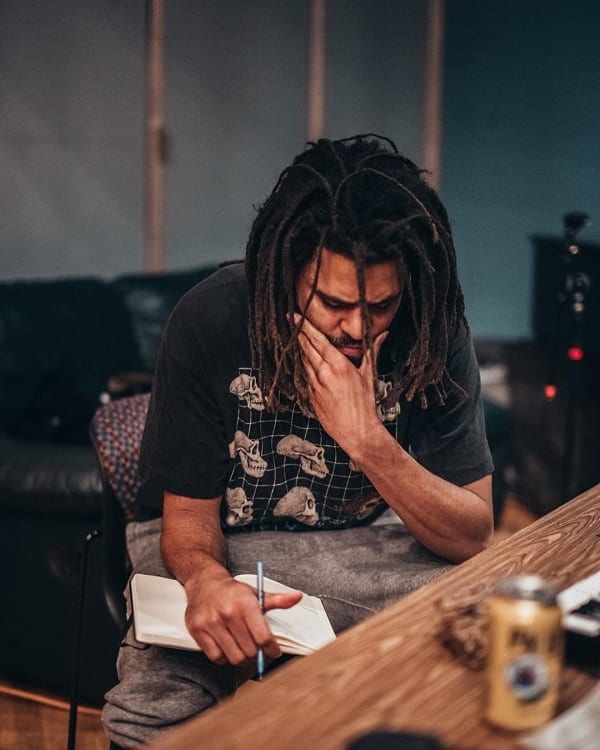 J. Cole wears his dreads quite thin, in a brown ombre shade, in medium length. This way, his hair has more volume, and his hair it's easier to style.
8. Lil Uzi Vert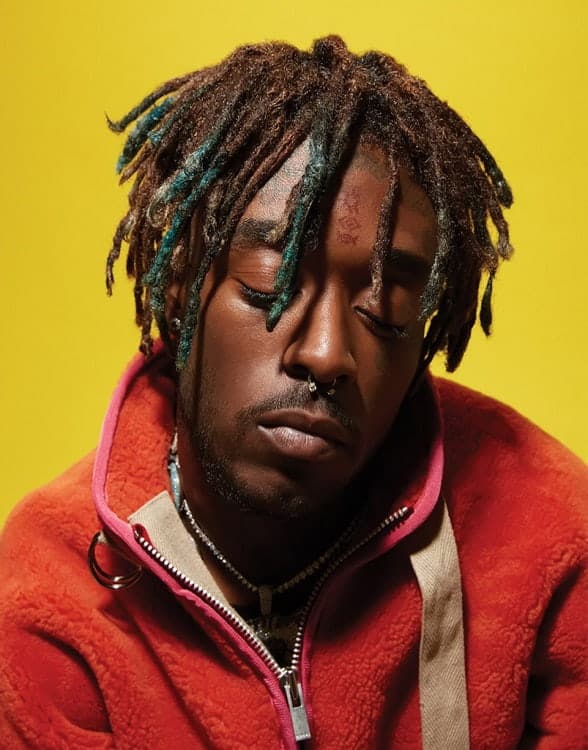 Lil Uzi Vert is a real trendsetter when it comes to rappers with dreads. He keeps his dreadlocks uneven, and he creates ombres that end in electric colors such as teal or green.
9. Gazzy Garcia or Lil Pump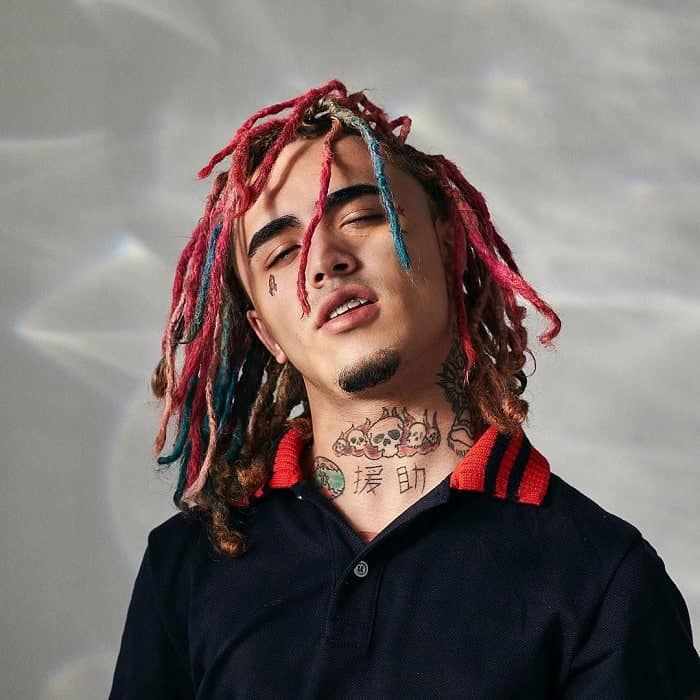 Lil Pump is an eccentric young rapper that wants his hairstyle with dreads to be a real statement. He combines different colors for his knitted strands and flips them on one side.
10. Wiz Khalifa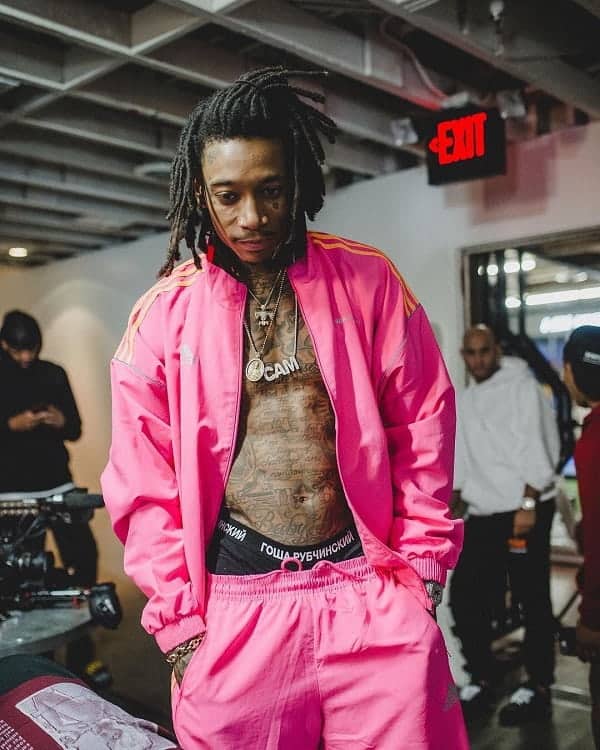 Wiz Khalifa is an idol, and he inspires people not only with his music but also with his choice of hairstyling. He wears his hair in dreads and is usually pinned on top of his head for a bright forehead.
11. Kendrick Lamar
Let's not forget Kendrick Lamar, whose discography is as versatile as his hairstyles. Lamar, the 'Poetic Genius', frequently switches between braids and an afro. Picture him as a chameleon, constantly changing and blending with his musical landscapes.
12. Future
Next up is Future, a rapper renowned for his mumbled lyrics and eclectic style. His dreads are not just a hairstyle but an embodiment of his musical persona – untamed, raw, and magnetic. Think of him as the Pied Piper of Atlanta's trap music scene, his dreadlocks being his distinctive pipe!
13. Young Thug (Elaboration)
Young Thug, a rapper who needs no introduction, pairs his ground-breaking music with flamboyant fashion choices. His dreads are often dyed in different colors.
14. Wale
Wale, a Washington D.C. native, brings a unique blend of poetic lyrics and rhythmic beats to the rap industry. His neatly maintained dreads serve as a tribute to his Nigerian heritage, emphasizing his place as a proud African-American artist. Imagine a poet, holding his heritage close, as he weaves words into powerful verses.
15. Chief Keef
Lastly, there's Chief Keef, a critical figure in Chicago's drill music scene. His dreadlocks, resembling those of a fierce lion, complement his raw, aggressive music style. Imagine a roaring lion, unapologetically powerful – a fitting metaphor for Chief Keef's musical persona.
16. Snoop Dog
From his debut in the early 90s, Snoop Dogg aka Calvin Cordozar Broadus Jr. set himself apart with his silky flow and laid-back demeanor, but his influence didn't stop at the microphone.
The rapper's sleek braids, wrapped and knotted, have become as legendary as his smooth rhymes. Like a time-honored brand logo, Snoop Dogg's braids have become an instantly recognizable symbol in the music world.
17. Lil Wayne
Moving on to Lil Wayne, this rapper doesn't just command respect with his ingenious wordplay and raw storytelling; his personal style also draws attention.
His long, wild dreadlocks are an unmistakable part of his image. These give him a distinct look that has inspired fans and fellow artists alike. Lil Wayne's dreadlocks are as integral to his persona as his groundbreaking music.
18. Playboi Carti
Playboi Carti, known for his unique delivery and minimalist music, also sports an unforgettable look. His unruly and wild dreads, reminiscent of his unorthodox approach to rap, have become as iconic as his ad-lib-centric lyrics.
19. Ty Dolla $ign
Ty Dolla $ign, a multi-talented rapper, singer, and songwriter, is known for his dreadlocks almost as much as for his music. His free-flowing dreads, often tied up in various styles, complement his musical versatility.
20. Waka Flocka Flame
Lastly, we come to Waka Flocka Flame. A powerhouse of energy, both in his music and his performances, Waka's dreads are an extension of his electrifying persona. Long, free, and unbound, they match the intensity and fervor he brings to the rap scene. It's as if Waka Flocka Flame's dreadlocks are an embodiment of his name – fiery, eye-catching, and unabashedly bold.
Rappers took the dreads and braids to a whole new level of styling, and they are real trendsetters when it comes to the Afro American community and not only.
And no, they don't keep their braids simple, they create fabulous designs that are mesmerizing to see and cool to recreate.