Braids are always in fashion, no matter the year or season. There are so many white men braid styles to choose from that you can hardly choose one. From French braids to plain old plaits, each braid has a unique style of its own. You can choose one which goes well with your personality and mood.
How to Attain Perfect Braids for White Men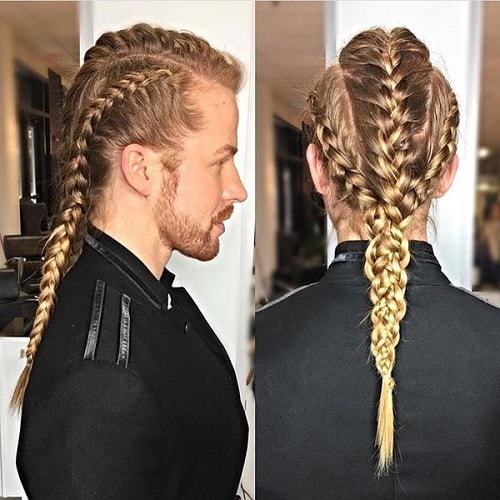 Here is a simple and easy procedure that you need to follow through before making a braid for white men:
Moisten your hair and comb it thoroughly.
Rub a small amount of gel into your hair gently to give them a smooth feel.
Part the hair in small sections with the help of a comb. The sections should be such that you can easily braid each section separately.
Cut out any rough ends or small hair that will poke out of your braid later on.
Once you are done with these steps, you are good to begin braiding your hair.
Following Video Shows A Simple Method of How to Do A Simple Braid Hairstyle for Men
Top White Men Braids Hairstyles
Here are some of the coolest braids for white men that they can sport and look nice. All of them make sure that the hair stays off your face.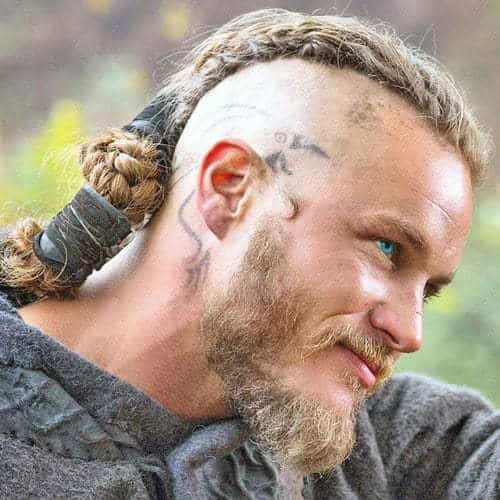 This is a cool braid for white men bordering on the edge of wild and rough. There is thick warrior braid of long hair, roughly put together. The sides of the head go through shaving to put more focus on the Viking braid and you can even go for a fade if you do not want to shave off the sides of your head.
This goes really well with a beard to as in the case of the Regnar Lothbrok in Vikings. This look really highlights. Your facial features giving them a sharper look.
2. Twin Pigtails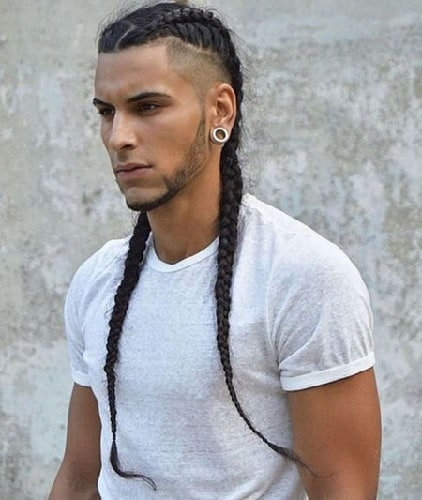 Cary Fukunaga, the creator of True Detective, sported this hairstyle back in 2021 and looked badass. White men should try this braid hairstyle too if you have shoulder length hair as the twin pigtails make your jawline stand out more. This sure is your go-to style if you want to look cool, stylish, fashionable and intimidating at the same time.
3. Braids in A Man Bun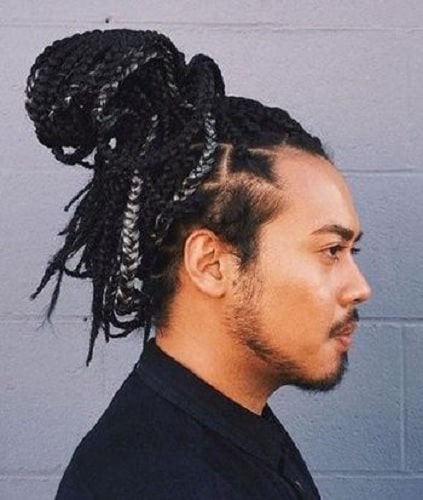 Okay, so if there is no altering your man bun then you can at least put more details and attractiveness to it. You can have multiple small braids beginning from your forehead and ending in the top-knot. You can have a single plait going there too. It all really depends on your choice and personality.
4. Simple Single Plait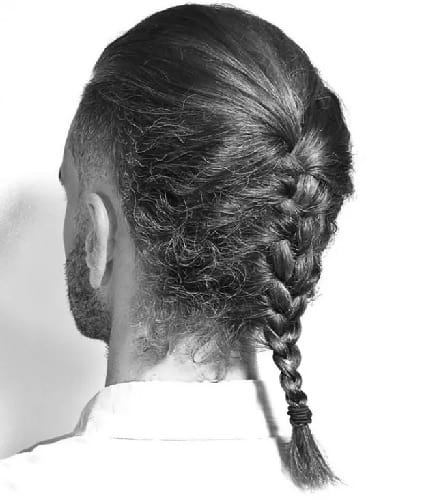 This is something that is practical and cool at the same time. You do not need to put too much time or effort into this white men braid hairstyle as you can naturally intertwine layers of hair to make it. Jared Leto has been sporting this cool braid for quite a time now. This sure looks great on him and you will look equally good in it.
So try these white men braids to look like a pro in the crowd. You will surely love to be the different one.