A Mohawk dreads is always going to come back in fashion no matter which decade it is. The Mohawks have such a cool aura around them that everyone loves the spirit they create.
Add dreadlocks to the mix and you have the best hairstyle which is sure to take you to new heights of hair fashion. If you have high energy inside you and want to show it in your hairstyle then go for a dreadlock Mohawk.
Coolest Dreadlock Mohawk Hairstyles
Here are 11 of the best Mohawk with dreads hairstyles that you'll be dying for.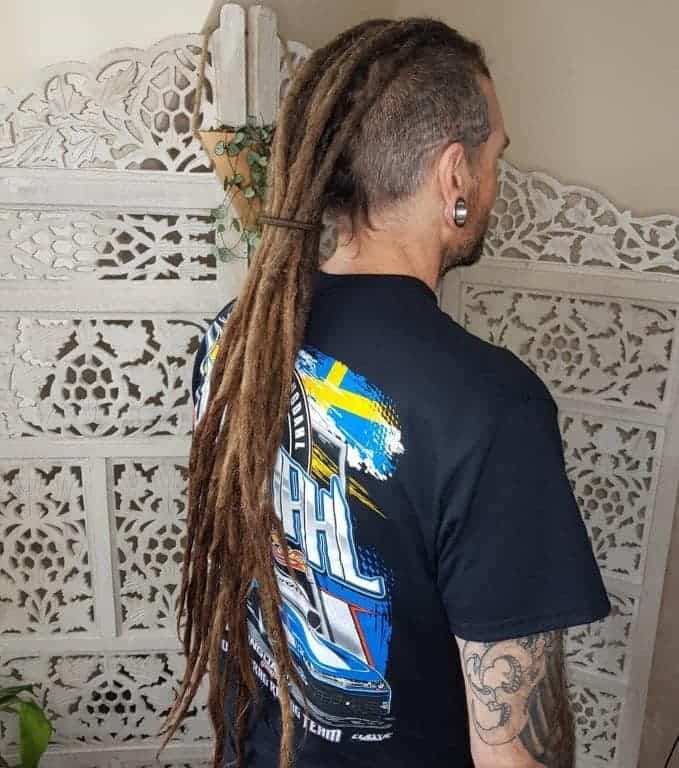 If you have long dreadlocks and do not want to part with your long hair then do not cut it. Rather you can transform it into a cool and funky hairstyle just like this one. With this, you do not even have to shave off the sides. A low fade at the sides will do the trick for you and you can sport a dreadlock Mohawk with confidence.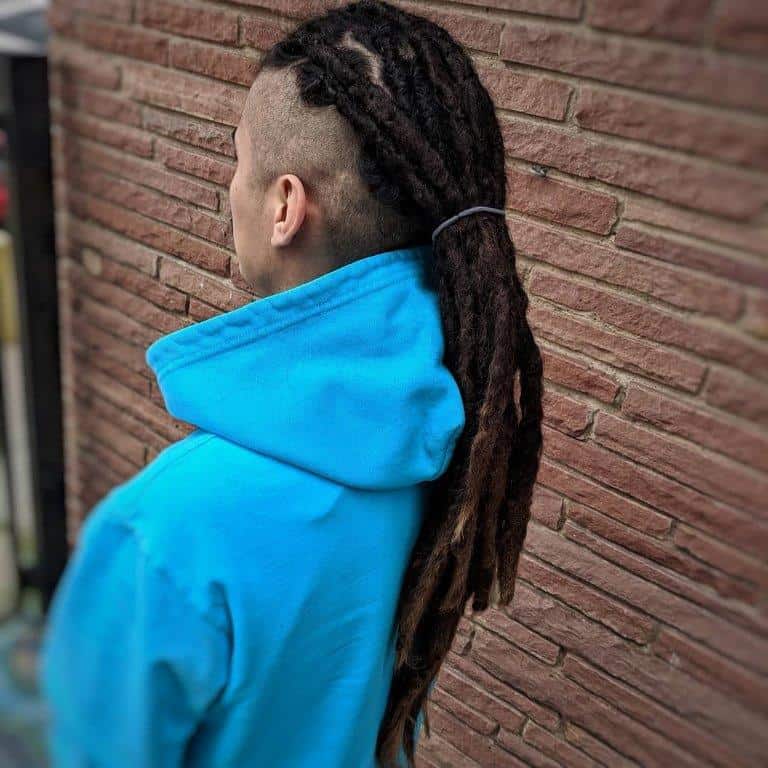 Well, your long dreads are worth cherishing with a style as amazing as this one. The Mohawk has neatly shaved sides and the dreads are then tied in a low ponytail.
This creates a neat and well put together appearance despite the dreaded locs. This is great for you if you want to have bad guy looks, but still, want a humility around you.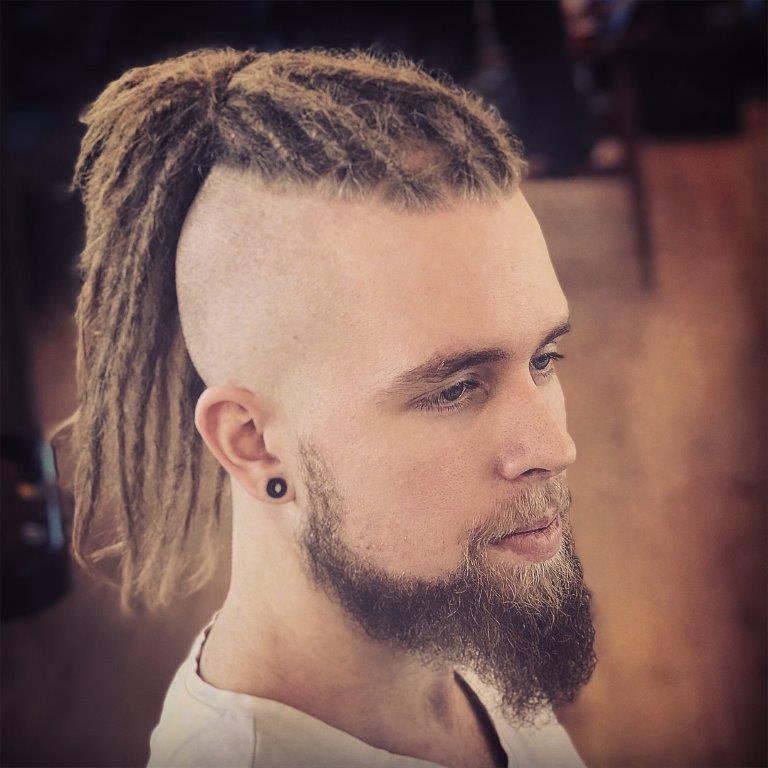 This one is totally for you if you love to have fun and impressive Mohawk dreads hairstyle. The dreadlocks are long, but not too long which makes them admirable and easier to handle.
The dreads are then tied in a high ponytail making it perfect for summers when long hair get annoying. This makes the shaved sides even more noticeable.
4. Spiky Fauxhawk with Dreads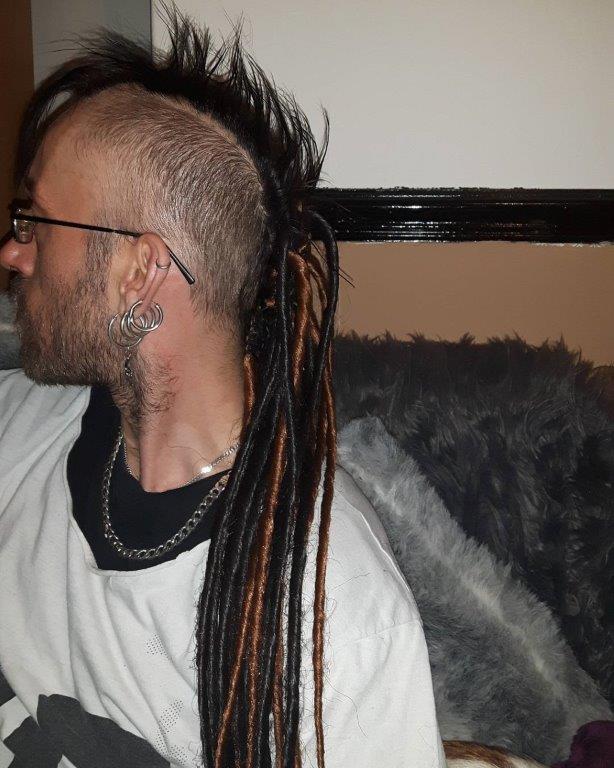 There is nothing to worry about if you do not have hair long enough to knead into dreads. You can just get faux dreads to enjoy this amazing disconnected undercut hairstyle while making sure that your natural hair stays around too.
The spiky Mohawk is the best part about it as it has all the magnetism of an attractive Mohawk with dread hairstyle.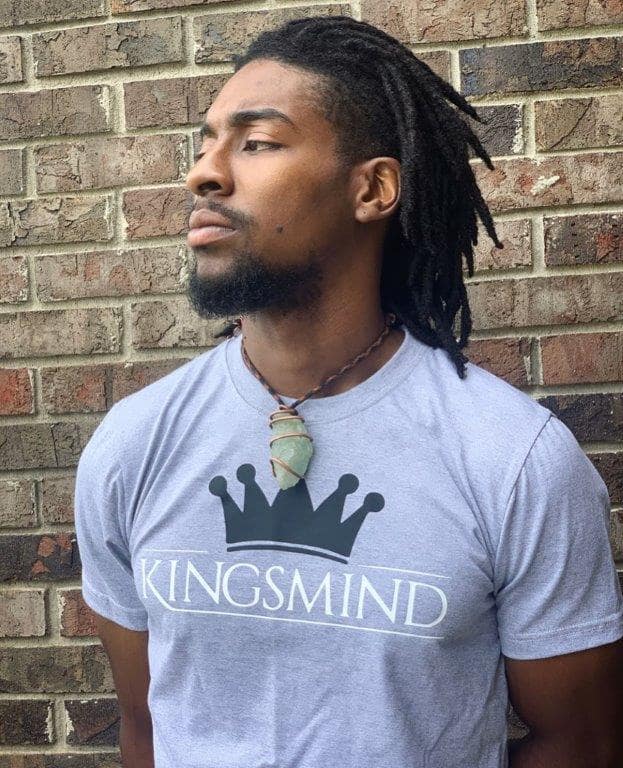 Your medium Afro hair can be kneaded into some cool dreadlocks too. This hairstyle lets you have a cool dreaded Mohawk without having to shave off the sides of your head. The low fade allows you to hide any scars or birthmarks that you might not want to show as well. You can even tie it in a ponytail if you find it overwhelming sometimes.
This dreadlock Mohawk is quite tame and suits the needs of those who want to go cool, but still look classy. The dreads are interlinked in an intricate way making the braided Mohawk look even more stylish. You can then secure all the locks in a ponytail at the back.
If you do not want a very narrow Mohawk dreads and love your hair to have a little more coverage then go for this one. It has a broad Mohawk which has the dreadlocks tied neatly at the back. You can even make a bun out of these locs.
8. Upturned Mohawk Dreads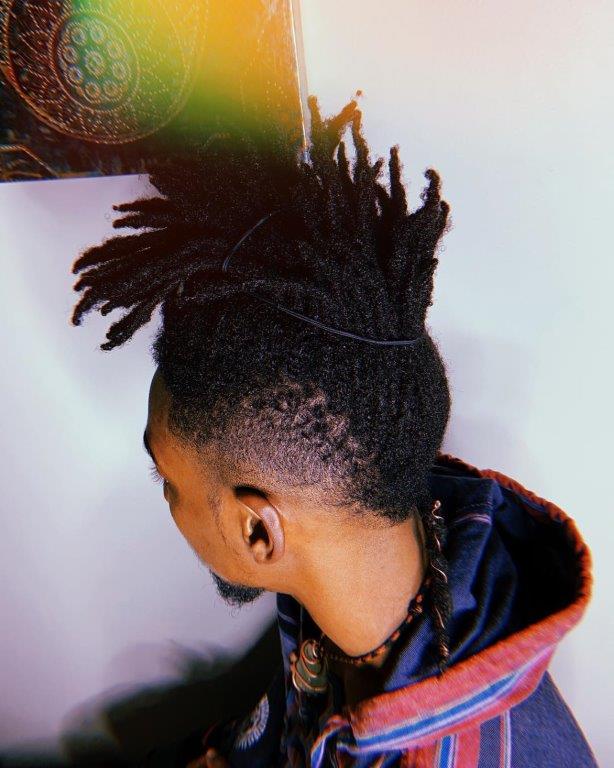 Why have an ordinary hairstyle when you can be extraordinary with this one? The dreadlocks are short, but they are all upturned with a rubber band. This is one of the coolest modifications of Mohawk with dreadlock hairstyle.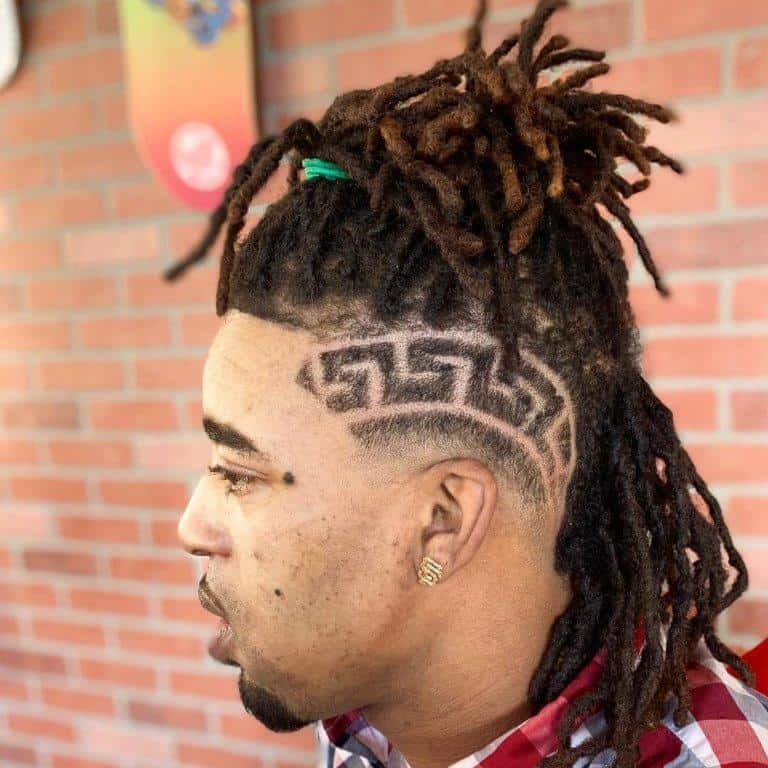 Do you love your creative side to show in your looks too? Well, if you do then this Mohawk dreads hairdo is absolutely worth a try for you. The Mohawk has medium dreadlocks the top part of which is tied at the front. The sides have a designed fade where you can use your artistic insight.
10. Thin and Long Dreads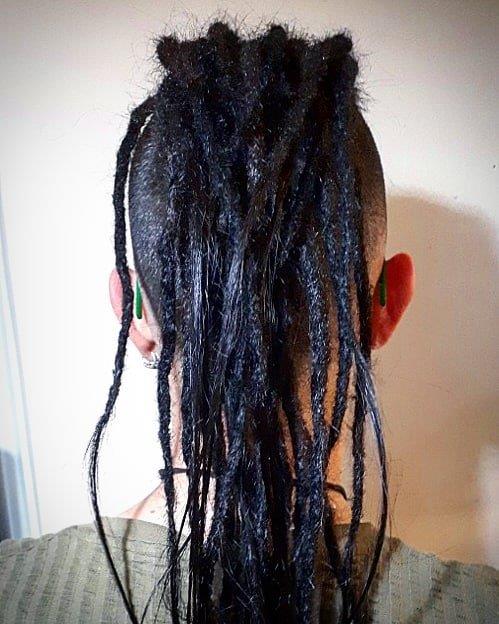 If your long hair does not have a lot of volumes then you can go for this Mohawk. The dreadlocks are thin and long while the sides have a high fade.
Do you love playing with different hair colors? If yes then go for this one. The messy dreads are dyed in different shades of brown making a very cool dreaded Mohawk on the whole.
These dreadlock Mohawk hairstyles are sure to bring loads of coolness to your personality, so go ahead and get them!