Getting a faux hawk braid is a manly hairstyle which can look daring, especially once paired up with the right outfit. If you are a fan of bold, unique, and different hairstyles, why not go for this haircut? In fact, we have gathered the top 10 stylish and different options, ideal for everyone!
How to Do Braided Faux Hawk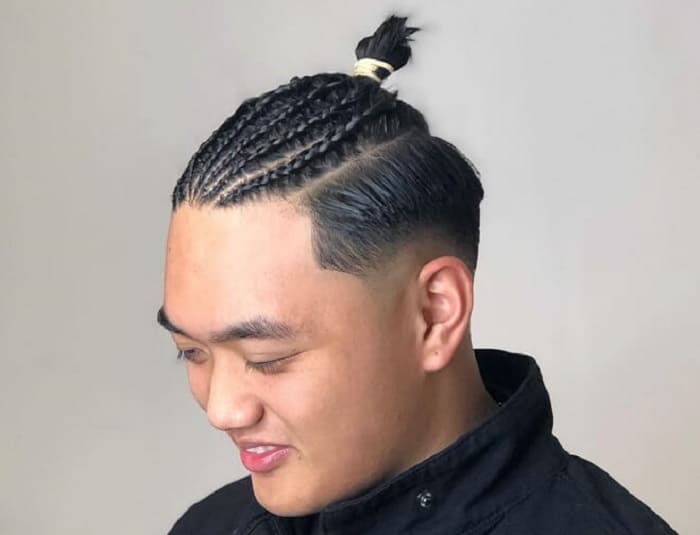 Step 1: A faux hawk cut is a bit sharper, edgier, and longer on the top – hence it represents and looks like a hawk itself. If you have longer and more defined strands at the top, shave and cut the rest of your hair on the sides, as much as possible.
Step 2: Once you get that lifted effect at the front, it is key to give yourself a set of braids. Some men love to tie these braids on the sides and with the leftover parts of their hair (those who have long, strong, and thick hair), while others can create braids only from their upper pieces and their bangs. You can choose your preferred side and style and go from there.
Step 3: Create the braids by doing Dutch braids and always twist the braid in the end, making sure you secure it with either some hard hair wax or an elastic. You can also go for dread braids and let them stay put on their own for weeks to come. These faux hawk braids are ideal for those who are trying to grow out their hair long, natural, and healthy.
Step 4: Leave your hair like this for as long as possible. Try to wash it once a week, and in the meantime stick to baby powders, leave in conditioners, as well as dry shampoos. The longer you resist washing it, the healthier it will come out.
Unique Faux Hawk with Braid Hairstyles
These are the trendiest braided fohawk hairstyles for men that you should know.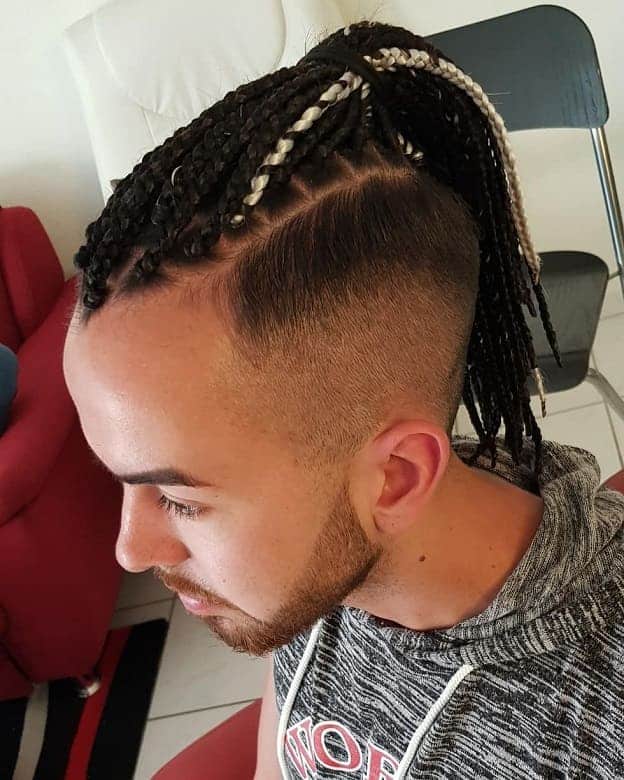 If you want a haircut which is super manly and ideal for parties, casual gatherings, as well as night-outs, this is it. It is the proper faux hawk with box braids for pros and those who have already rocked shaved sides with braids, as well as those who are not afraid of attention-seeking looks.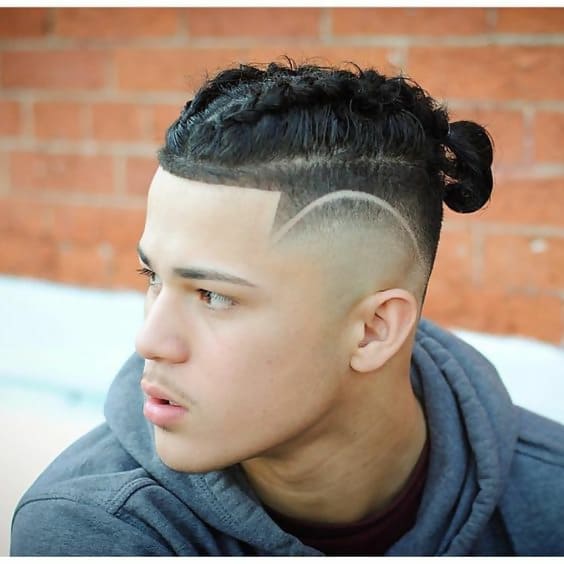 If you love to tie your hair in a smaller bun you can wear it at the back, and go for a set of braids at the front. This haircut is very clean and sleek, ideal for guys who are just getting into faux hawk braids style.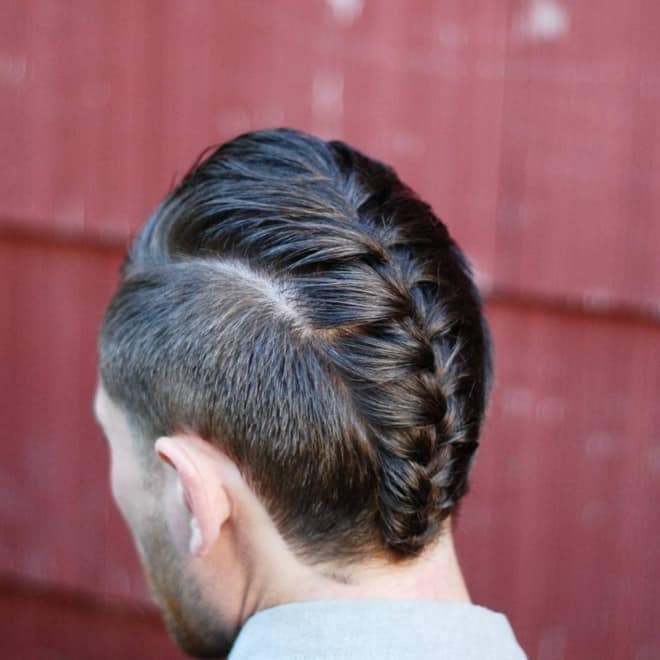 If your hair is naturally short doesn't mean that you should stay away from men's braided faux hawk haircuts. In fact, you can have your braids professionally done at the salon, and you can wear the ends of your hair fluffy and curly. Just comb them through each morning and you are going to love the results.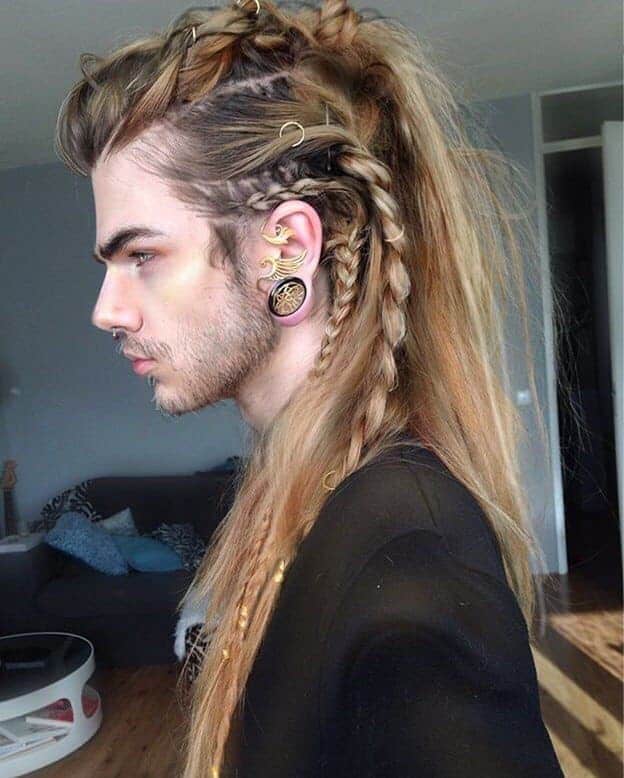 Guys who have naturally long hair don't need to cut it, but you will need to trim it and define the edges. Make sure your side parts are thinner and tied into a braid, while the top itself should always stay voluminous.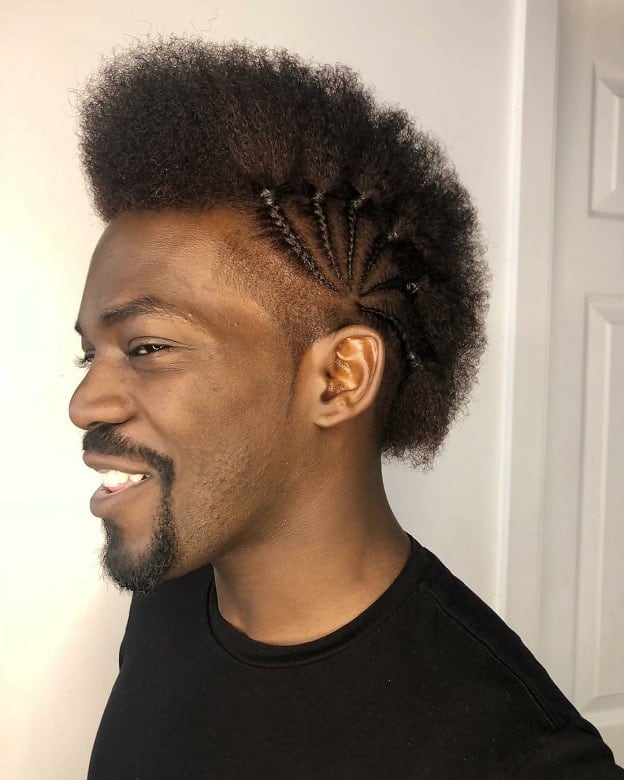 If you prefer these side braids over the typical top cornrow braids you can wear them as an accessory to your hair on a daily basis. Make sure you go to a well-trusted barber shop, and ask your hairdresser to make them as tight and as small as possible since fohawk braids will give them that extra pop.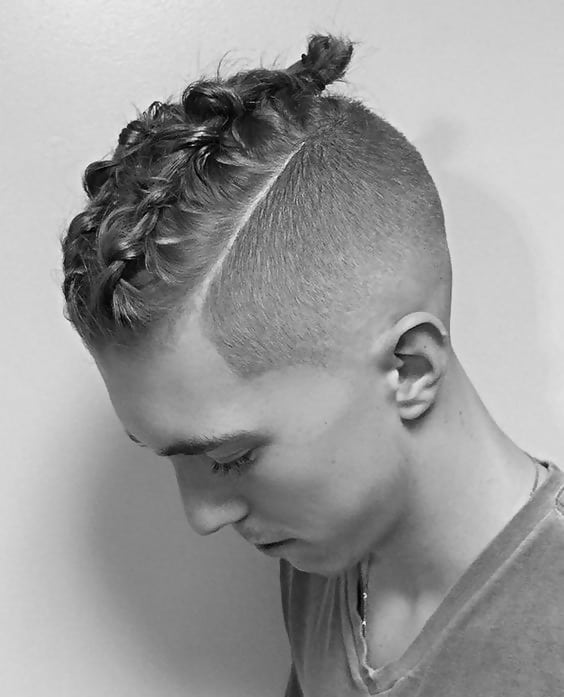 If your hair is naturally thin or you prefer that shaved style you can still get a pair of minimalistic braids & faux hawk at the top. Make sure you use a lot of dry shampoo or any other texture-enhancing product just to get that top nice & flowy.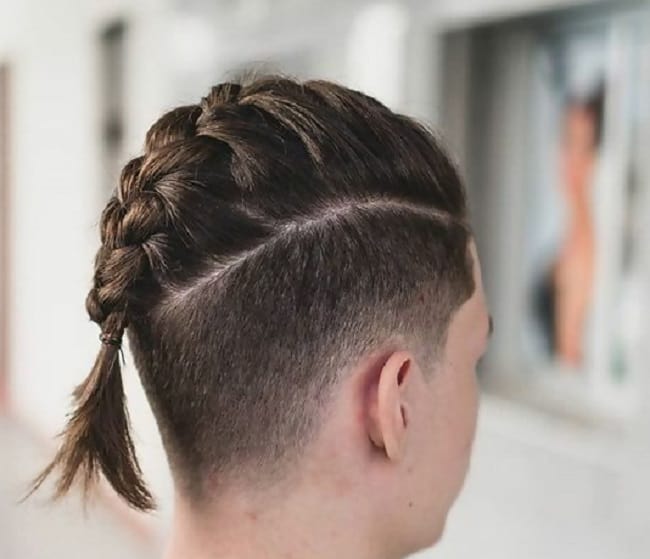 Tie your hair in a slick ponytail if it is medium-long. Also, you can add some hairspray to give this faux hawk braids shine and definition + you will keep it secure when out and about, or even when doing some sports.
8. Long & Defined Dutch Braids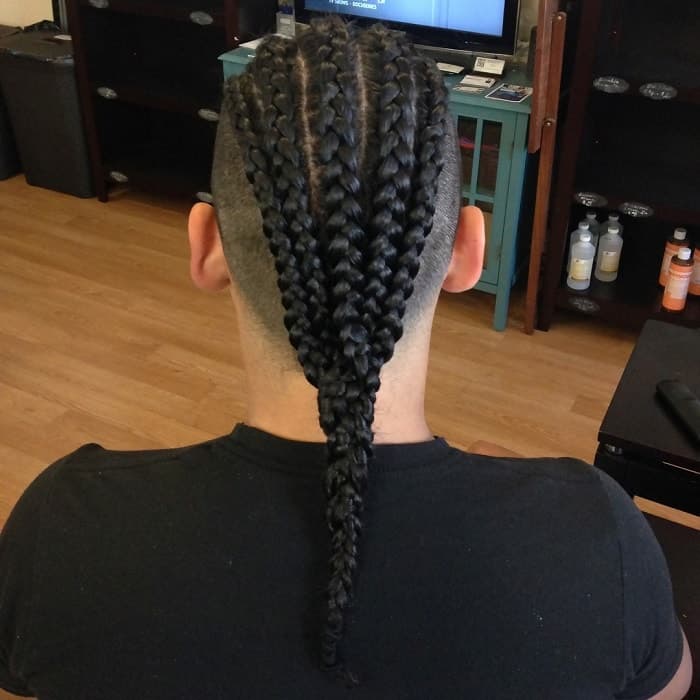 Defined braids are a bit hard to do, especially on long & thick hair. For this particular braided faux hawk hairstyle for men, you should have a lot of patience and rather ask your hairdresser to do this for you.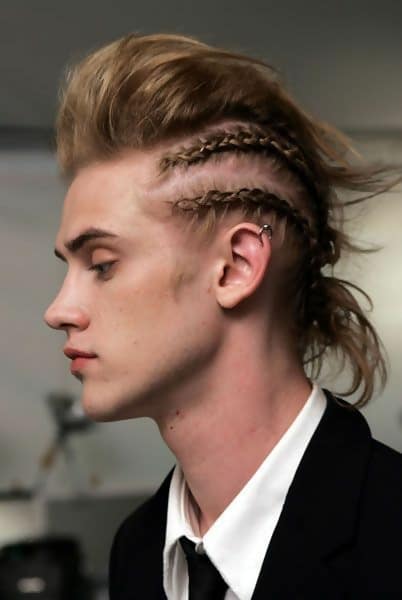 A faux hawk with braids will look good on anyone, especially men who have some piercings. Since this haircut is bold on its own, you can further decorate it with some simple studs, or any other piece of jewelry.
This basketball inspired haircut is often spotted on basketball players, athletes, or men who love sporty & sweaty situations. It is practical, it won't get onto your face, and it provides a stronghold for every strand. You should get this faux hawk braids if you are a sporty person, or simply if you prefer two thin braids over one thick one.