The short undercut can be a great option to consider for any man who has short hair & is interested in making sure that their style isn't boring. This style is fresh and interesting and one of the easiest to maintain, making it a great option for the man on the go.
Short Undercut Hairstyles for Men
We have compiled a list of 10 short undercut styles to try this season.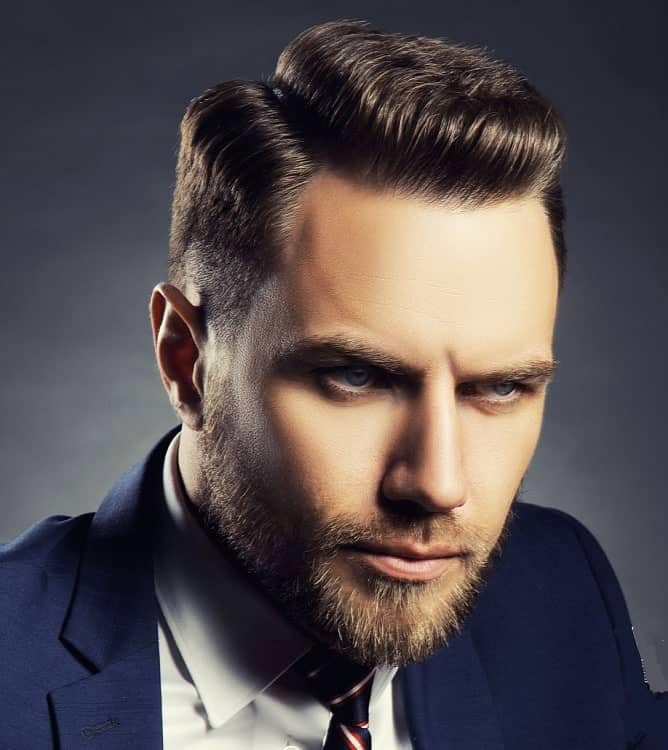 This is a classic men's short undercut. It features hair that is left a little longer both on top and on the sides of the head, resulting in a very thick and rich look. Thanks to the fullness of the hair, men have the option of easily styling this look with a little extra product to shape it in a few different ways, giving them great control over their appearance.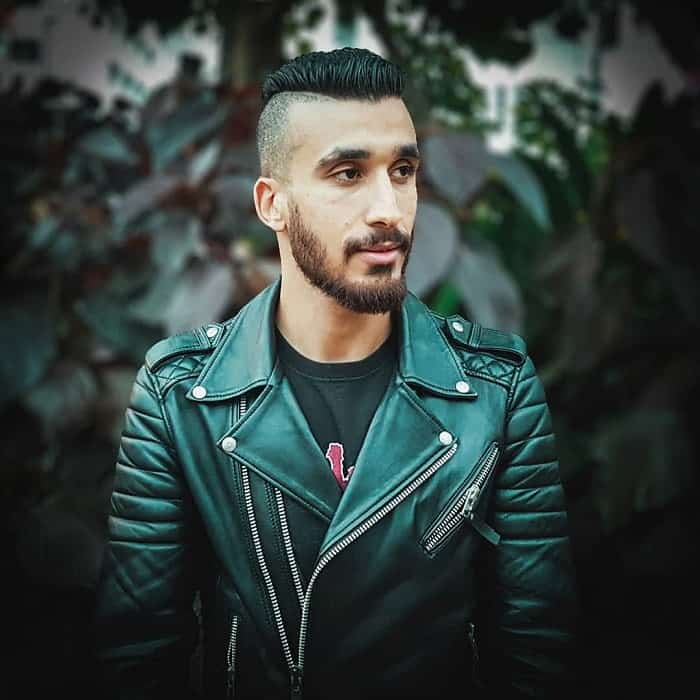 Very short sides with longer hair on top is a unique take on a short undercut and one that is sure to draw the attention of anyone passing by. Thanks to the longer hair on top, the short sides are highly contrasted, which makes them really pop. The longer hair can be slicked back to show off the sides or left down for a casual look.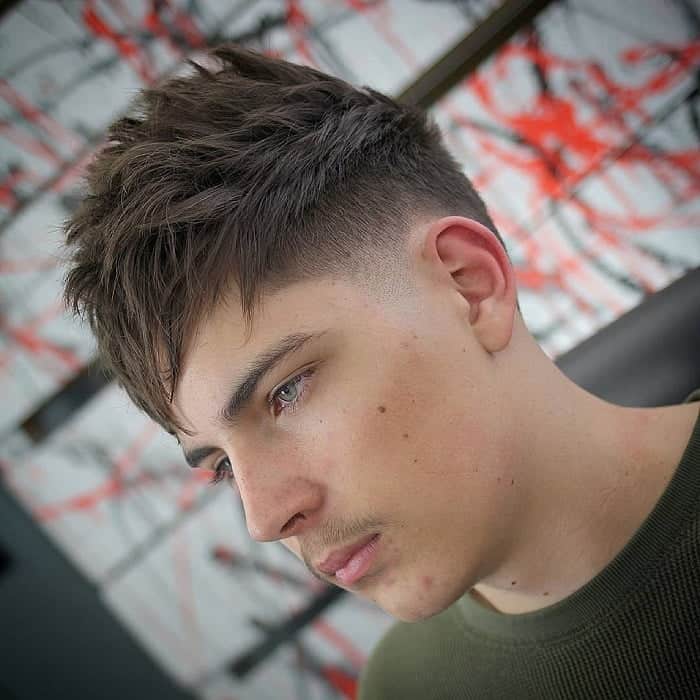 Adding some volume in the form of spikes to longer hair on the top of an undercut is a great way to spice up the short hair look. This is a fun way to add some interest and definition to the style and to keep the hair from looking boring. Adding just a little product will prevent the hair from looking too defined and will give the man with this style a natural look.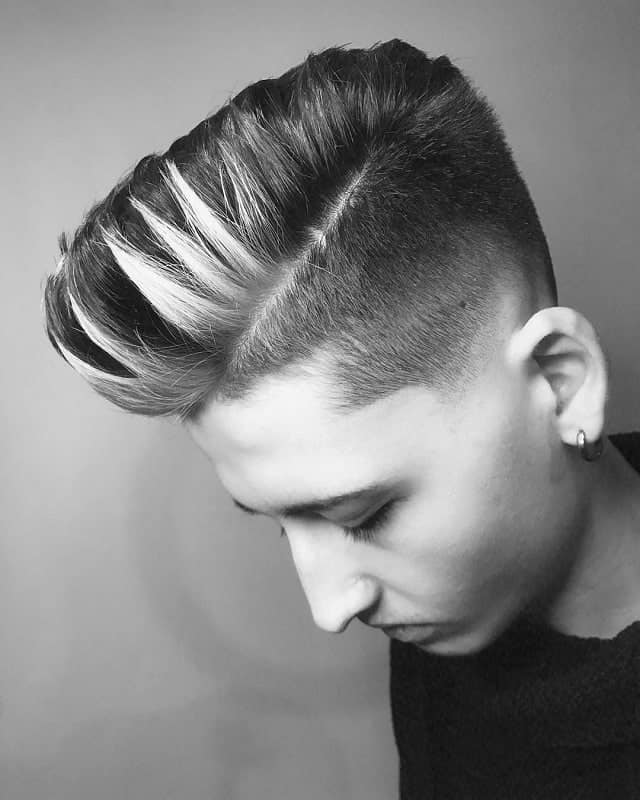 Men who want to really show off their flair for great hair will appreciate the way that a touch of color looks in their long hair. This can be any color, as long as it contrasts with the rest of the head of hair so that it really stands out and makes a statement, which means that men can choose from a wide variety of colors to express themselves. This short hair undercut will flatter the color.
Tattoos on the sides of the head are something to show off and to be proud of, and this style shows how great this can look. Shaving the head around the tattoo allows it to really shine and to be the focal point of the short undercut hairstyle. The rest of the hair can be worn a little longer to make the style look unique and prevent it from becoming boring.
6. Two-toned Hair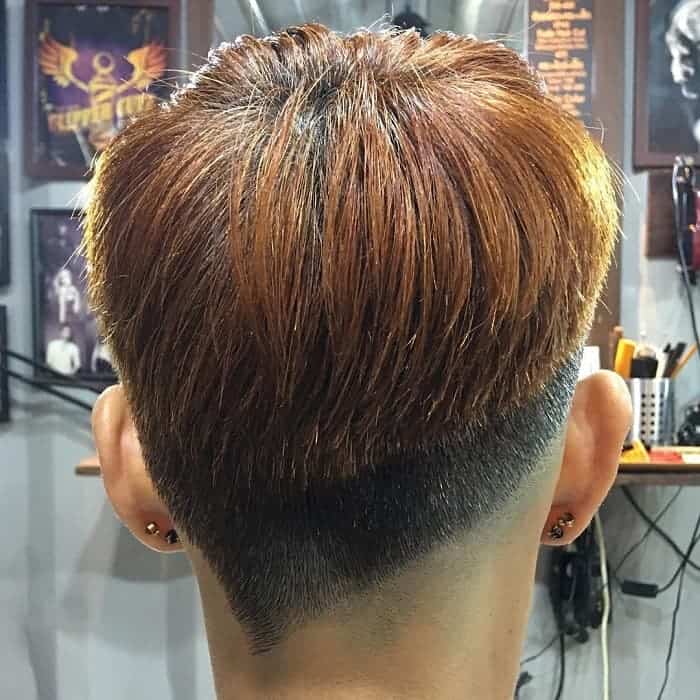 Short straight hair that is allowed to grow out some in the back and then is dyed a rich color adds a great contrast to an undercut. Keeping the hair on top a different color from the shorter hair really helps to make this style pop and will attract a lot of attention on the street, ensuring that the man with this style always stands out from a crowd.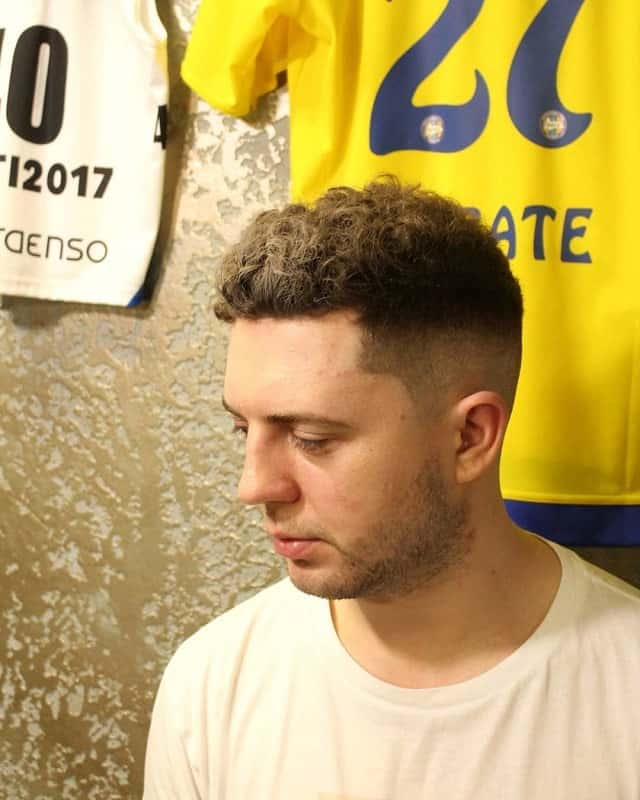 Men who have curly hair often give up on the dream of having an undercut, but there's no reason why a man's curls can't be the crowning glory on a great undercut. This short haired undercut style keeps the curls a little shorter so that they aren't out of control, which can make them look unkempt. Showing off the shape of the curl, however, ensures that they look great and healthy.
There's no reason why an undercut has to be completely neat. Allowing the hair on the top of the head to get little messy shows that the man with this style doesn't take himself too seriously. It's a fun way to wear a short undercut without worrying too much about whether or not the hair looks grown out or if it will look unkempt.
Hair that is left a lot longer on the top of the head looks amazing when it is slicked back from the face. This allows a man to show his face and to show off his style. Slicked back hair looks very high fashion, especially when paired with a trimmed and manicured beard. This short hairstyle with an undercut is perfect for the bold man who is confident in his appearance.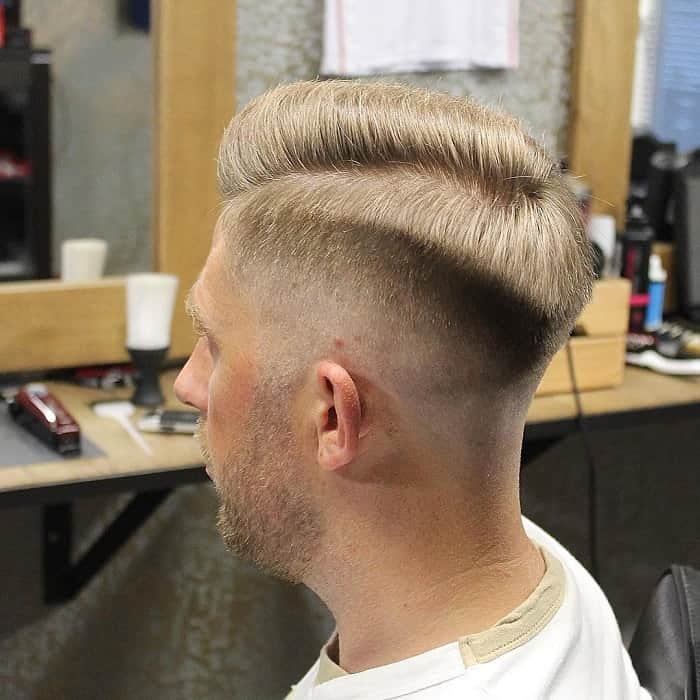 There's no reason why men can't have more than one layer in their undercut, and this style shows how unique and varied this look can be. Rather than following all of the style rules, men who have this undercut with side part hairstyle are willing to go against the mold and to stand out in the crowd a little, making it a popular choice for leaders and men with lots of confidence.
The short undercut is a popular style not only because of how easy it is to style, but how flattering it is on most men. Any of these short undercut hairstyles are a great option for a busy man on the go.