Slick back hairstyles are men's favorite in 2023, and we can undoubtedly understand why! These long hairstyles are versatile and are easy to reproduce, whether you have long or medium hair. We have selected 10 long slicked back hairstyles that'll make you visit the barbershop.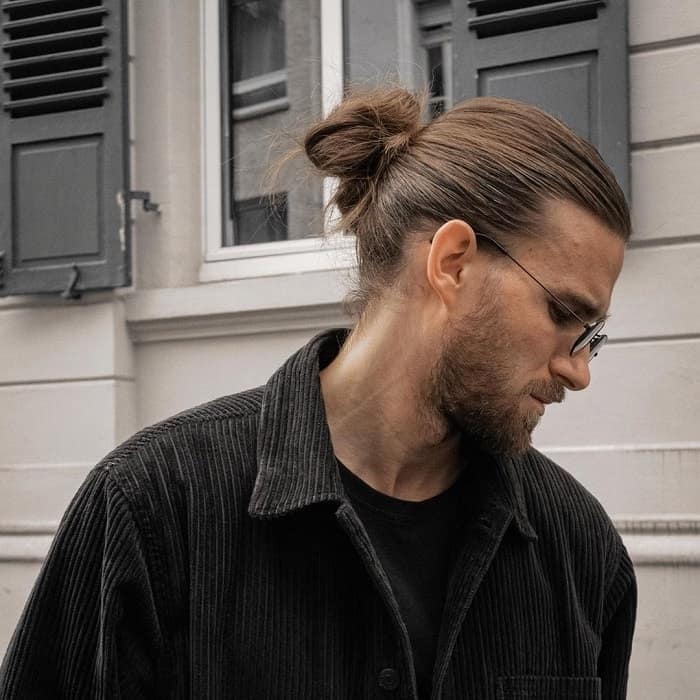 Whenever you want a relaxed look that you can arrange in less than one minute, comb your hair on your back and pin your long locks in a long slick bun. You can accessorize this hairstyle with a pair of glasses.
2. Slick Back Long Curls
If you're really into long hair, this slick wet look for curled hair will leave anyone breathless. Comb your hair on the back and use hair wax to create that wet appearance. Select a few strands of hair and let them fall on your forehead.
3. Low Fade on Slicked Back Top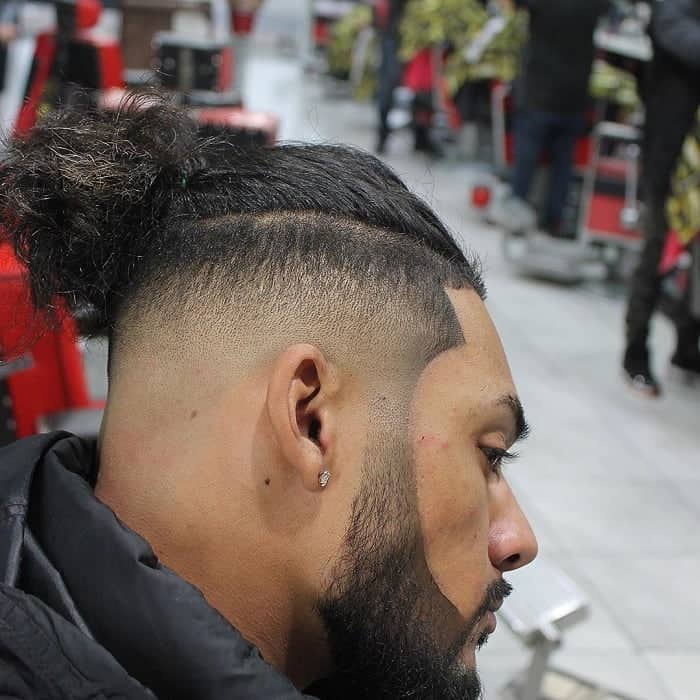 Create a low fade for your back and keep your top hair long, pinned in a bun. Combine this hair look with a short beard and a mustache.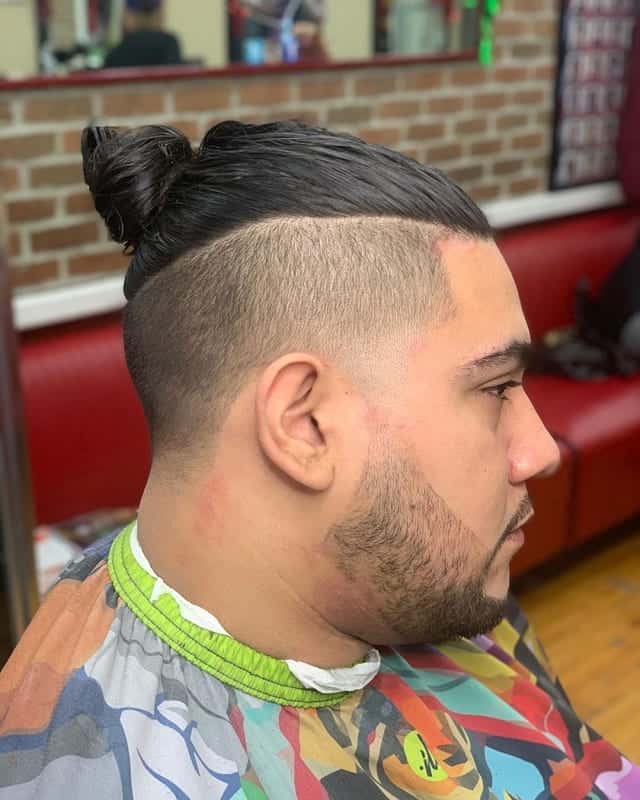 Create a gorgeous wet look using hair wax and get a short undercut trim. Gather your top hair into a bun. It will create a magnificent contrast that you will adore.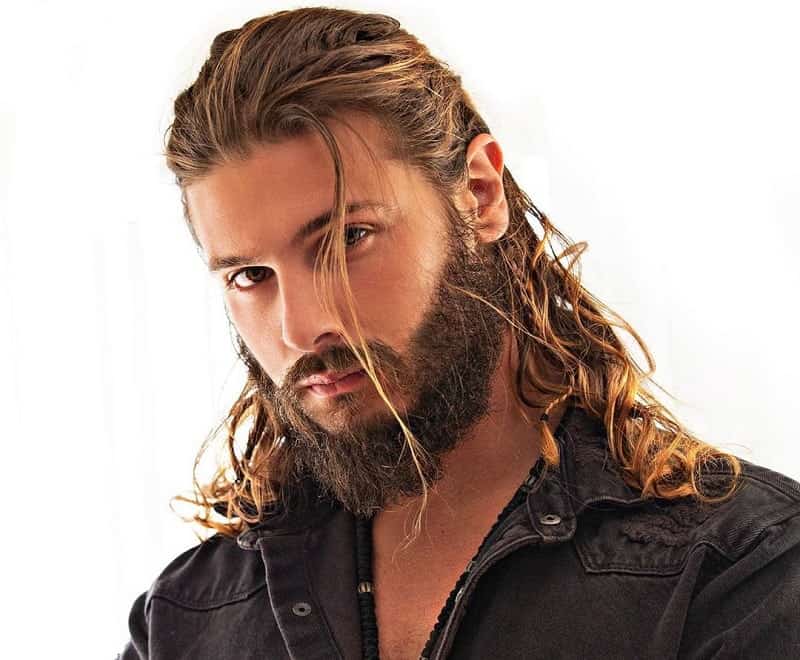 Keep your beard in a long boxed shape and split your hair into two pieces. Pin the top side into a ponytail and let the lower part loose. Your wet textured curls should fall on your back and shoulders.
6. Slicked Back Blonde for Long Hair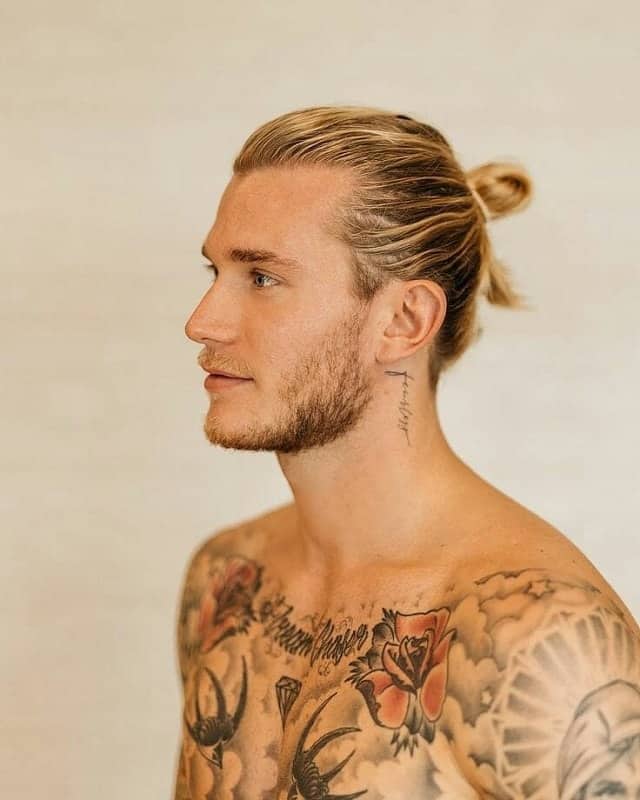 If you have blonde hair and blue eyes, this is the best long slick back hairstyle for men because it will make you look like a supermodel. This hairstyle will make your eyes look more breathtaking.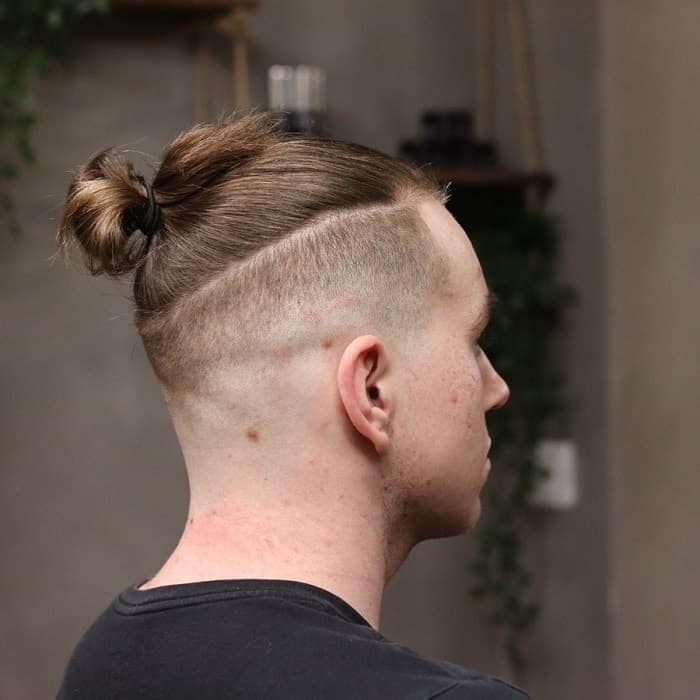 For this long sleek back hairstyle, you need to create a faded trim, with an oblique cut. Keep the top hair long and pin it in a lower messy bun.
8. Colored Long Slick Back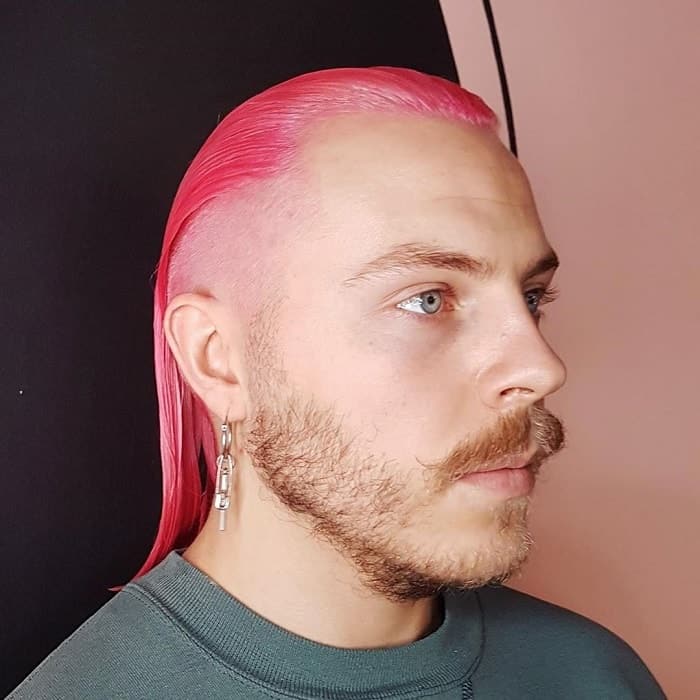 Want a hairstyle that is undoubtedly eye-popping? Choose a short faded undercut and keep your top hair long. Choose a bright pink color for your locks and comb your mane on your back. Create a wet look!
9. Slick Back Ponytail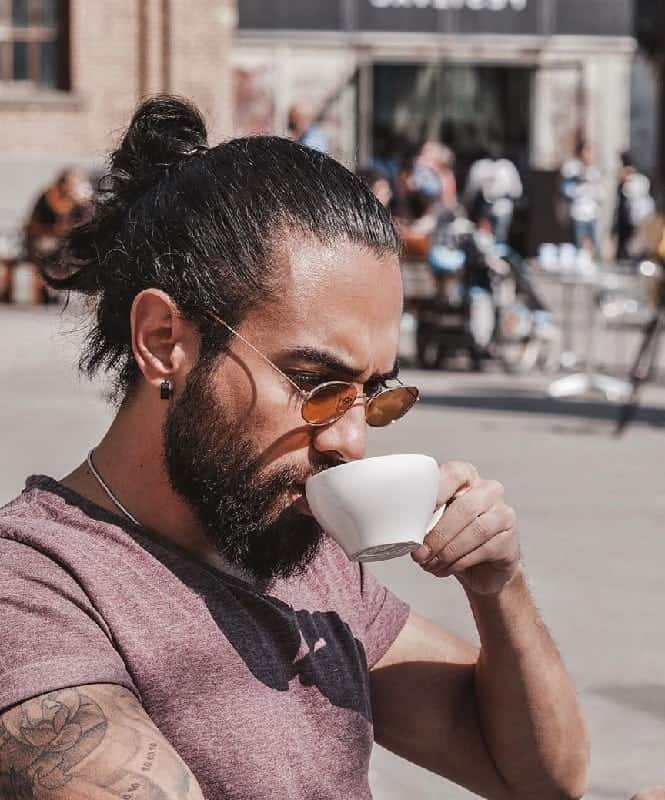 Give yourself a slicked-back look by pinning your whole hair into a medium bun. Complement this hairstyle with a ducktail beard and get a trendy, fashionable look with a pair of sunglasses.
10. Long Slicked Back Hair with Shaved Sides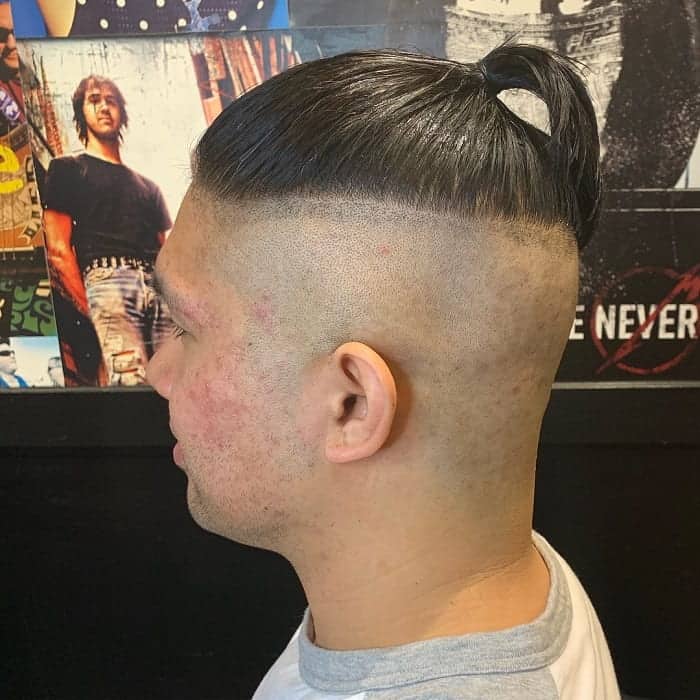 Shave your sides and gather all that long hair from the top of your head into a ponytail. Use hair wax to make your threads look slick, and you'll get an adorable comfy hairstyle.
For this look, your best friend becomes the hair wax that will help you get that gorgeous wet effect. Just these styles a try, and you'll forget about any worries that your hair doesn't look right.