Curly haircuts are always in high demand as black boys with curly hair have natural curl texture. Although there are many variations of curls out there, curly hair remains constant. The boys love to style their hair in funky and unique ways, for which they need a constant fashion update. The young boys need something fun and creative to keep changing their looks to have an exciting life.
Styling Tips for Black Curly Hairstyles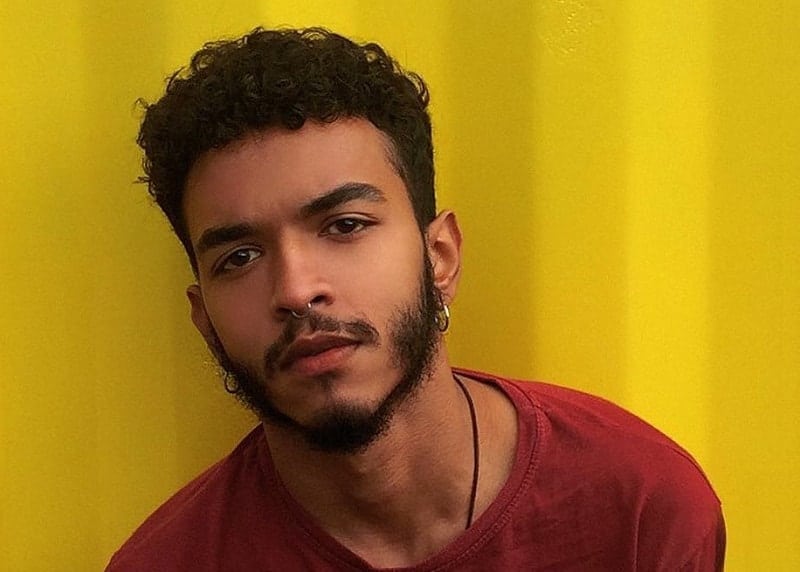 If you love these black boys haircuts with curls as much as we do then there is a style guide for you.
Wash and condition your hair before styling it after a haircut.
After thoroughly drying your hair, put some wax, gel or any other product that you want on it.
Then comb the curly hair with a wide-toothed comb to have a better detangling without any hair breakage.
Then comb the hair into its place and finish the style with a high-quality hair spray.
Amazing Black Boy's Curly Hairstyles
Here are 15 excellent curly haircuts for black boys.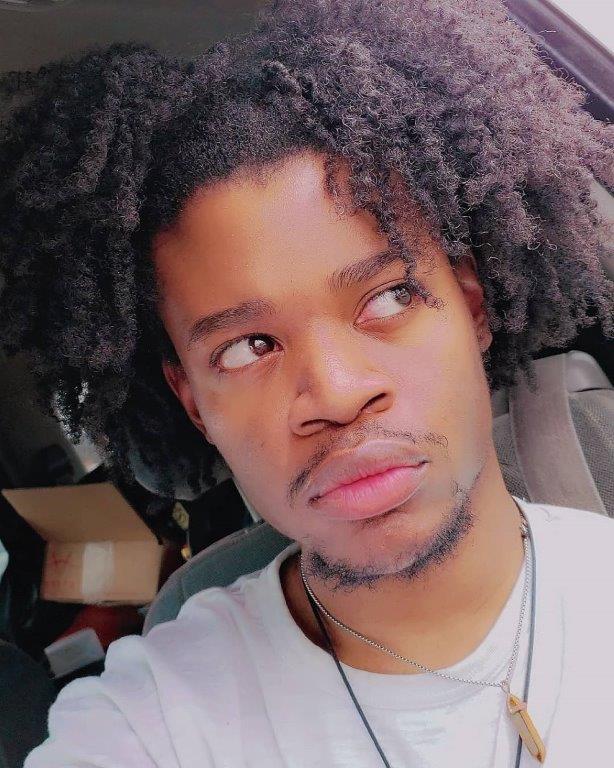 If you have kinky hair and want to flaunt their natural texture in a fashionable manner then go for this one. A middle parting makes these curls bounce in all directions so that you can feel high spirited throughout the day.
This haircut is amazing for all black boys with curly hair. The funky energy that comes to your personality with this one is going to make you way more popular than you already are.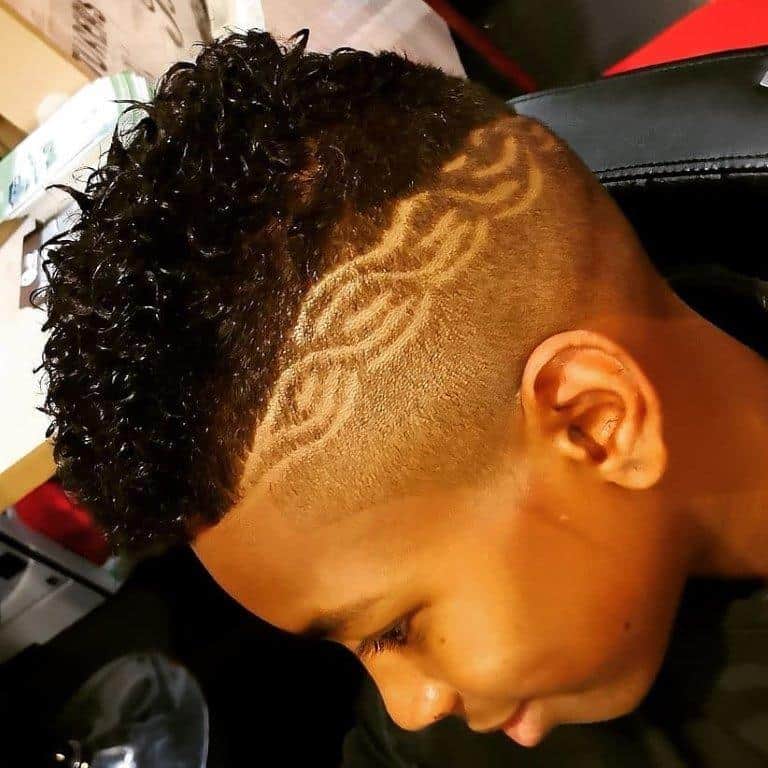 This one is quite a popular option among little black boy haircuts for curly hair as the boys love it. The hair has neatly combed curls at the top cut in a curved shape which is quite chic.
There is an intricate design at the sides marking the end of the curved top which has nice details to it. The curly hair fade makes the curved top and design even more prominent making sure that your little one gets all the confidence that you want him to have.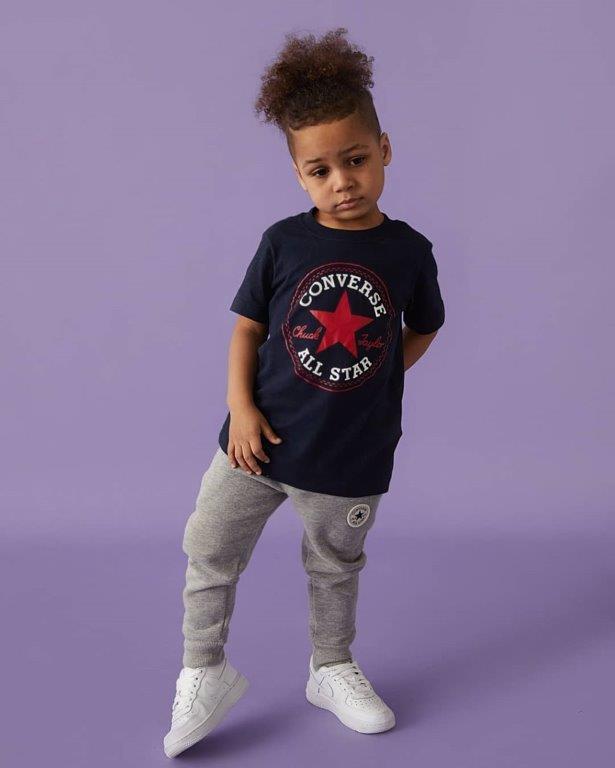 The cute little boys deserve cute hairstyles, don't they? This one is a messy top up between the crown and forehead which causes curls to fall about freely.
The top-up has a very high-spirited feel which the black boys with curly hair are going to love a lot. The medium bald fade at the sides brings more focus to the messy curls at the top making it even more fun.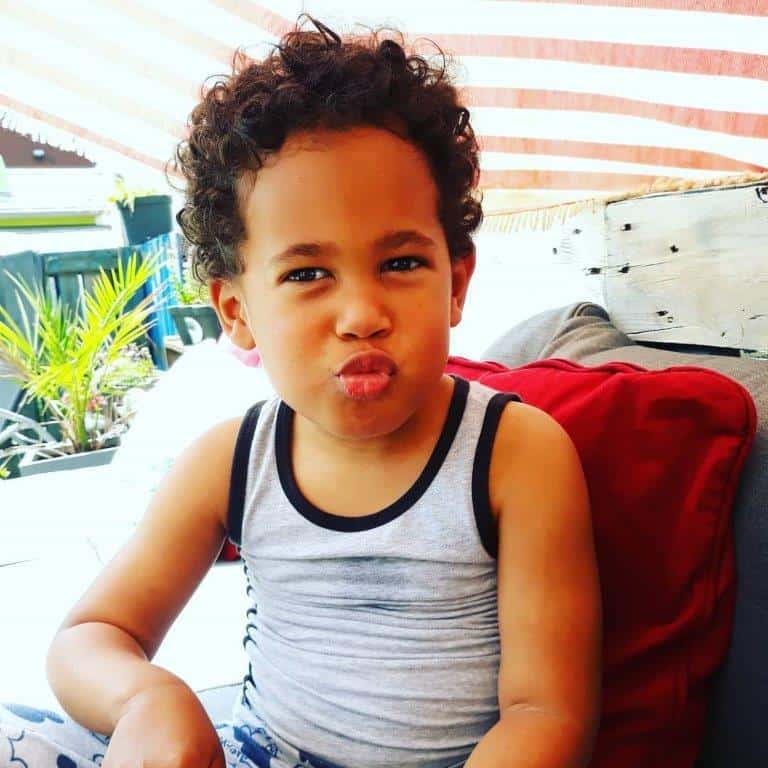 Why style the curls in a definite shape when they can be left free to make the boys have more fun? The curls here are not parted or combed into a style, rather they are cut short to stand out in all directions on the head. This is surely going to melt the hearts of everyone who looks at the cute little guy sporting it.
This kinky mane is one of the most liked black boy's curly hairstyles as the kinky curls are grown long and asymmetrical. There is no side or middle parting which makes this haircut even more fun since all the curls can pop out at different angles. The hair is cut in haphazard angles bringing electric energy to your style.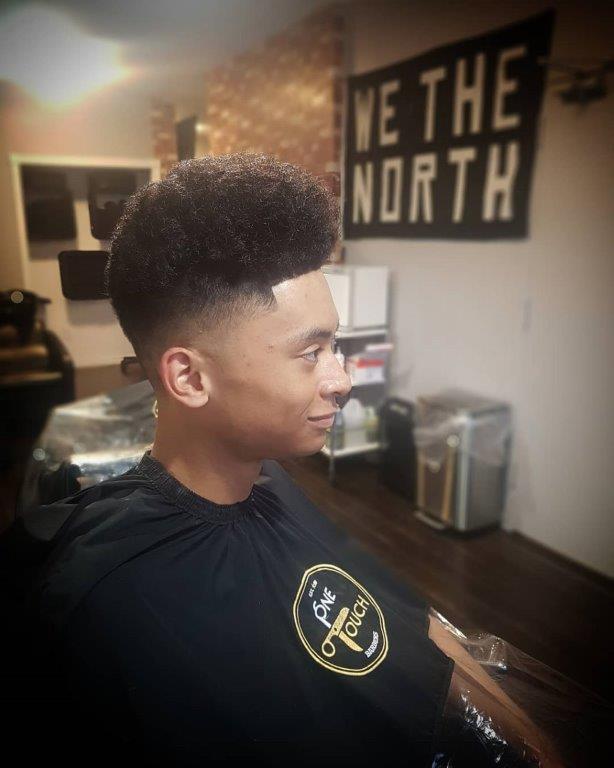 This curly dome is another excellent haircut for black boys as it has all the attractiveness of one. The top of the hair is dome-shaped with all the natural Afro curls standing up. The sides are well defined and have a sleek hairline to impress everyone. The side hair is tapered into a fade which balances the roughness of the curls on the top.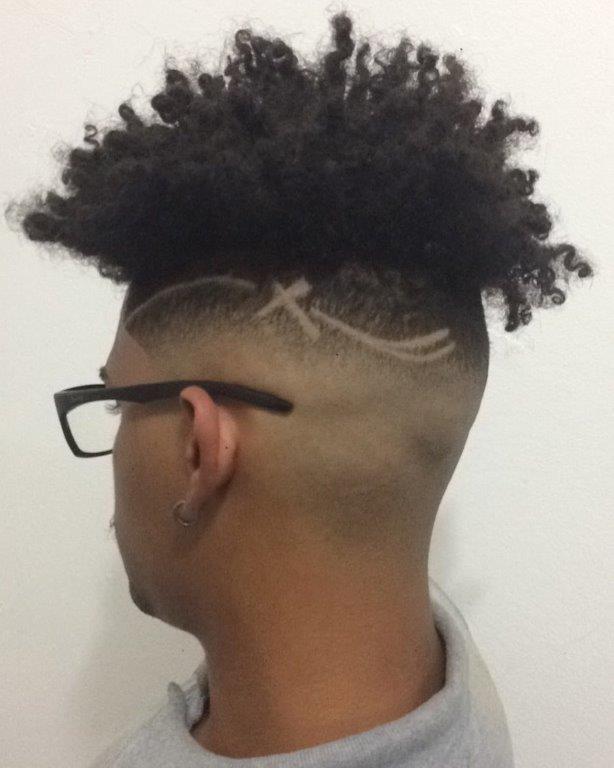 Afro curls are meant to be flaunted in a wild manner, aren't they? This curly high top fade haircut is perfect for you if you want to flaunt your Afro hair. The curls are cut to a medium length and are there on the top only.
The fade is quite high up on the sides and at the back reaching up till the crown. This curly haircut for black boys goes well in summers too as the hair does not fall on your face.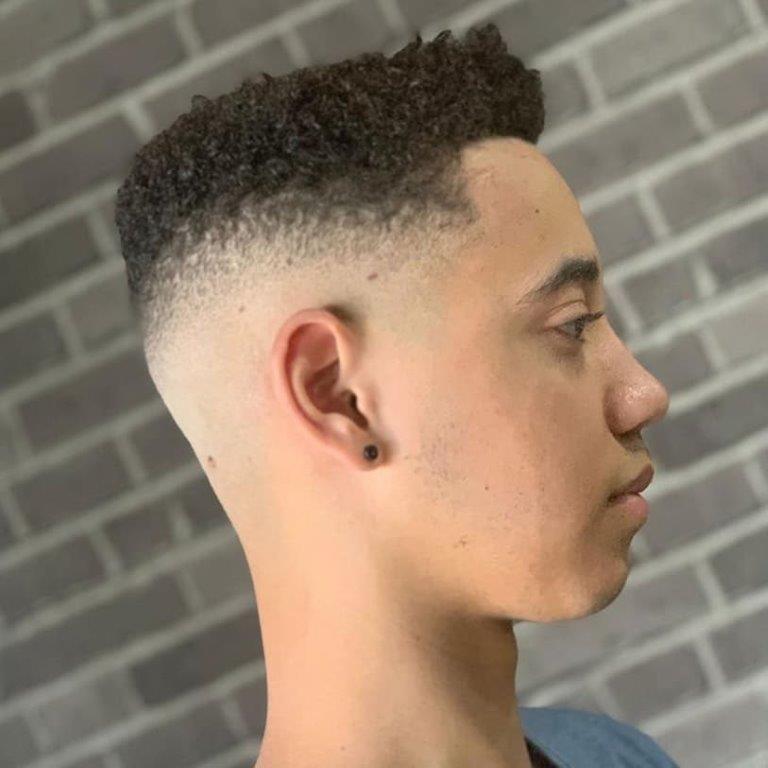 A long crew cut goes well with all hair types and this one proves it. The black boy's haircut has almost a flat top like appearance which is perfected by the skin fade at sides. The curly hair is all upturned at the top creating a very funky yet artistic aura around you. There can even be a design in the fade to pop things up even more.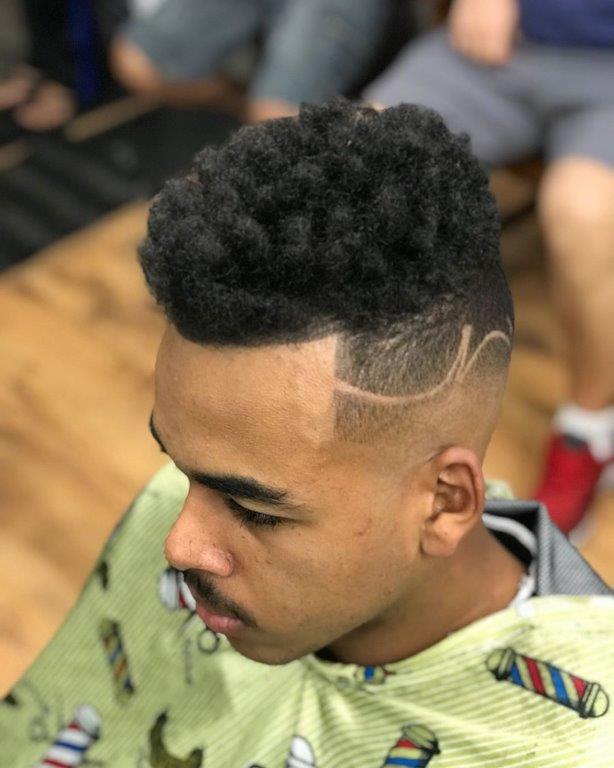 Black boys with curly hair absolutely love keeping their curls short and upwards. This haircut helps them achieve just this as the hair is combed upwards and backward here. The shaved sides hair has a high fade with a design of your choice. This helps you unleash your imagination and get the design that you want.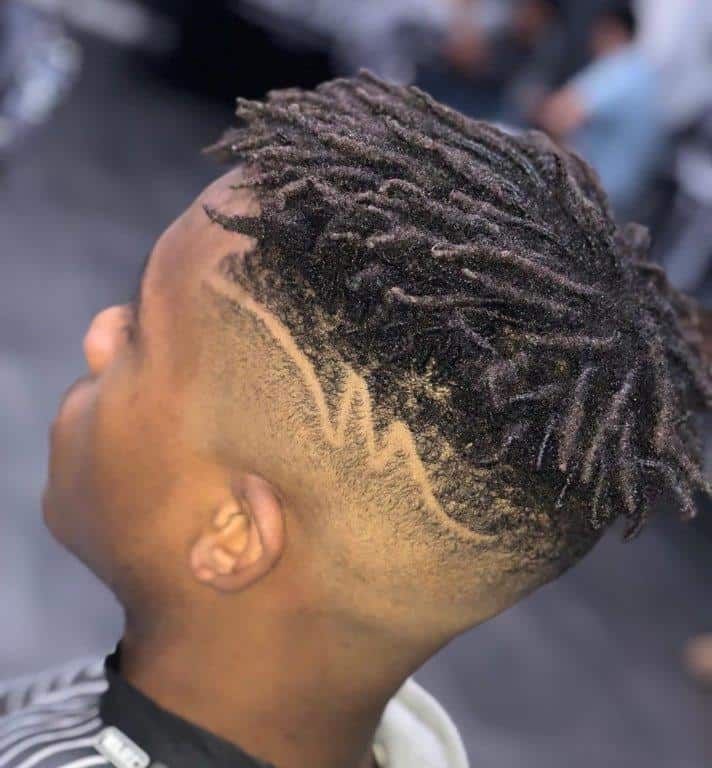 If you love to play around with your curls then go for this stylish and fun haircut. There are dreadlocks at the top which does not have any parting. The locs are untamed and wild taking you right in the fun spirits. The dreads hair have a temp fade on sides and have a design that is sure to help you become the most popular guy.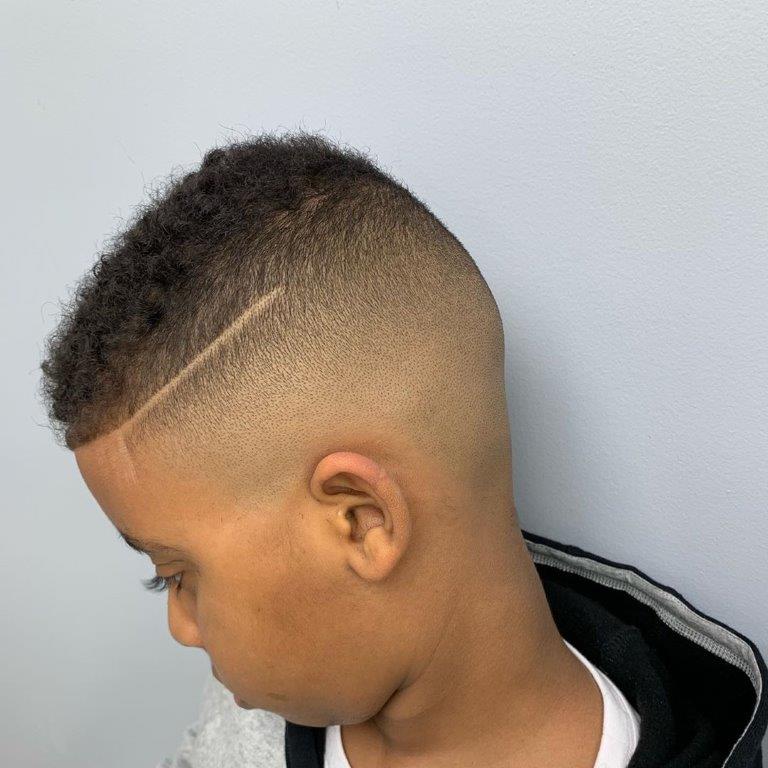 If your kid loves to distinguish himself from others in all aspects then get him this curly haircut. The curls are cut to a crew cut which has a high temp fade at the sides. The hard part line is so well defined that it is sure to catch all the right attention for your black baby boy.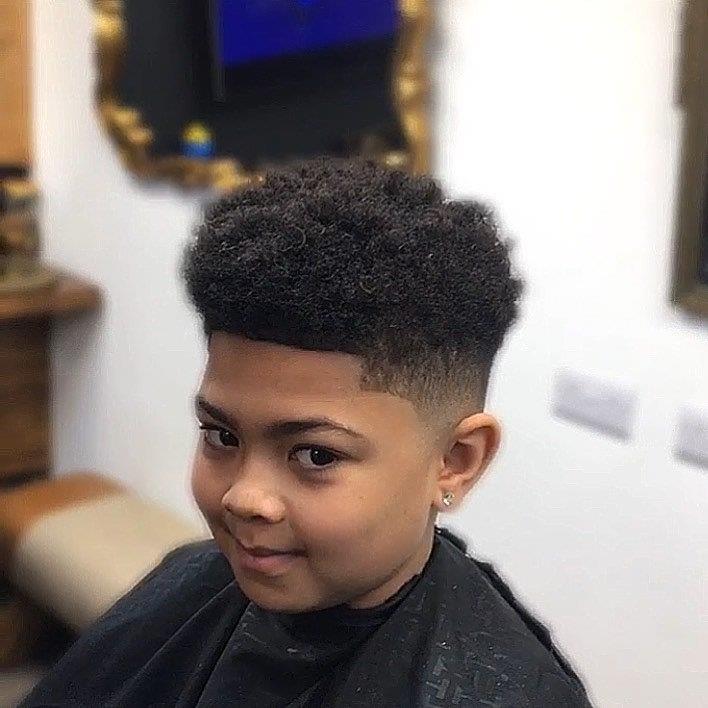 Why go for an intense haircut when your little black boy is so innocent? This curly hairstyle is a low maintenance haircut which stays in its place even when your child is playing out during the day. The medium to low fade at the sides and back of the head brings more attention to the top part.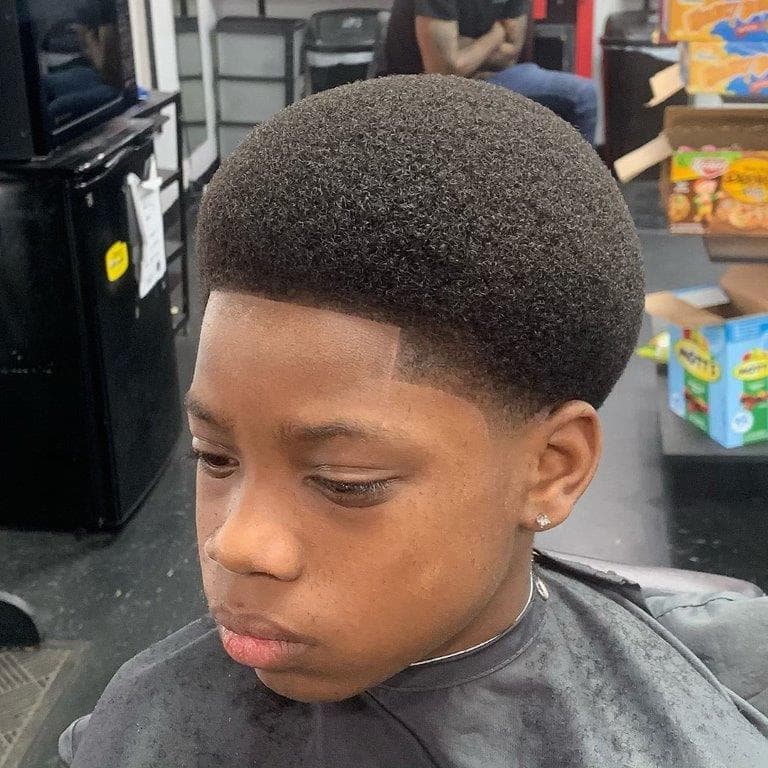 What better way to enter a new season than with a new haircut as stylish as this? The tiny Afro curls are well combed and turned upwards in a natural puff. The front is cleared to form a distinct boundary while the sides have medium fade just above the ears. Get this one for your boy and see how much he loves it.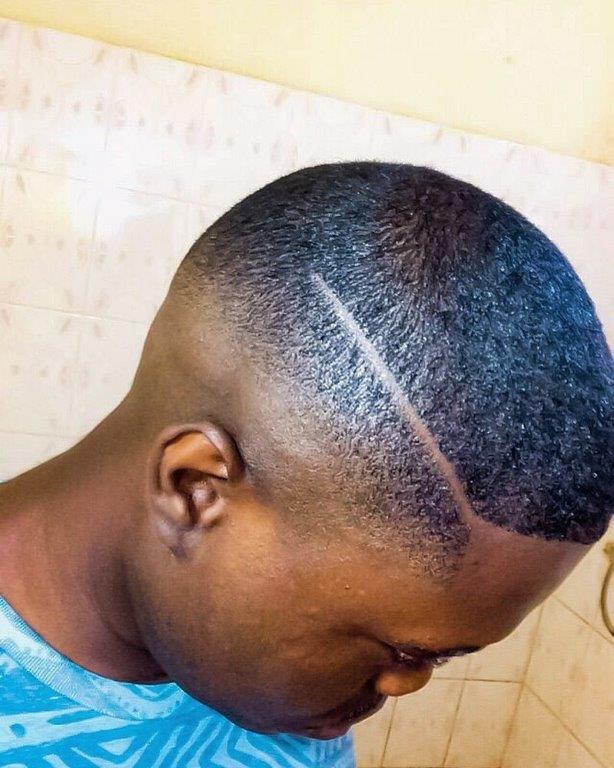 This black boy's curly hairstyle is the modern variation of the classic crew cut that young boys love. The crew cut has finely trimmed hair at the top which is paired with a distinct hard line at the side. The sides and back have a skin fade to make the metallic chrome hair dye pop out even more.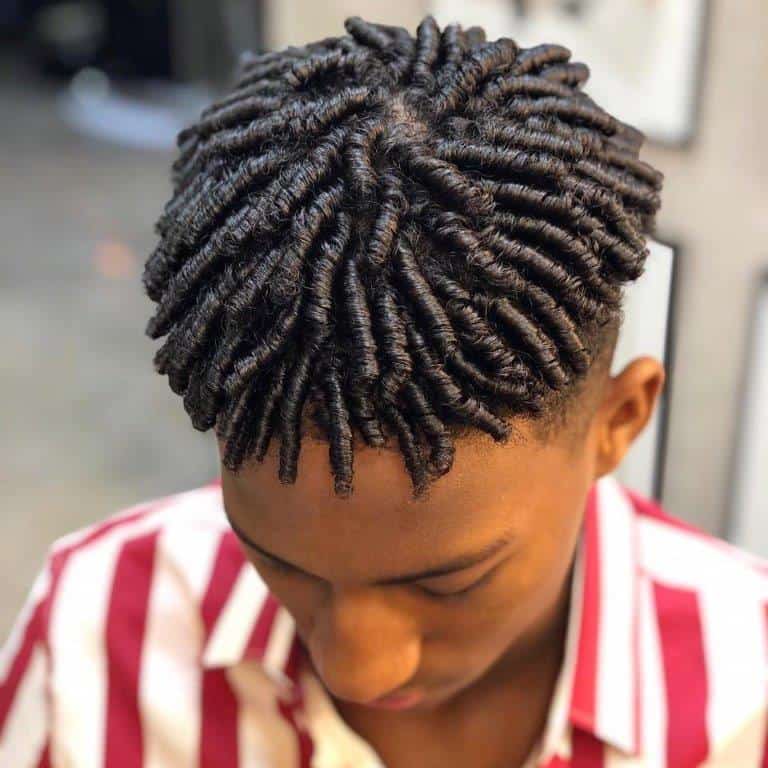 This is one of the most stylish haircuts for black boys with curly hair. The curls are all gathered at the top and permed into tight tiny coils which are as funky as any hairstyle for young boys. To balance these curls you need to give a high or skin fade at the sides. This is sure to turn the boys into stars.
Try these amazing curly haircuts for black boys this season to have the best hairstyle among your pals!