If all the pictures of the cute little boys with straight hair and adorable hairstyles are making you wonder what about curly boys, here is our answer. Hairstyles for boys with curly hair are almost expansive as that of those with wavy or straight hair.
But you must choose trendy haircuts that are also easy for boys with curly hair to handle anytime. So, the functionality and convenience of the hairstyle are very important. In fact, when handled carefully, they can come across as rather cool options to go for.
How to Take Care of Boy's Curly Hair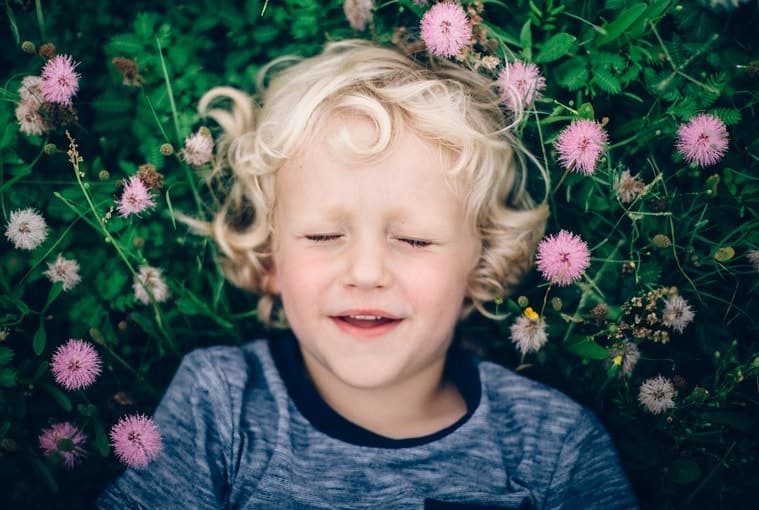 When you are looking for the best haircuts for curly haired boys, the hair care routine is essential. This is because most times, curly hair has some unique challenges and that is why need customized care. Moreover, the texture of curly hair is different from textured ones. As a result, a well-planned care schedule is extremely important.
Invariably curly hair tends to be dry because the oil at the scalp does not really reach the hair. So, a well-regulated hair massage regime is important.
You need to apply nourishing shampoo and conditioner to make up for the loss.
This will also make sure that the hair does not become frizzy and you do not lose a specific style.
It is also extremely important to eat healthily. That will help provide inner nourishment to the hair.
Wash your hair regularly to ensure that there is no dirt locked between in the kinks and curls. This can impact the overall hair health to a great extent.
In case you have to spend a lot of time outdoors, take adequate protection for your hair.
That apart, for the best results, to get any suitable haircut for boys with curly hair, it is important to regulate the extent of brushing. If you brush too little, the hair may remain uneven and rough and brushing too often may result in hair fall in some extreme cases as well.
The Best Curly Hairstyles for Boys
Here is a quick look at some of the best haircut and hairstyle ideas for boys with curly hair.
1. Natural Blonde Curly Hair for Boys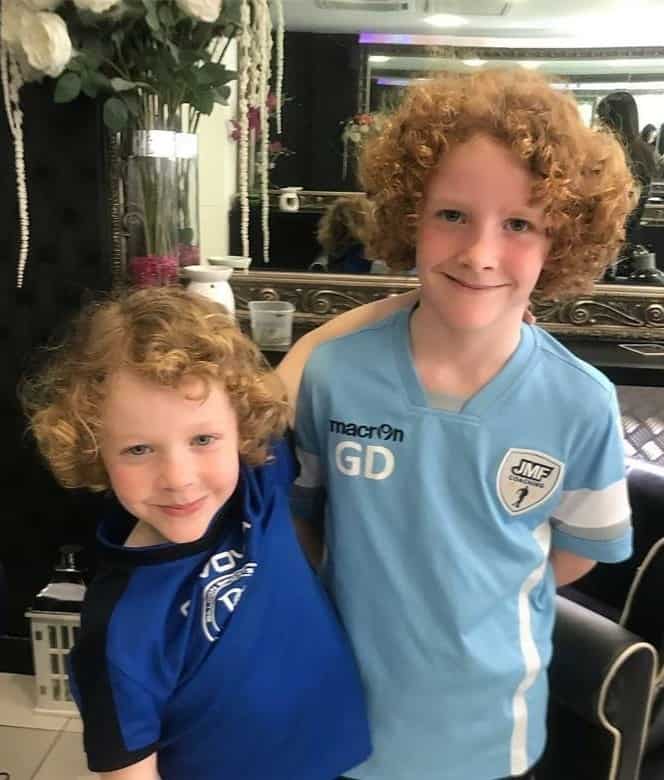 This is a fairly straightforward haircut. The natural curls are celebrated in the above curly haircut for boys, and it is stacked neatly exuding a cool and stylish about itself. Since this follows the natural flow of the hair direction, it offers a compelling and cool design option.
2. Boy's Side Parted Curly Hair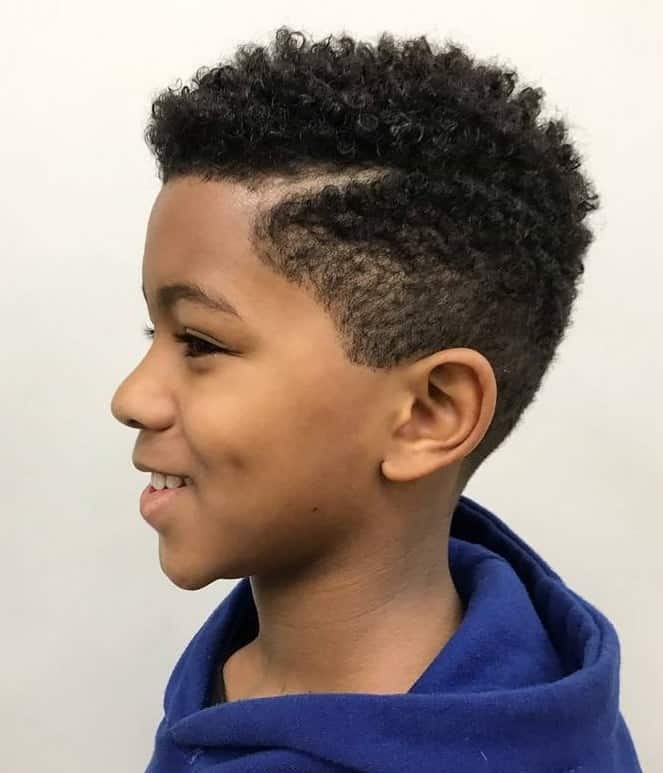 In this haircut for boys, the curly hair is trimmed rather short and uniform that ensures both texture and volume. The small but distinct parting further enhances the volume aspect and creates a neat, functional as well as stylish everyday option.
Some recommended posts:
3. Textured Curls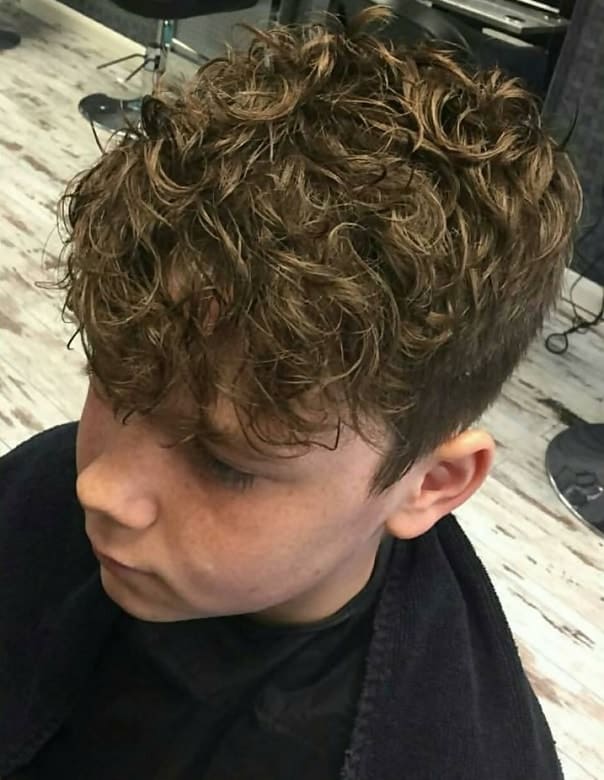 This is undeniably one of the most versatile curly haircuts for boys in 2023. The textures are cool, and this is the type of haircut that can easily pass off informal and casual gatherings. The trick is often about how effectively you can style it.
4. Curls with Undercut and Artistic Hair Designs for Curly Haired Boys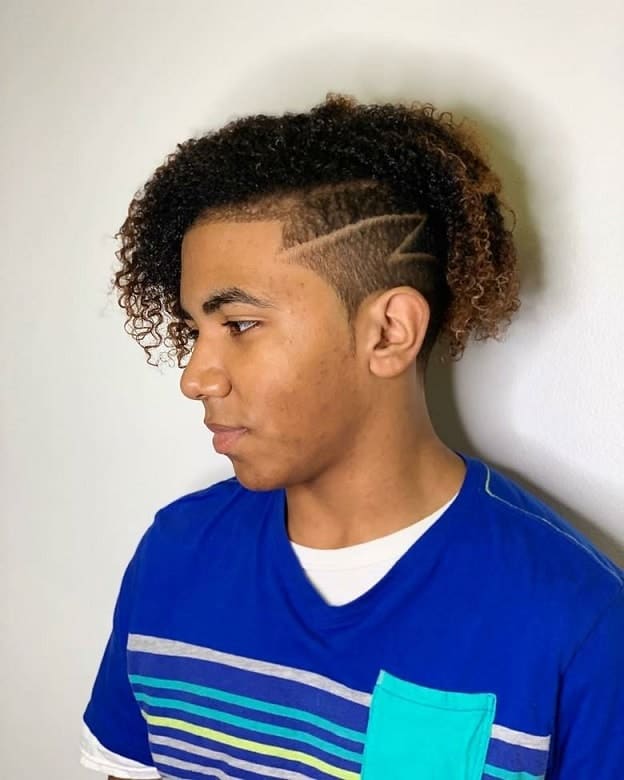 The boy's curly fringes make for a voluminous top that is overflowing towards the back. However, when that is combined with the high fade and the artistic surgical lines, it creates an unmistakably uber cool combination.
5. Curly Fade with Hard Parting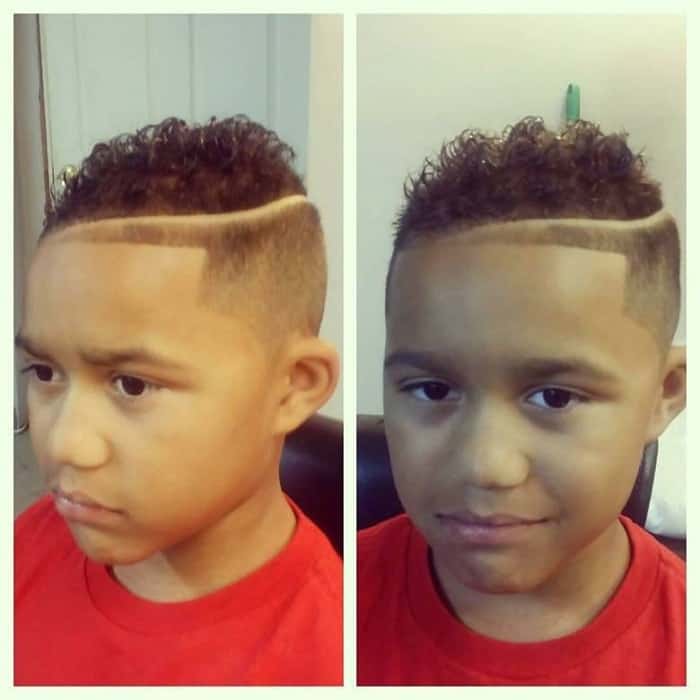 The high undercut, the skin fade and the textured curls are all bound together with the hard parting. That is what completes the overall look and makes for a compelling styling option, whatever the occasion might be. However, in case it is an extremely formal occasion, you may have to tone down the style to an extent.
6. Long Curly Fringes with Undercut
This is the type of boy's long curly haircut that screams adolescence. A sense of irreverence combined with innocent charm and a layer of naïve fresh aggression is how I see this cut. It is stylish, rugged and the ultimate image of a fast developing mature machismo.
Boy's Trendy Haircuts With Short Sides and Long On Top
7. Curly Hair with Braids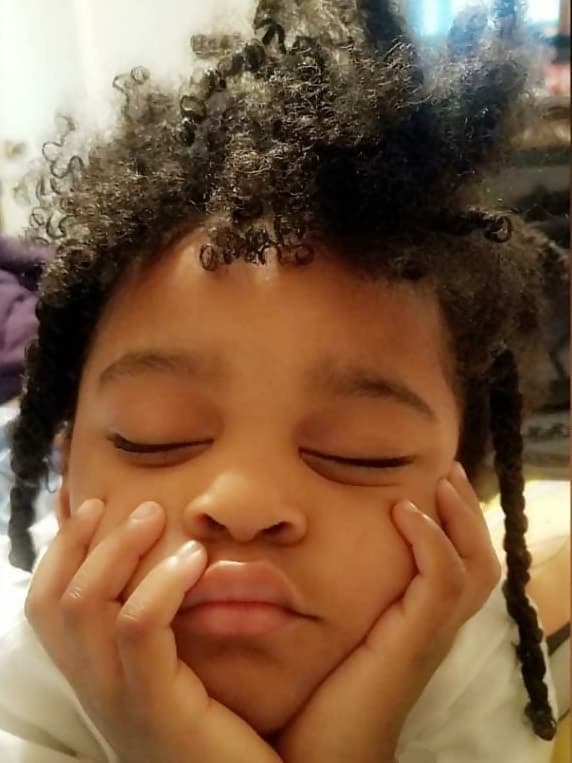 If you are looking for a dose of cute charm, there can't be a better representation of that. This hairstyle combines some very rugged elements like dreadlocks and curly Mohawks to create an undeniably cute combination. That said, tending to this type of curly hairstyle will need care and regular attention.
Curly Haircuts & Styles for Little Boys
8. Drop Fade with Curls on Top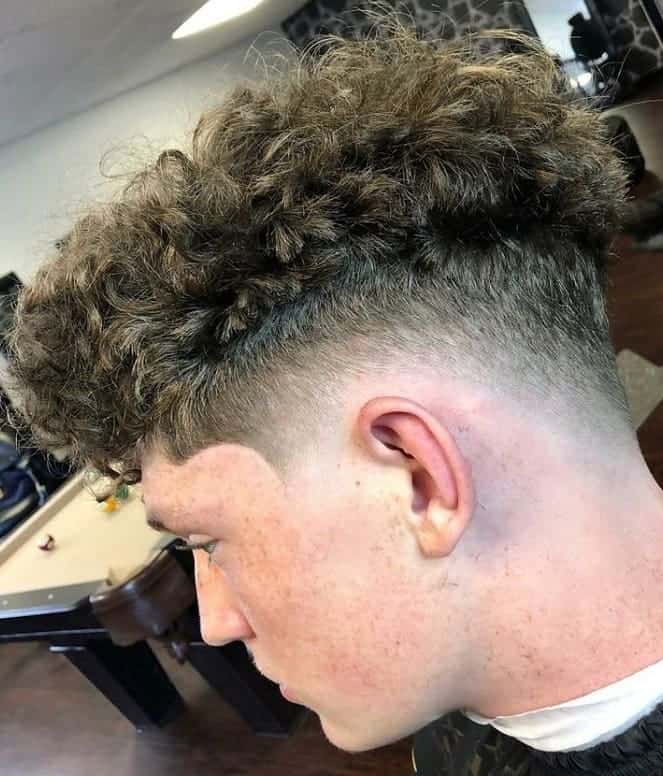 This haircut is more applicable for slightly bigger boys with curly hair. It is stylish, edgy and often represents the defiance that we associate with teenage. The drop fade accentuates the volume of the curly hair on top. In many ways, this also lends the face a latent intensity.
9. Curly Top with Low Skin Fade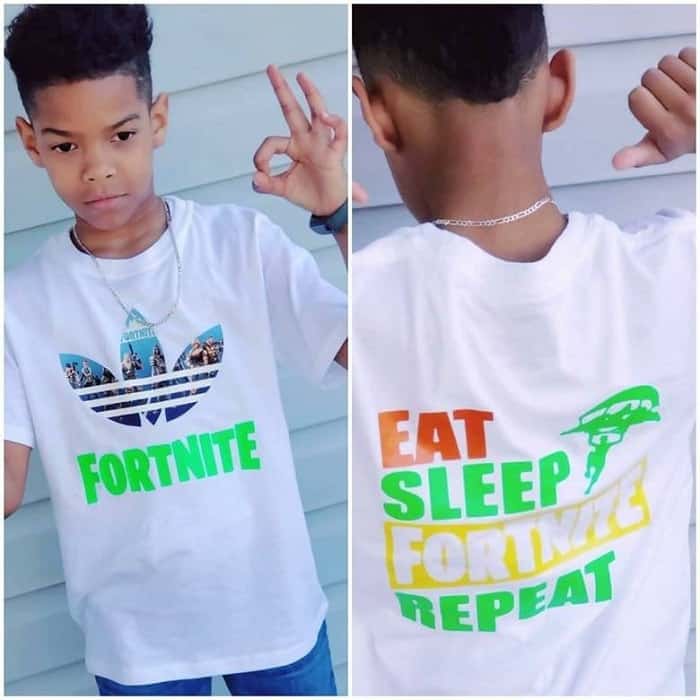 One of the most classic conventions, this is both a stylish and functional haircut. The undercut becomes a necessity if the child tends to spend long hours outdoors.
10. Short Sides with Curly Texture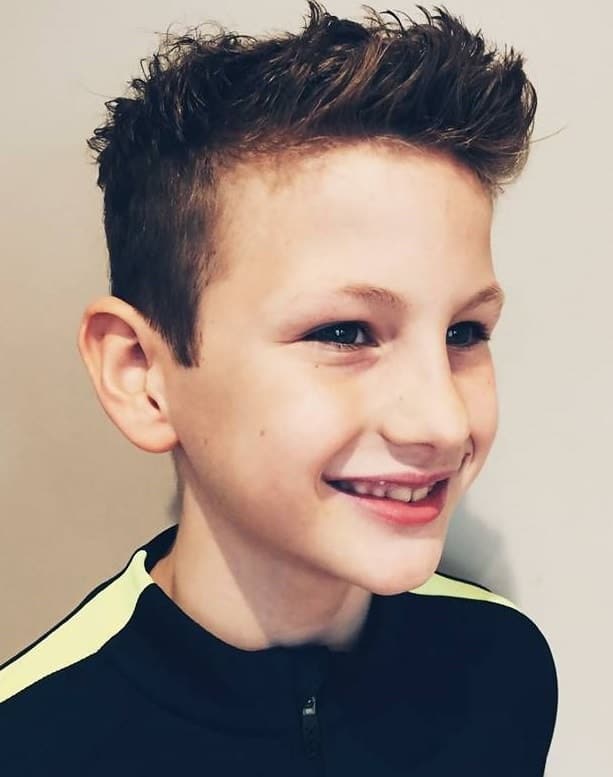 It is another cool and extremely neat haircut option for boys with naturally curly hair. It is a type of stylish hairstyle that celebrates the natural curls.
Try These Short Hairstyles for Boys
Therefore, when you are looking for an ideal curly hairstyle idea for boys, it is important to look for a broad category of options. Remember, the extent of choices depend on your requirement and preferences. The best alternative for boys is all about combining functionality with fashion. That, in many ways, offers the best possible solution and offers a lasting impact.