There is something beautiful and messy in a tapered crew cut. It is not a surprise – this is one of the most popular haircuts among men. It is actually versatile, so you can choose to wear it whether you have short or a bit longer hair.
How The Crew Cut with Taper Fade Looks
Guys opt for crew cut more and more. There are different types of this cut – we will quickly show you the things that you need to tell your hairdresser in order to get a lovely haircut.
Tapered crew cut originates from taper fade and crew cut affiliated into one beautiful haircut. The top of your hair is long, while the styled sides can be much shorter, faded from the top to the bottom.
This hairstyle is absolutely fantastic for those boys who like low-maintenance haircuts. You don't need to spend hours in front of a mirror to get this haircut styled.
Best Tapered Crew Cut Hairstyles
To get you inspired, we have prepared some of the best- crew cuts with tapered hair for you to try.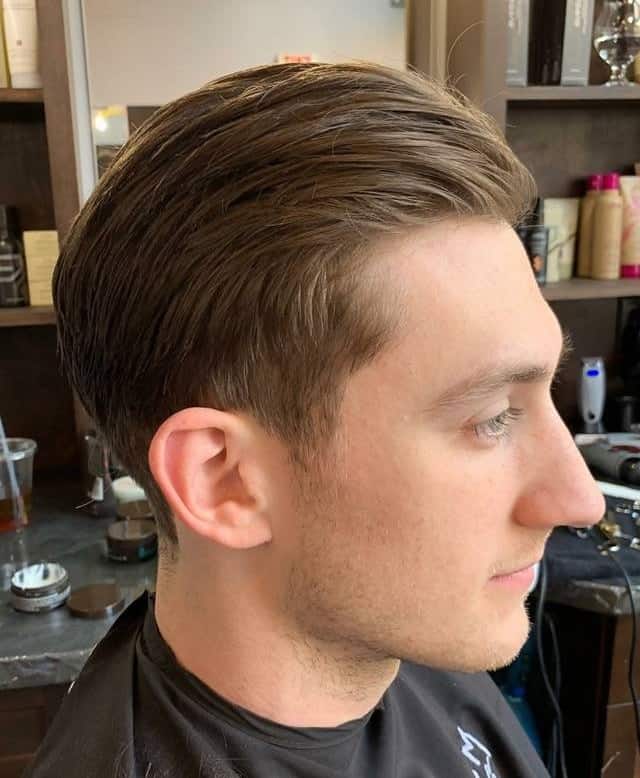 If you have long hair, but you are eager to make something new and exciting, you should definitely opt for a crew haircut like this. It will make your outfits appear modern and you look amazing. The long tapered part is easy to style.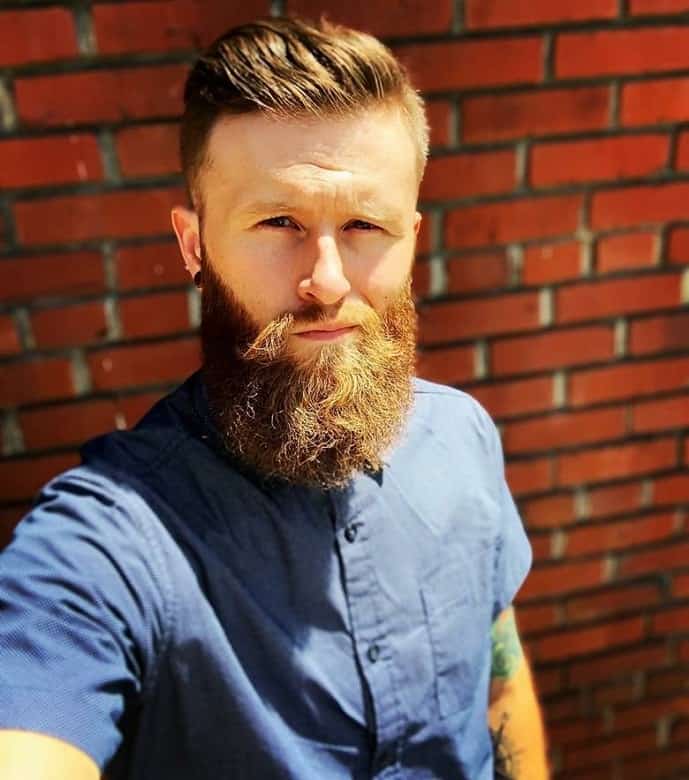 You need to know one thing – tapered crew cut matches perfectly with a long beard. If you are into that hipster look – go for it. Ask your hairdresser for a medium crew cut and rock this easy and great haircut every day.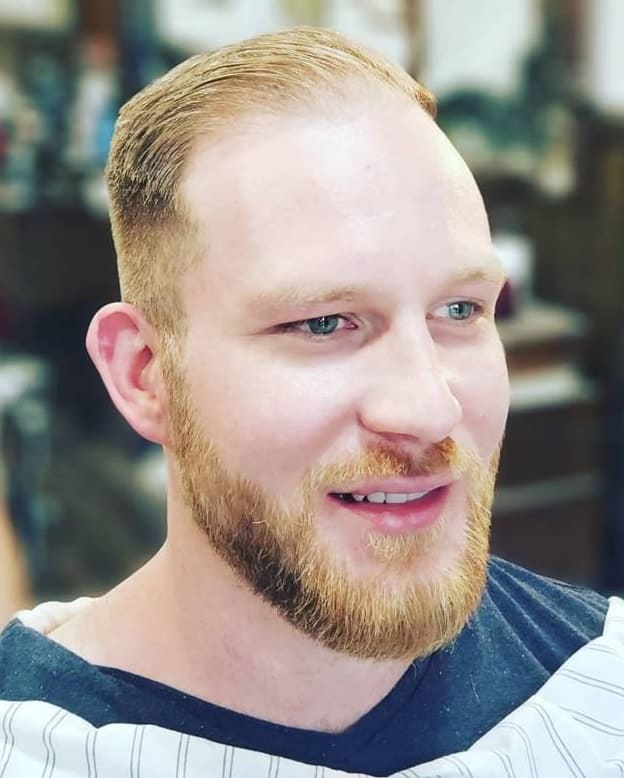 No matter if your hair is really short – you can still achieve a crew cut with tapered undercut. Sometimes, it is easier for the guys with receding hairline to style it or comb it over.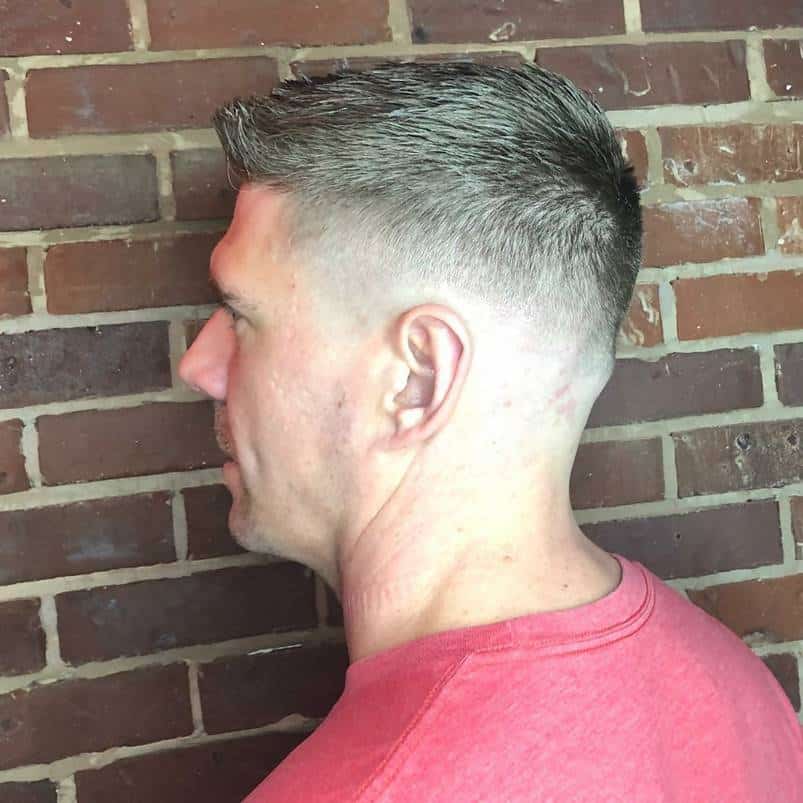 While you can choose the lengths of both taper and sides, fading from the long to short sides are typical. However, this man opted to cut the sides really short – and it works perfectly. This crew cut with taper fade is one of the best military haircuts that guy admire.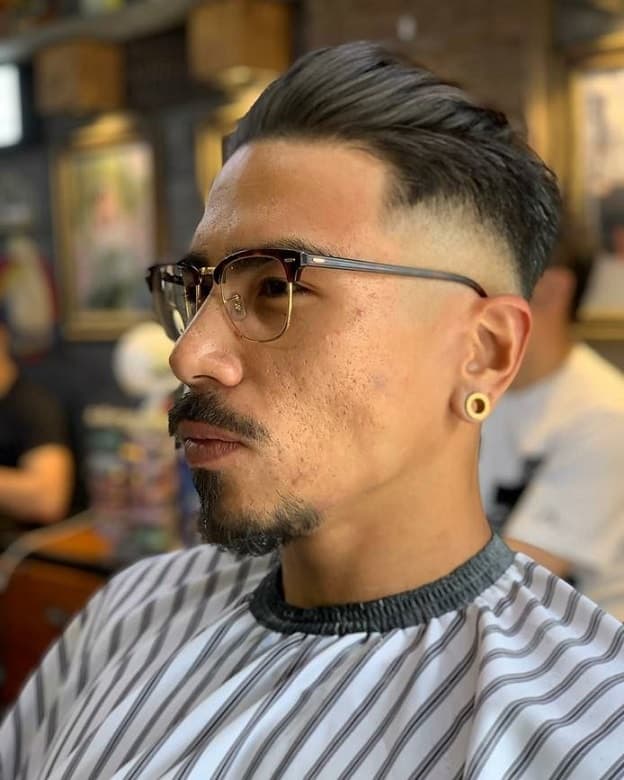 This guy with long hair decided it is better and more stylish to cut the sides, trim the back and leave the tapered crew cut the top. And the result is a fantastic – back styled haircut that is great for both everyday and special occasions wear.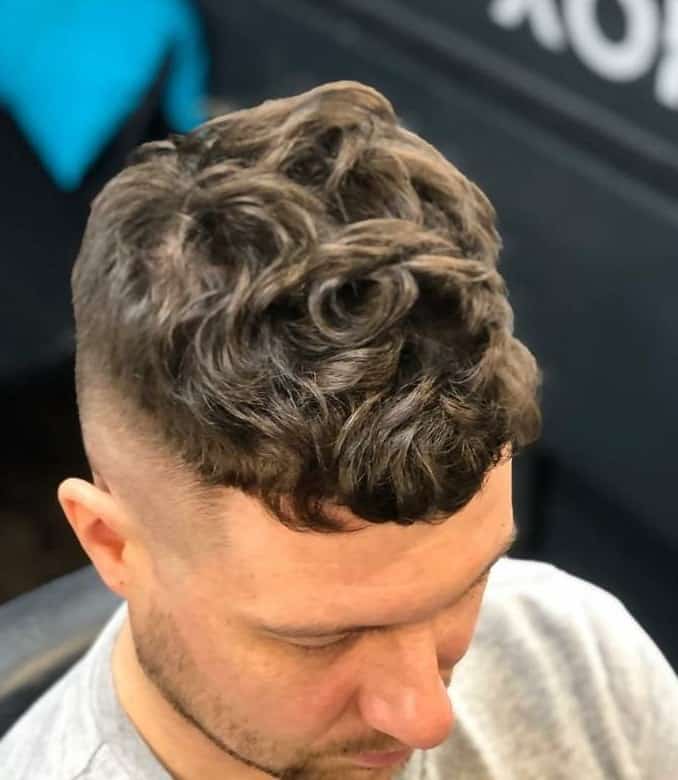 Men with naturally wavy hair can find it hard to style it. However, the crew cut with bald taper fade is an excellent option for them as well. You can trim the sides, but leave your waves on point at the top of your head. They will look great, no worries.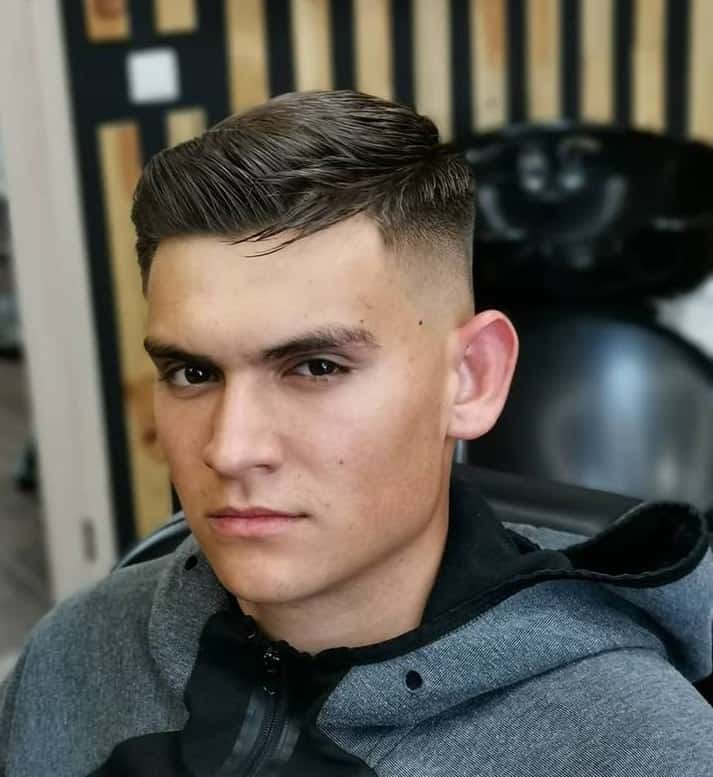 Layered hair is known as 'complicated' to style. Well, with the tapered crew haircut everything is more accessible. The messier it looks – the better. Different length of your hair will provide you with a great look for every day and elegant occasions.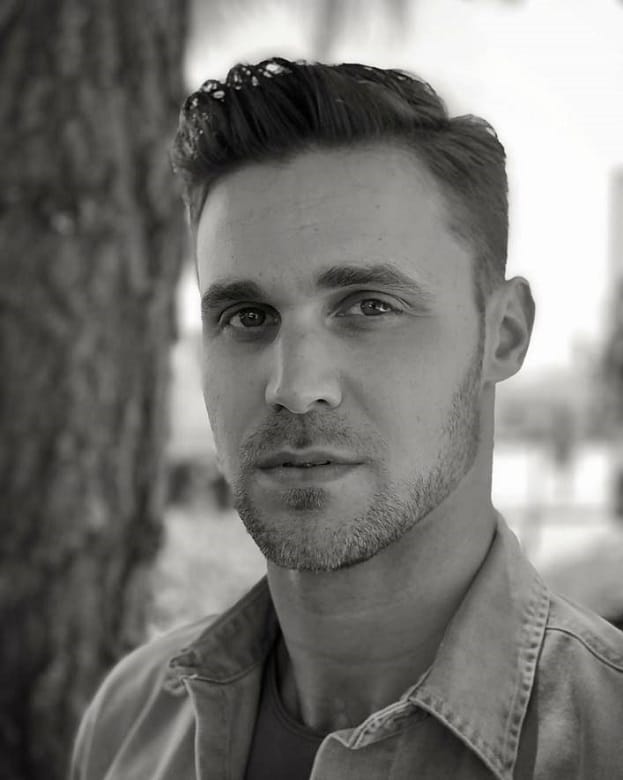 This is a typical tapered hair crew cut. It is chic, always in style, and absolutely achievable. The side section, short sides, and styled taper look amazing. Every man should opt for a haircut like this if they like a classic.
As you can see, the tapered crew cut is one of the best hair options for men. It is classy, always in style, and appropriate for all the occasions. It looks perfect on both short and long hair lengths.