Temple fades are an everlasting trend for men in the hair and fashion industry, whether it is temp fades with dreads or wave! They bring out a look that signifies wild, independence, and freedom.
Hence, if you are someone who likes to be portrayed as someone who fits the above-mentioned personality, these haircuts are definitely meant for you!
Coolest Temp Faded Haircut with Dreads & Waves
Check out the best temp fades with waves and dreads below!
Trendy Dreadlocks Hairstyles with Temple Fade
These are the popular ways to style dreaded hair with a temple fade for men.
1. Medium Dreads with Temp Fade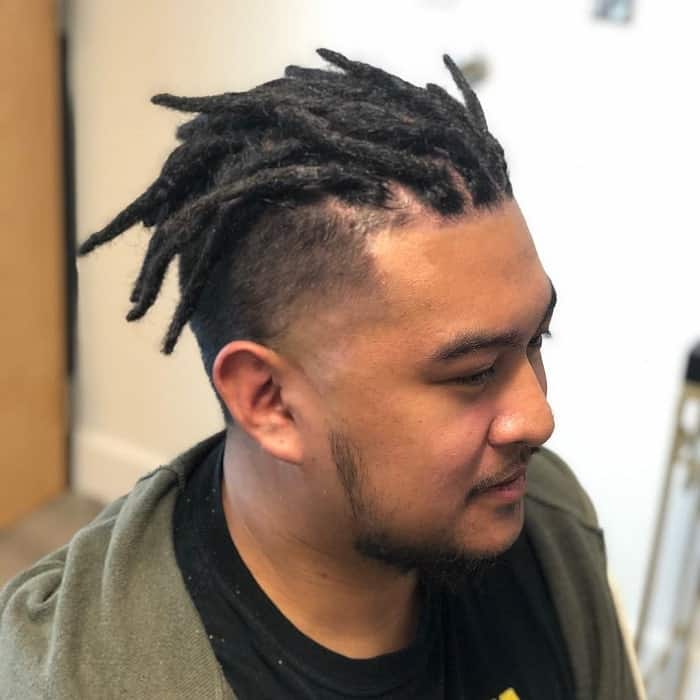 This hairstyle is best for the kind of men who stand by the motto of 'Live Free'! This temp fade with dreadlock style is easy and simple to carry. Keep your dreads medium in length, leave them loose and let them fall backward, in their natural style. If you like to have a carefree look, this would haircut would suit you well.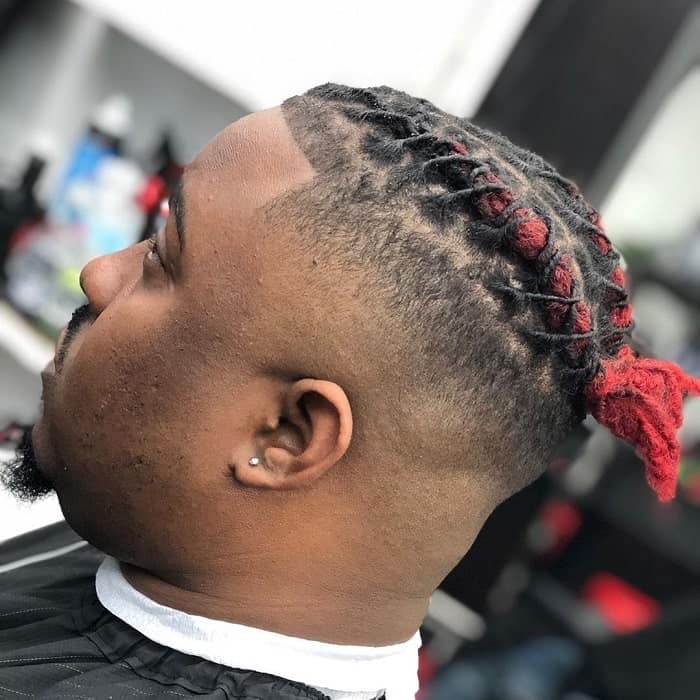 This look of tapered fades on temple with dreaded hairdo is perfect for you if you prefer to get a nontrivial hair look for yourself! Temp fades are a classic trend by themselves, and the criss-cross themed dreadlocks just add the perfect charm to it!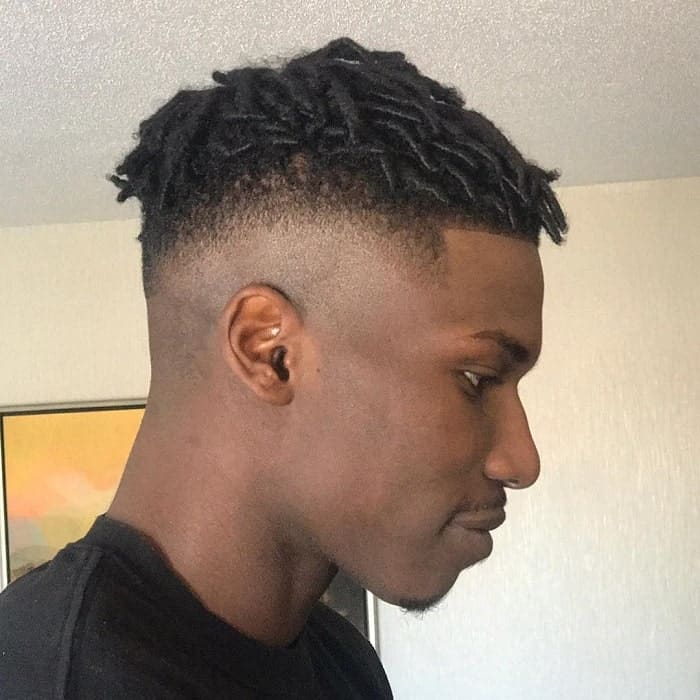 For those of you who like to keep their hair cropped short, away from the ears and face, tightly locked dreads paired up with temp fade style would be lovely! This haircut is upper desirable and fairly easy to maintain!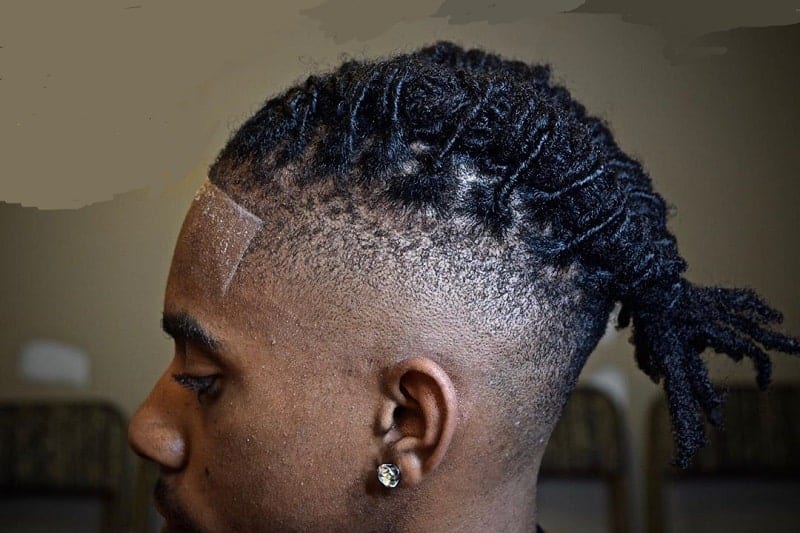 Try out this new, cool temp fade with dreads look! For the front part, opt for a fade on the temple, for the sides, a clean and high fade would look great. And opt for thin dreads pulled back into a pony to complete the look.
If you have an elongated face and you like to keep the trimmed, clean look, then this stylish temple faded dreads would be a fantastic choice! Opt for a high temp fade.
And, for the top part of the head, go for tightly made up dreads and then twist them together to create significant rows parallel to each other. This look is clean, sophisticated, and ideal for all types of looks!
Popular Temp Fade Haircuts with Waves
We have shortlisted 6 of the best temp fade with waves hair ideas for men hair to try this season.
6. Temp Fade + Waves + Voluminous Beard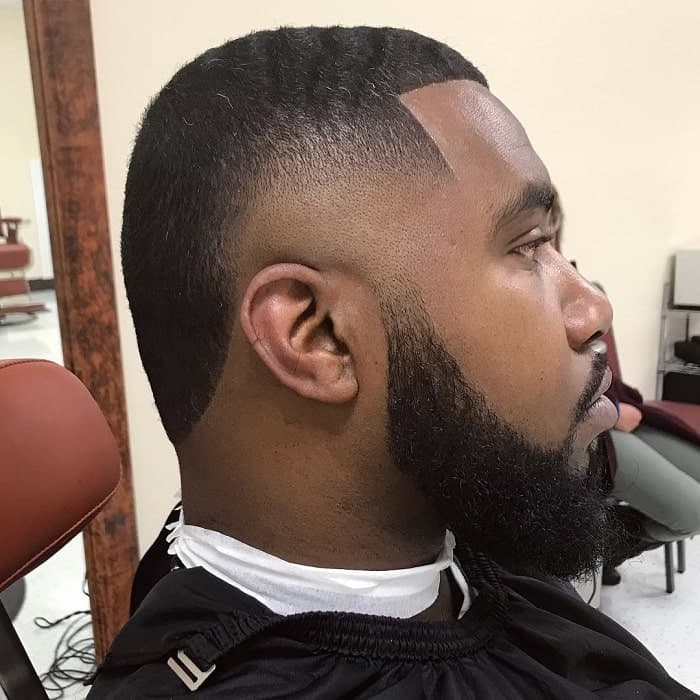 This look is simple yet handsome. A low temp fade is the main style-statement of this wavy hairstyle. The mild waves add more texture to the faded look. Keep the thickness of the hair gradual, reducing it as you move towards the years.
A simple, curvy finish, in the end, will make the hairstyle look better and more appealing rather than opting for a sharp, blunt finish.
Beards add the gentlemanly appeal to any and every look. Choose a bearded look with a haircut and curly temp fade combination, and there you have it, one of the most handsome men's wavy hairstyles!
Keep the sides fairly trimmed and leave the waves loose, free to grow upwards. The prominent temple fade completes the overall look of this style.
360 waves add a newer dimension of style to the haircut! Pair them up with a temp fade, and there you have it, a clean, sophisticated look for your hair. For the sides, a high fade combined with faded temple hair. And, the 360 waves cut is a cherry on top!
If your hair is naturally little wavy, the faded temple haircut will make it more prominent. The grooves will become more noticeable by toning down your deep waves making it a dynamic wavy hairstyle. You can pair them with line up to get more attention.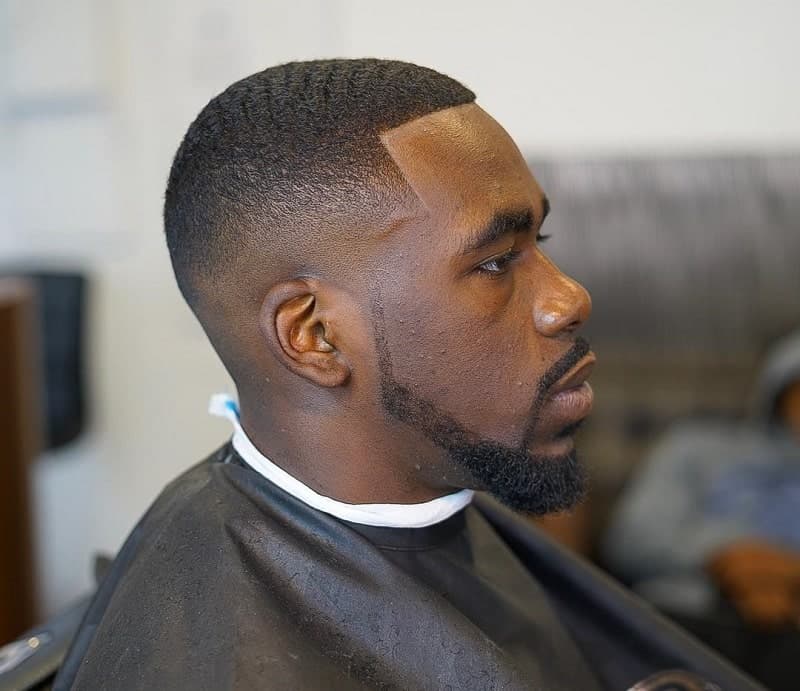 This look is ideal for the men who wish to look serious and modest at the same time. This is certainly one of the finest and most elegant hairstyles having a temp fade with waves.
Get a high skin fade for the sides and back of the head along with a clean fade on the temple. The short waves add more texture and thickness to the hair. And, as you see in this look, a geometric, angular beard is adding more finesse to the hairstyle.
Colored hair has been in fashion for quite a while now. If you haven't already tried getting your hair colored, try it with this look now! This look is more youth-oriented.
Hence, if you want to showcase yourself as young and active, this look would be ideal for adding to that image of yours! Color your hair blonde, get a simple temp fade for the front part. And, for the top, keep closely cropped waves.
These were the ten best looks having temp fade with waves and dreads. Temple fades are a classic style! Make your best pick out of the ten shown above and pay a visit to the salon for a makeover today! Stay in style with elegant fades for your hair!