High temp fade hairstyles are the new rage in the fashion industry. All men are opting for the temple fade haircuts to look more stylish and sharp.
Coolest High Temp Fade Hairstyles
Here's a list of 12 popular high temp fade styles that you could get.
This hairstyle is for everyone who wants to add a little edge to their fade cut. This cut can be customized according to your preference. There are various designs to choose from, and you can convert the regular temple fade into a funky new hairstyle.
This high temp fade suits almost every face shape. The evergreen temple fade with hair brushed to one preferred side is one of the most groovy hairstyles out there.
You could experiment with sides and the length of your hair to make it look even better. It is quite comfortable and dashing. You can easily get this hairstyle at your nearest salon.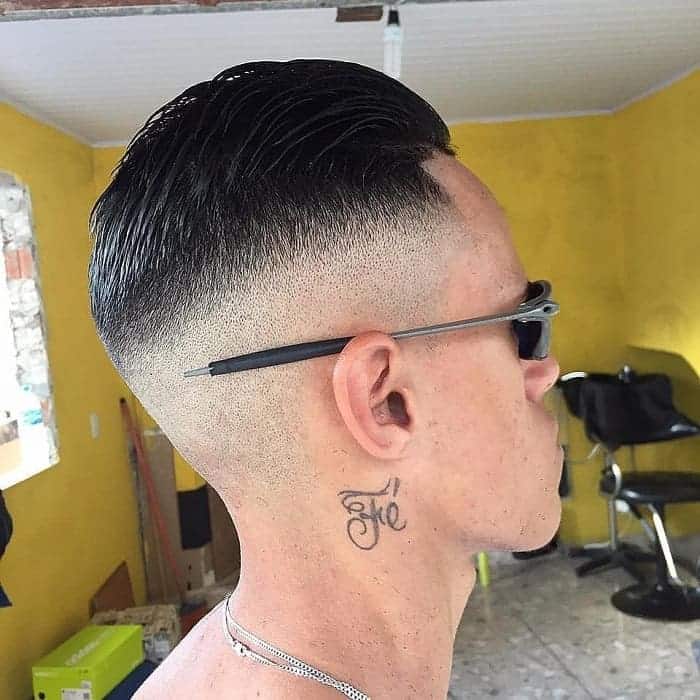 If funk is your thing, this is your slicked back fade hairstyle. One of the trendiest high faded temp cut look out there is the long brush back look. This look can be spotted in magazines and on TVs quite easily.
The brushed back look is sleek and focuses on your facial features. You can decide the length of your hair according to your comfort. The haircut looks quite hip yet put together.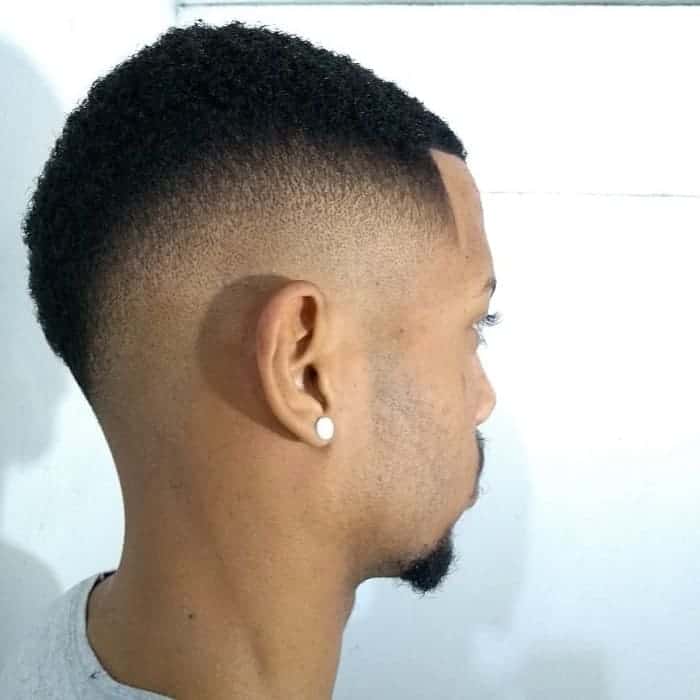 If you are looking to jazz up your afro, the high temp fade is the way to go. It is a clean and manageable look. This look is quite popular amongst a lot of celebrities. The look is all the new rage in the styling industry.
With this hairdo, you can add a new chic element to your afro. The faded beard adds to the structure of the haircut and enhances your features as well.
This haircut is for people who would prefer to keep their hair length and still be in trend with a high fade on the temple. You get a lower fade closer to your temple and keep the hair in the middle a little longer.
To add a little funk, you can get any design you like on the side. You can also adjust your beard accordingly to make it look finer.
This is another unique high faded temp hairstyle. If you want more than just a fade hairdo, then this is an option worth exploring. You get a gorgeous fade afro to look along with a hip design in your beard.
You can pick a design that you like and suits your face. It adds a little extra to your whole look. The look is very bold and yet manages to be sleek.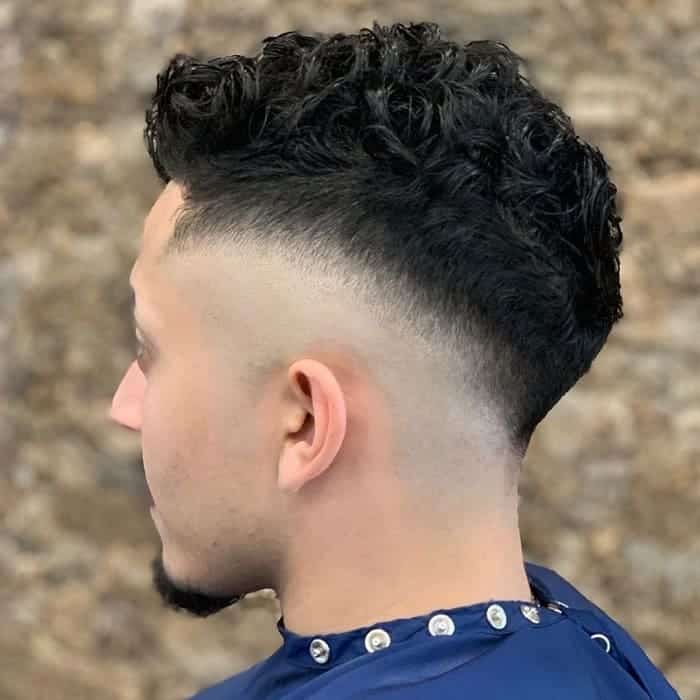 If you have curly hair or always wanted them, this high temp fade hairdo is for you. The super high fade on the sides makes this cut look put together and sharp — the curly hair in the middle look quite eminent. The hairstyle is very popular on runways and catalogs these days.
This is one of the classic fade looks. It is always in fashion, and it suits almost everybody. The high skin fade looks very stylish, especially when paired up with a little bit of spike in the front. The look comes together with the spikes and maybe an earring. You can also pair it up with some beard design of your choosing.
A dramatically faded hair cut paired with a top knot is one of the trendiest haircuts which is stylish and in nowadays. The small top knot with a clean-shaven look gives a youthful and hipster look.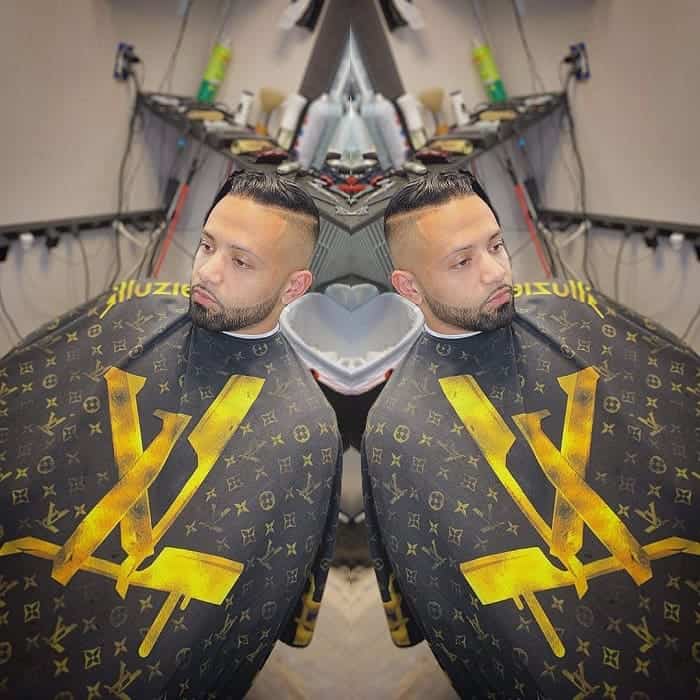 If you want a different yet modernized look this haircut really pops out. The high cut fade on the temple makes your cut more prominent and noticeable as it is created at a higher point on your head, plus the spiky touch makes it trendy.
It's all up to you how you want to design your spike as the fade helps in shaping the rest of your hairstyle.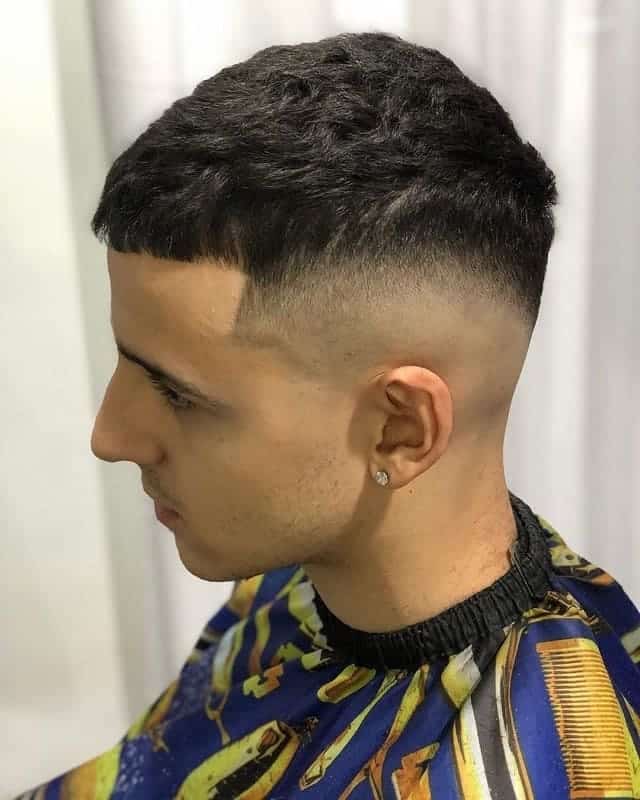 A hairstyle which is both stylish and professional. This hairdo is quite the trend amongst the elite. The style is chic as well as neat and formal. This high temp fade look can turn a lot of heads. The hairstyle comes together with a faded beard and front brushed hair. It's easily manageable and a perfect look for you.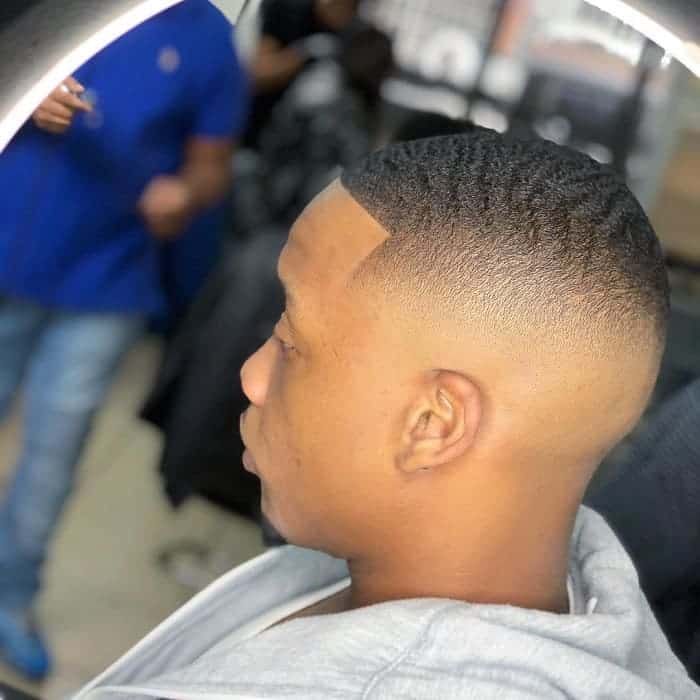 One of the coolest high fade temp cuts out there; this style is big in the industry right now. It adds a little extra to your normal fade cut. The hairstyle is classy and yet stands out in a crowd full of people. If you are looking to try something new, this is worth a shot.
Hop on the style train with these classy high temp fade cuts. Pick the one that suits you the most, and get with the trend today.