Every little black boy with curly hair needs to make sure that he has a haircut that'll fit his hair and make him look great. These fun little black boy haircuts for curly hair are sure to be a great choice for the little boy.
The Best Curly Haircuts for Little Black Boys
Below are some of the cutest curly hairstyle ideas for little black boys.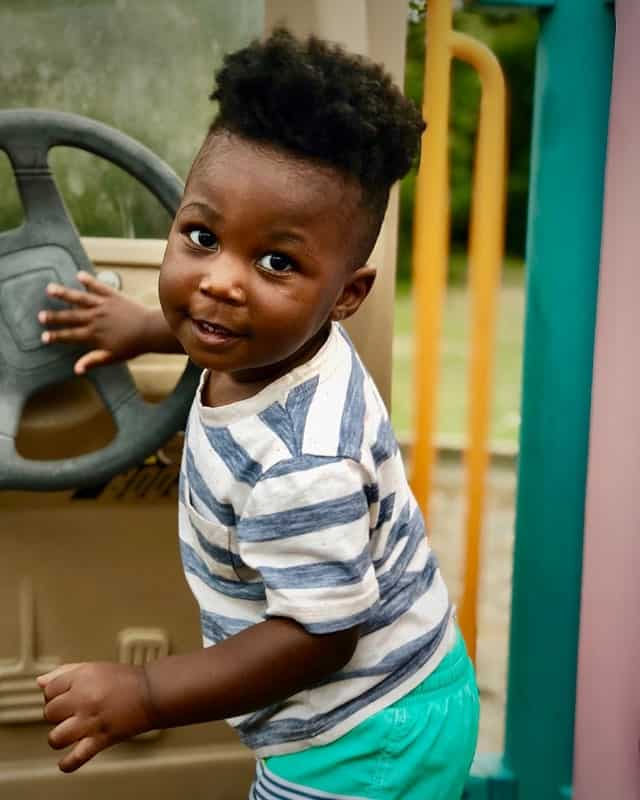 Any black toddler boy with curly hair will love keeping some length on top to allow the curls to shine without them taking over the style. The clipped sides keep this look from being a little wild, which is great for a mom who doesn't have a lot of time to spend fixing and controlling hair in the morning. It's cute on most boys who have any curl to their hair.
2. Little Boy With A Buzz Cut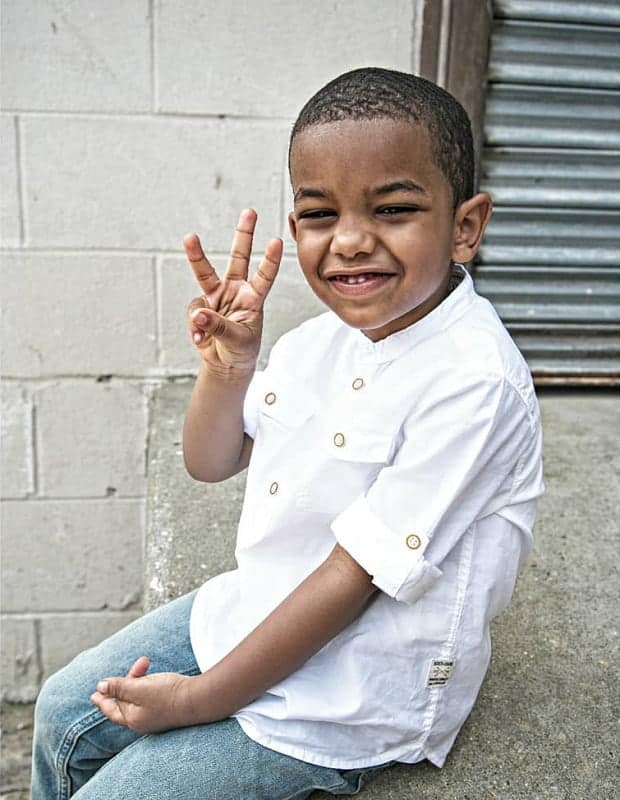 Keeping hair cut really short and close to the head ensures not only that moms don't spend any time in the morning helping their son get ready for the day and fix his hair, but also that the boy can play and run without worrying about hair getting in his face. This little black boy haircut for curly hair needs to be cut regularly to look its best.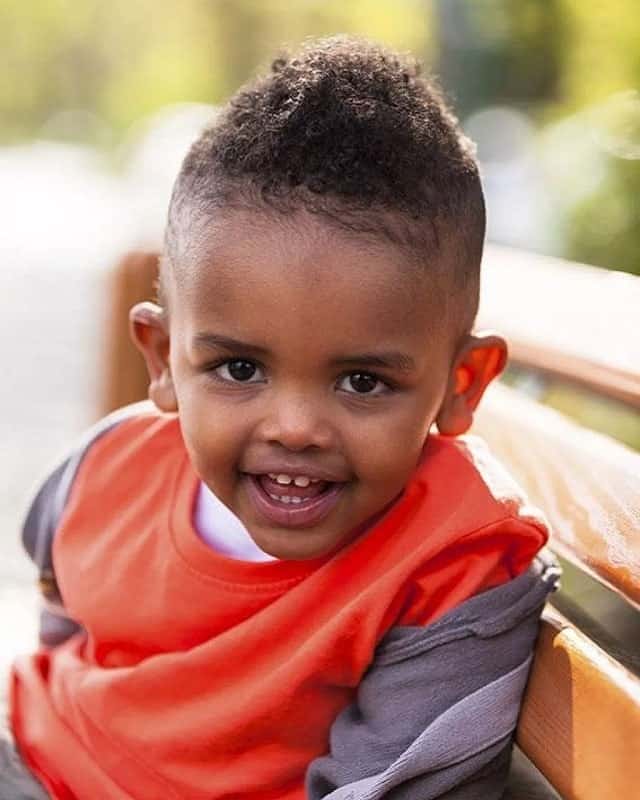 Cutting the top a little shorter, but still keeping some volume results in this cute and fresh look. The sides are really short, which helps to show off some of the volumes even better. It's a fresh take on a short Mohawk that looks great on all little black boys with curly hair and is very easy to take care of.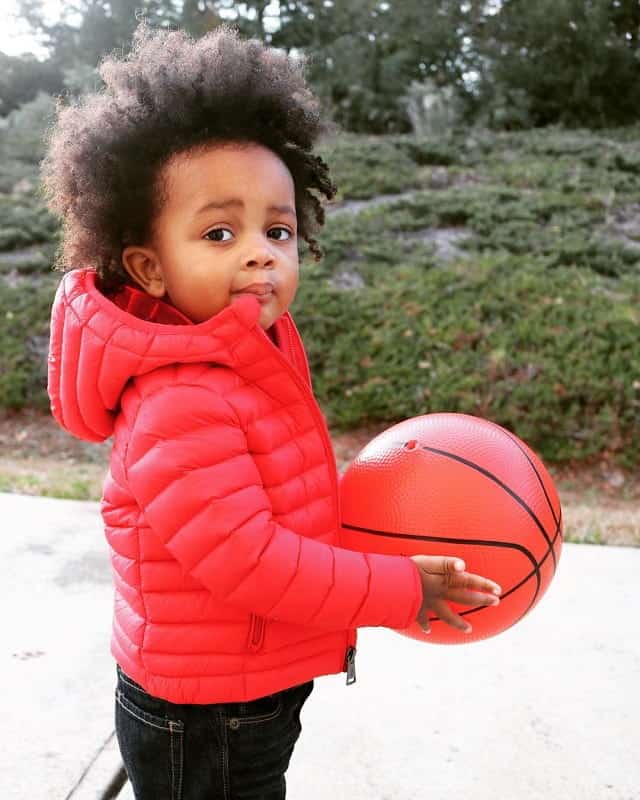 Longer curls can be left alone to stand out from the head, allowing a lot of personality and movement in this style. It's perfect for the busy boy who doesn't want to sit still to let their mother work on their hair and is fast and easy. Because it's so natural, it's a fresh take that is really fun and incredibly easy and always looks fun and free.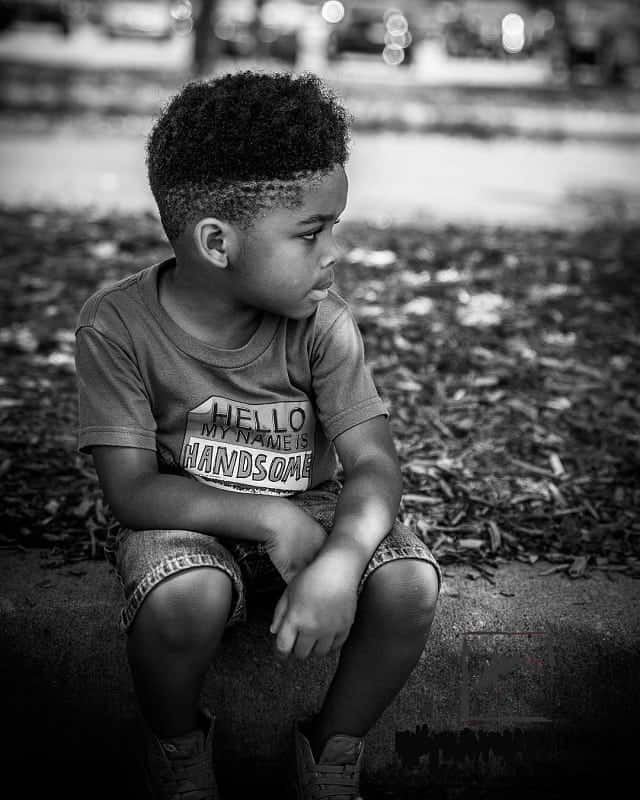 Shorter sides with a little more volume on top is a sweet curly hairstyle for any black kid. The hair on top really lets the natural curl on the hair shine without allowing it to take over too much of the style or to look too out of control. The shorter sides and back help to keep the boy cool during the hot summer months.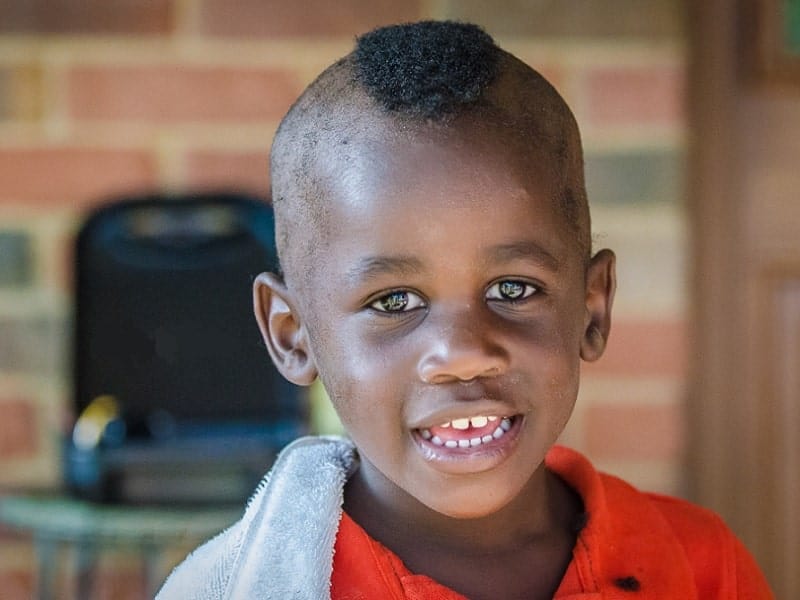 Any little black boy who wants to add a fun burst of personality to his curly hair will love having a mini mohawk. They don't take quite as much dedication as larger mohawks but are still fun and cute hairstyle. Keeping the top just a little longer to add some volume to the hair, but not allowing it to grow too long is key to this style.
Boys who have tighter curls and parents who don't mind helping them style their hair in the morning will love wearing these curls a little longer.
Putting some products on them helps to weigh the hair down slightly and also ensures that all of the curls are clearly defined, which is one thing that makes this black little boy's curly hairstyle so fun and easy.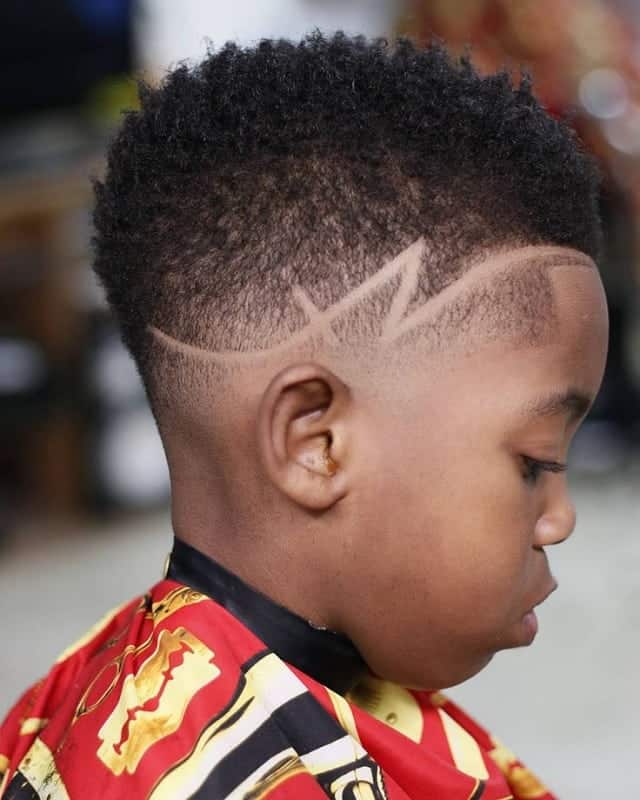 Any boy can have fun designs cut into the side of his head for a fresh and interesting look. These designs can be smooth and curved or angular, depending on his preference and are a great way for a boy to express himself. As long as they are touched up regularly they will continue to look fresh and defined.
9. Free to Curl Loosely
Loose curls can be allowed to hang freely around the face without needing any product to control them. These curls have a ton of movement, which a lot of parents love, as it keeps the child's hair from appearing stiff and controlled.
Keeping the hair out of the face can be tricky with this little black boy haircut for curly hair, which may be a problem for boys who are really active.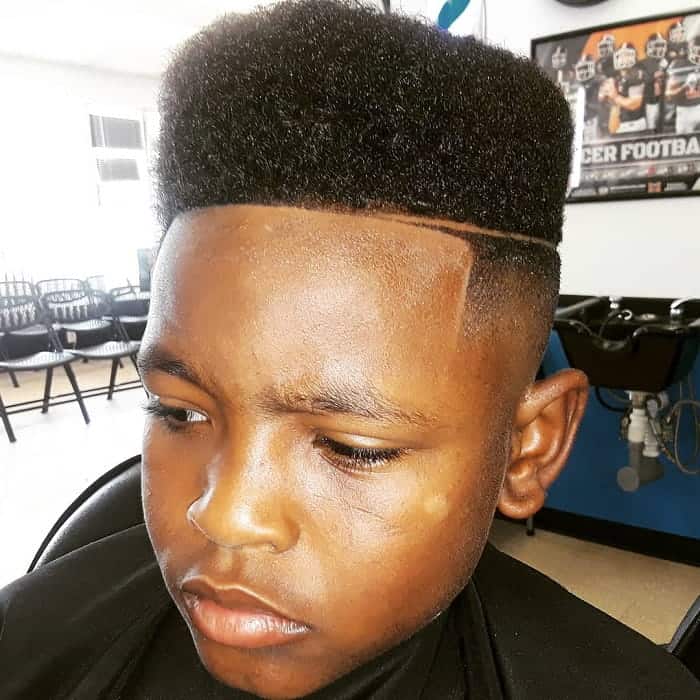 A taller and fuller top with tiny tight curls looks amazing with hard edges and very short sides. Little black boys who want a curly hairstyle that will make them look a little bit more grown-up are sure to love this flat top fade style.
It allows the curls to add to the volume of the hair but prevents them from having too much movement or being too loose, which can cause the black kids with this curly haircut to look younger.
Any of these great fun little black boy haircuts for curly hair are the best way to make curls and make a boy look and feel his best. Black little boys will love choosing a curly hairstyle from this list and will really enjoy how they look.