Hollywood loves them, and girls crave for them! These gorgeous and talented actors with curly hair made their hairstyles one of their trademarks, and everybody is fascinated by their fantastic looks.
These actors with curly hair decided to transform their ringlets into a statement, and they inspired men all over the world to embrace their rebel hair!
1. Actor with Black Curly Hair – Corbin Bleu

Corbin Bleu from Highschool Musical loves to keep his hair natural and untamed, and you can do the same. Recreate this hairstyle by using some hair wax. It will make it look sleek and glamorous.
2. British Actor with Curls – Kitt Harrington

Name a girl who doesn't love Kitt Harrington from Game Of Thrones! Even if the actor got married to one of his colleagues, that doesn't stop girls adore him and his gorgeous rebel curly mane. He loves to flip his bangs on one side and gets a casual, effortless look.
3. Actor with Blonde Curls – Finn Jones

Finn Jones makes all the girls crazy with his rebel sun-kissed blonde ringlets. If you want to recreate this look, keep your hair in a medium length and define your curls with hair wax.
4. Actor with Long Curly Hair – Finn Wolfhard

Finn Wolfhard quickly became one of the most beloved actors with curly hair, thanks to his role in Stranger Things. He adopts a '90 hairstyle, just like his role in the series: a layered haircut that well defines his black ringlets.
5. Short Curly Haired Actor – Jesse Eisenberg

Jesse Eisenberg loves to keep his hair short and his curls well defined, in their natural dark red color. This is one of the best haircuts if you want to avoid all the long rebel curly hair struggles.
6. Fat Actor with Curly Hair – Seth Rogen

Seth Rogen wants his curls to be noticed, free and voluminous. He does that with a haircut that defines every strand and keeps his ringlets in the spotlight.
7. Curly Brown Haired Actor – Robert Sheehan

Robert Sheehan knows that his gorgeous curly hair is one of his best assets and adopts an effortless look with a medium trim that lets his ringlets go wild. Also, he covers his forehead with some fabulous twirls.
8. Cameron Boyce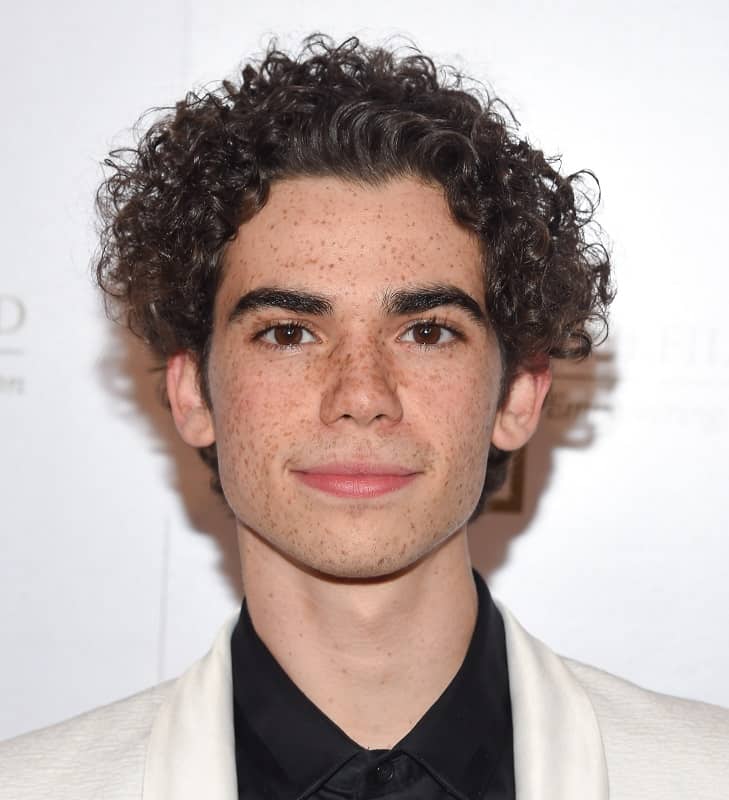 Cameron Boyce's tight curly hair is kept short and off the forehead. The dark color matches his equally dark thick eyebrows and brown eyes.
9. Gaten Matarazzo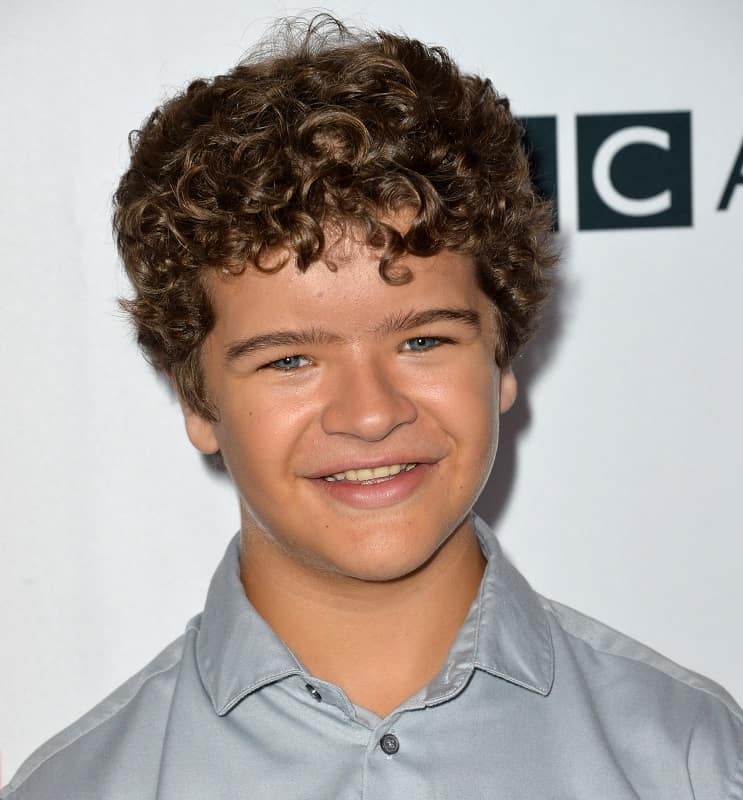 Known for his role in the Netflix hit show Stranger Things, teen actor Gaten Matarazzo's signature style is his thick curly hair. He lets some of it fall across the forehead as short bangs to distract from the round face shape.
10. Danny McBride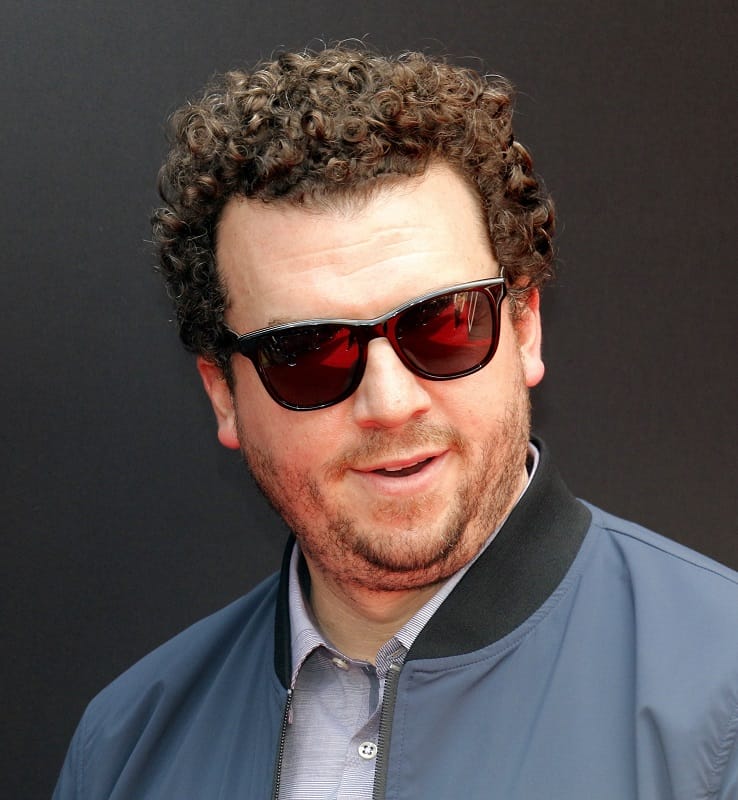 Men with a receding hairline and curly hair may want to try bringing more attention to the curly texture than the hairline like Danny McBride does on his short style for springy curls.
11. Tom Hanks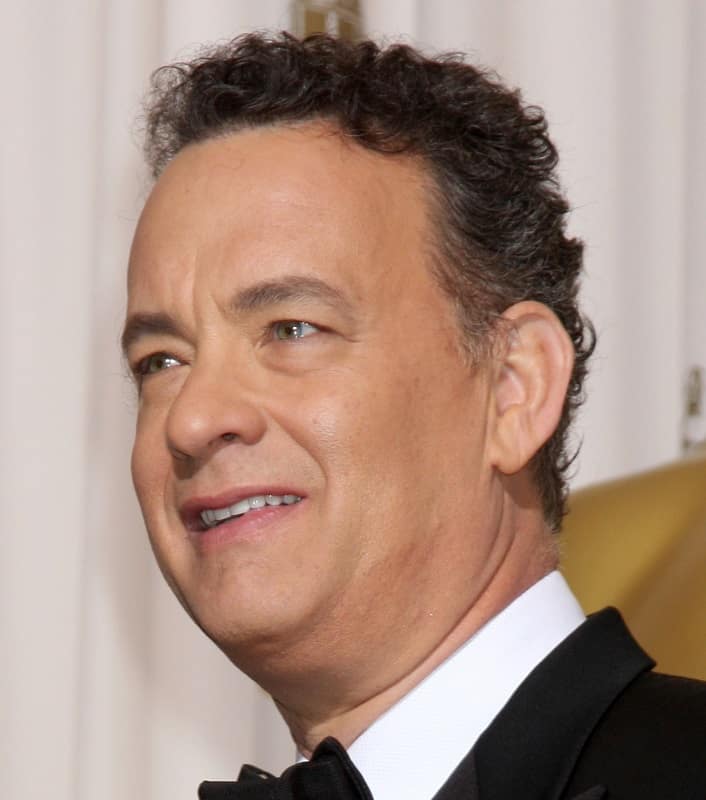 If your hair is a more relaxed type of curl like Tom Hanks, all you need is a little mousse to hold its shape and keep it combed back throughout the day.
12. Jason Momoa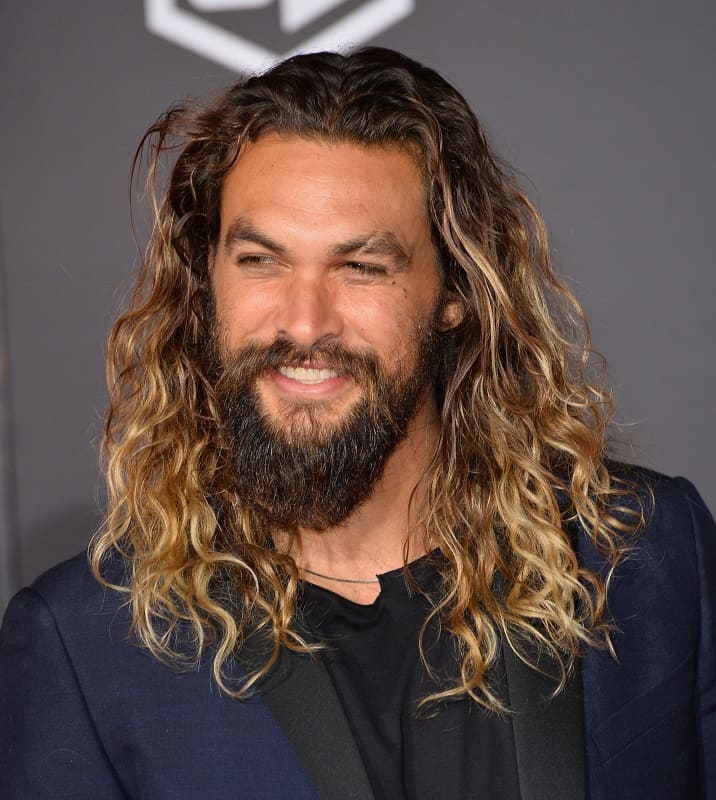 Women everywhere swoon over actor Jason Momoa's long curly hair. He flaunts his curly texture with golden blonde color and a simple center part.
13. Nolan Gould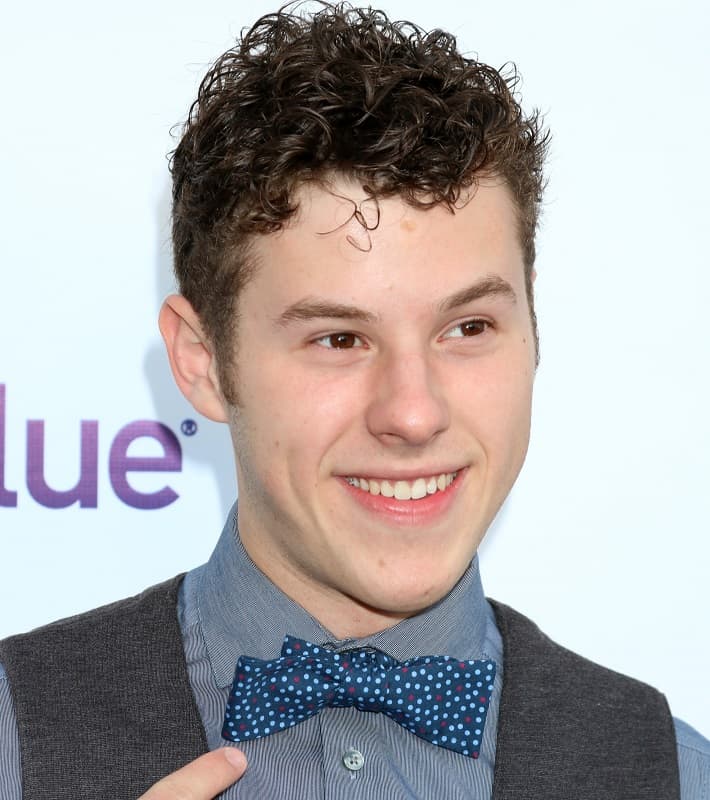 Long top and short sides is one option for how to wear your curly hair. Nolan Gould's curls really pop from being framed by medium faded sides.
14. Howard Stern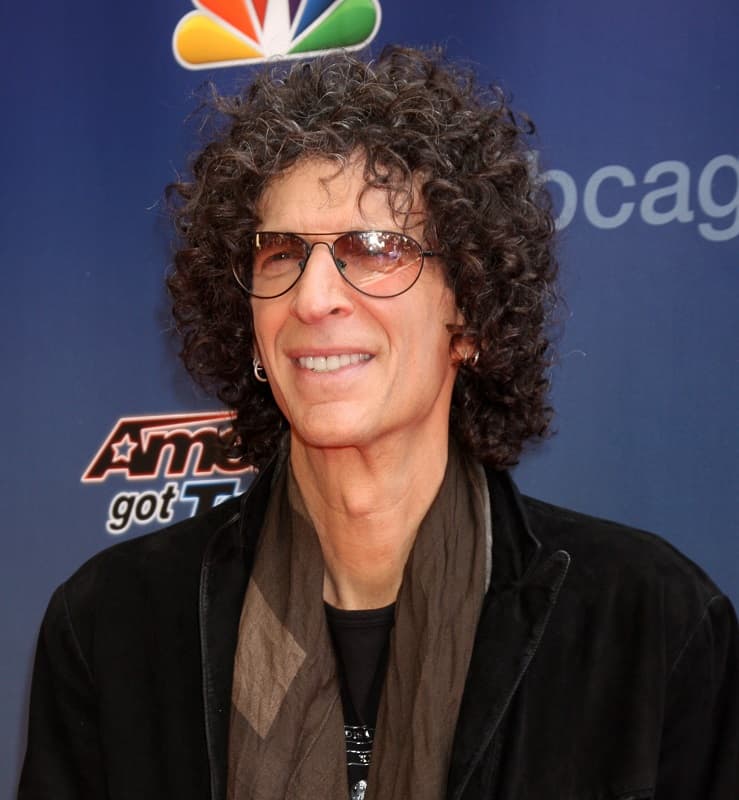 Howard Stern is well known for his long thick curly hair. A few springy curls create a bang and the natural greys that come through look great on the style.
15. Alfred Enoch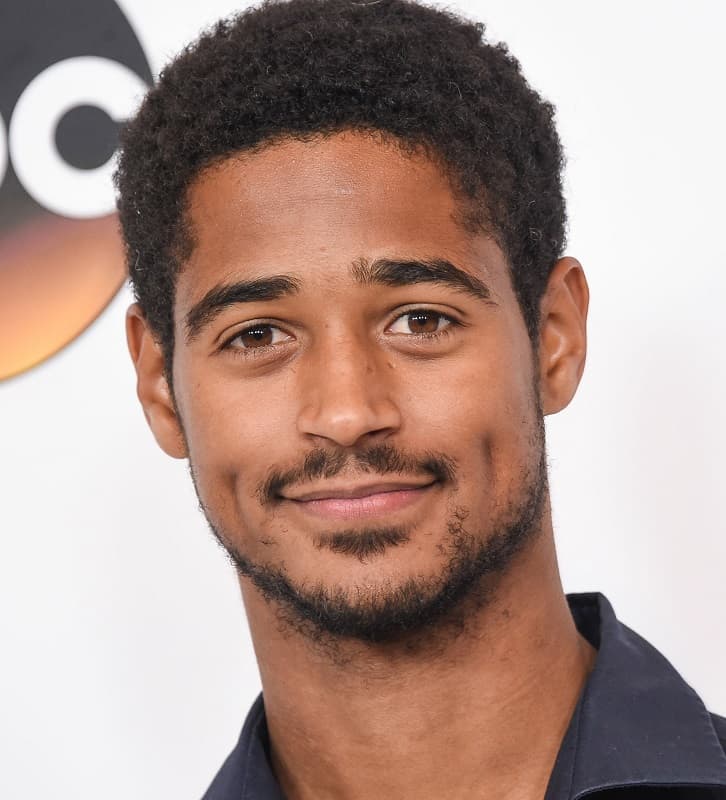 We all know Alfred Enoch from Harry Potter and it's safe to say he's grown up handsomely. His short afro-textured hair is classic for his oval face shape.
16. Will Ferrell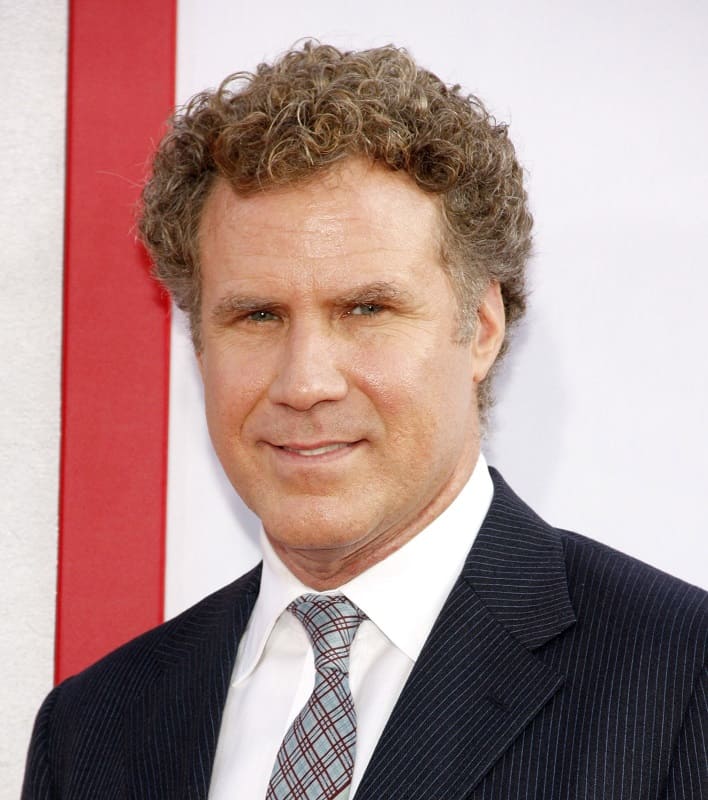 Will Ferrell's receding hairline isn't as noticeable as many other men's and that's because he has thick curly hair to cover it. His sideburns are short and help to frame his face.
17. Justin Timberlake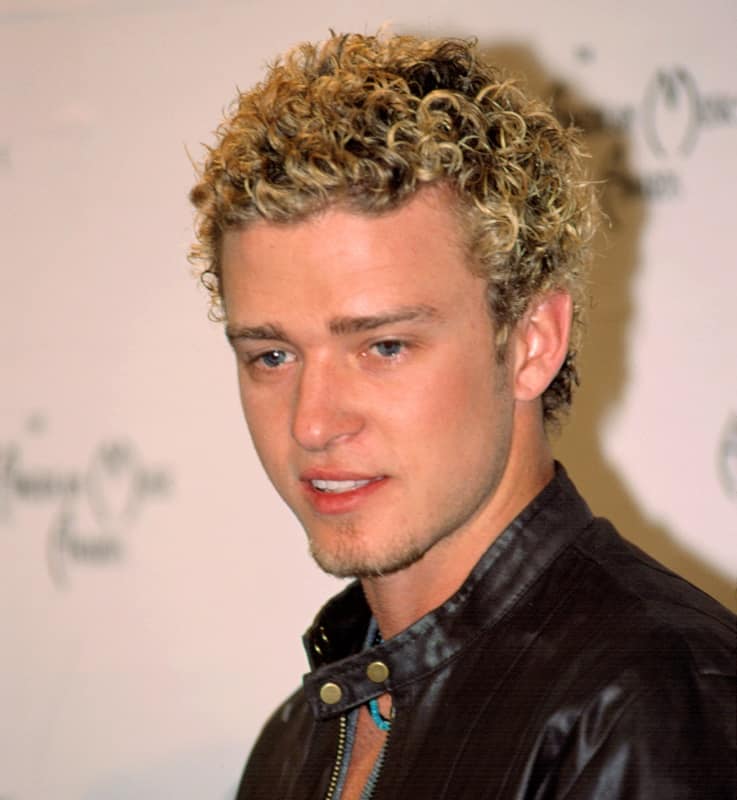 It doesn't feel like that long ago that Justin Timberlake was rocking light blonde on his curly hair. The highlights on his naturally brown base are what we all remember from the 90s.
18. Alex Wolff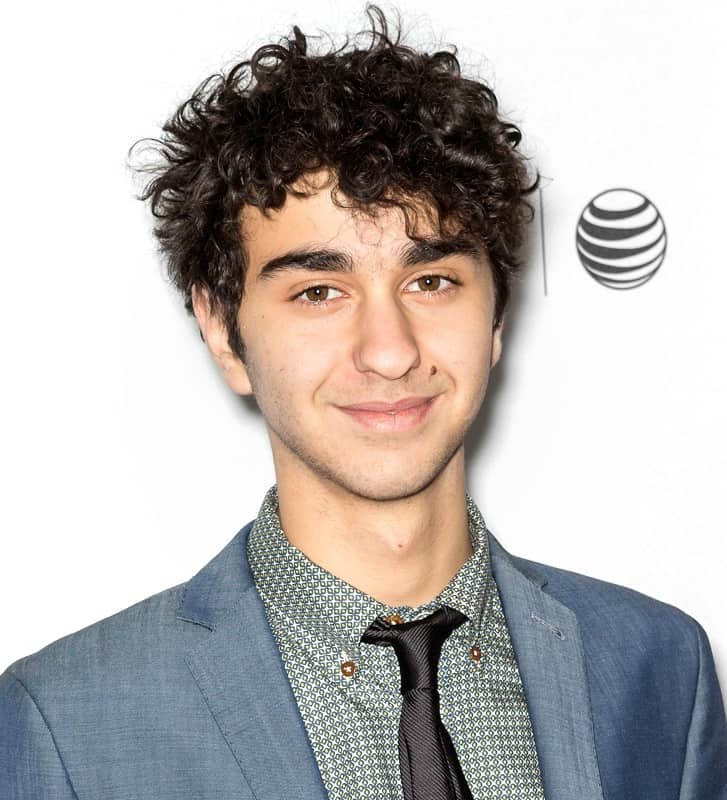 A messy style with short layers works for curly hair, just like seen here on Alex Wolff. The short length around ears ensures the thickness doesn't get out of hand.
19. John C. Reilly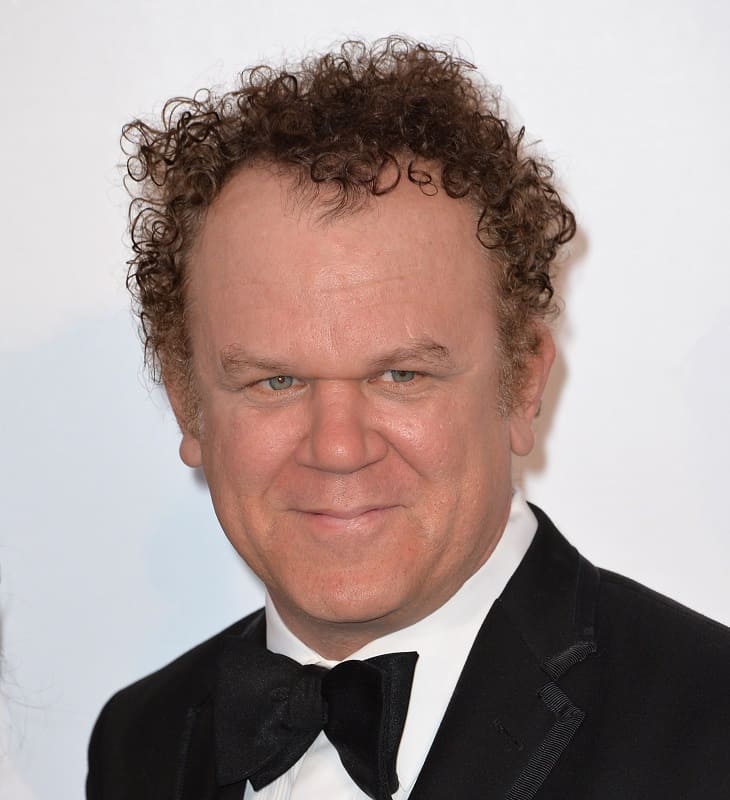 Thin hair with tight curls doesn't require much upkeep. John C. Reilly's signature style has always been his short curly hair that slightly cover up a receding hairline.
20. Michael Sheen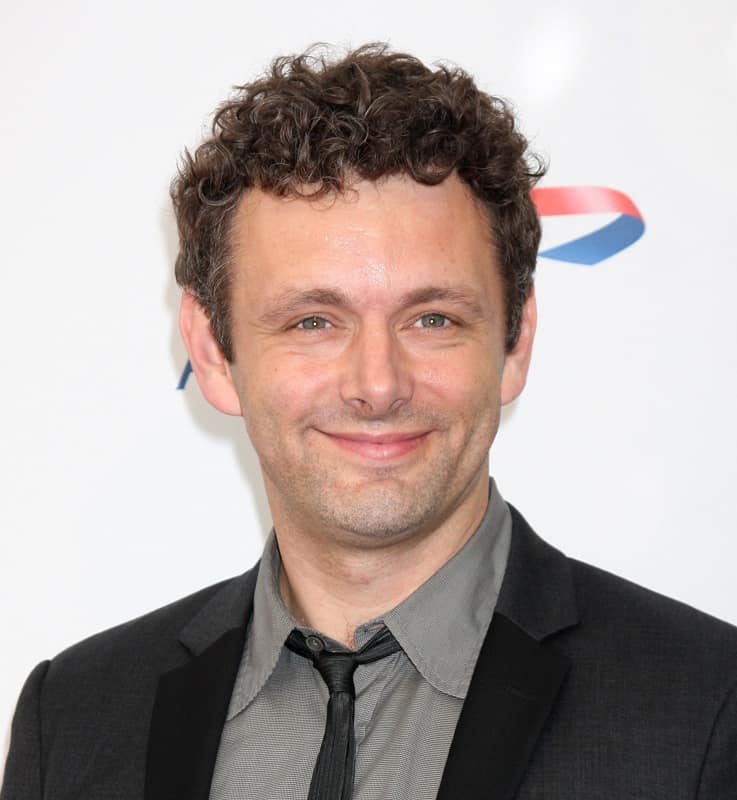 If your hair is mostly curly at the top, embrace that by keeping sides short. Avoid brushing your curls too much to nix a fluffy result.
These gorgeous actors with curly hair are a real example that you can follow! They love their hair, and they showed everybody that you can look sexy and cool with your ringlets.
They chose different ways to make their twirls look fantastic, from short haircuts to medium hairstyles with bangs for curly hair. You can do the same, just let the inspiration come from them!