Don't ever think curly hair as a curse. Though it's hard to tame those rebel locks and they don't want to stay in one place, you'll be amazed to see how cool black men can look with curly hair. we have prepared some awesome curly hairstyles for black men.
Curly Hairstyles for Black men
Once you decide to explore the infinity of options you have as a guy with Afro-American hair, these curly hairstyles for black men will get your trim into the spotlight.
1. Curly Fade
Shave your sides, and for the top, keep your tight ringlets short. Moisturize your curls and keep them fixed upwards with some hairspray.
2. Long Curly Hair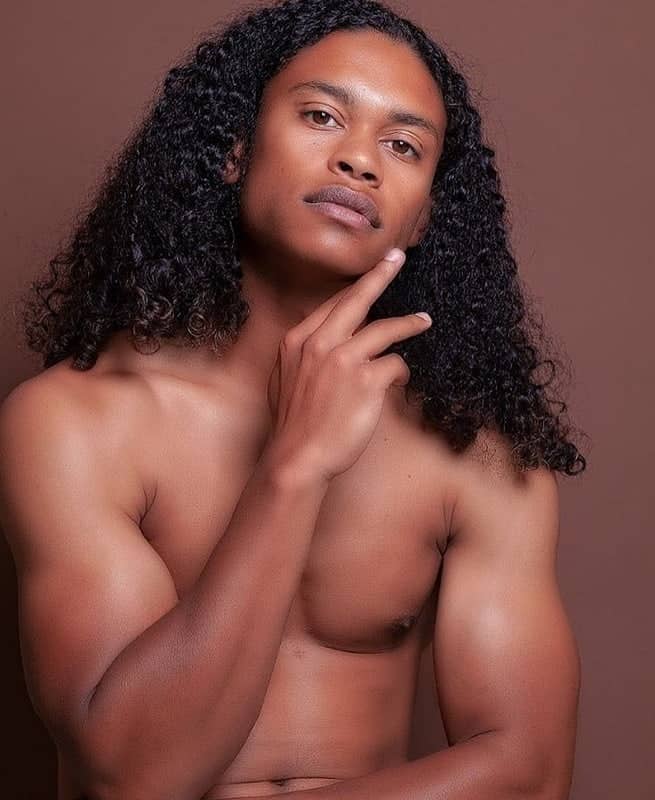 Why not take advantage of that gorgeous hair? It's true, your mane will need a lot of care, but your hair will look sharp, healthy, in a word, fantastic. Long hair is trendy among guys right now, so you can give it a try!
3. Short Curls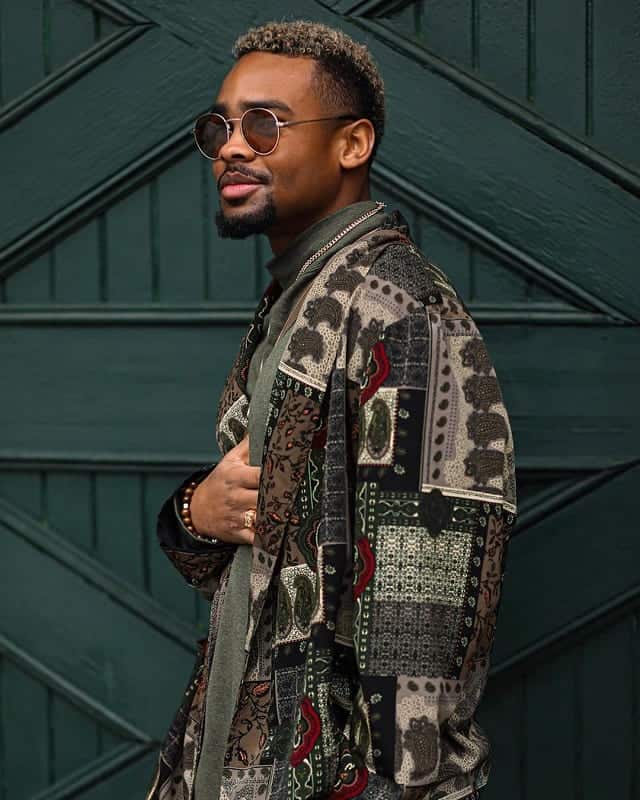 A gorgeous way to a better definition of your tight curls is to dye them in a beautiful blonde color. Shave your sides and use a pinch of color for the top.
4. Curly Medium Hair for Black Men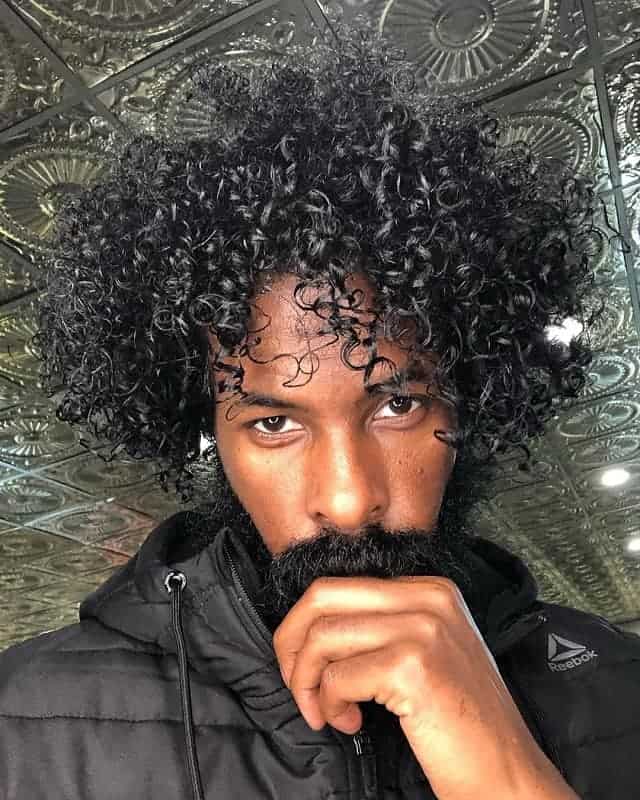 If you are a rebel guy that adores his locks and curls, keep your hair in a medium length and make them look well defined with lots of moisturizers. Thanks to its range, you can even tie your hair into one of those famous men buns.
5. Curly Hair Perm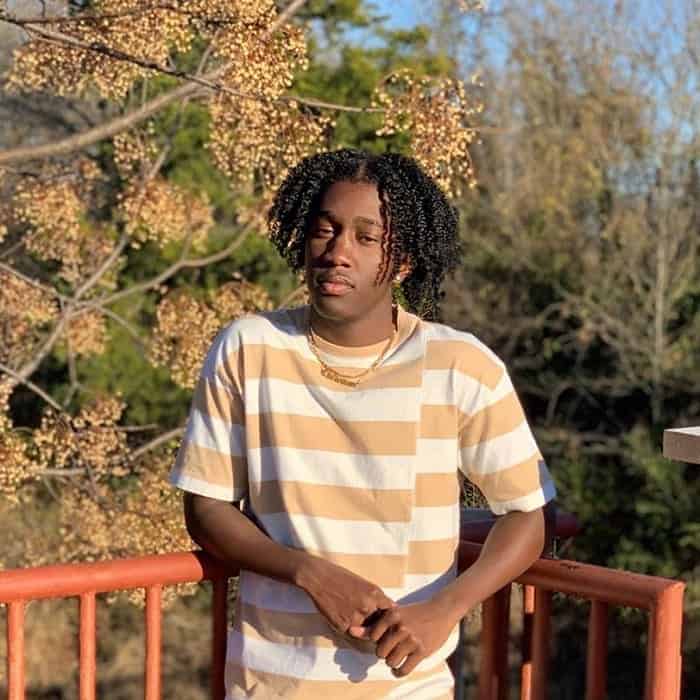 Whenever you want some well-defined curls, let your hair grow near your ears level and split it in half. Your afro hair will look permed, and with the proper care, attention, and moisturizer, you can make your mane look outstanding.
6. Curly Hair With Part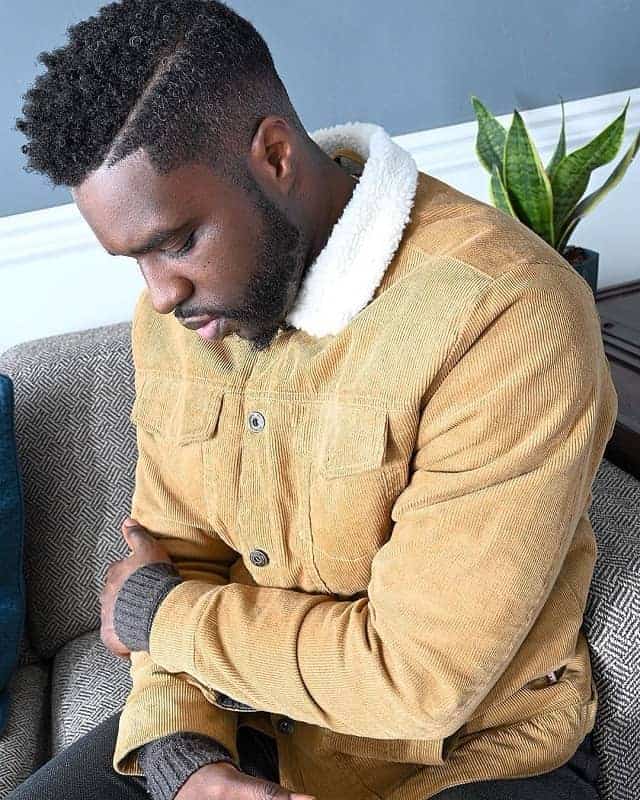 Want your curls to stand out and look well-defined? The best way to get that effect is to create a shaved line that separates your short side from the longer curled area. This way, you will get a modern, fresh look that girls will love.
7. Loose Curls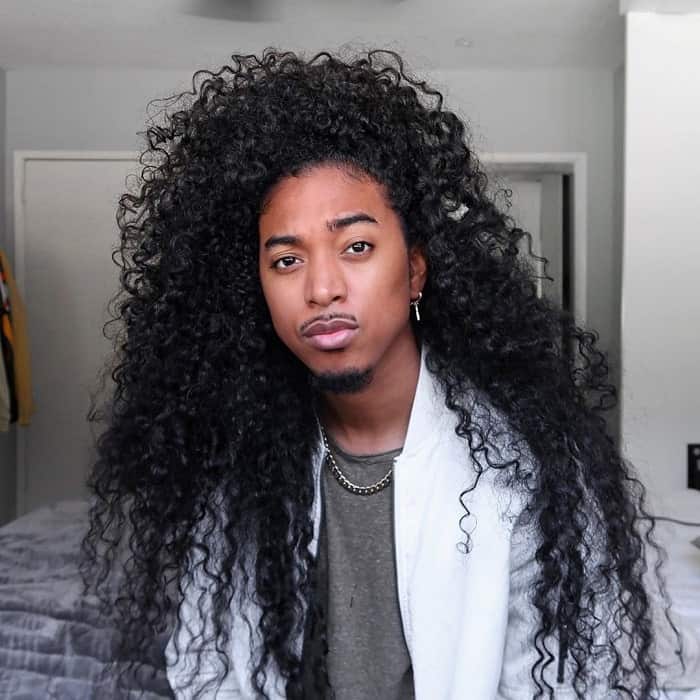 With this gorgeous mane, even the girls will be jealous of your brilliant curly hair! Keep your ringlets long and use a layered trim technique that will make your long gorgeous strands fall on your back and shoulders like a cascade.
8. Thick Curly Hair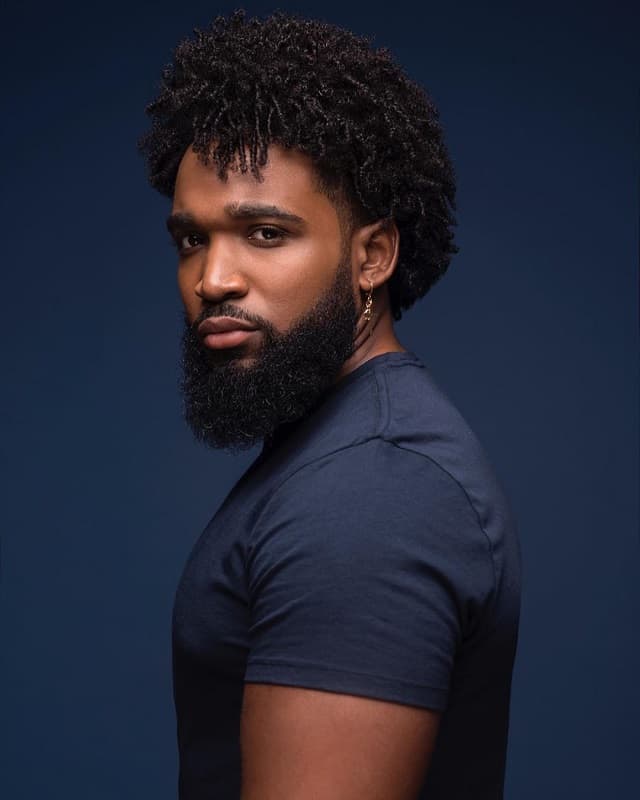 Trim your sideburns and extend that short area into an undercut. Leave the rest of your hair in a medium length so that your curls can bounce every time you move. This way you'll be bragging with a gorgeous curly hairstyle for black men.
9. Natural Curly Hair For Black Men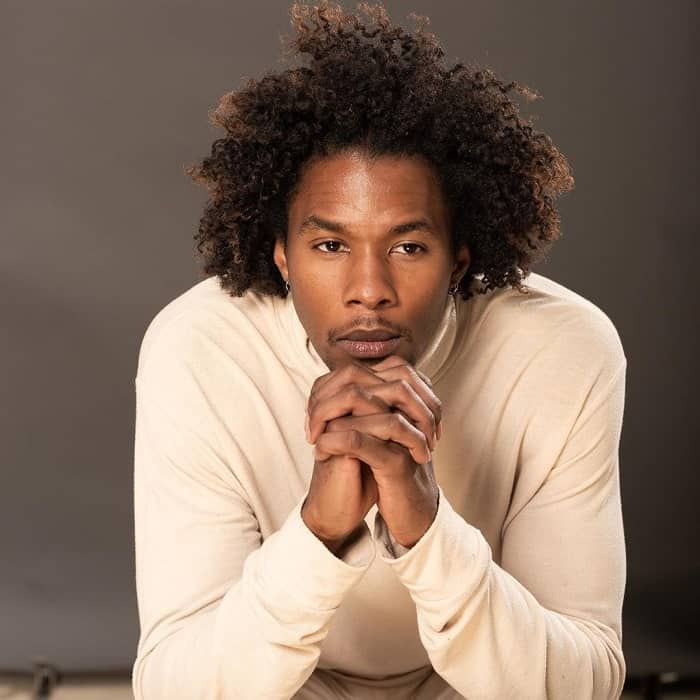 We know African-American hair isn't easy to tame, but with this oval haircut, your hair will look gorgeous. Usually, a mane that has ringlets as curly as this tends to stay in one place but only with the proper hairdo.
10. Curly Mohawk
Mohawks are extremely popular among curly hairstyles for black men, and we think you will adore this look. Create a gorgeous fade from short sides to the long top, and for your forehead, use a trimming machine to make a sharp line.
11. Messy Curly Hair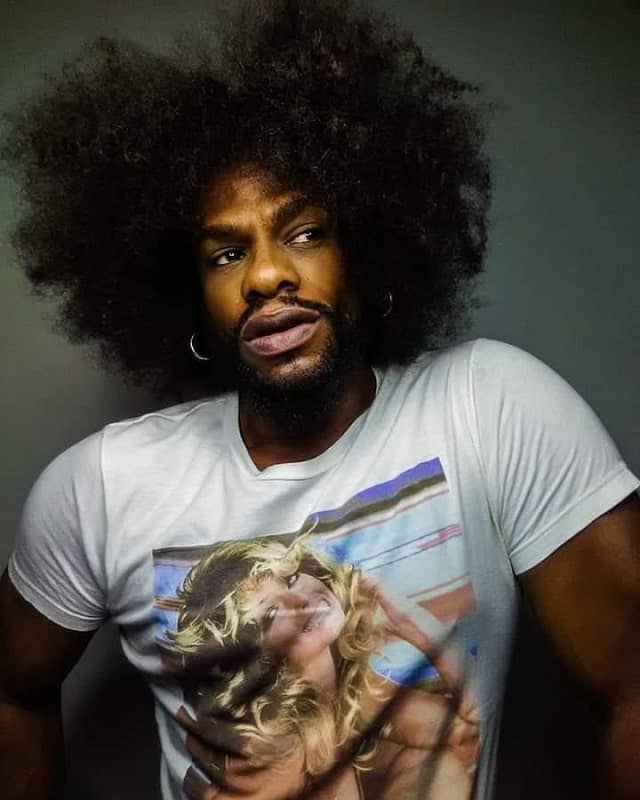 Let's get wild! A man with a hairstyle like this inspires confidence, and it's all thanks to that voluminous Afro hairstyle. Keep your hair natural, part it in two sides, and let it loose.
12. Curly Blonde Hair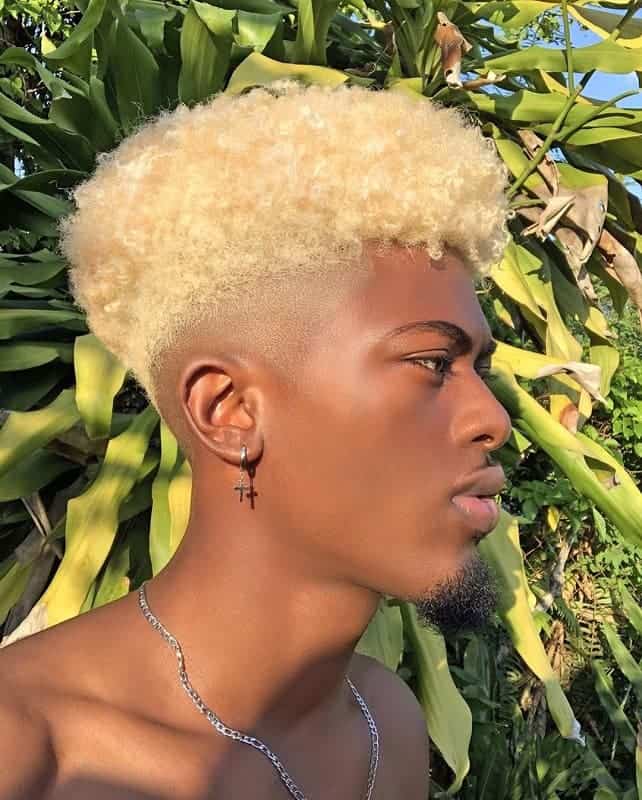 Want something out of the ordinary? This is undoubtedly one of the best hairstyles for black men! Dye your hair blonde, trim your sides, and make your natural tight curls stand out with a hairstyle that allows them to arrange however they want.
We all know that Afro hair requires a lot of maintenance and time, and most guys don't want to invest in that. The curly hairstyles for black men that we have presented above are easy to do, and if you are ready to visit your hairstylist every two weeks, you'll always look outstanding.