If you are a fan of long hair, then you'll like these layered hairstyles for long-haired men that we have prepared. If your hair is long, we certainly suggest wearing it layered so that it doesn't make the face look wider or lost in the hair.
How to Cut Layers on Men's Long Hair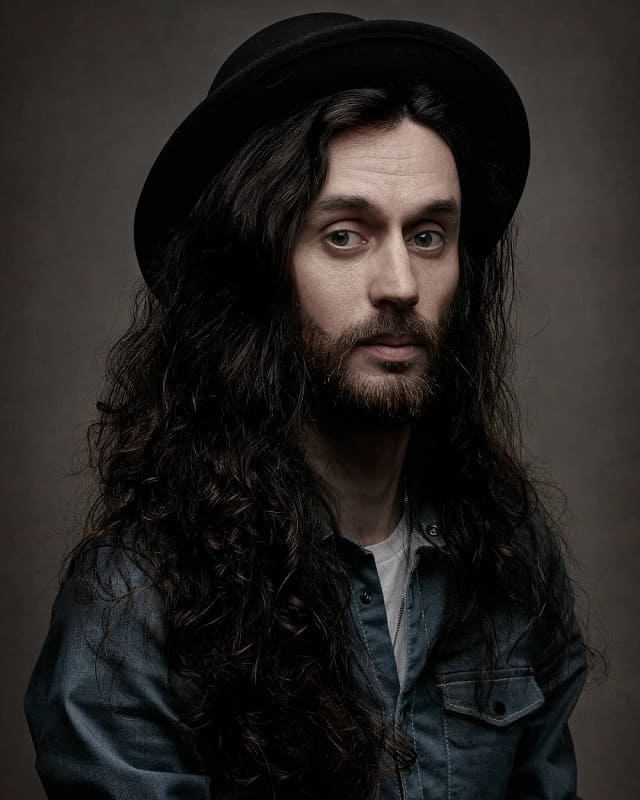 These are the steps of how to cut layer on your hair by yourself.
Step 1: Shampoo and condition the hair so that it's soft and tangle-free.
Step 2: Divide the hair into horseshoe-shaped sections.
Step 3: Cut the lower section to the parameter length of your haircut. But be careful and keep in mind that once the hair is dry, it lifts and looks shorter,
Step 4: Cut the other layers as you want.
Step 5: Once you get to the top layer cut it a bit shorter than the rest. Don't forget to part your hair where you usually like to wear it.
Step 6: Blow dry your hair.
Step 7: Use some hair gel or another styling product of your preference to enhance the texture of the hair and make it look shiny.
Watch The Following Video on How to Get Men's Long Layered Haircut
Long Layered Haircuts for Men
We have curated 5 of the topmost layered long haircuts for men to try this year.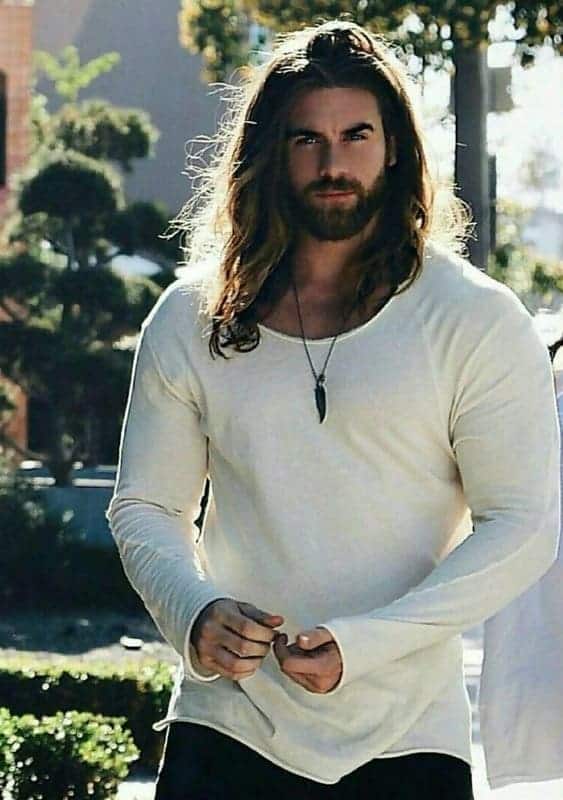 This hairstyle belongs to a Viking. Layers can just make the shape of this long hairstyle look more flattering against your face.
Ideal for: All face shapes.
How to style: Just make sure that you don't have split ends and wear the long hairstyle with layers as naturally as possible.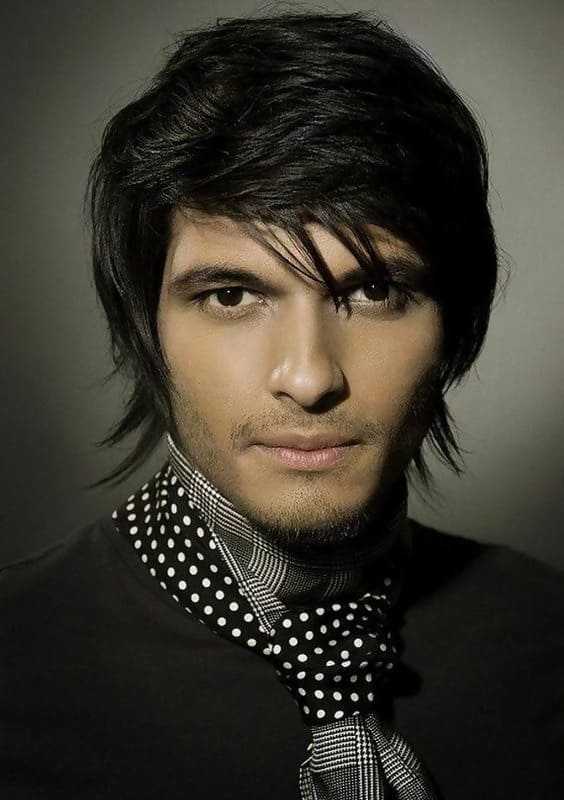 This hairstyle may be among the boldest men's long layered haircuts, but it still looks very cool and trendy.
Ideal for: Square and round-shaped faces.
How to style: The layers on this hairstyle are a bit more drastic than on the other hairstyles, and the top layer is a lot shorter in comparison to the other layers.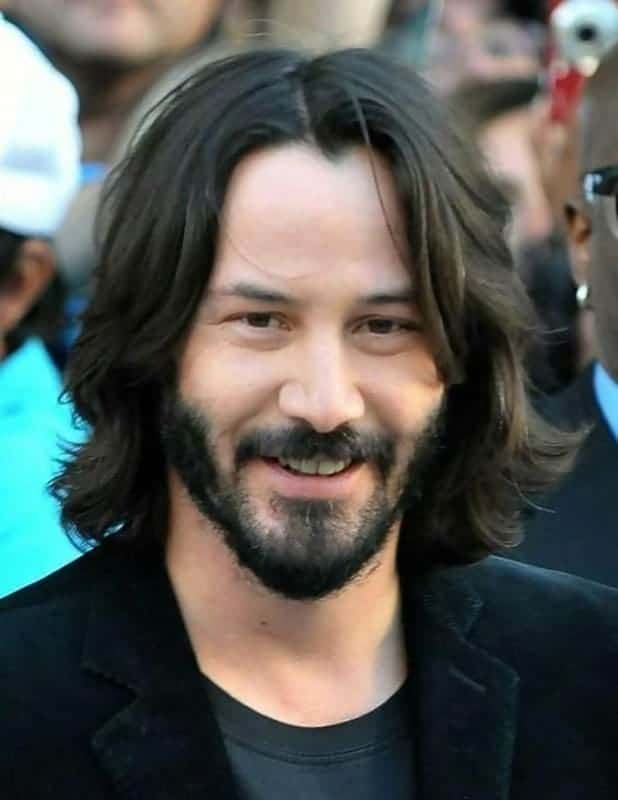 One of the many things Keanu Reeves is famous for is his long, messy hair, and this wavy, messy layered long haircut looks incredibly charming.
Ideal for: Heart and oval-shaped faces.

How to style: If your hair is wavy, just let it dry naturally and you will be good to go.
4. Long Layers with a Middle Part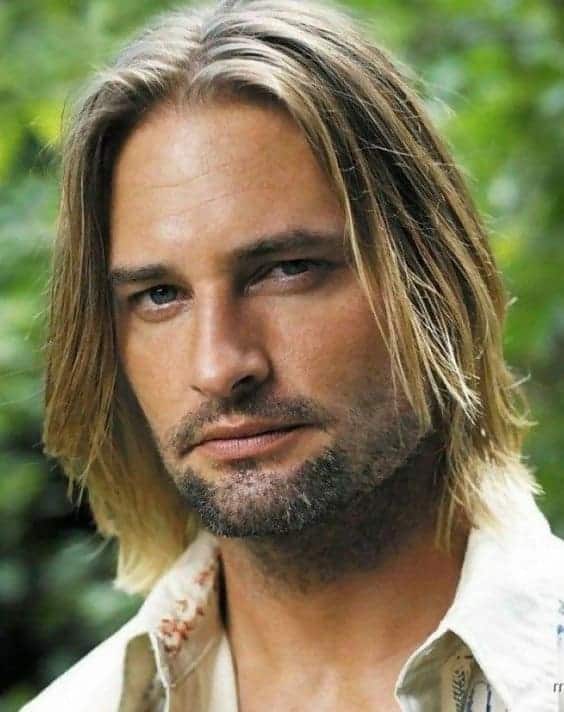 A straight long hairstyle with layers is one of the most classical long hairstyles for men.
Ideal for: Heart and round-shaped faces.

How to style: If your hair is naturally straight, there's no need to style it, just wear it parted in the middle.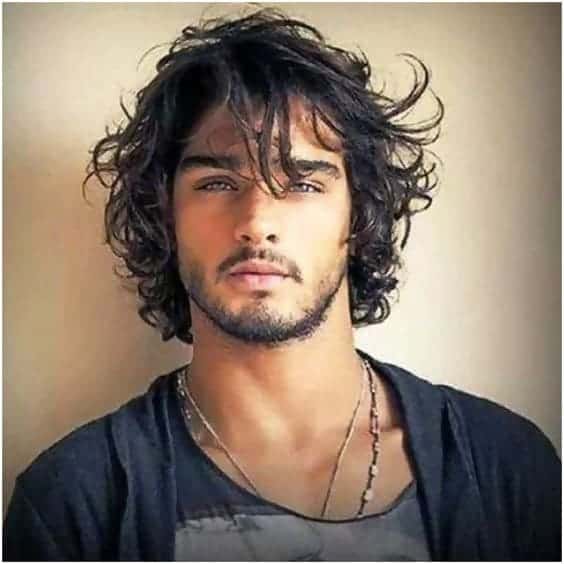 If you have naturally curly hair, growing your hair out is a great idea. A curly long layered haircut for men will make you look charming and the curly effect will look even better if you have a strong bone structure.
Ideal for: Oval and square-shaped faces.

How to style: Once you've washed your hair, use some hair gel to make the hair look silky and glowy. Also, don't forget to cut the split ends regularly, because otherwise, the curls could lose their shape.
Men's long layered hairstyles are so cool and they will definitely make you look even more charming and handsome. With the right layered hairstyle, your face structure will be emphasized in the right way and you will love your long hair even more.