Viking hair is definitely one of a kind. Viking's were Norse explores known for their ruthlessness in combat and even in appearance. Their look and appearance have often been debated over. One of the significant elements of their hairstyle is looking savage and different.
Best Viking Style Haircuts to Try
Keep reading for 25 Scandinavian haircuts clubbed with modern adaptations. These Viking hairstyles and haircuts will give you just the inspiration you need!
1. Half Up Half Down Hair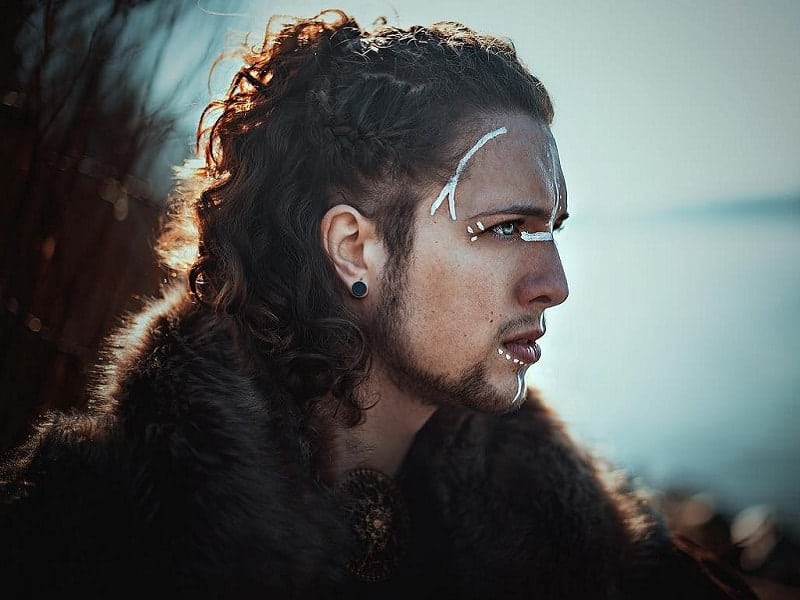 One of the most popular braids through passing time has always been cornrow braids for men. This hairstyle looks amazing on every hair texture. Curly and wavy hair comparatively have a complementary effect on this hairstyle though. Viking hair braids are the way to go if you want a change that will look amazing.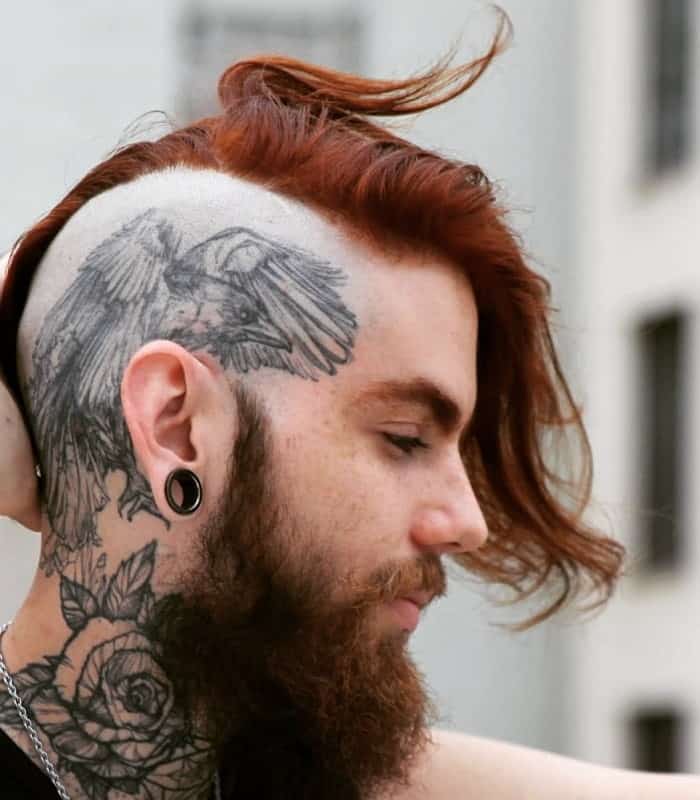 This Viking haircut is comparatively more out there than the others. If you are someone who would love to leave a visual impact, this side swept hairstyle is perfect for you. It is bold and yet empowering and sexy in its own way. The undercut just adds the perfect oomph and edginess to this style.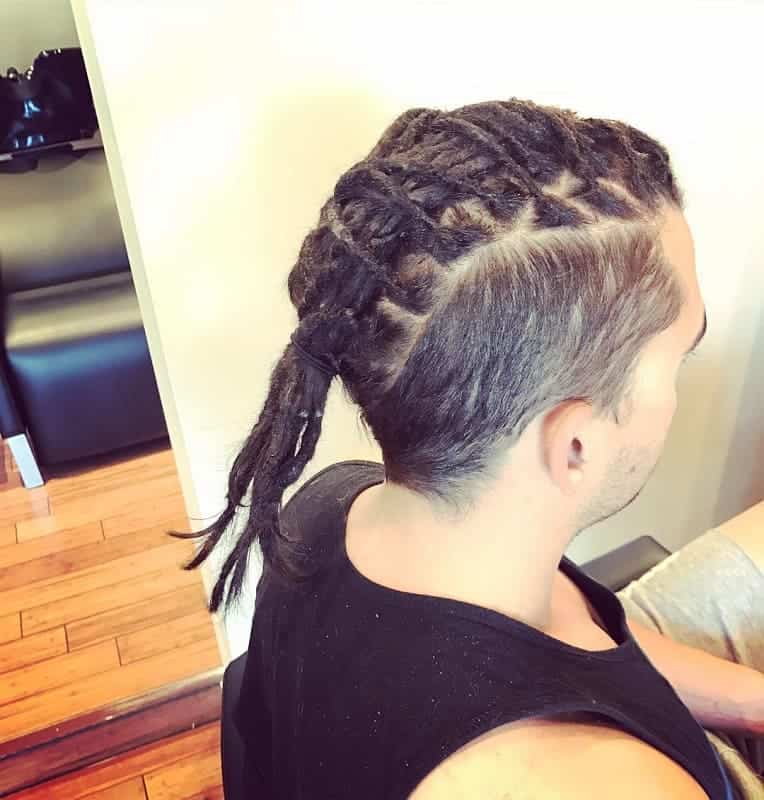 This interconnected weave that finishes in a ponytail is a great modern adaptation of the regular Mohawk. If you are interested in long term braid hairdos, this option is a great idea. The shaved sides balance out the dreaded Mohawk. You could wear this style with grace anywhere you wanted to.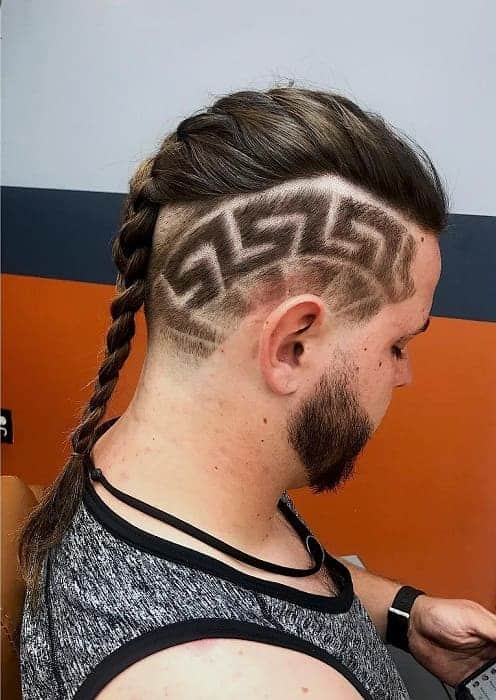 Yet again, here is a modern adaptation of a Mohawk hairdo. To add a little more edginess, you could razor in detail on each side. This Viking hairdo may be out there but at the same time, it is extremely pleasing because of the well-made braid. You could wear this hairstyle as of something long term or short term.
5. Sleek Back Mullet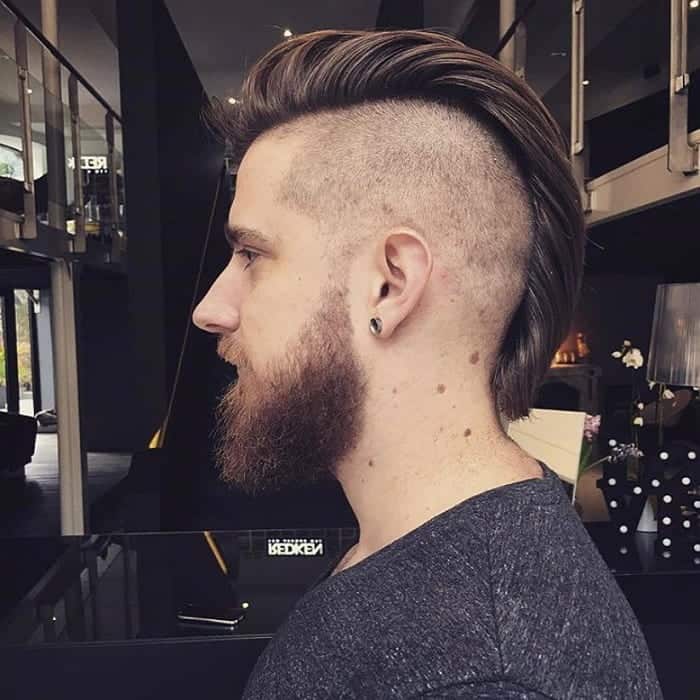 The best thing about slicked back hair is that it is out of the box and yet, clean and chic. If you can pull something like this off with grace, you will be ten times sexier than everyone else in the room.
The clean sides just add to the beauty to the overall look. Having a long beard with this nordic hairstyle will just enhance all the handsome things about it.
Dreads are amazing to work with. They have a different look and a distinguishable aura about them. If keeping them loose is starting to bore you, pulling them back into a pony is a great idea. Having your dreads highlighted adds that extra oomph factor to the entire men's Viking hair look in the best way.
This huge braid in the crown that runs right down into a regular braid is a stunning style statement. It is over the top, yet has a clean and curated look to it. To add something extra, you could opt for gold jewels too. This hairstyle of Viking men is great for both formal as well as semi-formal occasions.
Man buns are amongst one of the most popular Viking hairstyles that have been sported recently. A different approach to a regular man bun is a half up, half down type of bun. This allows you to let down and show off your hair and at the same time keep your hair away from your face.
9. Braids and Buns
Side braids paired with Mohawk braids and slick back buns result in the best Viking style hairdo. It allows you to have multiple hairdo elements in one look. It also makes you sexier and desirable. The best part is that this look can be pulled off on all occasions.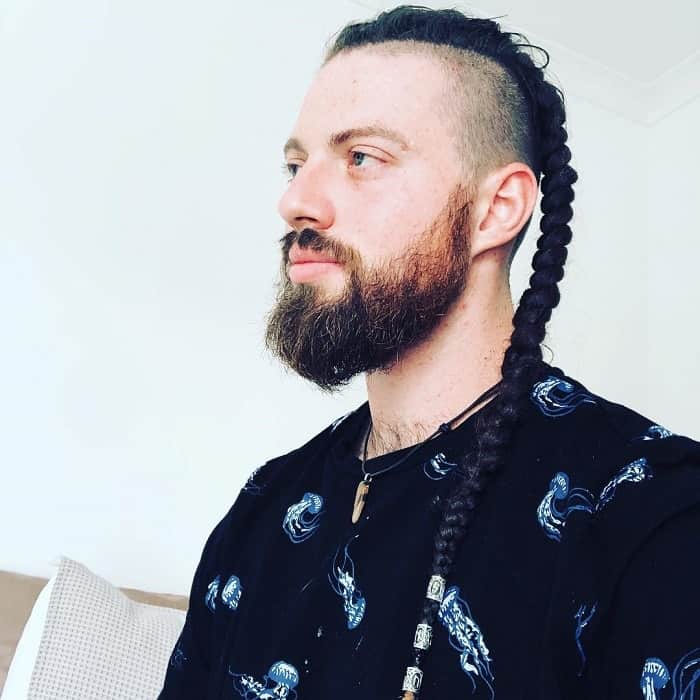 This hairstyle is perfect for someone who enjoys keeping their long straight hair. But at the same time, it is a great long-term way to style your hair as well. The clean sides complement the long fishtail braid. The hairstyle looks clean and neat making, it is suitable for all types of face structures.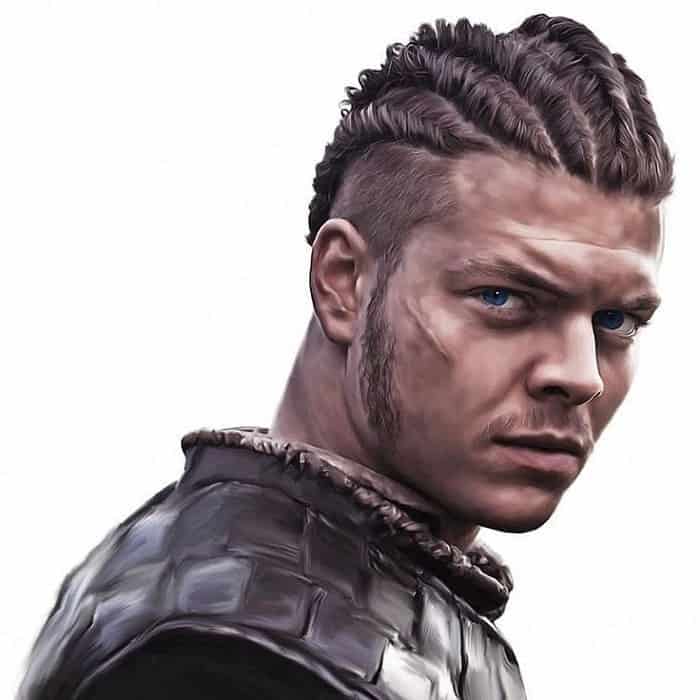 A twisted braid is a great switch from the regular French, fishtail and cornrow braids. Pulling all your hair back gives an edgy and sexy look to the face. The undercut on both sides also adds to the men's Viking haircut in the best way.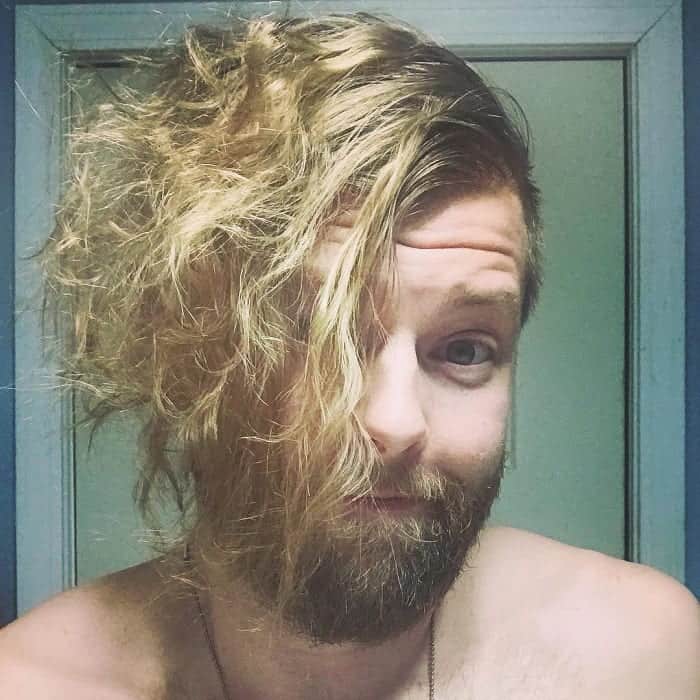 A great alternative to a regular side sweep is having your haircut a line. This gives more dimension and structure making your face look much more shaped. You can choose to leave your undercut a bit grown out instead of having it absolutely clean.
13. Side Braid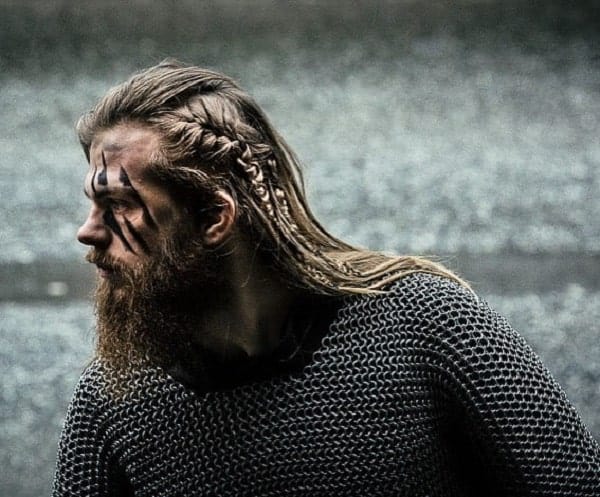 If you are still playing around with the idea of Viking hair, this one is apt. It isn't much change but yet, it is certainly enough to get an idea. These side Dutch braids for men are intricate and yet noticeable. You could have it on for a day and change it the next, which is the beauty of it.
14. Half Pony Viking Style
This hairstyle is perfect if you have long straight hair. It helps add structure to your face because of the half pony pulling back the hair on the crown. The strands on the sides help frame the face. This hairstyle is more fun and casual than a formal one.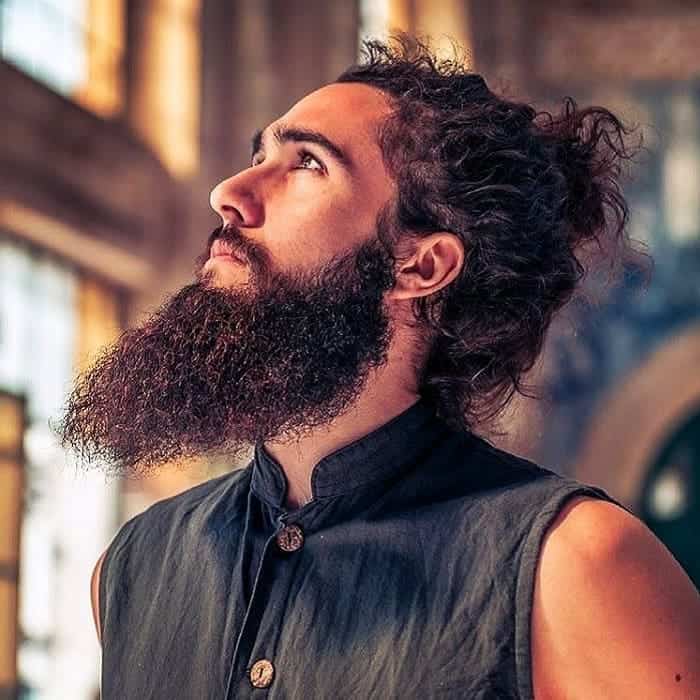 Classic man buns with beard are the best Viking hairstyles. If you aren't into much change, this hairstyle is perfect. It is easy to do and looks amazing. You could wear this to any and all occasions with style and elegance.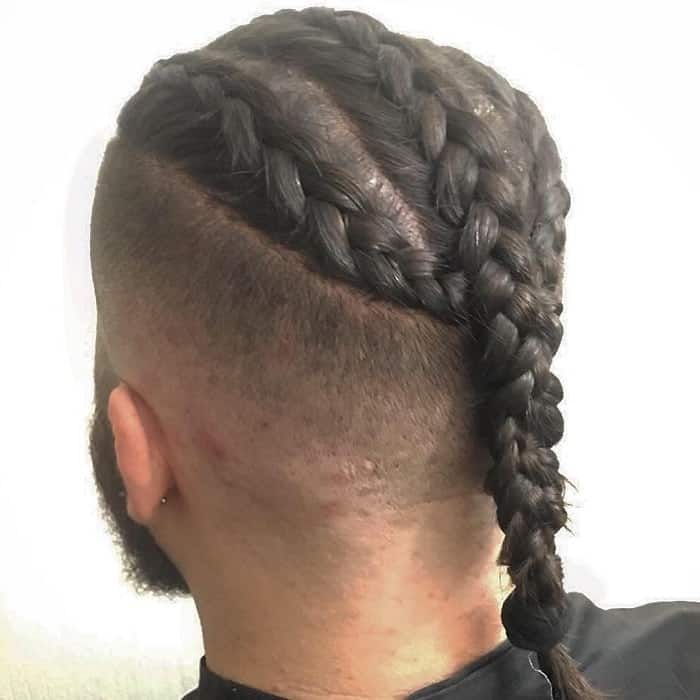 Instead of having a single braid, you could have three braids that cover your crown. This is a good change to the regular braid adaptation of a Mohawk. This nordic hairstyle is one more step forward, which is why it makes it edgier and sexier.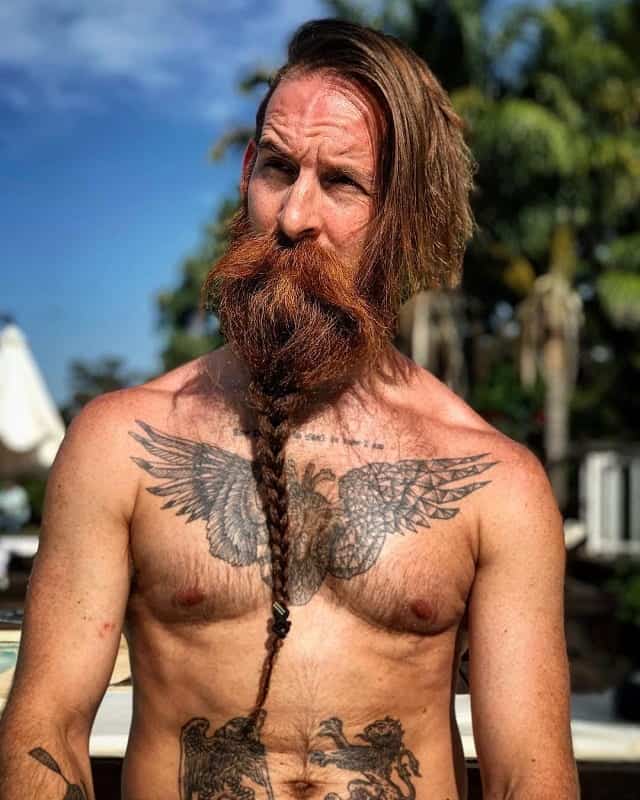 A great way to style your beard is by simply braiding it. This is something the Vikings were famous for doing. Even though braiding your beard is an unpopular opinion, it looks stunning. The side sweep-undercut compliments the long beard perfectly.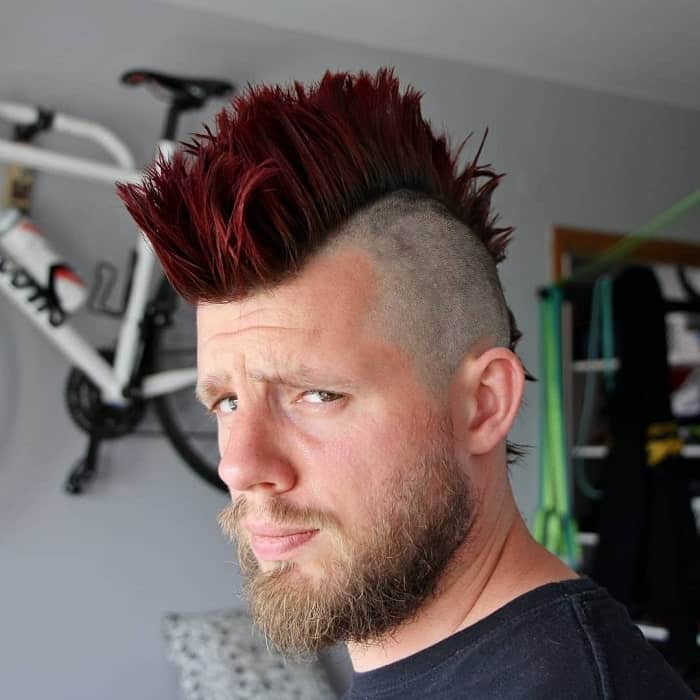 Mohawks are always going to be in style and hence opting for one is a good idea. Mohawks are low maintenance and look really edgy. You will definitely stand out in a room full of people.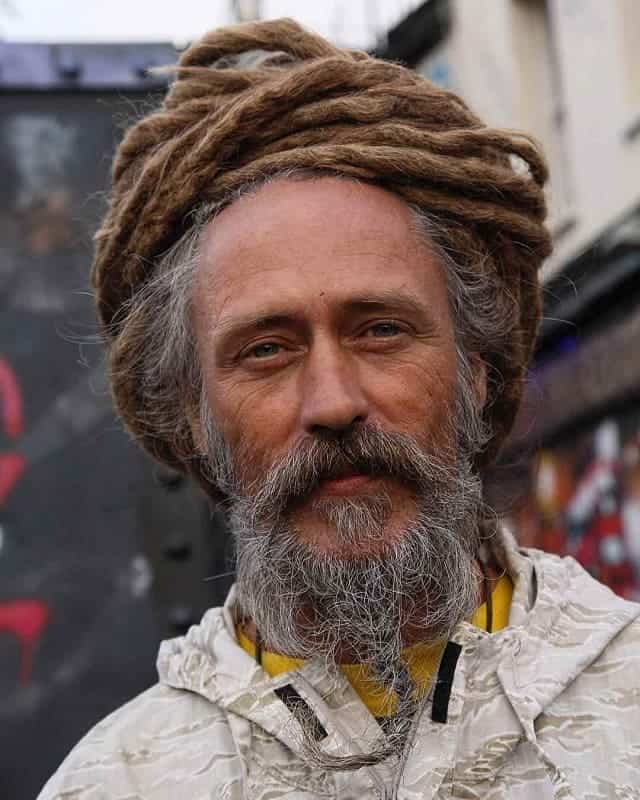 Having your dreadlocks down or in a pony may not be the only way to go. If you want to look clean, stylish and at the same time have your hair away from the face, this Viking hairstyle for men is perfect. All you need is pins to hold your hair in place, and you'll have stunning crown-like dreads.
20. Braided Ponytail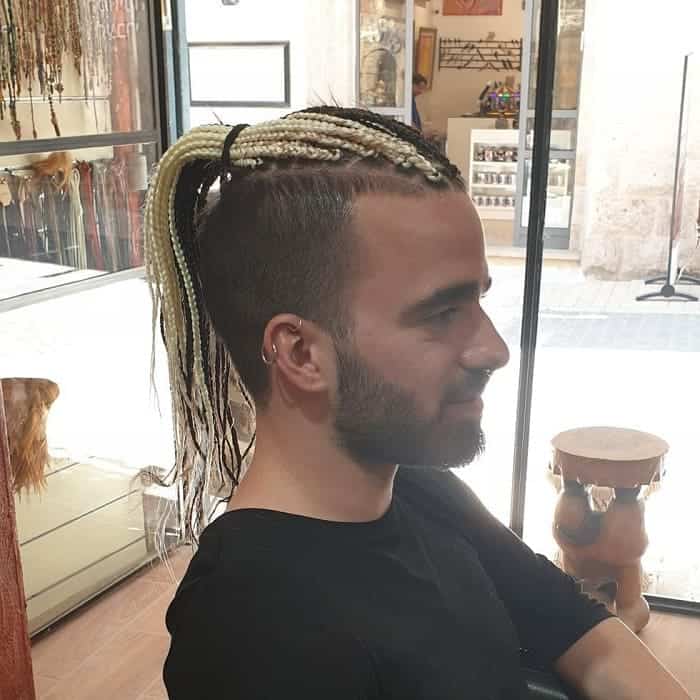 If you are torn about what color to opt for with your dread, blonde is a great and safe option. It is perfect for all undertones and goes perfectly with black. To make your Viking style haircut even better, tie a high pony and shave the side hair. This entire hair look is rugged and sexy.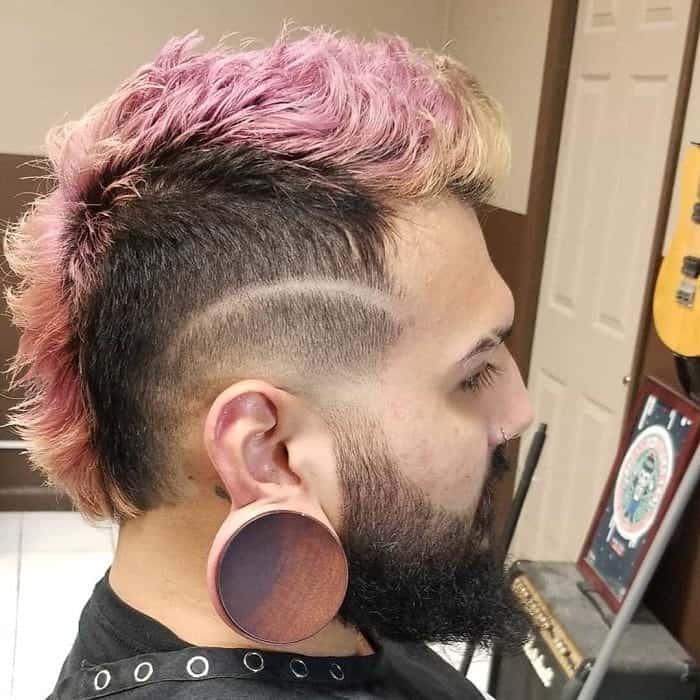 This is another alternative to the classic Mohawk. The undercut and detail razored line ads a modern touch. While the pink highlights add that extra oomph to this edgy hairstyle for Viking men. This fun hairstyle can be worn anywhere and be a representation of your personality as well.
22. Nordic Braiding
If you are someone who isn't into tapered fades and clean sides, this alternative is perfect. You get to have stubble like hair paired with long Nordic braids. This hairstyle is a perfect balance between clean fun, which is why you could sport it anywhere.
23. Heavy Dreads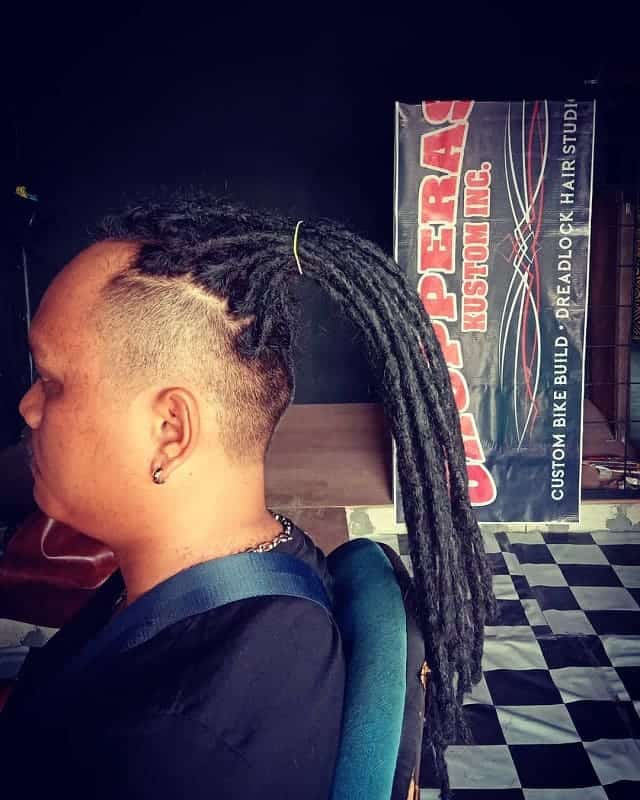 This Viking haircut is perfect for someone who has a receding hairline. Because the dreads are focused at the crown and the sides start to shave off right where the receding hairline dips. It's a great hairdo to make your hairline less noticeable. Yet at the same time, it's stylish and stunning.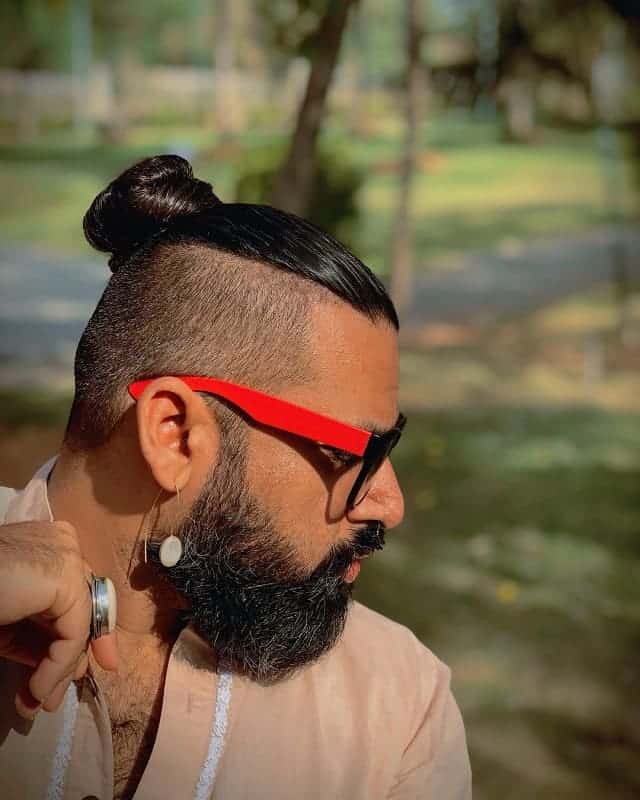 In contrast to messy buns, sleek ballerina buns are a statement of their own. You could opt for this sleek look when you want to look more put together and chic. It's a great change from the common messy bun.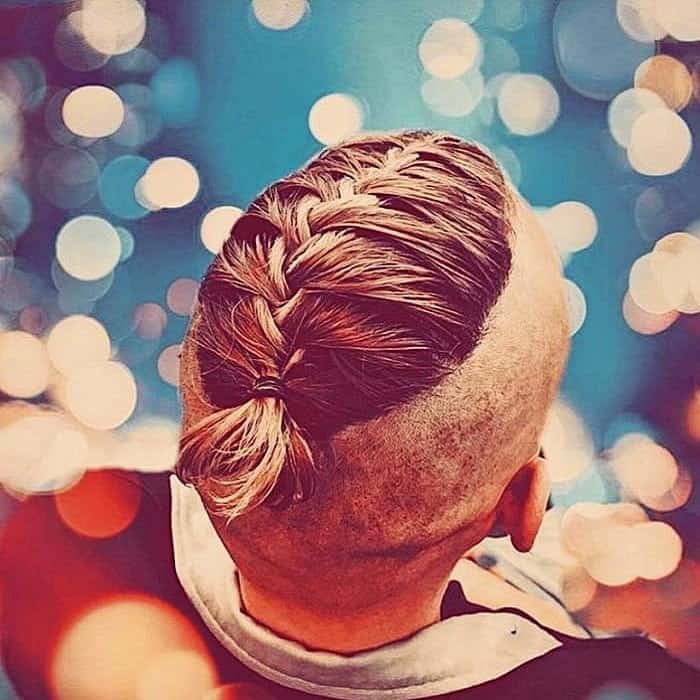 French braids are always a good idea. They are simple, yet are chic and extremely pleasing to look at. There is no way you could go wrong with a French braid.
A French braid with clean sides is turning it up a notch in a beautiful way. It's the right amount of chic, clean, fun and edgy. There is no way that this haircut won't look pleasing on anyone.
Viking hairstyles are slowly coming, it's a new style statement that is openly appreciated. Long bushy beards and braided hair is the new high fashion style and adapting along with is probably a really good idea. Irrespective of you being a huge fan of this hairstyle type or a rugged hairstyle fan, you can find inspiration here!