Single braids men – a fantastic solution for all guys with long hair who want to take it off their faces. Braids are a great addition to your hair. They can make you look great, whether you are going to the gym or you just want to show off in front of your friends.
How to Braid and Style Your Hair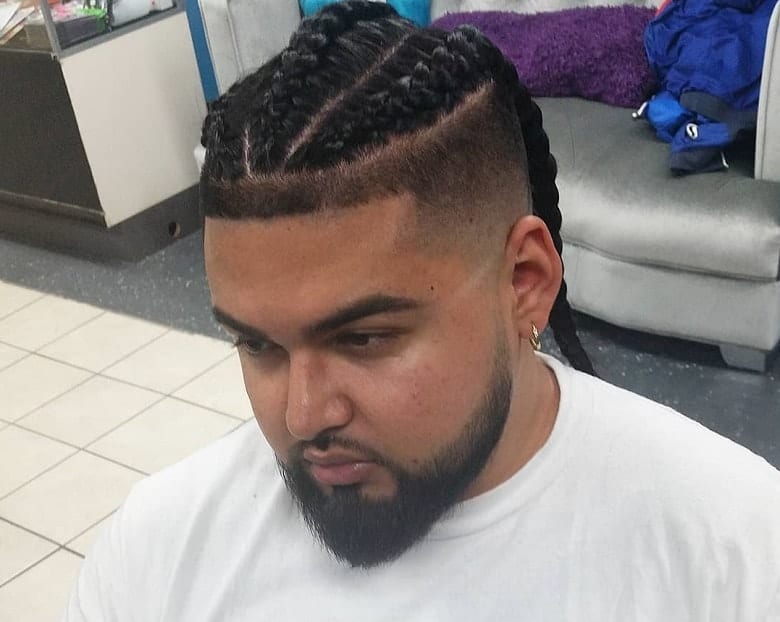 Braids are not reserved for guys with exclusively long hair anymore. You can now wear it even if your hair is short. There are so many types of braids, and they all look great.
You should start by moisturizing your hair – you want to make it wet, but not too much, so it is just flexible for braiding. Do that by spraying your hair with water.
When you have decided where you want your braid to start, the section that hair and divide it into three equal parts. Start by taking the leftmost section of your hair and cross it over the middle section. Then take the rightmost section and cross it over the middle section.
Do it until you reach the hair ends. If you are making the single braid, you should simply secure it with an elastic and put on a bit of hair spray.
Watch The Following Tutorial to Learn How to Do Single Braided Hairstyles for Men
Best Men's Single Braided Hairstyles
Now when you have learned the technique of single braiding males, you can get a bit of inspiration. Check out what we have found out only for you.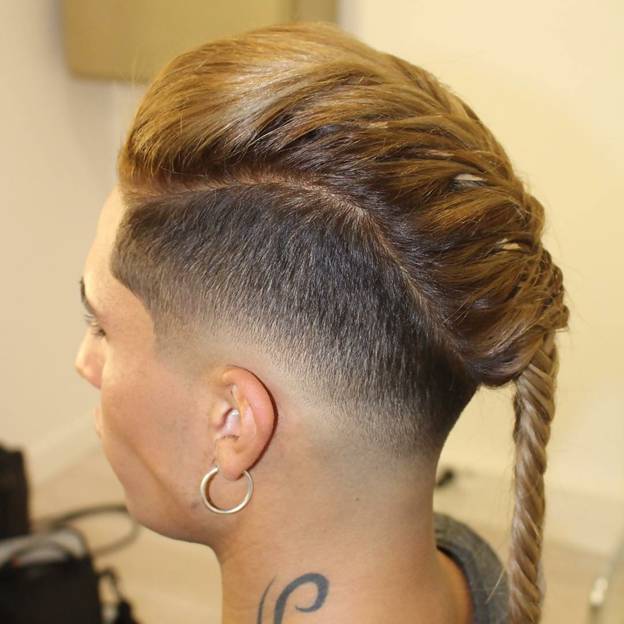 Trimmed sides and long hair don't have to be mission impossible anymore. You can now braid the tapered part into a voluminous braid all the way to the hair ends. This single braid for men is the hairstyle for the brave ones.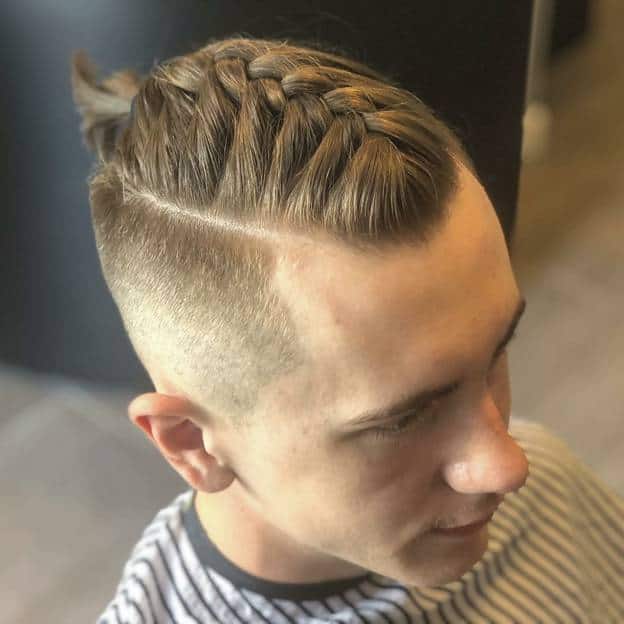 Single Dutch braid for men on the top of your head looks nothing less than excellent. If you have blonde hair and tapered undercut, but you think it's not enough, then braid it. You can surely wear this to the gym or as an everyday hairstyle.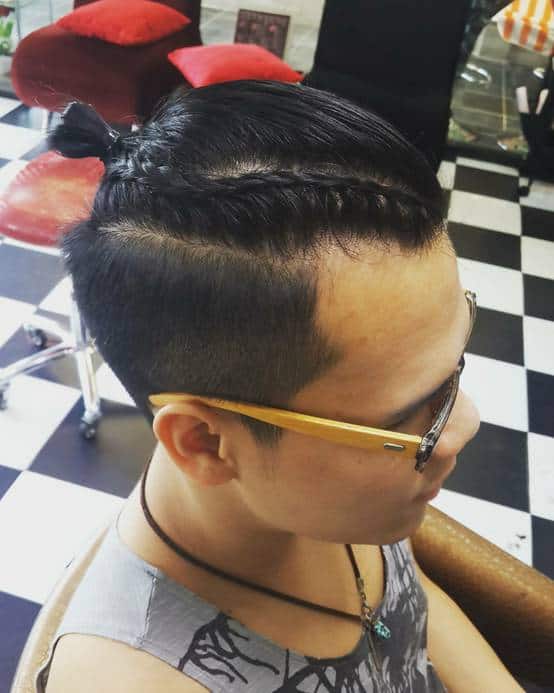 Man-bun became hugely popular a few years ago. It is considered hipster hairstyle and very fashionable at the same time. However, how about a combination of a braid and a bun? That can look only better than the regular bun. Do a side braid and make it look like a Dutch braid.
4. Classy Single Braid Men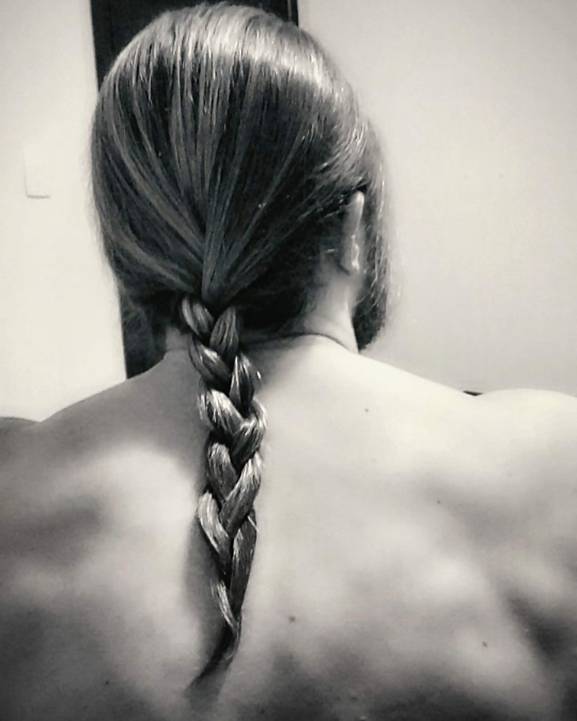 If you are not interested in Dutch braids, man buns, and other stylish additions to your hair, then simply do a classic single twist. This will definitely catch some attention but it will keep you classy and your style impeccable.
5. Cornrows Gathered into One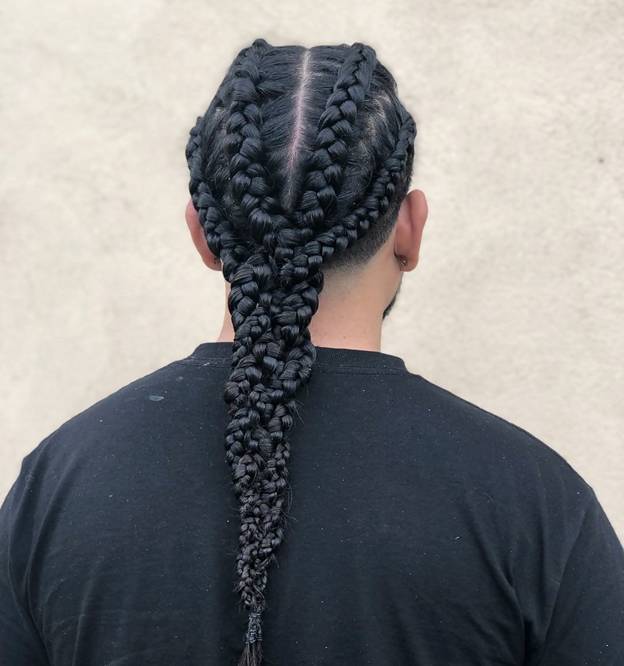 If a single braid is too simple for you, then make sure to make it look appealing. It's not hard. All you need to do is to make one big single braid for men by gathering it from several small ones. Simple as that!
As you can see, many men love this bun and a braid combination. And we have to admit that single braids men look a bit casual without a man bun to make things interesting. You can position the bun low or make it as a top knot.
7. Inverted Single Braid
Instead of taking the front part of your hair, take the lower part of your hair and make a single braid. Then grab and gather all your hair into a nice top knot. You will have both practical and stylish men look for everyday wear.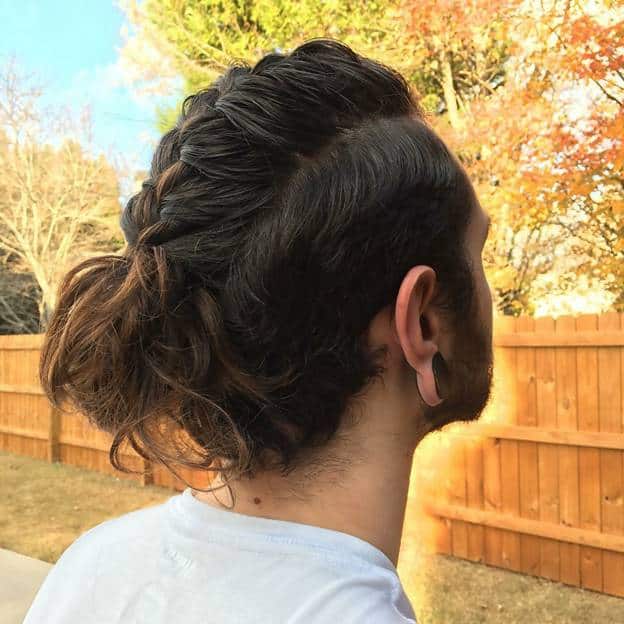 Dutch braids are equally popular among women and men. It is not a surprise – this kind of single braid for males is an excellent addition to any hairstyle. You can make it even if your hair is natural and wavy. You can braid it all the way down to the hair ends or leave it half way undone.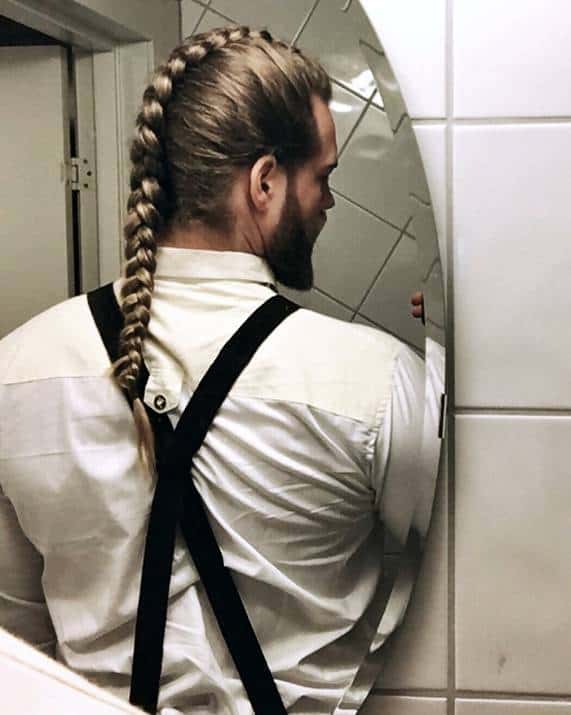 Viking-inspired long braid is everything that you need to look fantastic. This amazing single braid is great for guys who have long straight hair and want to look unique.

This single braid male hairstyle is typical for Norwegian guys. Long hair, braid, and big beard are typical and very eye-catching on all men.
Single braids men look great and present an efficient way of doing your hair. If you are looking for a new way to do your long or short hair, look no further than braids.