Vikings, the men of the sea, the Nordic adventurers are known for bravery, aggressiveness, and a desire to win and the best or the fighting survivors at the worst of their time. You don't have to live in the Miklagaard of Nordic mythology to style your Viking Dreadlocks, however. We will share some ways you can do that while remaining in this realm!
1. DNA Style Helix
Did Vikings practice advanced molecular biology? Who knows! But these men of the sea, thunder, and axes are known for sporting intricate dreadlocks. Viking hairs ranged from coarse and voluminous to smooth and shiny. It is rather not easy for smoother haired men to sport a Viking dreadlock hairstyle, but one can easily try DNA style helical updo dreadlock. This gives a true Viking style to the hair, even if your hair is smooth as silk!
2. Crisscross Dreadlocks by The Side
Go "trendy" and "ancient" at the same time! This Viking fine dreadlock hairdo is best for hair that's in asymmetric hairstyle. You can leave the longer side be, and make crisscross dreadlocks of the longer hair adjacent to the shaved side. It's like having 2 hairstyles in one. What's not to love?
3. Overlapping Dreadlocks
Overlapping dreadlocks are really cool! You can make a few hard shaves on the top of your head to mark territories for the dreads to be weaved, and then do the magic of making dreadlocks. The dreadlocks would overlap each other and to be tied at the end of the head like a ponytail. This is also a great Viking dreadlock style for men with smoother hair who cannot generally pull off a dreadlock hairstyle as easily as any men with coarse and heavy hair would.
4. Undercut and Dreads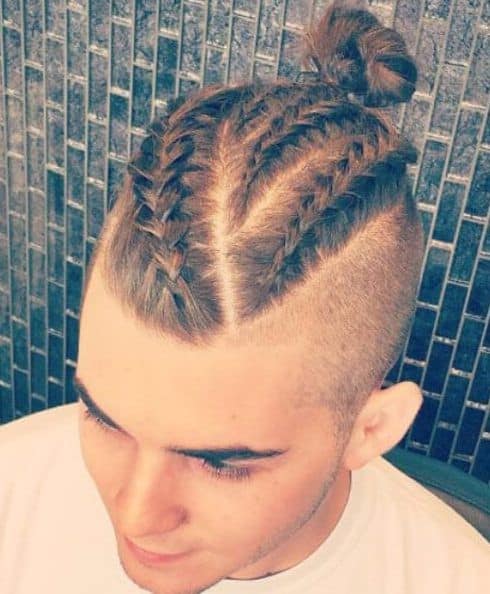 Strong undercuts can be of more use in Viking hairstyle for men than one. All you have to do is just pick one that fits you the best. And this Viking undercut look fits any man with long hair with very strong undercut like clove! Tell your hairstylist to make Viking dreadlocks in a designed manner and tie up the end of the dreads on the top of your hair. There you go, a functional and fashionable hairstyle any ancient Viking man would probably literally kill for!
5. Subtle Dreadlocks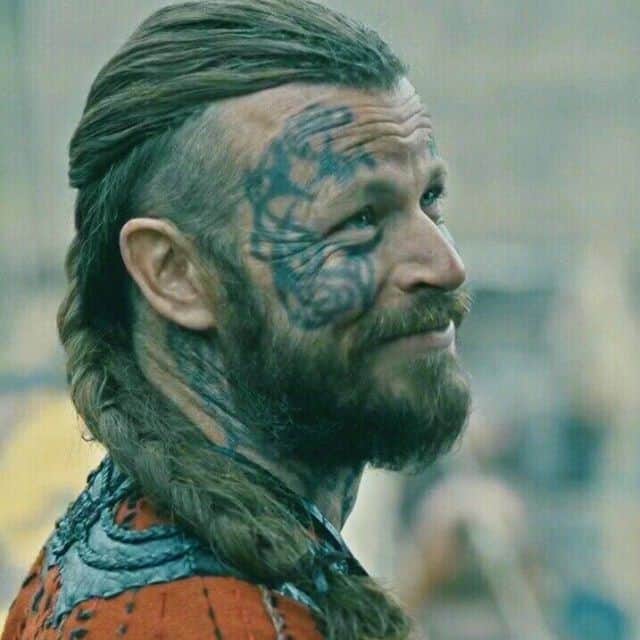 If you want the theme of Viking dreadlocks, without actual dreadlocks, you can take inspiration from the iconic Herald Finehair. This historical figure is portrayed in the movies with a dreadlock-like braid during wartime, in one coarse fishtail. If you've got long coarse hair and want it in the dreadlock-like braid, you can easily adapt this hairstyle.
6. Taper Fade with Twisted Cornrow inspired Dreadlocks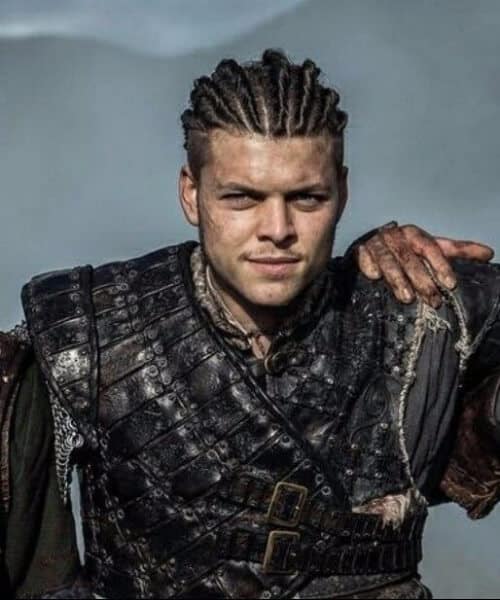 This is another different and subtle dreadlock look for men! Sport your dreadlock with a set of twisted dreads as if those were "slicked in the back", but only in a coarse Viking way. Taper fade would be another modernized addition to this cool and hip Viking hairstyle. This will be the best of two worlds for you. Viking style, cornrow themed dreads, and taper fade- all in one style!
7. Dread Bun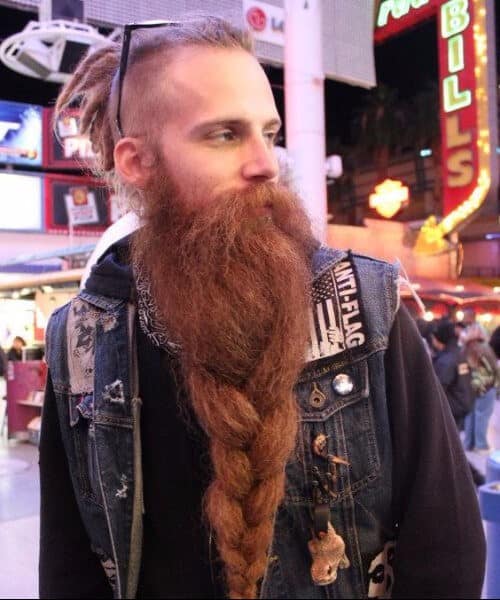 Dread Buns are not "fun"! Tie your enormous dread hair at the back of your head (I admit, it takes strength). And you are done. Simple, yet very distinguishable hairstyle for men! If you have a very prominent, long and coarse bear, you can braid that up. This will take your Viking themed look to a new and edgy level.
8. Viking Mohawk Dreads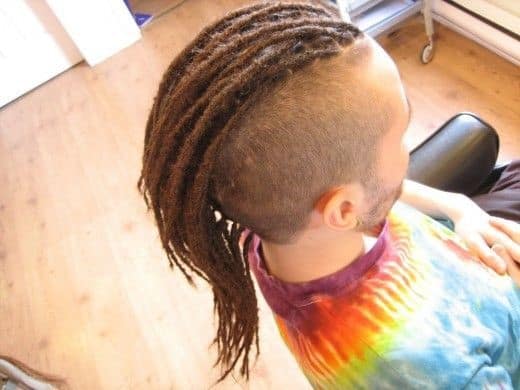 Who says you will have to sport rather long hair only in buns for looking like a Viking with dreadlocks! Sport your dreads in a Mohawk. You can add some colors, and make it look cooler. Or you can keep your dreadlocks the way those are and color the shaved regions for added effects. Either way, this is a great Viking themed hairstyle for men during summer!
9. Long Dreadlock Ponytail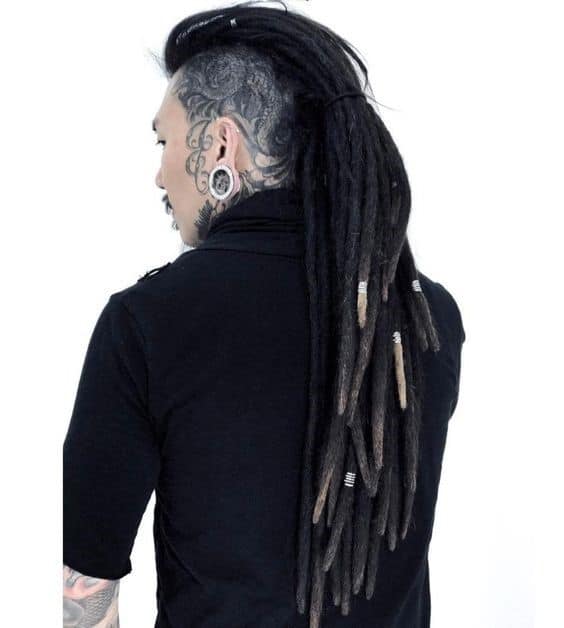 Vikings were fighters, adventurers, and explorers! They had no time for aesthetics that is not functional! That is why most of their original hairstyles are very practical and can be sported at times when you don't need interruption of your well-maintained hair but would like to keep it in a cool manner. That is why you can manage your Viking themed long dreadlocks with strong undercuts on both sides in a long and functional ponytail. It is very stylish and yet very functional if that's what you care about. Just do it!
10. Simply Wear Dreadlocks Down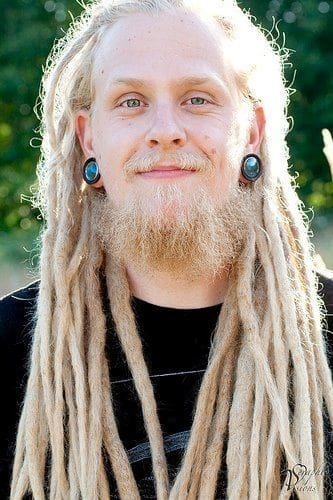 You can relax while your weighty dreadlocks style themselves. Just maintain your dreadlocks in a faint part and you are all sorted. The locks will keep themselves steady with the heaviness in the tip region. And you can have effortless rugged and gritty look without much fuss. Isn't that wonderful? It sure is!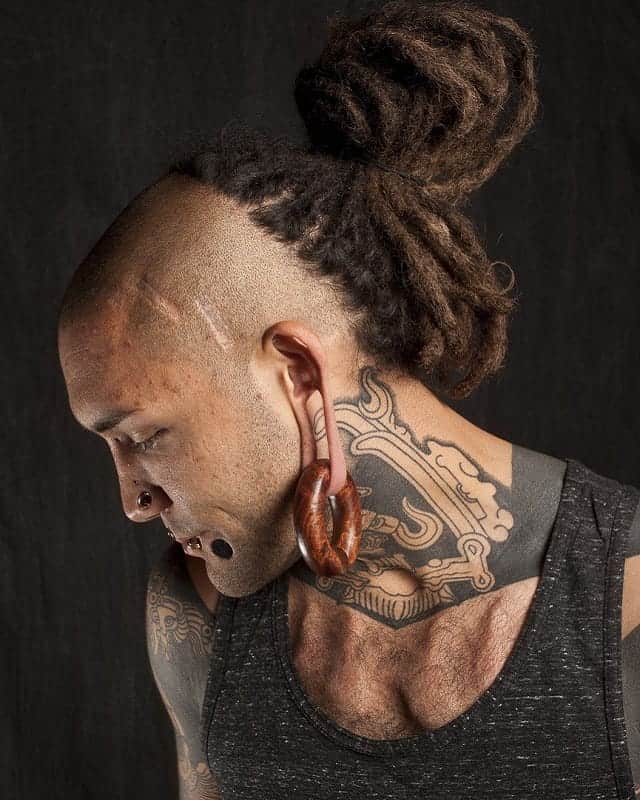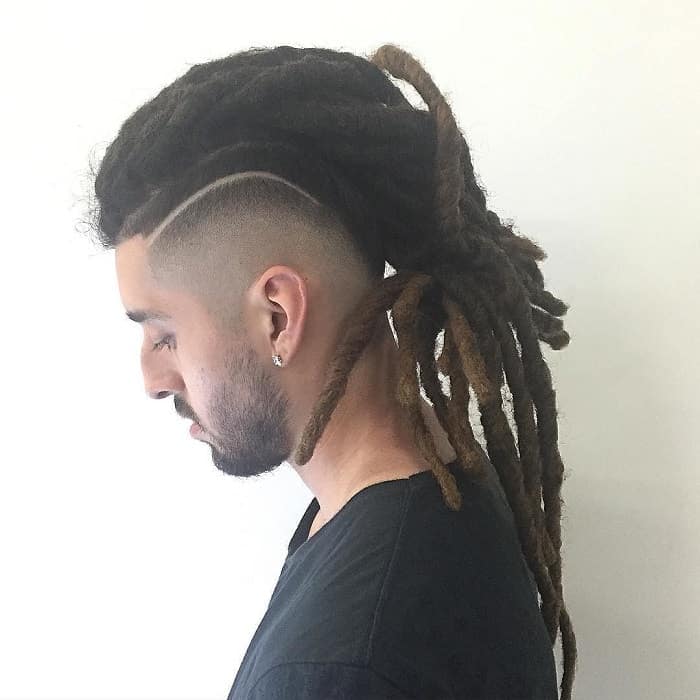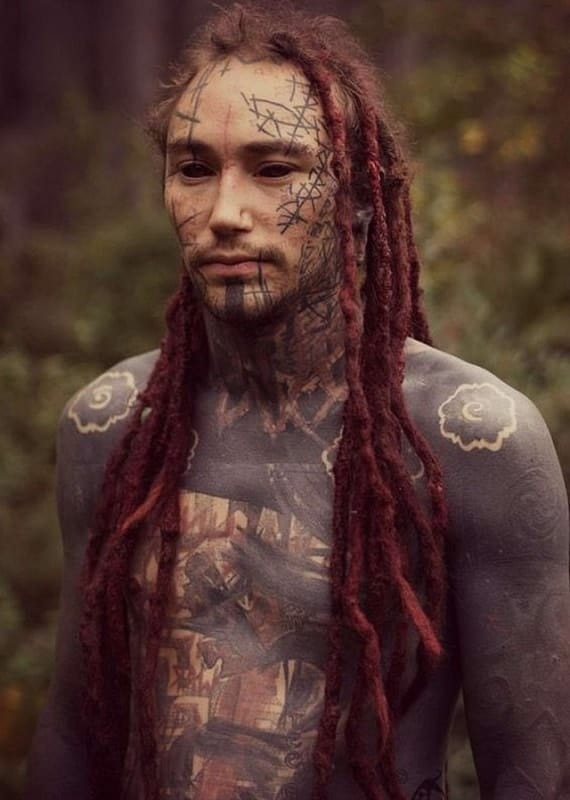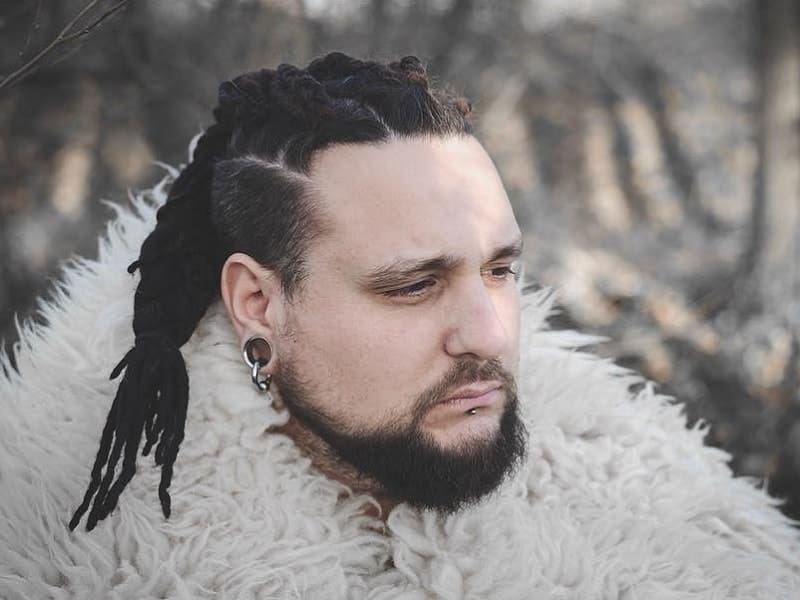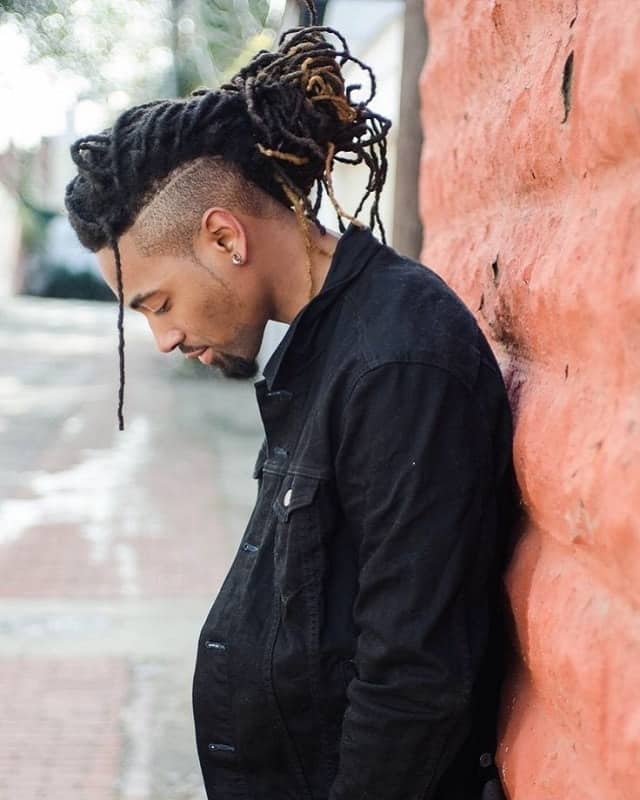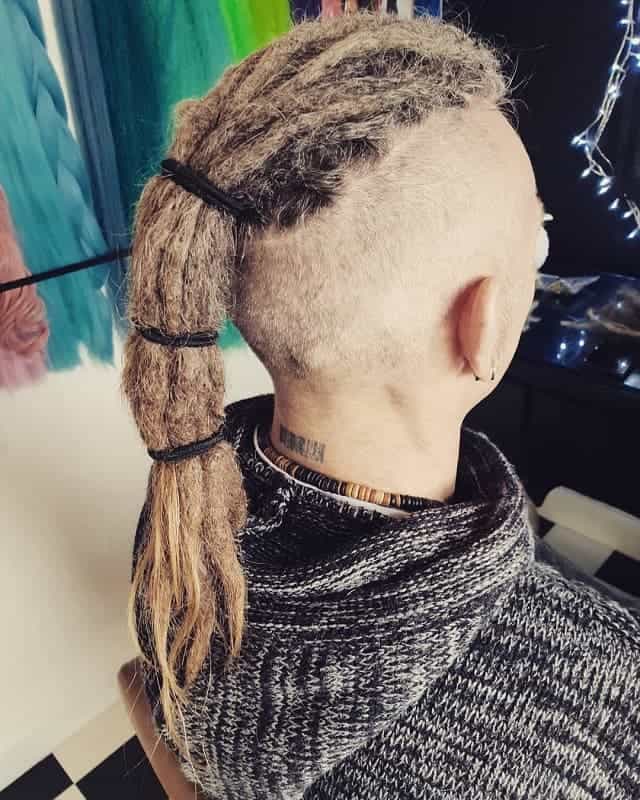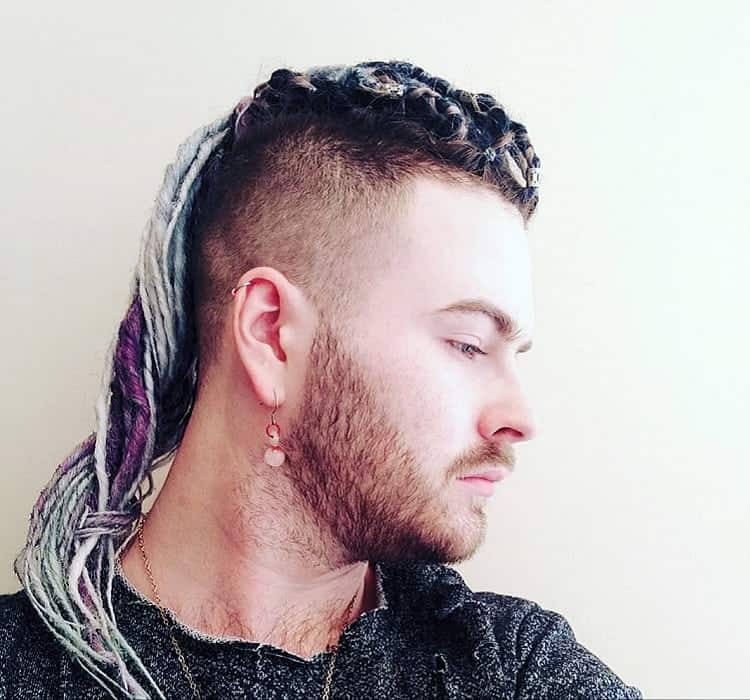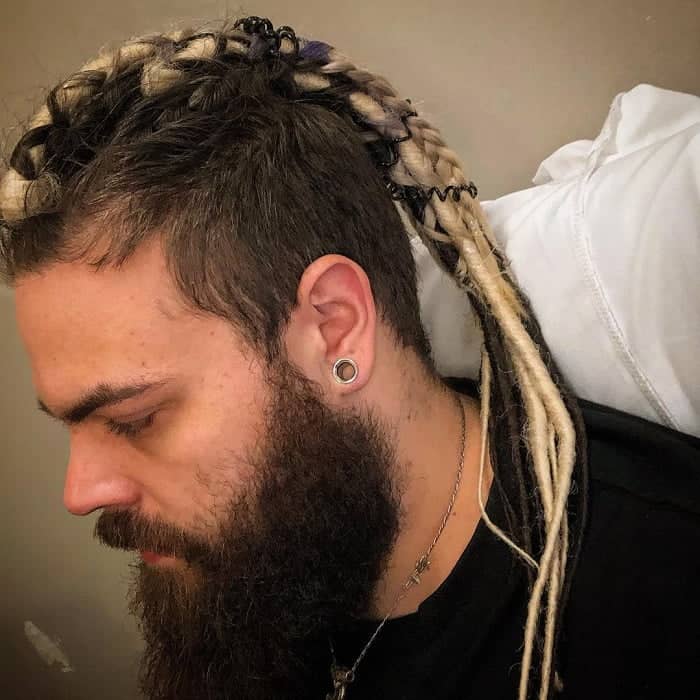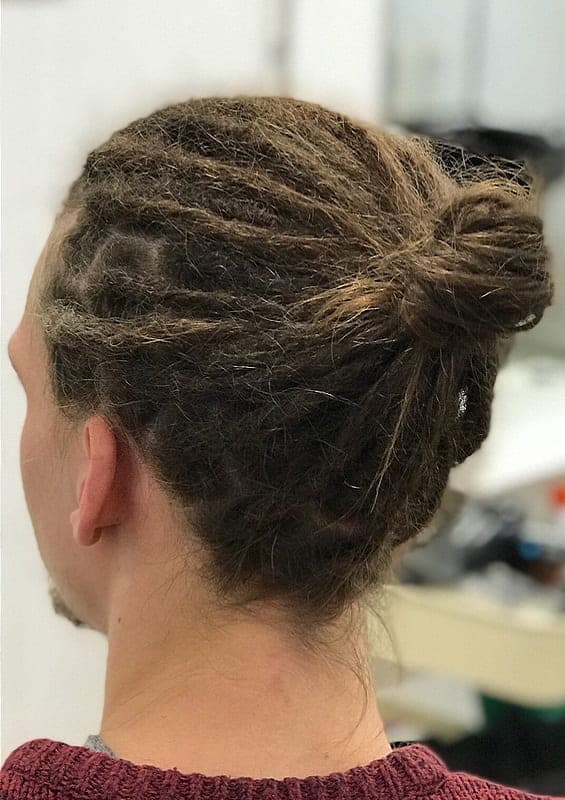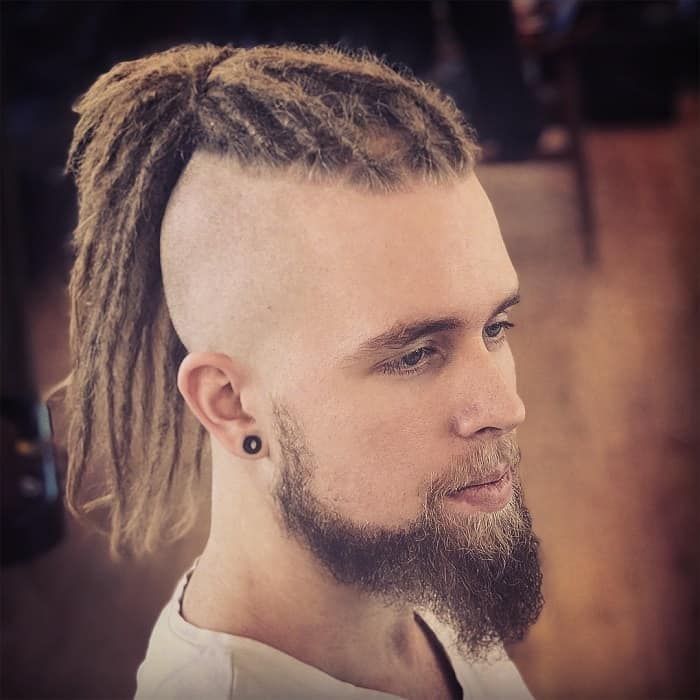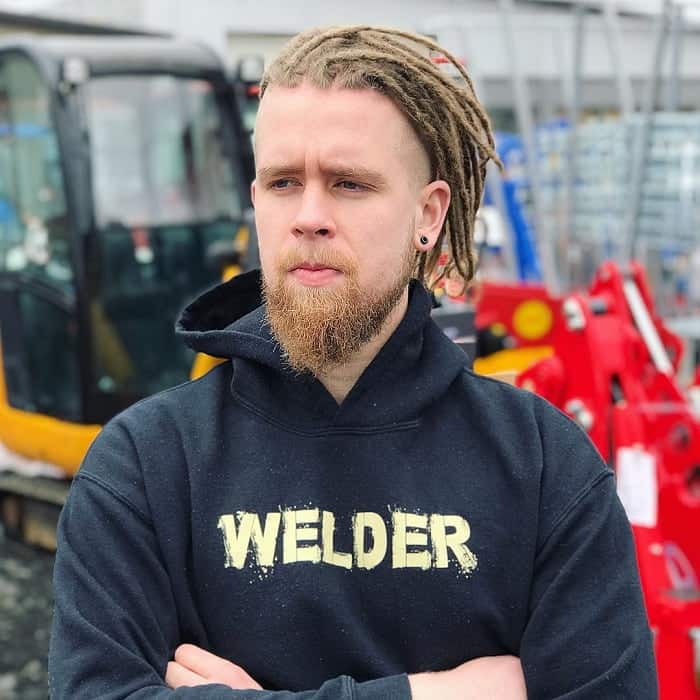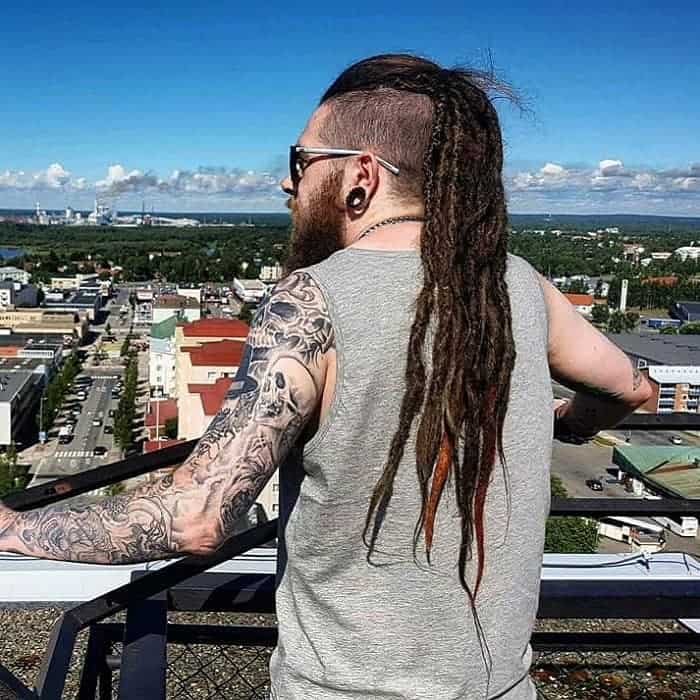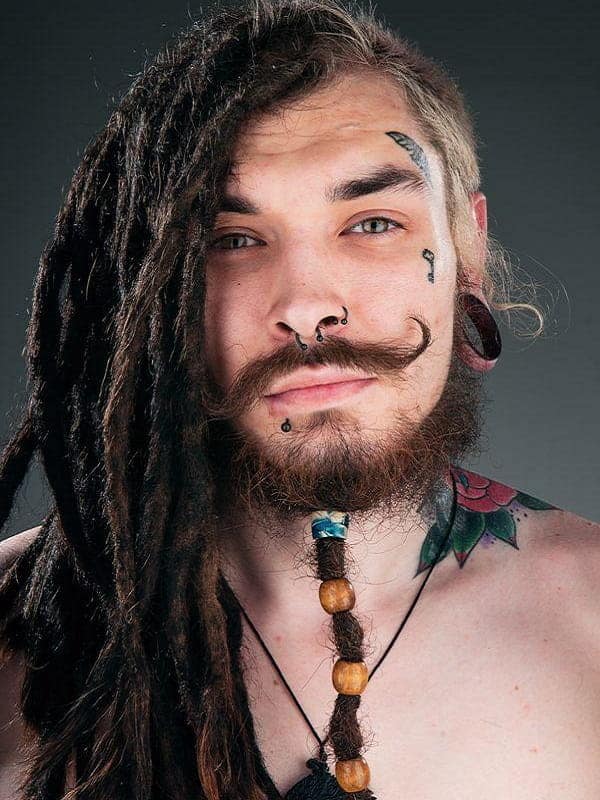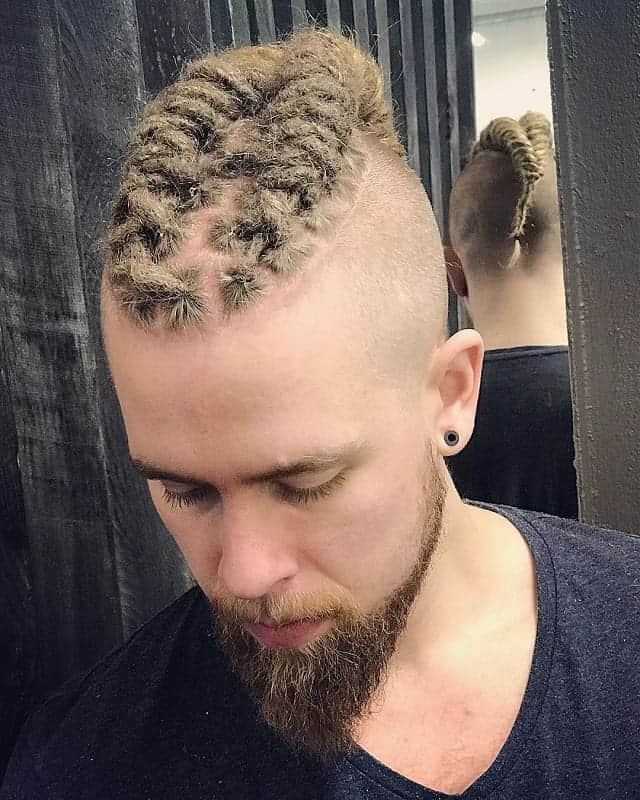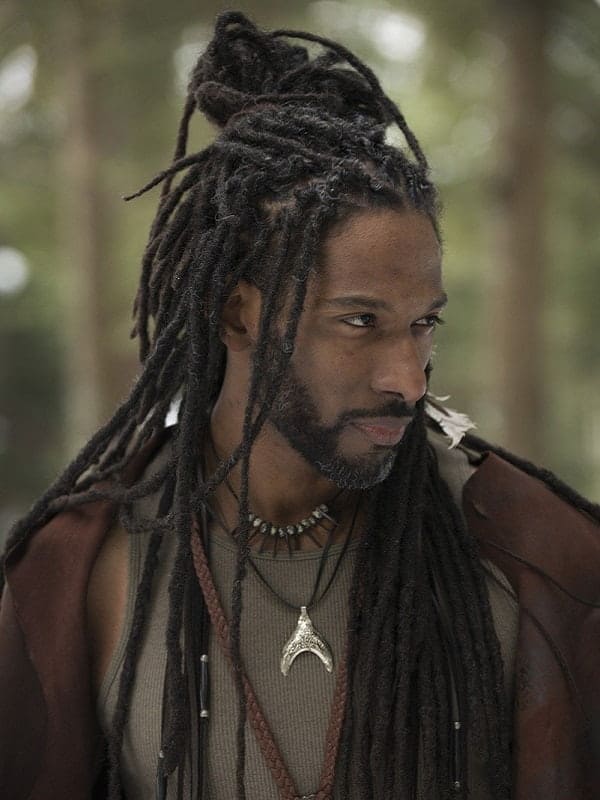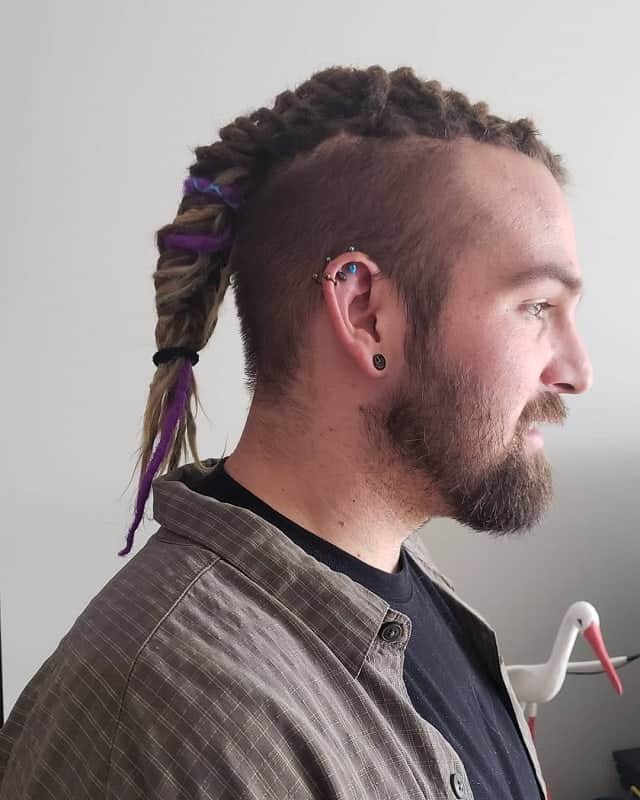 Sport your dreadlocks in Viking themes and see how it goes. You will hear Amon Amarth playing inside your head if the hairstyle touches your soul!