We know, if you're a man, you have probably never considered pink for your hair color. But there are so many reasons why you should!
First, it's a color choice not often seen on men, meaning you'll stand out that much more. Second, it's a punk and edgy fashion choice that'll show the world you're bold. And third, almost any man can pull it off!
Bold Pink Hairstyles for Guys
Whether you color your whole hair pink or just throw in highlights, experiment to make the hair color your new favorite. These 11 pink hairstyles for men will prove why you need to give it another thought!
1. Pastel Pink Hair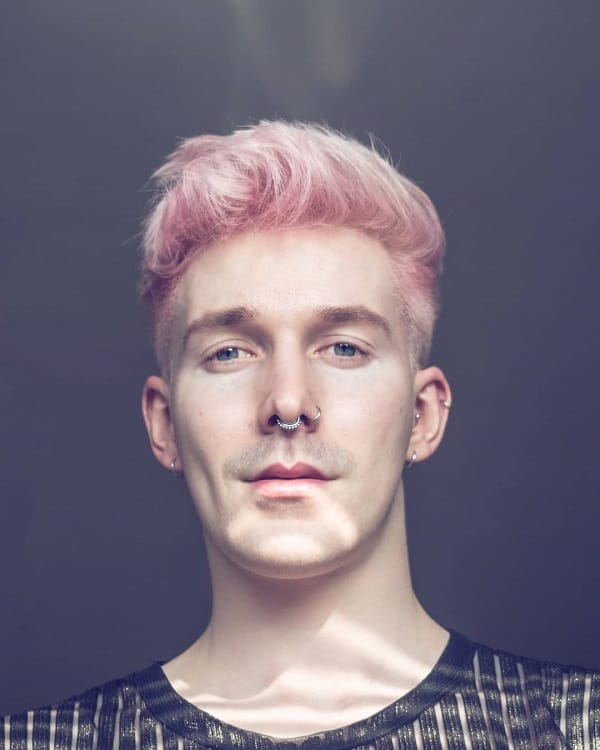 A pastel pink brightens up any haircut and will typically flatter any skin tone. You know what they say, real men wear pink!
2. Light Pink Hair Color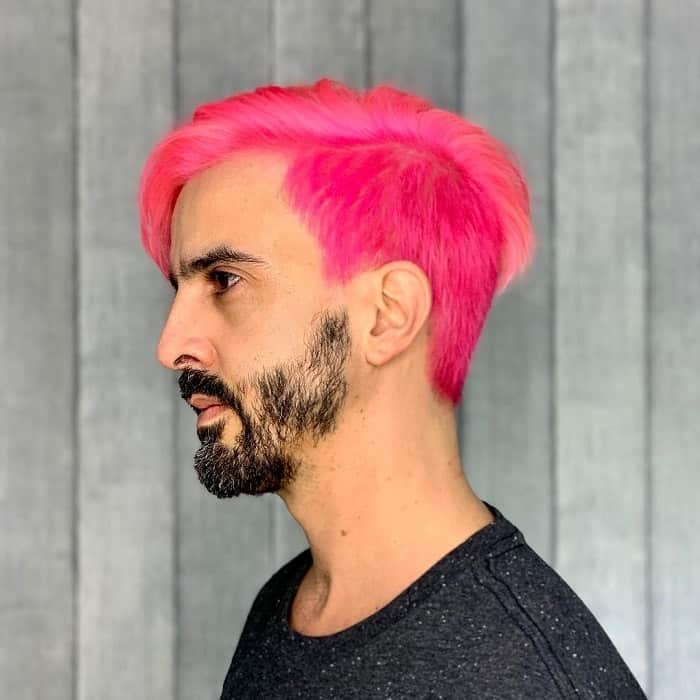 A hot pink hair color is a stark contrast to the dark color facial hair presents but if you're looking for an edgy hairstyle, this is it!
3. Pink And Blue Hair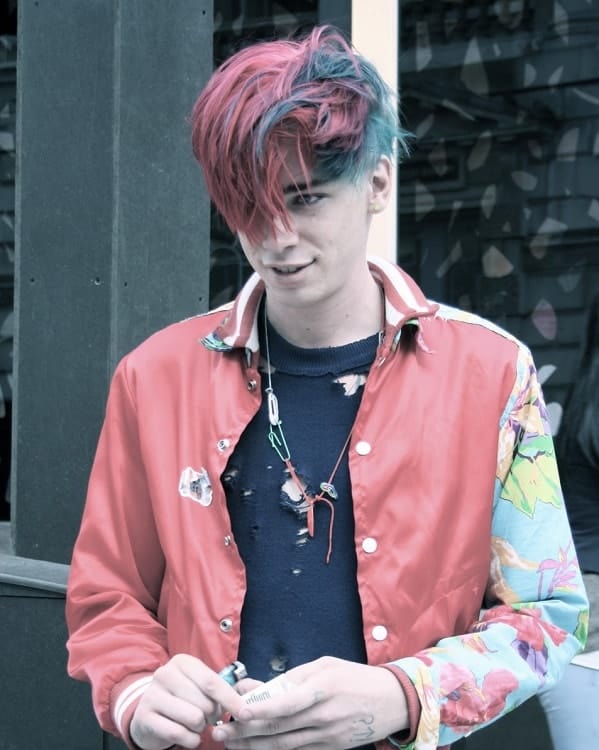 Pink and blue hair color mix together to create a cool blend for a long straight haircut. Choose any color combo and your hair will be a hit.
4. Asian Pink Hair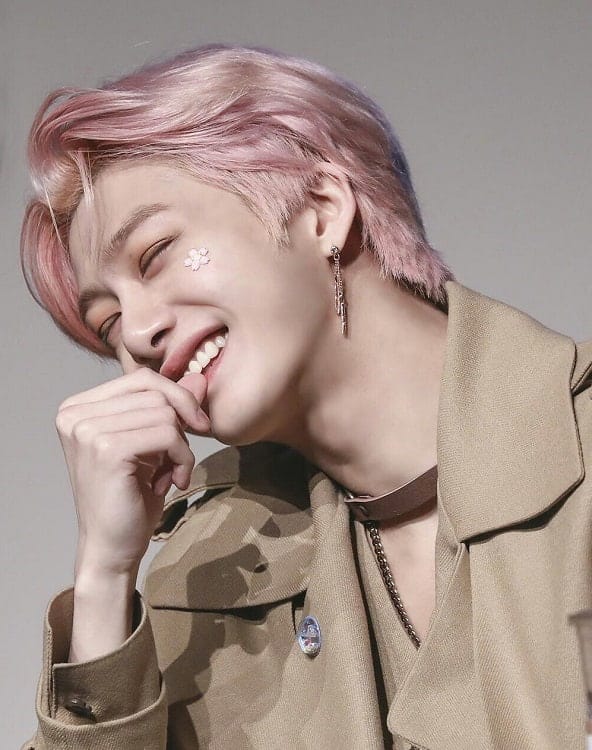 5. Black Man with Pink Hair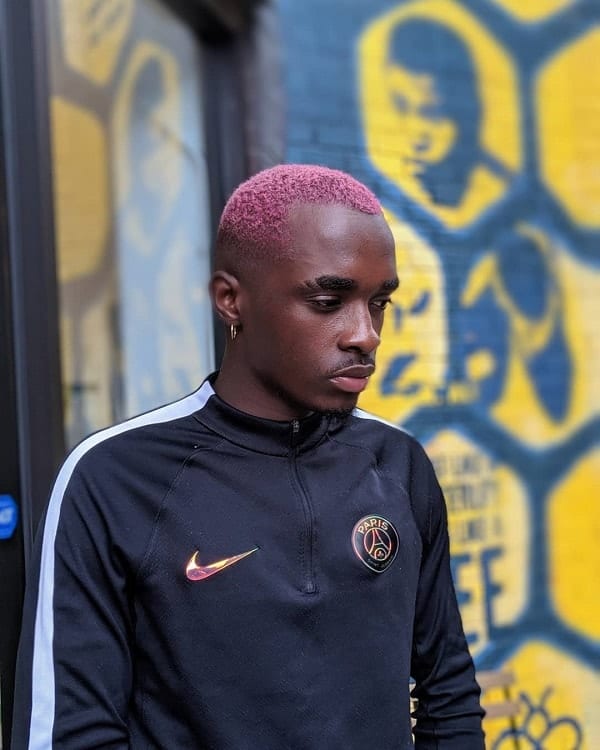 6. Guys With Pink Highlights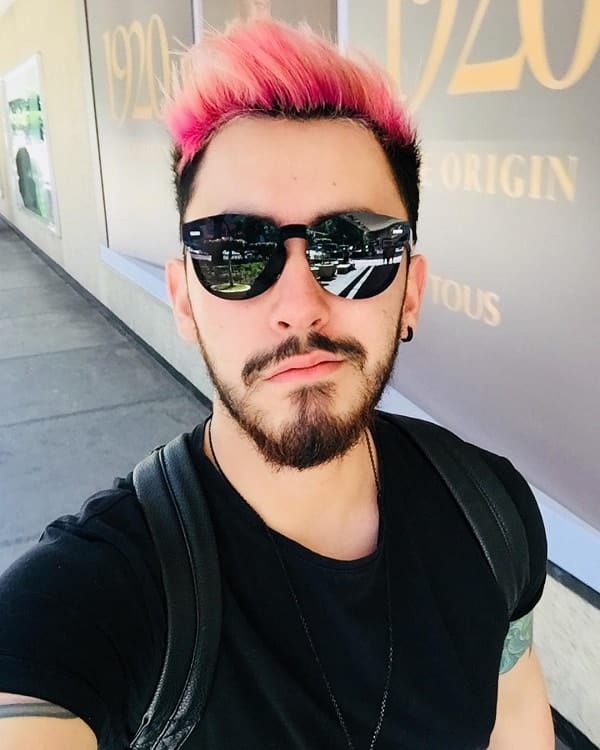 7. Men's Rose Gold Hair Color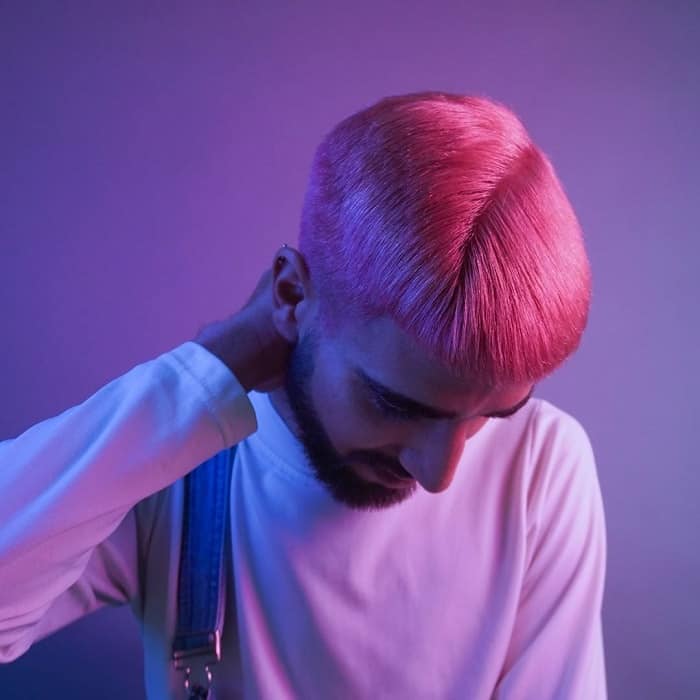 8. Pink Hair + Beard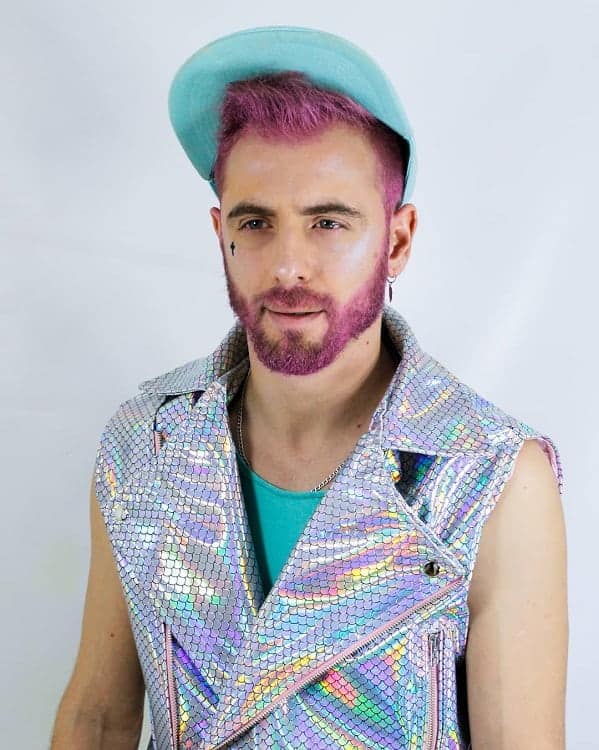 9. Hot Pink Hair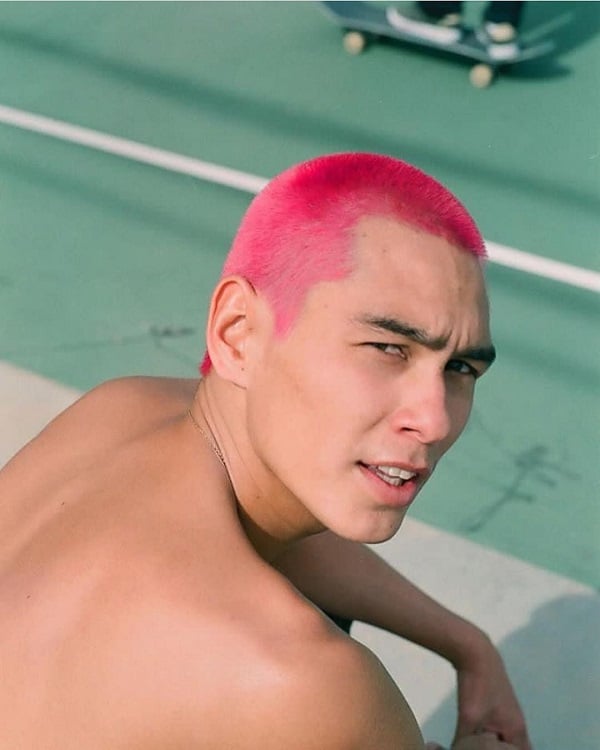 10. Pink Emo Hairstyle for Men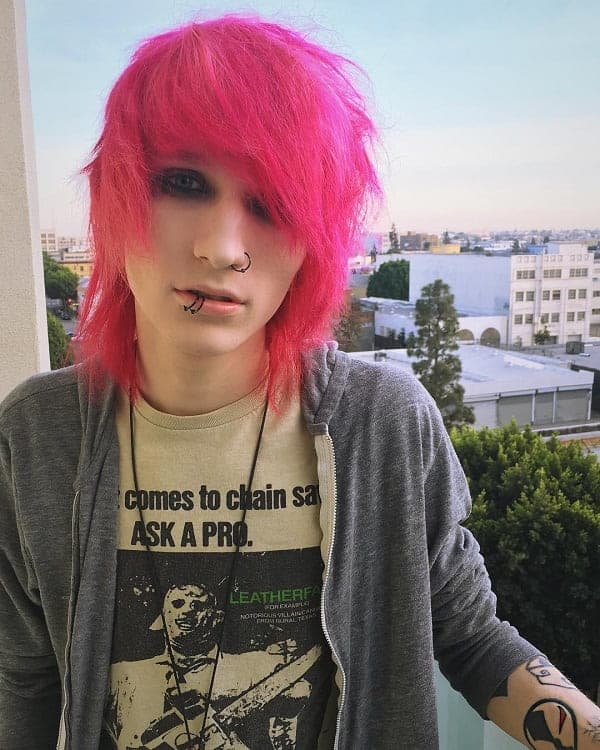 11. Merman Hair