Skin fade comb over hairstyles have been extremely popular since early 2016 up until this moment, and now in 2023, they are a hit because of its uniqueness. Let's talk about how to get a skin fade comb over in the first place, and how you can tell your barber exactly what you want to get it done.
How to Get Skin Fade Comb Over Hairstyle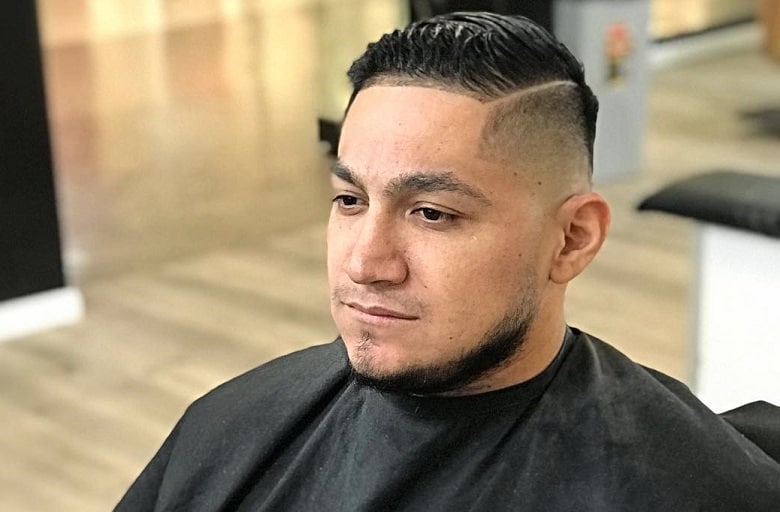 To get this haircut, simply have to tell your barber you want to style your hair to the side (it doesn't matter which side you choose), and you want the other side to be cut lower and closer to the skin.
Your barber will then make sure to make a strong line that separates the top part of your hair, where your hair is actually longer, and the shorter, fade part to create a contrast between the two.
Remember, the signature look of this haircut is based on the fact one side of your hair should be low and short enough that your skin is showing through, and the other one should be styled to the side, with much longer hair falling over.
Try to not confuse a skin fade haircut with a high fade, since in this case, you want the fade on one side of your head to be even all across your head and actually show your skin, rather than leaving too much hair.
Watch The Following Video to Learn How to Do Skin Fade Comb Over Hairstyle
Our experts have compiled a list of 5 of the trendiest skin fade comb over ideas and how to style them like a pro. Have a look.
1. Skin Fade + Top Knot Combo
To get this high skin fade comb over you'll have to let your hair grow before you decide to cut it. How long you let it grow out is up to you, however, it should be long enough that you can tie it up in a ponytail.
After your hair has grown out, ask your barber to fade out your sides and lower your hair until your skin is showing. Then simply push your hair to the back and tie it up in either a ponytail or a man bun and you're done.
2. Faux Hawk with Soft Highlights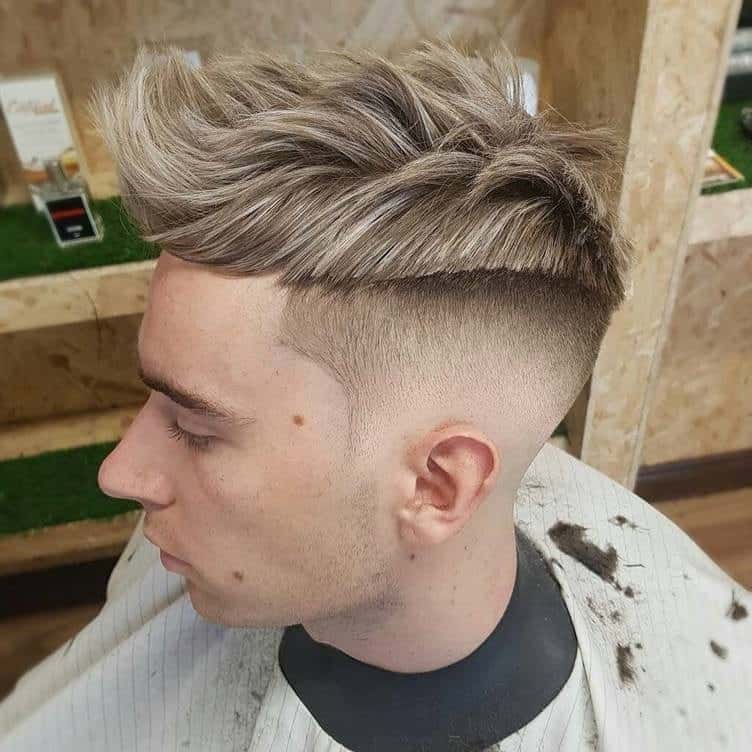 The great thing about this comb over hairstyle with skin fade is that it gives your hair a lot of texture, not only because you get the contrast between the long and short part of your hair, but because the soft blonde hair highlights give you texture as well.
Remember to ask your barber to fade out the sides and make them as low as possible, leaving the top part of your hair long enough that you can comb it with the help of a round comb and a blow dryer until getting the shape that you want to.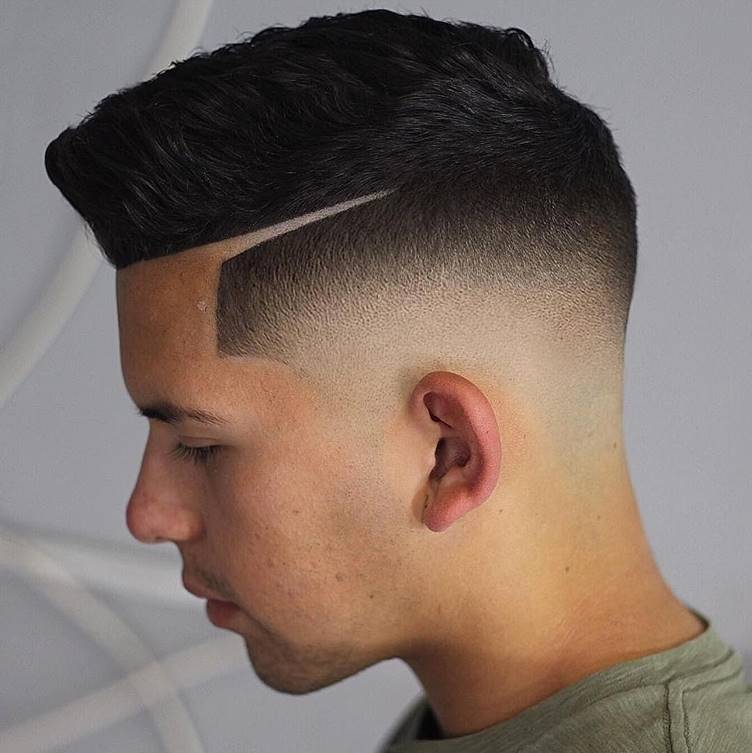 As we said, the signature look of a skin fade comb over is the line that separates the short part from the long part of your hair, and this hairstyle perfectly shows it.
Ask your barber to accentuate your edges by giving you a straight line that cuts through the top and bottom part of your hair and reaches back to your ear. Then simply comb the top part over to the other side and you're done.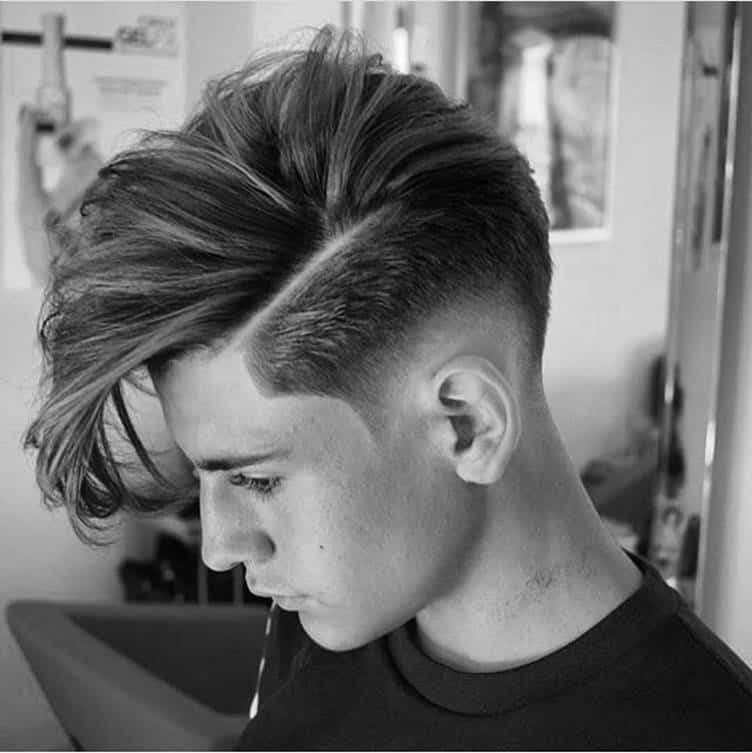 Again, to mimic this skin faded comb over hairdo you'll have to let your hair grow long enough that one side can fall over and cover your forehead. Once you've done this, ask your barber to trim down and cut the other side.
In this case, you can go for a more subtle fade until it finally reaches out the bottom and shows off your skin, this way you get a little bit more of texture into the haircut.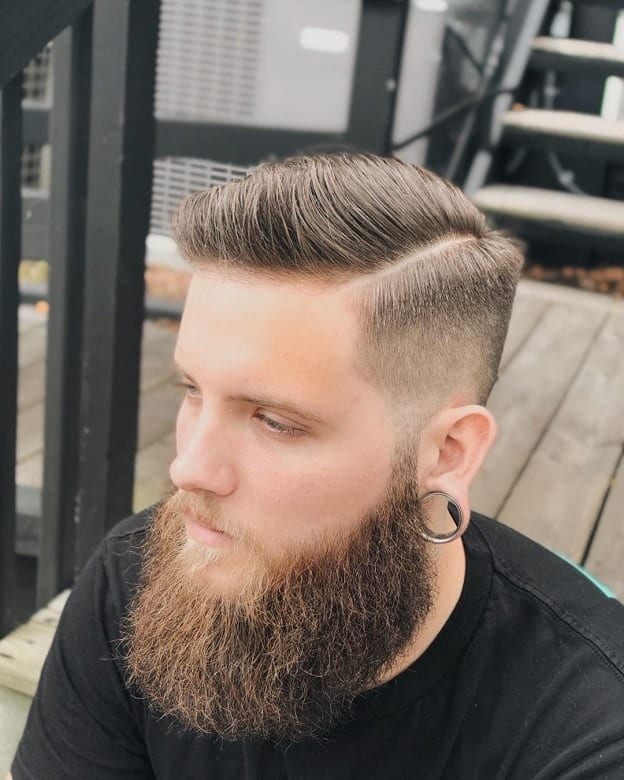 This is a classic example of a comb over with skin fade, one side of your hair is longer than the other, pushed back and styled to the side with the help of hair gel and a straight comb and the other side is faded, showing up your skin.
Any barber will know how to give you this skin fade comb over haircut if you just tell them you want a fade cut that's very low and close to your skin, but noticeable enough that it connects your hair to your bear.