If your mom has been cutting your hair when you were little boy, then the term bowl cut men should sound familiar to you. Once hated bowl haircut is now a trendy haircut among many men.
How to Get A Bowl Haircut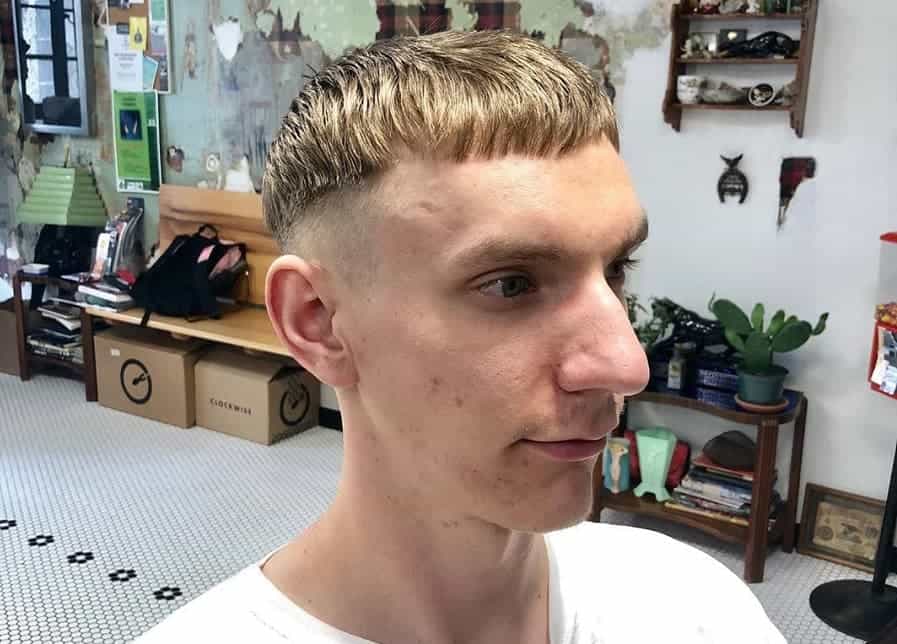 When you opt for a bowl cut for men, it is important to know what to tell your hairdresser. The mom-hairdresser time is over! Simply, you need to define a separation line from the back, sides, and to the top. That is how you get that bowl look.
There are many ways to style this short haircut. Depending on your hair length, you can apply a small amount of gel or hair spray and style it to look less or messier.
Watch The Following Tutorial to Learn How to Do Bowl Haircut
The Best Bowl Haircuts for Men
Here are some awesome bowl cut ideas you can try.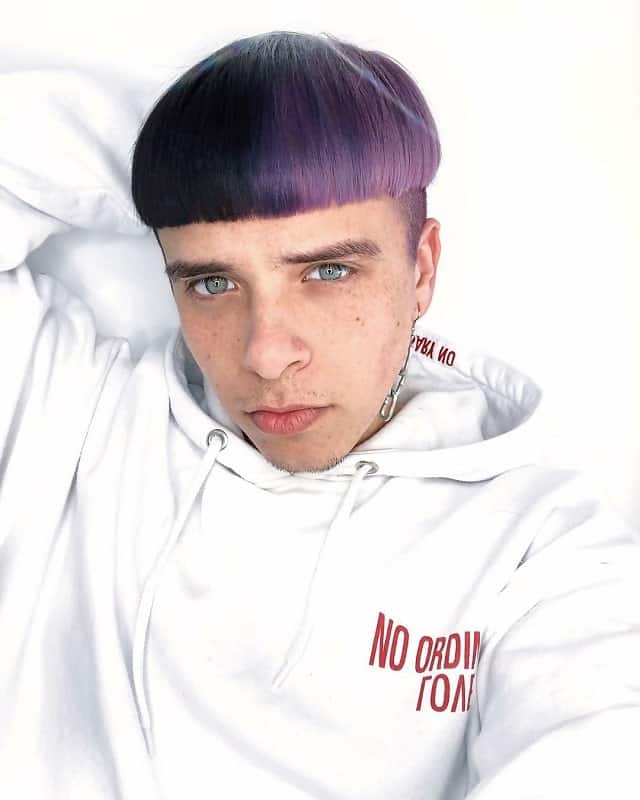 Purple hair color for men? Why not! If you would like to make a statement, or your style is quite odd, then you should definitely do a bowl hairstyle like this. Not all the guys can wear this emo hairstyle. It is reserved for the brave ones only!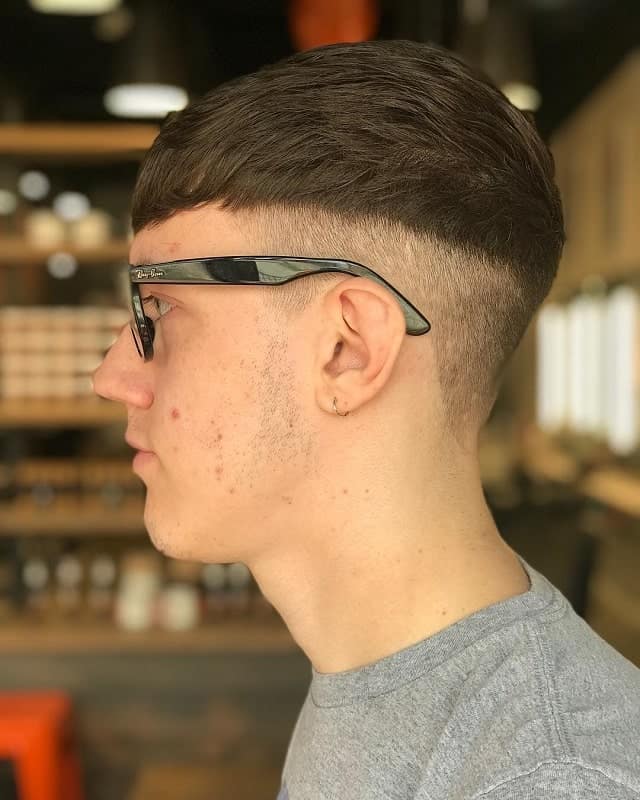 Bowl cut men can be straight, choppy, long or short. This guy opted for short choppy version. The line between long and short hair is fading, and it is positioned very high. You can also ask your hairdresser to leave your fringes longer at the front.
Even though the bowl cut for men is considered a classy haircut, you can make it modern by styling it spiky. This guy decided to use the hair length and to make his hair looks interesting and very eye-catching as well.
4. Short Bowl Cut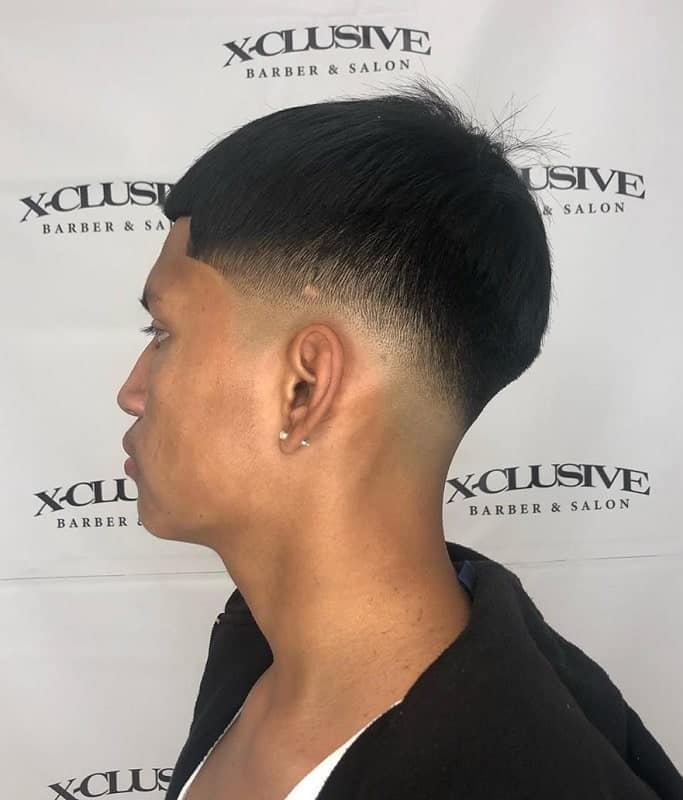 The short bowl cut is great for all those guys who would like to pull classic and modern haircut. It is not so eye-catching as some previous ones, but the key is that it is so simple to maintain. You can count on this hairstyle wherever you go.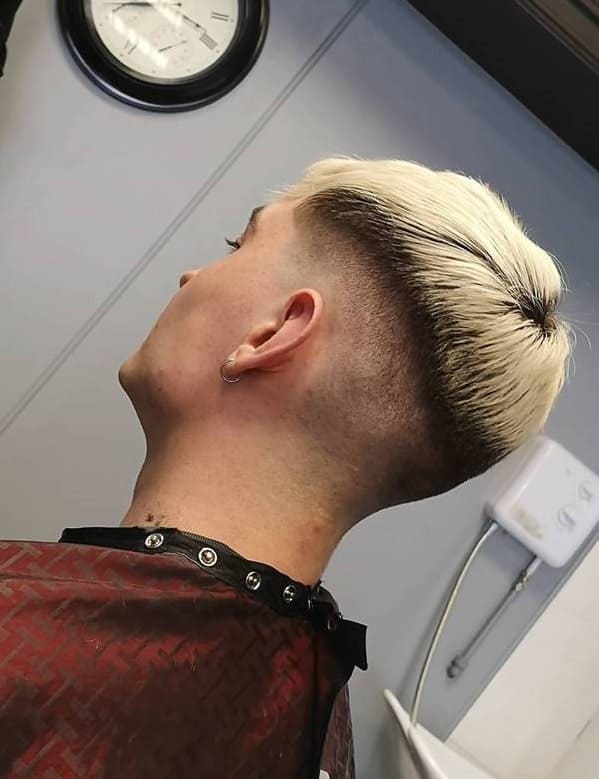 Many men like to dye their hair. If you are one of them and you would like to go extreme, then go for a blonde dye. You can leave your roots natural dark for even better contrast. Hair like this will look amazing on men's bowl cut.
Men and fringes – there is something beautiful in that combination. Flat fringes look fabulous in a mix with bowl cuts men. It will frame your face and make it look great.
7. Bowl Cut with Bangs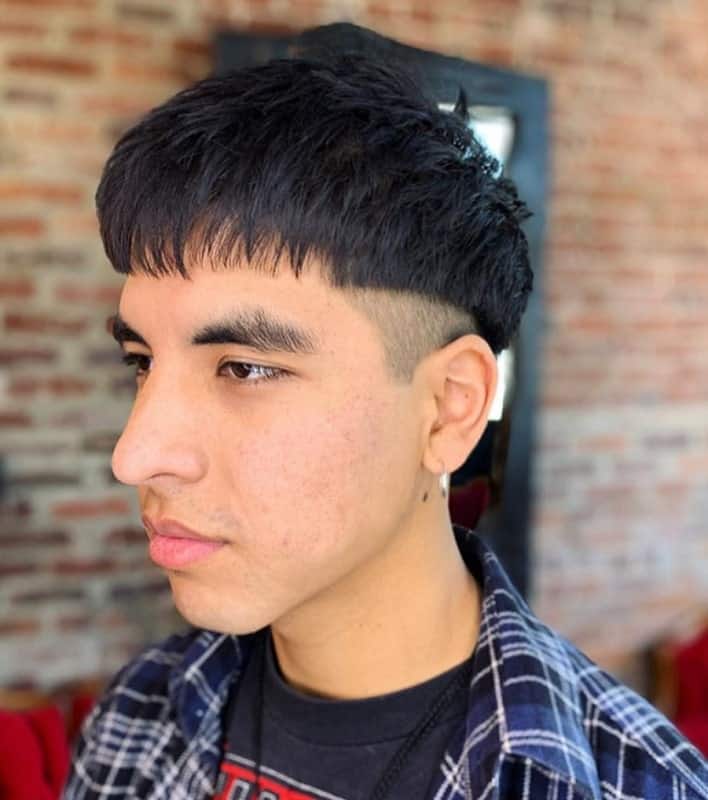 If you have thick hair, we can only say lucky you! You can do various hairstyles, from bowl cut to the man bun. If you still opted for something classy like a bowl cut men, then you can get inspired by this guy. His chopped cut is excellent for everyday wear.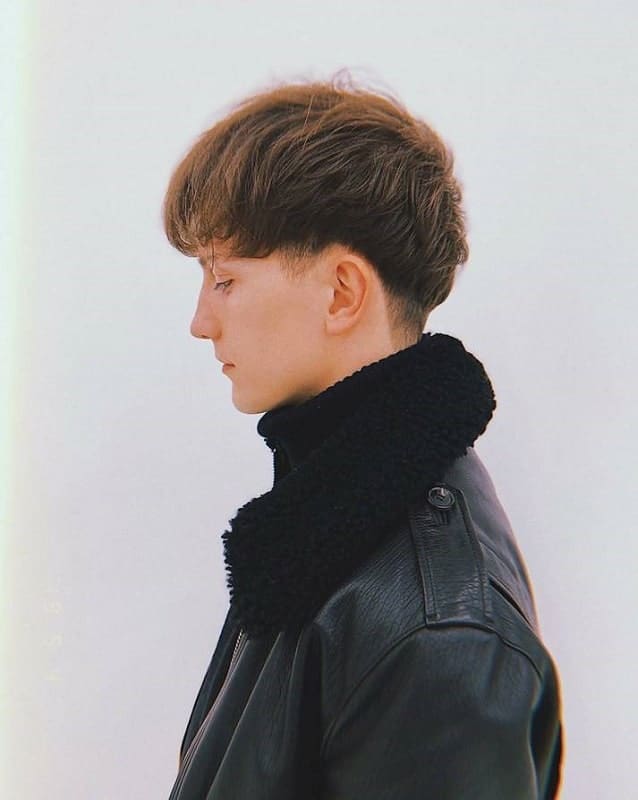 The long bowl cut for men is great. It might be perfect for those who would like something classy and easy to maintain. This hair length reminds us of those childhood styles that our moms used to do.
Bowl cut men is one of those childhood hairstyles that we all had the chance to see or wear. However, it stayed more than popular among many men, so you can wear it whether you are 6 or 66 years old.