Men who want a hairstyle that looks clean and fresh at all times will want to consider a bald taper fade. These great styles look nice, are easy to wear, and have clean and crisp lines, as long as they are taken care of on a regular basis.
Coolest Tapered Bald Fade Hairstyles
Bald tapering is getting popular among men. We have compiled a list of 8 bald taper fade hairstyles.
Keeping a bald taper hairstyle full and thick on the top is a great way to prevent a man from looking like he might be losing any hair.
This style is perfect for men who have thicker hair and are willing to show that off by allowing it to be fuller on the top.
Keeping the sides shorter and allowing some strong angles around the face prevent the style from looking too feminine.
2. Sharply Angled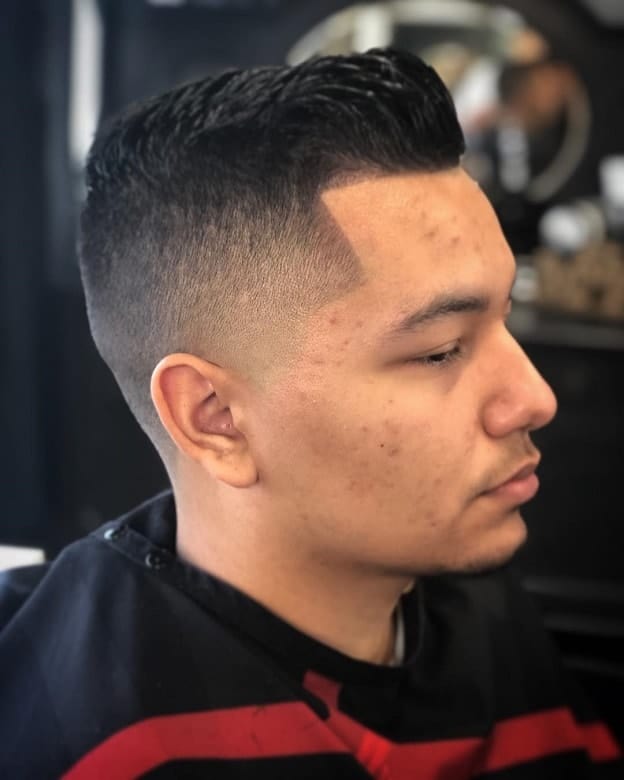 One great way to draw attention to a hairstyle is by allowing more severe angles to be cut into the hair. These will have a great contrast to the rest of the face, which means that they are going to stand out and make the hairstyle really pop.
Any man who isn't afraid of regular upkeep and wants a hairstyle that is sharp and defined will appreciate this taper fade option as it is sure to help them stand out from a crowd.
3. Keep it Curly on Top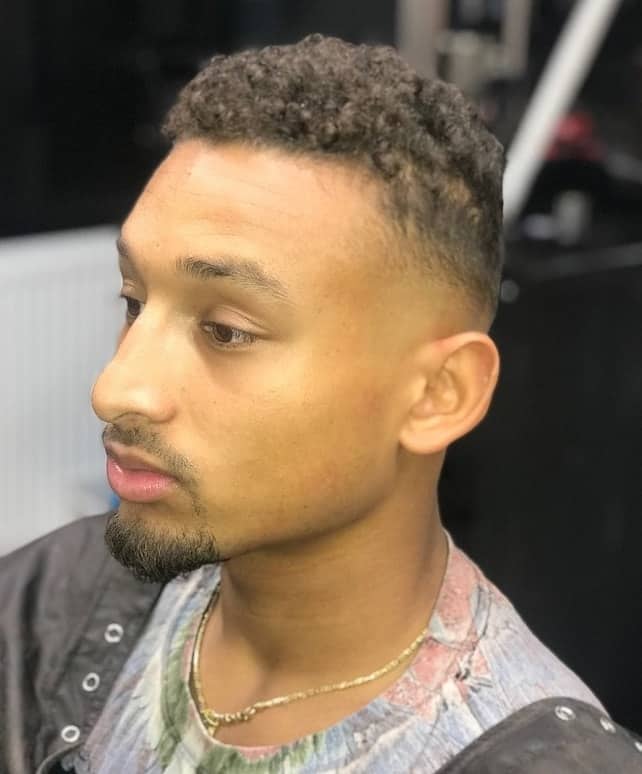 Men who have curly hair tend to shy away from this type of bald taper fade hairstyle, but there is no reason to do so, as men can easily embrace their curls and enjoy a full top along with a great taper.
Keeping the curls close to the head allows their volume and shape to easily be seen, but prevents them from moving on their own, which is perfect for athletes who don't want to worry about their hair getting in their way.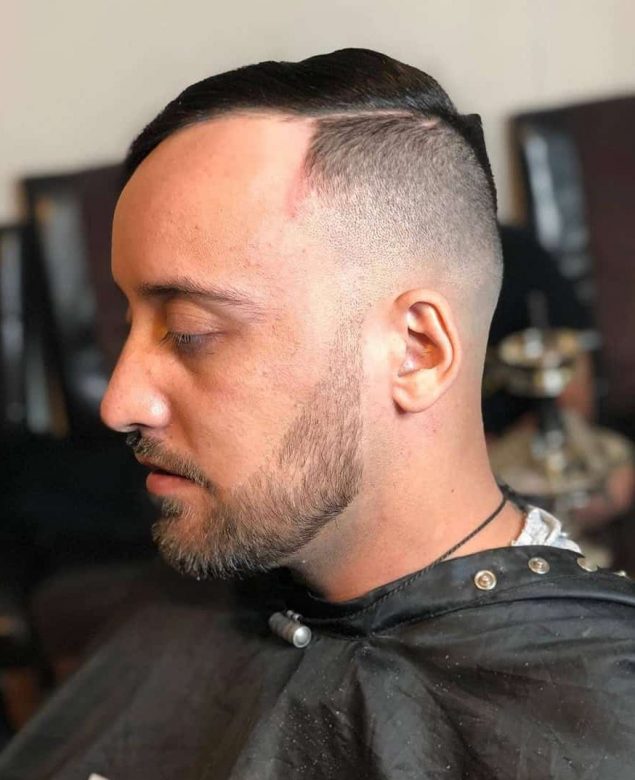 Longer hair on top can be slicked to the side to show off a bald tapering and to allow a sharp and defined cut to really stand out. As long as the hair isn't allowed to grow too long, then it is easy to enjoy a sleek look that is defined and interesting.
A great bald tapered drop fade is important to offset the slightly longer and sleeker hair on the top, and this hair needs to be kept slicked to the side so that it doesn't look messy and unkempt.
5. Long and Loose Bangs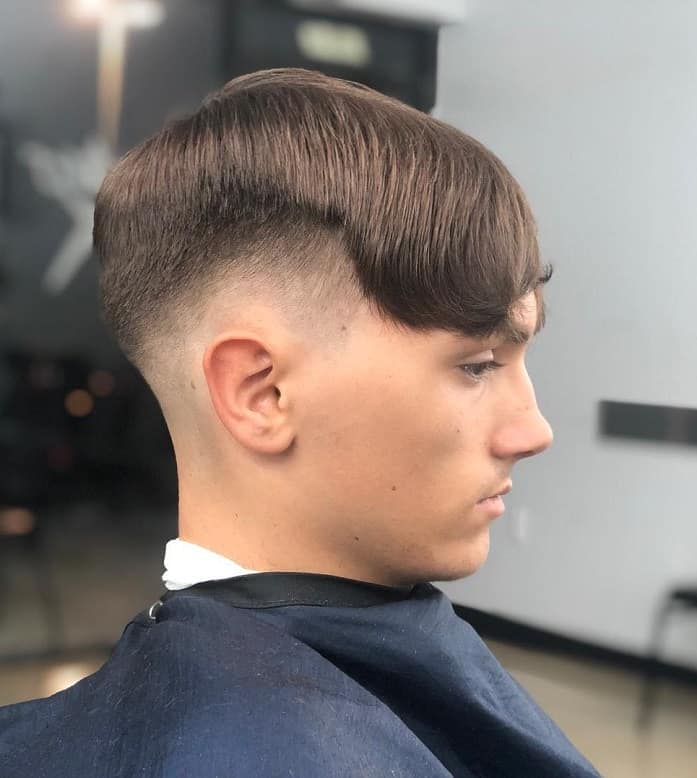 Men who want a little more length on the top of their head can easily leave their hair long and loose while still enjoying a great bald taper fade.
There won't be defined lines with this hairstyle like there are with other options, but it still is a viable option for men who aren't ready to go all of the ways short yet.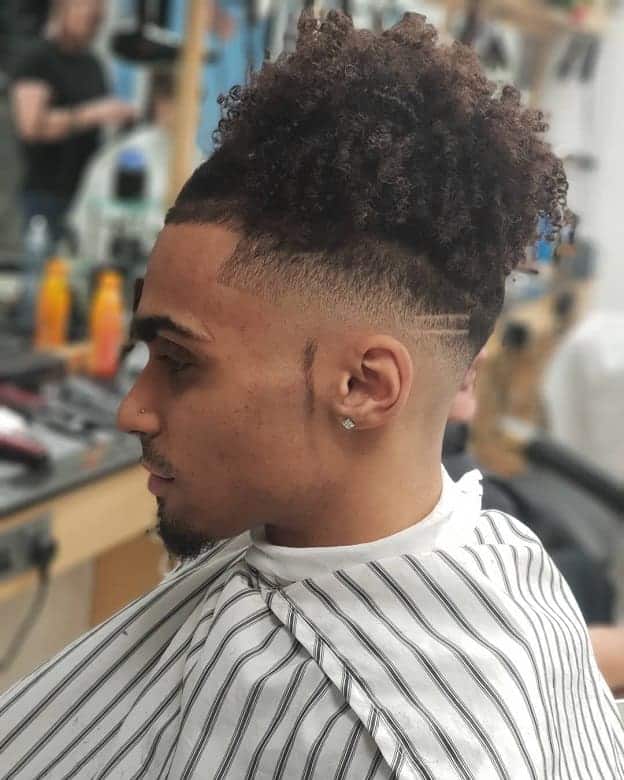 There's no reason why long curls have to be cut down and contained close to the head when you opt for this type of style.
Allowing the curls to have a little more length means that they will have a lot more movement and bounce, which can make this tapered bald fade hairstyle look really exciting.
Cutting some lines into the fade also keeps the look updated and intentional instead of allowing it to look messy.
Men who want to get out of the house quickly in the morning without worrying about their hair will love how easily they can take care of this short and sweet bald taper fade style.
It's designed to be easy to wash and fast drying, which is great for the man on the go who doesn't have a lot of time or interest to spend worrying about his hair. It's easy to cut and incredibly easy to maintain.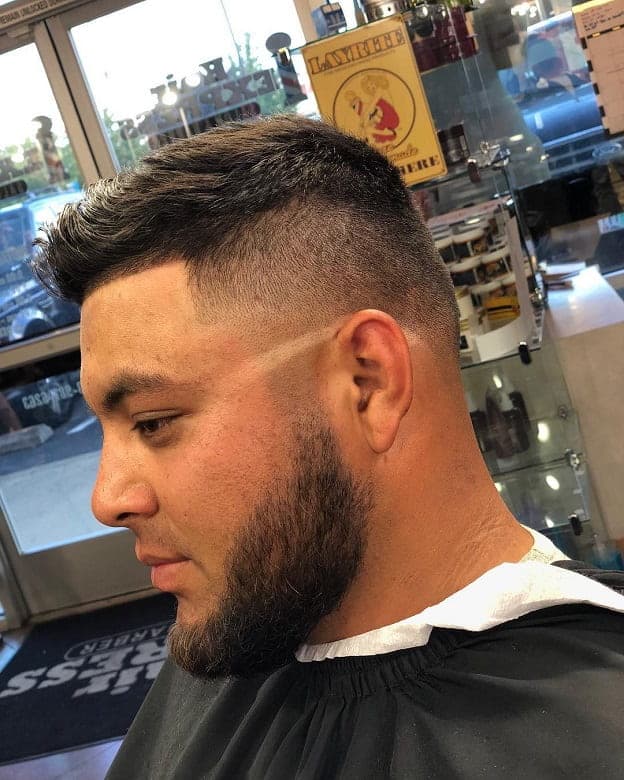 Thick and full bald tapered hair on the top can look great when contrasted with clean and clipped sides.
The extra fullness on the top of the hair can be flipped up a little in the front to provide some extra movement and size, which is great for men who want to style their hair a little but aren't sure how to handle styling a full head of hair.
Thanks to all of the great choices here when you're looking for a bald taper fade, you should be able to easily choose the hairstyle that matches your personality and makes you look and feel great.