Most people are following the culture and adopting Korean hairstyles that are absolutely worth trying as it has a charm of its own. K-pop industry has been gaining immense popularity ever since the success of boy bands such as BTS, EXO, and many others. K-pop beauty industry has a diversity of hairstyles that are related to Western as well as Asian styles.
Korean men have thick and healthy hair thus they are able to pull off any hairstyle. From bowl cut hair to slick back. From shaggy haircut to messy hairdo, you've endless options to choose from. If you want to try out unique styles different from the usual ones, you can't go wrong with these top Korean men hairstyles.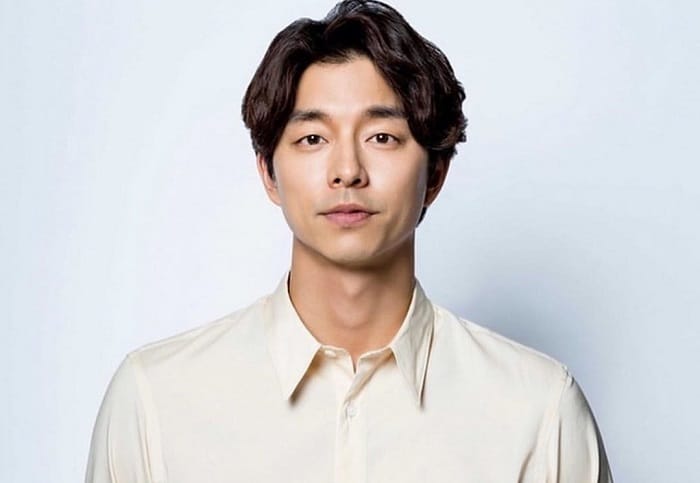 One popular style is to leave the back of the hair longer and layered. The sides are cut in such a way that they come to a point where the sideburns would be seen on a Caucasian. The fringe is flipped to the side above the eye. A slight perm can help produce some waves at the ends of the hair. Otherwise, a small amount of pomade is applied to the fingers and run through the hair to help it stand out from the head a little bit, giving the hair a slightly messy appearance that has become popular around the world.
Younger men are adopting a style where the hair is cut shorter on sides and back, but left heavier and fuller on top. They are having a light perm applied to produce waves in the hair. The fringe is trimmed so that it hangs straight across the forehead.
In a similar style, many young men are having their fringe-trimmed thinner and layered. The ends are razor cut for texture and to provide a touch of unevenness. Both of these styles can be achieved with pomade to provide hold if one does not wish to have a perm put into the hair.
Top Hairstyles for Korean Men
Many women are fascinated with the appearance of many of today's more popular Korean pop and television stars. Knowing this, many men try to emulate their hairstyles in the hope that they will be more attractive to the ladies. Therefore, we are going to take a look at the most popular styles for Korean male hair.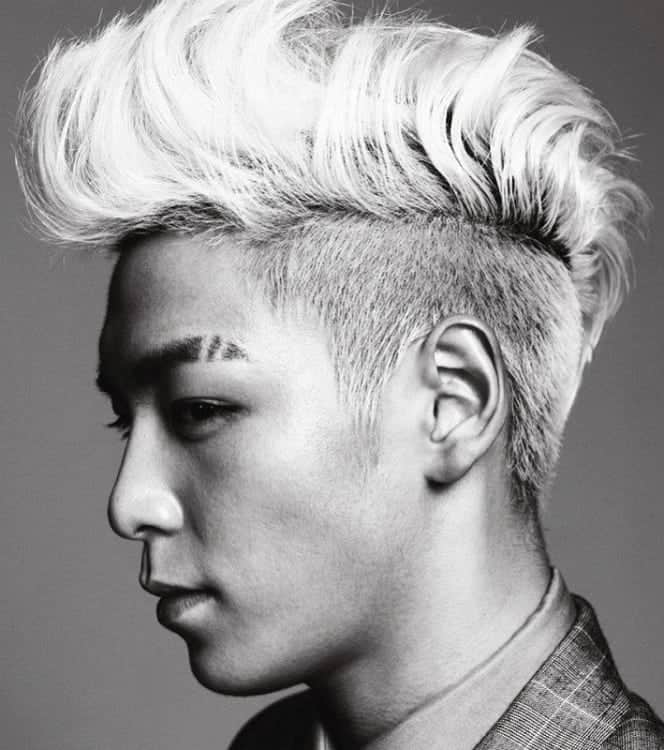 One of the Korean men haircuts that never goes out of fashion that is going to be around for long. It's for the guys who love to flaunt a subtle yet bold style that looks totally punk. Both of the sides are faded leaving the longer hair in the center.
Use a hair gel to add some definition to your spikes and voila, you're all set to rock the hairdo.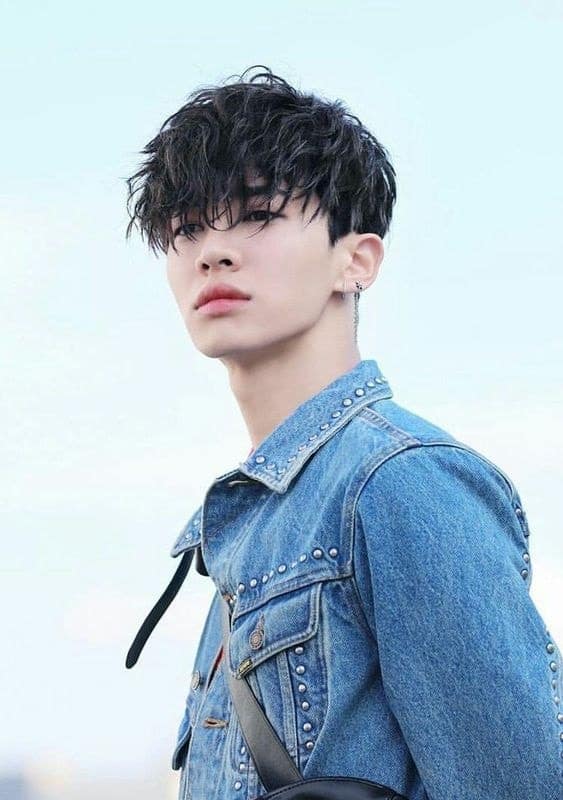 It's an effortlessly messy and just out of bed look for Korean men that most of us are absolutely crazy for. If you've got wavy/curly long bangs that graze your eyes, you can create a bedhead look by adding some gel making it look more refined.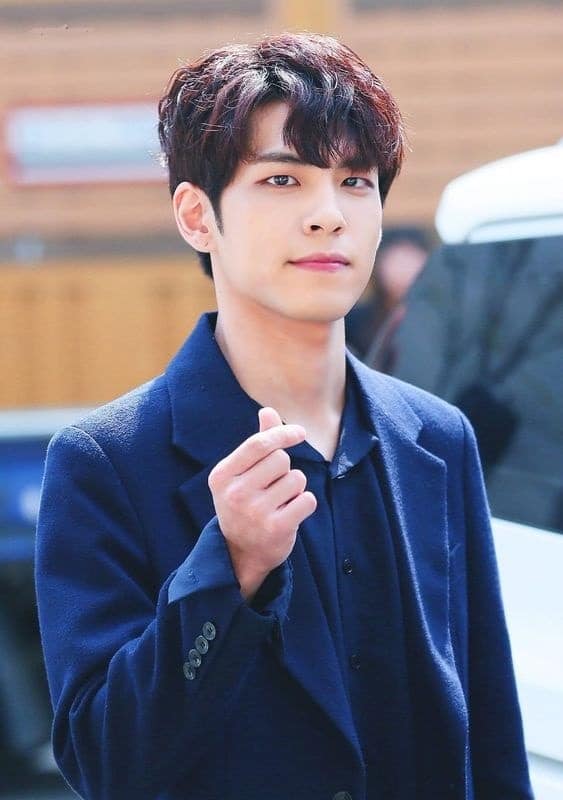 For the wavy heads, this is one of the classic Asian haircuts of all time that compliments your face shape and can be styled in different ways. It's a very easy look to go with.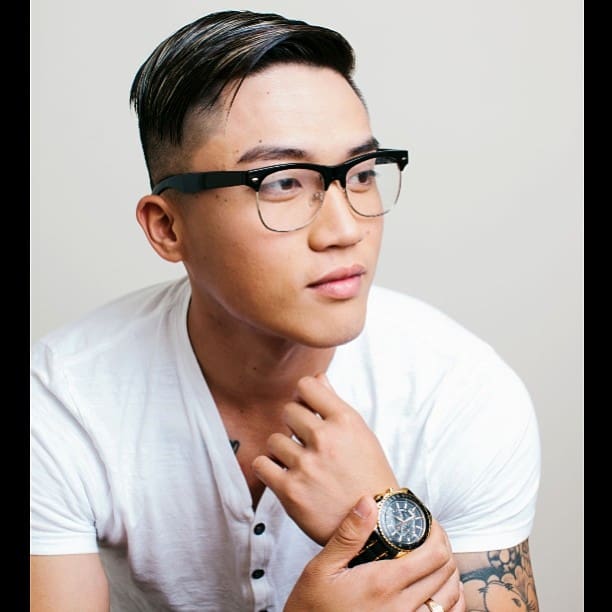 It's an improvised version of the undercut hairstyle in which the sides of the hair are trimmed shorter whereas the hair on the crown is left longer making it look side-swept. This Korean men haircut is easy to style and carry without looking extra.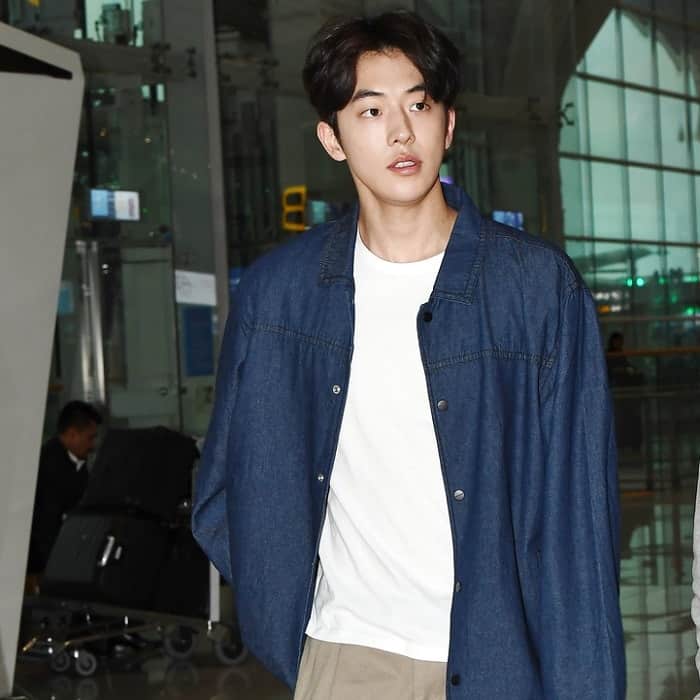 This hairstyle is common amongst Korean guys that definitely looks smart. The curtain bangs complement the hairstyle and it's the best way to flaunt your long fringe with style.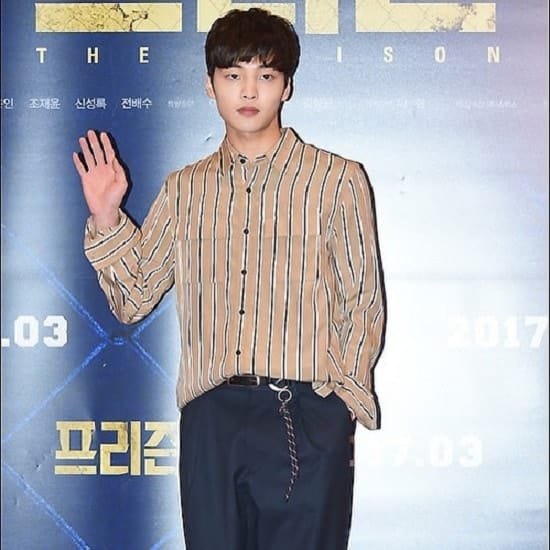 The bowl cut is Korean men's absolute favorite hairstyle that makes them look kawaii for sure. Most Korean people have sleek and smooth hair, therefore, this style looks totally on point. However, it can be styled in other hair textures too.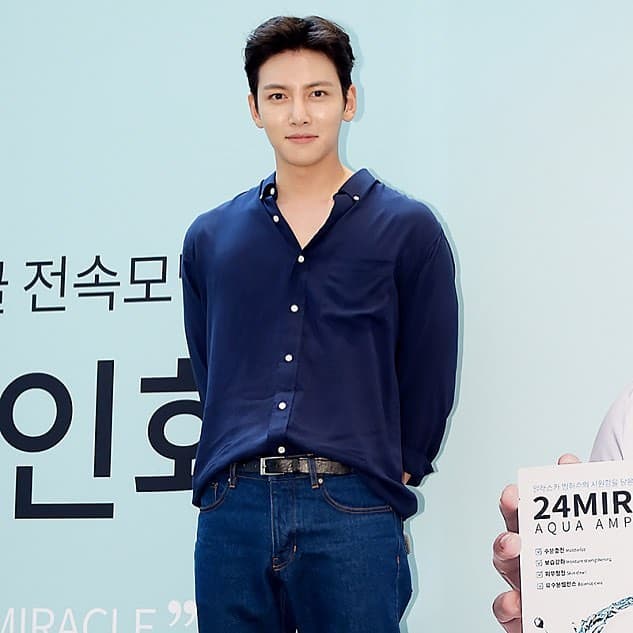 It's a laid back hairstyle that looks professional and neat. If you aren't fond of bangs falling on your forehead, try out this slicked-back Korean hairdo.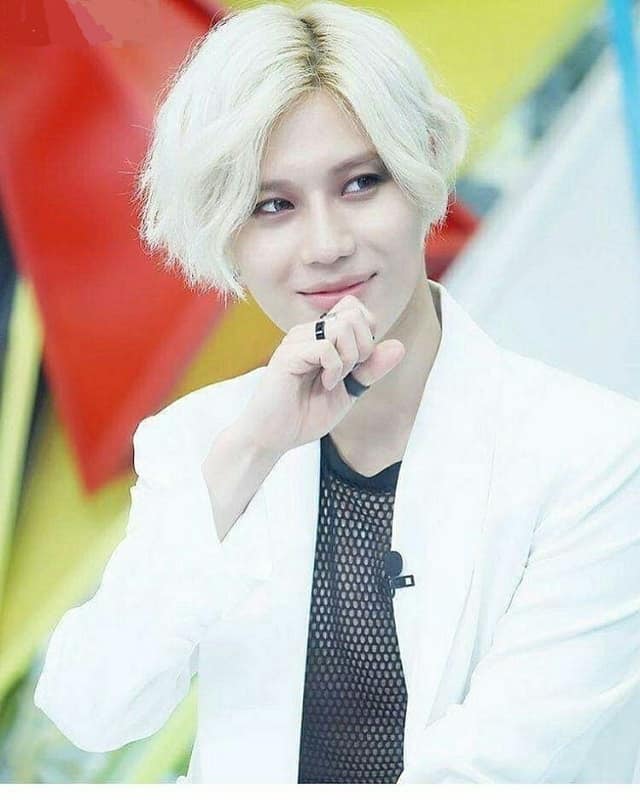 Flip your long fringe with this classy Korean men haircut. What really catches the eye is the platinum shade of the color. Also, you can wear this hairstyle in different ways be it side part, center part or slick back.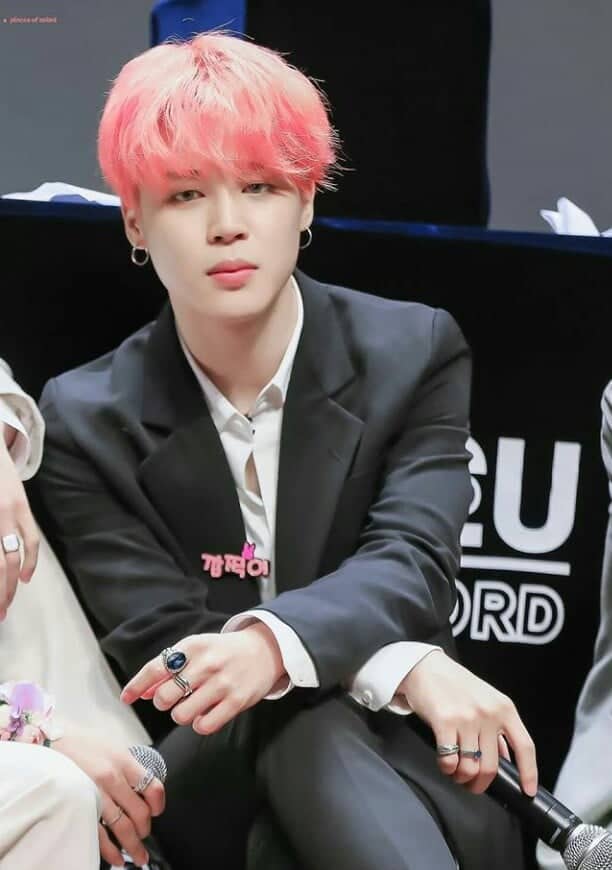 Korean men love to spice up their hair with varying colors and they pull it off so well. We have our heart out on cotton candy-colored hair that captivates the eye and makes you want to have your favorite sugary treat.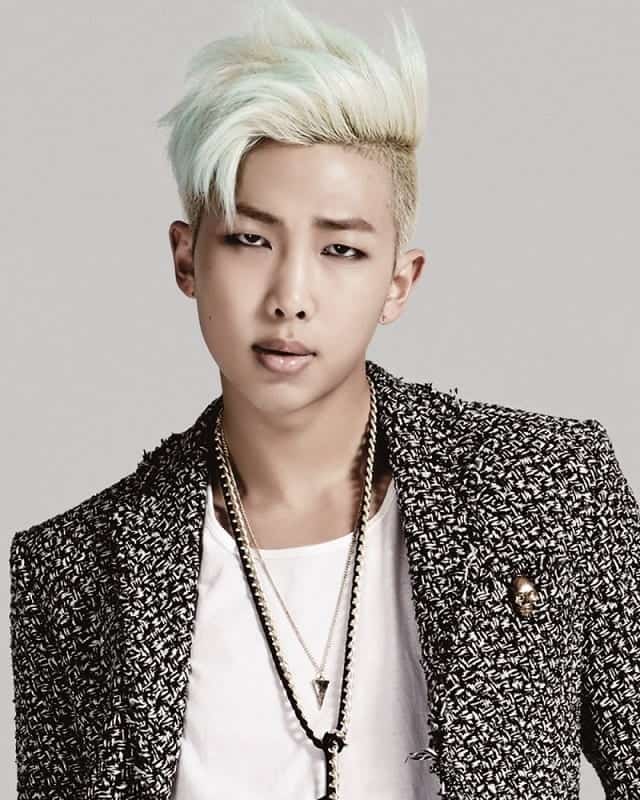 The BTS fans must be squealing at the Rap Monster's style that sets him apart. The hairstyle is an innovative version of the two-block cut. One side of the hair is shaved while the rest of the hair is slightly slicked back, giving off rock star vibes.
11. Natural Pomade Hair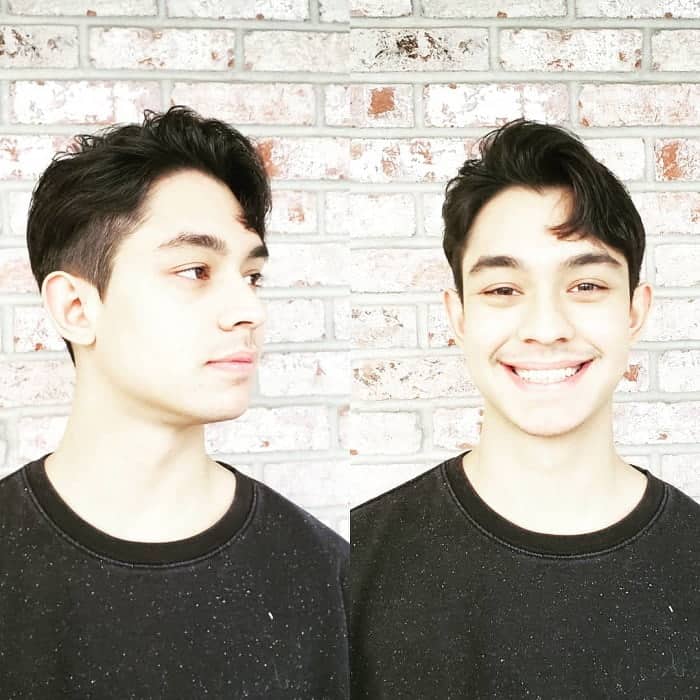 The hair flawlessly falls to one side of the forehead giving an illusion of pomade hair. This Korean hairstyle for Asian boys is a casual hairdo that looks neat and elegant.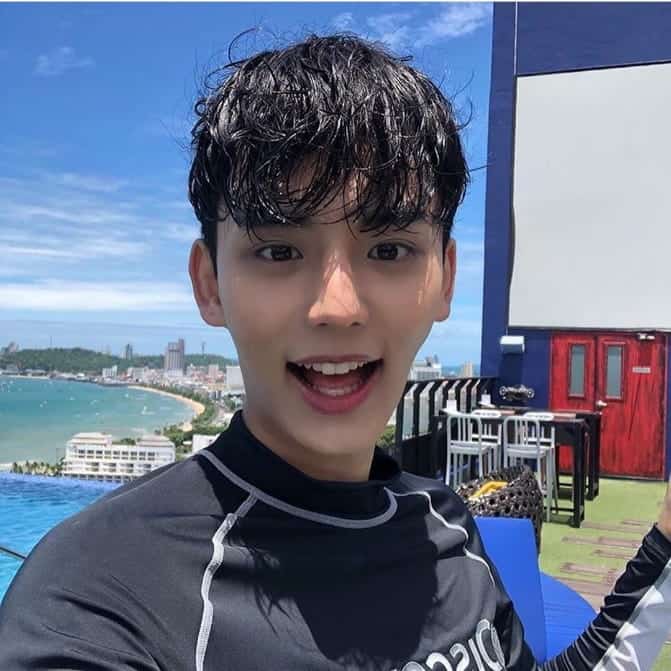 The messy wet hair look is major hair goals. It's like your hair had a crazy night out. If you're tired of wearing the plain old hairdo, why not splash some gel to create a sleek wet style that reminds you of beach and sunshine?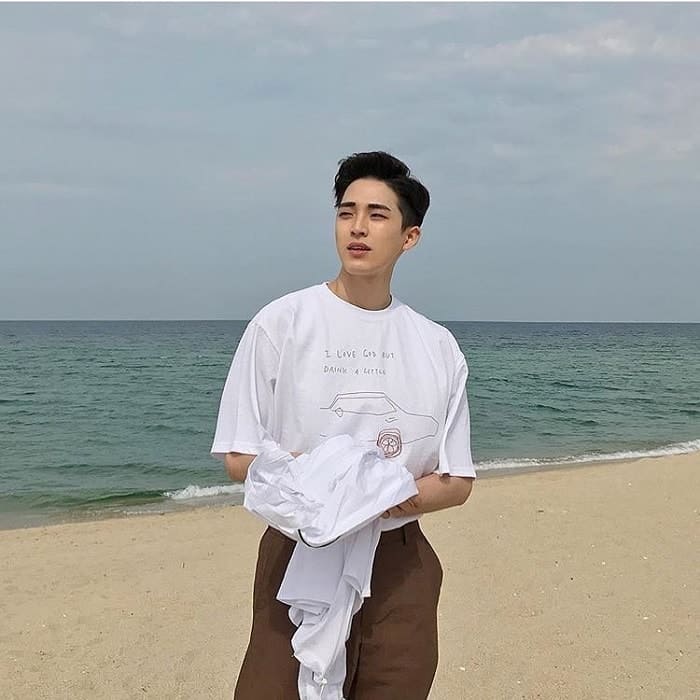 It's easily one of the classic and popular Korean hairstyles that never gets old. If you've got long/medium hair, the side-swept look is the look to die for.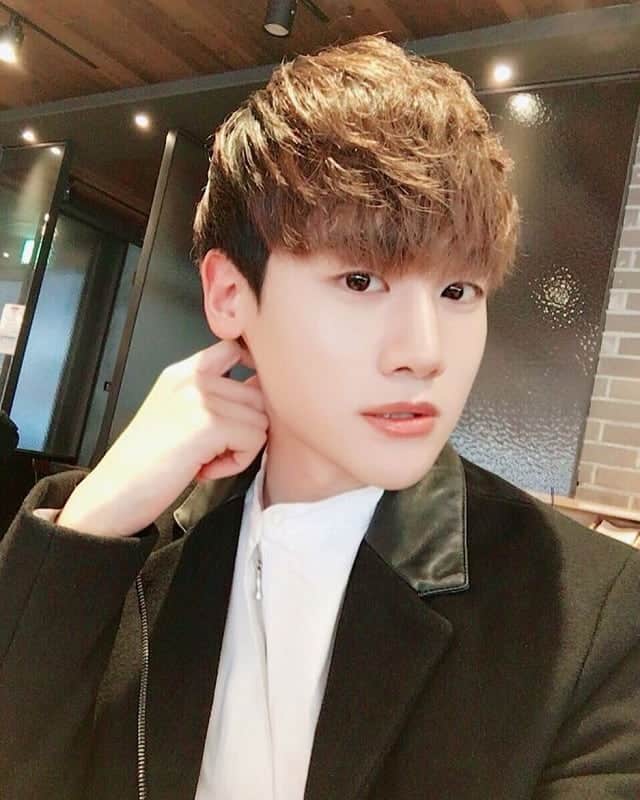 The two-block haircut is the most adored Korean hairstyles for males to which you can add different variations to it. The hair is all swept towards the forehead making it look grungy and untidy in a good way. The sides are slightly cropped to even out the look.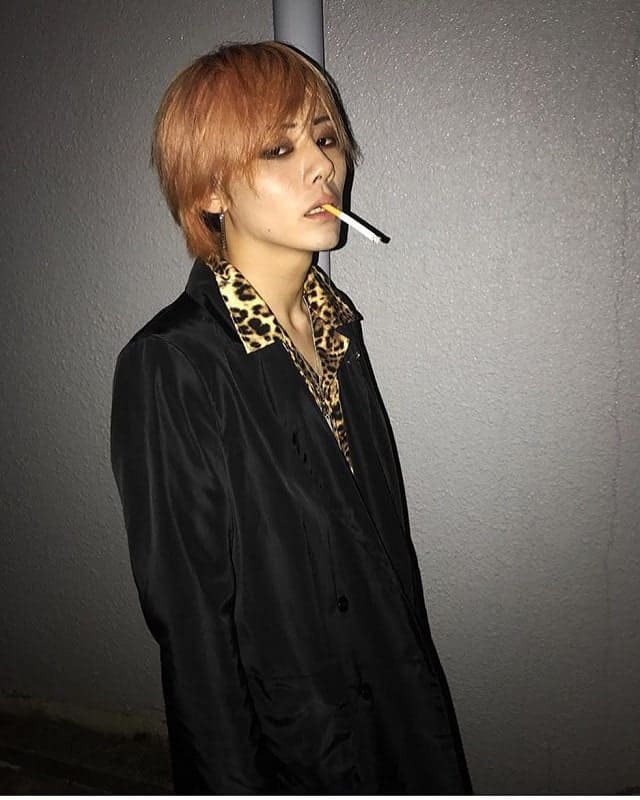 Step up your hair game with this striking haircut and make a bold hair statement. The haircut is meant for the guys who want to display their long hair in the best way possible. It's a layered long hairdo with curtain bangs that frame the face.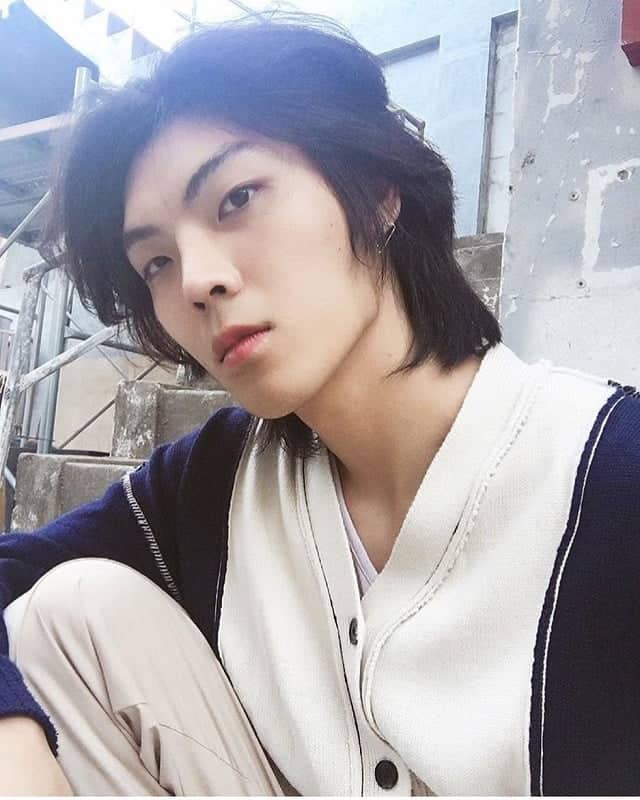 Look like a 90's hipster with this dazzling long Korean men's hairstyle and unleash your inner style. If you're starting to grow out your hair, why not try out this versatile style that puts you under the spotlight?
17. Bandana Hairstyle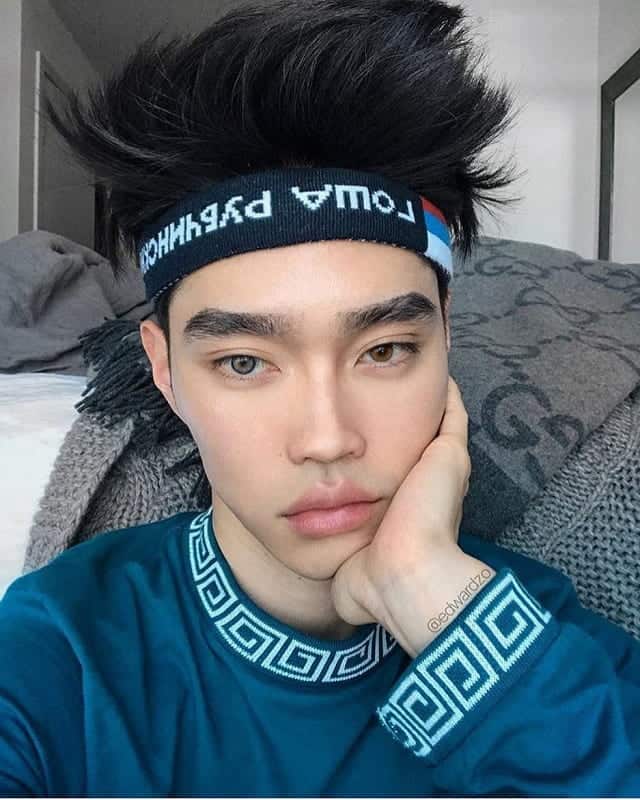 Grab a hair accessory and look versatile with the headband look. Korean men have this great liking for cute hair accessories and props that look adorable. If you've got curly/wavy hair, you can rock a bandana look like a pro.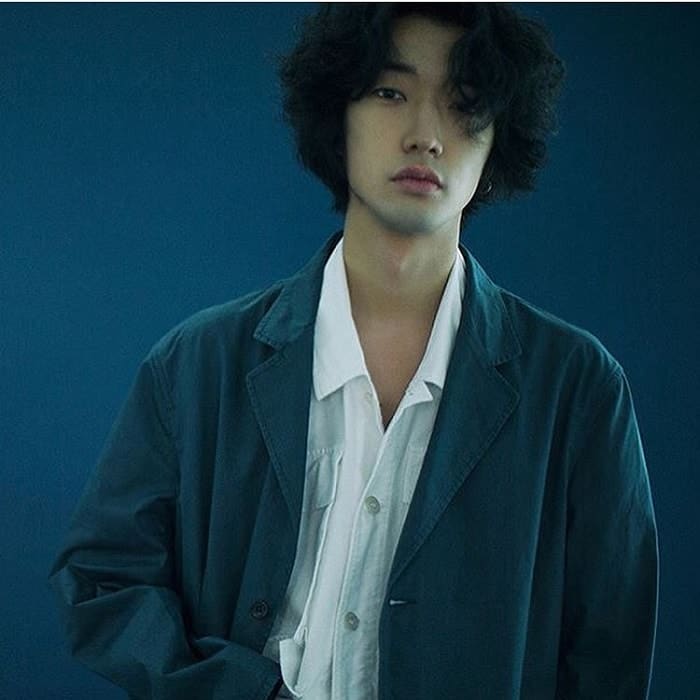 Embrace your curly hair with this shaggy hairstyle that's low maintenance and timeless.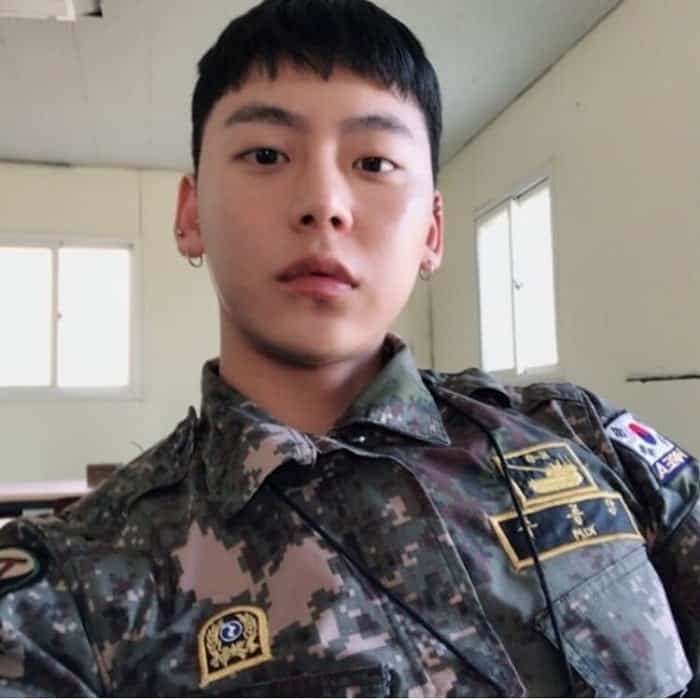 Military cuts used to be the style worn by military guys but not anymore now. It's trending amongst Korean men who wish to keep their short and faded. This hairstyle is perfect for summers.
20. Orange Colored Hair
Korean men are versatile when it comes to hair and their hairstyles are completely different from the West. They love to try vibrant colors on their hair that does indeed step up the hair game.
If you're an orange lover, you can't go wrong with this K-pop haircut. Let your hair fall smoothly over your forehead.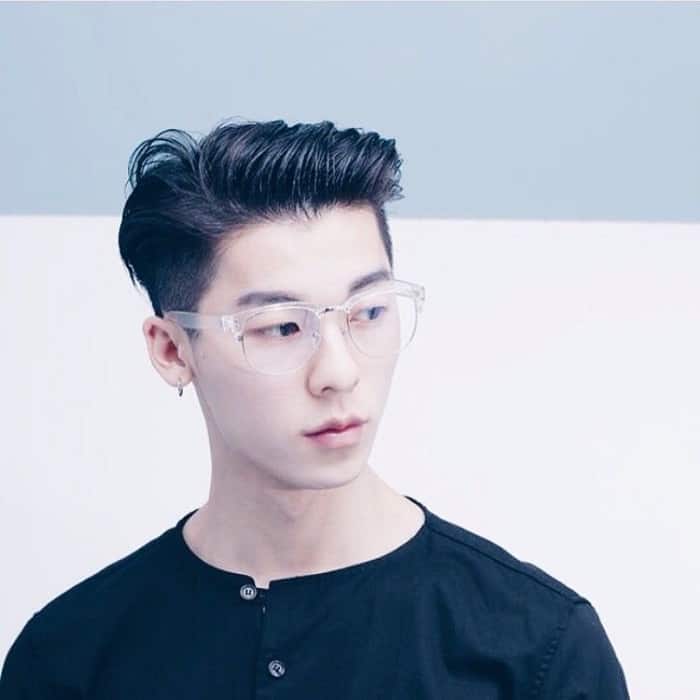 Combine slicked back hair with faded sides and look flawless. It's such a masculine and sophisticated look that is a game-changer.
Use a hair wax create a polished look and comb your hair to one side. The Korean hairstyle is best for those who have long hair on top which will make it easier to add some height.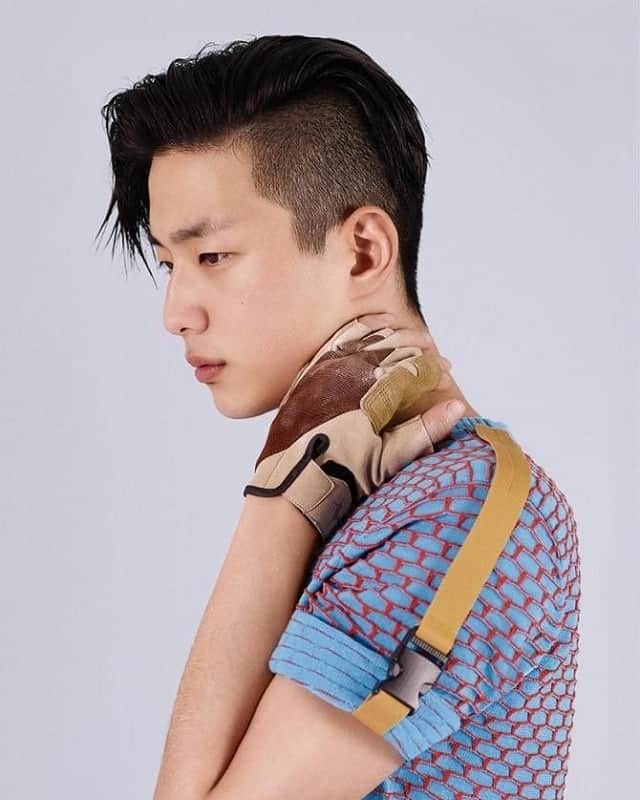 This Korean men hairstyle is an epitome of boldness and classiness. The long hair is swept over one side and undercut on the other. You can add hair gel to give it a wet hair look.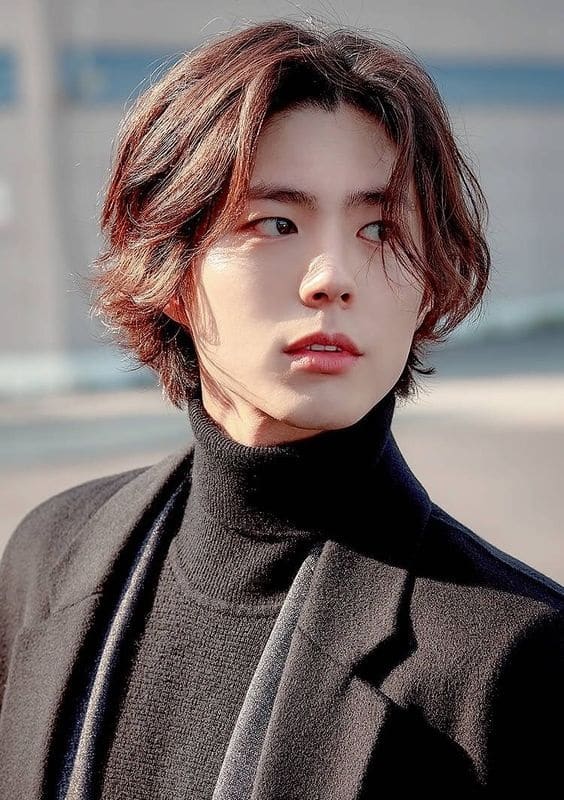 Long hairstyles for Korean men look mesmerizing and completely transforms the entire look if you have switched from short to long hair.
Growing out your hair isn't a problem, choosing the perfect style is. This haircut should be on your top list. The hair falls till the neck and it has many layers to it making you look like a fashionista.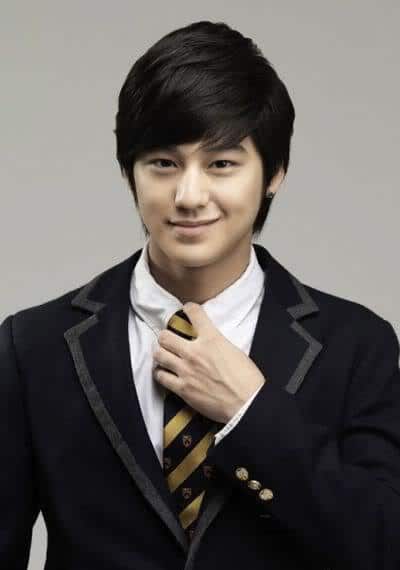 Those who work in creative fields such as photography, interior design, and such are going with a slightly "geeky" look. Here, the hair is cut short and thick with almost no layering. The trick lies in how it is styled.
The hair is combed or brushed to the side with the fringe coming down nearly to the eyes. A touch of pomade is needed to provide some texture and hold in order to keep this stylish. Otherwise, it is very straightforward and makes the wearer look like a nerd.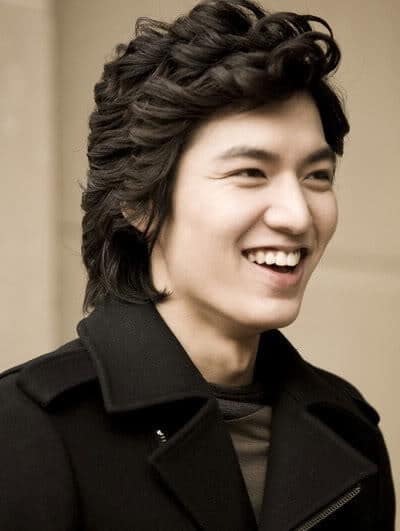 While perms are not really popular in Korean male hair, the above style can be modified with a light perm to make styling and maintenance easier. The perm produces waves in the hair that can be directed to lay in random patterns and held in place with pomade or hair spray. This is a very low maintenance styling choice.