Feathered hair for men is one of the most common styles that you can find and see. Nowadays, men tend to opt for classy, timeless hairstyles that you can wear every day and for any other occasion. There are many types of feathered haircuts – shaggy, pixie, cut sides, and spiky hair. They all can be considered as feathered ones because of their look.
Since there are so many variations, you can count on this haircut for many occasions. With a few styling tips, you can always make it look attractive.
Manliest Feathered Hairstyles to Try
Many celebrities adore men's feathered hair. It looks messy, chic, and timeless. If you are interested in trying some of these hairstyles, don't worry. We have prepared some of the best haircuts only for you to get inspired.
Emo hairstyles were so popular a few years ago. Some boys stayed in this stadium with their fringes cut off at one side and layered hair at the top. Make this feathered haircut for guys look even better by styling it to be a bit spiky.
2. Feathered Bob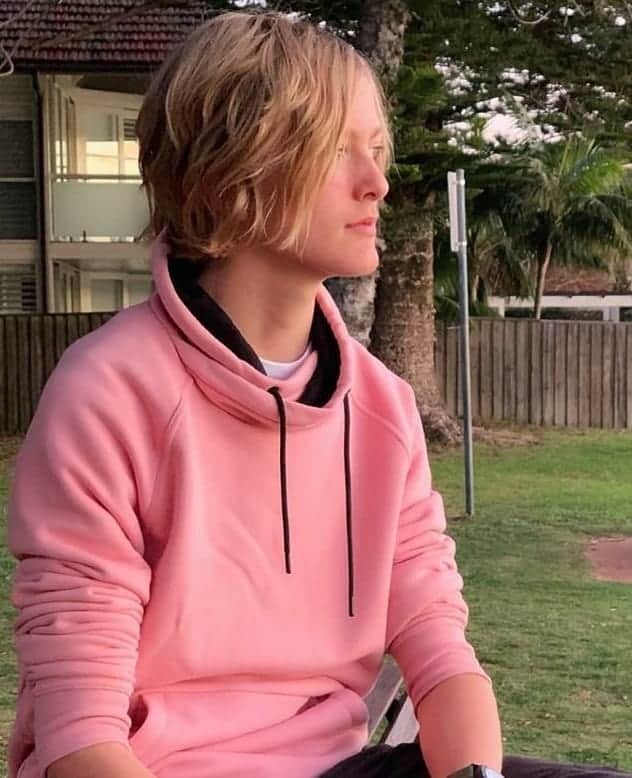 Chopped bob for men is great. Simple as that. This guy is definitely a fan of feathered long hairstyles for men. We can't say anything else about this haircut – it is perfect for all hair types, colors, and lengths.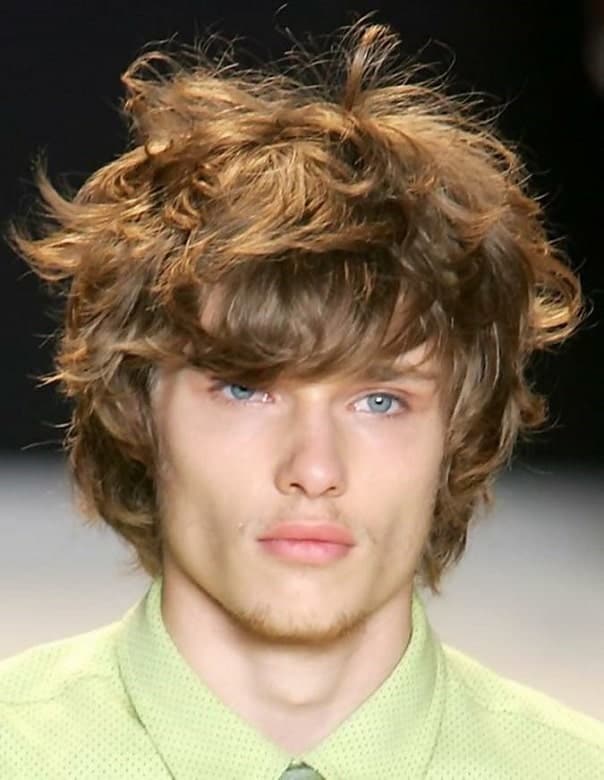 Messy hair is reserved for boys and men who don't really care how their hair looks like. That is absolutely okay. That is why feathered hair men style is great for those who like to keep their hair messy and simple. You will get that volume as well.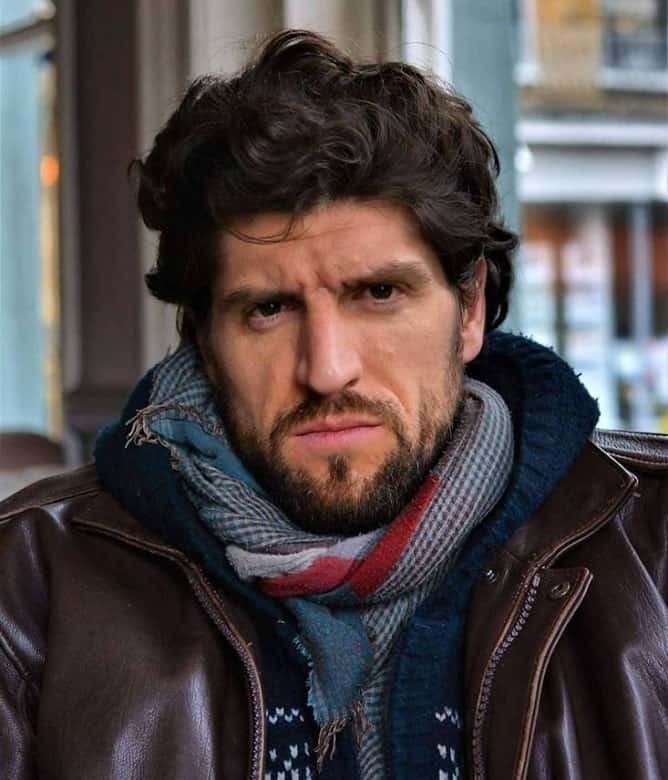 Natural, wavy hair is something men have trouble to style. However, if you cut your short hair in a shag with feather cut ends, you don't need to worry about anything at all. This haircut will tame your natural waves, by making them look great and very masculine.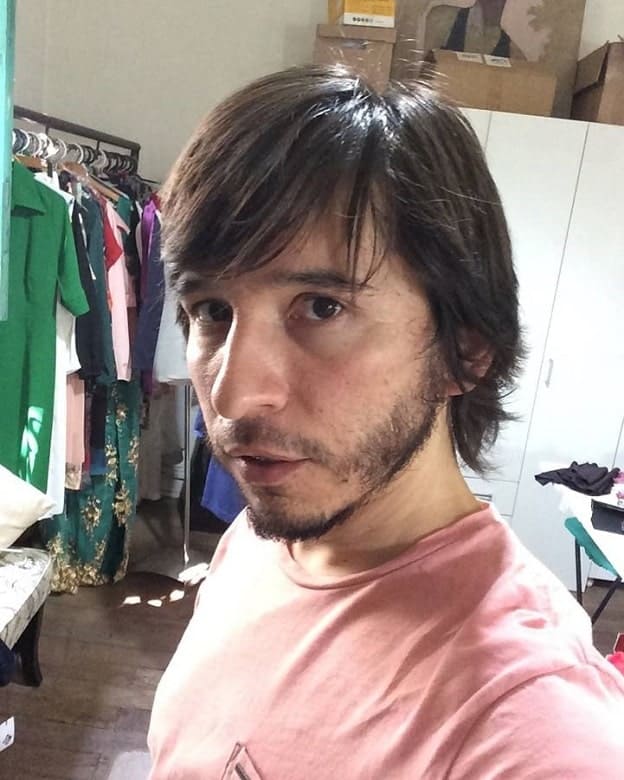 The '60s totally inspired a medium layered hairstyle like this one at the photo above. Side fringes, shaggy haircut, remind us of Mick Jagger, Beetles, and other musicians that were rocking feathered hairstyles for men.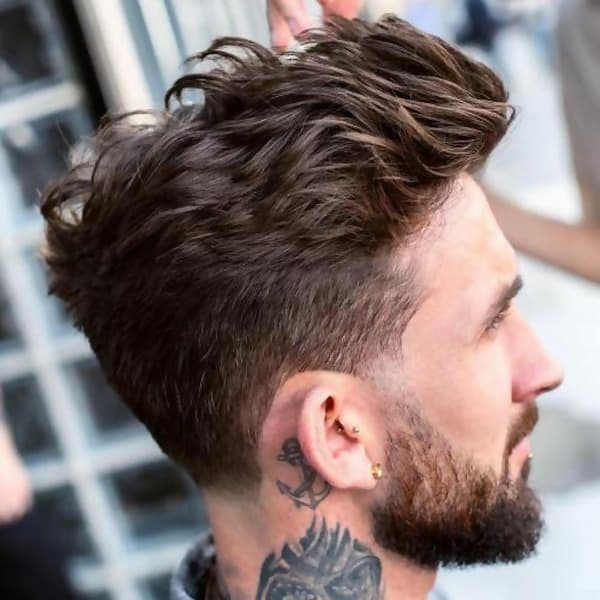 Layered and feather cut for short hair provide all men with boldness and masculinity. You can style your hair like this for many different occasions – from day to night. It will look great no matter if you have thick or thin hair type. The key is in styling it right – with a bit of gel or hair spray.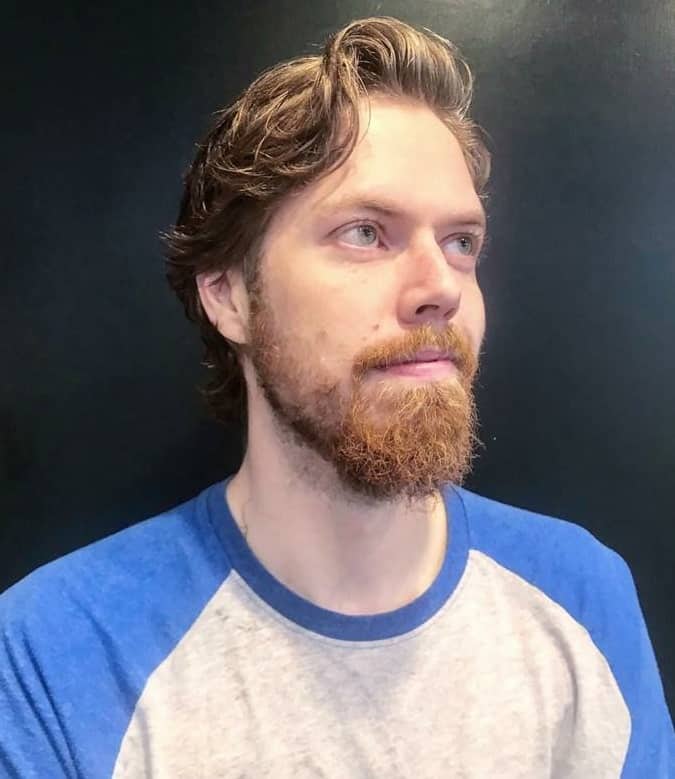 If you have wavy hair and medium length, don't hesitate to opt for a feathered look. It will make your waves look amazing while maintaining your hair to look masculine and very hipster-like. This is one of those universal hairstyles – you can wear it all the time.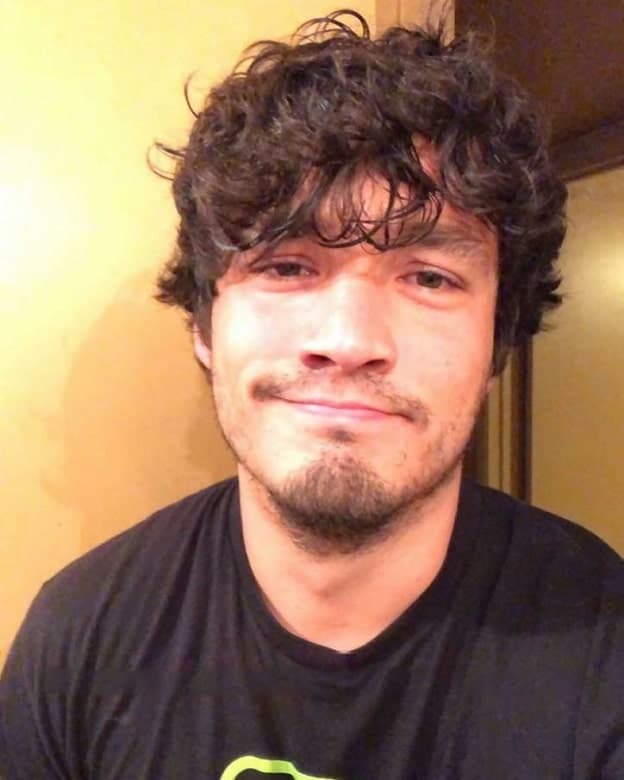 Men with naturally curly hair tend to think their hair is not even possible to style. However, they can relax with a low maintenance haircut. It will make your curls look good and provide you with a fantastic feathered hair men style for everyday wear.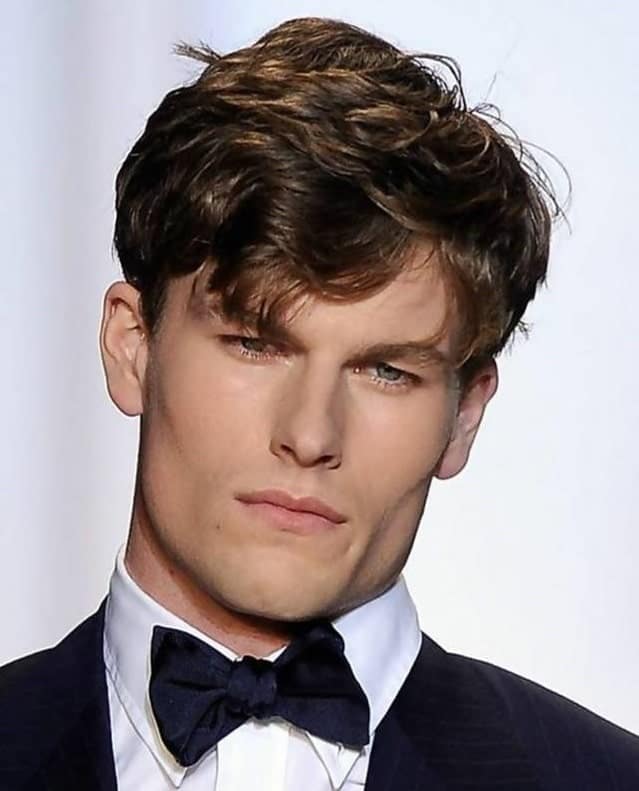 Masculine hairstyles like this are always welcome for special occasions – weddings, engagements, and other celebrations are perfect for this lovely hairstyle. It is a bit of messy, but still very nicely styled. It doesn't take longer than 10 minutes to make this hairstyle works for you.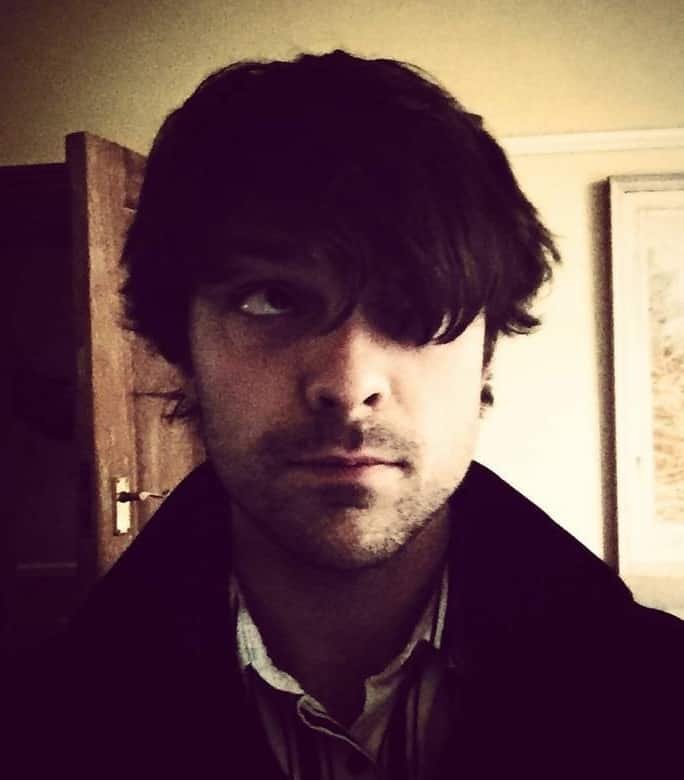 Fringes might be the thing that men avoid, but they look great when you do them choppy and messy. Don't be afraid to wear these feather cut bangs like this. Your look is a bit of boyish, teenage one, but it is still beautiful.
Feathered hair ideas for men are great, versatile, and in style. If you are looking for something that will make you both timeless and stylish at the same time, these feather cuts are the right choice for you.