If you're a fan of long hair, embrace one of these long hairstyles for Asian men that'll make you look hot! Asian men generally have straight long thick hair, and if you choose to keep your mane long, you will probably get the best hairstyle out there!
Asian Men With Long Hair
There are plenty of long hairstyles available for Asian men. You can combine with undercuts, braid your hair in so many ways and even get some hair dye in there that will certainly make your hair look outstanding!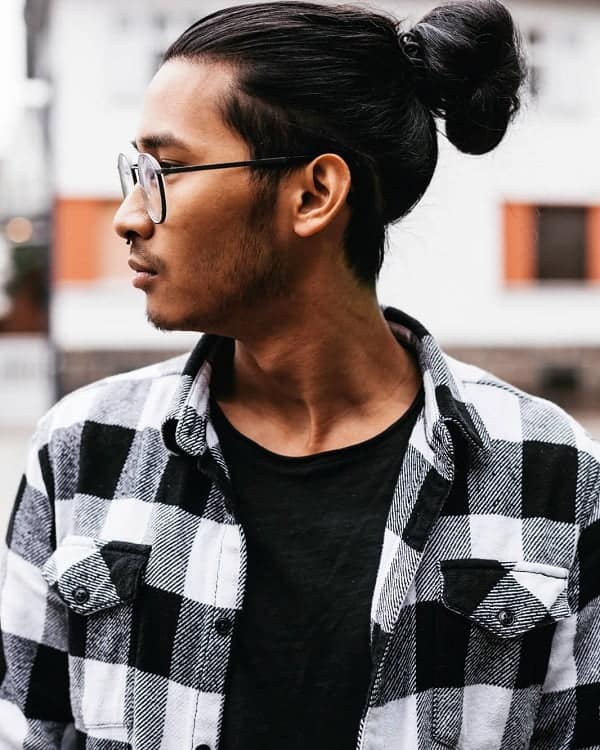 For this Asian men's hairstyle, you need to keep your hair long and create an undercut on sides and back. For a messy gorgeous look, tousle your hair and pin it into a loose bun. This Hairstyle beautifully works with a pair of glasses.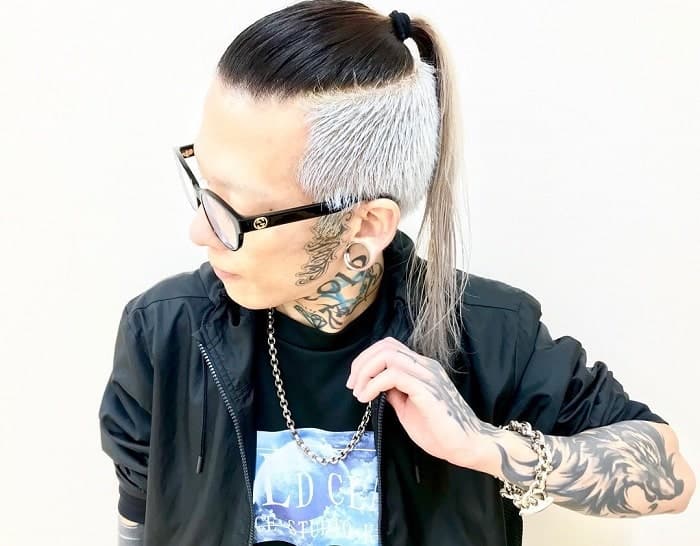 Take the undercuts to a whole new level! Keep your crown hair long, dyed in a blonde silver ombre with long black roots, and dye your undercut with silver-white dye. For an even more outstanding effect, create small spikes for the short hair area.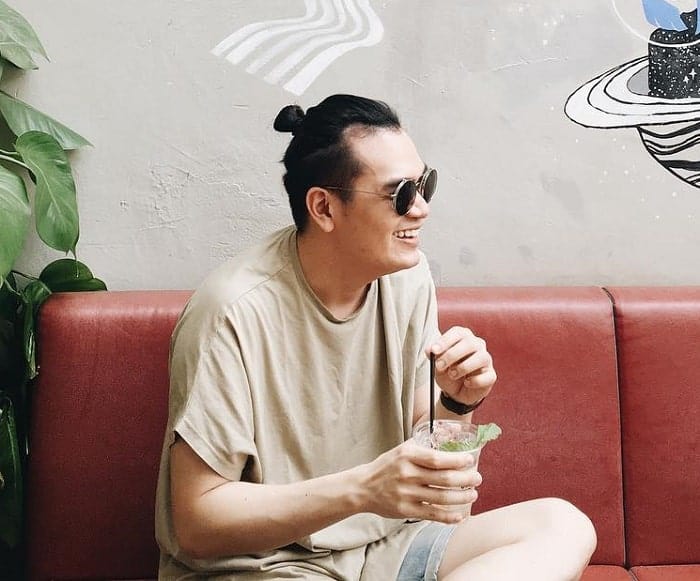 Inspired by the old Japanese culture, the samurai look is quite easy to reproduce. Keep your to hair long and pin it into a small messy bun and create an undercut for the sides and black. Accessorize this hairstyle with a pair of round sunglasses.
Short Hair Ideas for Asian Men
4. Asian Man with Long Curls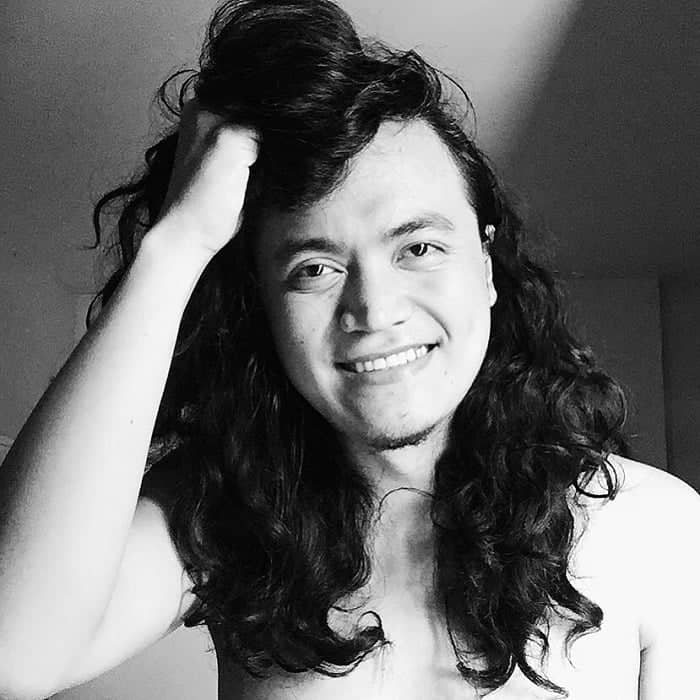 If you are among the lucky ones that have long thick curly hair, why not take advantage of it and give your hairstyle the volume it deserves. Keep your curls long and healthy, and flip your long bangs on one side.
5. Long Man Braids
Searching for a hairstyle that doesn't let your hair get in your way but still look good? Split your hair into two parts and create two long braids for men that you can place on your shoulders.
If you have long thick hair, create a layered hairstyle that keeps your hair near your shoulder line and create a few brown highlights for men that will make your hair look outstanding.
7. Long Hair + Beard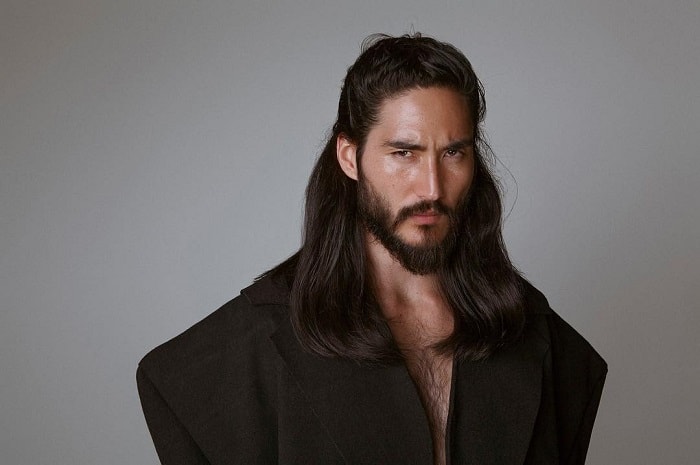 It will be such a shame to cut a stunning thick hair like this and keep it short. Wear your hair long and split into two parts. Pin the crown hair into a low ponytail and let the rest of the hair loose. Complete this look with a gorgeous ducktail beard.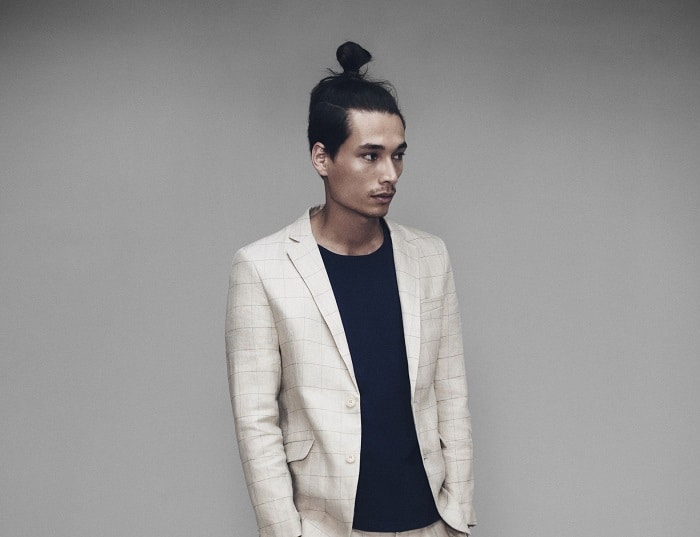 Whenever you want your face to look longer, create a medium undercut for men, and keep your hair pretty long. Pin those locks into a bun on top of your head.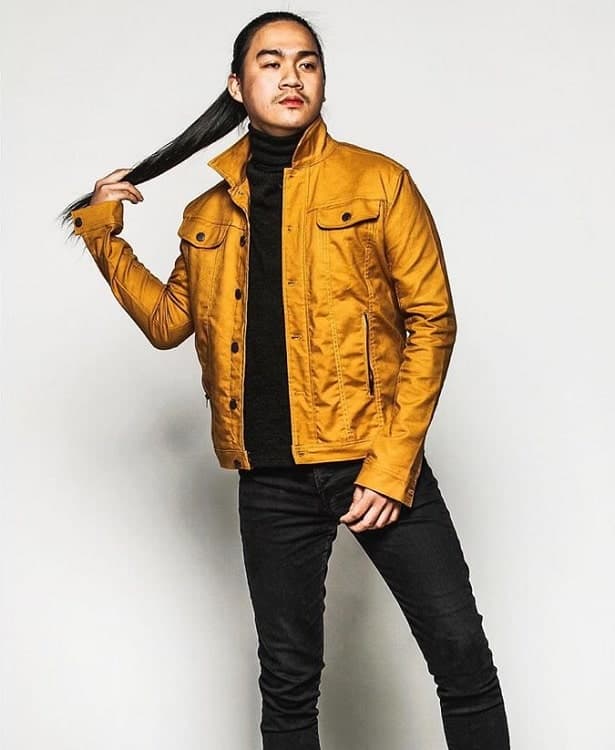 Take advantage of that gorgeous long hair of yours and make it look slick. Use some hair wax, glue it on your scalp, and create a ponytail that will make you look stunning. You can also grow a mustache for this appearance.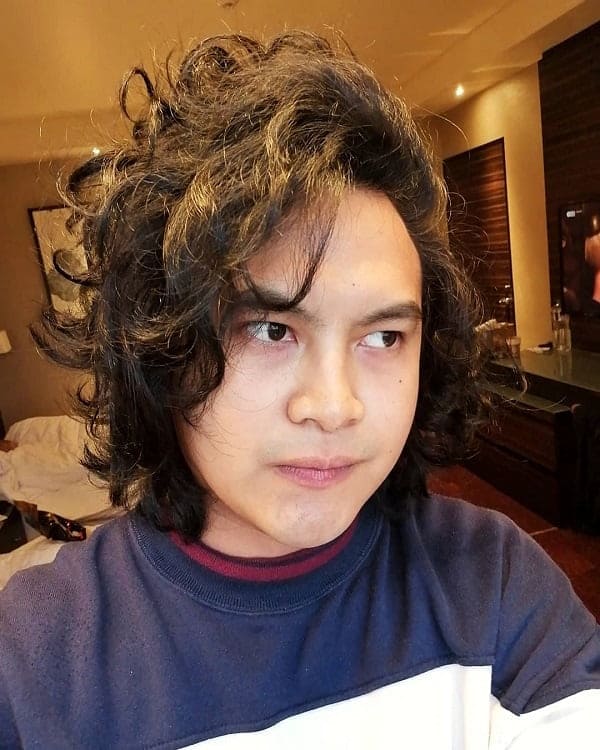 Are messy looks your favorites? In this case, your curly rebel hair will come yo your aid and help you easily recreate this hairstyle. Keep your hair layered, reaching your shoulder line, and flip your bangs on one side.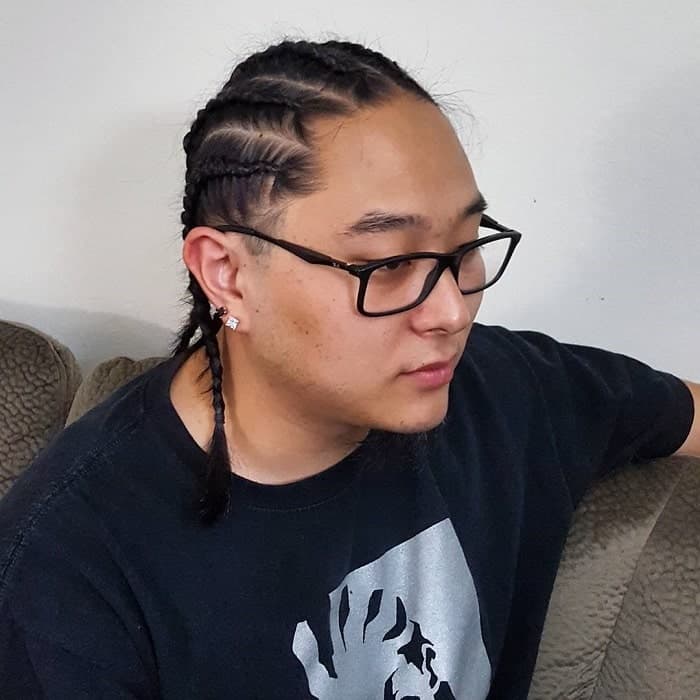 Keep your hair long and get inspired by the black men's community hairstyles. Cornrows suit extremely well people with Asian hair, and this hairstyle is perfect if you want a bright forehead.
Whenever you decide to let your hair grow, choose one of these long hairstyles for Asian men. Each of these hairdos will add value to your hair and will make you stand out wherever you go. Why not add texture and volume to your thick and gorgeous strands of hair!