Many women are fascinated with the appearance of many of today's more popular Korean pop and television stars. Knowing this, many men try to emulate their hairstyles in hope that they will be more attractive to the ladies. Therefore, we are going to take a look at the most popular styles for Korean male hair.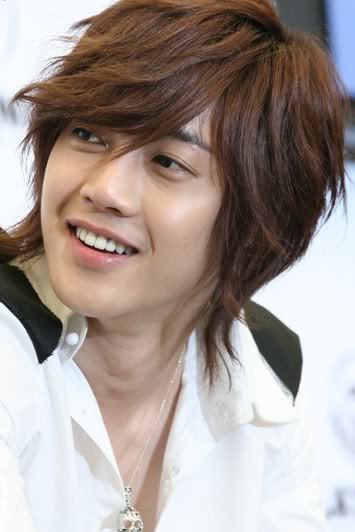 Kim Hyun Joong layered hairstyle.
One popular style is to leave the back of the hair longer and layered. The sides are cut in such a way that they come to a point where the sideburns would be seen on a Caucasian. The fringe is flipped to the side above the eye. A slight perm can help produce some waves at the ends of the hair. Otherwise, a small amount of pomade is applied to the fingers and run through the hair to help it stand out from the head a little bit, giving the hair a slightly messy appearance that has become popular around the world.
Younger men are adopting a style where the hair is cut shorter on sides and back, but left heavier and fuller on top. They are having a light perm applied to produce waves in the hair. The fringe is trimmed so that it hangs straight across the forehead.

Kim Junsu fringe hairstyle.
In a similar style, many young men are having their fringe trimmed thinner and layered. The ends are razor cut for texture and to provide a touch of unevenness. Both of these styles can be achieved with pomade to provide hold if one does not wish to have a perm put into the hair.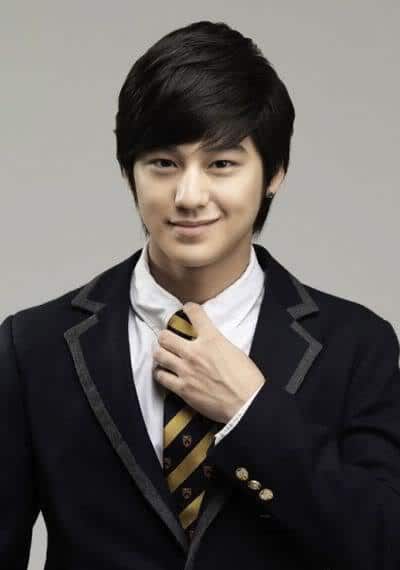 Kim Bum straight hairstyle.
Those who work in creative fields such as photography, interior design, and such are going with a slightly "geeky" look. Here, the hair is cut short and thick with almost no layering. The trick lies in how it is styled. The hair is combed or brushed to the side with the fringe coming down nearly to the eyes. A touch of pomade is needed to provide some texture and hold in order to keep this stylish. Otherwise, it is very straight and makes the wearer look like a nerd.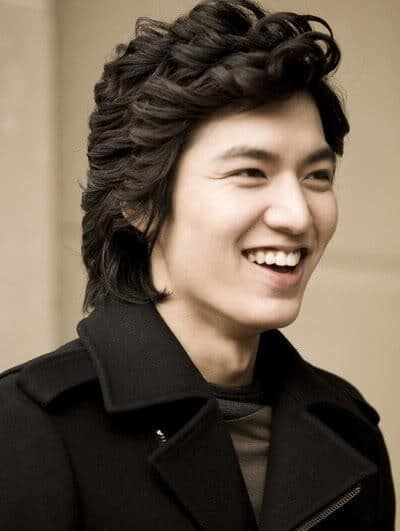 Lee Min Ho 'Gu Jun Pyo' perm hairstyle
While perms are not really popular in Korean male hair, the above style can be modified with a light perm to make styling and maintenance easier. The perm produces waves in the hair that can be directed to lay in random patterns and held in place with pomade or hair spray. This is a very low maintenance styling choice.
More Photos of Popular Korean Hairstyles: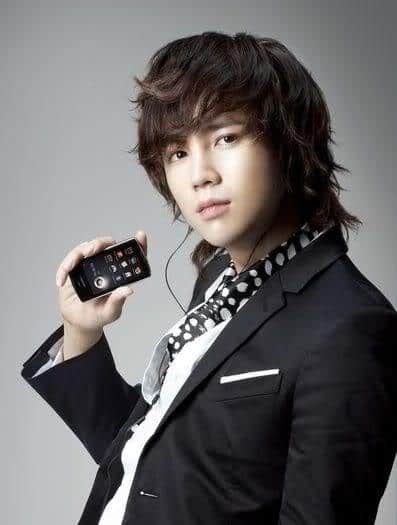 Jang Geun Seok messy hairstyle.
Lee Wan hairstyle.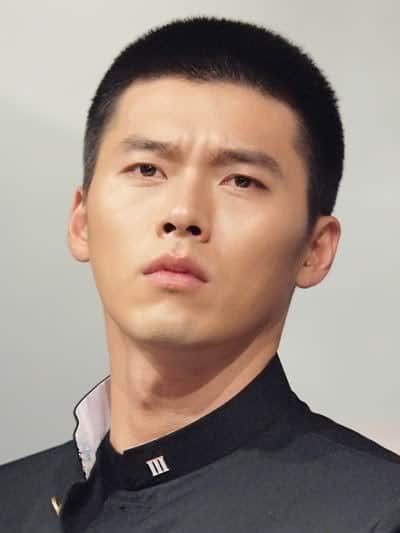 Hyun Bin buzz hairstyle

Bi Rain long choppy hairstyle

Kim Jae Joong razored crop hairstyle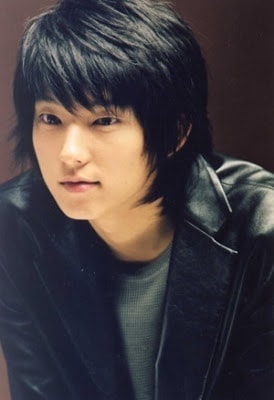 Lee Jun Ki hairstyle.

Kim Hyun Joong mullet hairstyle.

DBSK hairstyles.

Kang Dong Won hairstyle.

Kim Heechul straight hairstyle.

Kim RyeoWook messy hairstyle.

Lee Donghae mullet hawk hairstyle.

Lee Ji Hoon hairstyle.

Big Bang hairstyles.

Taec Yeon spiky hair style.

Seung Ri hairstyle.

Lee Hong Ki blonde hair.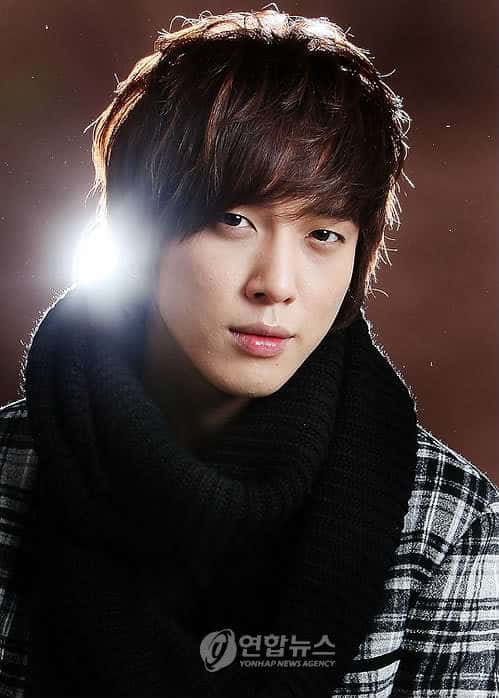 Jung Young Hwa casual hairstyle.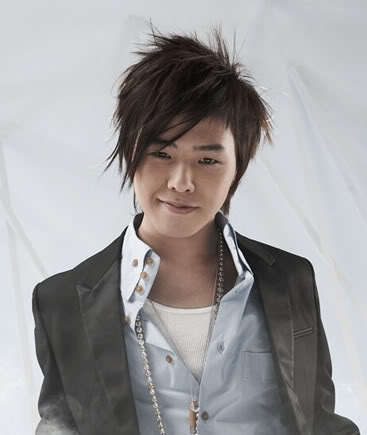 G-Dragon straight-hairstyle.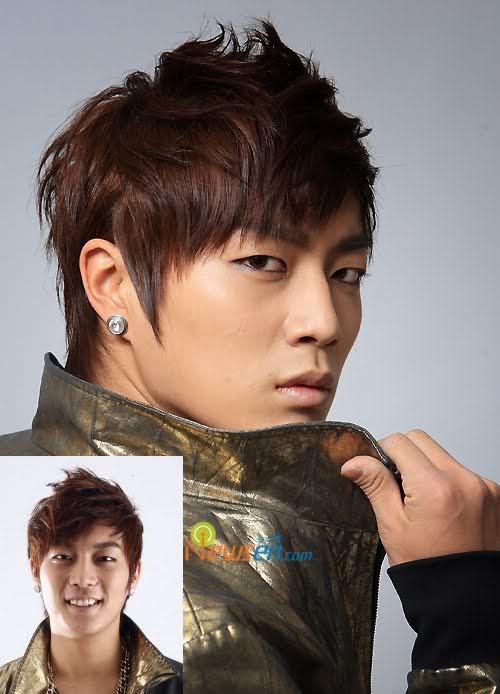 Doo Joon hairstyle.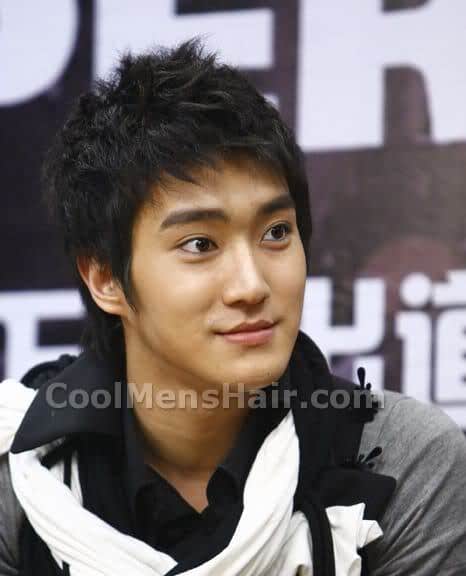 Choi Si Won spiky hair.