There are many variations of fade haircuts, from skin fades to taper fades. But if you haven't seen the bald fade, you're missing out!
Bald Fade Haircuts
While other fade haircuts have a least a little hair left after snipping, the bald fade cuts hair down to the skin, leaving a smooth look perfect for showing off your angles.
Other than the hair on the top of your head, you'll have no styling to worry about. Why wouldn't you want to try out this popular cut? These 22 bald fade haircuts will show you why you need the trendy look in your life!
1. Low Bald Fade
If you're trying the bald fade for the first time, a low fade is a way to ease into it. It's a noticeable cut but not dramatic.
2. Bald High Fade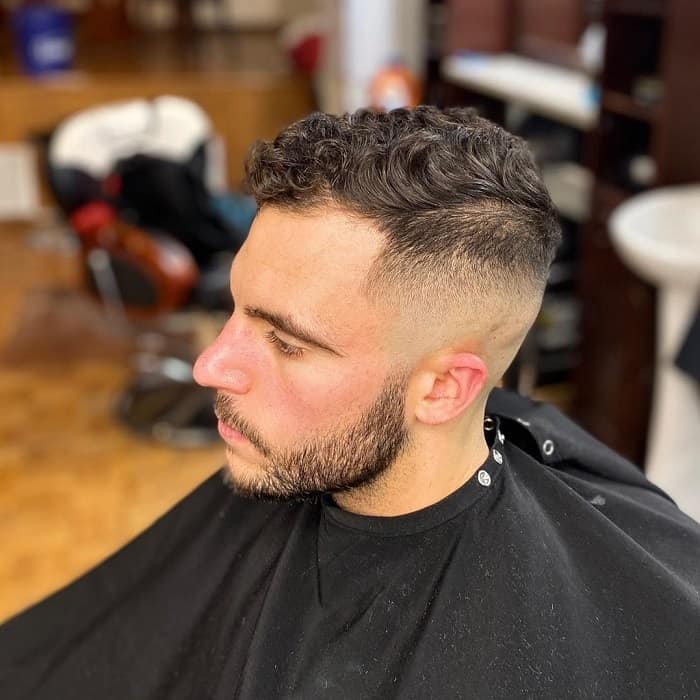 Men with curly hair will especially want to try this bald high fade. The straight clippered side contrasts with curls for a soft yet manly style.
3. Bald Taper Fade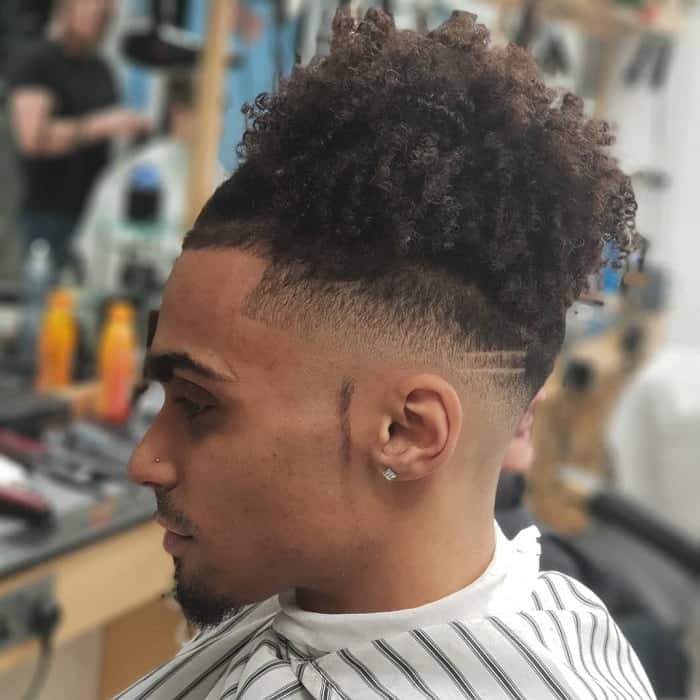 For men with medium to long hair, a bald taper fade flatters length. Have your barber shave in lines for extra detail.
4. Mid Bald Fade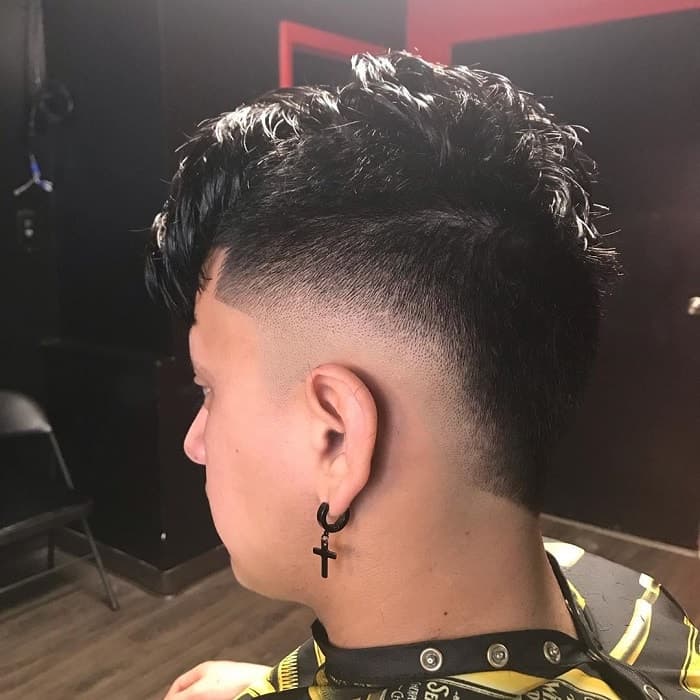 A mid bald fade looks great with a thick mohawk. No matter the hair color, enhance volume with product which will also be easy for your fingers to manipulate texture with.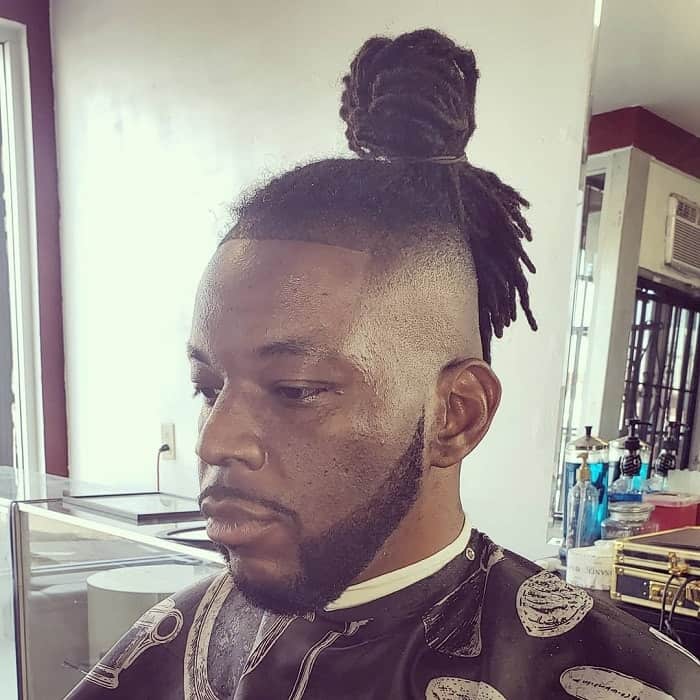 When you're getting tired of long hair, spice up your look with a bald fade. When hair is up in a ponytail or man bun, your face will look more defined as will the jawline with a chin-strap.
6. Bald Fade with Waves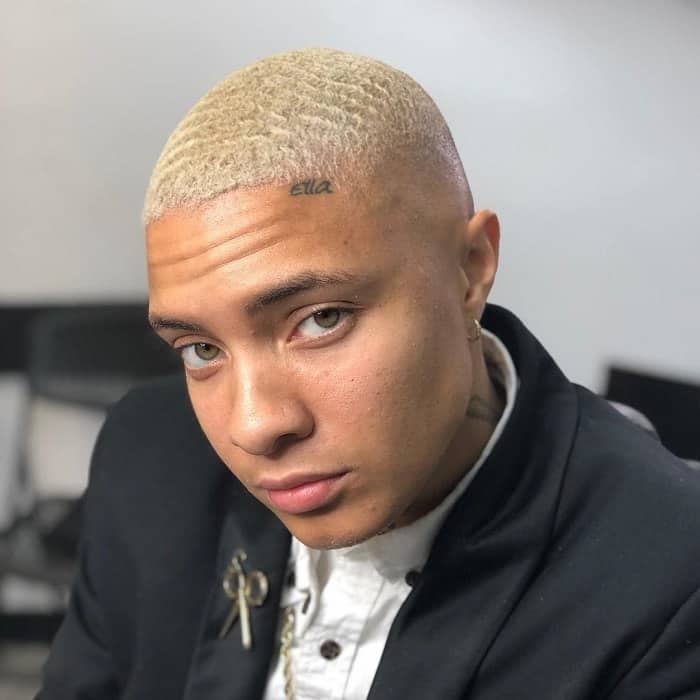 A bald fade with short waves looks very hip and trendy with a fresh wash of platinum color. It also flatters dark skin.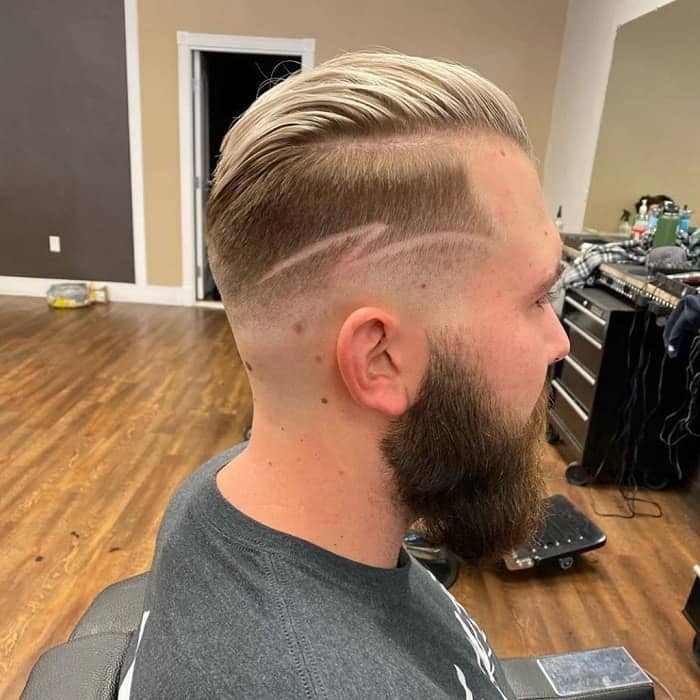 There are many ways to do comb overs – one of them is giving it highlights or all over blonde and a hard part with a bald fade and shaved in designs.
8. Bald Fade And Beard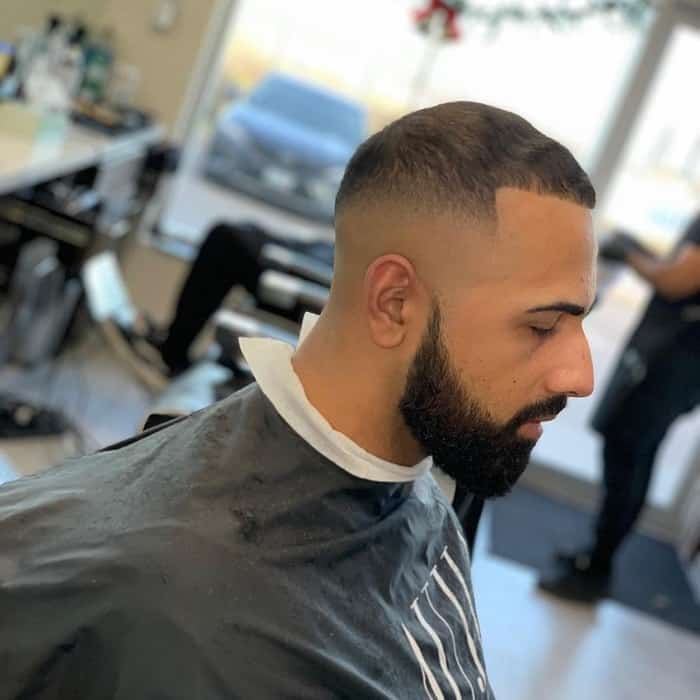 Break up your normal hairstyle with a bald fade that separates a short haircut with a blunt bang and a trimmed full beard.
9. Parted Fade Haircut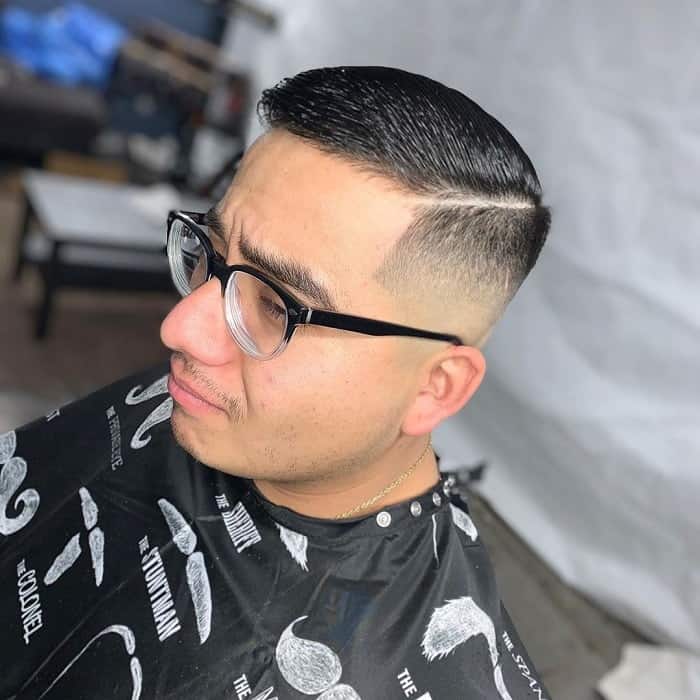 This parted fade smooths hair to one side for a great work look everyone will respect you for. The bald fade keeps the style fresh.
10. Bald Drop Fade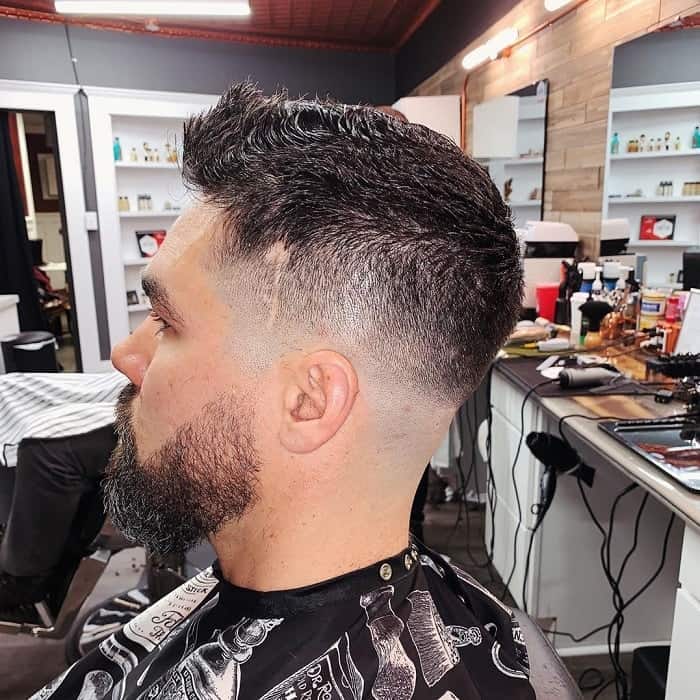 Drop fades feature hair that gradually fades as it nears ears and the neck. A little spiky texture up front completes a look you can be sure to look hot in at work and while at the gym.
11. Bald Fade With Design
Give your bald fade lots of detail with a design of your choosing or let your stylist get creative. This look is a bit more maintenance but totally worth it.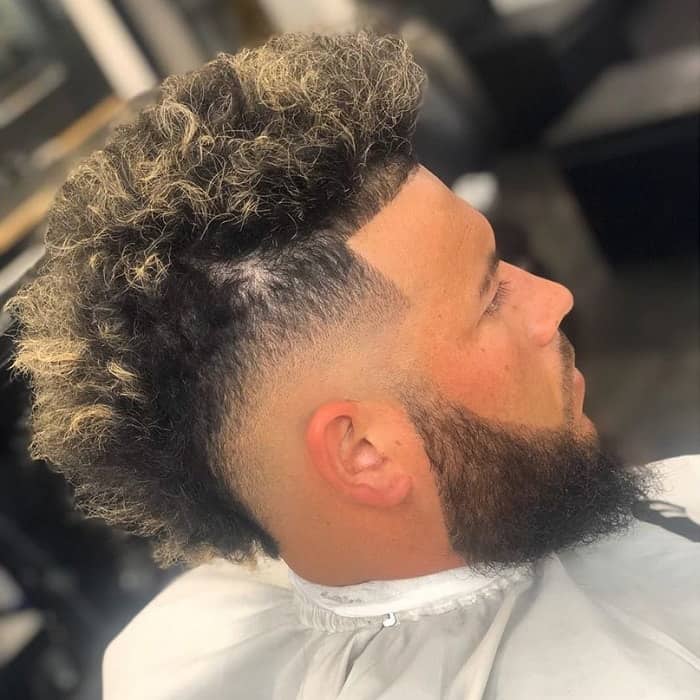 To pull off the punk mohawk hairstyle, add a bald fade that tapers as it nears the strip of hair. Lots of texture and some streaks of blonde color finish it all off.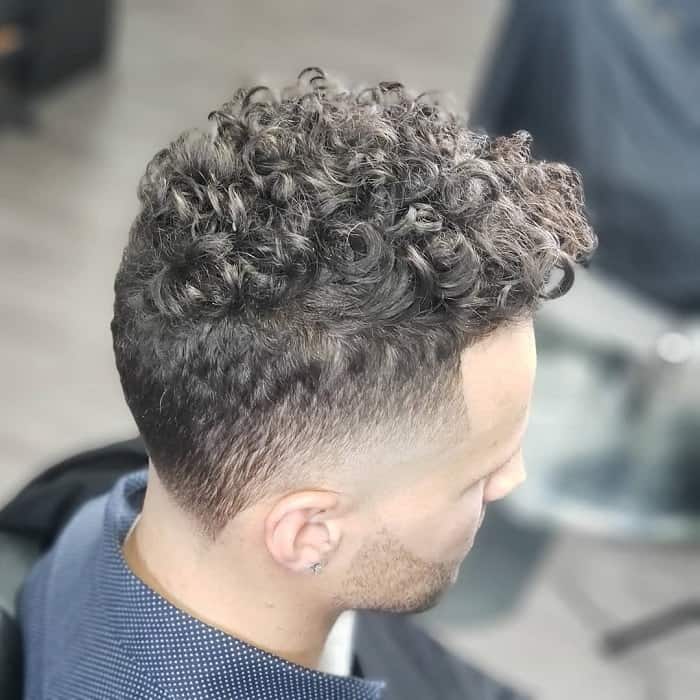 A bald temp fade blends in perfectly with a curly haircut. Keep the top front long and the rest of the hair short for a clean-cut look.
If you like your medium to long hair but want to switch your style up, try a bald fade for some edge and dimension.
An undercut and a bald fade always look great together. Plus, they complement straight or wavy hair which can be slicked back for simple, quick style.
16. Braids + Bald Fade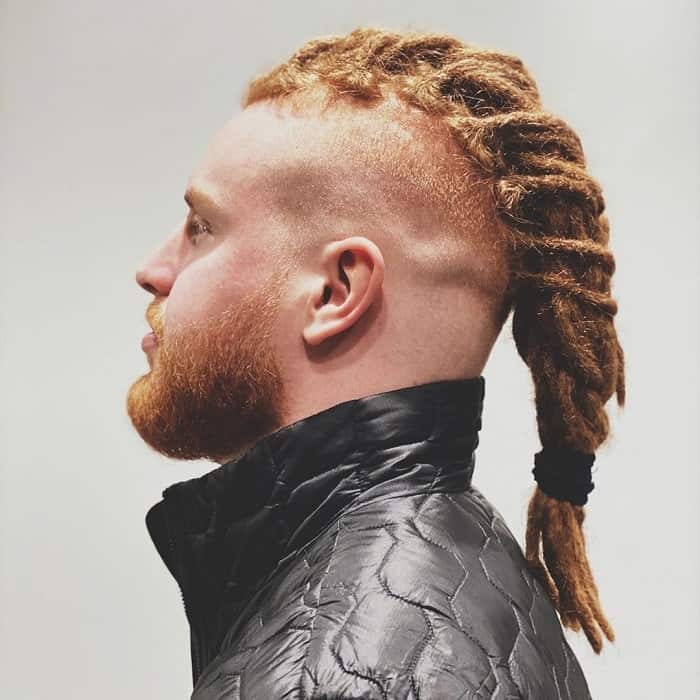 Men with braids or dreadlocks should definitely give a bald fade a try. It will draw attention to the dramatic hairstyle and help shape the face.
For men who want to make a round face more elongated, an afro haircut with a bald face can help with that. For extra spark, shave in designs.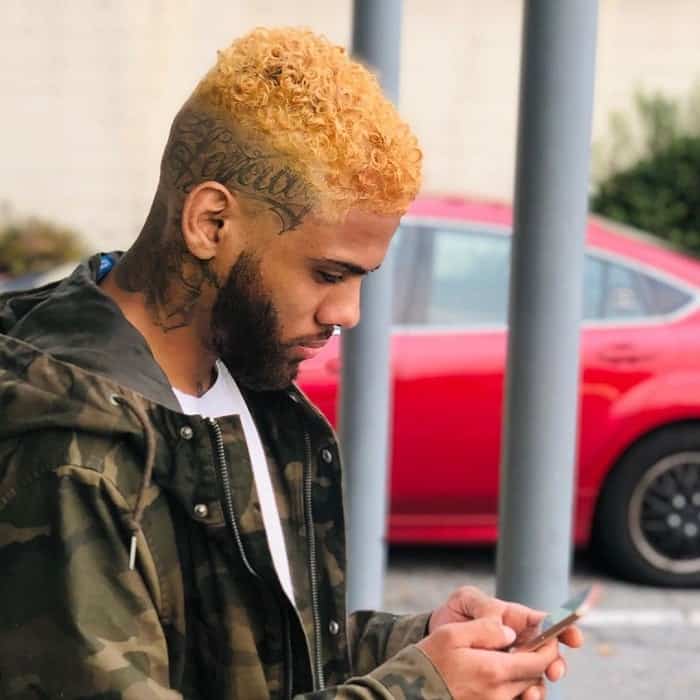 This mix of orange and platinum hair color makes curly hair texture glow. With color and a bald fade doing all the work, you won't need to do any extra styling.
19. High And Tight Fade
High and tight fades keep your style looking fresh and clean-cut. Whether you're at the gym or work, you'll always look great.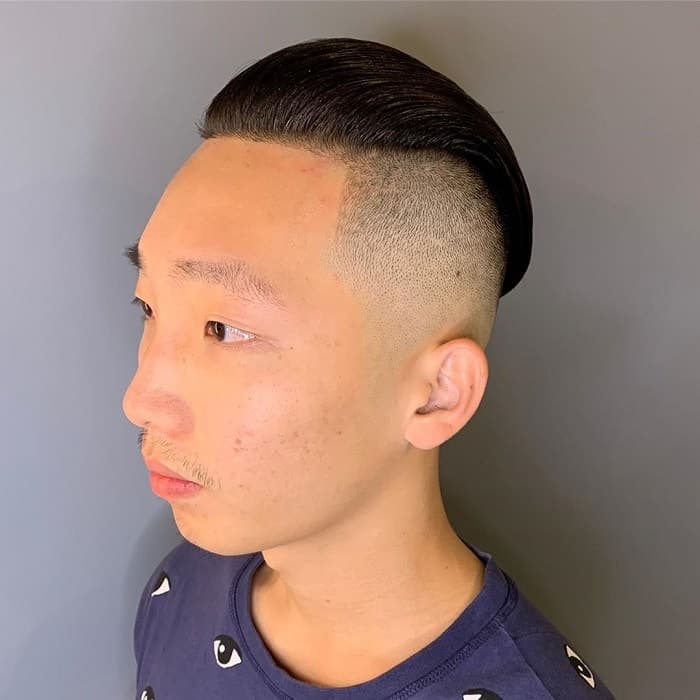 Asian men can simply comb hair back and smooth with mousse for a professional yet stylish cut. The bald fade adds more style your friends will envy you for.
21. Bald Fade with Line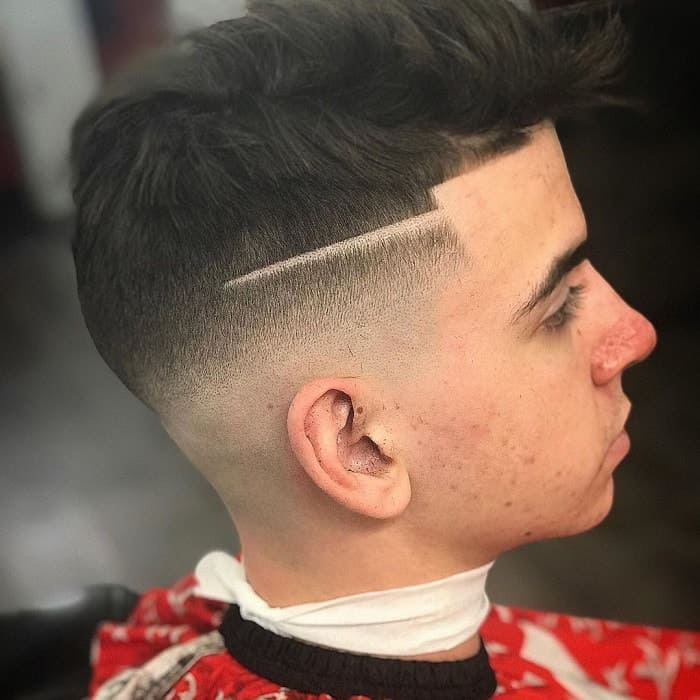 A bald fade with a simple straight line has all the character you need to show everyone you're anything but ordinary when it comes to your haircut.
22. Bald Shadow Fade
Bald shadow fades are a great option for men who need to ease into a new look instead of jumping right in. The tapering of hair is subtle and stylish.
While some of these fades are better pairings for certain haircuts, most of them generally pair well with virtually any haircut. This means no matter which look you choose, you're going to look great!