The next time you're looking for inspiration for black men's long hairstyles, you'll be happy to hear there are some handsome options out there.
Whether you have long curly hair that goes past your shoulders, or long hair that just meets the shoulders, you can pull it up in a man bun, give it highlights, pull together a couple of braids, do a half updo, or a plethora of other hairstyles with minimal effort.
Black Men With Long Hair
To see other hot ways of black men styling their long hair, check out the 15 looks below. We promise you'll fall in love right away!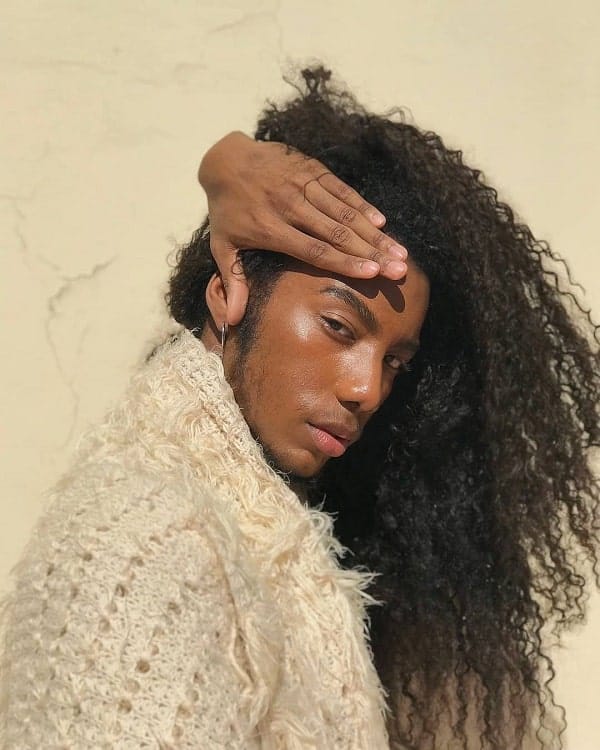 One of the coolest long hairstyles for African American men with curly hair. Brush your hair so it's free of tangles, then swoop long curly hair to either side for a dramatic hairstyle.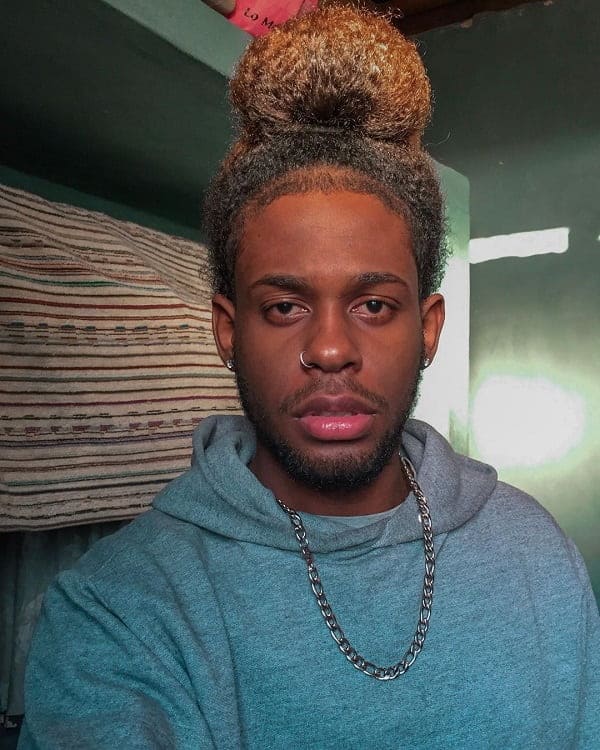 Have long hair and need it out of the way for a workout? Comb it up into a man bun for a temp style that'll still make you look good.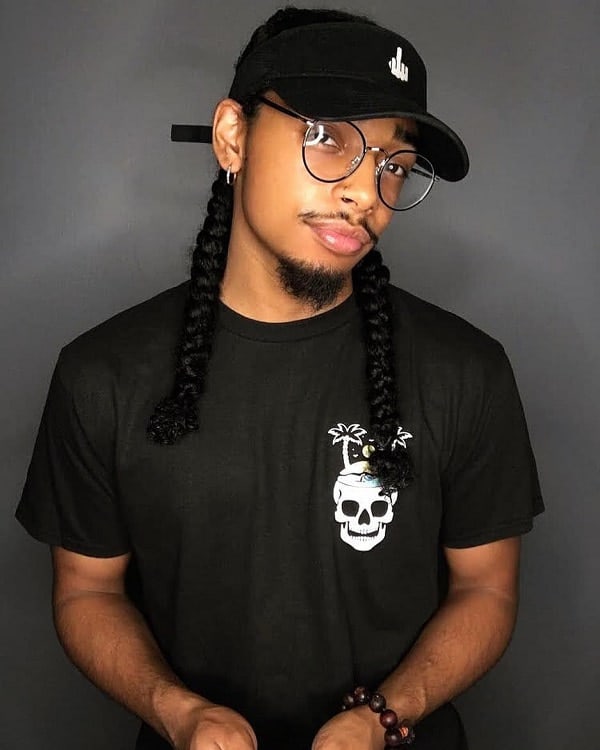 For long black hair, divide the hair into two sections and style it into braids for a low-maintenance style you can quickly pull together.
4. Long Faux Locs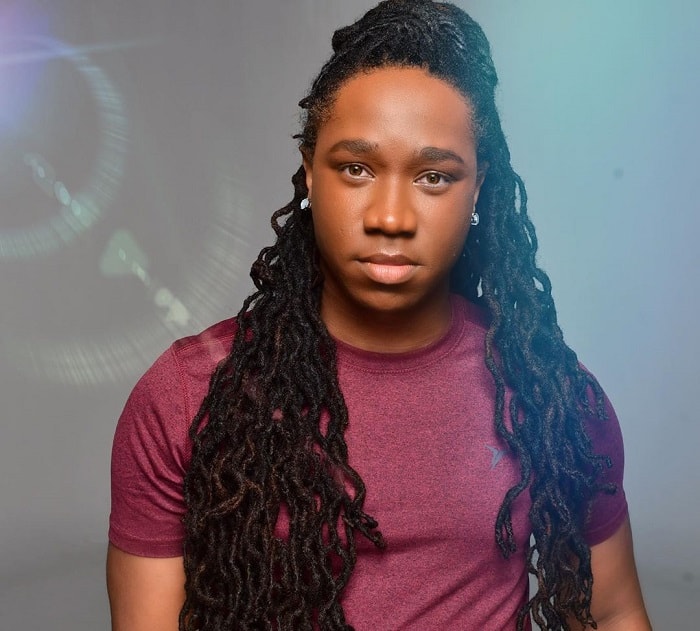 Brave enough to try a unique long hairstyle for black men? Faux locs can last up to three months, which makes them a great low maintenance hairstyle option. Keep them long and loose or pull the top half into a bun.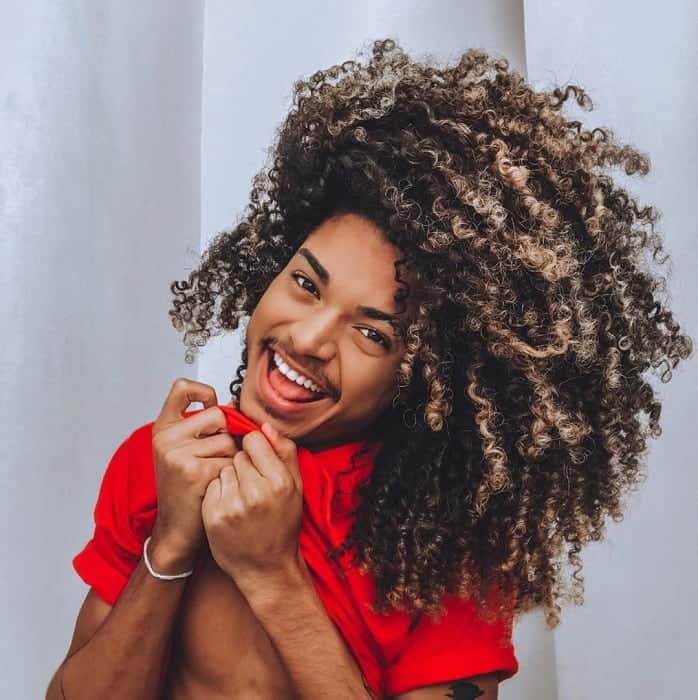 Highlights for dark hair not only brighten a dark skin complexion but they also literally highlight your best feature: thick long hair and in this case, curls on curls!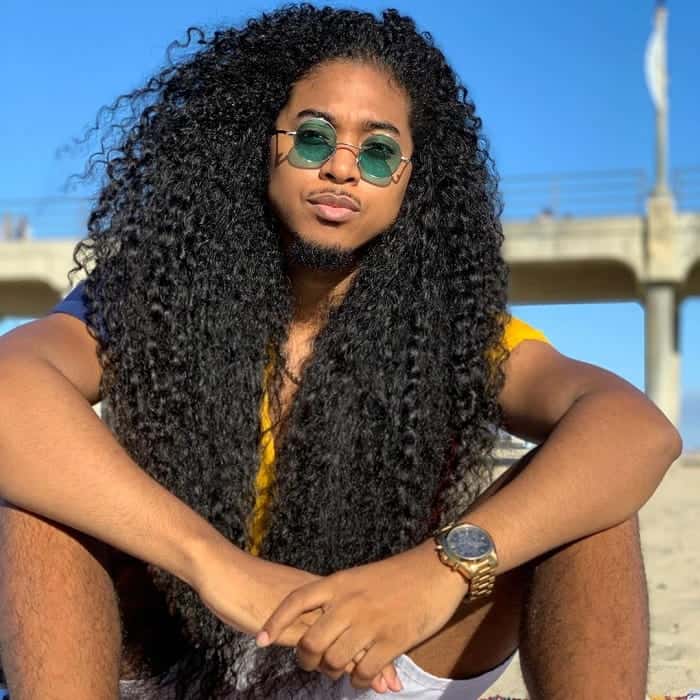 Long thick hair should be worn loose to show off its gorgeousness. The best way to take care of it is with plenty of conditioner and regular trims.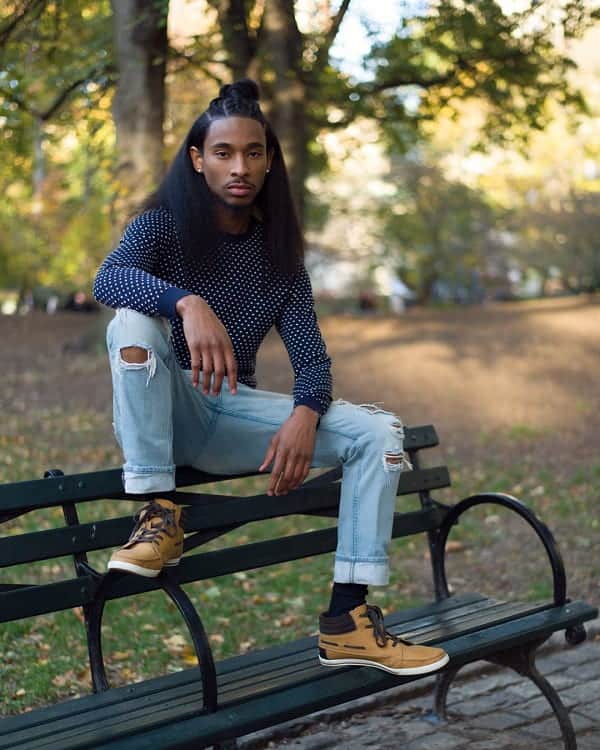 A unique curly hairstyle for black men with long hair. If your hair is naturally curly, you can get it straightened for a switch up. Worn down or pulled into a half updo with braids, this is a hot style and attention-getter.
8. Long Box Braids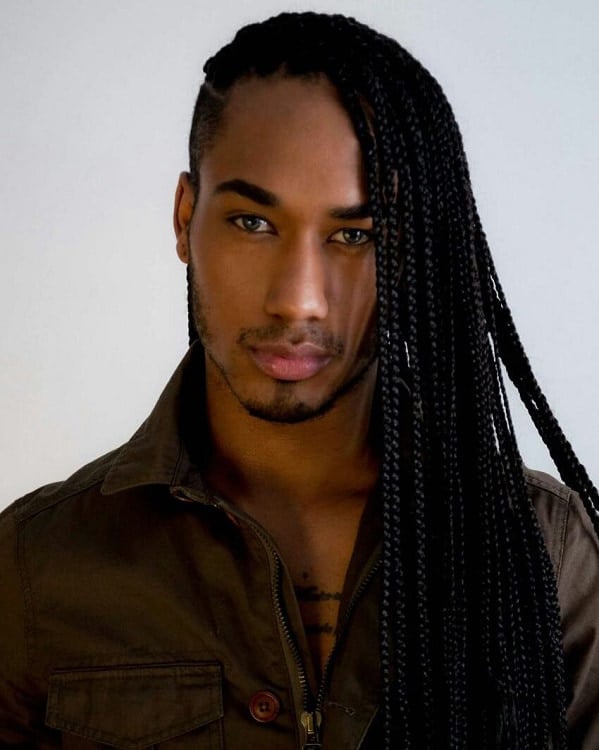 Box braids are a favorite because they last a while – between 4 and 6 weeks – and are an attractive way to show off long hair. Add a fade to one side for an edgy vibe.
9. Long Natural Hair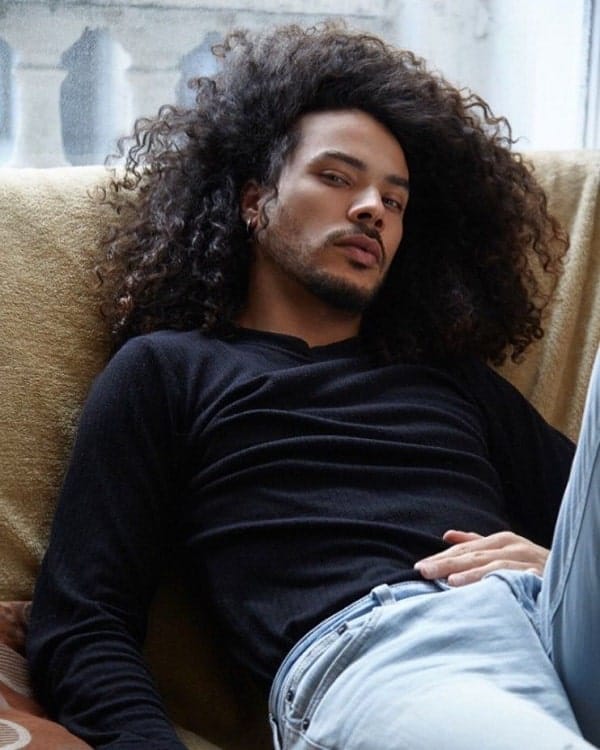 Thick natural hair is coveted by those of us without it, so show it off in the best way: by letting it loose and encouraging its fullness with a thickening hairspray.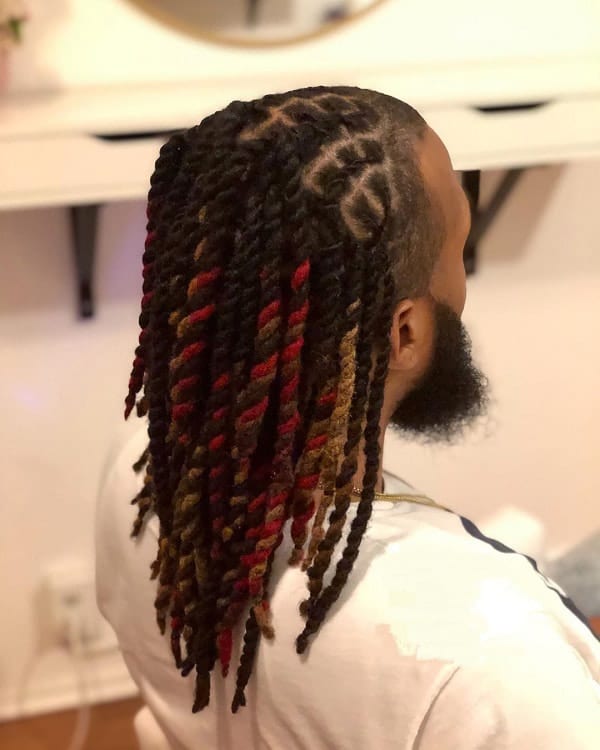 A twisted braided long hairstyle for black men is a beautiful alternative to traditional braids. These stand out with gold and red highlights and a fade that circles the head.
11. Long Dreads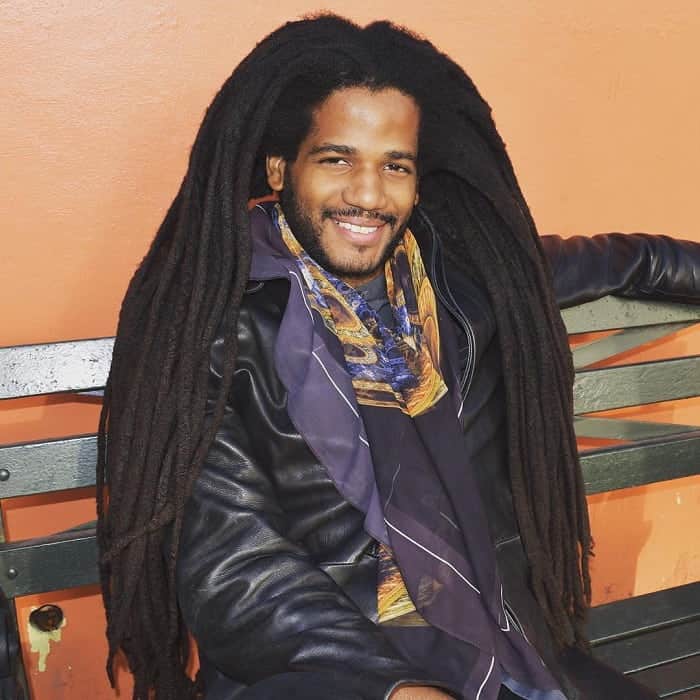 Long dreads look neat and modern as long as they don't get too unruly. With a center part and minimal frizz, you'll pull off this hairstyle easily.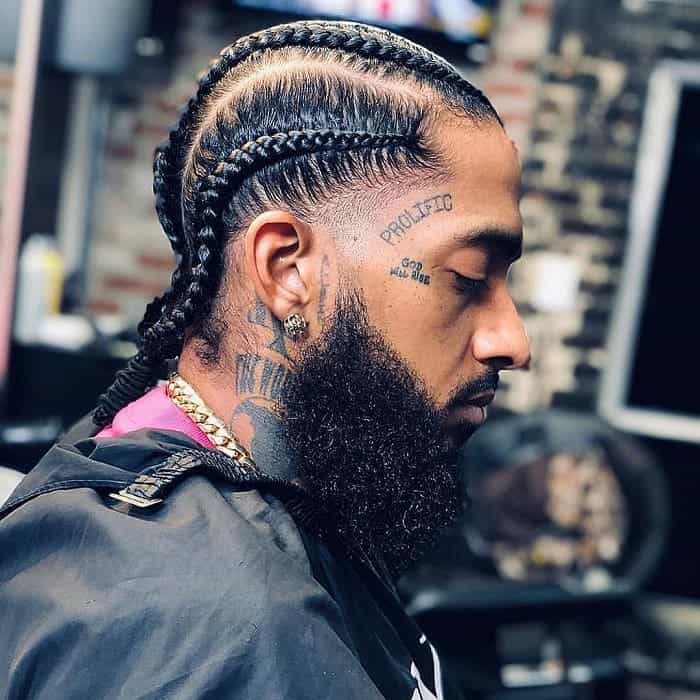 Three or four braids are always a classy option for men with long hair. This long hairstyle for black guys will keep for several weeks as well and with a beard, the neat/scruffy contrast is just sexy.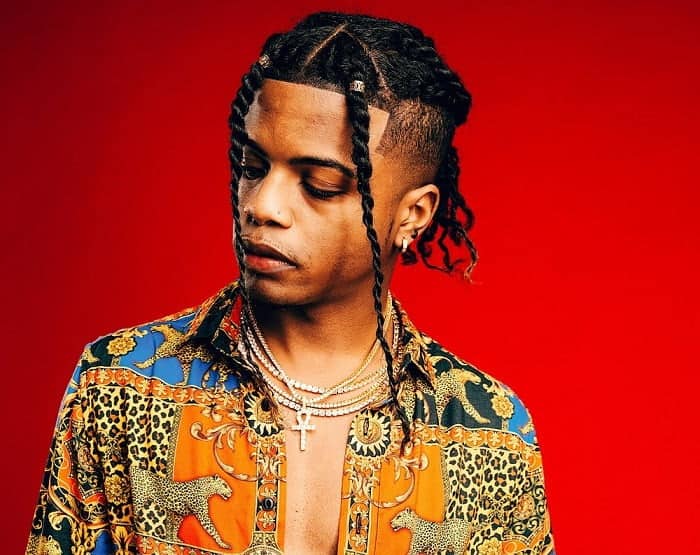 Give your long hair a little secret by adding in an undercut under length. The braided detail upfront accented with gold beads makes this hairstyle regal.
14. Cornrows on Long Black Hair
Wavy cornrows in all directions make an otherwise traditional hairstyle unique. Be prepared for all the compliments!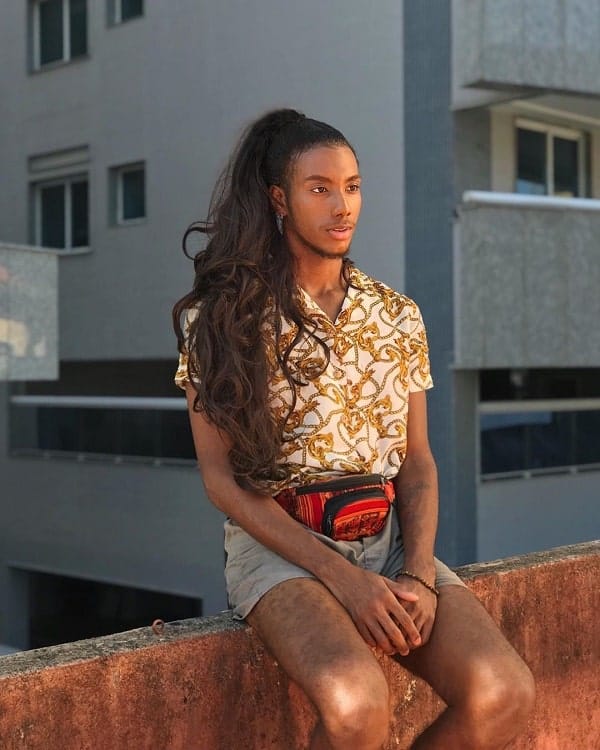 A long ponytail for black men is all dressed up for any event you might be attending when draped over the shoulder. Curl ends for glam and you're good to go!
Most black men look good with long hair because of the natural hair texture. Whether you choose to shave in an undercut, accent a few locks with colorful beads, paint in highlights or try another special touch you see, you're sure to love your finished look. The only thing you'll have to worry about is being camera ready!