There are many African American hairstyles available to men these days, but a lot of them look alike and don't really do anything to help you stand out. This is why you should try a high fade haircut.
High Fade Haircuts for Black Guys
These high fade haircuts for black men are easily personalized from the level of fade and the texture of hair to the shaved in detail you can add on sides. You could choose a neutral haircut that everyone else has, but with how amazing and unique high fade styles are, why wouldn't you try one?
We would love to recommend the below 15 high fade haircuts for black men to rock in 2023.
1. High Top Fade Haircut
Instead of being flat, this high top fade has a bit of a curve to it which keeps the cut soft. A beard separated from the hair by a high fade keeps the look masculine.
2. High Drop Fade
A high drop fade keeps hair to a minimum, so you'll always look fresh and on the fly. Include sideburns in the shave when you get a trim so the look stays clean.
3. High Taper Fade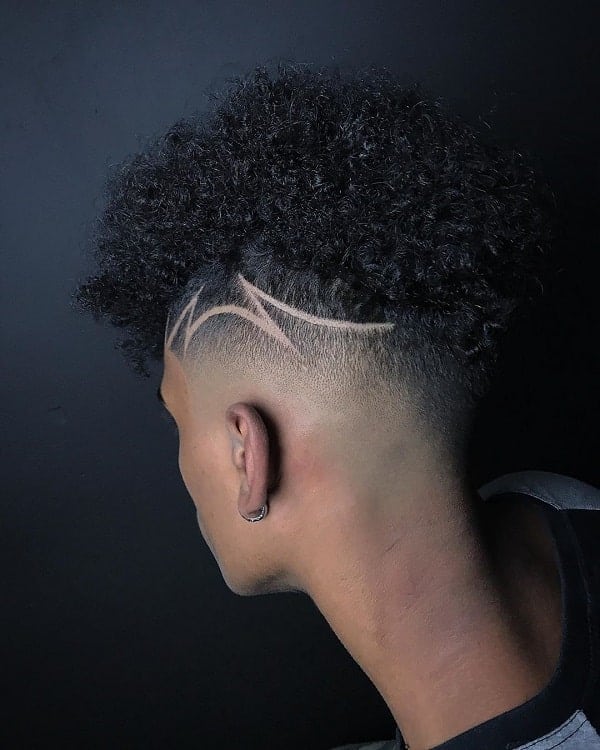 This black men's taper fade is full of thick curls to play with, no fancy tools needed. A mid fade leaves room for shaved in detailing.
4. High Skin Fade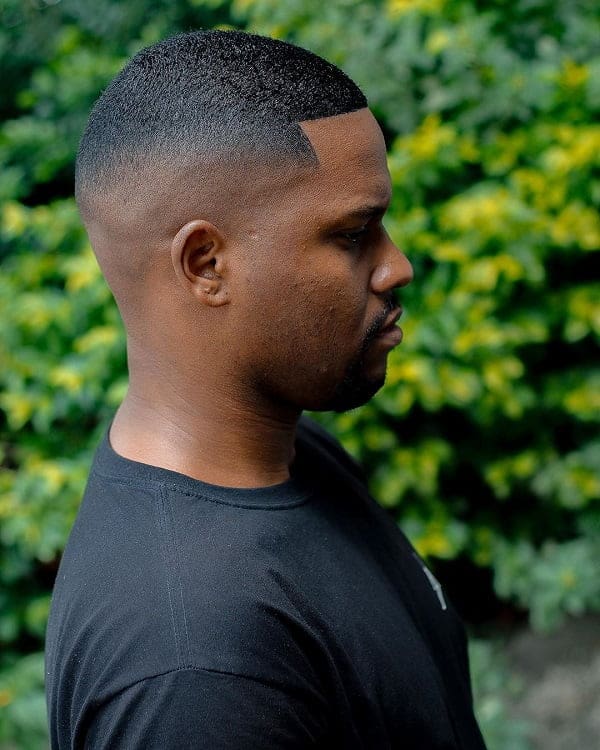 High skin fades will keep you cool and looking handsome while the top is short for super low maintenance styling.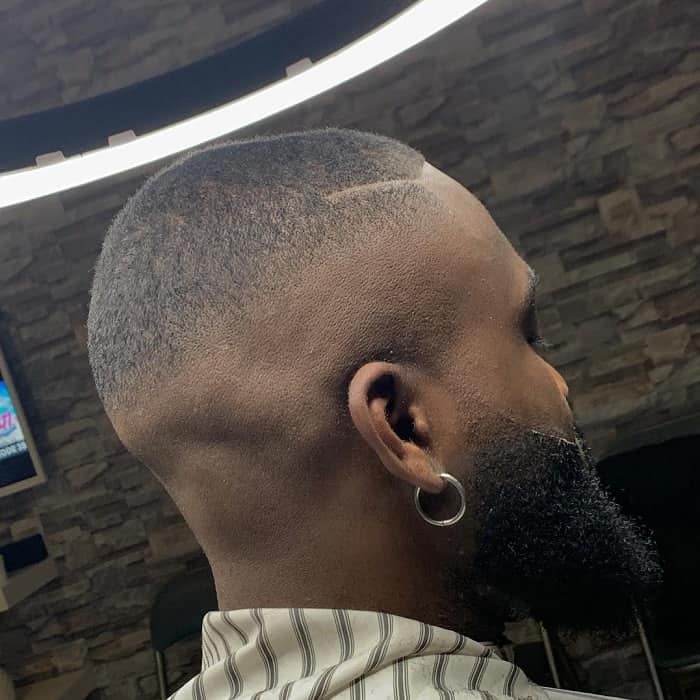 This high bald fade is perfect for black men. It takes what would normally be a typical cut and turns it into detail with shaved lines at the temples. A trimmed beard keeps it professional.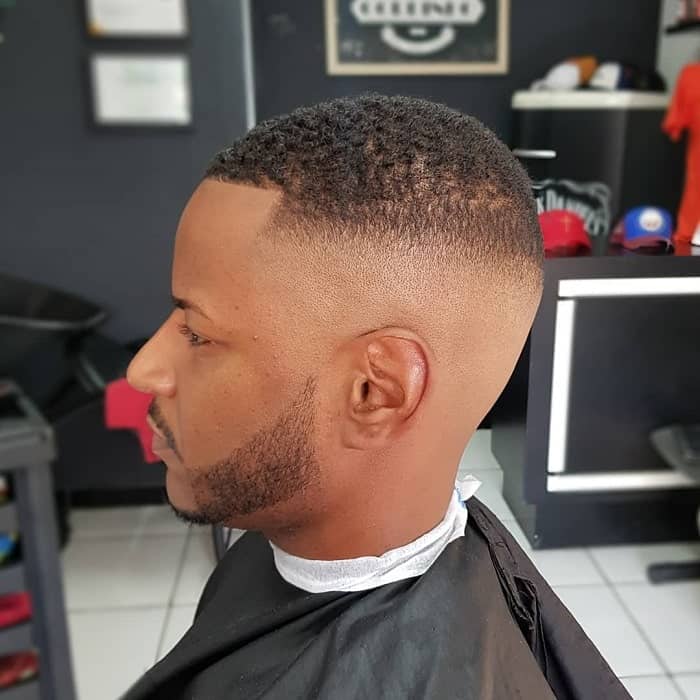 Men who like to keep their curly hair short will appreciate a curly high fade. Wash and head out the door with this trendy style.
7. High Fade + Beard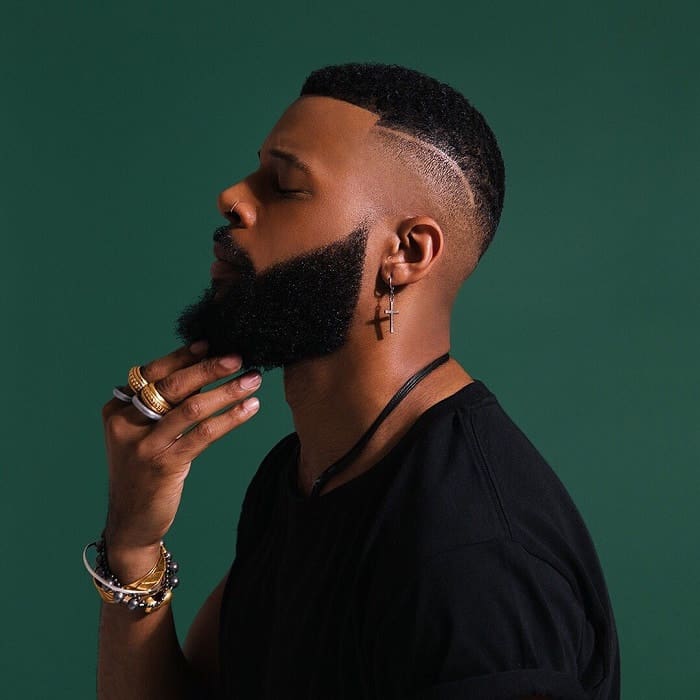 A shapely high fade matches a perfectly lined beard. Shave in lines on either fade to follow the curve of your head for a special detail.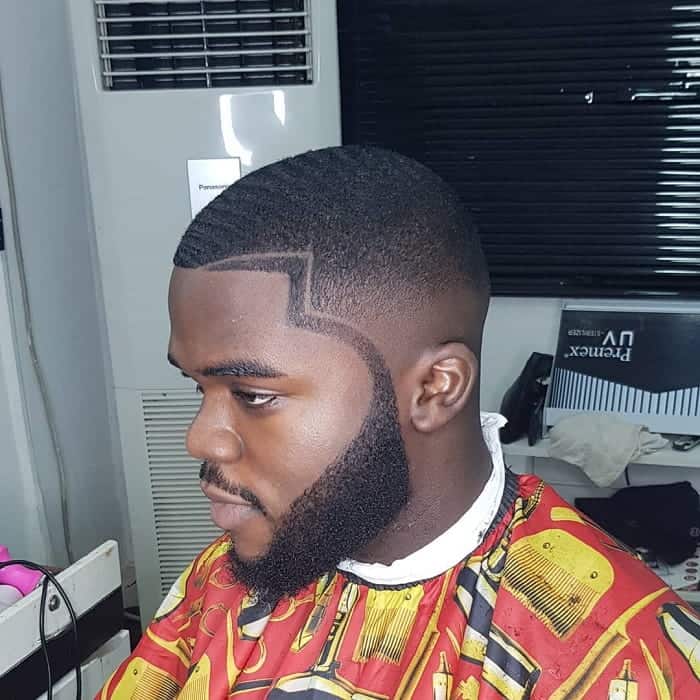 A high low fade features a smooth and gradual transition between short hair on top and no hair near the ears. A shaved zigzag line from the temple to sideburn is an edgy extra.
9. High Hard Part Fade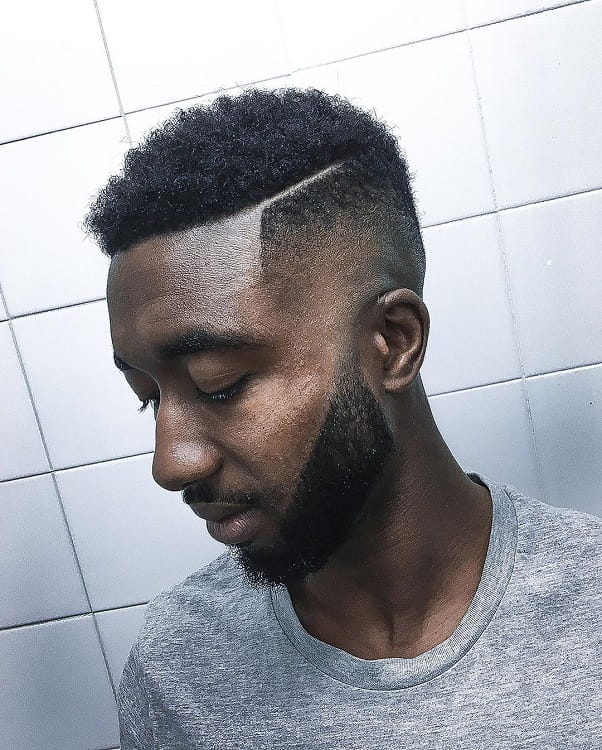 A unique high fade hairstyle for black men to style in 2023. Hard parts are shaved parts that make for a simple style when all you want is something that will create dimension and built-in coolness.
10. High Temp Fade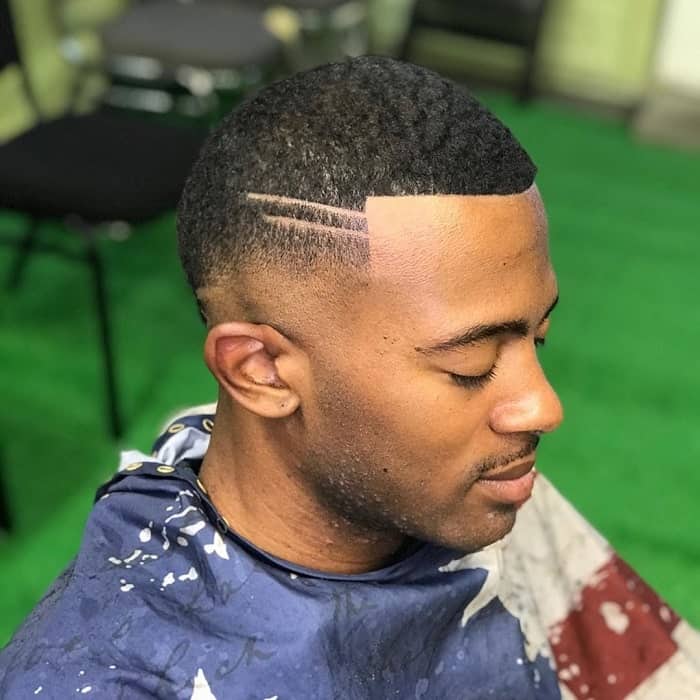 Cut hair at the forehead into a blunt line and follow through on a straight line up at temples. Add in shaved lines in your fade, like two parallel lines, to take your style up a notch.
11. High Mohawk Fade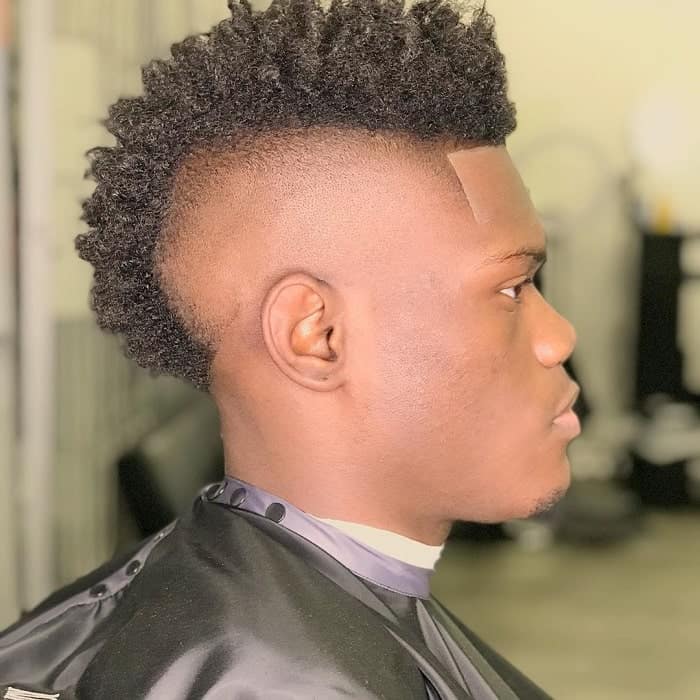 This high mohawk fade is reserved for men who want a bold hairstyle. No matter your hair type, encourage texture and pair it with a skin fade for rocker vibes.
12. High And Tight Fade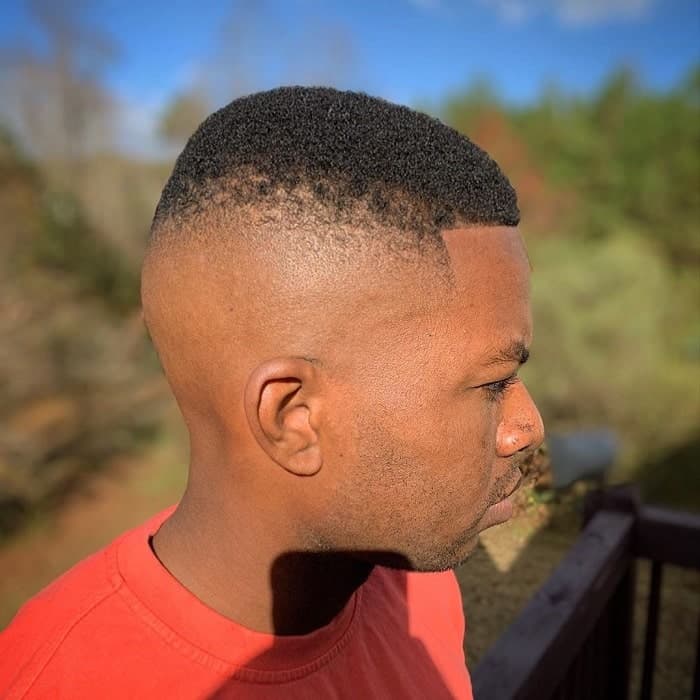 High and tight haircuts are classic. Hair is similar to a crew cut in that the sides and back are given a skin fade while top hair is super short.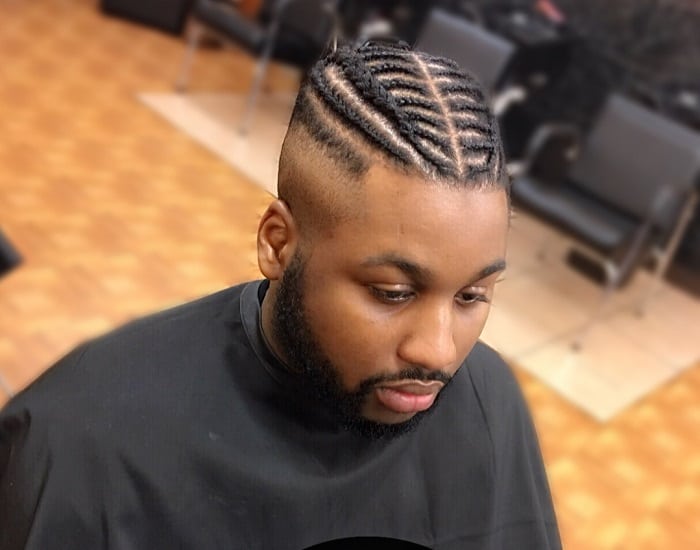 For men who like braided hairstyles, pair the look with a fade for an updated version. Make sure to keep any facial hair trimmed for an overall kept appearance.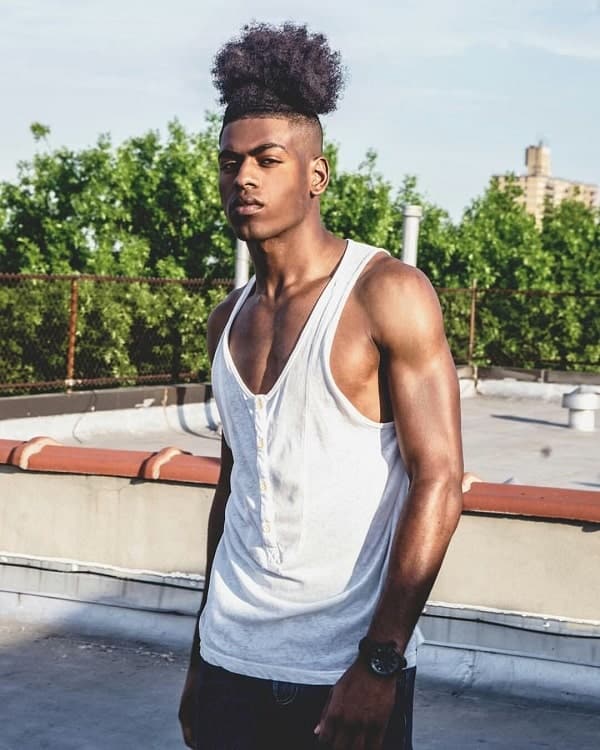 A high fade paired with a manly ponytail is the ultimate modern hairstyle. If you like high fashion, this look is for you!
15. Short Hair + High Fade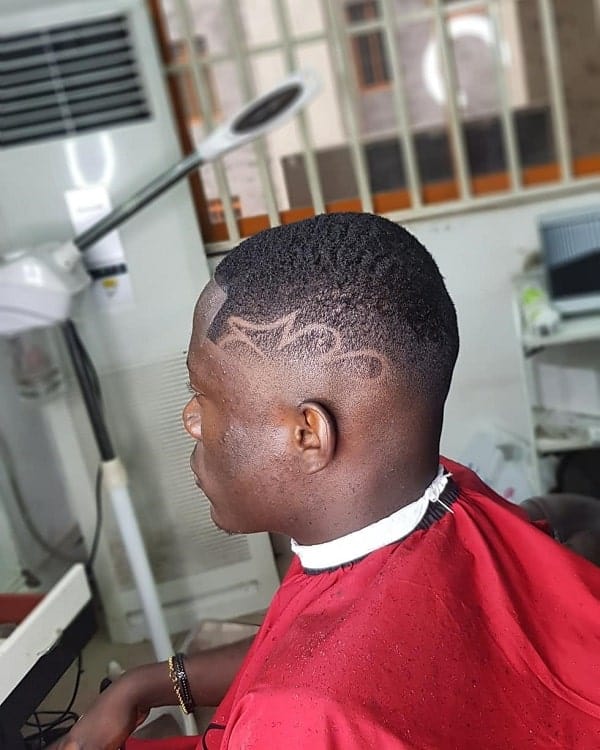 Combine any fade with a shaved design and you've got a stylish look fit for any face shape. Shaved styles are one of the best ways to express your personality.
High fade looks classy on black guys. Whichever faded haircut you choose, the best way to stay looking sharp is to see your stylist regularly for touch-ups. Some fades look good when they grow out a bit, but don't let them get too shaggy or it'll ruin the point of having one in the first place!
Your stylist or barber will probably let you know when it's time for a trim but trust your gut if you feel like you need a freshen up to stay looking amazing.