A low skin fade remains one of the most popular options for men that love low-maintenance haircuts. What makes it so highly appreciated is not only its tendency to highlight the top hair but also its adaptability. When styling a low skin fade haircut, you don't have to worry about not looking cool when your hair starts growing.
Also, a low fade hairstyle allows you to create designs on sides and back and develop quiffs, pompadours, or keep curly hair in place. We gathered here a few examples that you will undoubtedly adore, so check the images below!
1. Comb Over + Low Skin Fade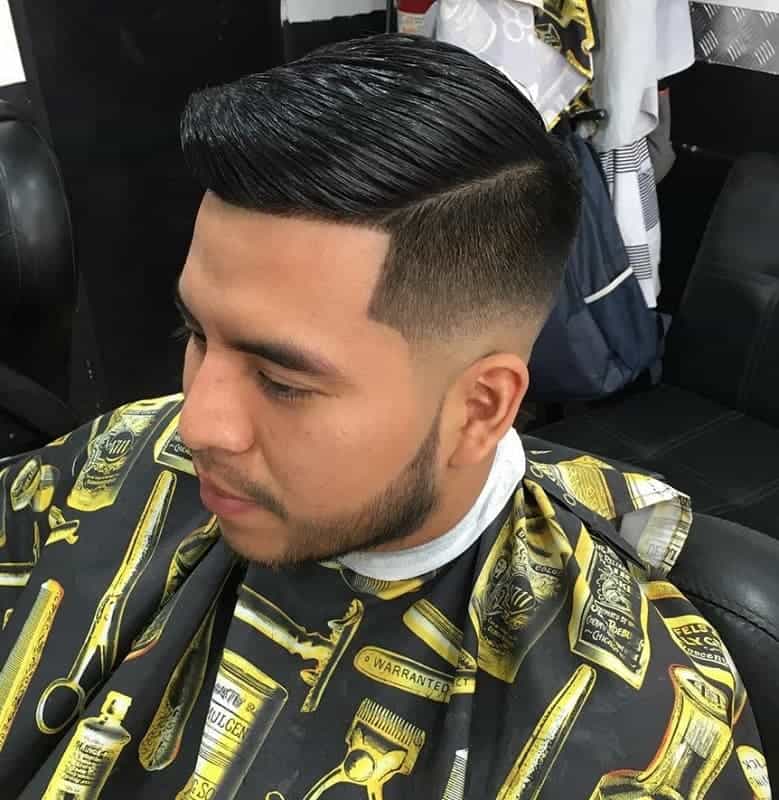 A skin fade haircut that contours your ear line will fabulously work with a sleek top hair combed on one side. Use hair gel to recreate that wet look which all men and women adore.
2. Skin Low Fade for Black Man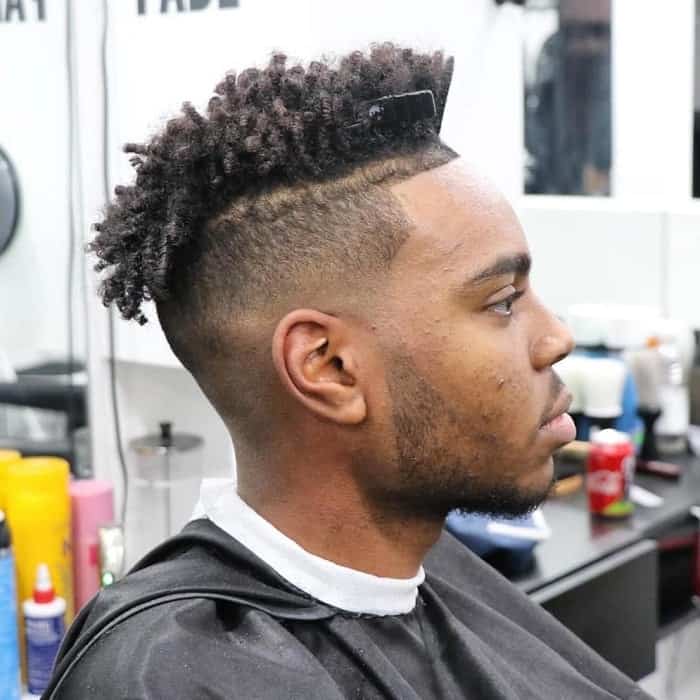 A low skin fade is not only ideal for white guys, but it fabulously works for Afro American men. Enhance your top hair by adopting the fade and keep your coils oriented upwards.
3. Faded Undercut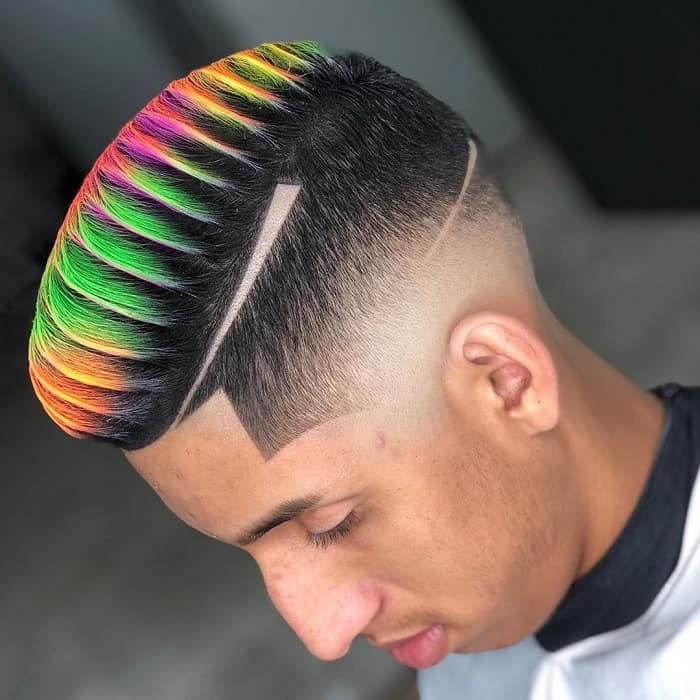 A low fade haircut can be the base of any astonishing coiffure. Create a razored line that parts the fade from the top and style a mesmerizing colored gradient for the quiff. You will certainly get a lot of admiration not only for your courage but also for your complicated hairstyle.
4. Low Tapered Skin Fade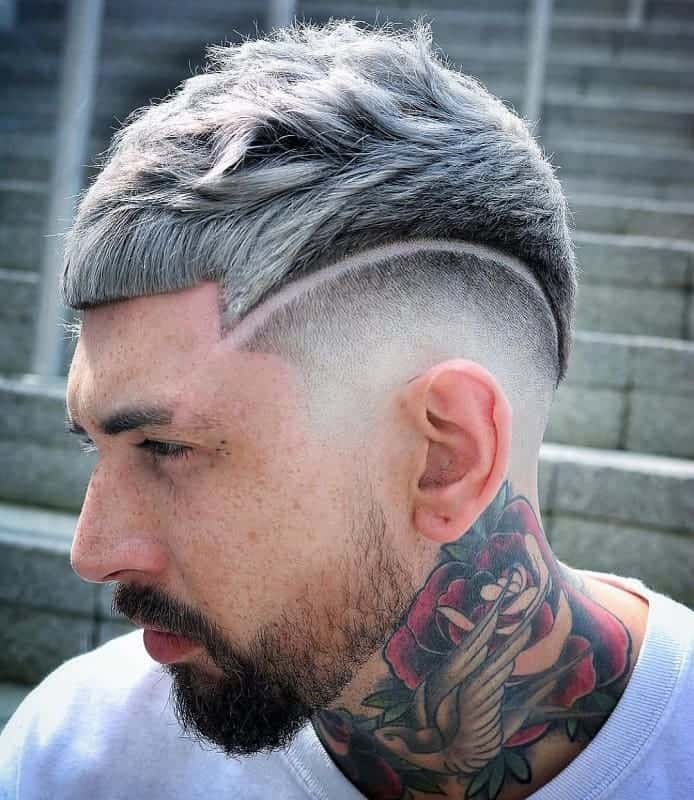 Delimit the low bald fade with a razored line and create short bangs for the top. Dye that hair area in silver color, and using your fingers, orient the crown upwards. Complete the look with a short beard.
5. Quiff Fade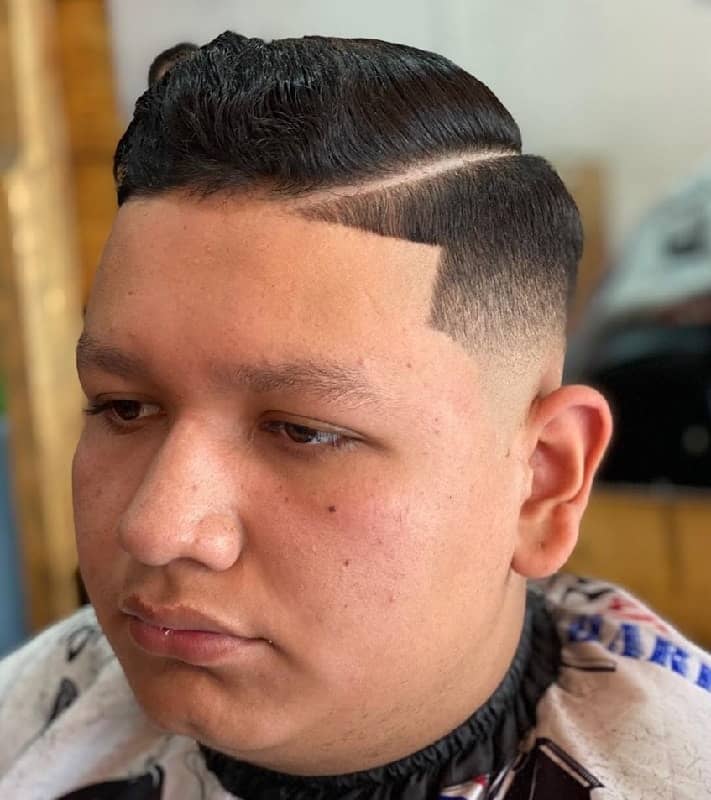 Such a fabulous way to make your quiff look stunning! Opt for a low fade on sides and back, a razored line that separates the top from the gradually trimmed hair, and you get a mesmerizing hairdo that you will wear with pride.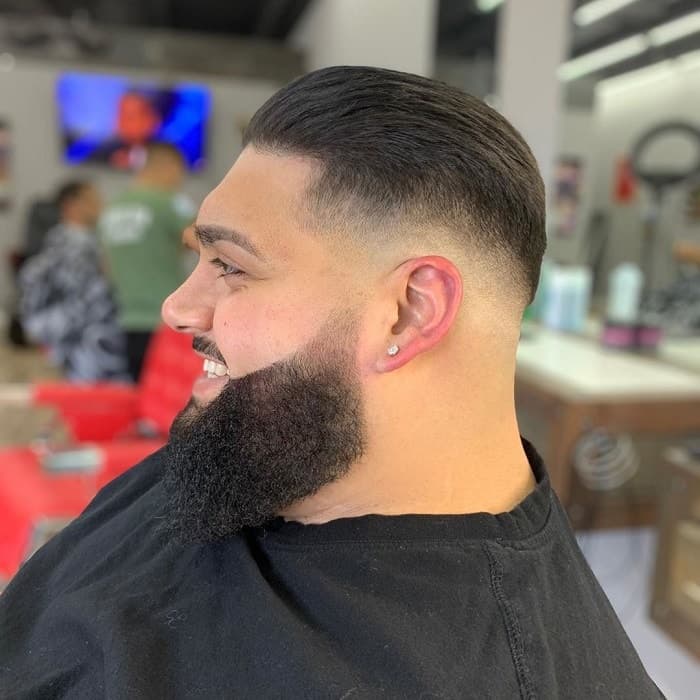 Any man with a rounded face can make their cheekbones look less prominent if you opt for a low fade on sides and a sleek back top. Give the long strands volume and orient them slightly upwards and on the back to gain a more prolonged face effect.
7. Low Skin Fade with Waves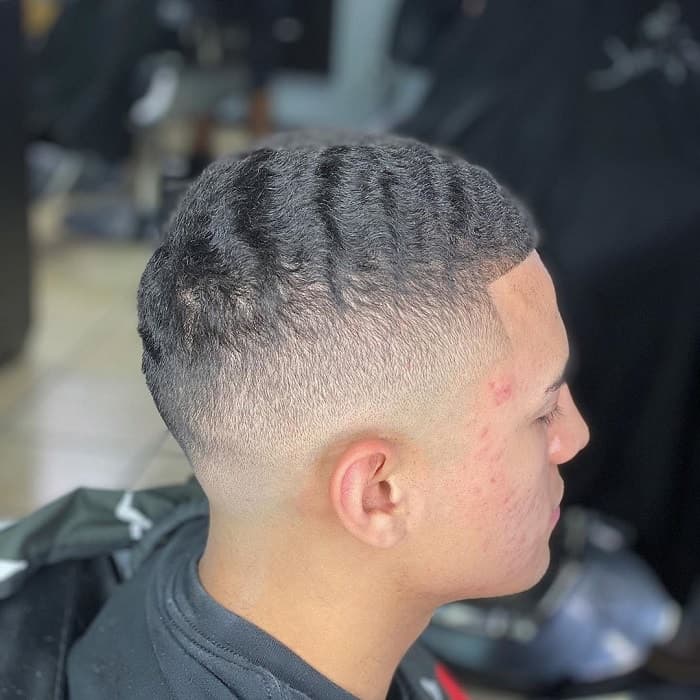 An easy way to control your rebellious wavy hair is to opt for a low fade on sides and back and to keep your top hair slightly longer.
8. Short Hair + Low Skin Fade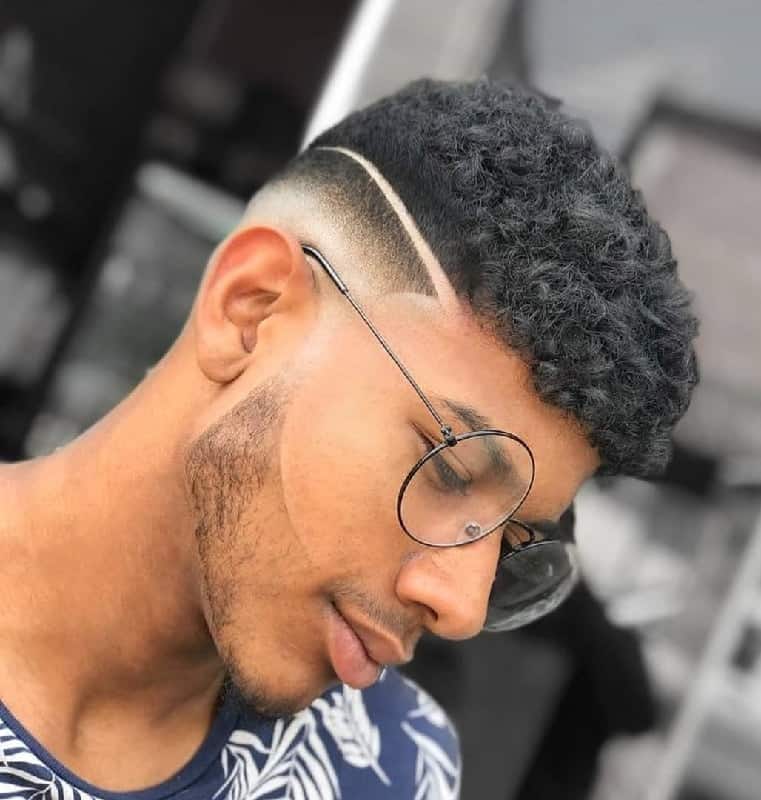 A great fade haircut can enhance your top curly hair, and a razored line that separates the two makes a fabulous design.
9. Low Drop Skin Fade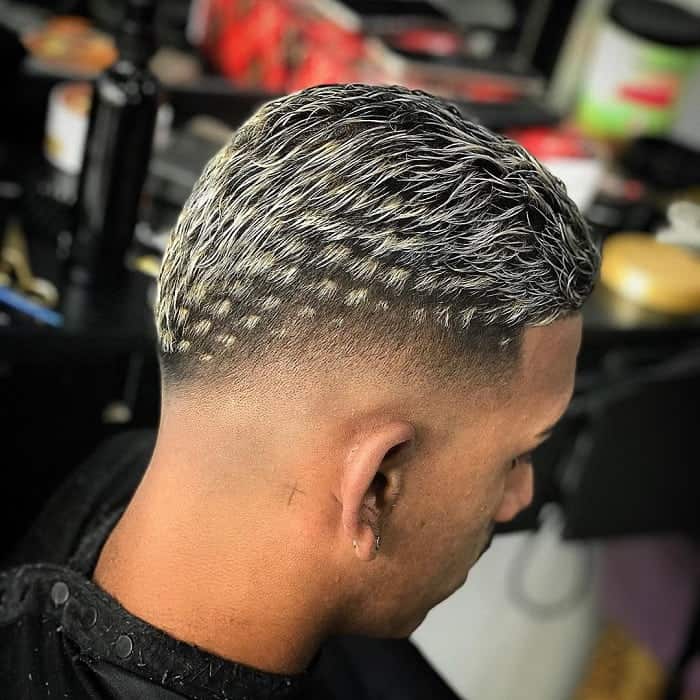 The low drop skin fade keeps your neckline bald and gives texture to the rest of your locks. Whenever you want to get a gorgeous effect, some silver-white highlights can make real miracles for your hair. Give them a try!
10. Low Skin Faded Pompadour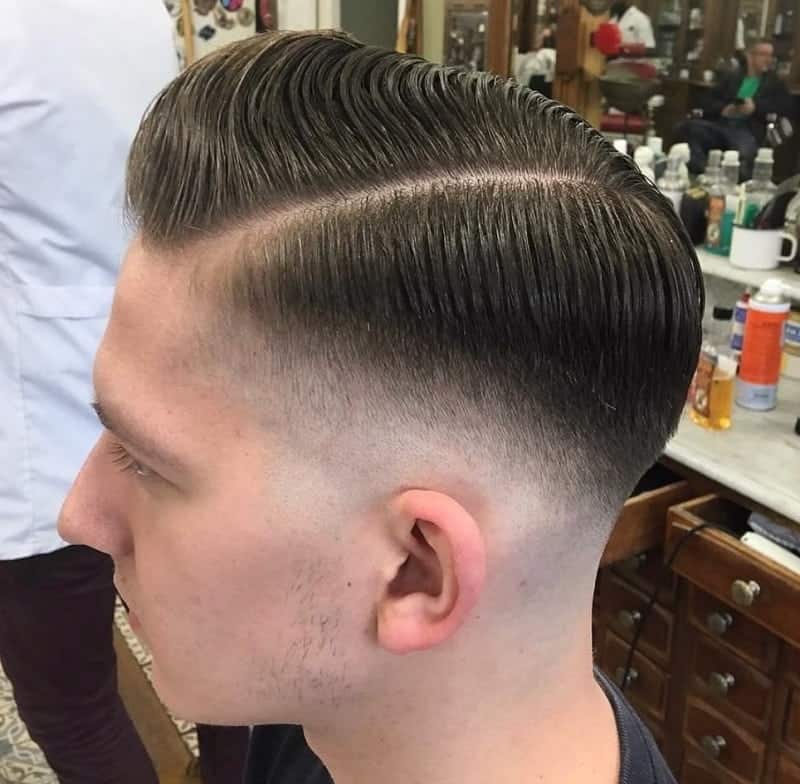 A pompadour hairdo needs daily styling, and if you want to look neat, make a low skin fade and swipe the top hair on one side. Give the hairstyle hight by arranging the bangs upwards. This way, you will obtain a graceful gentlemen look.
Low skin fades are ideal for any man who needs a low-maintenance trim that still looks good when hair starts growing. This type of fade creates a line around the neck and ears and emphasizes the top hair. You have so many options for styling the crown strands, and this makes the low fade highly versatile. How would you use this stunning hairdo to adapt it for your own taste?