The medium fade, also called a mid fade, is a haircut whose fade stops halfway between the top of the head and the ear. It's a gradual tapering of the hair that flatters every face shape which is only one of the reasons it's a popular hairstyle choice for men. The other reason is that you can wear mid fades with just about any style of haircut.
Mid Fade Haircuts
Check out these 22 mid fade haircuts to see how you can sport the hot style.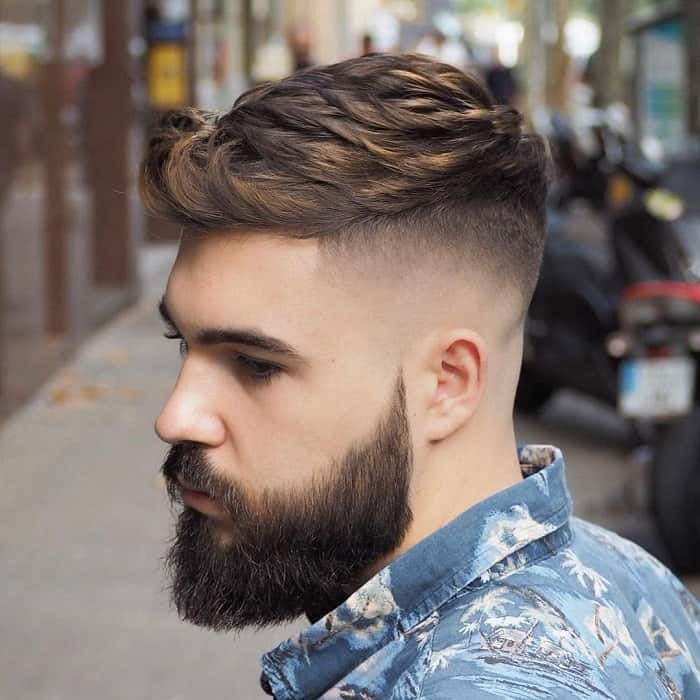 This mid skin fade look features a textured top with blonde highlights. Swoop up the front to create a soft wave.
2. Medium Taper Fade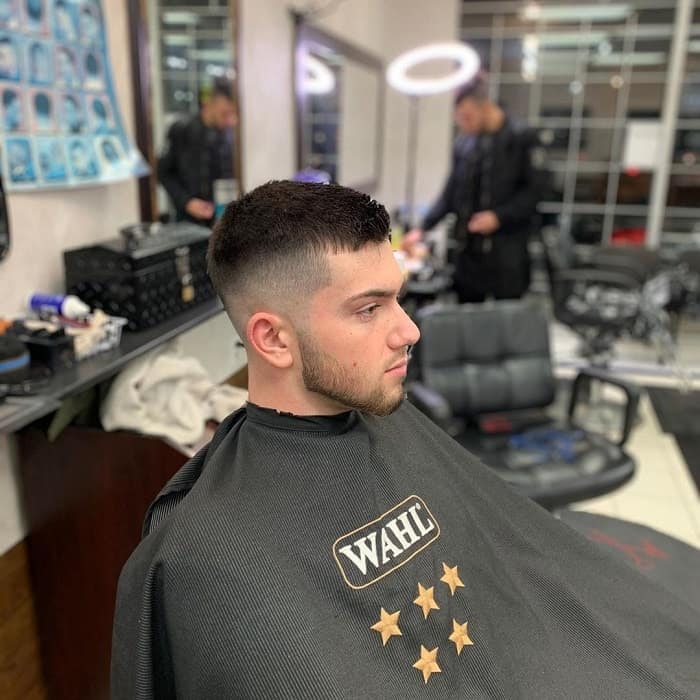 To get this look, cut a blunt bang and simply use your fingers or a comb to brush in the gel to create a spiky texture.
3. Mid Bald Fade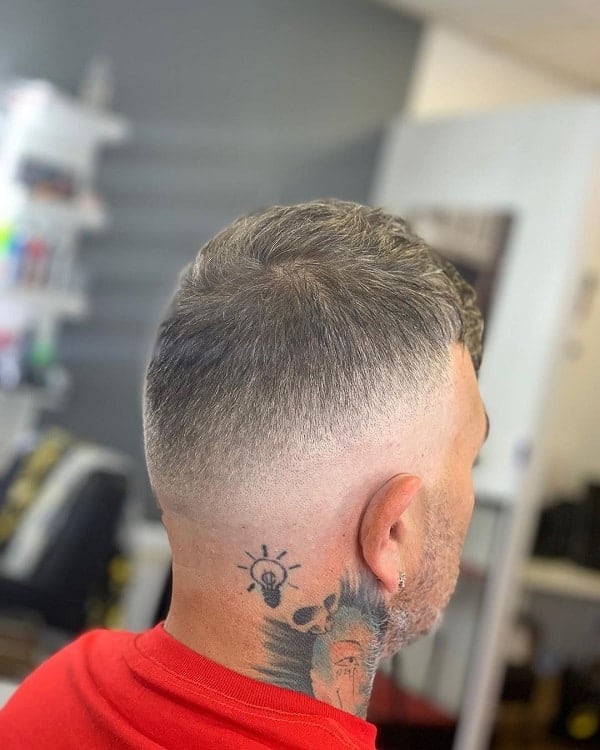 Try a mid bald fade if you have an oval or round face. It won't make your face any wide and it's a mature look.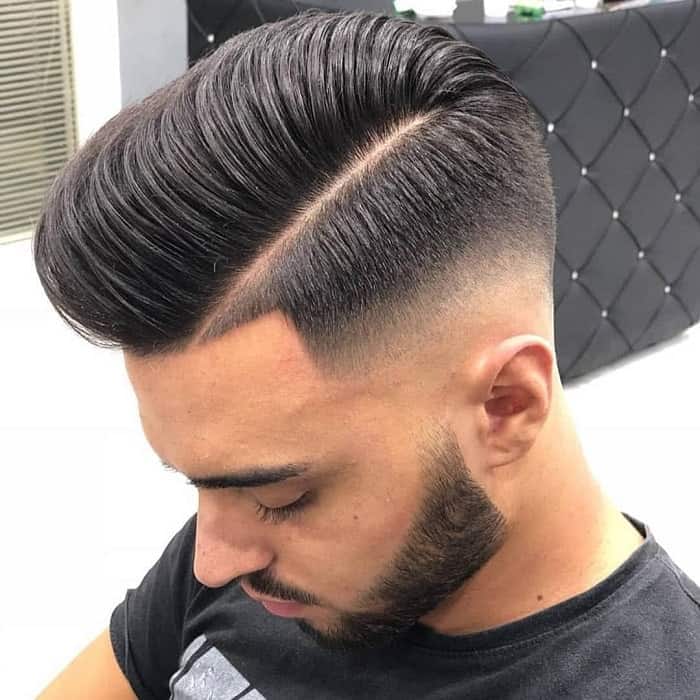 A mid fade pairs nicely with a hard part and comb over. Keep the comb over super smooth for a fresh look.
5. Low Medium Fade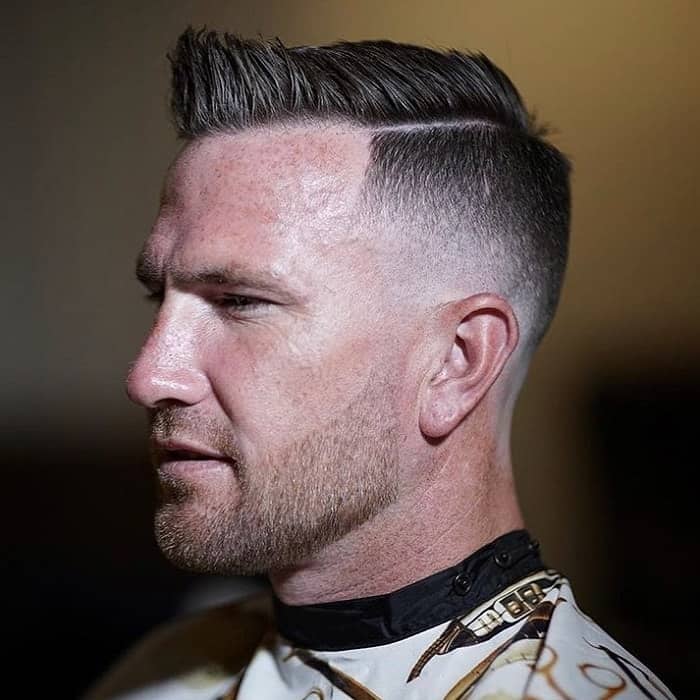 This low medium fade is as subtle as the facial hair which makes for attractive consistency. A side wave with smooth strands is ultra sexy.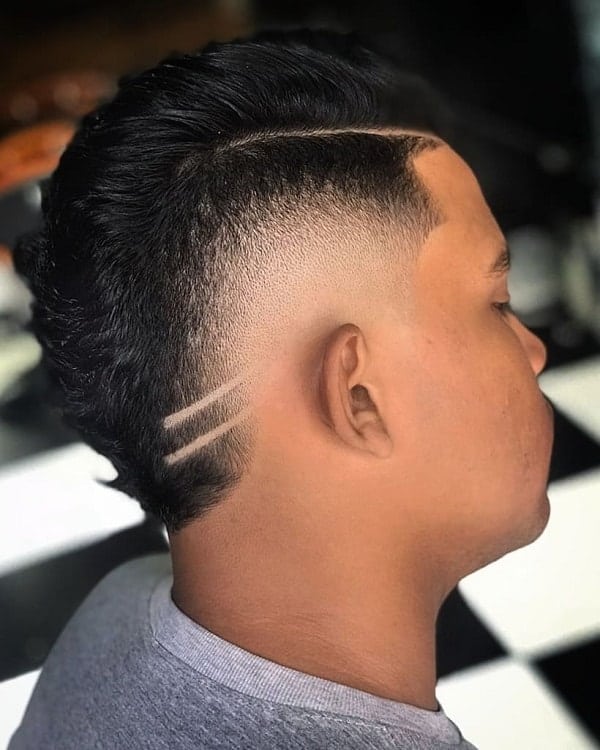 Burst fades look rocker ready when worn with a mohawk and a hard part.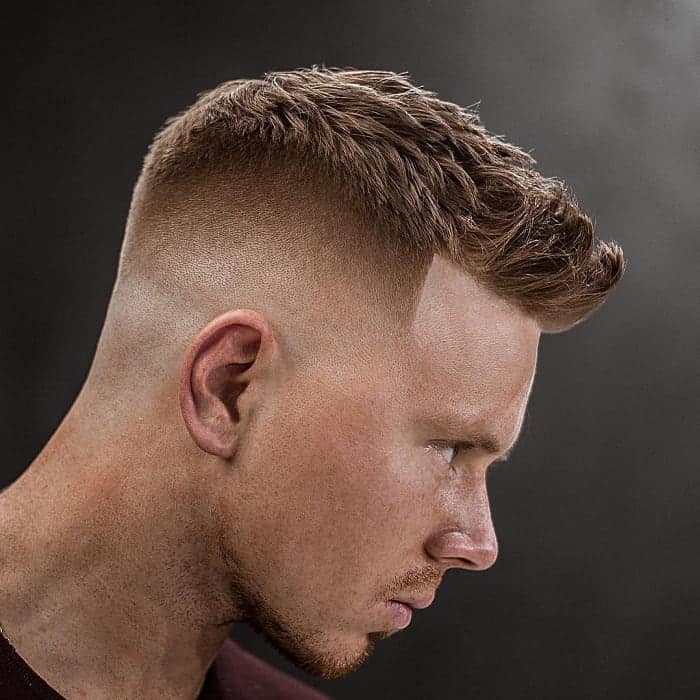 A drop fade, which features a faint appearance of hair that disappears completely past the ear, looks great with a textured crew cut.
8. Mid Faded Undercut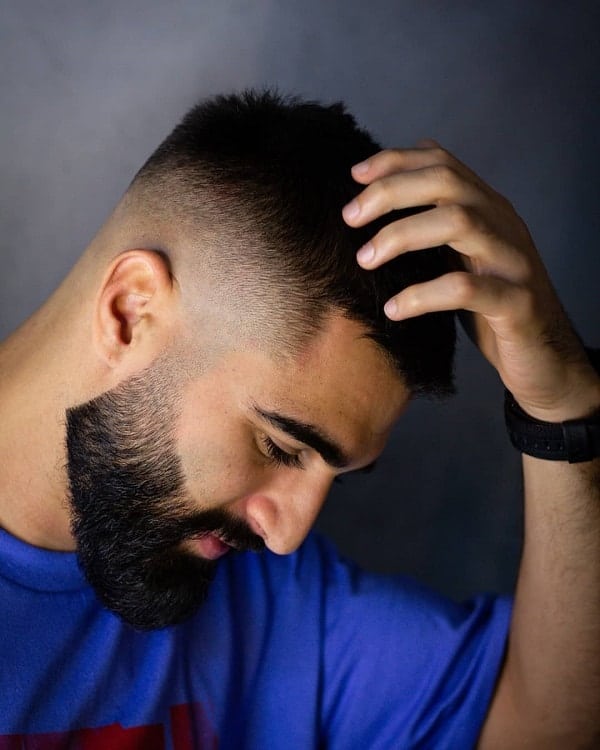 Another crew cut hairstyle with less texture means less maintenance for you but the mid fade and undercut keeps it looking fresh.
9. Short Hair Fade
Like the look and feel of short hair? This hairstyle may look simple but you'll still get plenty of style from a small fade.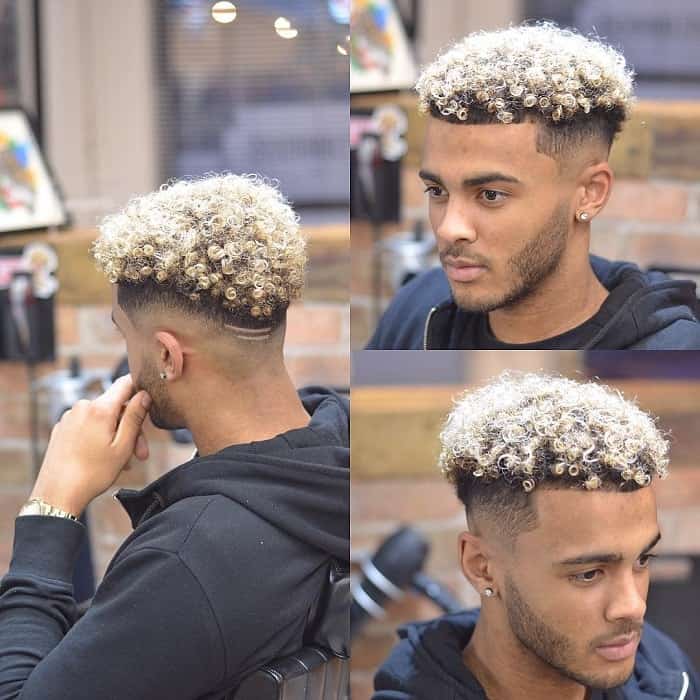 Platinum curly hair pops over naturally dark hair. Finish with an edgy fade and a line up cut at temples.
11. Medium Pompadour Fade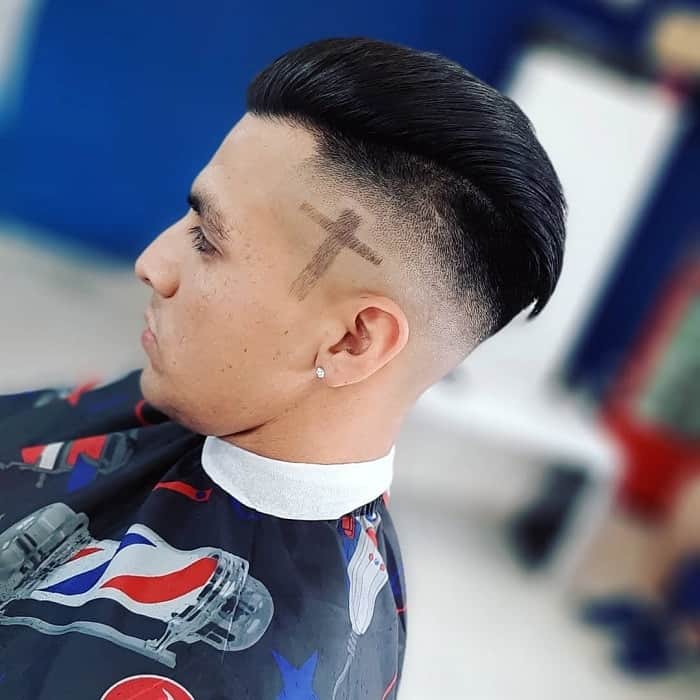 The old-fashioned smooth pompadour gets a rocker update when you put a medium fade with it.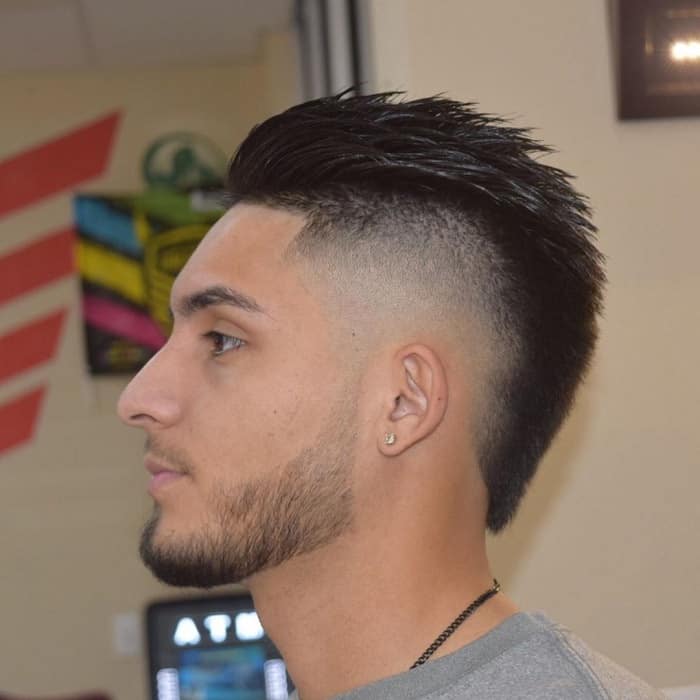 Mohawk fades flatter every face shape and is easy to style. A mid fade will add to the style and you can even shave in designs for a special detail.
13. Medium Fade + Side Part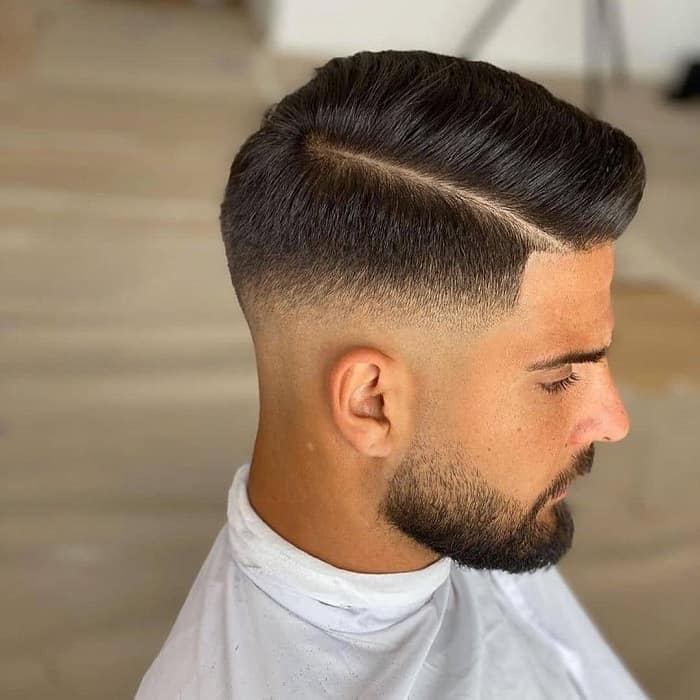 For men concerned about looking professional, this short cut with a medium fade and side part is stylish and work-appropriate.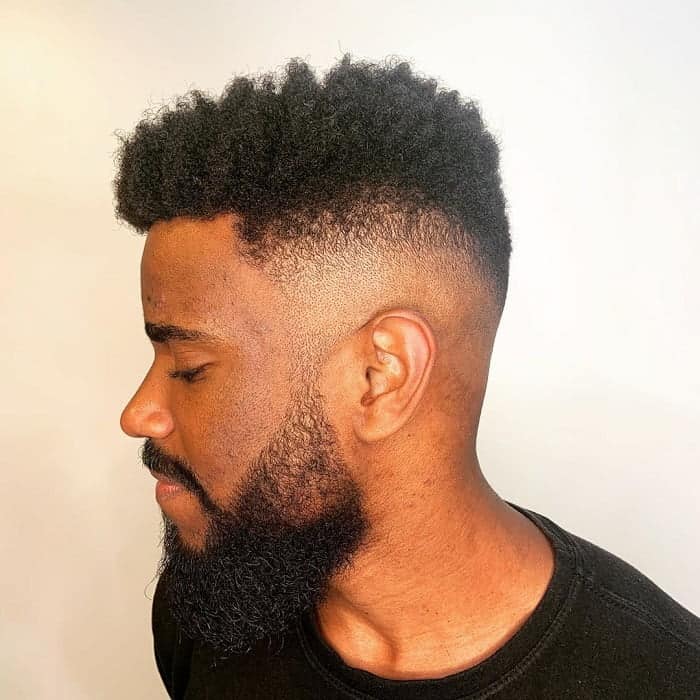 Look sharp with a fade and a couple of extra inches of length in your afro-textured haircut.
15. Waves + Medium Fade Cut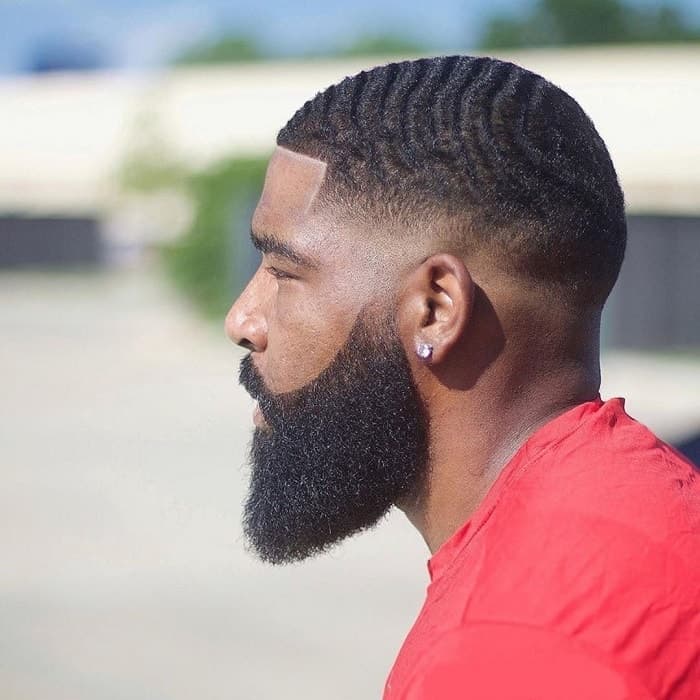 If your hair doesn't have a lot of texture, a wave hairstyle will easily give you that along with a medium fade. A thick full beard with shaping makes this style masculine.

For men with long hair, a fade will show off quite nicely when you wear hair up in a high ponytail or man bun.
17. Mid Fade with Line

This mid fade haircut with a shaved line is good for men of any face shape who appreciate a short haircut.
18. Mid Razor Fade

While other fades use clippers, a razor fade uses an actual razor for a more precise and clean look to taper down the scalp. A thick top paired with this type of fade is super hot.

Temp fades with a couple shaved lines in the sides and a trimmed up beard to match say you're all about self-care, while a shaped, textured top is full of body.
20. Crew Cut Fade

Men with beards should definitely give the crew cut a try as full facial hair really complements the look.
21. Military Fade

The military haircut with fade is popular for its low maintenance upkeep. Sides and back are short while the top keeps a little hair with a blunt straight bang.
22. Mid Shadow Fade

A mid shadow fade literally makes hair look like a shadow as it nears the ear. With sexy sideburns that connect to facial hair a trimmed short haircut, this look is hot.
You can pair a mid fade with pretty much any haircut out there. Your first step is finding a haircut you like and simply adding the mid fade and, if you want, adding your own personal touch of styles such as color or shaved designs. Whatever the final look is, you're sure to look great!