Low taper fade haircut is one of the most popular choices of hairstyle among teenagers and adult men all around the world.
This hairstyle gives a completely classy look. It has become one of the iconic hairstyles over the past few years. It has a very neat and precise look.
It goes perfect with every dress code and occasion & gives you a very promising look as it is well-suited for the professional and casual meetup.
Coolest Low Taper Fade Hairstyles
The following are the top 15 low cut taper fade ideas that are unique and worth a try. So, do try them for a different look.
1. Brush Over Fade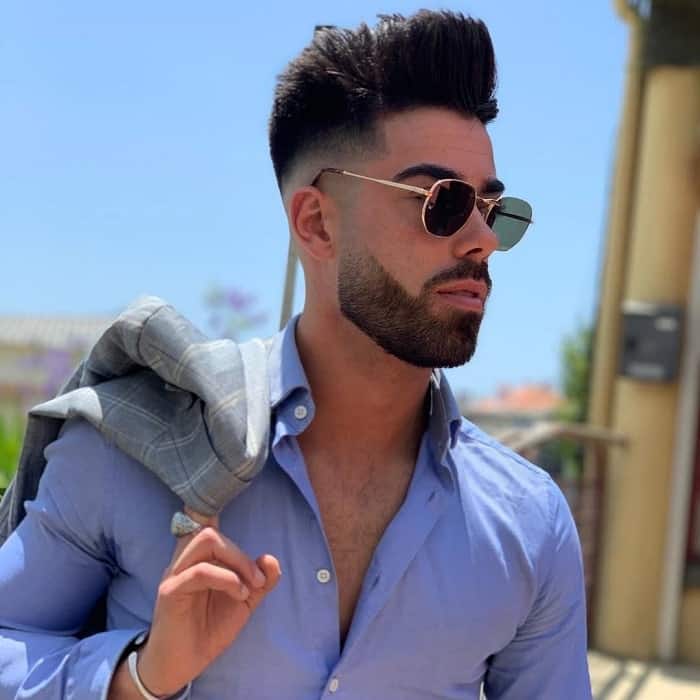 This style is best suited for long hair. A little trimming would be required to set the equal length of the brush over part. This haircut design is very convenient and everybody loves it.
It suits adult men perfectly. With the brush over hair portion, a subtle low to medium taper fade will look so amazing. A light beard will complement the hairstyle even more.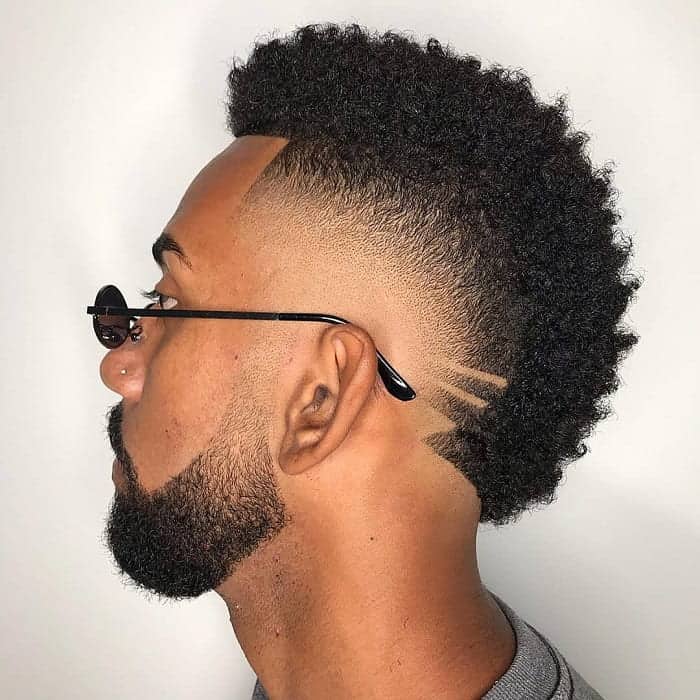 A little afro touch to your hair blended with taper fades will look extremely attractive. A neat razor fade hair design will look like a cherry on the top. The fades can be maintained from high to low. Heavy beard will look good with it.
It will make your face look sharp and long. It makes you prominent and unique from others with its 3 different blended styles in one.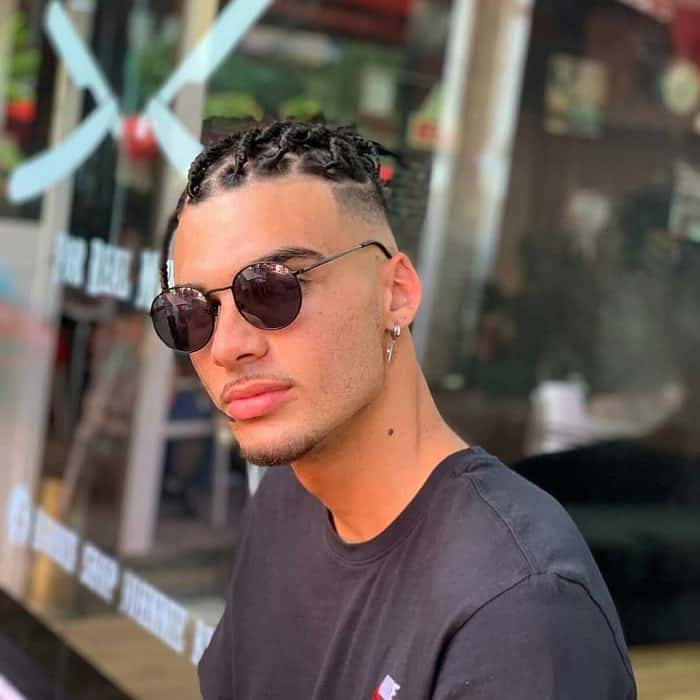 If you are fond of braids, then have a wonderful patterned braid with tapered low fade for your next haircut. The patterned braids look so unique. On the side and back, the low fades look sleek.
This will prominent your braids more. Teenagers love this hairstyle. With a clean shaved look, this haircut can help you highlight your perfect jawline.
4. Colored Shag Haircut+ Hard-Line + Fade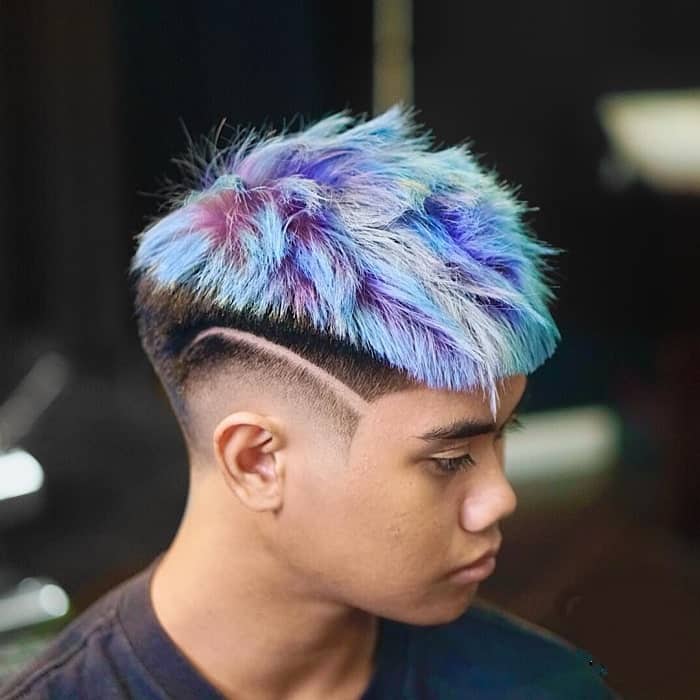 If you have long and silky hair, then this is the perfect haircut for you. A little trimmed dyed shag and a low taper faded side looks so cool.
On top of that, perfect design and further high tapers will make your look even more stylish. If you are into colors, then definitely try this one.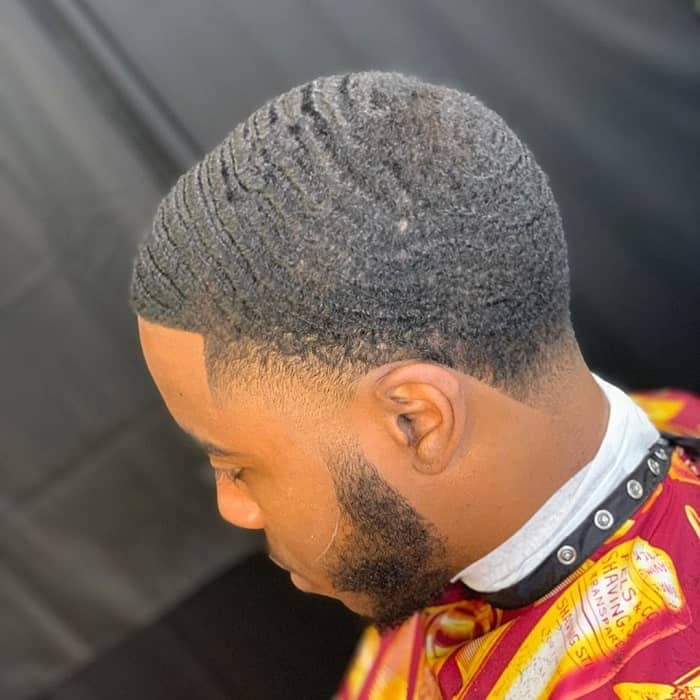 A very popular choice among men is the wavy hairstyle. Well, if you are going for subtle waves set one after another with a little spacing, try it with low cut taper fades.
This 360 waves look is really cool if you are looking for something really casual. It does not require much styling and brushing. It will look good with a medium beard.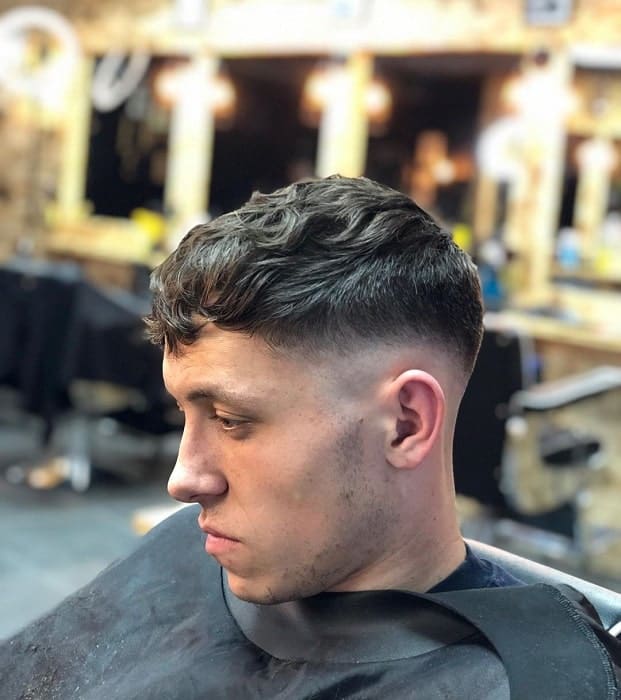 A subtle settled down wavy hair on the top with low tapered sides and back is the hot trending hairstyle. This haircut gives a messy look so, it looks cool on a daily basis and casual meetups.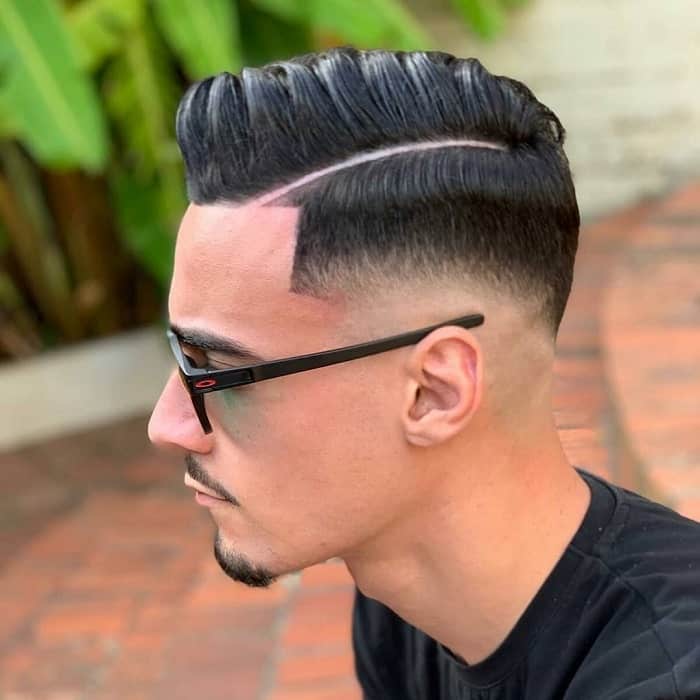 For medium length hair go for a side hard part and low fade. This is the most common hairstyle of 2023. People love this design for its clean and professional look.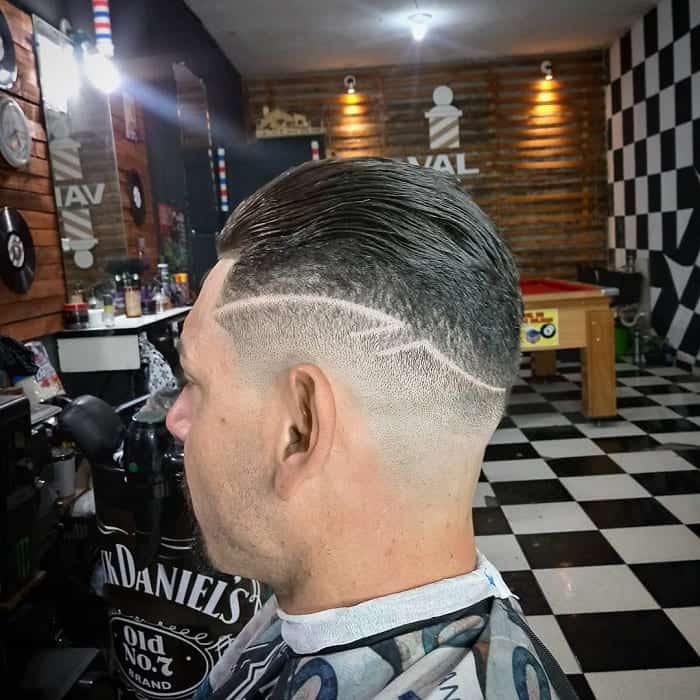 A properly styled backcombed hair with low taper fade looks great. A design on the sides or on the back will make the hairstyle more unique. A professional barber will easily give you the perfect promising look for casual and formal occasions.
9. Caesar Cut + Design + Neat Taper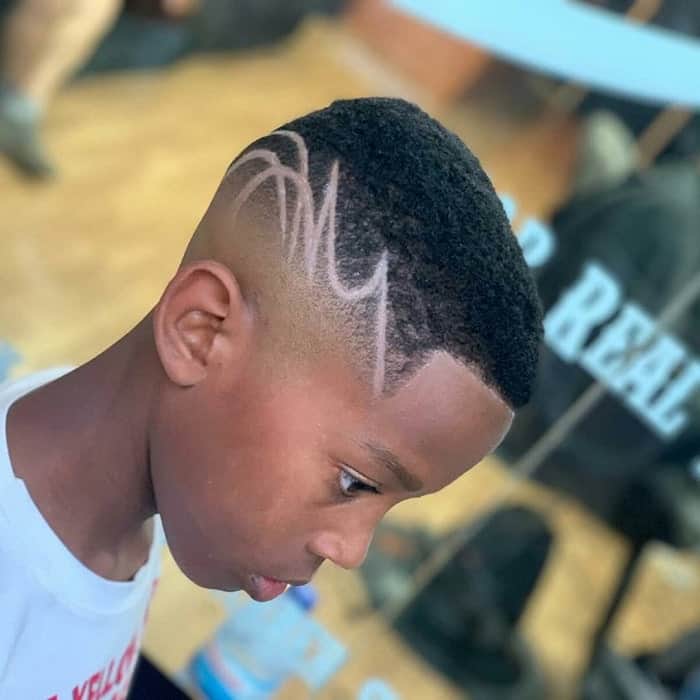 This taper fade hairstyle is the coolest trending going on this year. A short afro haircut blended with the modern razor blade design and a complete taper will look totally awesome.
This look suits teenagers and young artists who are looking for something unique.
10. Medium Quiff Fade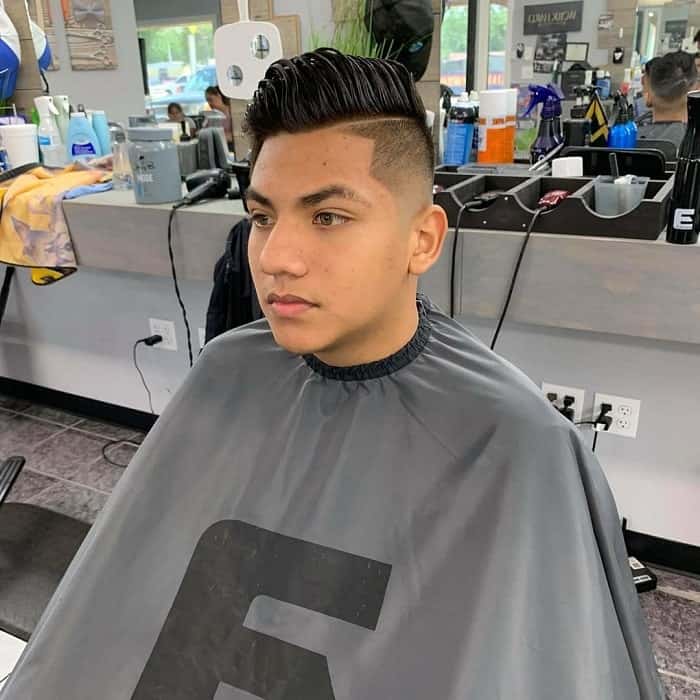 This is a popular hairstyle among teenage boys. This hairstyle has a set a style statement for the people. It suits on medium hair, beautifully cut and styled with medium to low taper fade. His haircut looks perfect on parties and professional events.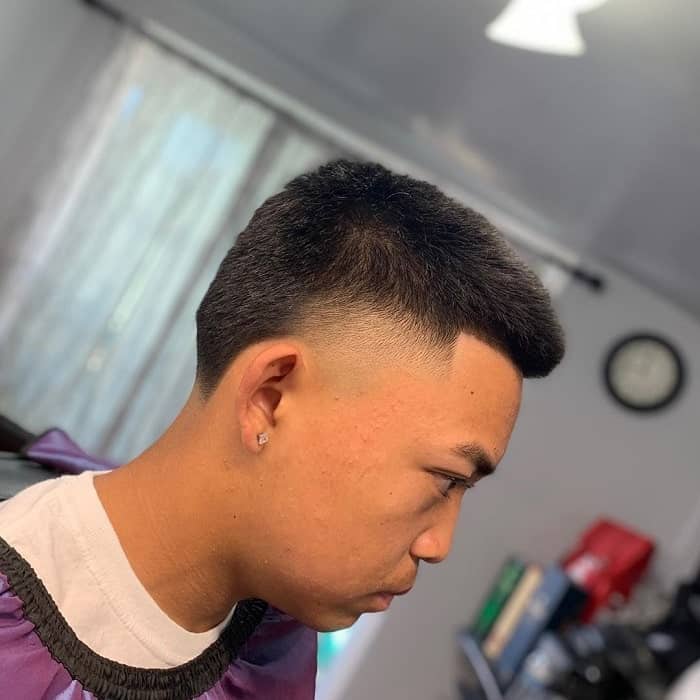 Short tapered hair with low faded sides is a cool look for all the geeks and nerds out there. Or those who love to stay low-key. This hairstyle is perfect for young teenage boys and office workers as it gives a very formal look.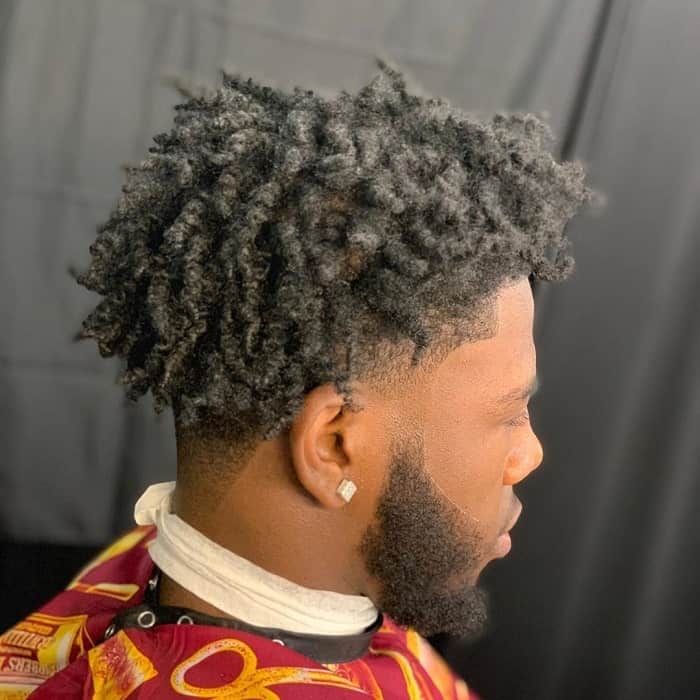 Looking for something cool and modern? Then this hairstyle can be your next one to try. Change your look by having small afro twists with tapered sides.
It reflects the masculine aspect of men. It looks good with beard and taper fade haircut.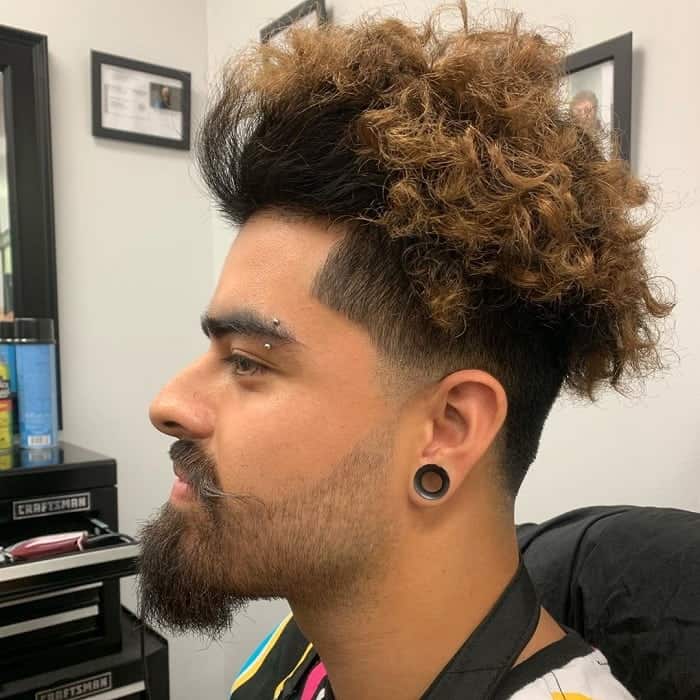 Having trouble maintaining log hair? Try this haircut. Combed over-dyed messy curls on the top with low tapered fade cut will look astonishingly amazing. It gives a very artistic look. A messy look is always attractive.
14. Curved Top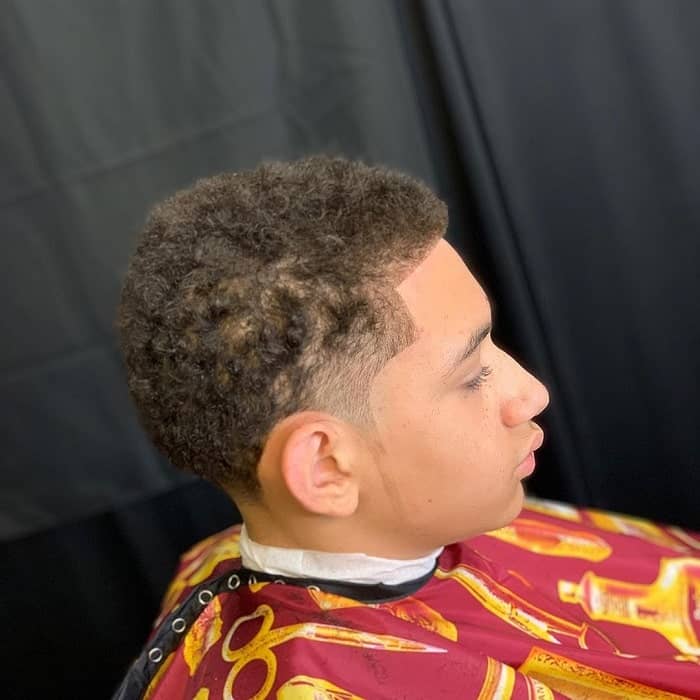 Little curls on the top giving an afro look with fade will look good on round faces as it will make you look sharper. It suits both teenagers and adult men. It looks best with light or no beard.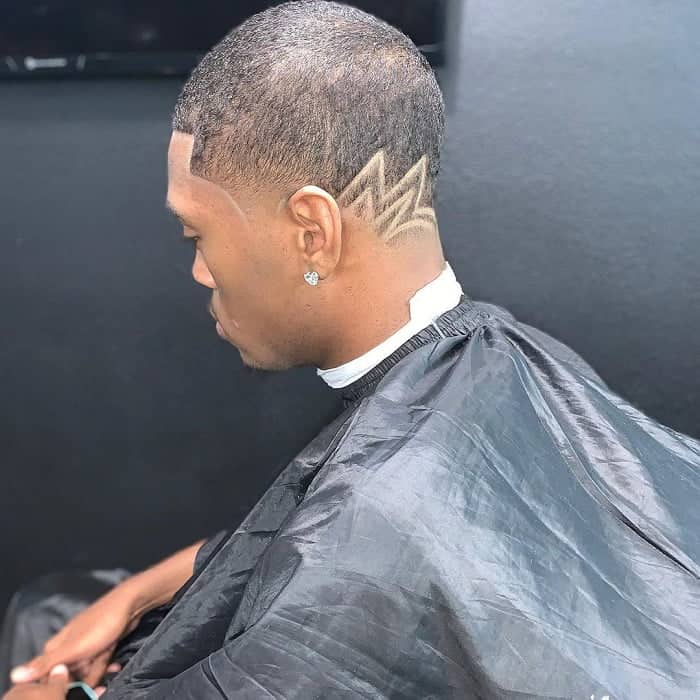 Try this trendy buzz cut for a new style statement. Light minimum hair with a cool work of razor blades on the sides with tapered low fade seems cool for your next party.
It requires minimum maintenance and styling. It is very comfortable and easy to carry. Looks casual as well as stylish.