There are several styles and designs you can try with wavy hair. The taper fades provide a neat and precise look to it.
Taper fade with waves hairstyle has gained popularity over the past few years. Men and especially black men follow this taper fade design trend.
This hairstyle is a little complex and requires professional assistance. Despite that, it is one of the famous haircuts around the globe.
Taper Fade Hairstyles with Waves
If you are thinking about having a wave haircut, then we have the top 7 ideas for you. Following are the top taper fade haircuts with waves:
1. Wavy Curved Top with Tapered Sides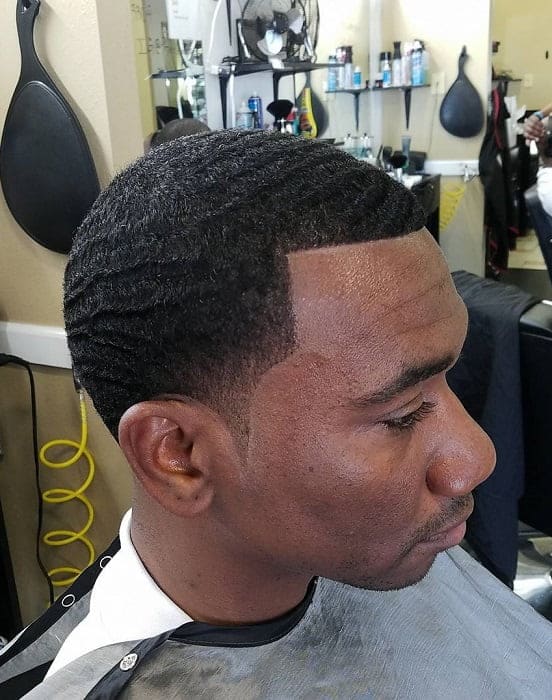 The hairstyle is in the form of alternate waves of hair. The waves are thick and have a light volume between each wave.
This wave hairstyle is famous among the black men but generally, too, men love to try out this look.
The forehead is covered with a fine razor line. The side taper fades look prominent near the forehead and precisely near the ears.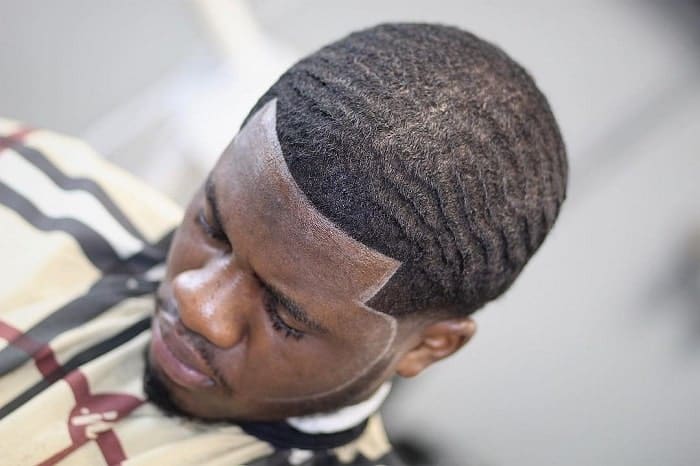 The smooth low taper fade with waves looks extremely hot. This hairstyle needs no styling and less maintenance.
The razor cuts look sharp and make your face look slim and prominent. The waves are starting from a center point going towards each side.
A hairstyle is a form of symmetrical art. This haircut looks good on young boys as well as adult men.
Most Popular Drop Fade Haircut with Waves
3. Medium Waves with Fade
You have curly hair but you want to have waves? Then this haircut is for you. Medium waves made out of curly hair look unique with a blend of taper fades.
You can go for high, mid or low fades as you like. The waves will look more thick with curly hair. The overall volume of the hair stays the same and healthy. This look gives a professional as well as a casual look.
4. 360 Waves with High Taper Fade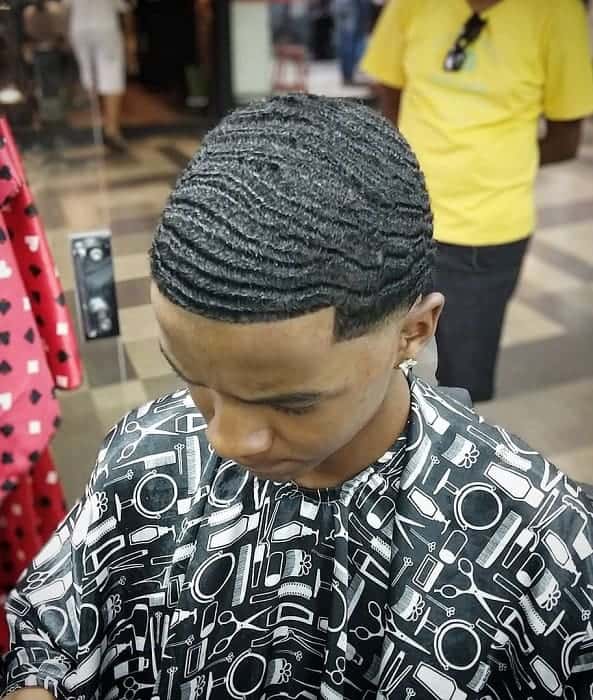 The 360 waves are in the form of alternate lines with sleek waves. Between the waves, there is some spacing to make the waves look more visible.
This look will go best with high taper fades. This hairstyle will look good on teenagers. It requires little brushing and styling. This is a very comfortable and light haircut to carry.
Attractive Temp Fade Hairstyles with Waves & Dreads for Men
5. Soft Waves with Medium Fade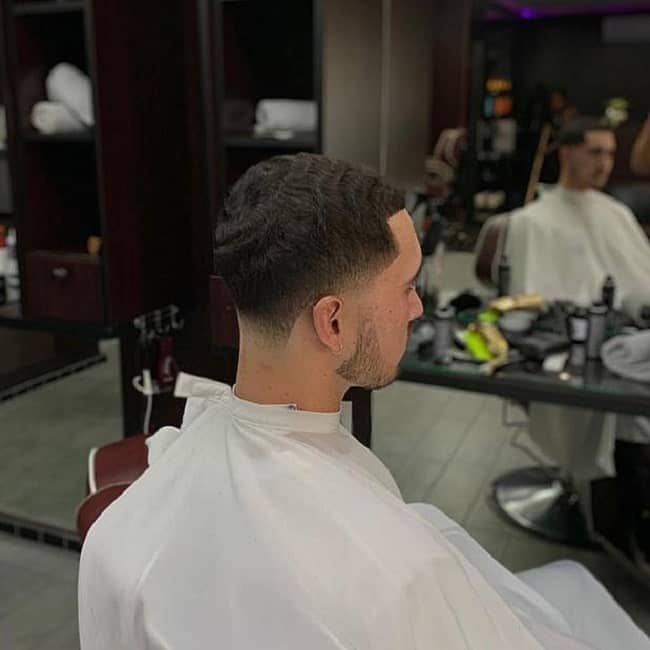 If you have straight hair and looking for light waves, then you should try out this look.
The waves look softer in look and increase the hair volume. The hairstyle is blended with a medium taper fade for a sleek and silky hair look.
If you want subtle waves to taper cut, then go for half crew cut with bald taper fade style. This will give the proper classic wavy look.
High tapered sides and back will complete the look. This haircut is a very casual style. It suits better on teenagers. This hair look can be contrasted with a light beard as well.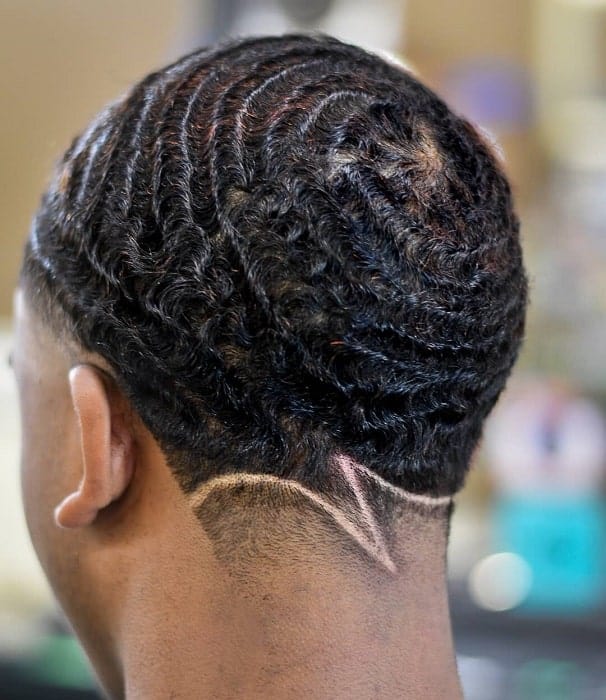 Waves on taper fade look can be made more unique with a little touch of designing. You can have the perfect waves with small curls along with your favorite designs.
A little artwork with the razor blade will cherry on top. A professional barber will complete your funky look with a cool design.
So, here are the top 7 ideas for taper fade with waves. Every one of them is truly a class apart for their totally new look.